The best mezcal hotspots to visit in LA
Discover some of the most coveted mezcal bars in LA, as we take you on a mezcal hunting quest.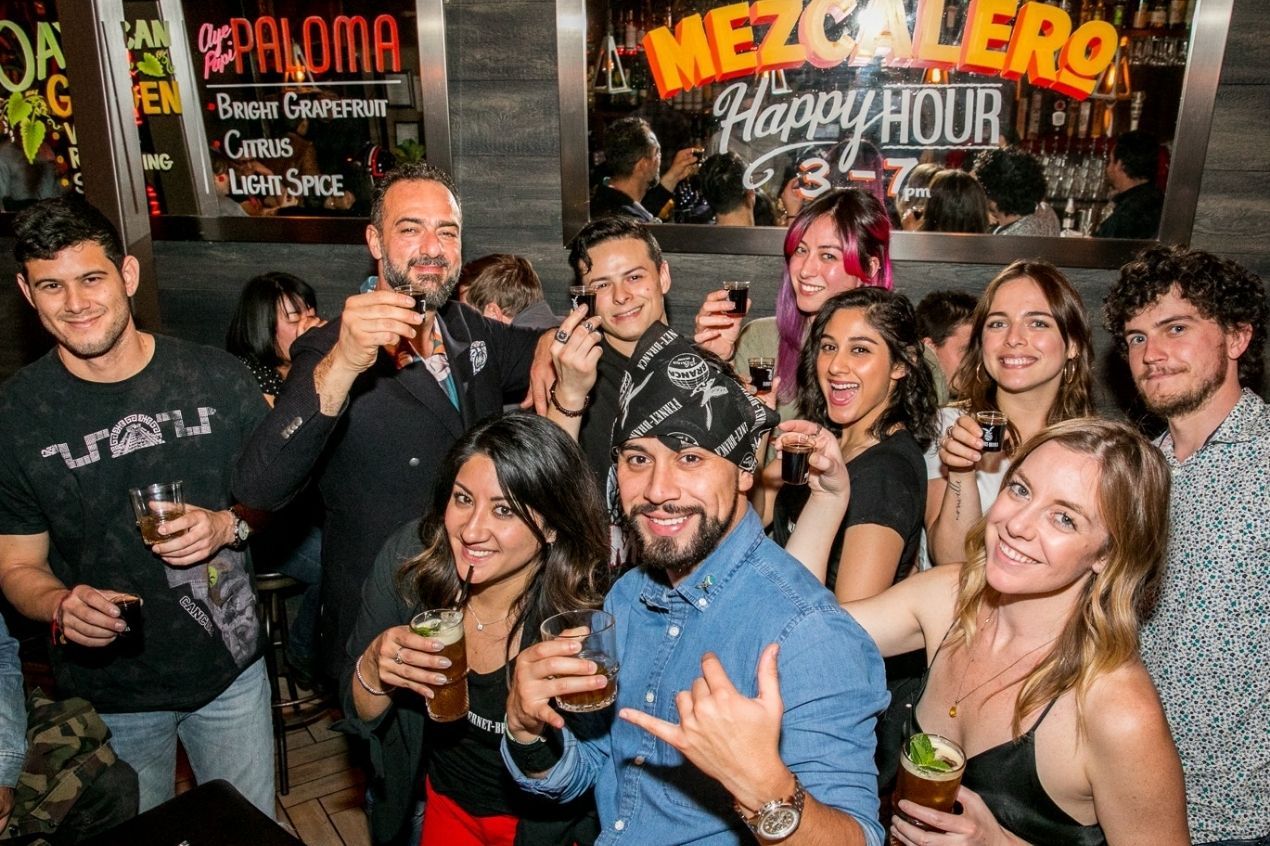 It's no secret that Mezcal is having a major moment. "Mezcal and tequila continue to dominate," said Kelso Norris, Bar Director at Genever LA, when we asked her about what people in LA are drinking these days.
As the category continues to grow, many bars and restaurants in Los Angeles have dedicated their drink menus to the agave spirit, and we have the best ones lined out for you.
Inviting enthusiasts of all kinds, LA curates mezcal from small batch productions to world renowned brands for a mezcalicious affair. From beginners to mezcaleros, searching for mezcal flights or cocktails, you will have your taste buds satisfied and your mezcal desires fulfilled.
If you have been searching for the best places to sip on mezcal in LA, these bars, restaurants, and taquerias will quench your mezcal thirst in no time.
Guelaguetza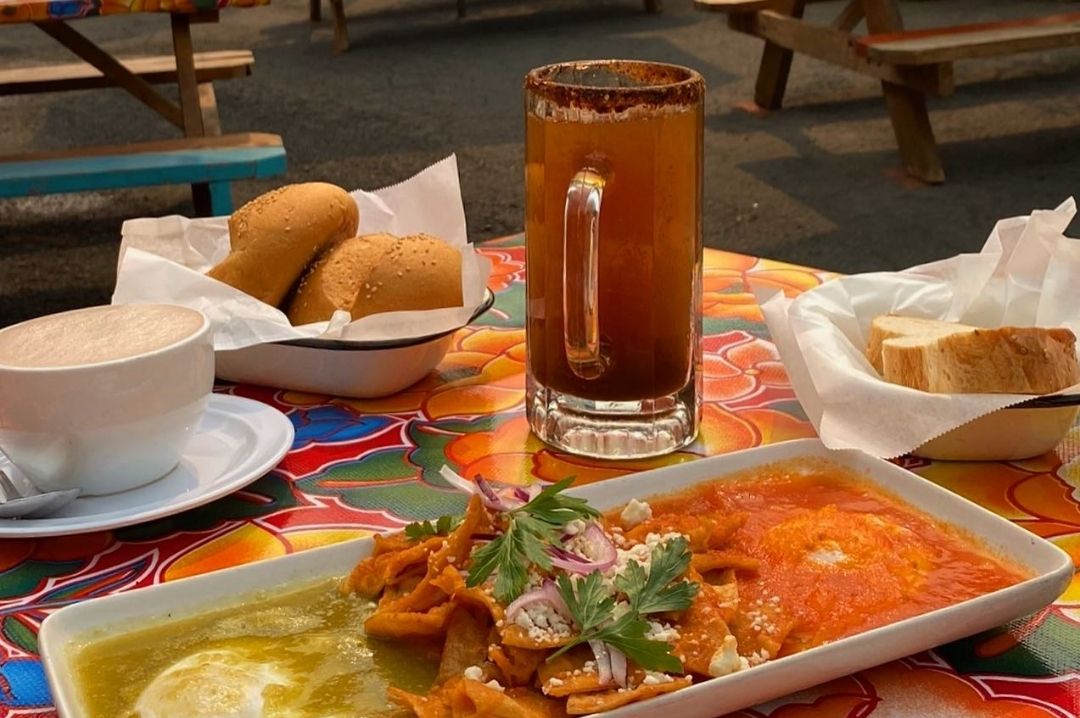 Food and drinks at Guelaguetza, Source: Facebook
A James Beard award-winning restaurant, Guelaguetza has been providing authentic Oaxacan dishes since 1994. For those looking to try mezcal for the first time, a curated beginner mezcal flight will envelop you with famous spirits such as the El Silencio, Mezcal Union, La Luna, and more.
You can rank up to intermediate (Rey Campero, Jolgorio Barril, Gust Historico, and more) and master (Farolito, Mal de Amor, Real Minero Largo, and more) flights, depending on your knowledge, fondness, and capacity for agave spirits.
For all the cocktail heads, we recommend the Mangoneada cocktail made with mezcal, mango, lime, and charnoy for a sweet punch of mezcal.
All in all, Guelagazata sends out a homing beacon to all the mezcal lovers with its expansive mezcal collection that grabs attention in the form of curated flights and cocktails.
Location - 3014 W Olympic Blvd, Los Angeles, CA 90006.
Timings - Closed (Monday)
11 am to 9 pm (Tuesday to Thursday)
9 am to 11 pm (Friday to Saturday)
9 am to 10 pm (Sunday)
Salazar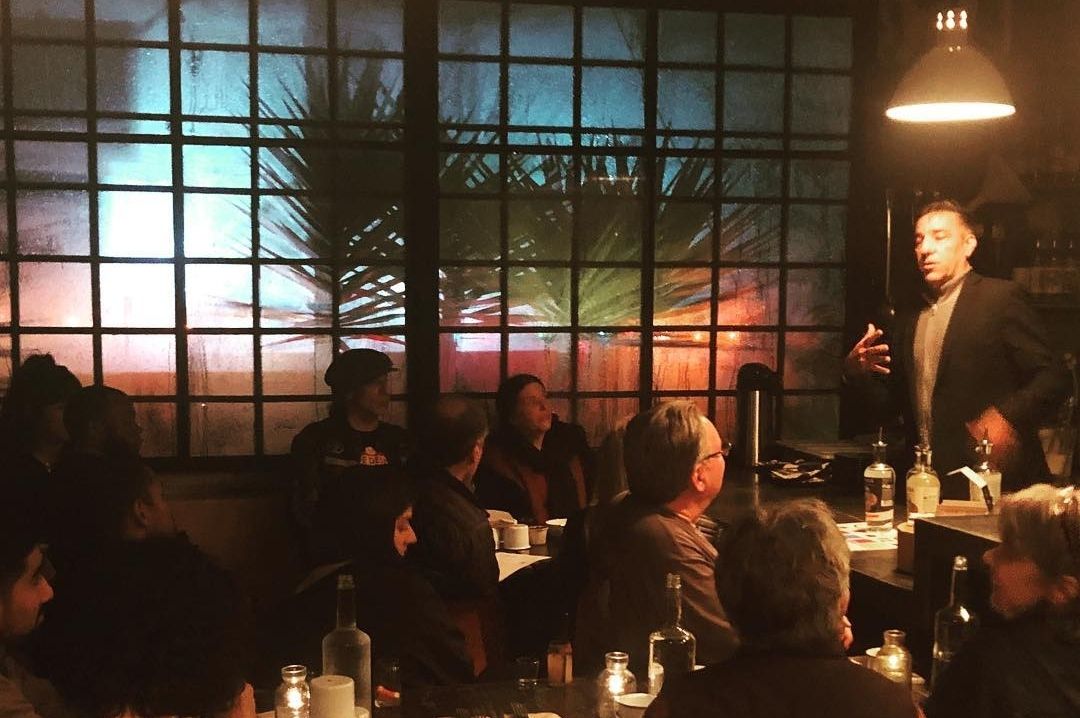 Mezcal tasting session at Salazar, Source: Instagram
Inviting boozehounds with a series of creative mezcal flights, Salazar has a menu that will leave even the mezcaleros impressed. The flights start from a range of $28 that includes Agave 101, Mezcal Across Michoacan, and A Day at the Beach.
If you are looking to go for something more elusive, Garden Party, Aged & Confused, and Spirit Journey will do the trick for $40 each.
Each flight has a selection of three mezcal options paired together by the bar program for an invigorating experience. If sipping on mezcal isn't your thing, try your hands on one of the cocktails like the Hoppy Papi made with poblano-infused reposado, mezcal, grapefruit, lime, thyme syrup, and hopped grapefruit bitters.
At the taqueria, you can order tacos, quesadillas, or chips and guacamole for something to munch on as you try one mezcal after another.
Location - 2490 Fletcher Dr, Los Angeles, CA 90039.
Timings - 11 am to 10 pm (Sunday to Thursday)
11 am to 11 pm (Friday to Saturday)
Mezcalero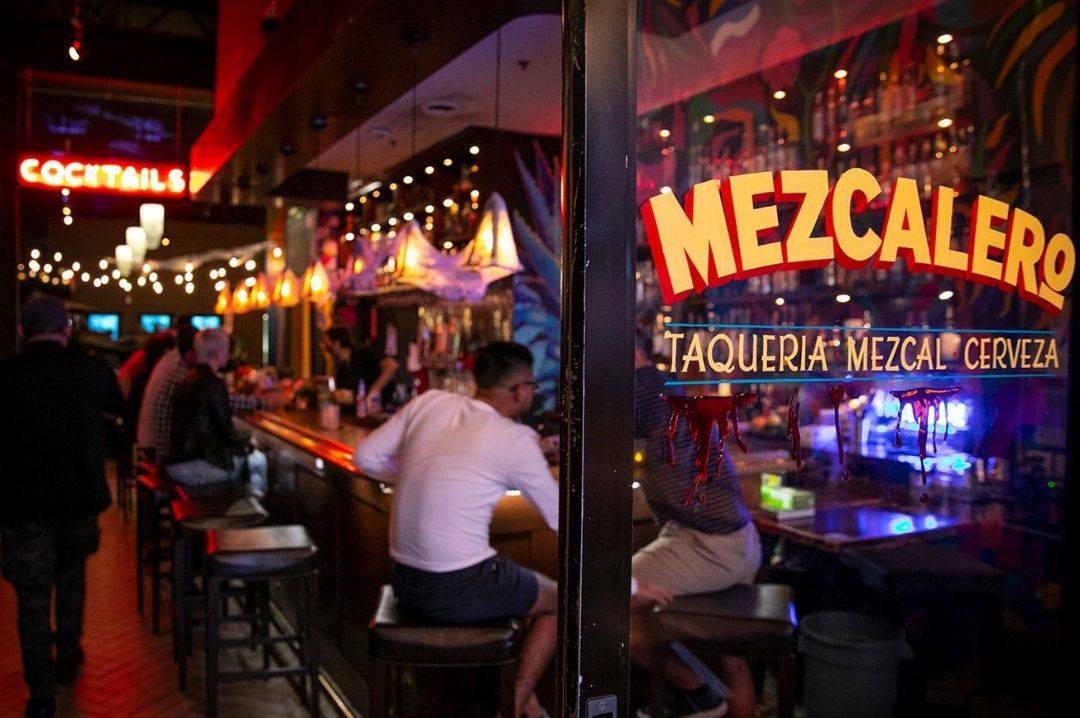 Mezcalero DTLA, Source: Facebook
Situated in the heart of Downtown, Mezcalero attracts patrons with its Mexican fare and a daily happy hour menu. As you make yourself comfortable in the casual setting of the bar, Yuca fries, Jefe's poppers, shrimp ceviche, tacos, quesadillas, and burritos will pop up from the list of eatables on the menu.
Specialty mezcal cocktails like the Burnt Offerings made with La Luna Mezcal, burnt croissants, juiced nopales (cactus), smoked chipotle, and lime juice will keep you company with the Mexican dishes.
The bar also offers a list of to-go cocktails such as the Strawbiscus Margarita, Citra Old Fashioned, Oaxaca The Garden, and others.
A mezcal flight is also on the cards, in case you are aiming to go full throttle at the bar. And, if you are in a hurry, add a La Luna Mezcal to your to-go order.
Happy hours - 3 pm to 7 pm
Location - 510 S Broadway, Los Angeles, CA 90013.
Timings - 4 pm to 12 am (Sunday to Thursday)
4 pm to 2 am (Friday to Saturday)
Gracias Madre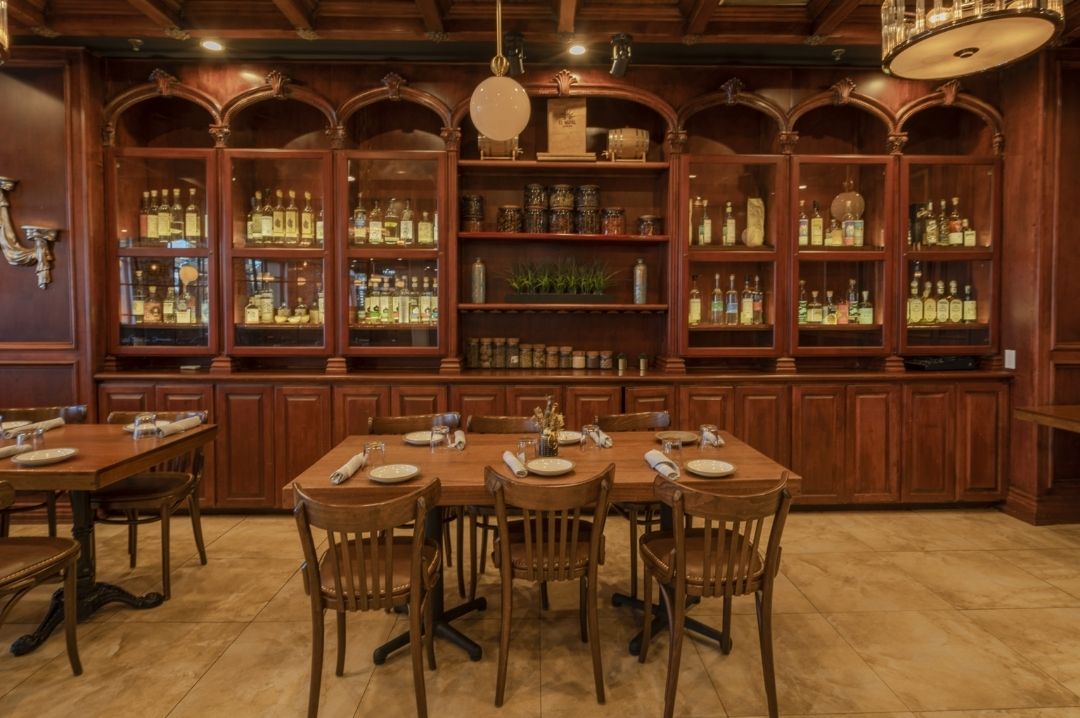 Gracias Madre in West Hollywood, Source: Website
With the largest selection of artisanal mezcal in America, Gracias Madre (West Hollywood) is a mezcal fortress where devotees of the spirit are seen buzzing around. Apart from storing tequila's elder cousin, they handcraft cocktails and prepare Mexican food for those who pay a visit.
Going about their mezcal collection would be tiresome, so instead, we will shed some light on some of their cocktails worth trying. The ones that proved winners on our list include Margarito, Al Chile, Froze, and Chido Wey.
You may also indulge yourself in one of the seven mezcal flights at the bar, but we suggest you save some drinking and tasting for your next visit.
Visit their other outlets in Torrance and Culver City for a mezcal hunting quest.
Happy hours - 3 pm to 5 pm
Locations - 8905 Melrose Ave, West Hollywood, CA 90069 (West Hollywood).
10426 National Blvd, Los Angeles, CA 90034 (Culver City).
801 N Fairfax Ave #101, Los Angeles, CA 90046 (Torrance).
Timings - 11 am to 10 pm (Sunday to Wednesday)
11 am to 11 pm (Thursday to Saturday)
Petty Cash Taqueria & Bar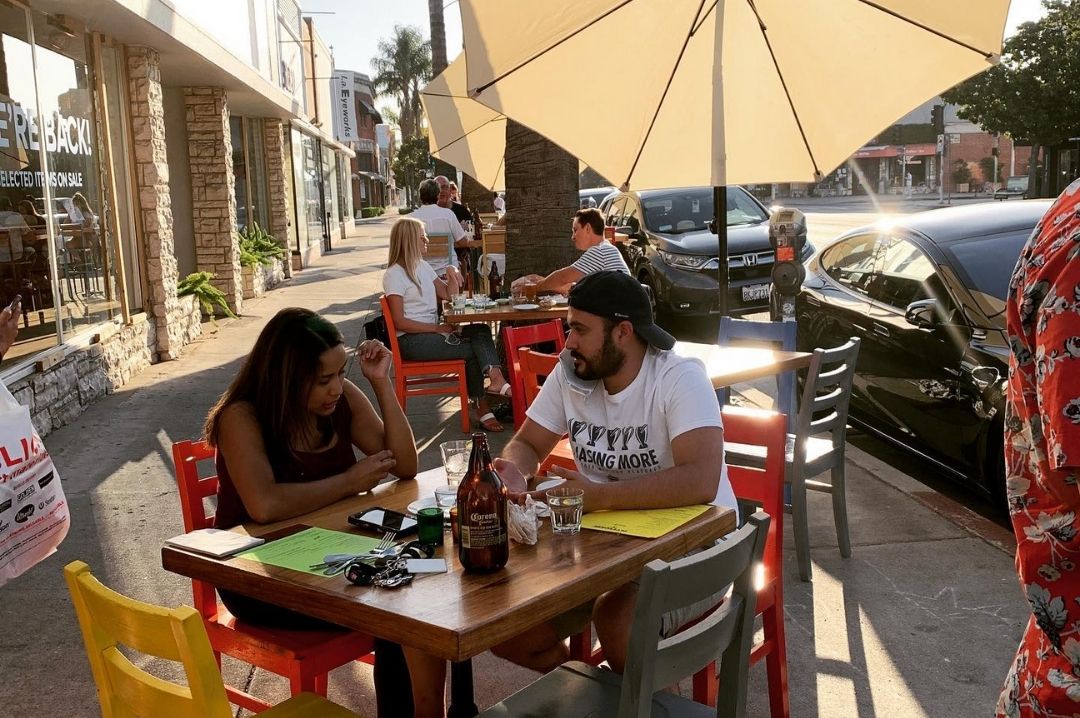 Petty Cash Taqueria & Bar, Source: Facebook
Inspired by chef Walter Manzke's trips to Tijuana where he relished Mexican food, Petty Cash Taqueria & Bar is based on a myriad of talent drawn from East LA, Baja, and beyond. To replicate the traditional Mexican street food, Manzke has gone deep in the roots of local and sustainable sourcing of ingredients, paving way for authentic aromas and flavors dancing around the establishment.
During the afternoon brunch, grab a seat at the outdoor patio and order a mezcal cocktail such as the Chipotle made with mezcal, chipotle, lime, orange, and pomegranate.
The Aztec Heat made with mezcal, lemon, Cocchi americano, chile de Arbol, and cacao is another great option you can go for if you like some smokiness in your drink.
If you want to sip on the spirit by itself, ask the bartender to pour you a shot from more than 30 mezcal brands available at their disposal.
Location - 7360 Beverly Blvd, Los Angeles, CA 90036.
Timings - 5.30 pm to 9 pm (Monday to Friday)
10 am to 3 pm, 5.30 pm to 10 (Saturday to Sunday)
Nativo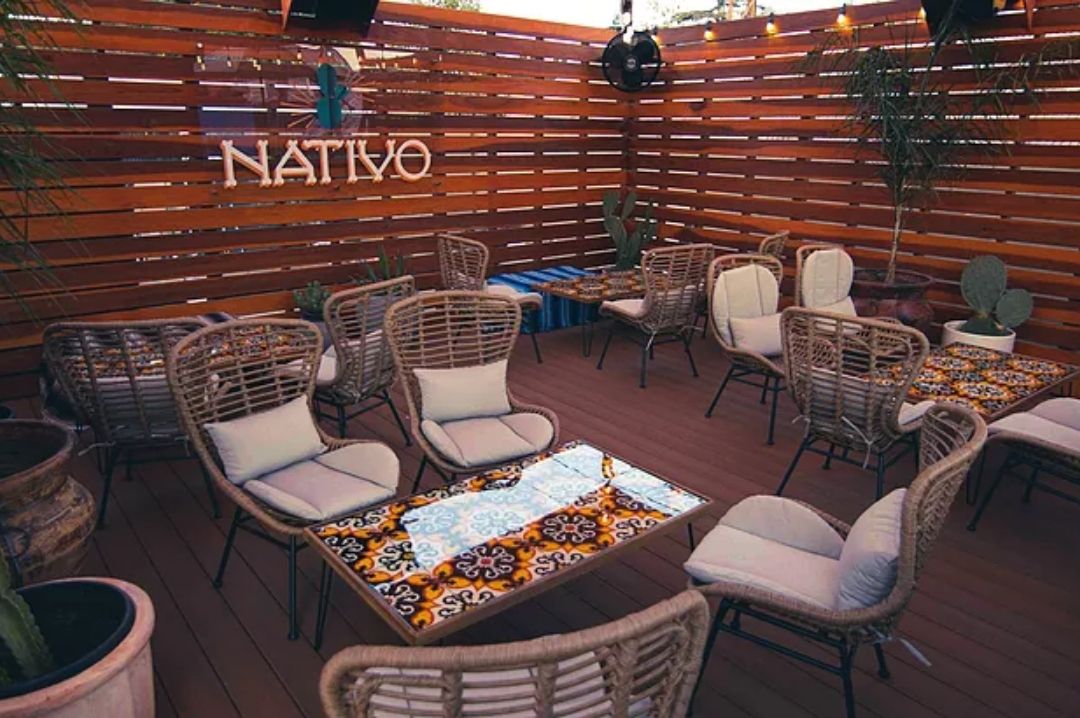 Nativo, Source: Website
Bringing an authentic chic-Guadalajara experience to its bar and restaurant, Nativo upholds traditions with a modern twist of innovative cocktails and contemporary food choices.
Located in Highland Park, Nativo takes its cocktail menu seriously, deriving creativity from sustainable agave farming techniques throughout Mexico. To taste one of their most impressive cocktails, sip on the Sleep Now In The Fire made with Ojo de Tigre Mezcal, tepache, lime, habanero shrub, and ginger beer.
Boosting your mezcal flight with the Ofrenda upgrade for an additional $6 will land you Chapulines sazonados, seasonal citrus, sal de gusano, queso Oaxaqueño, Mexican botana pepita mix, and house made spicy sangrita alongside 3 mezcal options of choice.
Location - 5137 York Blvd, Los Angeles, CA 90042.
Timings - Closed (Monday to Tuesday)
4 pm to 10 pm (Wednesday)
4 pm to 12 am (Thursday to Saturday)
11 am to 4 pm (Sunday)
Header image - Mezcalero DTLA, Source: Facebook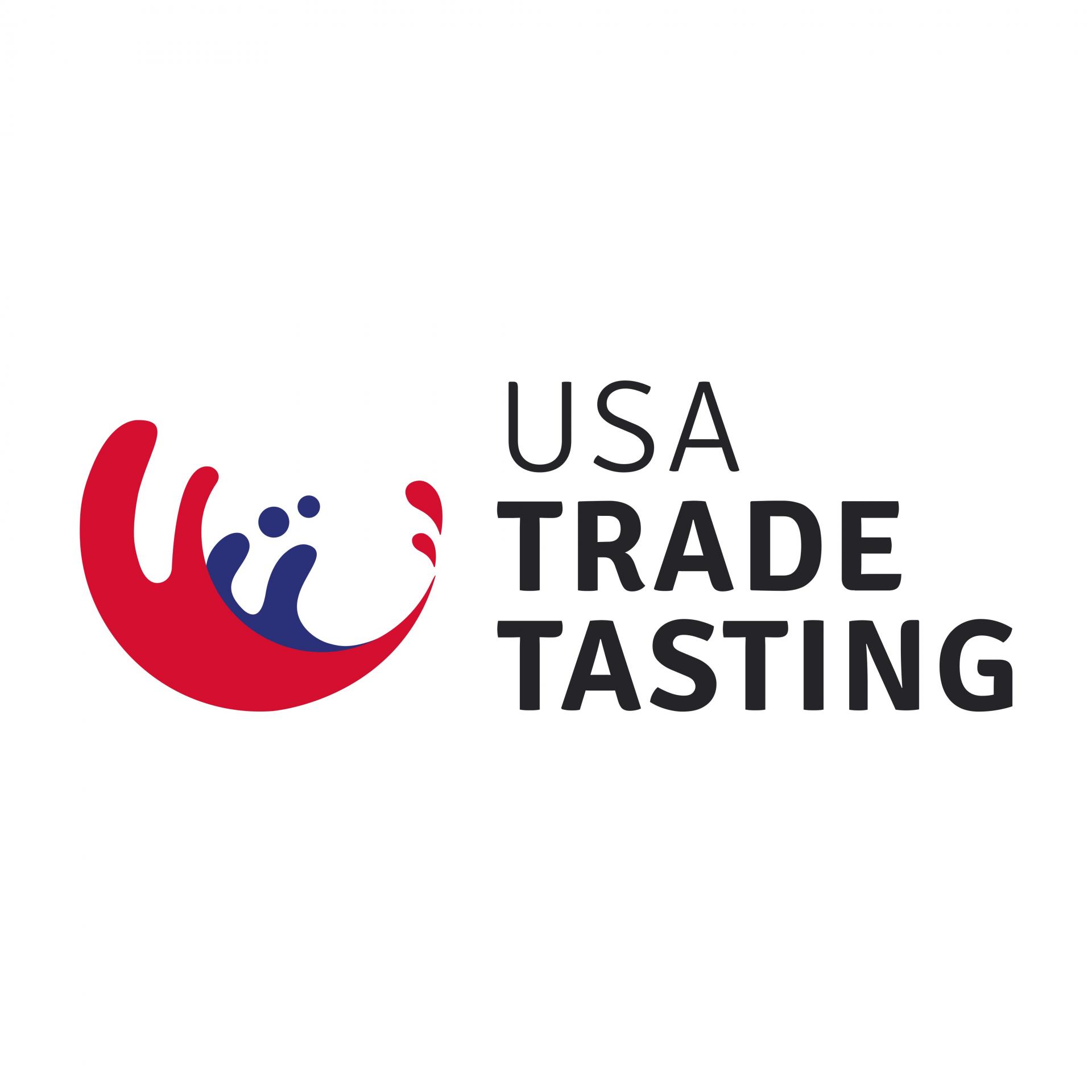 Morgan MFG, 401 N Morgan St Suite #204A, Chicago IL 60642
Register Now
South San Francisco Conference Center, 255 South Airport Boulevard, South San Francisco, CA 94080, United States.
Register Now
South San Francisco Conference Center, 255 South Airport Boulevard, South San Francisco, CA 94080, United States
Register Now