The finest Asian dining and drinking spots in LA
Homely butter chicken, delectable sushi, or never not-in demand dumplings, here's where to find the finest Asian cuisine in Los Angeles.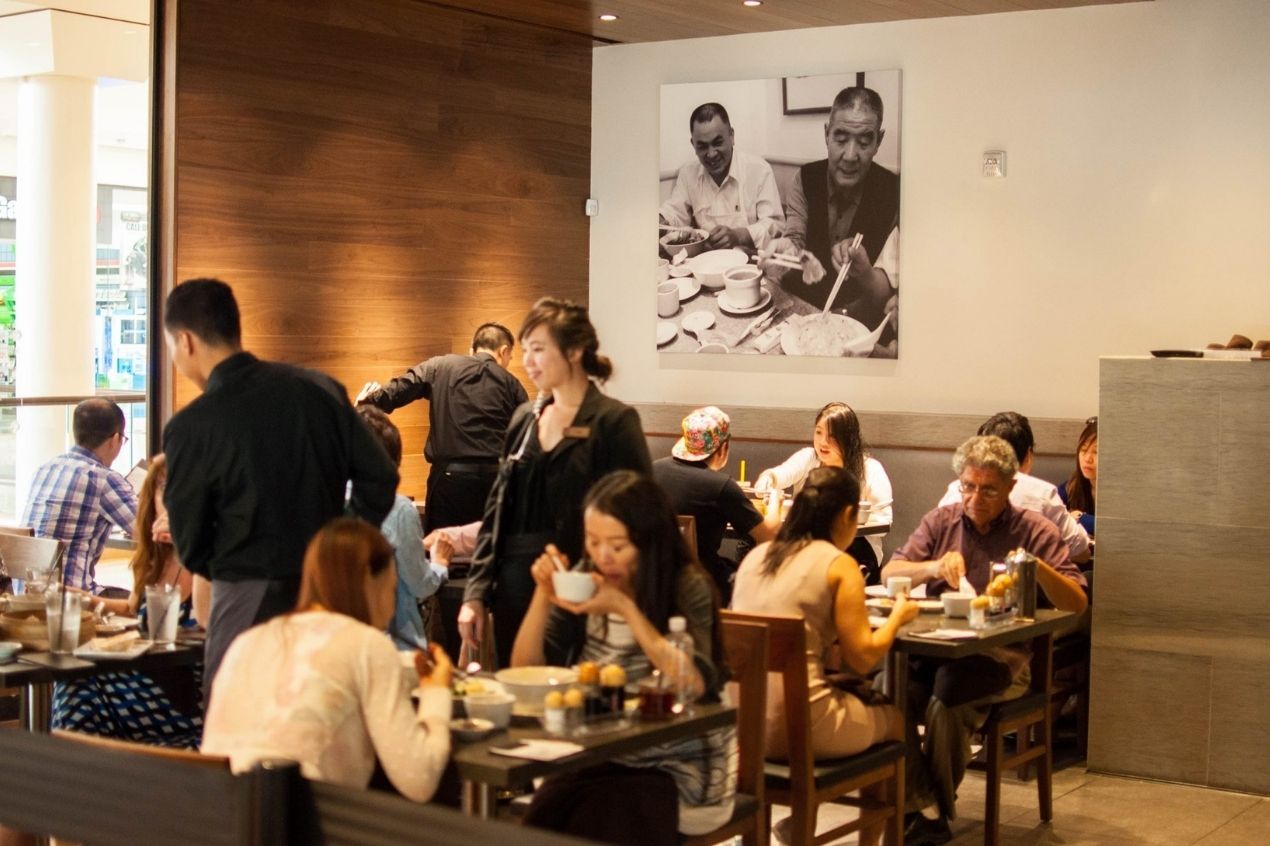 So what are we having today? Indian? Chinese? Thai? Or some other Asian cuisine? Los Angeles is home to a plethora of fine Asian restaurants. Many of them pack a serious punch, whether in terms of flavor, in terms of ambiance, in terms of heritage, or a collection of it all.
[[relatedPurchasesItems-31]]
From curries to rolls, from soup bowls to beloved dumplings, and from hand-pulled noodles to fusion dishes, LA's Asian cuisine circuit is just like the continent itself. Fun, flavorful, and full of life.
Din Tai Fung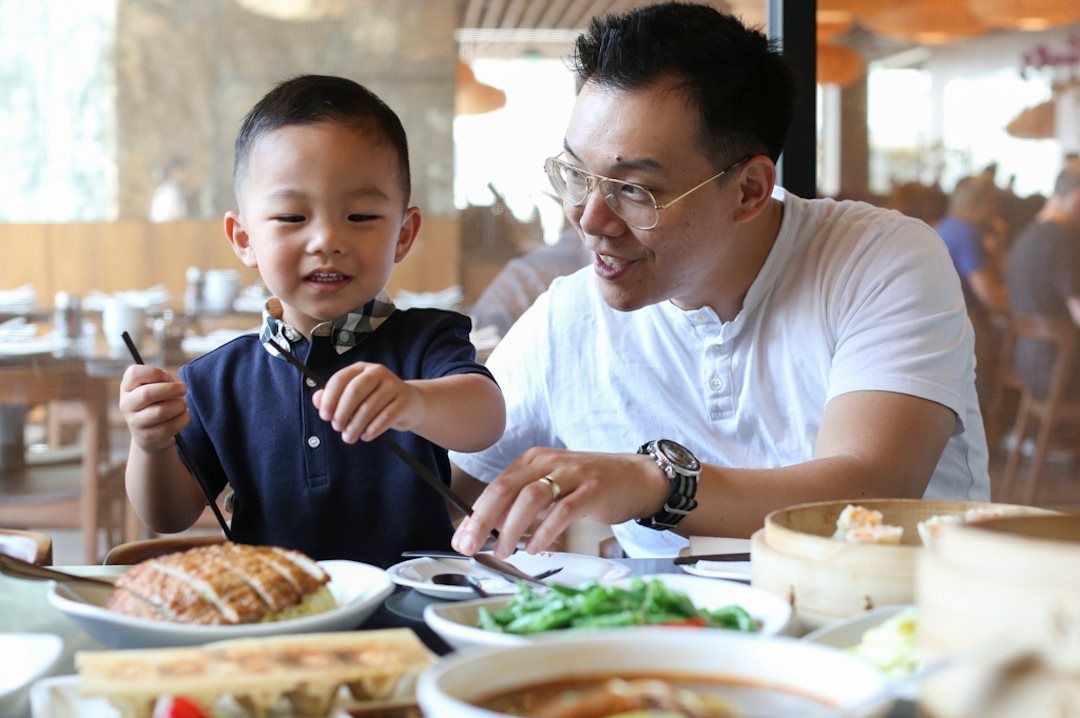 Bringing Taiwan to Southern California, Source Facebook
The story of this Taiwanese restaurant dates back nearly a century to Mr. Bing-Yi Yang, a refugee from China's Shanxi Province who fled to Taiwan with only 20 dollars in his pocket at the tender age of 20. Mr. Yang, along with his wife, opened an oil-selling shop and named it Din Tai Fung. On the side, they also started making and selling Xiao Long Bao or steamed pork soup dumplings, and with it, the legend was born.
Today, Din Tai Fung has become an internationally beloved dumplings brand and also has a foothold in the Los Angelean Asian food market. If this authentic dumpling restaurant is a global dining sensation, it means they are doing something right, right? They are doing everything right. The dumplings are the star of the show on a menu that showcases versatile Asian flavors, whether in the food or the drinks.
Appetizers include dishes like Kurobuta Pork Sticky Rice Wrap, Soy Noodle Salad, Woodear Mushroom in a vinegar dressing, and more. Their staple Xiao Long Bao has three different styles, Kurobuta, Truffle & Kurobuta, and Crab & Kurobuta. There are also spicy wontons, nine types of dumplings, fried noodles, fried rice, buns, and greens that round off the dishes. There are plenty of soups to choose from, like Steamed House Jidori Chicken Noodle Soup, Braised Beef Soup, and Vegan Wonton Soup.
There's plenty of desserts and beverages to end the meal on. For those looking for a tipple or two, Din Tai Fung has seven specialty cocktails on their menu. There's Cucumber Gimlet, Yuzu Margarita, DTF Old Fashioned, Pear Lychee Martini, and others. Din Tai Fung is a beautiful spot to enjoy fine Asian cuisine.
Location- 10250 Santa Monica Boulevard #2400 Level 2, Los Angeles, CA 90067
Lan Noodle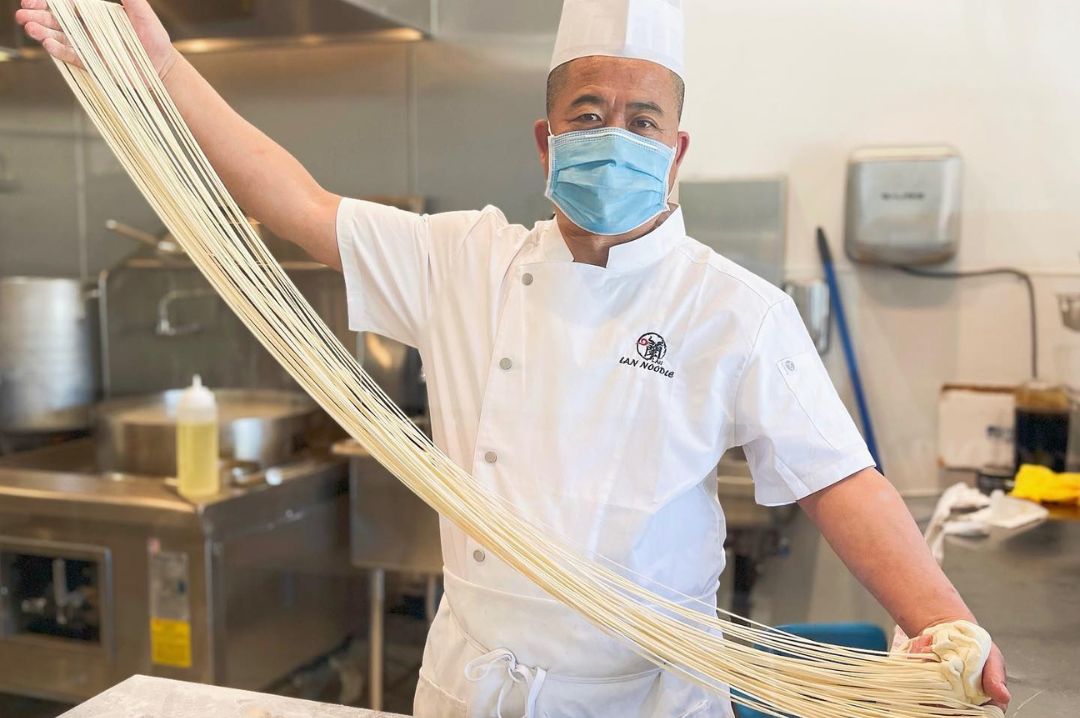 The art of hand-pulling noodles, Source Facebook
For anyone looking to enjoy a nice bowl of handmade noodle soup, Lan Noodle in Arcadia is an amazing spot. A global scholar turned restaurant owner, Esther Yuan founded Lan Noodle, to bring to Southern California an immersive Chinese cuisine eating experience centered around hand-pulled Lanzhou noodles. Esther wanted to preserve the art of hand-pulled noodles, and with Lan Noodle she delivers on her promise with every bowl.
On the menu, the biggest attraction is the soup noodles. There's the Signature Lan Noodle soup, Braised Beef Noodle Soup, Spicy Beef Noodle Soup, and Lanzhou Street Noodle soup. Six styles of chow mein, seven styles of dry mixed noodles, three styles of fried rice, Liangpi plus Chinese burger from chicken to lamb, and ten types of appetizers make up the menu at Lan Noodle. While you're there, you can also opt for their house's special dishes like the spicy cold cut beef, big platter chicken, pork belly with garlic sauce, spicy beef tripe, and eight others.
Perhaps, the best spot in all of Los Angeles to enjoy hand-pulled noodles.
Location- 411 East Huntington Dr. Suite 102, Arcadia, CA 91006
Ramen Tatsunoya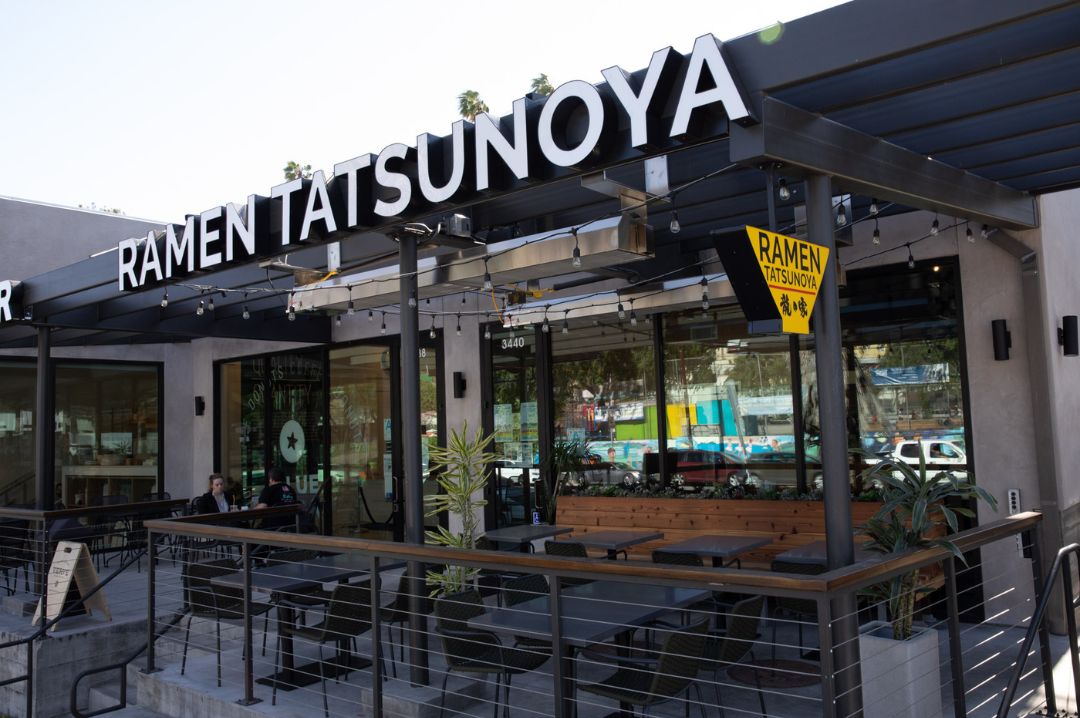 Ryuta Kajiwara's Japanese food hotspot, Source Facebook
From Taiwan to China and now to Japan, the Asian cuisine culture in Los Angeles is extremely diverse and brilliant. Ramen Tatsunoya from Ryuta Kajiwara is a Japanese fine dining restaurant with the concept of Kando at its heart.
What is Kando? Kando is a Japanese word that describes an awe-inspiring feeling. The restaurant has been running since 1999, but it reached Los Angeles in 2015 when the restaurant opened in Pasadena.
Ramen Tatsunoya has three core ramens.
Koku: The restaurant's signature bowl, Koku is a rich broth topped with a house-blended umami paste, onion and garlic infused oil, and pork back fat. Served with thin noodles, Koku is an intensely aromatic delicacy.
Jun: Tatsunoya's original mild tonkatsu broth, Jun or the light ramen is again served with thin noodles and has a really authentic flavor.
Spicy: The final ramen bowl at Ramen Tatsunoya is spicy. The spicy ramen has three kinds of miso, red, white, and barley that are blended with the restaurant's tonkatsu broth. Served with thick noodles, the spicy ramen is topped with spicy oil.
The ramen can be paired with some amazing side dishes that include Gyoza, Chashu Bowl, Tatsunoya Roll, and Garlic Shrimp. On the drinks side, the Japanese authenticity continues. There are a couple of nice beers, the Sapporo Light and the Kirin Ichiban. There are three sake options as well, the Mio Sparkling Sake, the Sayuri Nigori Sake, and the Kamotsuru Tokusei Gold Sake.
Location- 3440 Sunset Boulevard, Los Angeles, CA 90026
Mỹ Lai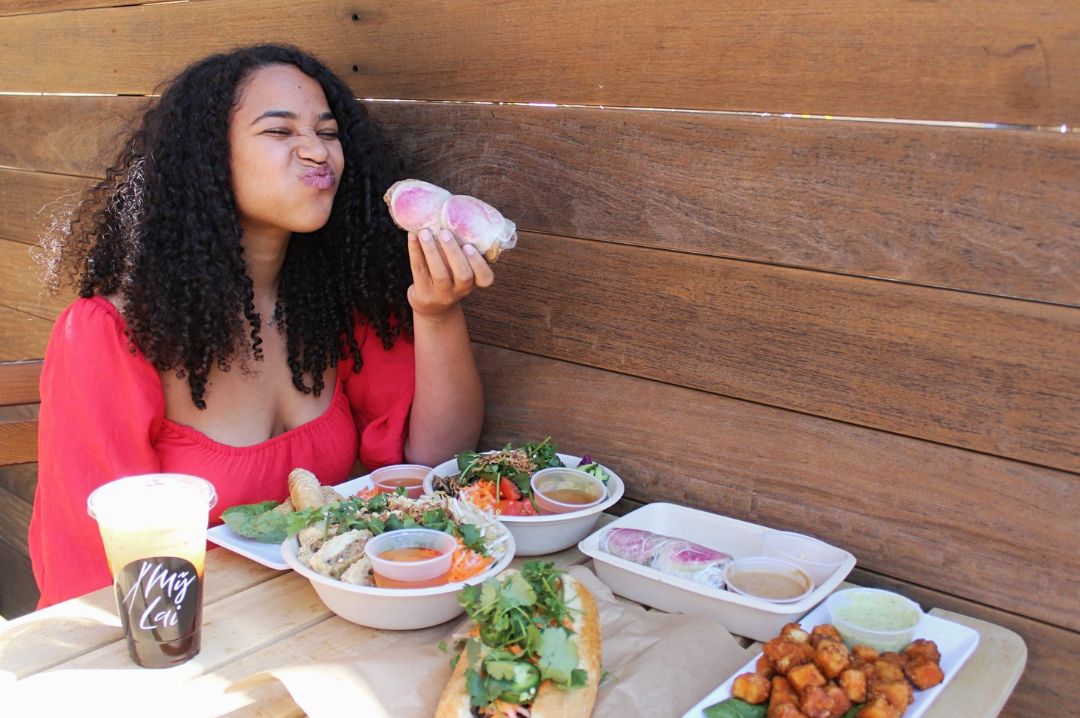 Vietnamese dishes at Mỹ Lai, Source Facebook
The Davis couple, Shad Davis, and Traci Phan Davis, on the back of their experience in the food and beverage industry, understood that the people of LA lacked a place where they could enjoy pure and authentic Vietnamese food. Mỹ Lai is an elevated fast-casual eatery that brings Vietnamese cuisine to Los Angeles.
Mỹ Lai's menu is short and sweet, comprising of Mỹ's favorites, bites, and beverages. From Mỹ's Favorites, you can enjoy dishes like Chau's Chicken Salad, Mama Mai's Chicken & Garlic Rice, Bomb Banh Mi, and three others. The bites section includes fresh spring rolls, impossible "egg" rolls, Vietnamese chips & dip while you can sip on beverages like mint jasmine tea, Vietnamese iced coffee, and more.
Shad and Traci also allow diners to go creative, allowing them to build their own dish. Choose the base, the meat(s), add toppings, and add some sauce to complete the dish.
Location- 12222 Venice Boulevard, Los Angeles, CA 90066
The Bombay Frankie Company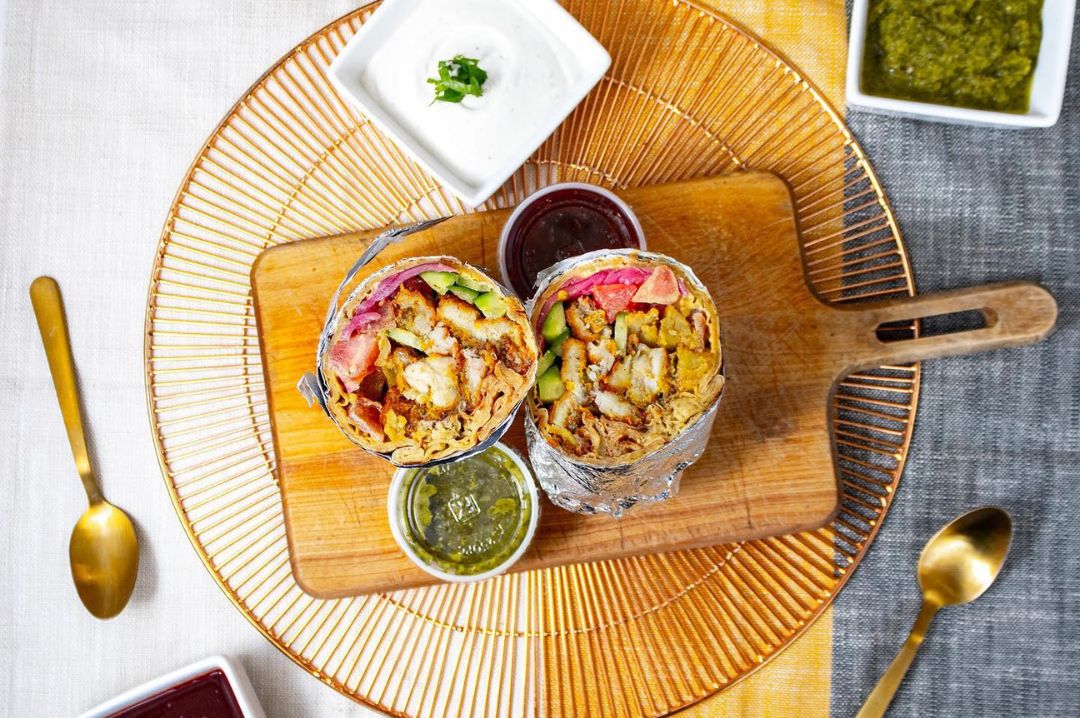 Burritos but from India, Source Facebook
You probably know about this Indian food restaurant, from the famous Great Big Story YouTube video about LA's Best Indian Food is in this Gas Station. The very same people who brought Indian food to LA from a convenience store at a gas station now own a restaurant. That's how popular The Bombay Frankie Company from siblings Hiram and Priyanka has become. Today, they run their restaurant in Culver City and serve an "Indian burrito" all styled up.
There are plenty of Indian staples on the menu as one would expect. The Frankies are divided into veg, chicken, and fish options that can be enjoyed in naan or a BFC hummus. If you want to enjoy a deconstructed Frankie, The Bombay Frankie Company also serves Frankie bowls. Salivating chicken or veg biryani, lip-smacking curries (again, veg, chicken and fish), chicken skewers, and breakfast snacks like samosas, chaats, and pakoras bring a very zesty flavor profile for Los Angeles.
As you will often find in many Indian families, these dishes are all enjoyed with a drink or two. Beers and wines are available at the restaurant, with cult brands like Stella Artois also on the menu. Finish the meal with desserts like a gulab jamun or saffron kheer, and you have a nice Indian meal in your tummy.
Location- 6000 Sepulveda Boulevard Suite 1601, Culver City, CA 90230
Ayara Thai Cuisine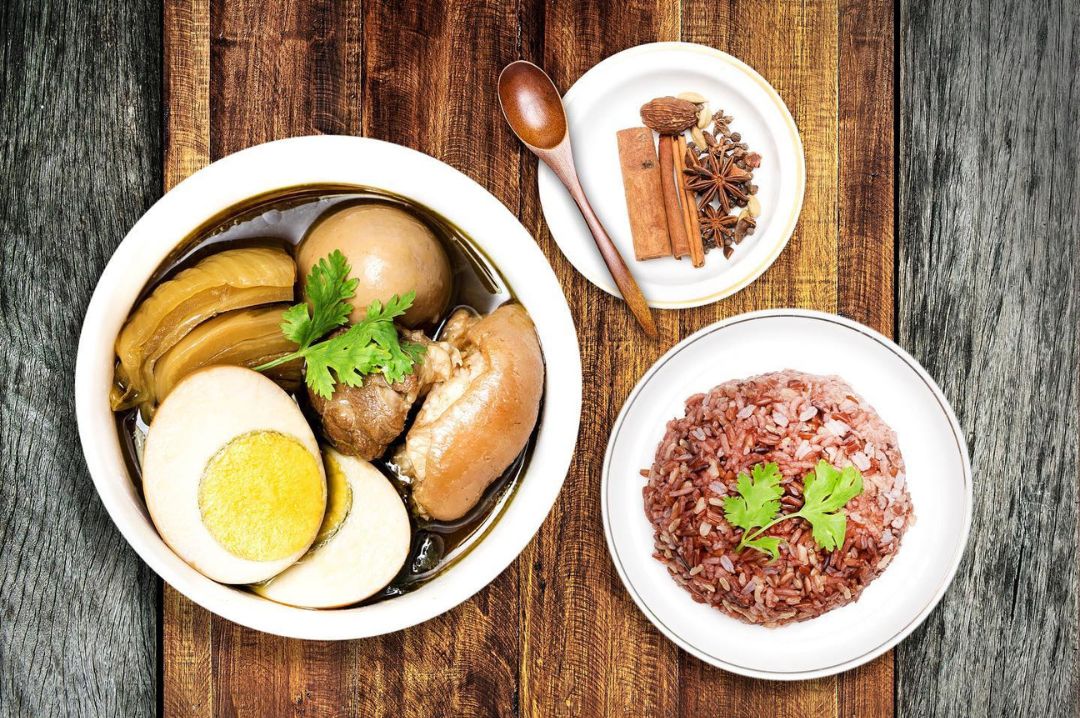 Andy and Anna's Thai wonderland, Source Facebook
Andy Aspahu, the man behind this Michelin star restaurant learned the art of cooking and feeding from his mother. Her habit of making large batches of food that not only fed her family of eight but also those in the neighborhood, Andy drew on this to create Ayara Thai Cuisine and carried on her tradition of crafting home-cooked food for those dining out. Accompanying Andy in this sojourn turned journey is Anna, a native of Lampang in Thailand.
Andy and Anna have revived old family recipes, bringing the taste and inspiration from the different regions in Thailand to Ayara's menu. There are noodles, rice, wok, and curry delicacies on the menu like the original pad Thai, pineapple rice, Kai Jew omelet wok among others.
There are premium and regular lunch sets that include a small plate, a large plate, and a drink (beer in the premium set). You can select from multiple Small Lek and Large Yai's that you can choose from for your lunch set. Alcoholic drinks at Ayara Thai Cuisine include Singha and Chang beer, one sparkling, and two red wines. Try their pumpkin cheesecake or Thai tea flan to curb your sweet tooth.
Location- 6245 West 87th Street, Los Angeles, CA 90045
Katana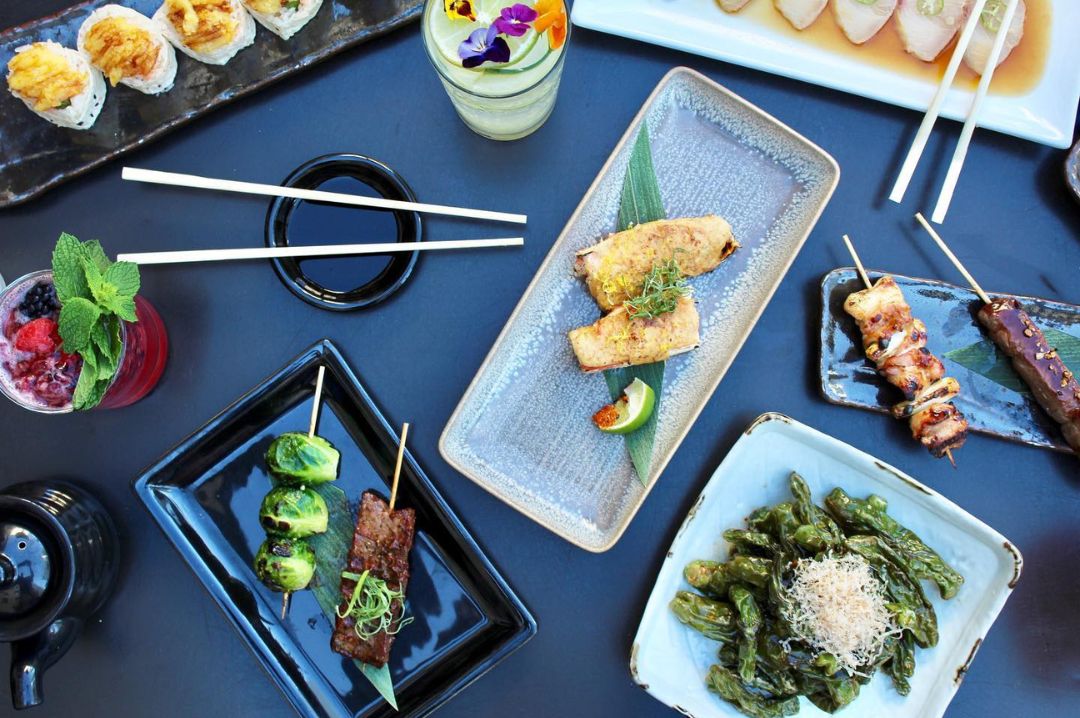 West Hollywood's sushi staple, Source Facebook
Haven't talked about sushi yet, have we? Well, let's get on with it. Sunset Boulevard in West Hollywood is home to a dynamic dining experience with Katana, a place you can grab a seat to enjoy some delicious sushi and other Japanese delights. Katana fuses modern sushi with authentic "robatayaki" food made with artful ingredients. What's robatayaki you ask? Robata in Japanese means cooking with an open flame using Bincho Tan, special Japanese charcoal.
On a menu that stays hot from start to finish, there are hot and cold starters, served with cooked or raw meat. There are plenty of dishes cooked on the robata-grill. Whether it's Kobe pepper, Ebi bacon, Saikyo yaki that can be enjoyed. There are also robata specials on the menu like Taraba Gani, Yaki Niku, and others. The sushi dish list is extensive, from rolls to regular sushi. Opt for gensai roll or Senshi roll to enjoy Katana's sushi expertise. There's sake by the glass, sake by the bottle, red, white, and sparkling vinos to pair with the seafood delights.
Location- 8439 Sunset Boulevard, West Hollywood, CA 90069
Formosa Cafe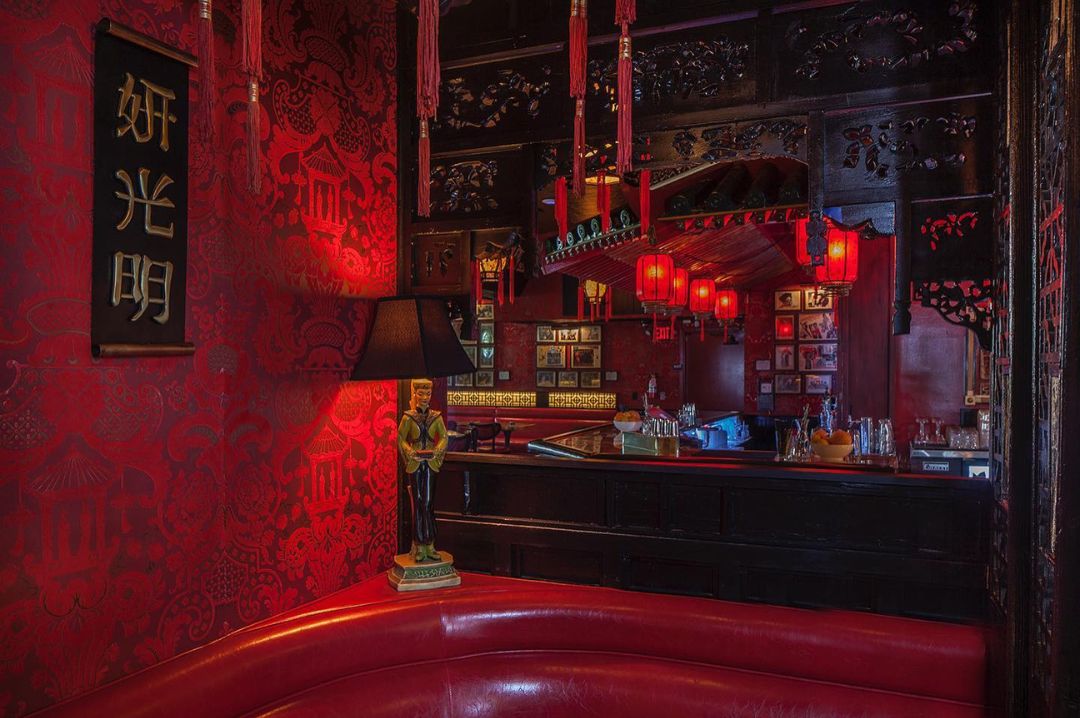 An eight-decade old Asian torchbearer, Source Facebook
There was no way we were not ending such a beautiful list on anything but a high! And if you want to end on a high, you go looking for a historic place. For Asian cuisine in LA, it doesn't get more historic than Formosa Cafe. What once was a popping place for music giants like Elvis Presley, Frank Sinatra, and Humphrey Bogart is today a stunning Asian fusion restaurant. It tells the story of Chinese Americans in West Hollywood and boy does it do a good job.
The brunch menu at Formosa Cafe includes dim sums, plates like steaks & eggs, orange chicken, and sweets like apple cinnamon wonton and fried sesame balls & taro ice cream. The dinner menu has 'to share' options like braised pork belly, walnut shrimp, and kung pao chicken. Noodle & rice preparations like Dan Dan Mian, Formosa chow fun, cold peanut noodles are all knockouts. Accompanying these knockouts in glass are house cocktails, tropical tipples, and wine options. There's also the house-made Formosa Pilsners and other bottled brews that make up the cold draughts section of the menu.
Location- 7156 Santa Monica Boulevard, West Hollywood, CA 90046
Header Image- Din Tai Fung, Source Facebook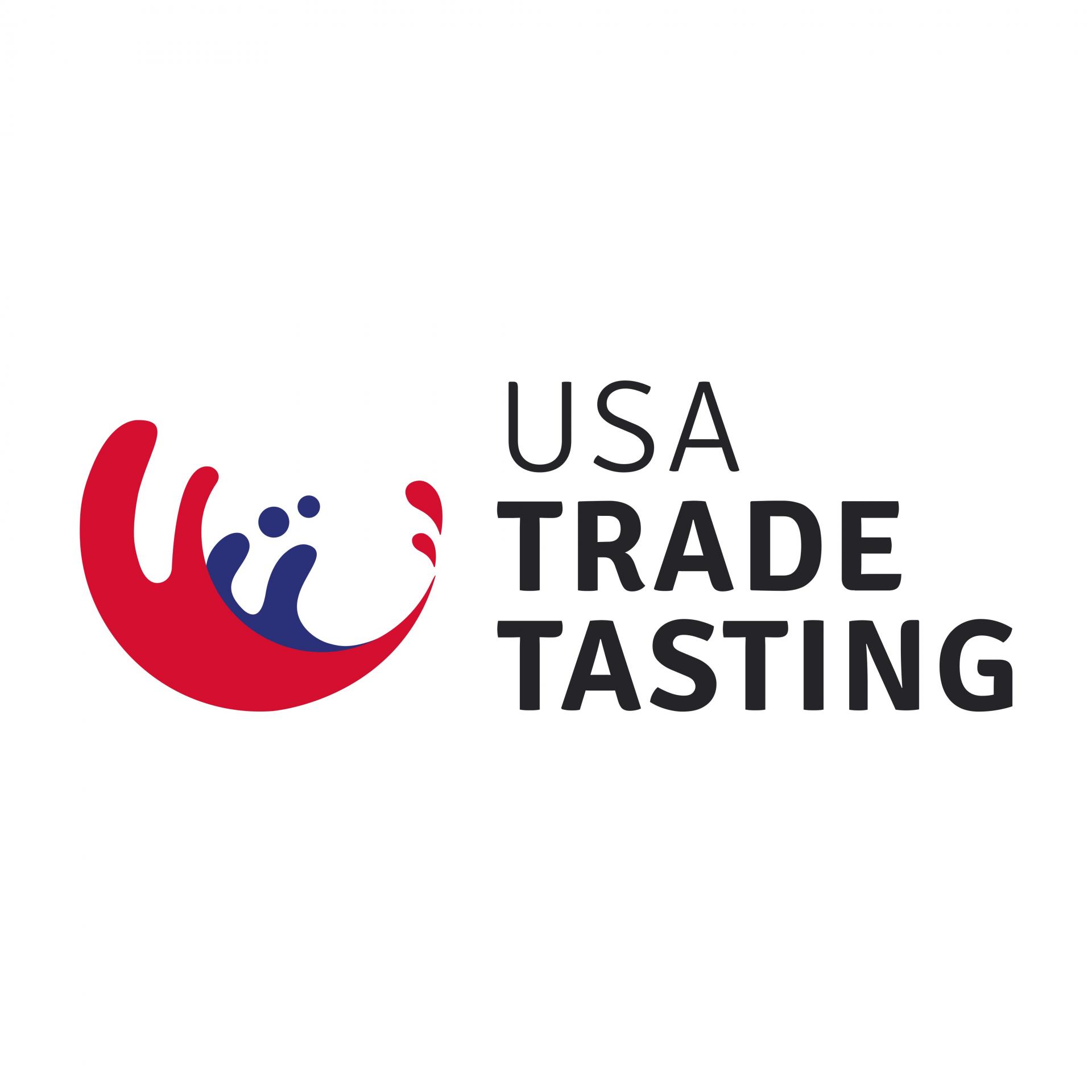 Morgan MFG, 401 N Morgan St Suite #204A, Chicago IL 60642
Register Now
South San Francisco Conference Center, 255 South Airport Boulevard, South San Francisco, CA 94080, United States.
Register Now
South San Francisco Conference Center, 255 South Airport Boulevard, South San Francisco, CA 94080, United States
Register Now