Bottomless brunches in LA: Trophy Wife, Barbrix, and more
Skipped your breakfast? Don't worry because LA's got you covered with its extra special bottomless brunches.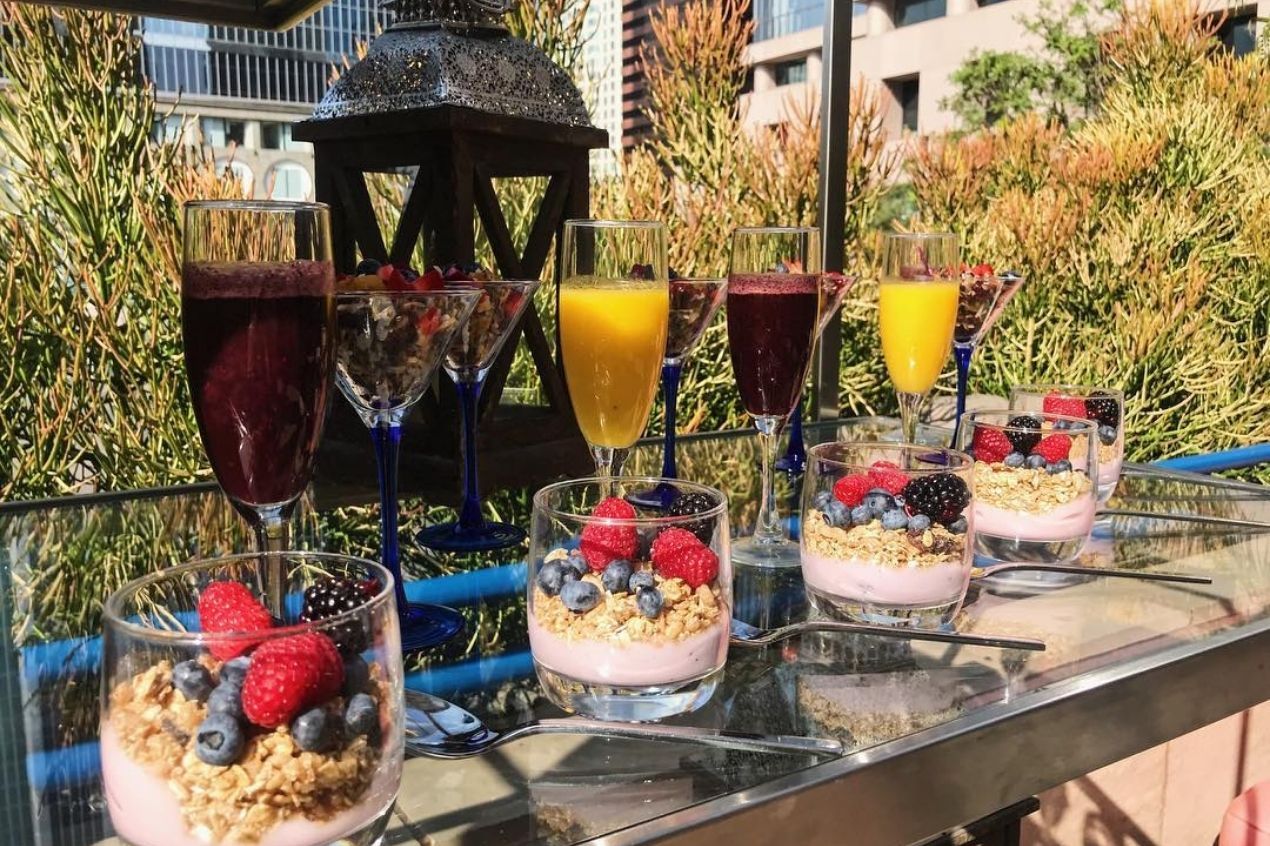 Sometimes we need a cocktail after work, and sometimes we need a cocktail at 11 am. When it comes to boozy brunches, Los Angeles undoubtedly hosts some of the best watering holes and restaurants with some amazing bottomless brunch deals.
[[relatedPurchasesItems-31]]
Whether you're looking for a mimosa shower with your fruit parfait, or an old fashioned with a side of bacon and eggs, these places are here to help!
Bacari W. Adams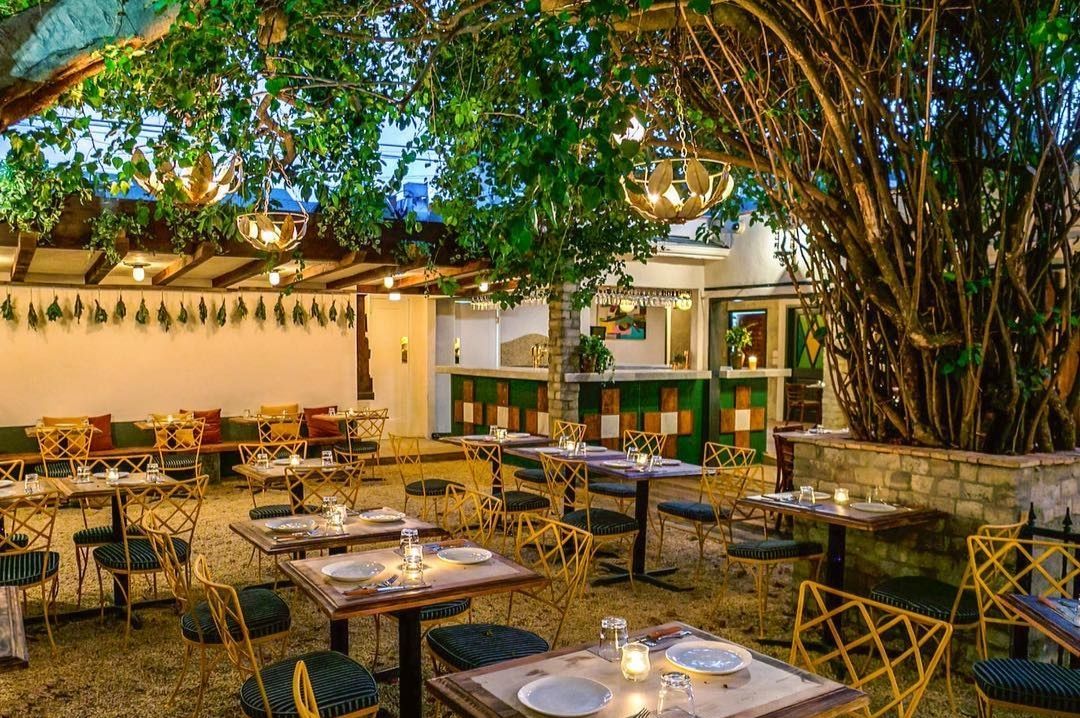 Bacari W. Adams outdoor patio, Source: Facebook
Serving Italian tapas, pancakes, shawarma tacos, chai tea custard, and other brunch dishes with sangria, bellinis, and mimosas, Bacari W. Adams is a great spot to relax in a laid back, stylish environment during the weekends.
In the comfort of a vibrant decor and leafy outlines, the newly opened bar starts its unlimited bottomless drinks range with $20 per head.
Location - 2308 S Union Ave, Los Angeles, CA 90007.
Timings - 10.30 am to 2.30 pm (Saturday to Sunday)
Public School 213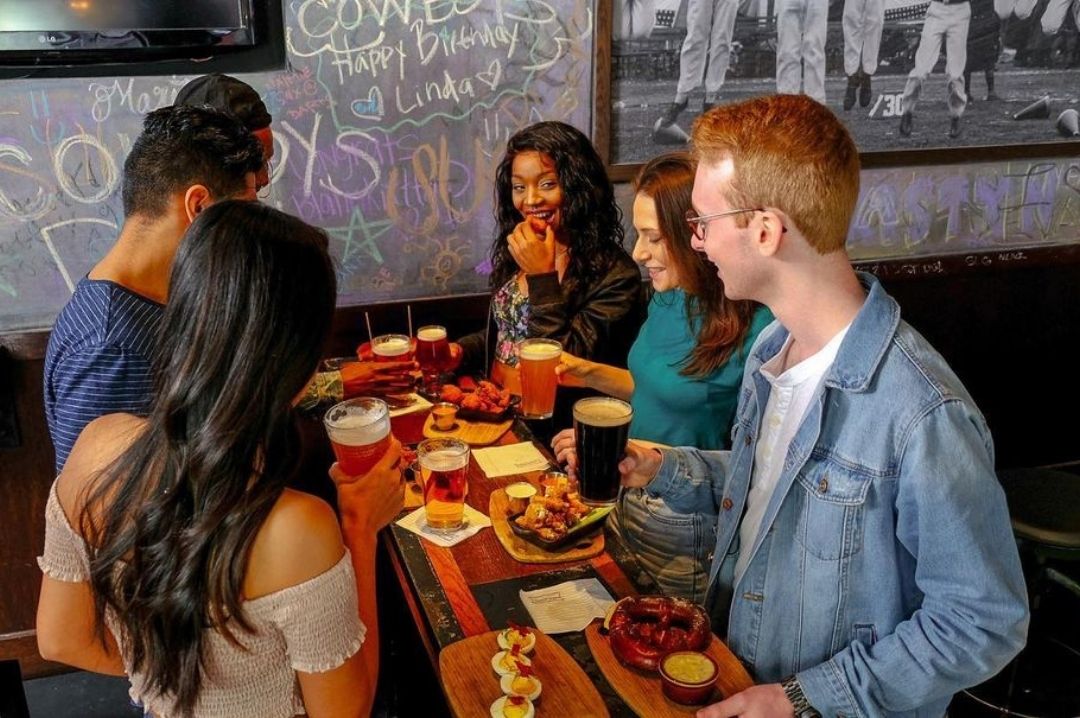 Brunch at one of the many Public School locations in the country, Source: Instagram
A traditional gastropub offering American dishes and craft beer, Public School 213 is packed with delightful treats such as the eggs benedict pizza, pumpkin spiced waffles with maple crispy chicken, and avocado toast alongside bottomless mimosas and bloody marys for $15.
If you wish to recover from a hangover, or are feeling a bit sore after a long night out, the greasy brunch options will make you feel a lot better.
Location - 612 Flower St, Los Angeles, CA 90017.
Timings - 10 am to 3 pm (Saturday to Sunday)
Trophy Wife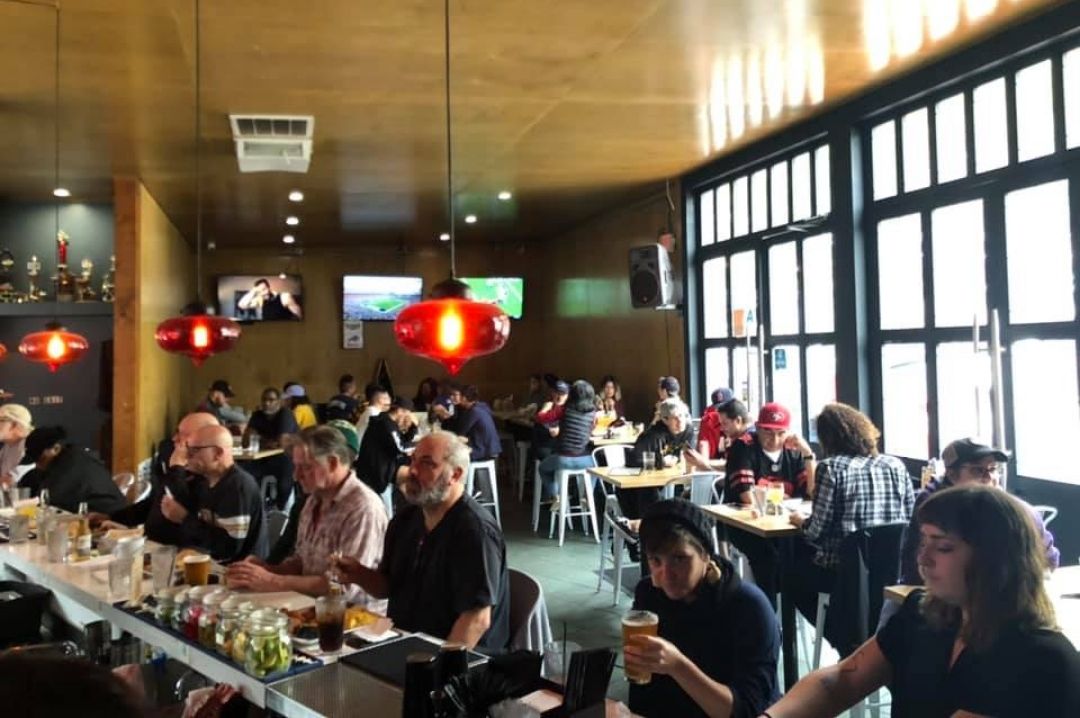 Trophy Wife Bar & Kitchen in Silver Lake, Source: Facebook
What happens when you combine sports, food, and drink? You get Trophy Wife, a relaxed sports bar with sumptuous brunch choices like the Salazar Tacos, The Girl Next Door, and chicken wings to accompany $19 bottomless mimosas.
Whether you want to catch your favorite sports team in action or just want to sit back and chomp on some comfort food, Trophy Wife will keep up with its elevated bar fare.
Location - 3715 Evans St W, Los Angeles, CA 90027.
Timings - 10 am to 4 pm (Sunday)
Overland Café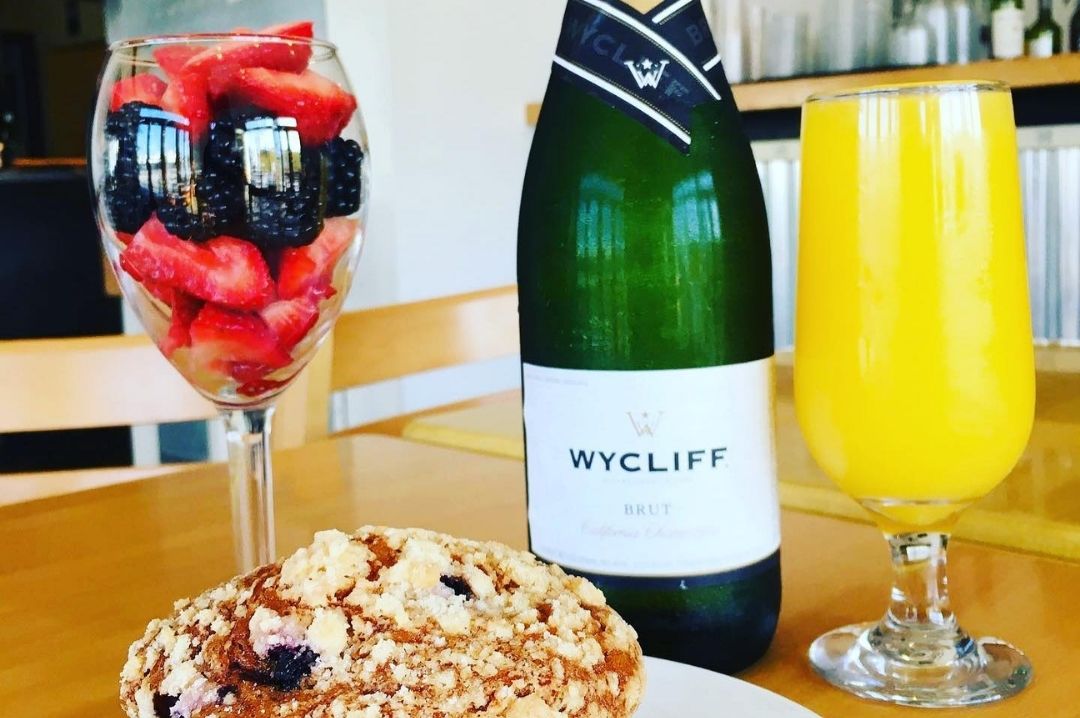 Champagne brunch at Overland Café, Source: Facebook
One of the most affordable and best value for money brunch spots in town, Overland Café is a favorite amongst the locals for its creative and delectable brunch varieties such as the eggs florentine with spinach, Oaxacan burger, buttermilk pancakes, and California chicken salad.
To make things interesting, you can create your own mimosas with a supplement of carafes and orange juice from the $12.99 bottomless champagne deal.
Location - 3601 Overland Ave #6309, Los Angeles, CA 90034.
Timings - 10 am to 2 pm (Saturday to Sunday)
Grand Café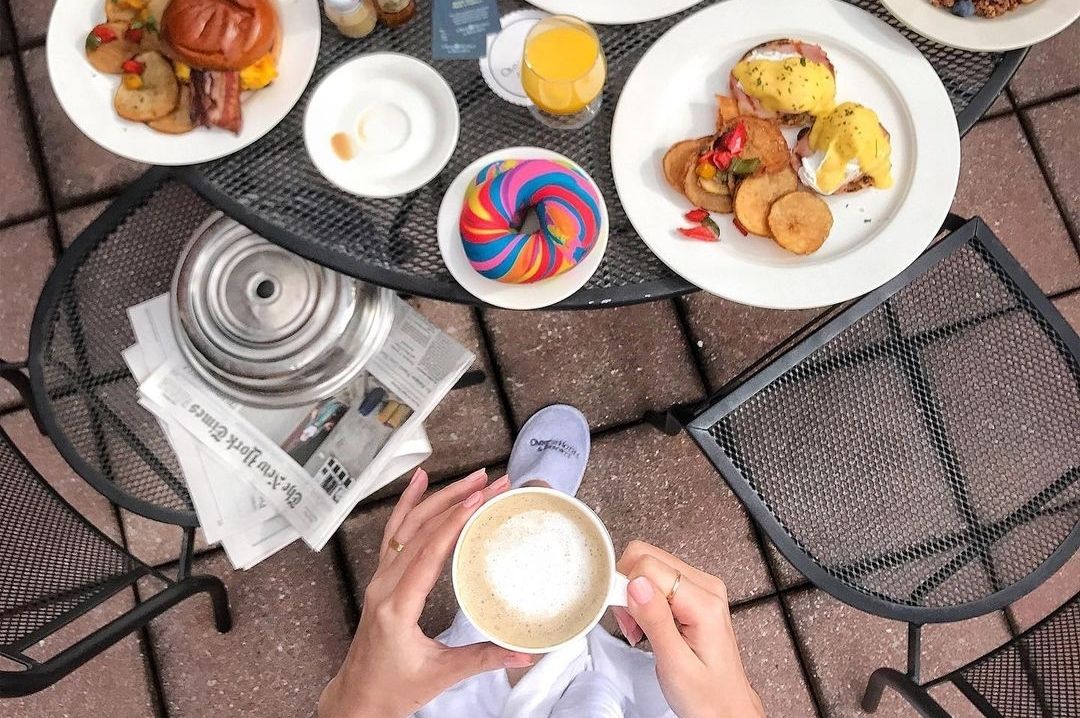 A lavish Sunday brunch at Omni Hotel's Grand Café, Source: Instagram
A flat out $55 per person brunch deal will grant you an unlimited supply of drunken noodles, sweet and sticky pork ribs, eggs benedict, syrup infused waffles, and a lot more at Grand Café.
Located in the luxurious setting of the Omni Hotel, there will be no shortage of mimosas and mocktails to keep your weekend brunch sweet and tidy, as it should be.
Location - 251 S Olive St, Los Angeles, CA 90012.
Timings - 10 am to 3 pm (Saturday to Sunday)
Hyperion Public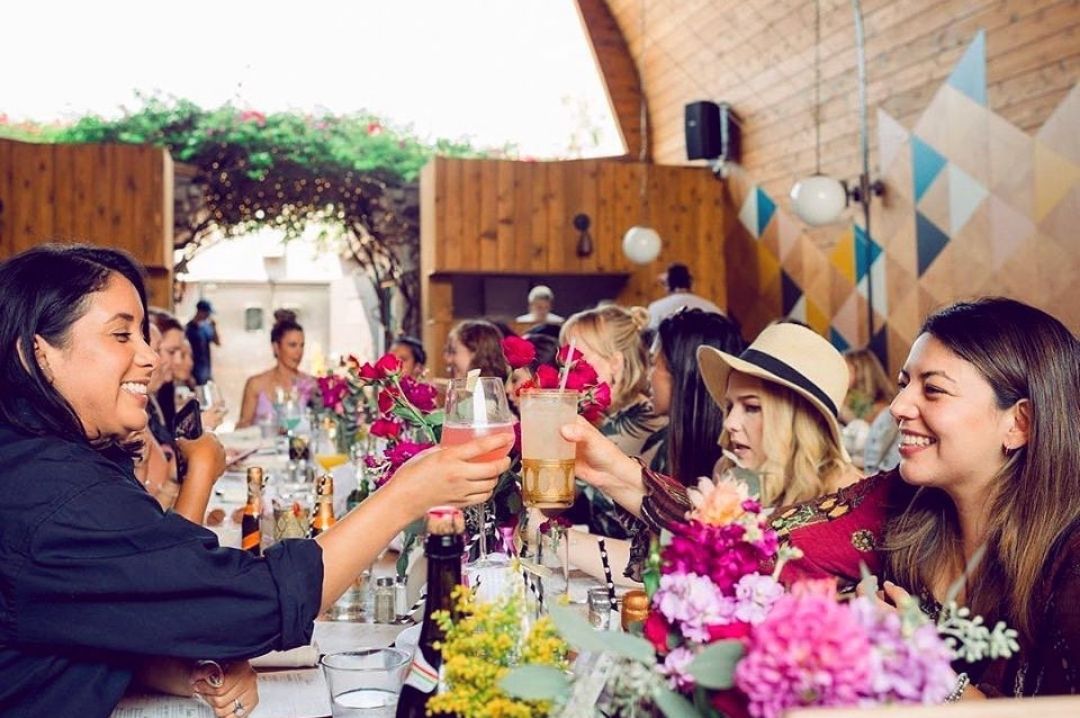 A brunch table at Hyperion Public, Source: Instagram
From breakfast tacos, chicken fries, chilaquiles, and more, Hyperion Public is an unmissable brunch destination in the Silver Lake area. The $18 bottomless drinks deal will envelop you with its boozy delicacies from wines and liquor in a rustic outdoor space that comes together with the fusion of various colors.
We loved the avocado toast to bits, mesmerizing us with roasted corn, cotija, and garnished watermelon radishes.
At Hyperion Public, there is a little something for every gastronome out there!
Location - 2538 Hyperion Ave, Los Angeles, CA 90027.
Timings - 11 am to 2 pm (Saturday to Sunday)
Barbrix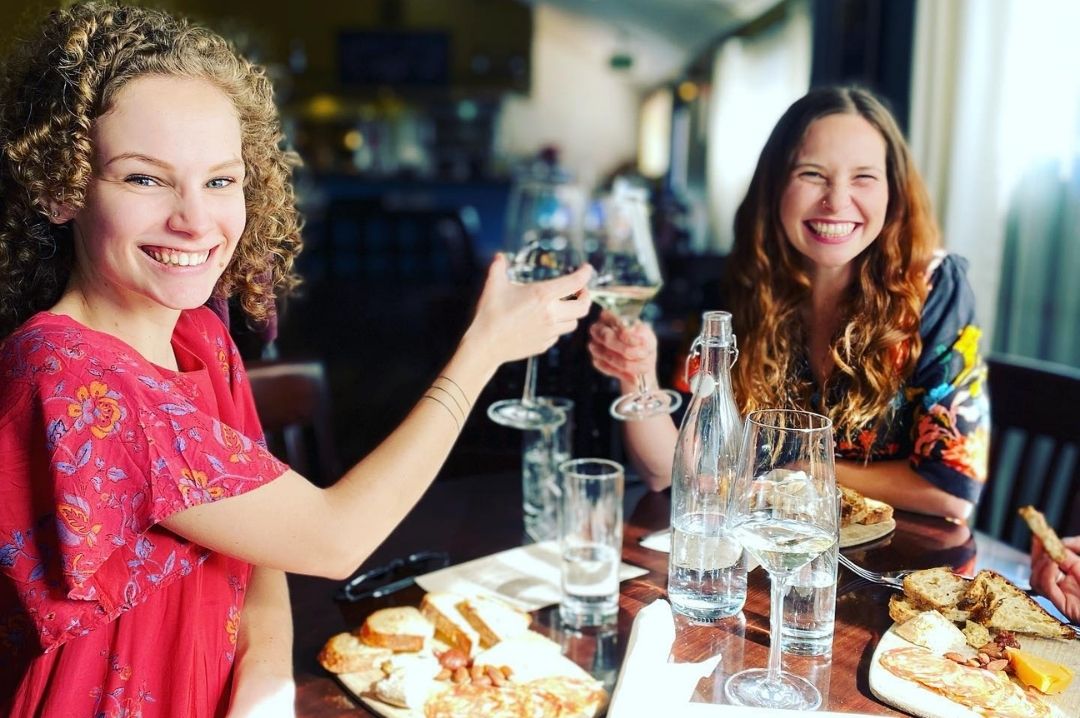 Brunch at Barbrix, Source: Facebook
Running their own wine shop with the restaurant, Barbrix is here to grab the attention of oenophiles with their curated selection of vinos. But if you are planning to arrive for brunch, the fun won't stop with their lineup of Mediterranean bites.
The $8 bottomless mimosas are probably the cheapest you can find in LA with a plate of belly filling appetizers from the menu that include crispy rice bowl, carnitas hash, pancakes, eggs benedict, and a lot more you can wrap your tongues around.
Location - 2442 Hyperion Ave, Los Angeles, CA 90027.
Timings - 10 am to 3 pm (Saturday to Sunday)
Header image - Omni Los Angeles, Source: Instagram