LA's best Indian restaurants: Mint Leaf, Badmaash, and more
From spicy fare to little light on masalas, LA offers us some great options for Indian food.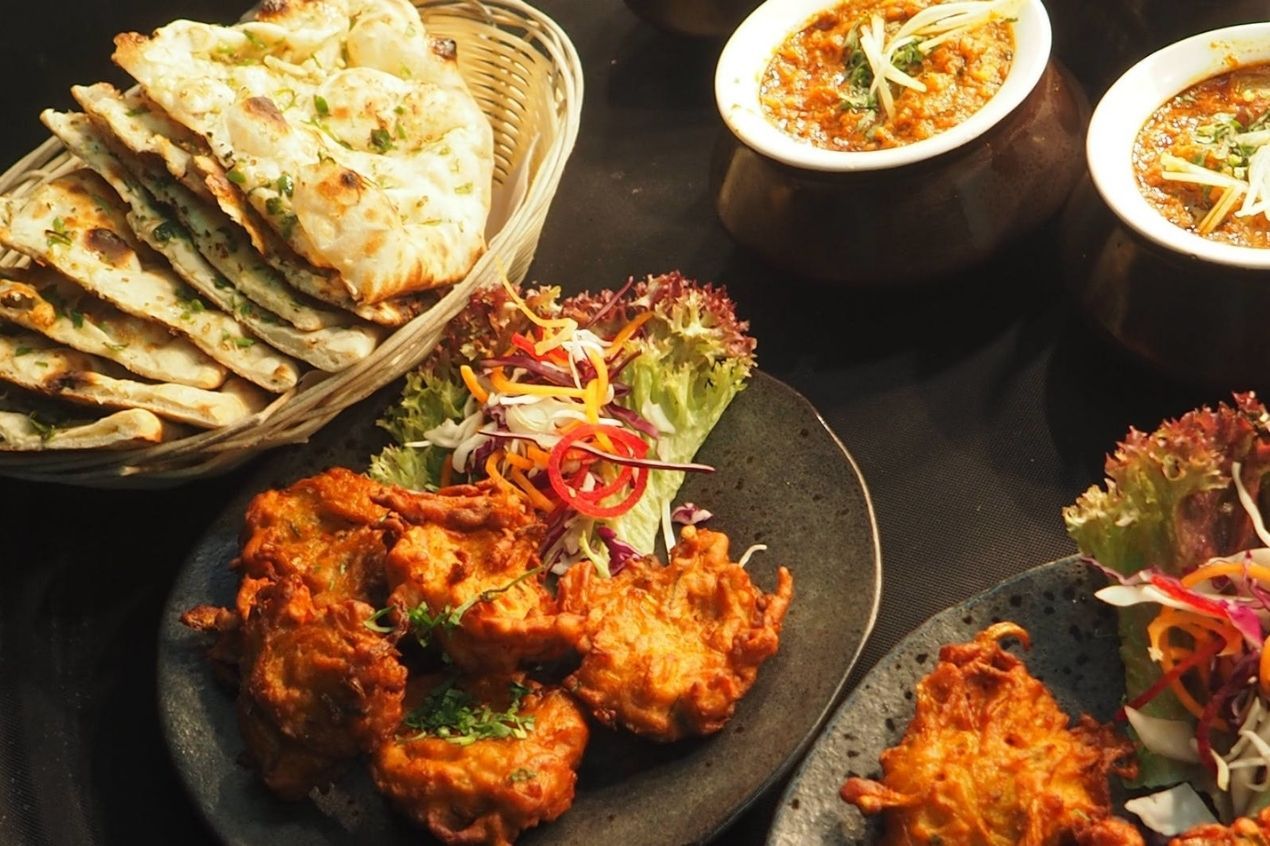 We all love Indian food, what's not there to like? Indian cuisine is one of the most popular cuisines in the world and is known to have something for everyone, whether you're a spicy eater, or perhaps want to go a little light on the masalas. Being a haven for foodies, it's no surprise that LA offers us some great options for Indian food.
[[relatedPurchasesItems-31]]
There are plenty of places to get your Chicken Tikka Masala or Saag Paneer fix, from incredibly excellent locations near the ocean like Tumbi Craft Indian Kitchen to trendy offerings from Mint Leaf in Pasadena, Bombay Frankie Company, and more.
Spice Affair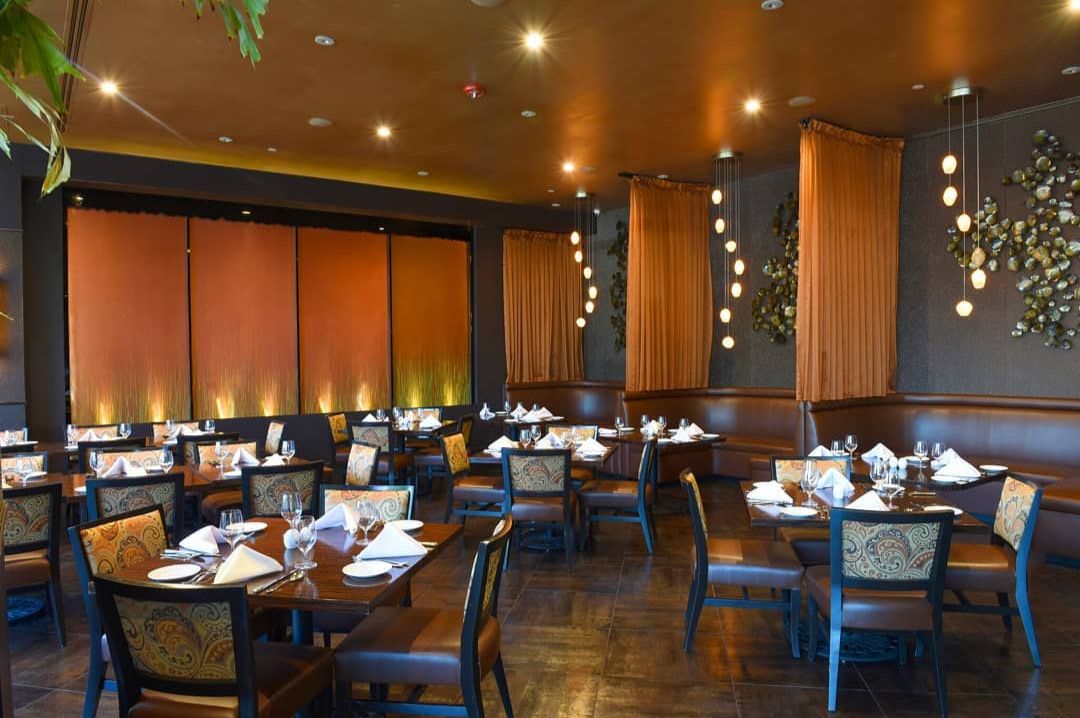 The main dining room at Spice Affair, source: Facebook
Located on the Beverly Hills' restaurant row, Spice Affair offers luscious Indian dishes from an award-winning menu featuring a number of vegetarian, vegan, and gluten-free options. With the OpenTable Diner's Choice Award, Chefs Anupam Bhatia and Nimish Bhatia quickly made their mark with their creative offerings.
Start with a Tandoor-smoked Pineapple Quencher (the restaurant's signature drink), then go on to the Goat Cheese and Asparagus Tikki, Black Pepper Shrimp, or Flash Grilled Sea Bass. Classic curries, biryanis, and masalas are also on the menu. Finish your meal with rose kulfi, an ice cream-like Indian delicacy.
Where - 50 N La Cienega Blvd #120, Beverly Hills, CA 90211
Hours - Mon-Sun (11 am - 2:30 pm and 5 pm - 10 pm)
Tumbi Craft Indian Kitchen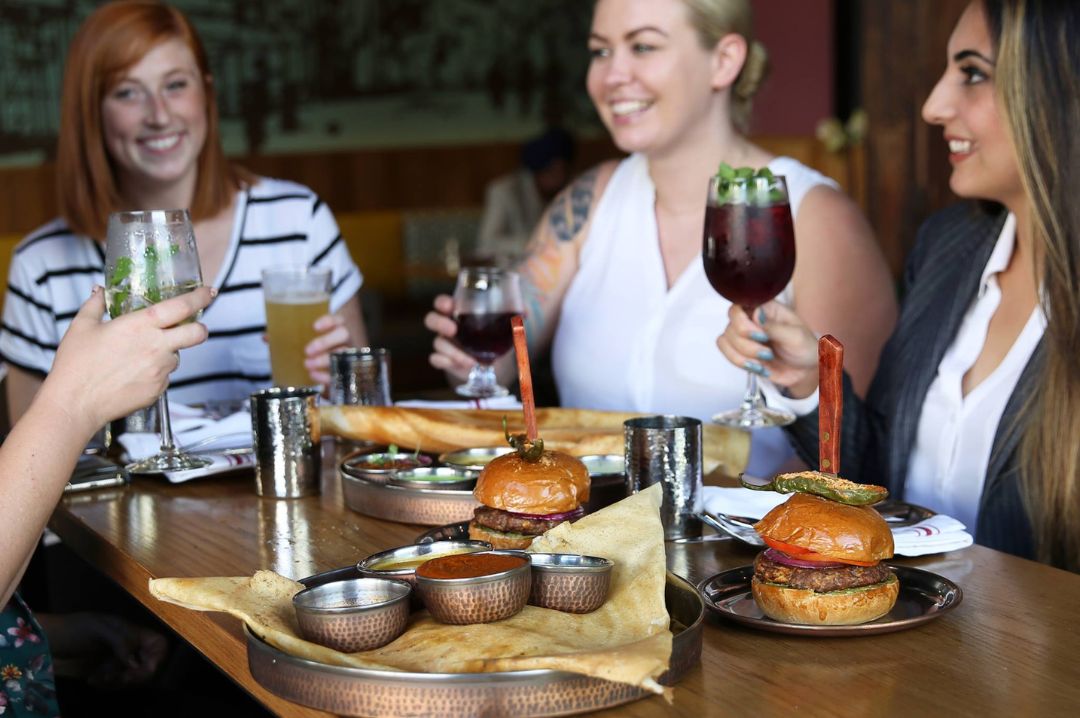 Signature dosa and burgers at Tumbi Craft Indian Kitchen, source: Facebook
Tumbi is an upscale eatery offering Indian food with a modern twist in an industrial-chic setting. A painting inspired by India's prominent temples, as well as images of street scenes, adorn the interior. There's also a private dining room for 14 people and an ocean-view patio.
Chicken Tikka, spicy kebabs, and Pani Puri are among the restaurant's signature dishes. Vegetarian options abound, including the massive Paper Dosa made with rice and lentils and served with delicious chutneys. At this Michelin Bib Gourmand-awarded eatery, you can opt for truffle oil with your dosa, which we heartily recommend.
The Chocomossa, a fluffy fried samosa loaded with delicious chocolate, is one of the best desserts available at the place. Come a little early to sit on the patio and watch the throng and the sunset.
Where - 115 Santa Monica Blvd, Santa Monica, CA 90401
Hours - Mon-Sun (4 pm - 10 pm)
Badmaash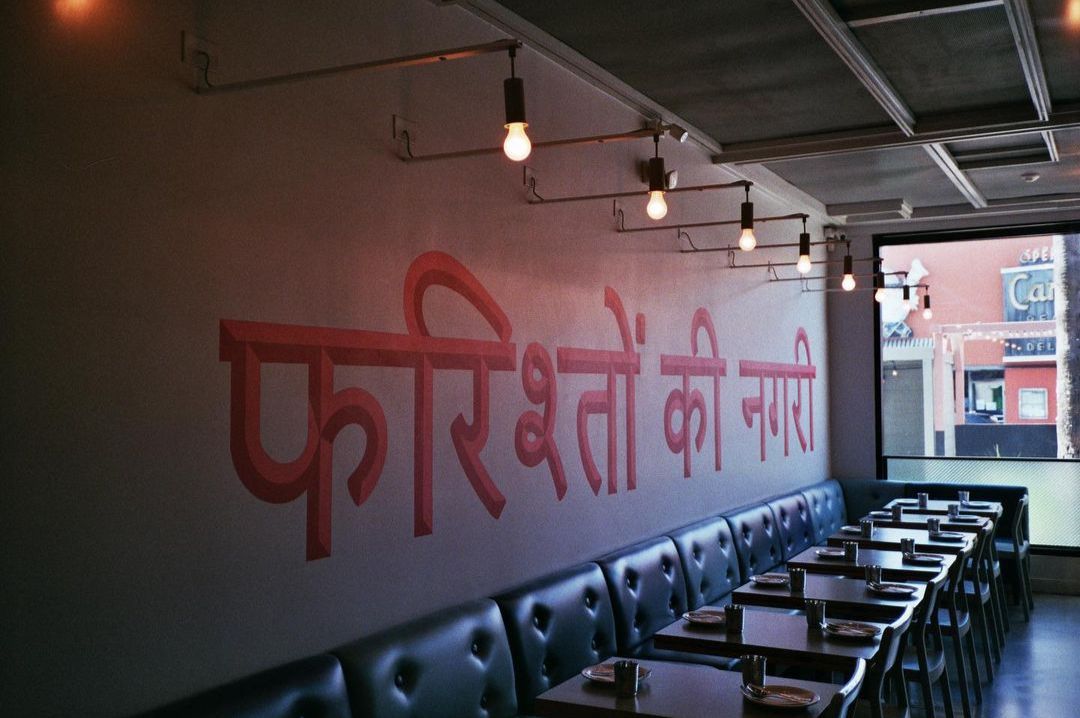 Badmaash, source: Instagram
Badmaash is a chic Indian-inspired gastropub with a London vibe rather than a Los Angeles vibe. Chef Pawan Mahendro and his two sons, Nakul and Arjun, created the restaurant, which combines traditional Indian dishes (think Tandoori Chicken Tikka, Saag Paneer, and Butter Chicken) with innovative techniques.
We prefer the lamb burger, which features an eight-ounce patty pounded with various spices and finished with spicy mayonnaise, onion, lettuce, and tomato, all served on a soft brioche bun. Drink a cool Indian beer or a crisp white wine like an Italian Falanghina to go with the food.
Where - 108 W 2nd St #104, Los Angeles, CA 90012
Hours - Tue-Sun (5 pm - 10 pm)
Al-Watan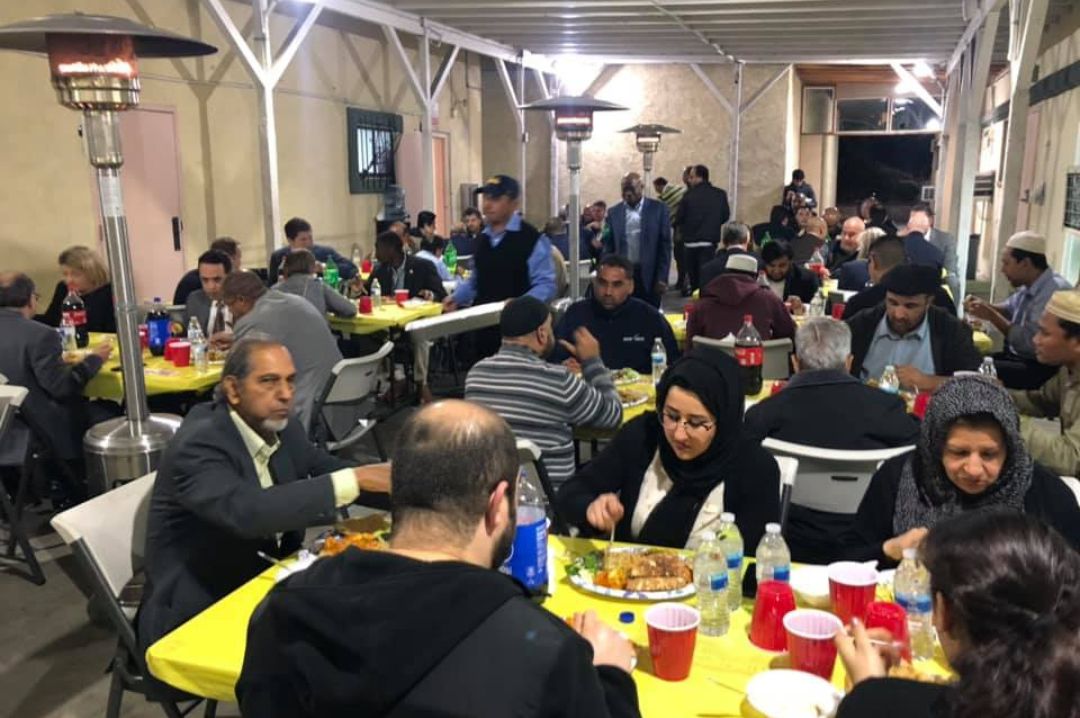 Al-Watan restaurant, source: Facebook
In 1984, Al-Watan was established in the sleepy town of Hawthorne, near LA. In 1989, Mohammed Mumtaz bought the restaurant, whose name approximately translates as "Your Homeland." It is still a family-run business that now comprises a butcher shop and a grocery store. Two mirror-walled rooms with tile floors and TVs that have been known to show Indian soap operas make up the décor.
Mumtaz's Indian-Pakistani cuisine, on the other hand, makes a stronger impression. Order the Mix Tandoori, it is a sizzling dish of spice-crusted chicken, minced beef sausages, and beef, all served on a bed of caramelized onions for variety's sake. The best drink is mango lassi, which is thick, rich, and colorful. Desserts include gajer ka halwa, a hot carrot dish steeped in milk, and kheer, a chilled rice pudding.
Where - 13619 S Inglewood Ave, Hawthorne, CA 90250
Hours - Mon-Sun (11 am - 9:30 pm)
Cardamom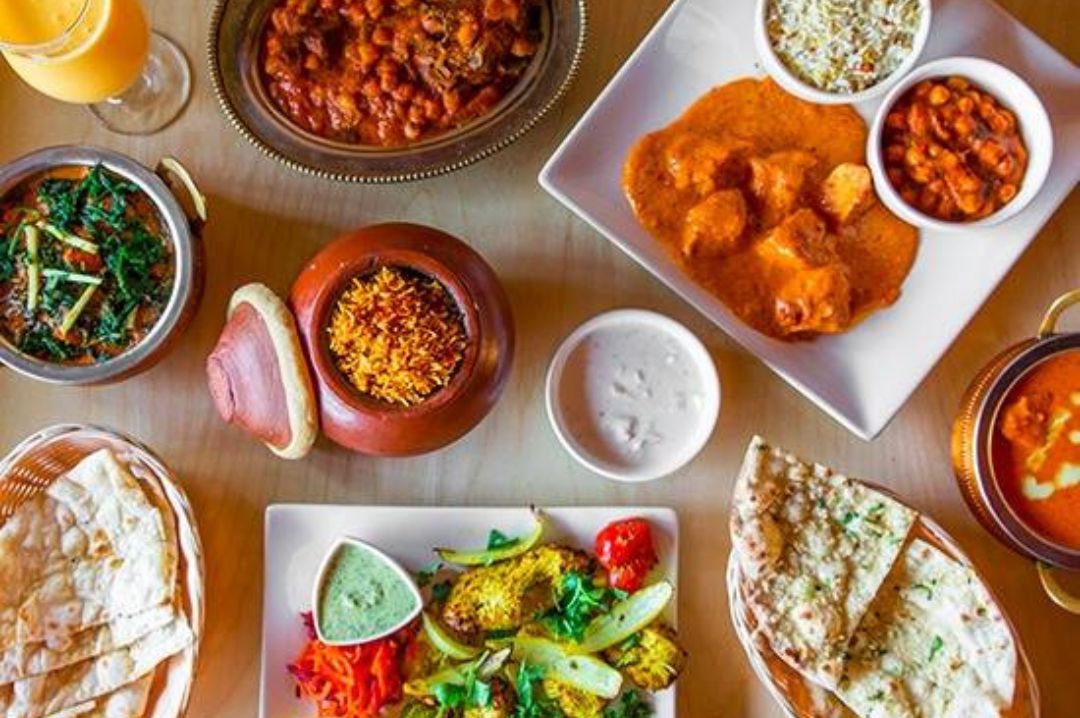 Traditional Indian food at Cardamom, source: Facebook
Cardamom, in former India's Oven premises, offers a contemporary Indian cuisine menu with dishes from all around the country. The restaurant prides itself on using only fresh ingredients in all of its dishes, there nothing is canned or frozen in their kitchen. This sophisticated eatery also features an extensive wine list, with pairings offered by their co-owner Nasir Syed.
Chef Badrul Chowdhury creates meals such as Murgh Tikka (spiced diced chicken breasts) and Tandoori Machli (marinated fish). Try the Biryani or one of the savory curries for a burst of flavors. There are vegetarian options as well as all of the traditional Indian pieces of bread on the menu.
Where - 2327 Honolulu Ave, Montrose, CA 91020
Hours - Mon-Sun (4:30 pm - 9:30 pm)
Mint Leaf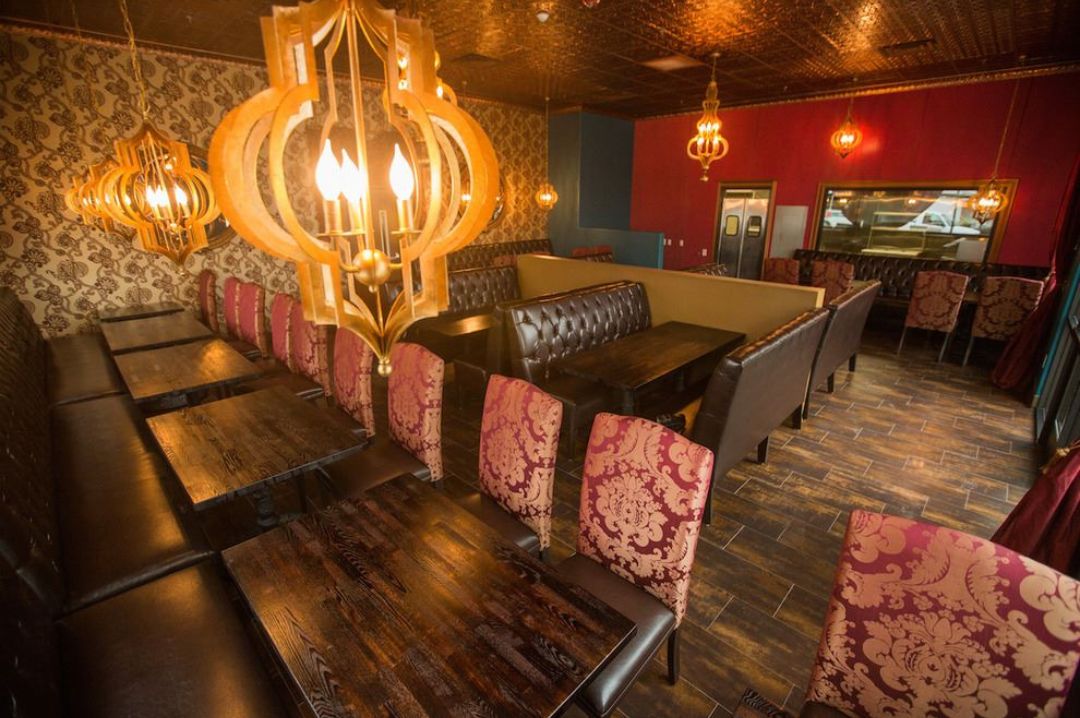 Mint Leaf dining area, source: Facebook
Located in the heart of Pasadena, Mint Leaf is not like any other Indian restaurant. With golden lighting, dark leather banquettes, crimson tapestry chairs, and polished wood floors, you'll feel like you've walked into a Mumbai café as you enter the exotic environment.
The Mint Leaf, which is run by Chef Jayanta Paul, serves everything from wonderfully cooked Garlic Naan (as well as Mozzarella and Pine Nuts Naan) to lusciously spiced meals like a sensational Goan Salmon Curry and a classic Chicken Vindaloo. Their sprawling menu also includes Shrimp pakoras, made from tiger shrimp marinated in lemon juice, ginger, green chilies, cilantro, and sport thin chickpea flour coats.
Start with an order of Shrimp Pakoras, which you can dip into the accompanying fragrant mint sauce for a delicious dinner. Finish with the unexpectedly sweet Carrot Halwa Pudding for dessert, which has a fragrant cardamom spice, and you'll be looking forward to your next visit as you settle the reasonably priced bill.
Where - 2535 E Washington Blvd, Pasadena, CA 91107
Hours - Mon-Sun (11 am - 2 pm and 5 pm - 9 pm)
The Bombay Frankie Company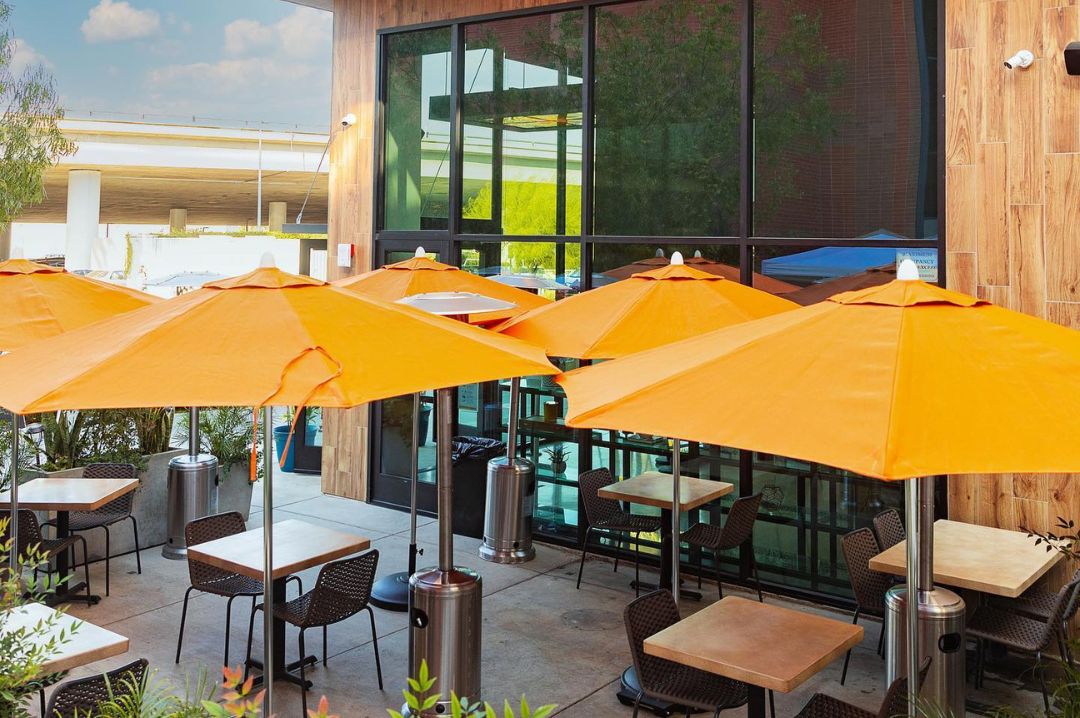 The Bombay Frankie Company, source: Facebook
Customers dubbed the Bombay Frankie Company the "home of the Indian burrito" because they recreated Mumbai's favorite street food 'The Frankie' in a Southern California style. Their modern touch on North Indian cuisine makes it not just approachable and affordable, but also irresistibly delicious.
Started by the sibling duo, Hiram and Priyanka, the place is more California-style than you would imagine. They serve a myriad of different Frankies, and we've been loving the Chicken Tikka Masala Frankie. Vegetarians, the Shahi Paneer Frankie is a must-try. Pair your dish with drinks from India like Kingfisher beer or Sula Shiraz.
In addition, they also serve their customers Frankie bowls, which includes jeera rice and raita (a yogurt dip), some samosas with homemade chutneys, tacos, skewers, and a gluten-free a la carte for people who have diet restrictions. They also offer Gulab Jamun and Saffron Kheer as their dessert option.
P.S they also have a heated patio.
Where - 6000 Sepulveda Blvd Suite 1601, Culver City, CA 90230
Hours - Mon-Sun (11 am - 9 pm)
Header image, source: Chan Walrus
South San Francisco Conference Center, 255 South Airport Boulevard, South San Francisco, CA 94080, United States.
Register Now
South San Francisco Conference Center, 255 South Airport Boulevard, South San Francisco, CA 94080, United States
Register Now