The Best Bars in Los Angeles to turn into your workspace
Drink while you work or work while you drink, whatever the case is, you can turn to these LA bars when you want to ditch your home office.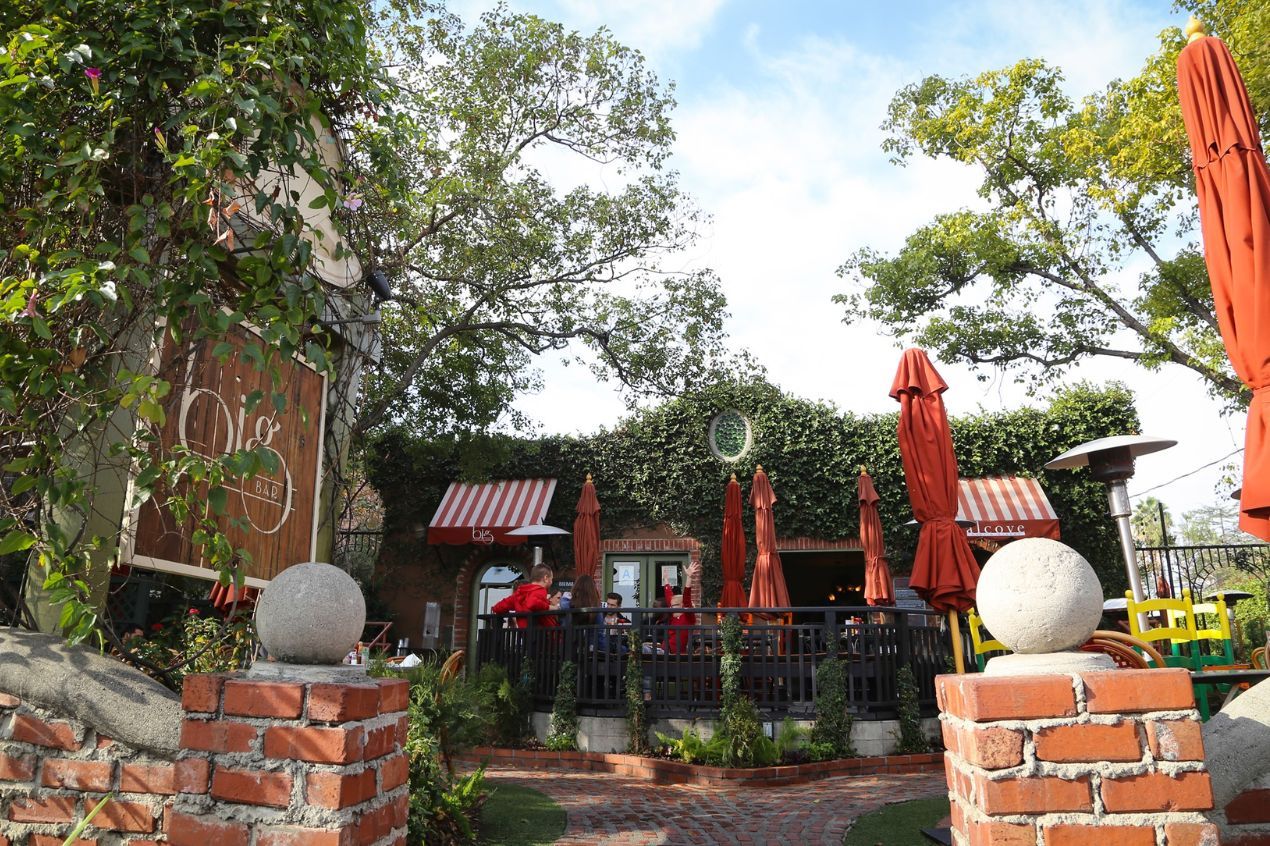 Working from an office is nice. Working from home took a bit of getting used to but we did manage to do it when the times called for it. But there's always been a cooler alternative around for both these options. Working from a bar has its thrills that cannot be undermined.
[[relatedPurchasesItems-31]]
Sipping on a margarita while eating a melting piece of hot Margherita is the stuff workday dreams are made of (at least for us). When you decide to go on a 'work from bar day', you can always "circle back to this" list.
P.S we like to keep it to two margs per workday!
La Bohème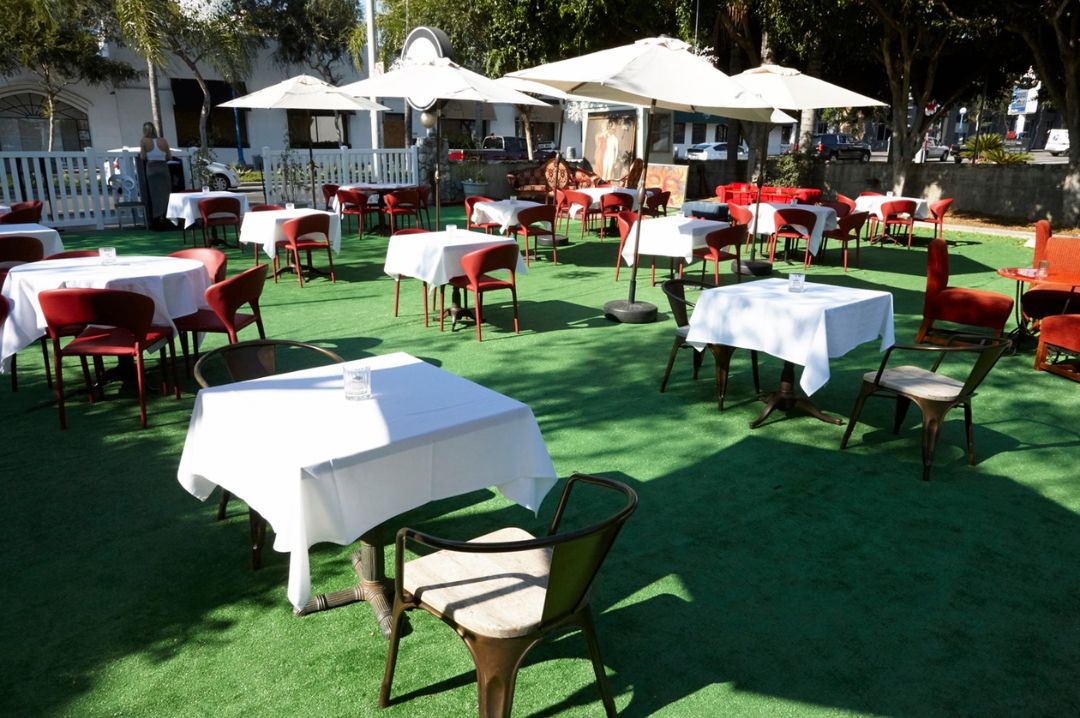 Get a drink and work at the outdoor patio, Source Facebook
This West Hollywood mainstay has a very Parisian vibe about it. Majestic French chandeliers, colorful rugs, comfortable sofas as well as nice chairs, and a very nice atmosphere going around. La Bohème is a spot for anyone looking to chill down with a pint or two next to the laptop on a big work week.
Why La Bohème is a nice office away from office and home away from home is because of what the menu has to offer. There are flaky croissants, crostini platters, small plates, farm to table salads, burgers and other guilty pleasures too. There are also draft and bottled beers, wines and specialty cocktails on the menu alongside the usual hot drinks like coffee and juices that you can sip on while you complete a presentation or a boring zoom call.
A warm, welcoming spot with impeccable service, La Bohème is the culmination of Koza Hasegawa's American dream. For you though, it could be your dream office maybe?
Location- 8400 Santa Monica Boulevard, West Hollywood, CA 90069
The Semi-Tropic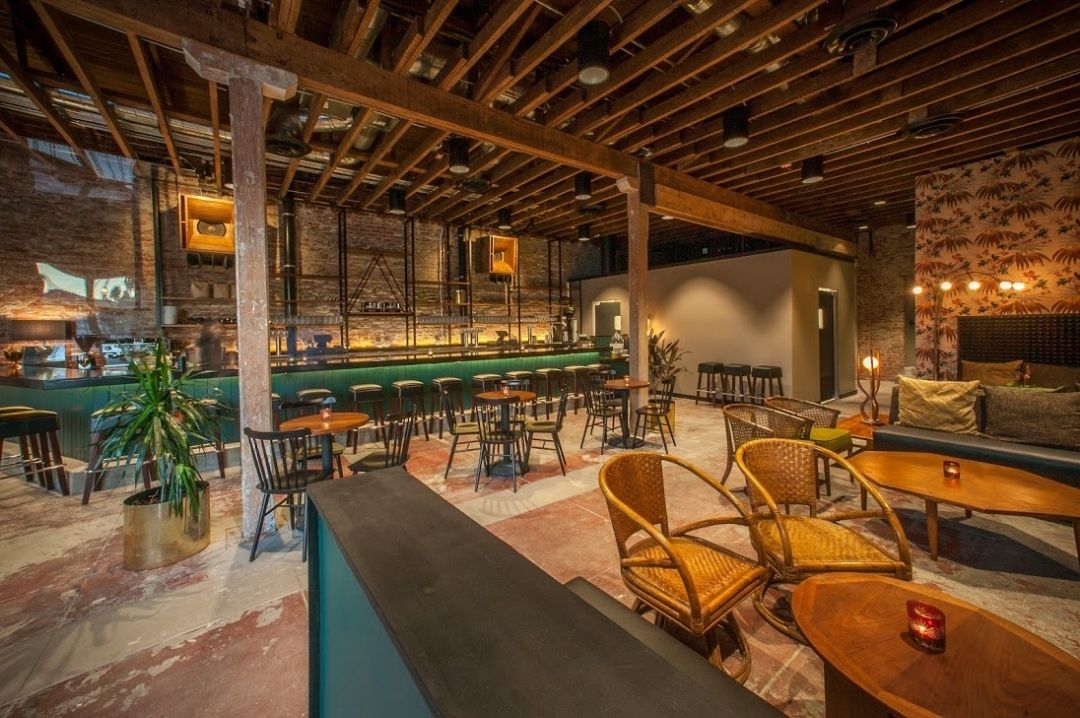 Grab a seat at The Semi-Tropic, Source Facebook
The Semi-Tropic is a truly versatile bar. Its bar table attracts lots of youngsters looking to have a trippy evening. You will also see couples hanging around enjoying a nice time from brunches to lavish dinners. You would think what's in it for those looking to enjoy office hours at The Semi-Tropic.
This bar in Echo Park also attracts tons of people from the 9 am to 5 pm sphere. You can find people chilling on the couch with a glass of wine in their hands as they look to write something quirky for their presentation. You can also find people nose deep on a video call with their colleagues with a beer glass slyly kept away from the screen.
For those looking to spend just the afternoons working at The Semi-Tropic, they have a happy hour running from 2 to 5 every day. You can enjoy Slasher Pizzas, popcorn and other dishes with house wines, beers like pilsners, pale ales, stouts and other ales. There's also well-mixed drinks on the menu. A great place to take your afternoon work troubles to.
Location- 1412 Glendale Boulevard, Los Angeles, CA 90026
Tabula Rasa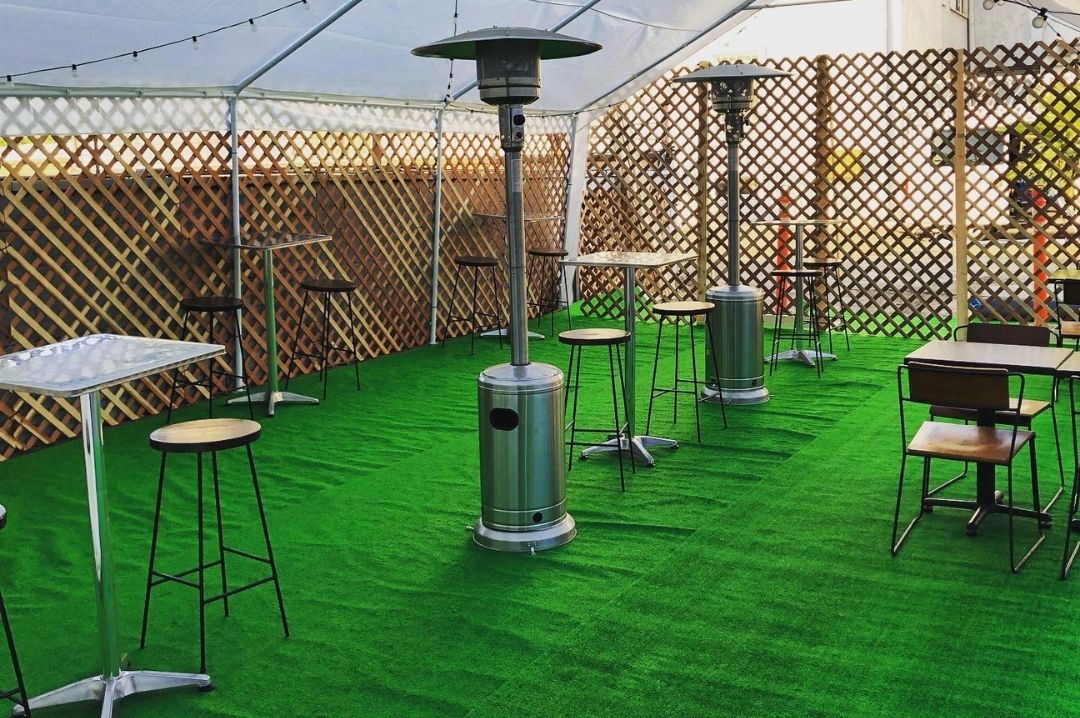 Outdoor patio at Tabula Rasa Bar, Source Facebook
Thai Town's resident wine bar also has all the inklings to double up as your workspace on your days away from the office. Tabula Rasa Bar opened in 2016 to bring to East Hollywood a neighborhood bar that served superb wine, beer, and food. The unassuming bar with brick and minimal colored decor and an outside patio is a quiet place to sip on a nice vino as you go through your day.
The drinks menu at Tabula Rasa reeks of quality and simplicity. Choose from lovely sake options, ales, and ciders alongside some fine wines, bubbly and sparkling. There's quite a few amazing vinos to choose from. In case of confusion, give this a try perhaps. If the work is going fine, choose wines that will bring joy and if it is the other way around, you can ask the bartender for a wine that will rejoice and re-energize your mood and get you going.
The bartenders know their way around the drinks and you can completely bank on them to make your work from Tabula Rasa a good time. Among Hollywood's finest wine bars.
Location- 5125 Hollywood Boulevard, Los Angeles, CA 90027
Alcove Cafe & Bakery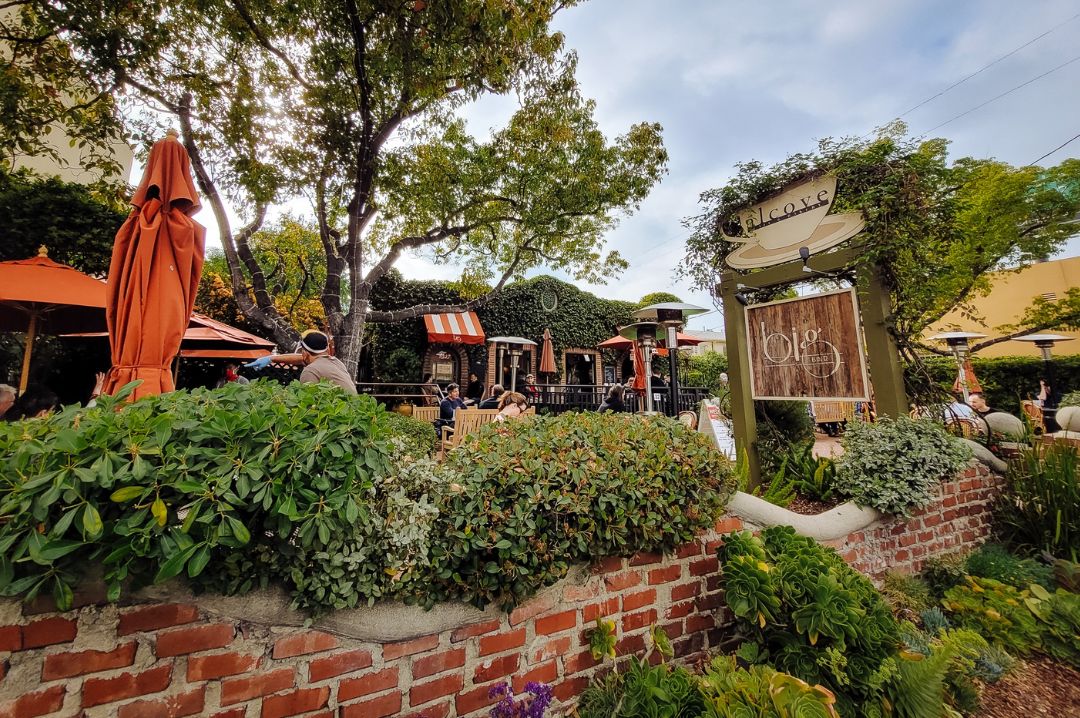 Alcove Big Bar, Source Facebook
Housed in two of Los Feliz's oldest houses, a Spanish duplex built in 1916 and a Craftsman cottage built in 1897, Alcove Cafe & Bakery is a great destination for any workday (except the ones where you travel for work). The ambience at Alcove is chilled and laid back with several corners where you can plop down with your notes and laptops (or any other work-related devices).
You can enjoy a full-fledged food and drinks menu as you scourge through your notes finding the minutest of details for your meetings. There's a range of egg dishes to choose from, coffees, and baked food items from the in-house bakery and Alcove also serves fall cocktails to the customers at the moment. Sip on Save the Cosmos or a Velveteen Rabbit as you fill out a Google sheet or more.
There are no power outlets here, so you can only work until your battery runs out (and no, we aren't giving you any ideas).
Location- 1929 Hillhurst Avenue, Los Angeles, CA 90027
Barney's Beanery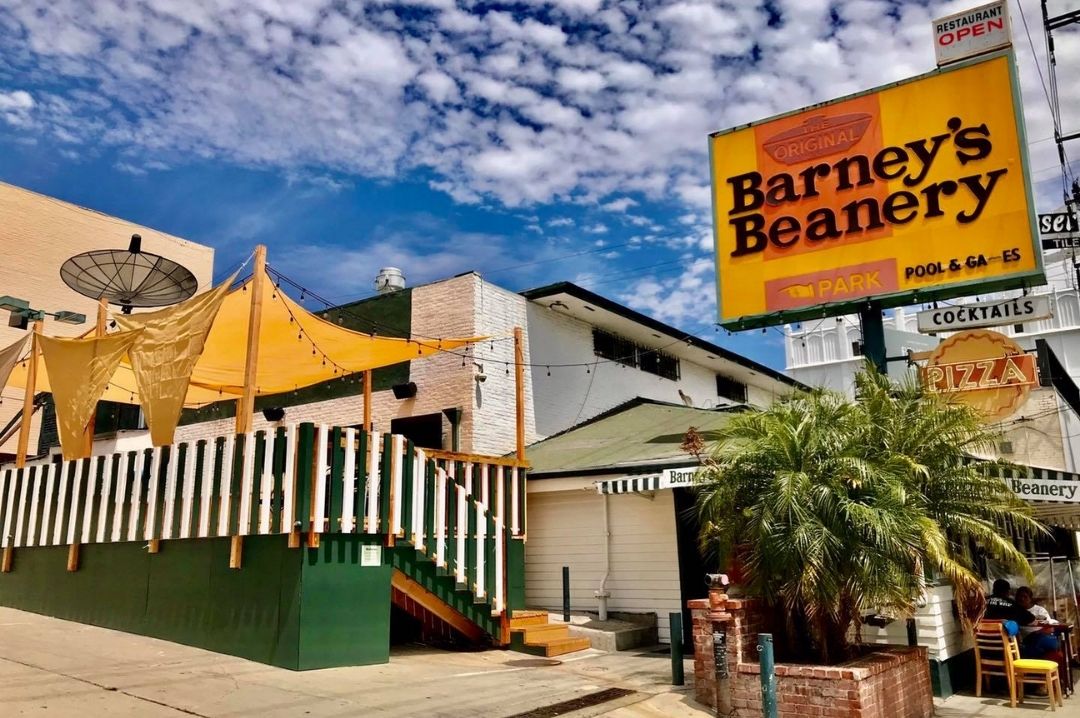 One of the five Barney's Beanery in LA, Source Facebook
Yes! Barney's Beanery is on this list. For those who know the place, it might seem a bit weird to see Barney's Beanery on this list given how full the place is. But their Westwood location is a great alternative for those looking to enjoy a workday in a quaint spot.
The Westwood location has a lot in store for all those that come through the doors. All week specials, with each day championing two different styles of food and drinks, Barney's Beanery can get you lots of nice tipples and bites. There's also a happy hour that runs on weekdays, a little something for those who go through the paces from Monday to Friday. Like Barney said in HIMYM, a workday at Barney's Beanery can be legendary!
Location- Barney's Beanery Westwood, 1037 Broxton Avenue, Los Angeles, CA 90024
Header Image- Alcove Cafe & Bakery, Source Facebook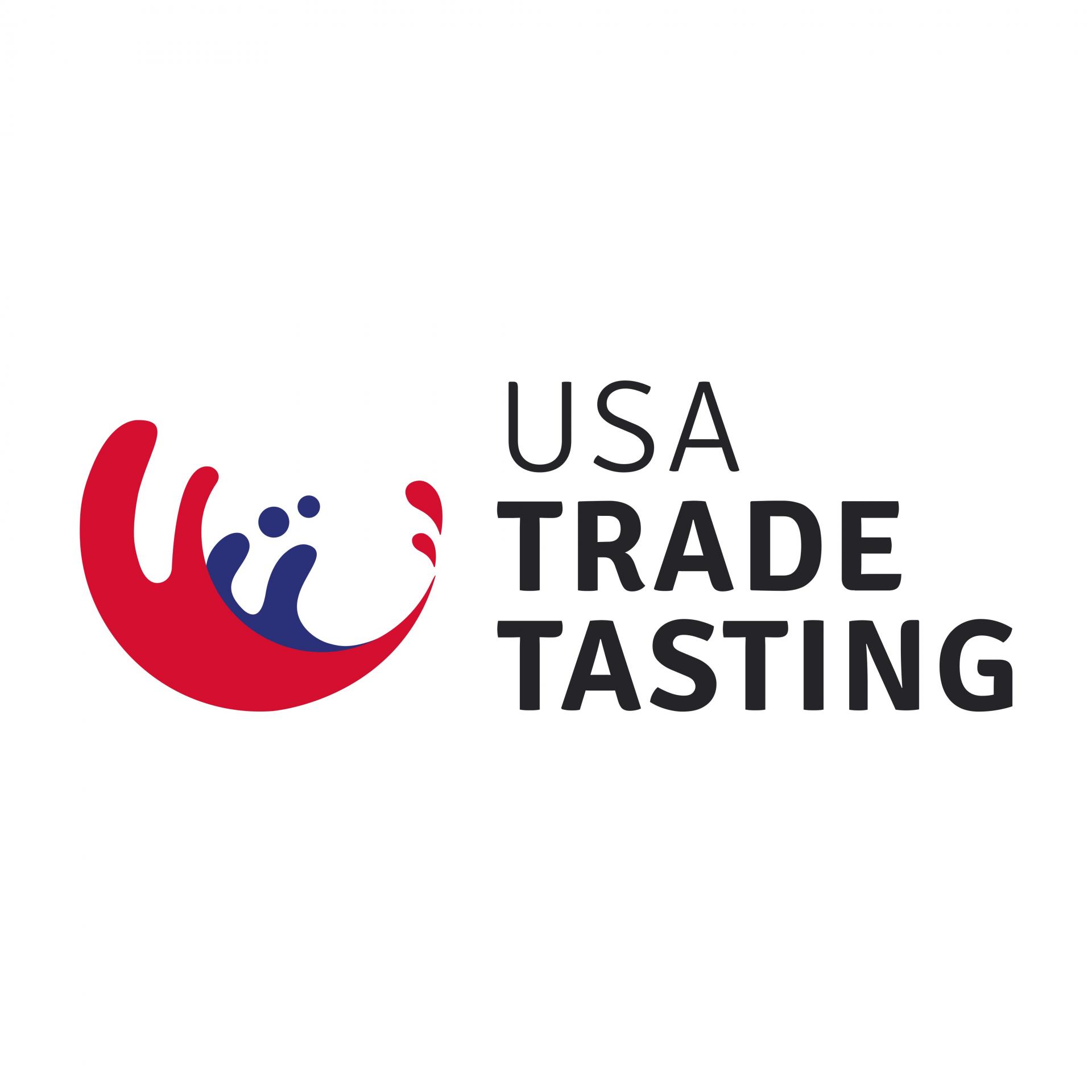 Morgan MFG, 401 N Morgan St Suite #204A, Chicago IL 60642
Register Now
South San Francisco Conference Center, 255 South Airport Boulevard, South San Francisco, CA 94080, United States.
Register Now
South San Francisco Conference Center, 255 South Airport Boulevard, South San Francisco, CA 94080, United States
Register Now