Mexico in a glass at your bars
Are you drinking tequila or mezcal yet?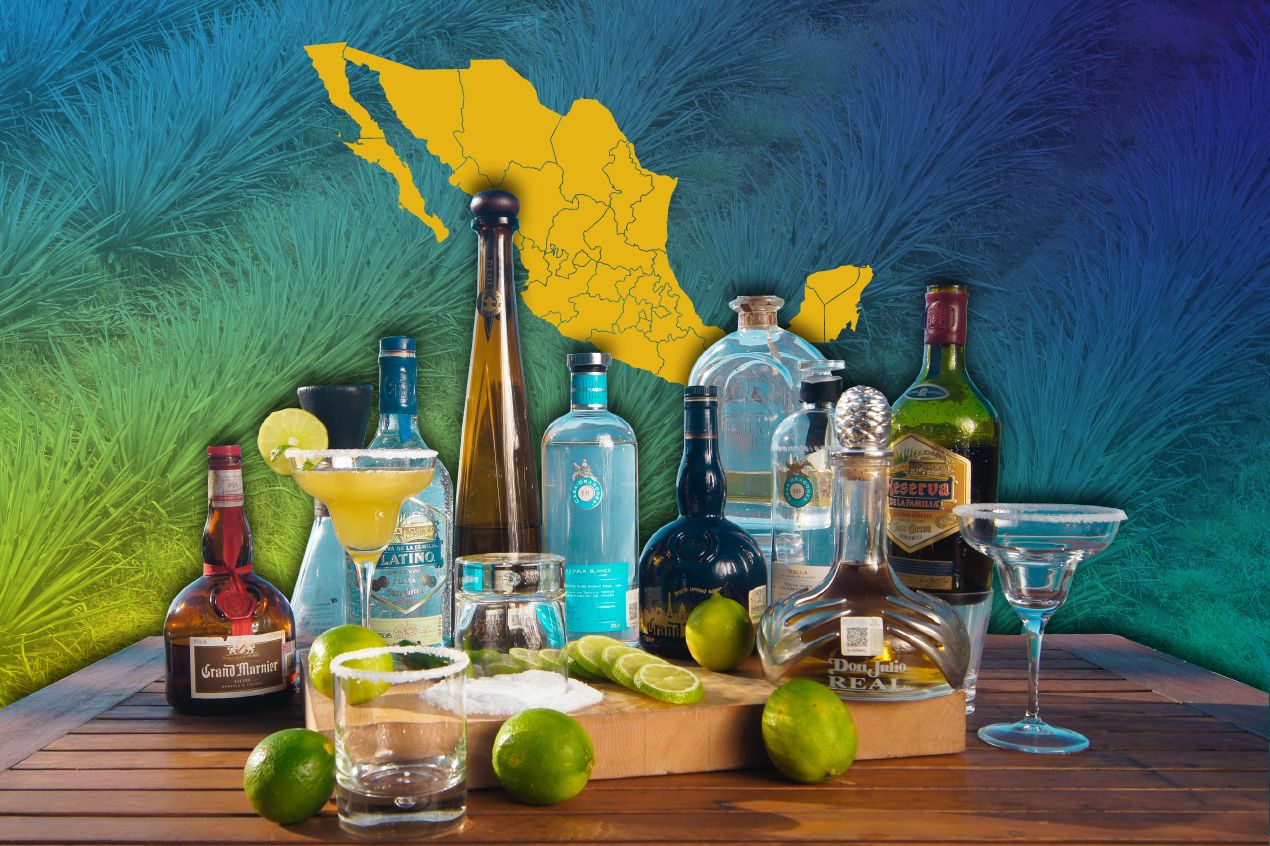 Whether it's vodka, gin, whiskey, or RTD cocktails - there comes a time where every drink has its moment - and right now, mezcal and tequila are taking the spirits industry by storm. Over the past few years, we've seen immense growth in the mezcal and tequila categories as more and more people are exploring the world of Mexican spirits.
A report published by Market Research said that "the U.S. tequila market is estimated to reach US$4.74 billion in 2024, growing at a CAGR of 5.06% for the period spanning from 2020 to 2024".
Another research conducted by Global Newswire stated that "the North America mezcal market accounted for US$ 326.29 million in 2019, and is expected to reach US$ 521.11 million by 2027". The same report also mentioned that the category is estimated to grow at a CAGR of 6.4% between 2020 to 2027.
The tequila and mezcal market started registering a positive demand in the US in 2013 and recorded its strongest performance in 2017, according to Research and Markets.
As tequila and mezcal grow…
The surge in demand stems from many reasons, some of which include the growing Hispanic population in the United States and the increasing urban population of the country.
Not only that, but the soaring demand for premium spirits and cocktails is also a major factor driving the growth of tequila and mezcal. Many people are stepping away from knocking back tequila shots and delving into the world of sophisticated cocktails made with premium tequila and mezcal.
In 2020, the alcohol delivery app Drizly's statistics platform, BevAlc, reported a 600% rise in mezcal sales year over the year. The website also reported that 39% of retailers said that they plan to stock more mezcal in the coming years.
Similarly, tequila sales also saw a rise in 2020, accounting for 23 million 9 liter cases, according to Statista. The website also revealed that over 80% of Mexico's tequila exports went to the United States.
Bars & beyond
As tequila and mezcal continue to grow on drinkers' palates, bars and restaurants are cashing upon the category, offering patrons the best they can.
Many bars and restaurants not only acknowledge the category but now have full menus dedicated to both mezcal and tequila. New York's Oxomoco offers guests a list of over 30 tequilas and 60 mezcals from across Mexico. Meanwhile, West Village's Agave serves over 100 tequilas. And did you know that the city's La Biblioteca even has a tequila and mezcal sommelier to help you navigate the spirits!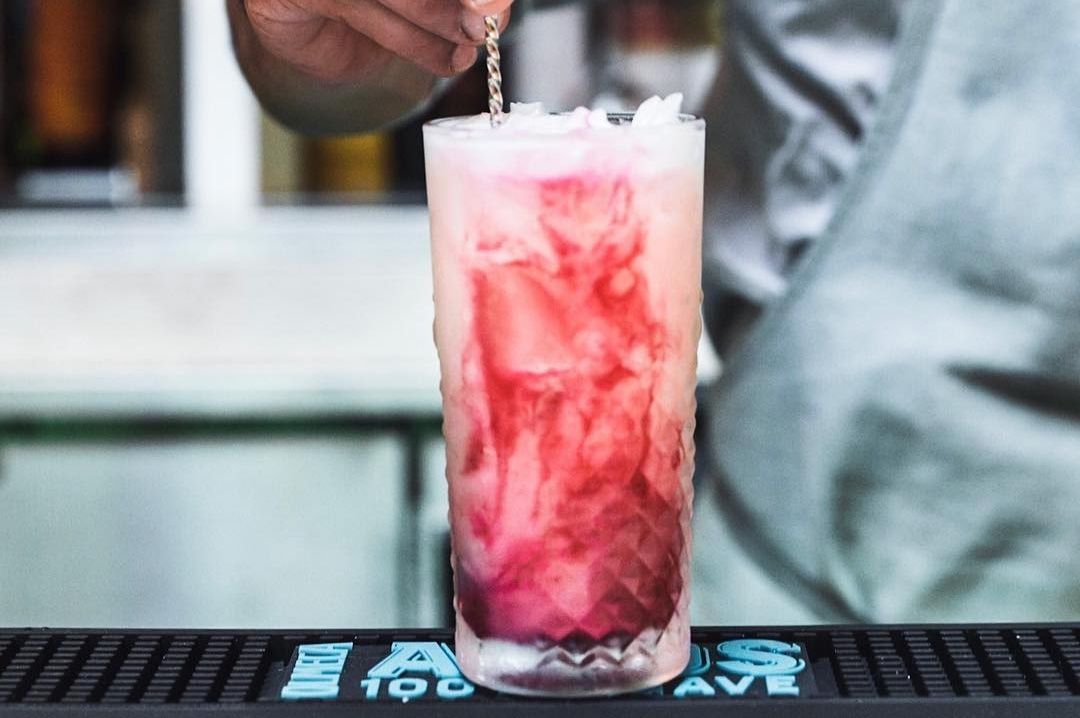 Xuito tequila cocktail at Oxomoco, source: Facebook
Similarly, Estereo in Chicago also serves up a ton of mezcals, with an uber-extensive mezcal-based cocktail list and other Mexican spirits like sotol and raicilla. Mezcaleria Las Flores, another Mexican joint in Chicago offers over 100 bottles of mezcal and other agave spirits. Rick Bayless' Leña Brava also has over 160 bottles of tequila and mezcal on their shelf. According to Chicago reader, Jeff Walters, beverage director at the restaurants "A lot of our sales are in mezcal-based cocktails, but we continue to see more and more neat pours of mezcal being served in the restaurant".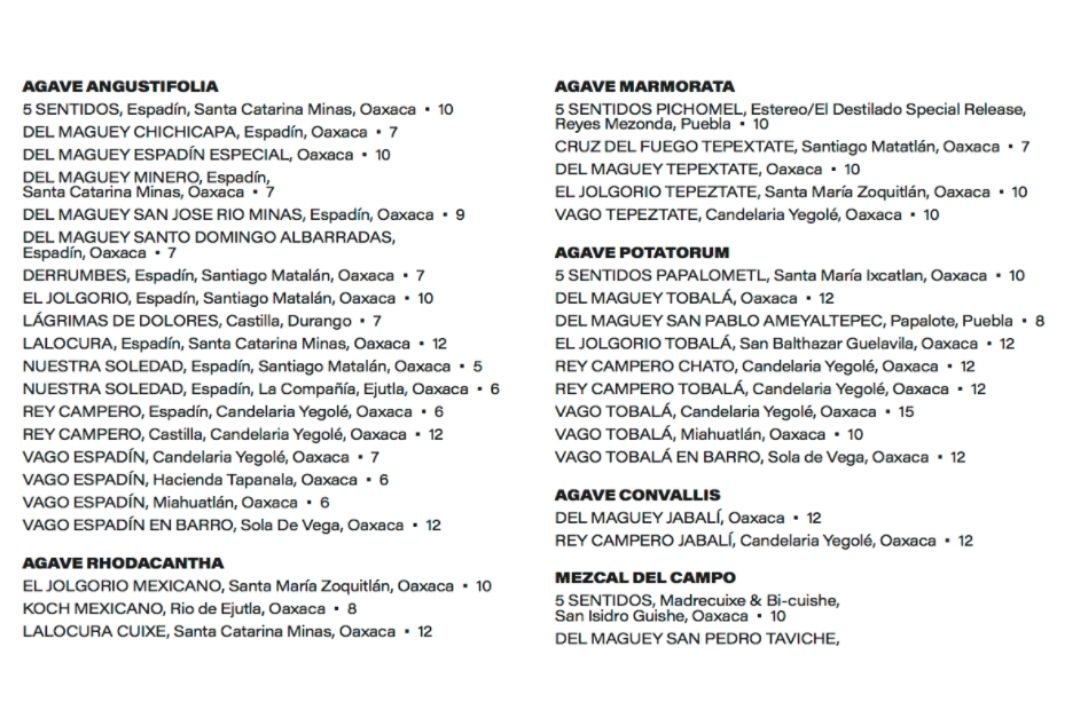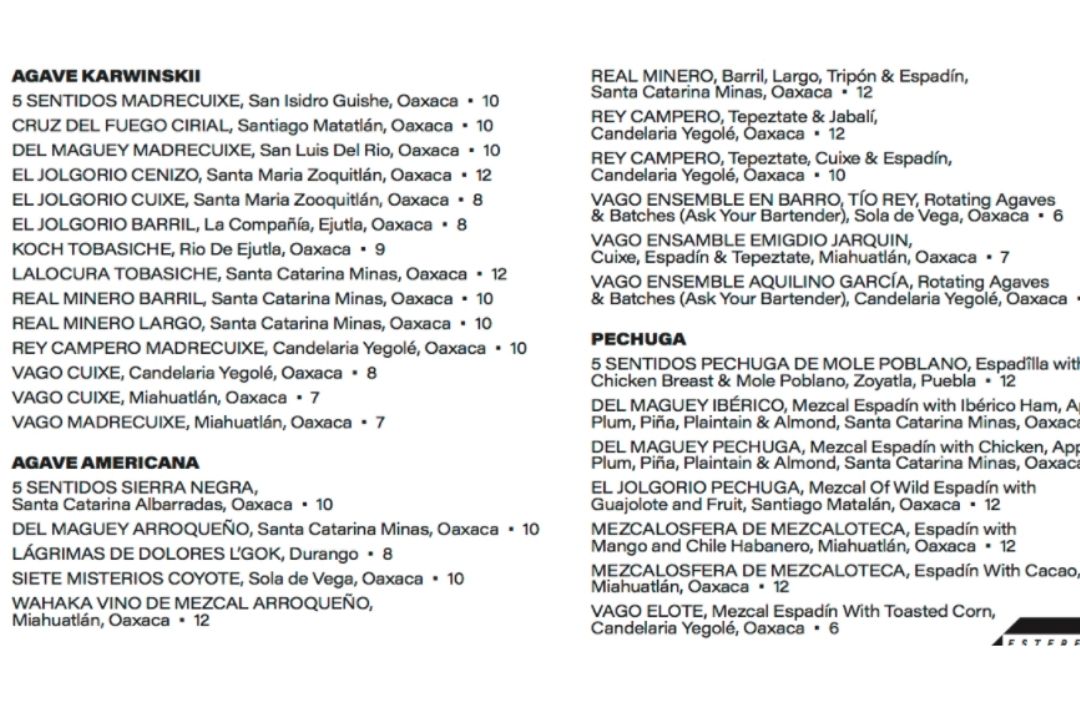 Mezcal cocktail menu at Estereo, Chicago, source: Website
Many bars and restaurants in the Bay Area are also going above and beyond, stocking some of the largest varieties of both mezcal and tequila. Tacolicious on Valencia Street boasts a list of over 350 tequilas to choose from.
If you're in LA, then head on over to La Cuevita, which, according to Paste Magazine, is known as one of LA's best Mexican bars. The crowd-pleasing spot not only offers an extensive mezcal and tequila list but is also known for giving its own Mexican twist to the classic cocktails. We highly recommend the Mezcal Mule over your regular Moscow Mule.
Celebrities love it too!
Bars and restaurants are one thing, but the tequila and mezcal trend is such that even our favorite celebrities have decided to give it a whiff.
From Michael Jordan's Cincoro, Justin Timberlake's Sauza 901, Dwayne "the rock" Johnson's Teramana Tequila, to even George Clooney's Casamigos and The Chainsmokers' JaJa Tequila; many celebrities are indulging in their own version of tequila and mezcal.
Dwayne Johnson's Teramana Tequila made quite an impression with record-breaking sales. According to Shanken News Daily, the brand expected to sell over 300,000 cases and ship over 400,000 cases around the globe.
Breaking Bad duo Aaron Paul and Bryan Cranston also launched their own mezcal brand, Dos Hombres - which found its way into the hearts of both fans and experts. The brand, since its launch in 2019, has won many awards across reputed competitions like USA Spirits Ratings, London Spirits Competition, and many more.
The most recent celebrity tequila that almost broke the internet was 818 by Kendall Jenner. The 25-year-old model's tequila brand debuted in February, and many rushed to click on the pre-order button, just so they have a bottle with them on the day of the launch. According to an Instagram post by Jenner, 818 was in the works for a long time, entering competitions under wraps, so the team could perfect the taste. In many Instagram stories and posts, the Kardashian-Jenner clan is themselves seen with a bottle of 818 in hand. Along with being sold online, 818 has also been picked up by some of the country's largest distributors - like Southern Glazer's, who began distribution not long after launch.
The best of 2021
Celebrity spirits aside, many distilleries are making some great quality, award-winning tequilas and mezcals. Whether you're already deep into the trend and looking to explore more, or just starting your journey in the tequila and mezcal sphere, we guarantee you'll want to try some of these award-winning gems.
Espanita Anejo Tequila (93 points, Bartender Spirits Awards 2021)
JaJa Tequila Reposado (93 points, Bartender Spirits Awards 2021)
Cutwater Spirits Tequila Blanco (92 points, Bartender Spirits Awards 2021)
Cutwater Spirits Mezcal (92 points, Bartender Spirits Awards 2021)
Bozal Ensamble Mezcal (92 points, Bartender Spirits Awards 2021)
400 Conejos (90 points, Bartender Spirits Awards 2021)
Our favorite mezcal cocktails
Mezcal Martinez
Recipe by Saveur
Ingredients:
2 oz. Fidencio Clasico Mezcal
1⁄2 oz. Carpano Antica Formula Sweet Vermouth
1⁄2 oz. Cynar
1⁄4 oz. Luxardo Maraschino Liqueur
Orange peel, for garnish
In a cocktail shaker filled with ice, combine the mezcal with the vermouth, cynar, and Luxardo and stir until chilled. Strain into a chilled coupe, hold a match over the coupe, and, holding the orange peel over the match, squeeze the peel to release its oils over the cocktail. Discard the match and garnish the cocktail with the orange peel.
Oaxaca Old Fashioned
Recipe by Epicurious
Ingredients:
1 ½ oz. reposado tequila (Try Cutwater Spirits Reposado Tequila)
½ oz. mezcal (Bozal Ensamble Mezcal)
1 bar spoon agave nectar
2 dashes Angostura bitters
Flamed orange twist, for garnish
Mix the tequila, mezcal, agave nectar, and bitters in a mixing glass with ice. Strain over a fresh rock in an Old Fashioned glass. Flame an orange peel over the top of the drink, and rest the twist in the glass as a garnish.
Smokey Arroyo
Recipe by Town and Country Mag
Ingredients:
1.5 oz Sombra Mezcal
1 oz grapefruit juice
0.5 oz lime juice
0.5 oz rosemary simple syrup*
Salt (if desired)
Combine Sombra, grapefruit juice, lime juice, and rosemary syrup in a shaker with ice, and shake vigorously. Salt the rim of a rocks glass. Strain the cocktail over ice in a rocks glass. Garnish with grapefruit wedge and rosemary sprig.
*Rosemary simple syrup: Combine equal parts sugar and water in a saucepan. Add two sprigs of rosemary and simmer until sugar has dissolved. Allow to chill.
Our favorite tequila cocktails
Tequila Diablo Rojo
Recipe by BBC Good Food
Ingredients:
Ice
50ml tequila blanco (Try Cutwater Spirits Tequila Blanco)
15ml lime juice
15ml sugar syrup
125-150ml ginger beer
1-2 tsp crème de cassis to finish
Half-fill a tall glass with ice then add the tequila, lime, and sugar syrup. Stir gently to combine then top up with ginger beer then stir once more. Slowly pour the crème de cassis and garnish with a few pomegranate seeds dropped into the glass.
Chalino Special
Recipe by Esquire
Ingredients:
3 oz. tequila blanco (Try Cazcanes Tequila - Blanco, 91 points, Bartender Spirits Awards)
1/2 tbsp. creme de cassis
1/2 oz. lemon juice
1/2 oz. lime juice
1/2 tbsp. simple syrup
Shake well with cracked ice, then strain into a chilled cocktail glass and garnish with a twist of lemon peel.
The Tequini
Recipe by The Spruce Eats
Ingredients:
2 1/2 ounces blanco tequila (Try Revel Avila Blanco, Silver medalist, Bartender Spirits Awards 2021)
1/2 ounce dry vermouth
1 dash aromatic bitters
Olive, or lemon twist, for garnish
Pour tequila, dry vermouth, and bitters into a cocktail shaker filled with ice. Stir well. Strain into a chilled cocktail glass. Garnish with an olive or lemon twist.