7 Mezcal Cocktails for Summer
From decadent, creamy cocktails to dry drinks on the rocks, these are the seven best Mezcal cocktails to try.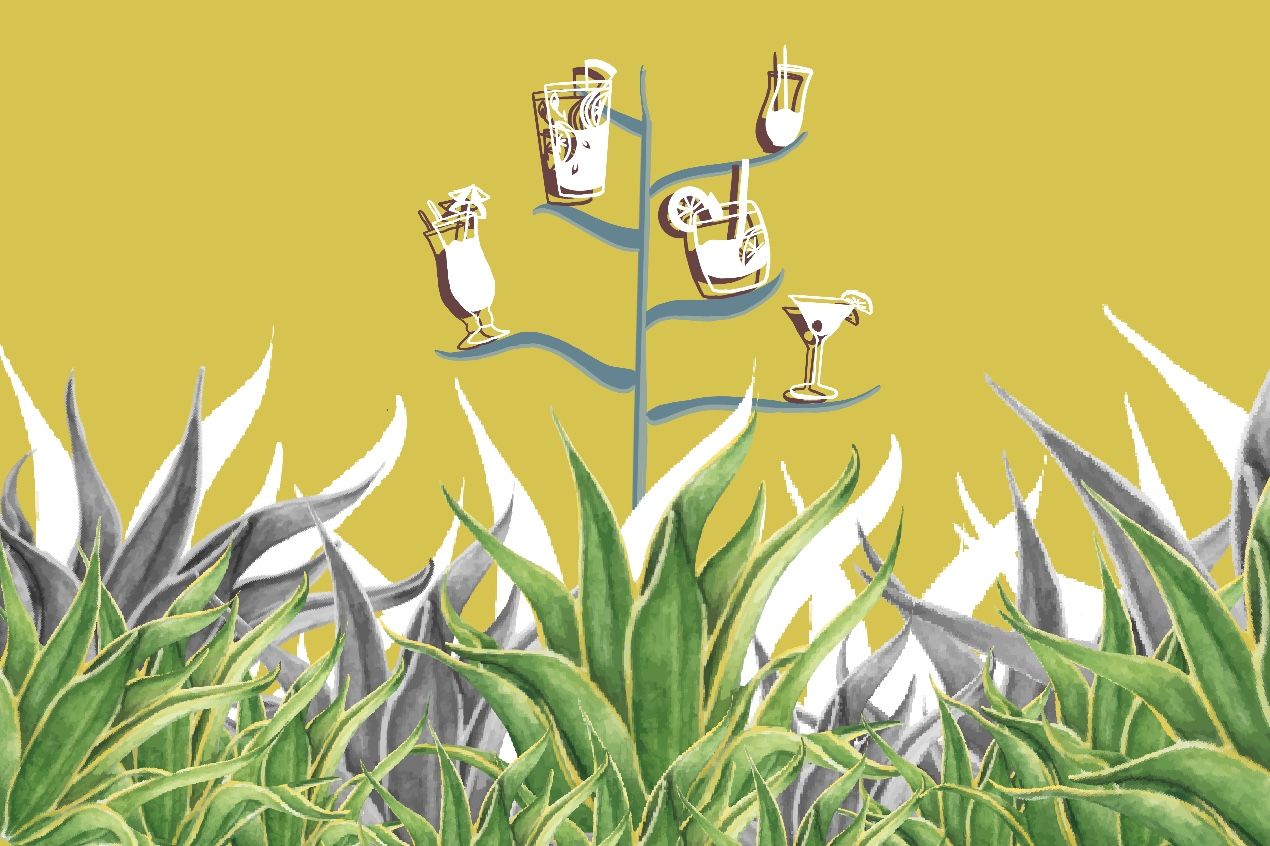 Mezcal is seeing unprecedented popularity at the moment; it's being listed in the most exclusive bars worldwide, and for a good reason. The agave spirit is as noble as spirits get, and each bottle has a deep-rooted history in Mexico's culture.
Unlike Tequila, which is exclusively made with blue agave, producers throughout Mexico can produce Mezcal with a wide variety of spiny agaves, some of them only grown in the wild! Just like wine tastes different depending on the grape used to make it, each bottle of Mezcal has a unique personality depending on the cactus used, making each bottle individual in its right.
It comes without saying Mezcal's quality is a given, the spirit is protected by law to ensure it's always up to the highest standards. It's quite rare, too, so expect to pay a premium for the most exclusive labels.
The only question is, how to mix Mezcal cocktails? Here are seven fantastic ideas to inspire you, from old-fashioned dry drinks to tropical concoctions. Choose your favorite and join the Mezcal craze!
1. Tamarind Mezcal Margarita
Starting with a tropical drink with an irresistible sweetness balanced by the most enticing acidity, here's the Tamarind Mezcal Margarita.
The secret is the tamarind concentrate, which you can find in any Mexican specialty store. It is used to make sweet Aguas Frescas, or Mexican soft drinks, that go great with the country's cuisine.
We're also using the silver medalist at the USA Spirits Ratings, Dos Hombres Espadin Mezcal for its charming smokiness. Espadin is the most common agave variety and it's known for its mild flavor.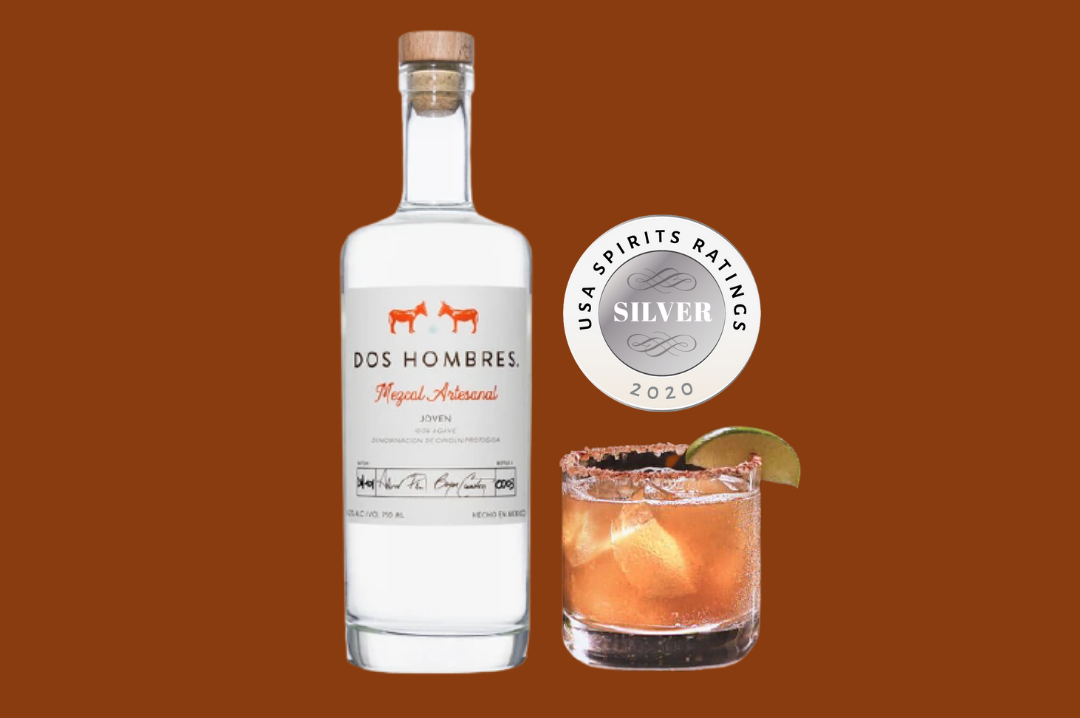 How to:
In a blender, add 1.5 ounces of Mezcal, 1 ounce of tamarind concentrate, 0.5 ounces of lime juice, and a cup of ice. Blend until smooth and serve in a cocktail glass with a chili pepper crust.
2. Mezcal Old-Fashioned
This short cocktail takes inspiration from the classic drink, which also leads the cocktail's popularity list every year — the Old Fashioned.
Mezcal's smokiness gives this robust drink a contemplative personality and it's best enjoyed sipped with a cigar in hand. Yes, Mezcal is a sipping spirit, so if you want to bottoms-up a shot, go with Tequila!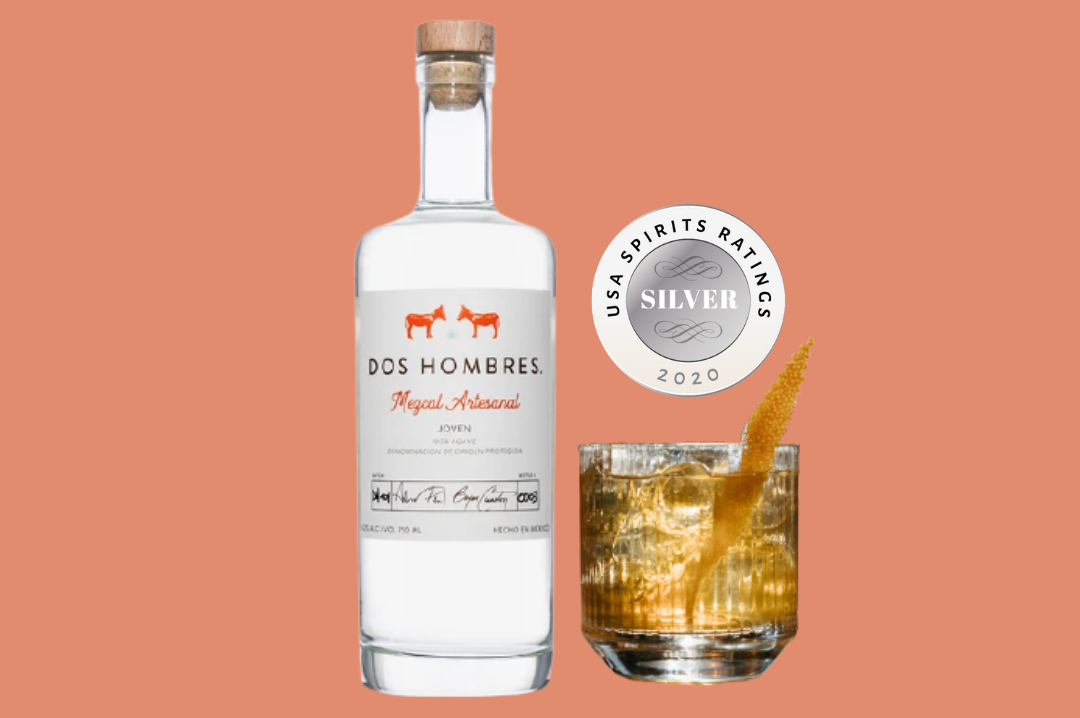 How to:
In a thick-bottomed low glass, place a sugar cube, pour in a few dashes of Angostura bitters, and muddle. Add two large ice cubes and top with 2 ounces of Dos Hombres Espadin Mezcal. Gently stir and garnish with an orange peel.
3. Mezcal White Russian
Creamy drinks are trending, and it's easy to see why. What's not to love about a palate-coating creamy and boozy drink? We're using Tejano Import's Mezcal Veras for this one, a bronze medalist at the 2020 Bartender Spirit Awards and the American Somrus Coffee Cream Liqueur.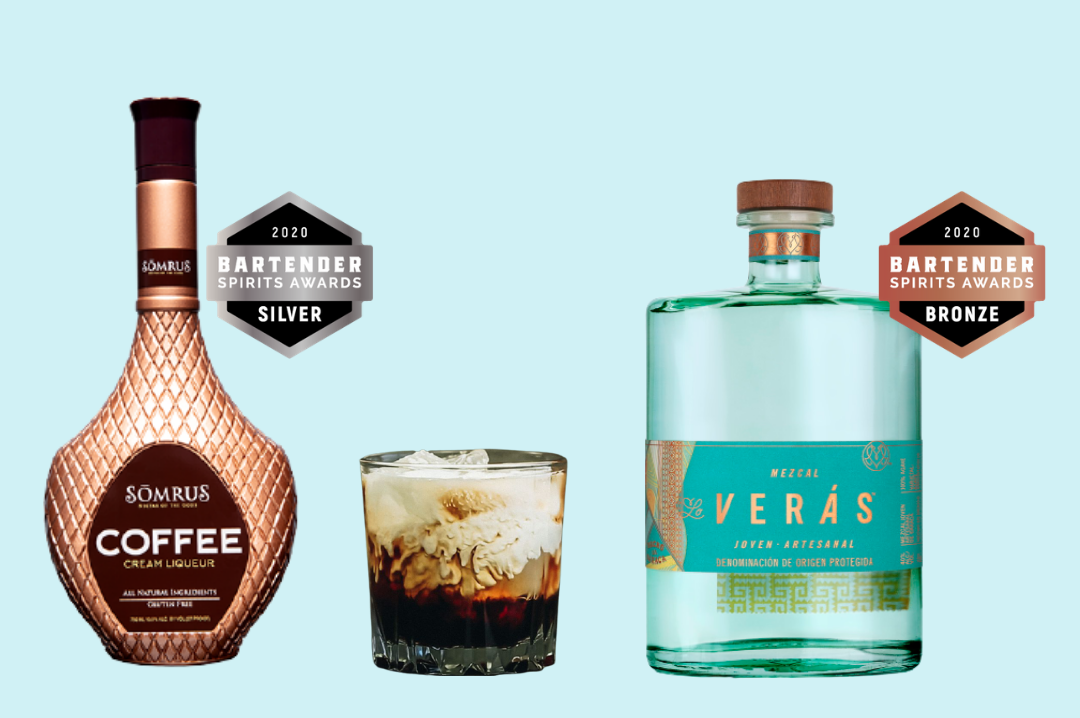 How to:
In a low-ball glass with two large ice cubes, pour 1 ounce of half & half, 1.5 ounces of Mezcal, and 1 ounce of coffee cream liqueur. Stir and garnish with grated chocolate.
4. Mezcal Manhattan
Another classic cocktail comes to life with the Mezcal's vibrant agave flavors for a drink that's as pretty as it is tasty. Did you know the authentic Manhattan Cocktail was created in the early 1880s?
We're using Dos Hombres Mezcal and gold medalist at the 2020 Bartender Spirit Awards, Rockwell Sweet Vermouth, for this three-ingredient delight.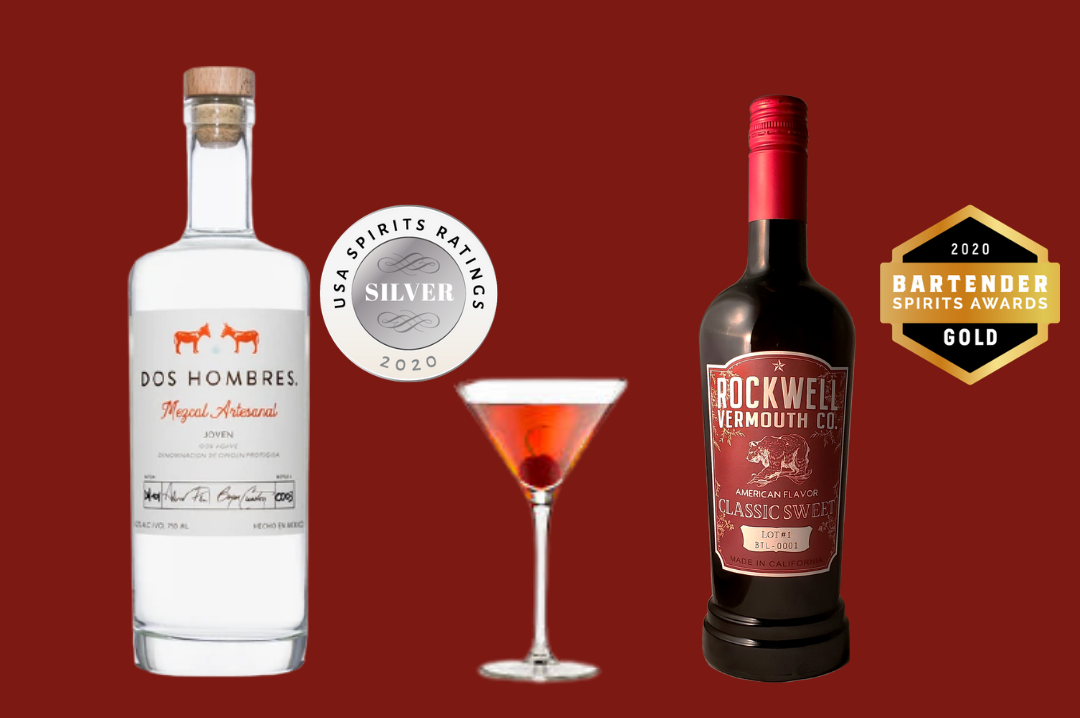 How to:
In a mixing glass filled with ice, pour 2 ounces of Mezcal, 1 ounce of sweet vermouth, and a dash of bitters. Stir for thirty seconds and strain into a cocktail glass. Garnish with a cherry.
5. Mezcal Mule
One of the most popular vodka-based drinks has just gotten more interesting by swapping the Russian clear spirit for a smoky and spicy Mezcal. We're using Convite 'Esencial' Mezcal and a craft ginger beer to elevate this summery drink to new heights.
The original Moscow Mule Cocktail was invented in 1941, in Los Angeles British pub Cock 'n' Bull, and was served in authentic Russian copper mugs. The recipe called for a shot of a then-unknown vodka brand — Smirnoff!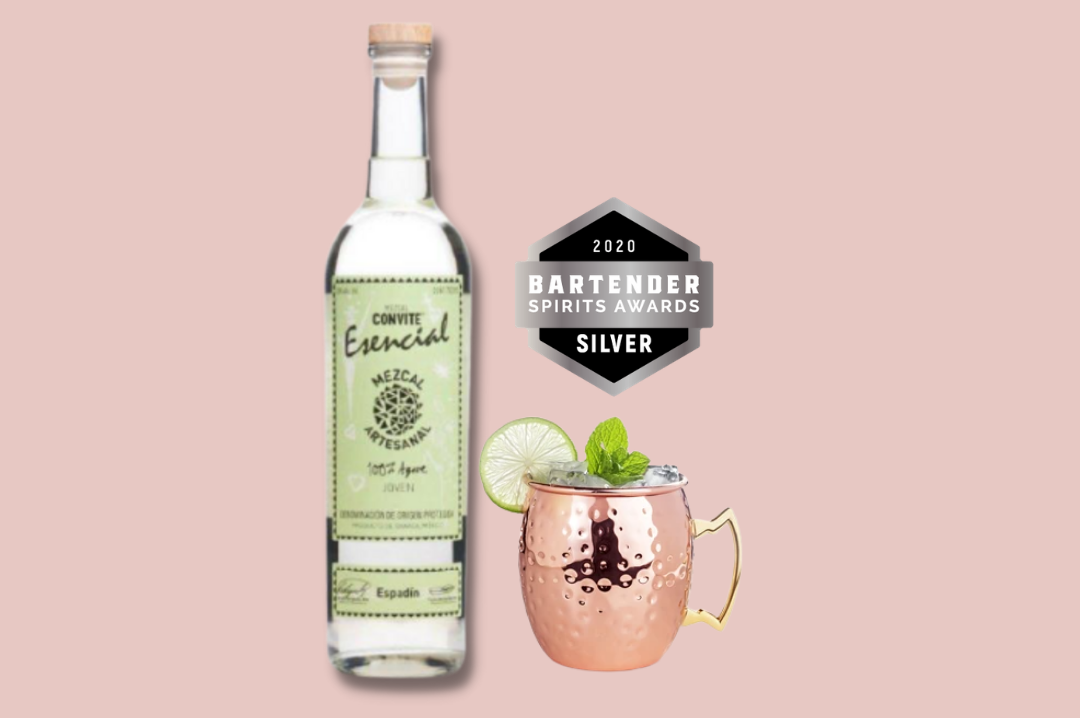 How to:
In a copper mug filled with ice, add 1.5 ounces of Convite Mezcal, 1 ounce of lime juice, and top with ginger beer. Stir gently and garnish with a lime wedge.
6. Mezcal Sour
This three-ingredient tropical cocktail lets Mezcal shine with agave syrup and lime juice as supporting actors.
Sour cocktails are in perfect balance between a fiery spirit, a sweetener, and an acidic ingredient, in this case, lime juice — this is the 'holy trinity' of classic tropical cocktails.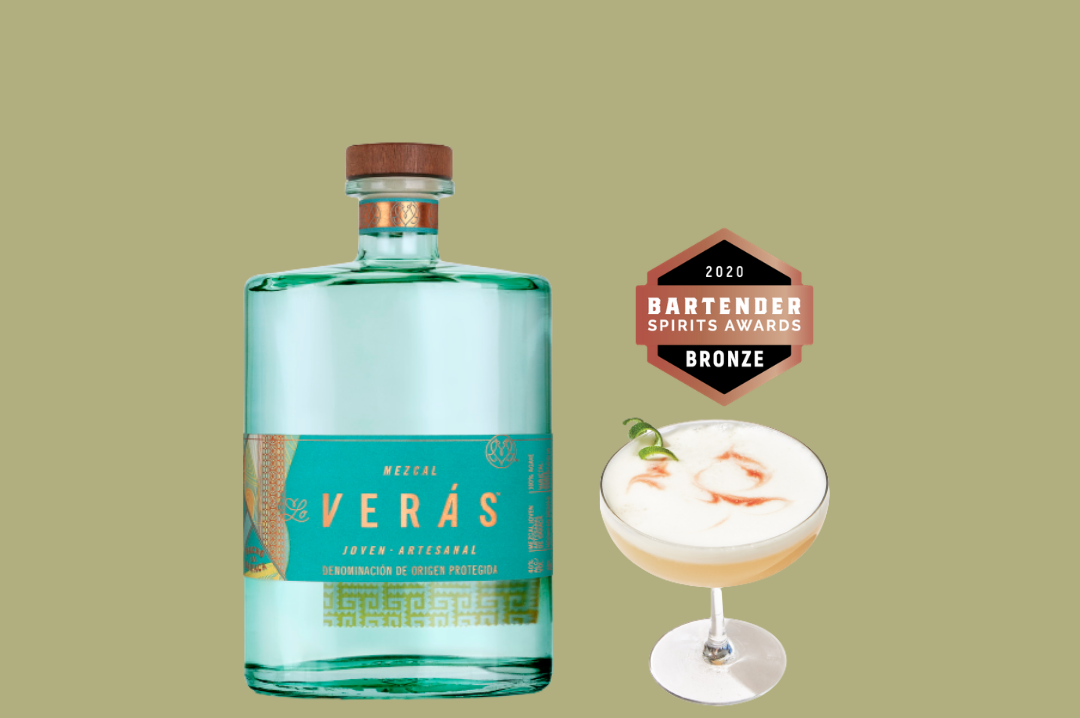 How to:
Fill a cocktail shaker with ice. Add 1.5 ounces of Mezcal Veras, 1 ounce of lime juice, 0.5 ounces of agave syrup, and 0.5 ounces of Bartender Spirit Awards silver medalist Zeroproof Orange Sec liqueur. Shake for fifteen seconds and strain into a cocktail glass. Garnish with a curly lime peel.
7. Mezcal Paloma
A fizzy drink is all you need to quench your thirst and stay fresh, even on the warmest summer days. You'll need a smoky Mezcal like the Dos Hombres Espadin, a Mexican grapefruit soda, and lime juice.
Squirt was the first grapefruit soda in history; it was created in the US in 1941. It immediately became a popular cocktail mixer because it's not as sweet as most soft drinks. In Mexico, it is always paired with Tequila, but not today.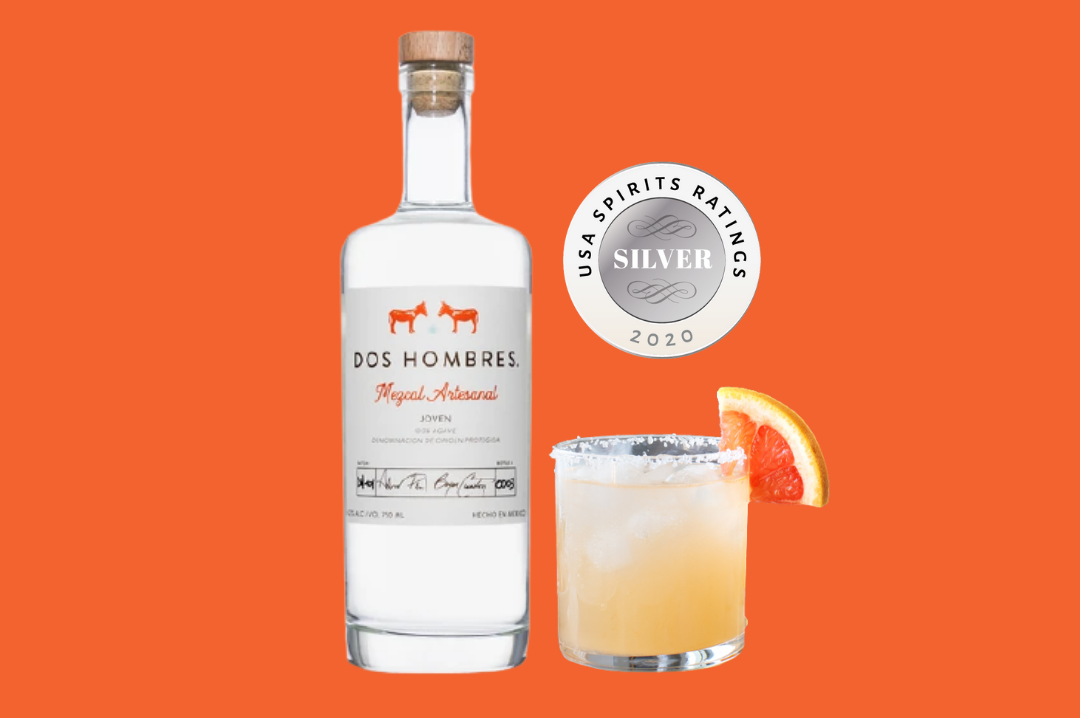 How to:
Dip a highball glass in lime juice and then in salt for a crusted rim. Fill the glass with ice, pour in 2 ounces of Mezcal, 0.5 ounces of lime juice, and top with grapefruit soda. Garnish with a lime wheel and enjoy!
Mezcal is Here To Stay!
Mezcal is here to stay. It is a small-batch production spirit, artisanally made by passionate people and crafted with a fantastic 'sense of place'. The spirit is every bartender's darling.
If you like Tequila, you'll love Mezcal, it's smokier and more aromatic! And if you love mixing cocktails, then the trendy agave spirit will become your new go-to secret ingredient.
Header image: Photo by Helena Lopes from Pexels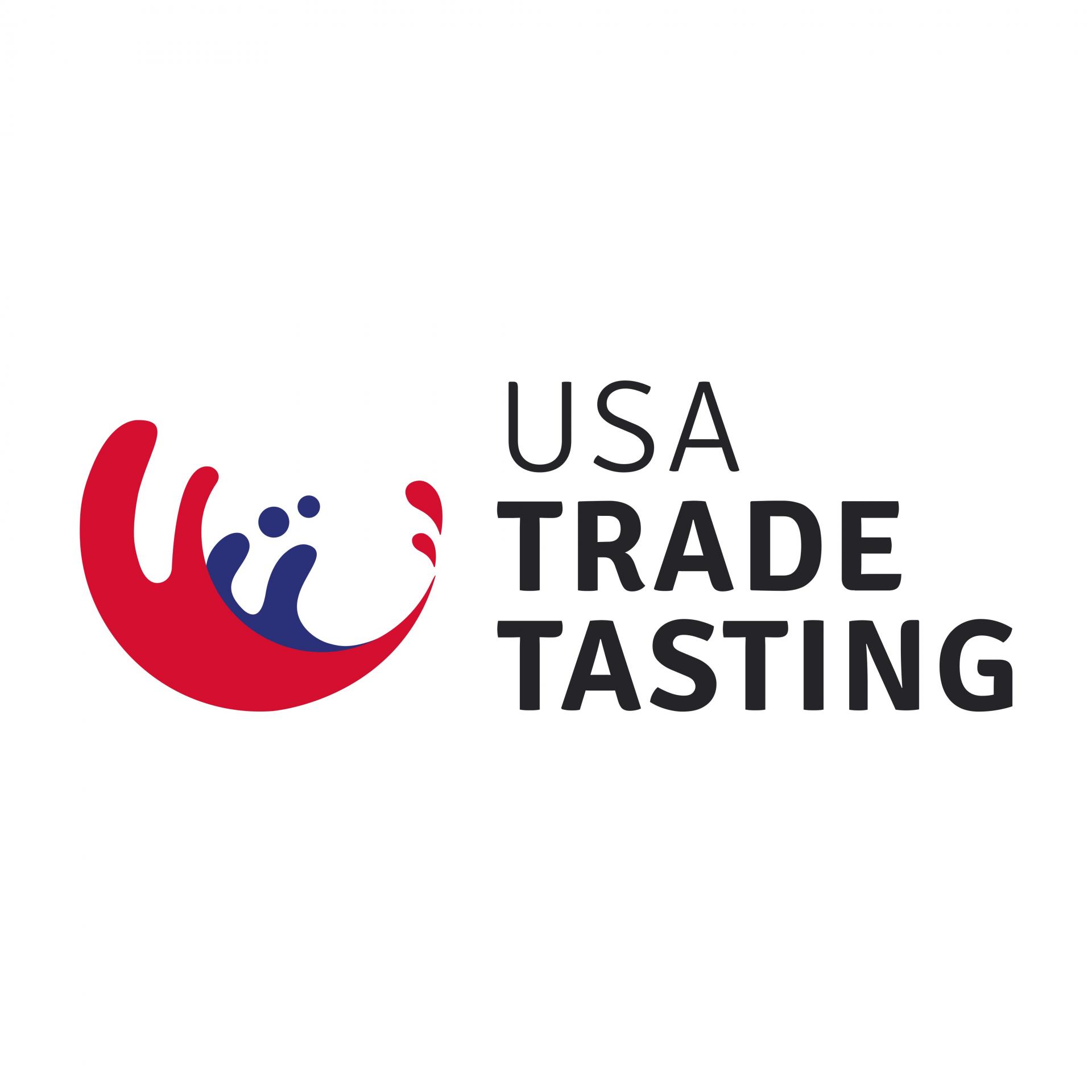 Morgan MFG, 401 N Morgan St Suite #204A, Chicago IL 60642
Register Now
South San Francisco Conference Center, 255 South Airport Boulevard, South San Francisco, CA 94080, United States.
Register Now
South San Francisco Conference Center, 255 South Airport Boulevard, South San Francisco, CA 94080, United States
Register Now