Start off fall with these delicious cocktails
Ditch the frozen margaritas and kick off fall with these cocktails.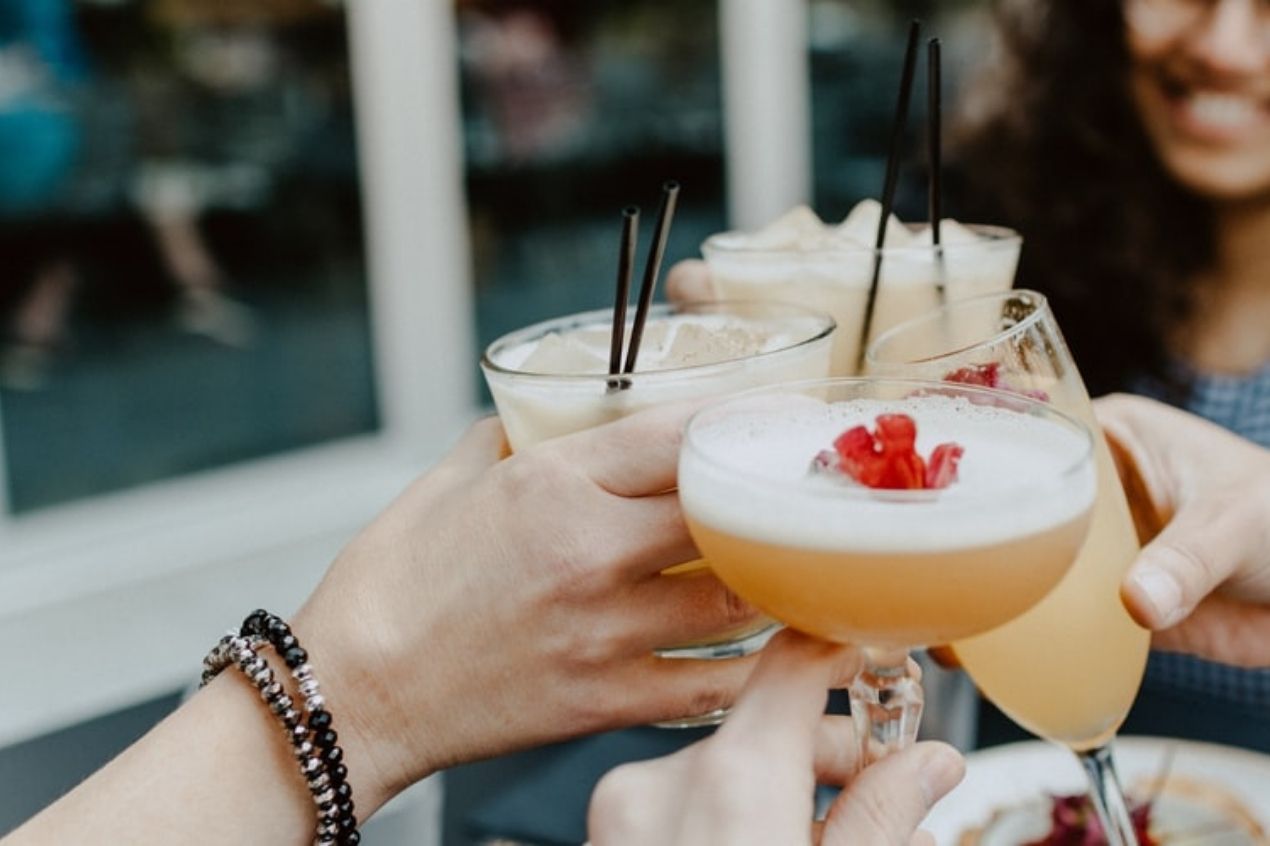 As summer comes to an end and fall takes over, we're gearing up for everything spooky and pumpkin-based. From hot toddy, spiked hot chocolate to buttered rum cocktails, here's what to drink when the temperature drops.
Pumpkin Spice White Russian Cocktail
Recipe by The Cookie Rookie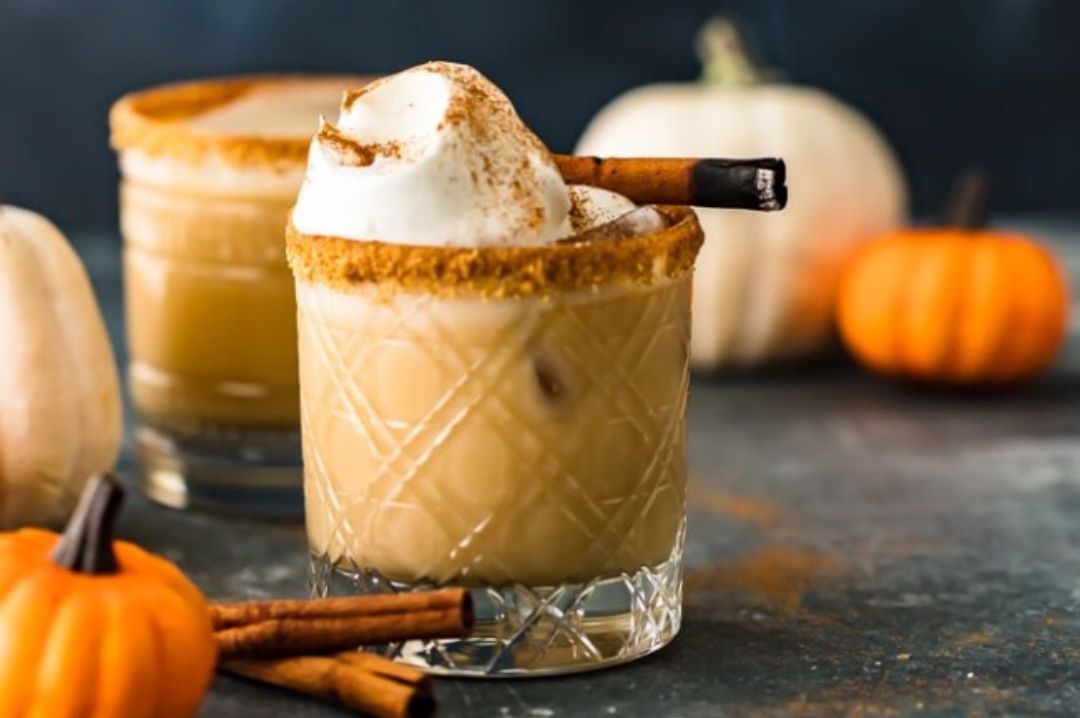 The Pumpkin Spice White Russian Cocktail is exactly what you need to be sipping on this season. This festive fall cocktail brings the perfect pumpkin flavor to a classic White Russian with the addition of pumpkin spice creamer.
Ingredients -
3 oz. vodka (Try Hangar 1 Buddha's Hand Citron, Vodka of the year - USA Spirits Ratings)
3 oz. pumpkin spice creamer
1.5 oz. Kahlua
Whipped Cream and pumpkin pie spice for garnish
For the Rim -
1 teaspoon pumpkin pie spice
1 teaspoon sugar or sparkling sugar
3 tablespoons crushed graham crackers
Mix the ingredients for the rim together on a shallow plate. Dip the edge of two glasses in water and then dip into the graham mixture. Press to coat. Set the two glasses aside. Pour vodka, creamer, and Kahlua into a large cocktail shaker filled with ice. Shake lightly until combined and cold. Pour into glasses and top with whipped cream and pumpkin pie spice. Enjoy!
The Seaside Toddy
Recipe by Wine Enthusiast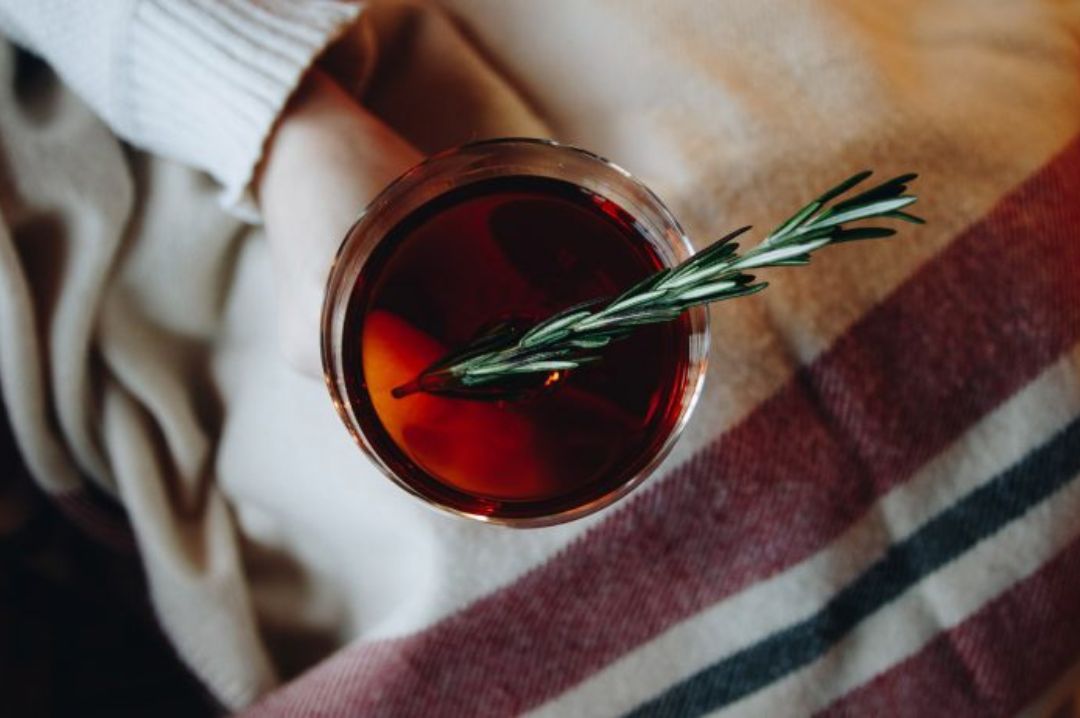 If you like your whiskey in a cocktail, then the Seaside Toddy is a must-try for you. A classic fall cocktail made with whiskey, Genièvre syrup, cranberry juice, and hot water.
Ingredients -
In a heat-safe mug, combine Scotch, Genièvre syrup, and cranberry juice, and stir to incorporate. Top with hot water, and garnish with a rosemary sprig and lemon zest. Enjoy!
**Genièvre Syrup -
½ cup hot water
½ cup honey
2 Earl Grey tea bags
Mix together the hot water and honey. Add the tea bags and allow them to steep for 5 minutes before removing them.
Spiked Hot Chocolate
Recipe by Sip Dark
This spiked hot chocolate recipe has all the delicious chocolatey goodness of your youth, but with all the booze-y goodness to please the adult in you.
Ingredients -
2 cups of milk
½ cup dark chocolate
½ cup milk chocolate
Cinnamon powder
3 oz whiskey (Try Redwood Empire - Pipe Dream, gold medal winner at USA Spirits Ratings)
A garnish of your choice
Place the milk in a saucepan and heat at a low temperature, stirring frequently. When the milk begins to bubble and steam, reduce the heat and add the chocolate and a large dash of cinnamon. Stir until all the chocolate has melted and the mixture is creamy. Add the whiskey. Enjoy!
The Haitian Divorce
Recipe by Forbes
This drink is awesome in general: every ingredient contains alcohol so it's perfect for the winter season.
Ingredients -
3 dashes of Angostura bitters
0.75 oz. mezcal (Try Máximo Santana Mezcal Tobalá, silver medal winner at USA Spirits Ratings)
0.5 oz. Pedro Ximénez Sherry
1.5 oz. rum (Try Puerto Angel Anejo, Rum of the Year at USA Spirits Ratings)
Lemon twist for garnish

Mix all the ingredients in an old-fashioned glass. Stir well until all the ingredients are mixed well. Add some ice (if you wish) and garnish with a lemon twist. Cheers!
Winter Tequila Cocktail
Recipe by Little Figgy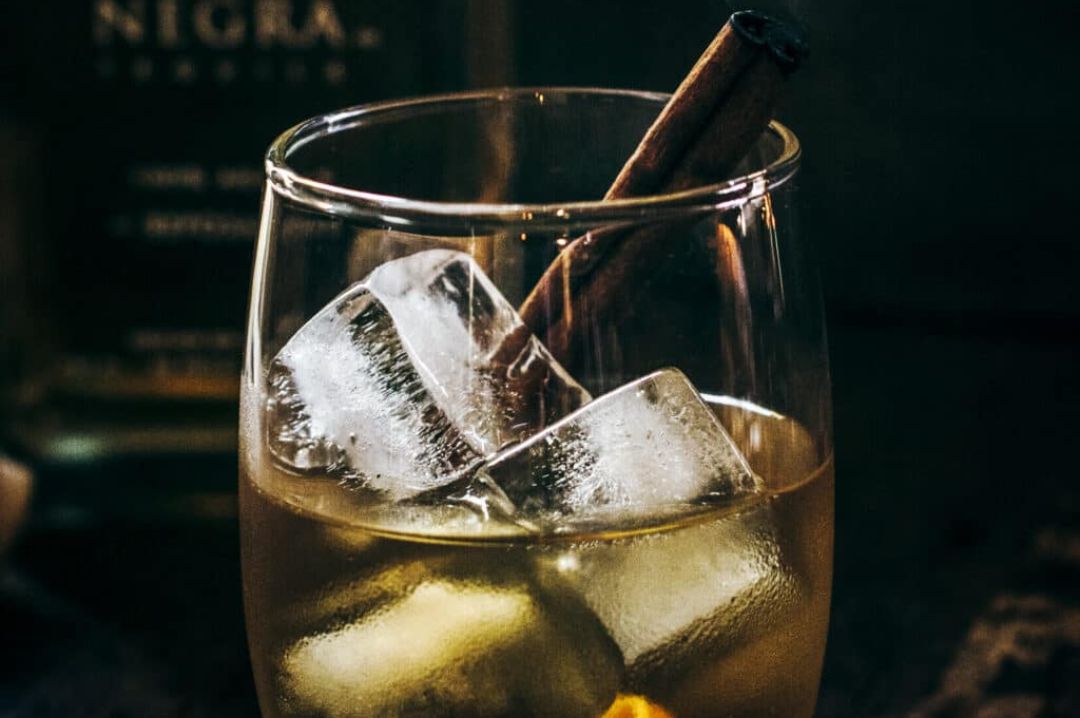 This cocktail is meant to be sophisticated. It's made with tequila, bourbon, a hit of a warming winter mulled simple syrup, and elevated with the zest of orange.
Ingredients -
1/2 oz. bourbon (Try Penelope Bourbon Barrel Strength, a gold medal winner at USA Spirits Ratings)
2 oz. tequila (Try Teremana Tequila Reposado, Tequila of the Year in USA Spirits ratings)
1 - 2 oz. simple syrup
1/2 oz. fresh orange juice
2 dashes of orange bitters
8 - 10 dashes Angostura aromatic bitters
Orange zest, to garnish
Cinnamon stick, to garnish

Add the bourbon, tequila, winter simple syrup, orange juice, and bitters to a mixing glass. Add ice and stir to chill. In a double old-fashioned glass, add ice, and strain the drink into the glass. Add a twist of orange zest. Using a lighter, ignite one end of a long cinnamon stick, then place in a glass with the ignited end up, and extinguish to create a bit of drama. Serve and enjoy!
Hot Buttered Rum
Recipe by Delish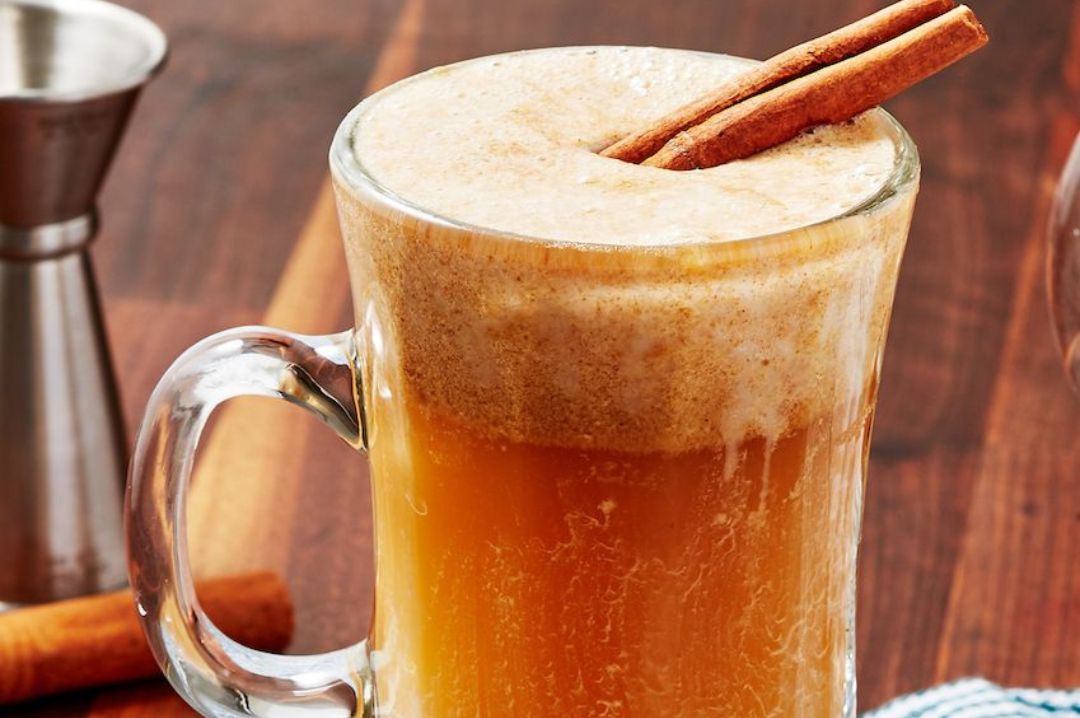 As it gets colder, rum is the only thing that'll do. This cocktail is made from rum, apple cider, and buttered rum batter.
Ingredients -
2 oz. apple cider
1 oz. rum (Try Emperor Heritage Rum, gold medal at USA Spirits Ratings
2 tablespoons of buttered rum batter**
Cinnamon
Place about 2 tablespoons of buttered rum batter into each mug. Fill about 1/3 of the way up with rum, then top with hot apple cider. Garnish with a cinnamon stick and powder. Stir before serving. Enjoy!
**Buttered rum batter
Ingredients -
4 tbsp. butter softened
3 tbsp. packed brown sugar
1/2 c. vanilla ice cream, softened
1/2 tsp. ground cinnamon
In a mixing bowl, beat butter and brown sugar until light and fluffy. Beat in ice cream and cinnamon, then spoon into a mason jar or resealable container. Store in the freezer until mostly hardened, about 2 hours or until ready to serve.
Turkish Coffee Sour
Recipe by BBC Good Food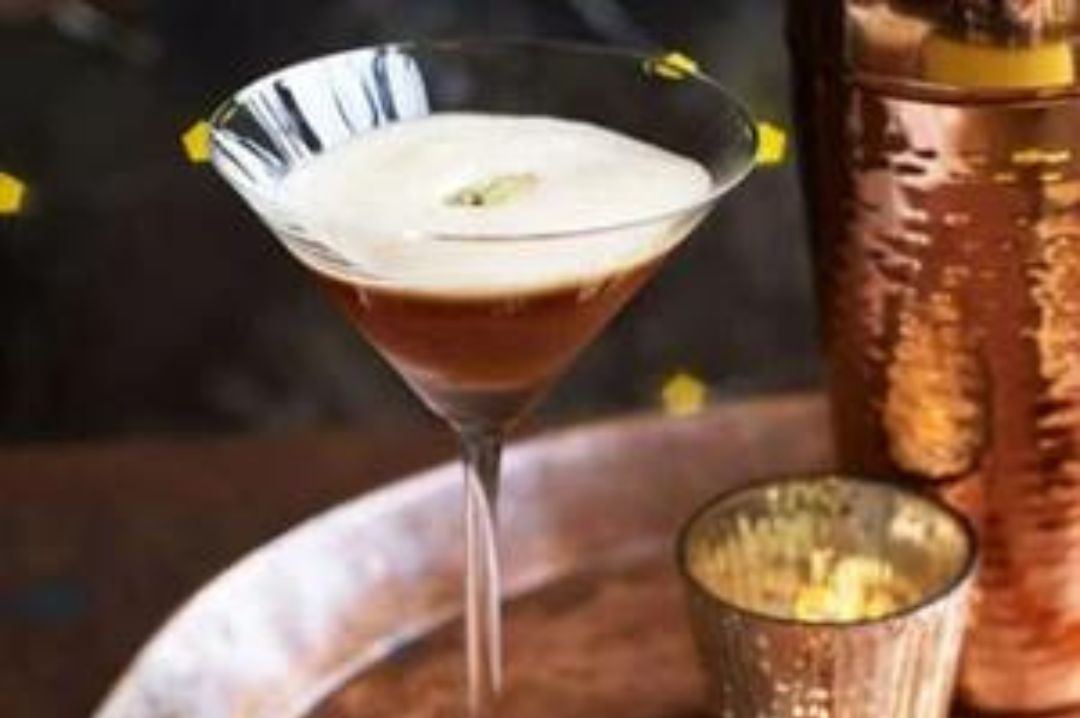 If you love coffee and cocktails, try the Turkish Coffee festive sour. The cocktail includes seasonal favorites like warming cinnamon, aromatic cloves, rum, and coffee of course.

Ingredients -
2 tbsp coffee grounds
5 cardamom pods, bruised (plus 2 to garnish)
A strip of lemon peel
2 cloves
1 cinnamon stick
20g egg whites
2.5 oz. rum
0.8 oz. lemon juice
Angostura bitters (optional)
Put the coffee grounds in a pan with 250ml water. Add the cardamom pods, lemon peel, cloves, and cinnamon stick. Bring to a boil, then strain through a sieve lined with 2 pieces of kitchen paper. Leave to cool. Pour 50ml of the coffee mixture into a cocktail shaker filled with ice then add the egg white, rum, and lemon juice. Shake hard for 1-2 mins then double strain into 2 coupe or martini glasses. Decorate with another cardamom pod and a few drops of Angostura bitters if you like.