Christmas gifts for agave-heads: Teremana, barware, and more
Award-winning Teremana tequila, barware, recipe books, and more for the agave lover in your life.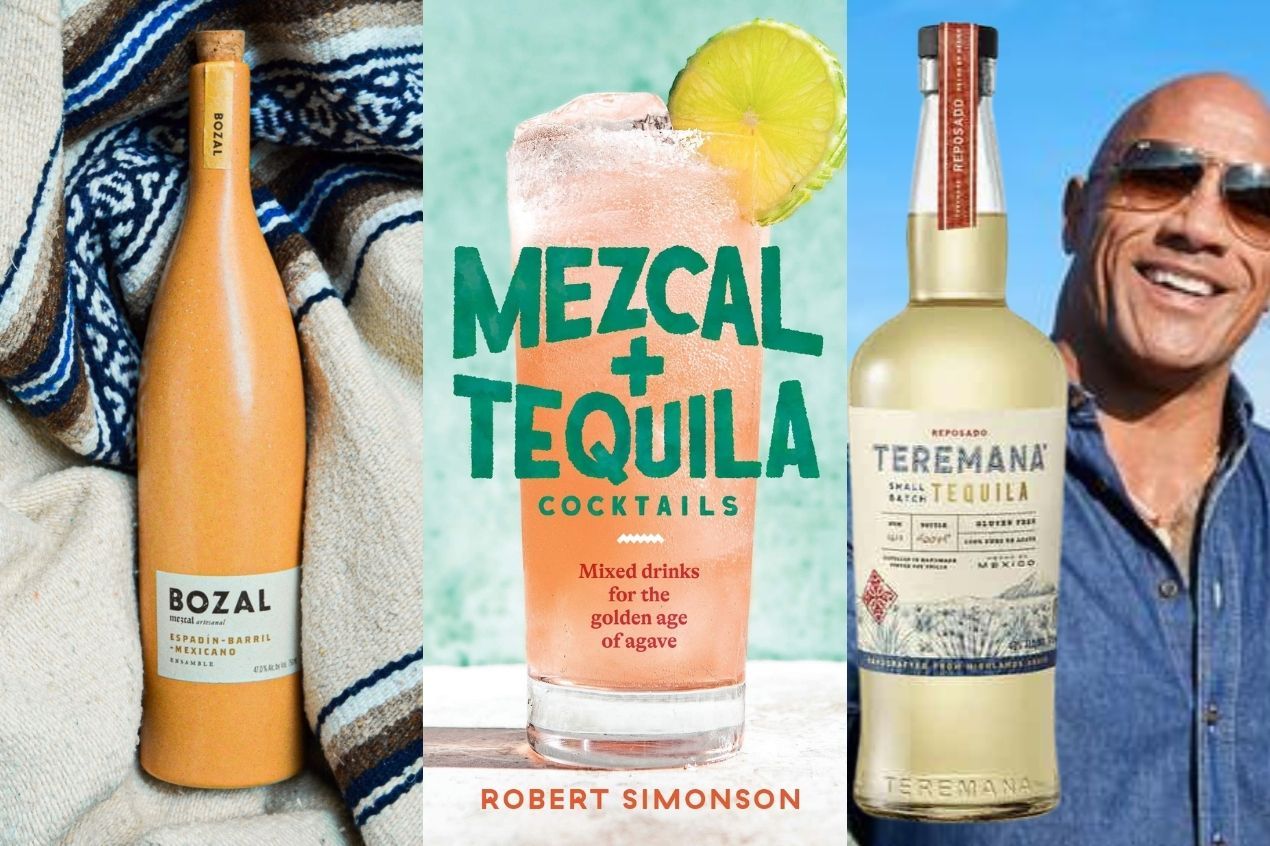 As agave spirits gain popularity, we all probably know someone who is crazy about everything agave. While Christmas shopping can be stressful, if you're shopping for a tequila or mezcal lover, then your life just got easier.
From award-winning tequila and mezcal to some great cocktail recipe books, we've rounded up some of the best tequila and mezcal gifts that your agave-obsessed friend is going to love.
Teremana Tequila Reposado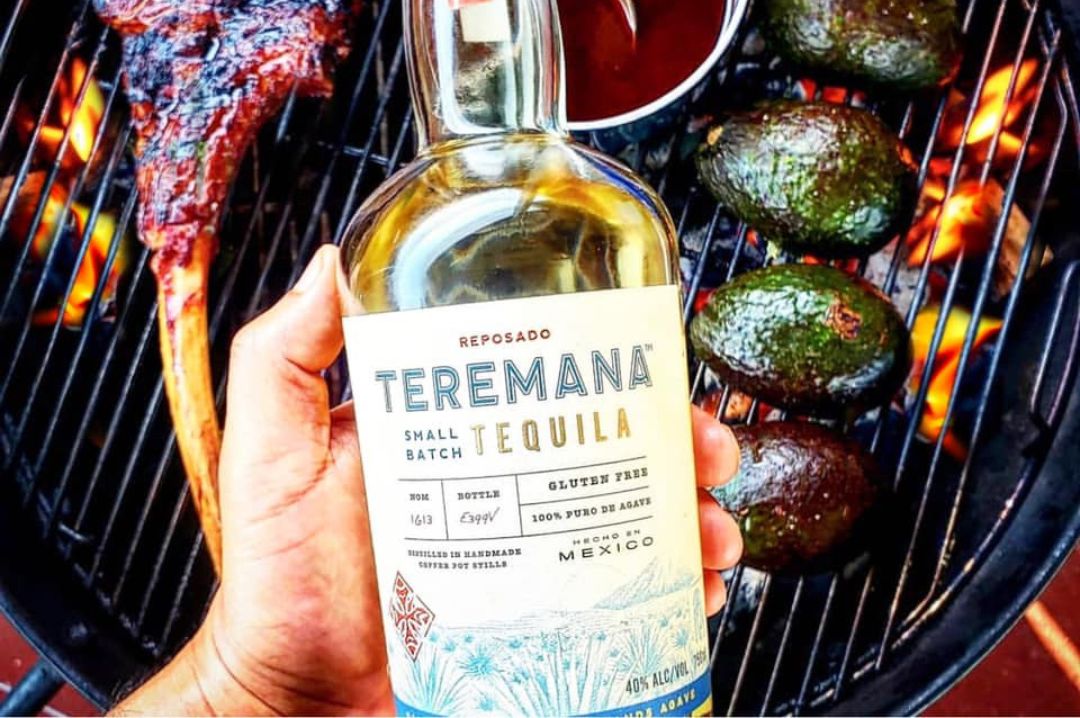 Teremana Tequila Reposado, source: Facebook
The Rock's Teremana Tequila is still making noise across all tequila lovers. The 2021 USA Spirits Ratings awarded Teremana Reposado with the title of Tequila of the Year, where judges fell in love with Johnson's spirit as much as we did. The Teremana Reposado has a great nose with notes of oak, and vanilla. On the palate, it has very balanced flavors with crisp citrus notes and has a smooth, rich finish. With a sleek and stylish bottle, this can be the perfect gift for a person who is into tequila and a fan of The Rock (which we all are).
Average price - $36
Mezcal Máximo Santana Mezcal Tobalá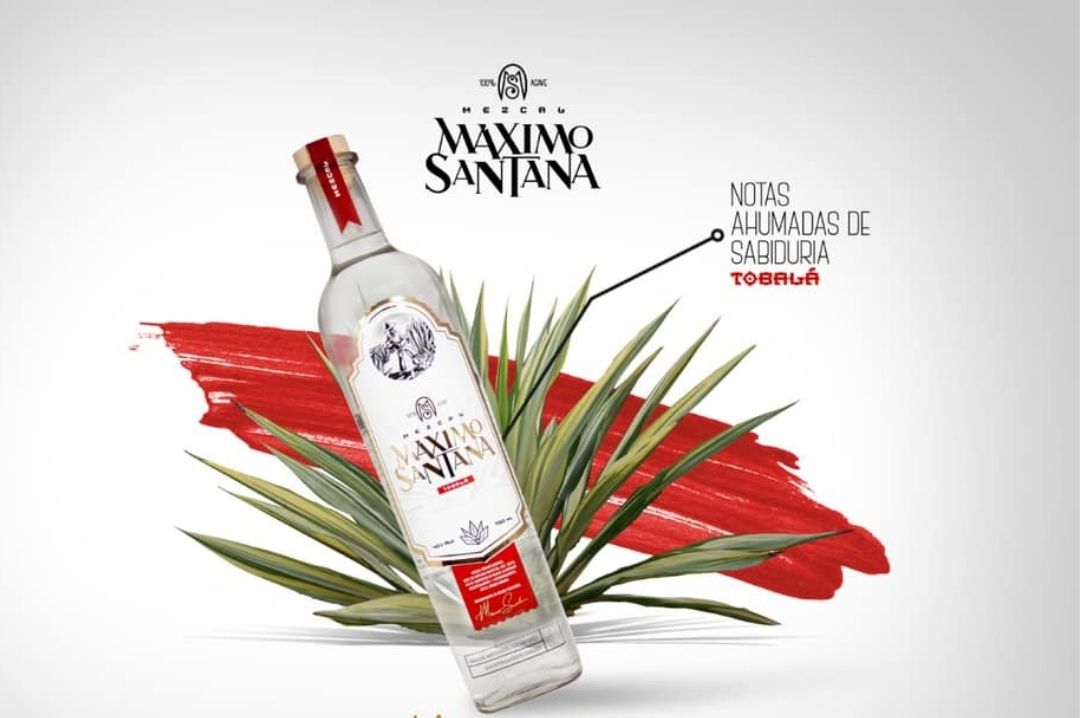 Mezcal Máximo Santana Tobalá, source: Facebook
Along with tequila, mezcal has also picked up quite a fan following, whether sipped neat or in cocktails. An award-winning expression that took home a silver medal at the 2021 USA Spirits Ratings, Máximo Santana's Tobalá Mezcal is a great present for both mezcal connoisseurs and those who are just getting into the world of agave spirits. Tobalá, the name actually originates from Zapotec, it occurs in a land of rock and clay. Its attractiveness is enhanced by its rose shape. It thrives in the shade of pines and oaks, which helps it to endure dryness. The bottle has smoky, light, and subtle flavors unique to its kind, where you can actually get a taste of the terroir. Tobalá has citrus and salsa flavors on the nose with poblano chilis and cucumber aromas.
Average price - $50
Tequila Decanter Set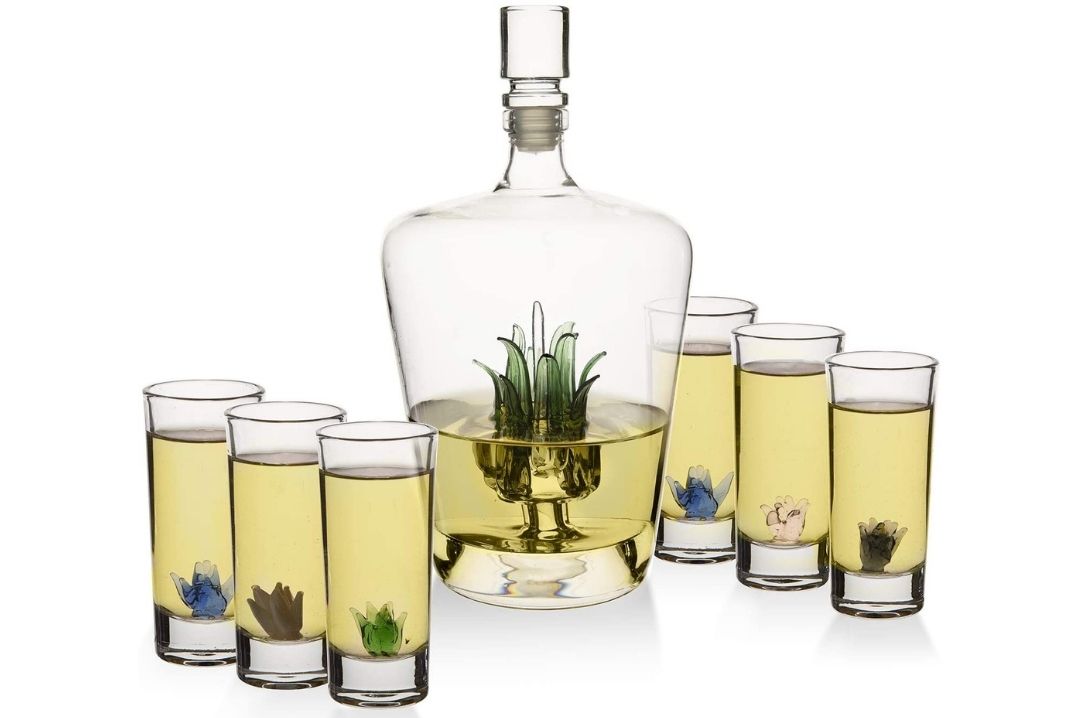 Tequila Decanter Set, source: Amazon
Did you know that even tequila can benefit from decanting? Your tequila-obsessed friend/family member probably might, and this set is the perfect way to enhance their tequila experience. This set includes one 750 ml decanter and six 3oz shot glasses. Both the decanter and shot glasses are handcrafted. The decanter and shot glasses have artfully detailed agave shapes in them, which will make anyone admire the set. The handcrafted agave glass plant in the decanter displays the tequila plant and the shot glasses display colorful agave glass plants. A perfect gift for an agave fan and pouring different styles of tequila and mezcal.
Average price - $64.95
Mezcal Glasses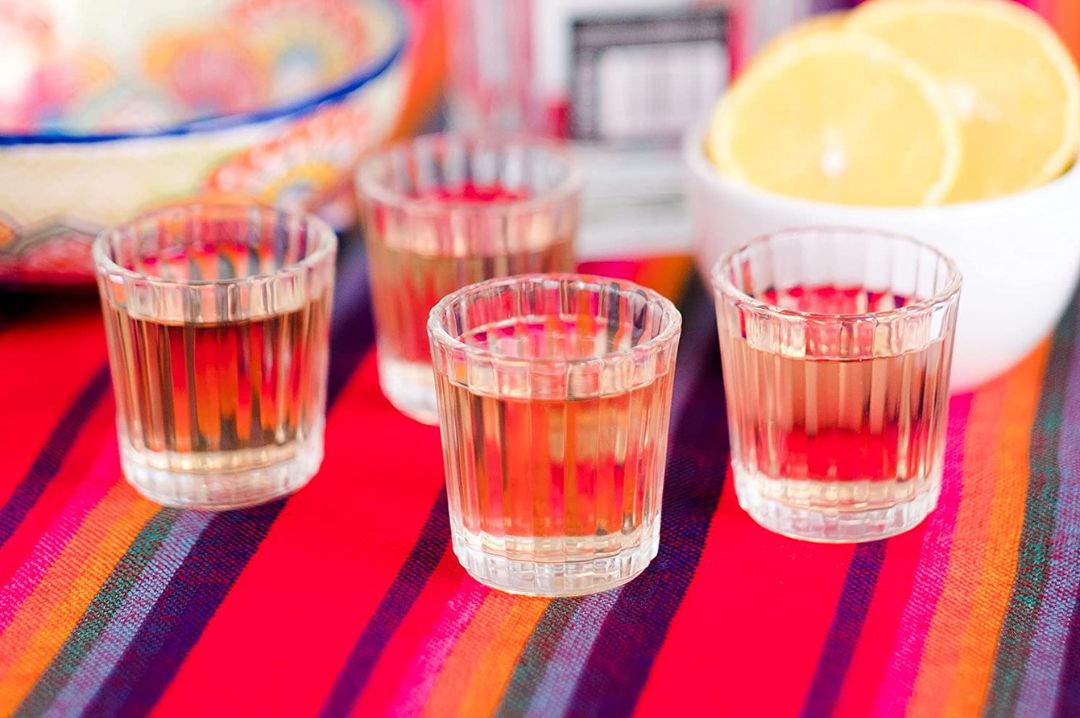 Traditional mezcal glasses, source: Amazon
As the popularity of mezcal is increasing, people have started to savor it in traditional shot glasses. Gift this set of traditional mezcal glasses to a mezcal lover in your life and we are sure they are going to love them.
This set includes four 2.75oz Mexican shot glasses and a unique cross shape at the base of each glass. Every mezcal and tequila enthusiast will admire these shot glasses as their unique shape helps unleash the liquor's aromas. Unlike any random bar glasses you might pick off the internet, these are made from high-quality glass that is meant to last for years.
Average price - $24.99
Tequila Hot Sauce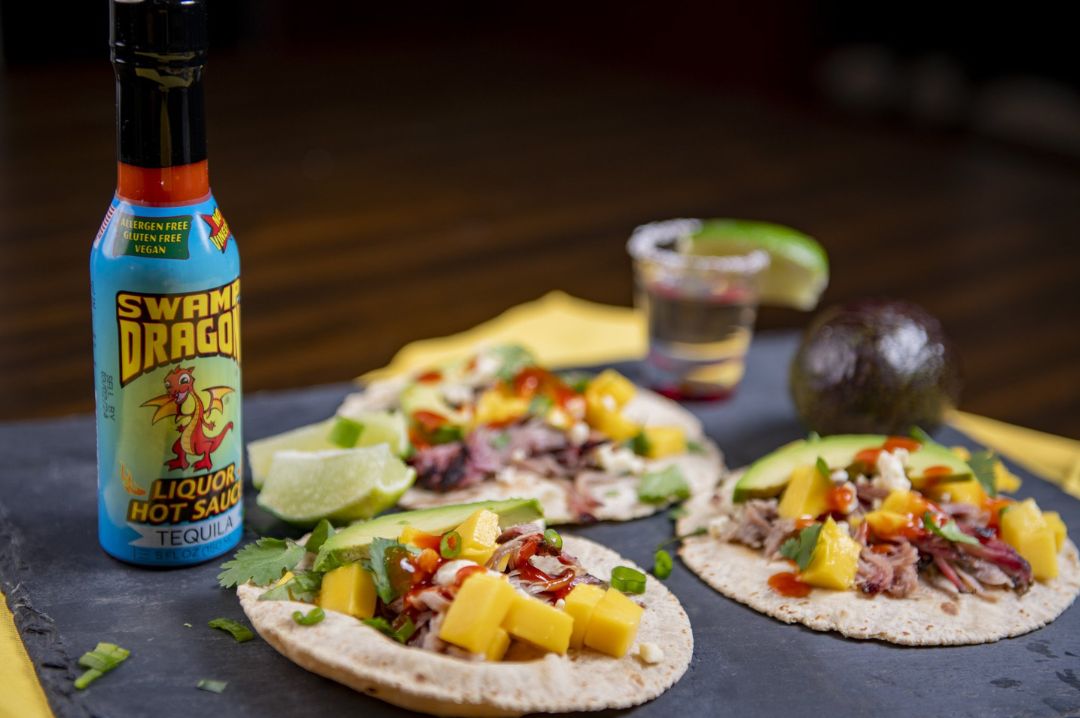 Swamp Dragon's Tequila Hot Sauce, source: website
We all know someone out there who is a sucker for anything spicy, and adding tequila to it just makes everything better. Swamp Dragon produces liquor hot sauce, which indicates that instead of using vinegar as a base preservative, they use spirits such as bourbon, rum, vodka, or tequila to make their hot sauce. Their Tequila Hot Sauce is made from real tequila and adds depth and complexity to a dish that will throw a fiesta in your mouth.
This single bottle of tequila hot sauce consists of 5 Fl oz (150 ml) and is enough for 30 servings (5 ml per serving). Add a touch to any kind of margarita, fried or grilled fish tacos, fajitas, nachos, or any other dish to enhance its flavors.
Average price - $5.99
Cocktail Recipe Book: Mezcal and Tequila Cocktails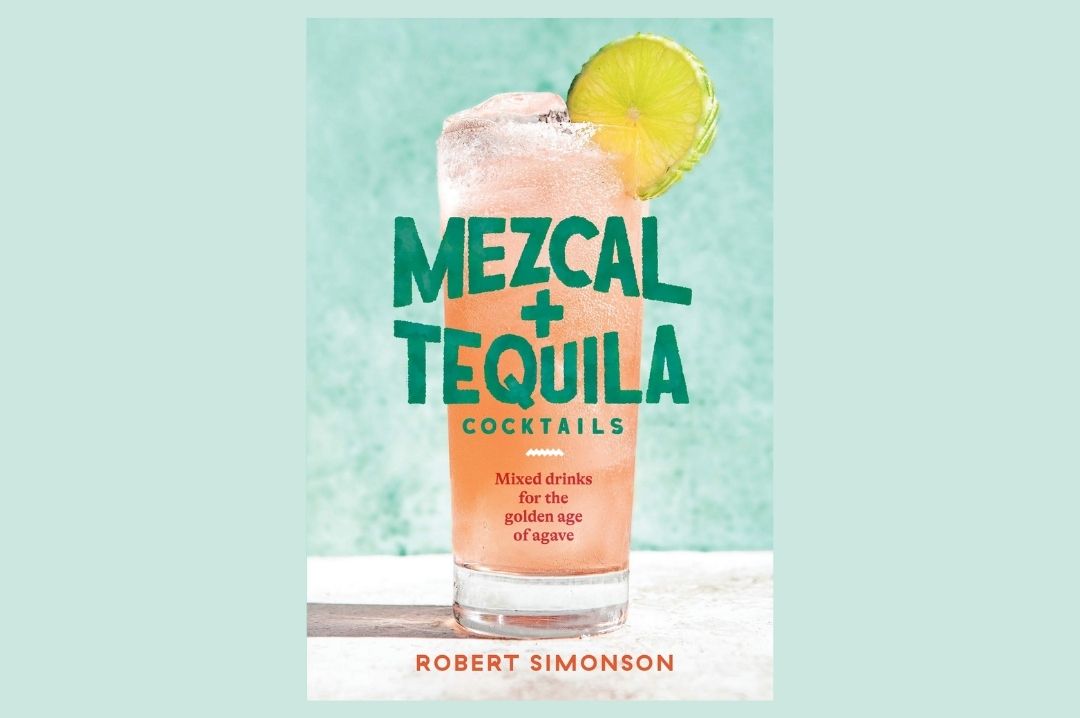 Mezcal and Tequila Cocktails - book by Robert Simonson, source: Website
This compilation of 60+ agave cocktail recipes from New York Times spirits writer Robert Simonson will quench your thirst for tequila and mezcal. The book is the perfect present for both tequila and mezcal lovers seeking new ways to enjoy the spirits.
Here in this book, you will explore how to use tequila and mezcal in unique ways that highlight the strong flavors of these popular spirits. From old classics such as Mezcal Mule, Old-fashioned to new favorites like Naked and Famous or Smoky and Ice, this book has all the recipes which an agave spirit lover will appreciate.
Average price - $15.99
Riedel Ouverture Tequila Glasses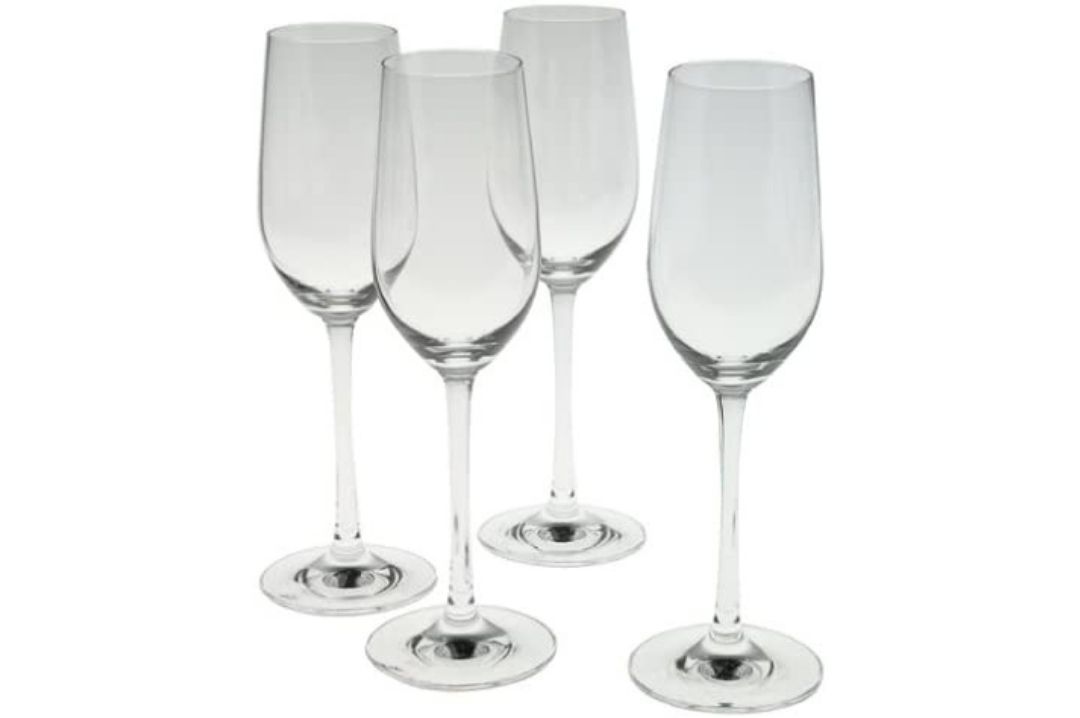 Riedel Ouverture Tequila Glasses, source: Amazon
Traditionally, most agave spirits are drunk out of copitas. Copitas are slim stemmed glasses that narrow slightly towards the top. When it comes to barware, we love Riedel, and this set of Ouverture Tequila glasses will make a great addition to anyone's home bar. Riedel's revolutionary design for Ouverture Tequila Glasses is made especially with tequila in mind. The glasses help to open up the drink by allowing the alcohol to gently evaporate, enabling all of the scents to show through for the optimum sip and experience. Each glass holds 6-3/4 ounces and stands 8-1/4 inches high.
Average price - $49
Finding Mezcal - a book by Ron Cooper and Chantal Martineau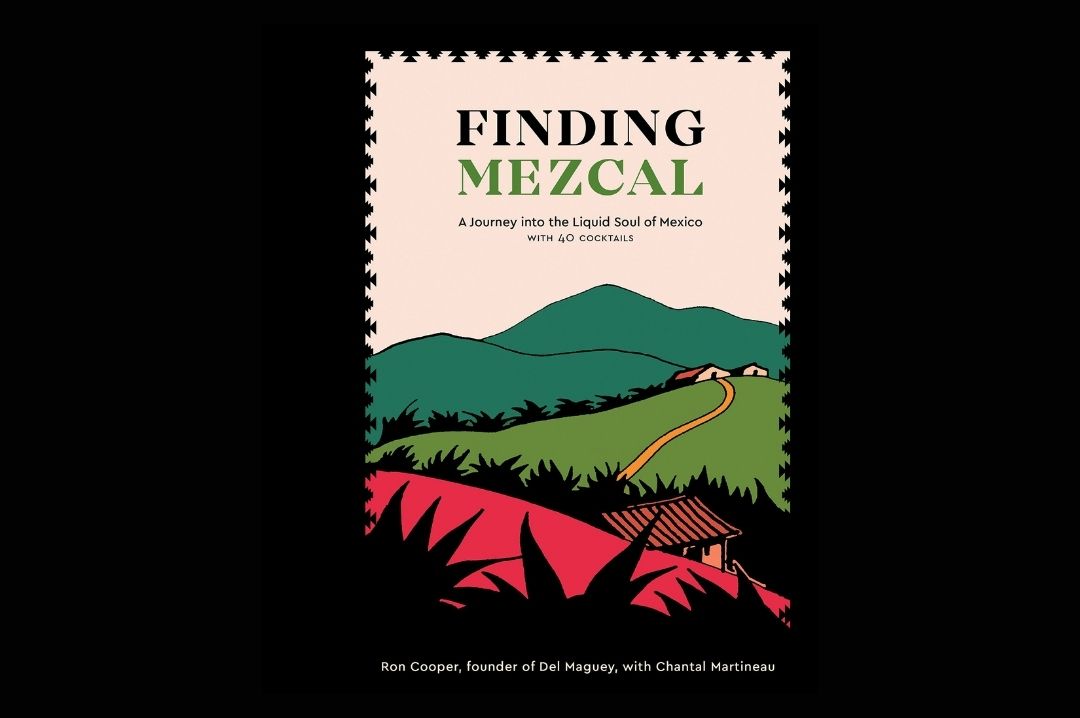 Finding Mezcal by Ron Cooper and Chantal Martineau, source: Amazon
A leading voice in the artisanal mezcal movement and the person largely responsible for popularizing the spirit in the United States, Ron Cooper along with Chantal Martineau wrote this book for mezcal lovers. Ron Cooper shares everything that he knows about this storied, culturally rich, and now in-demand spirit, mezcal. Besides this, the book also features 40 recipes developed for Del Maguey by chefs and bartenders from around the world.
Average price - $11.99
Suave Reposado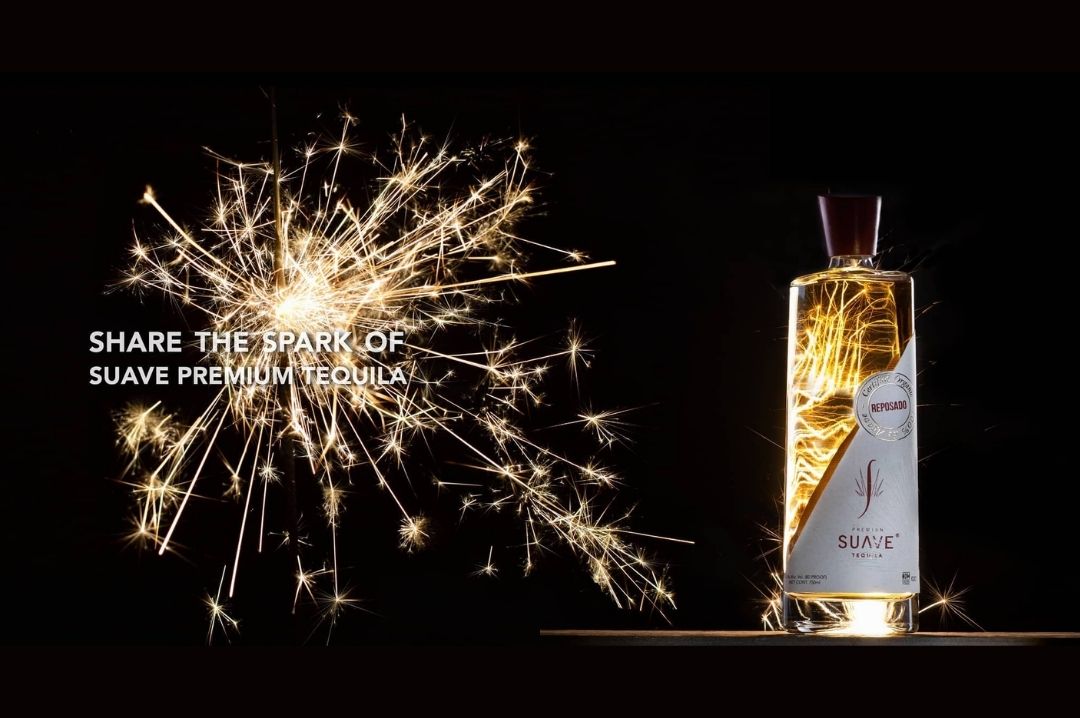 Suave Reposado, source: Instagram
Another tequila on the list, Suave Distillery's Reposado is a great pour for the colder months. The artisanal tequila is aged in American Oak Barrels for 9 months. The Suave Reposado has a creamy, vanilla, cherry, and slight caramel aroma, with some baking spice, honey, a touch of pine, and a whiskey presence, making it ideal for this time of the year. On the palate, it's creamy, with whiskey and a baking spice mouthfeel, vanilla, and just a pinch of caramel. It has a deep color because of its 3 Barrel technique and gives a pleasant aftertaste of vanilla and cinnamon notes.
Average price - $57
Bozal Ensamble Mezcal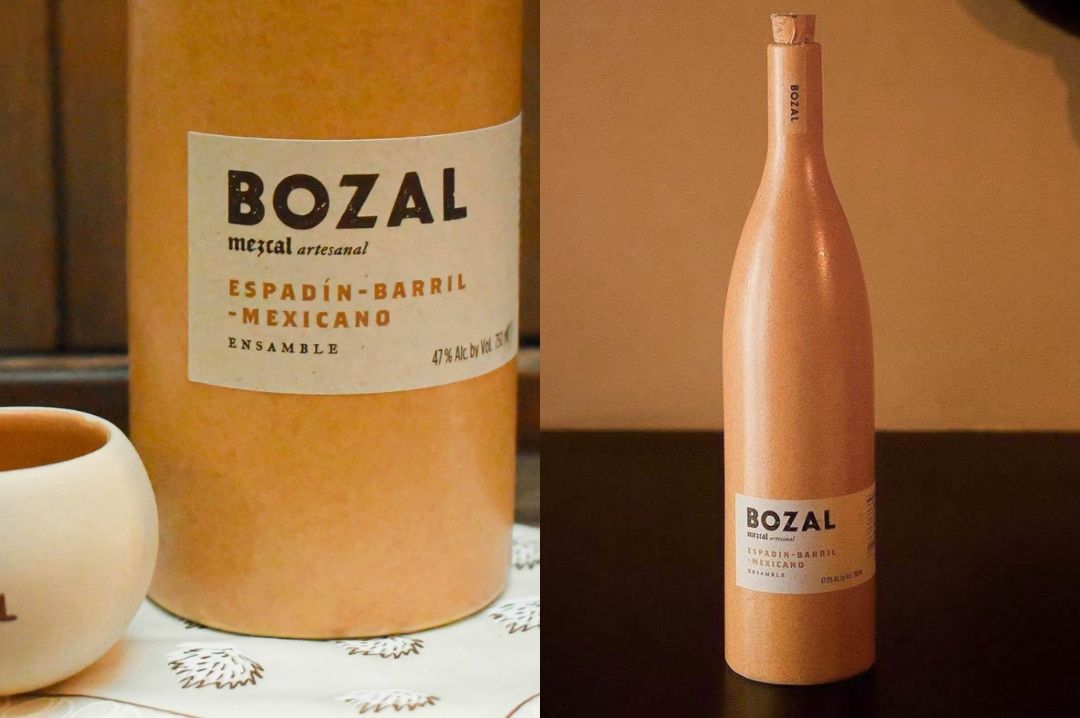 Bozal Ensamble Mezcal, source: Facebook
Why go for a random bottle of mezcal when you can go for one that will look killer on your shelf even after it's over? The Bozal Ensamble Mezcal is made from three different types of agave plants, namely, Espadin, Barril, and Mexicano. This mezcal is beautifully vegetal on the nose with a slight menthol undertone. On the palate, it boasts flavors of baked apple and cinnamon, offering a layer of flavors coming through. Did we mention that it's also a gold medal winner at the 2021 Bartender Spirits Awards?
Pro tip: while picking this up for a friend or family member, snag one for yourself too!
Average price - $37.99