Christmas Drinks Gift Guide: Gifts for a Drinks Enthusiast
Wine and spirits bottles are the perfect Christmas drinks gifts. After all, it's that time of the year to eat, drink, and be merry!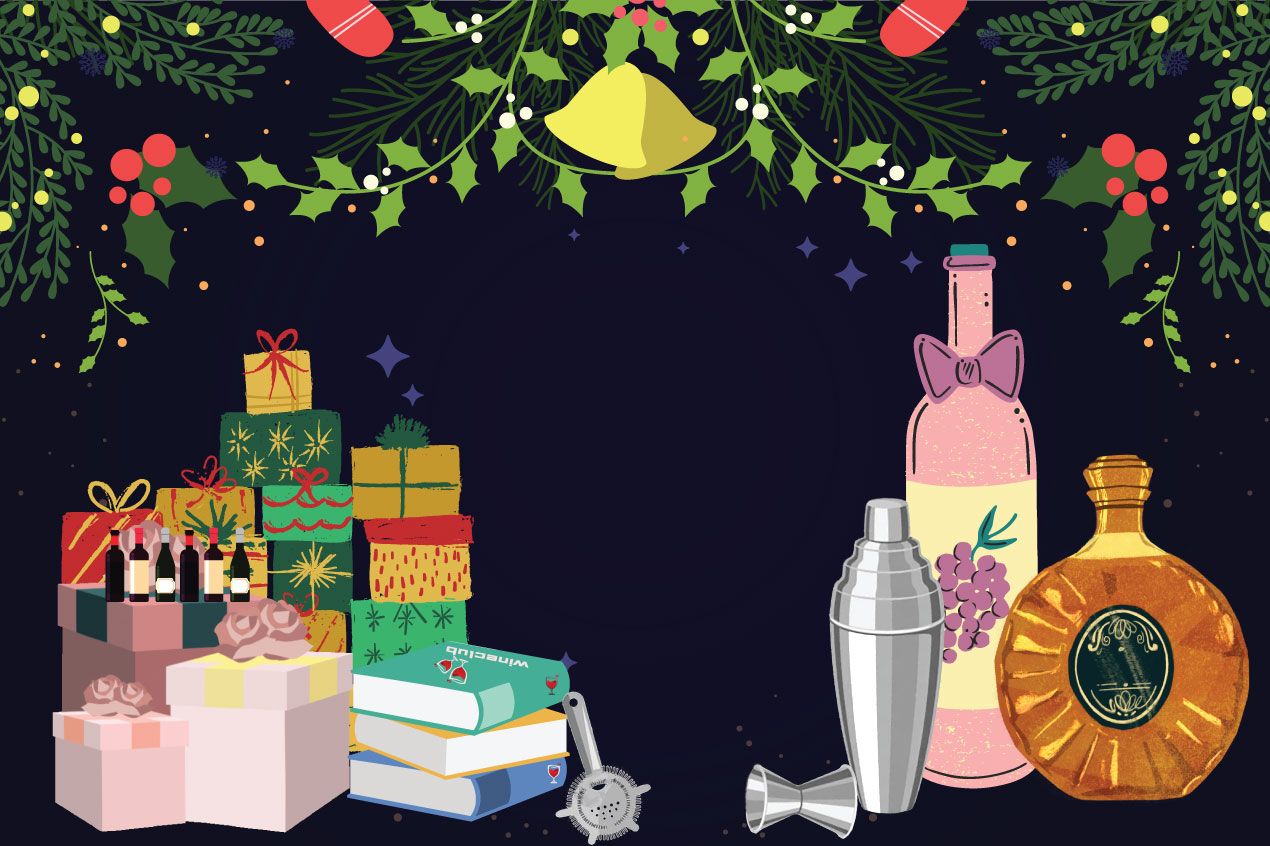 Yes, Christmas is the most wonderful time of the year, but let's be honest, Christmas shopping can be super stressful. No matter how well planned we are, there's always something or someone we forget.
While there are plenty of staple Christmas gifts that you can opt for, but if you are going for a nice wine bottle or a bottle of whiskey or any other spirit, or perhaps a wine journal for your wine snob friend, worry not, because this Christmas gift guide is going to relieve most of your shopping stress.
From The Rock's tequila to a Riesling loved by Master Sommeliers, the list features some top-shelf wine and spirits, and other drinks-related memorabilia that will make for the perfect Christmas present.
Gift a great wine:
Drinking wine on Christmas is quite an event. Watching new stories unfold as old tales of Christmas celebrations are recounted is a great way to spend the evening. A bottle of wine is a great way to kick off the celebrations, treating the guests or the hosts to a delectable bottle acts as one of the best gifts to present on Christmas. Here are some options, recommended by sommeliers and wine buyers of some of the biggest names of the US drinks industry.
Chateau Ste. Michelle & Dr. Loosen 2019 Eroica Riesling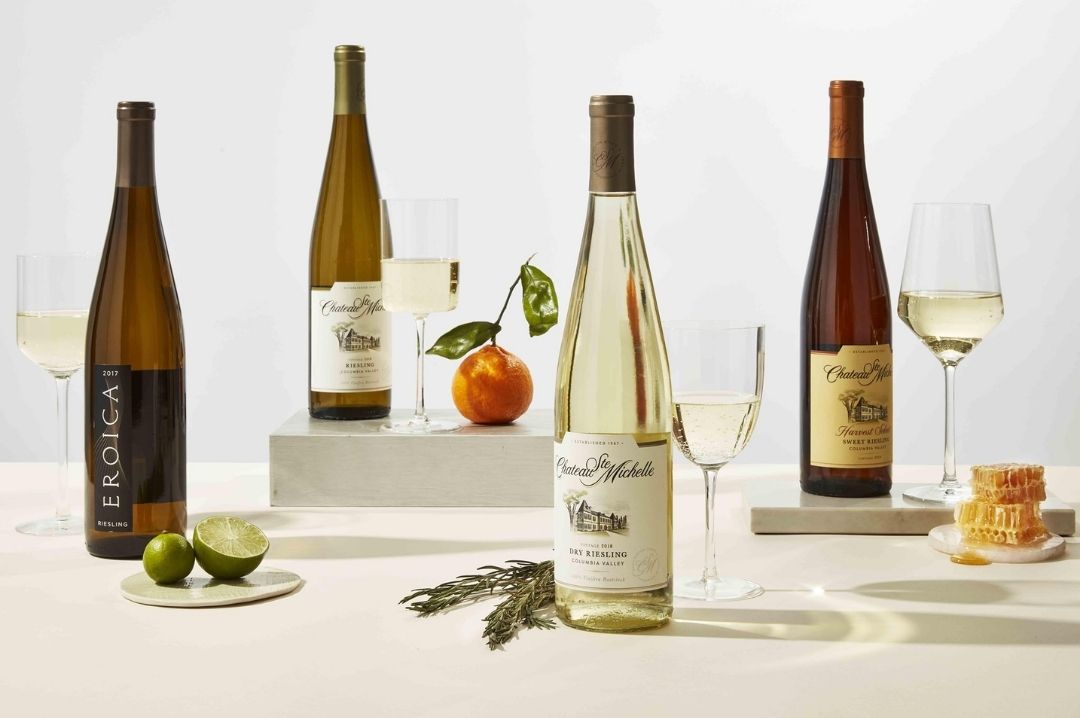 The Riesling from Chateau Ste. Michelle, Source Facebook
Wouldn't a wine, recommended by top sommeliers across the country, be a smashing gift? The Chateau Ste. Michelle & Dr. Loosen 2019 Eroica Riesling was recognized as the top wine at the 2021 Sommelier Choice Awards by Master Sommeliers, sommeliers, and other wine experts. These elite judges and experts were also awarded the Riseling with the prestigious Wine of the Year award at the competition.
To bring this wine to life, the makers concentrate on bright fruit and crisp acidity which is beautifully balanced by the riesling fruit. The wine has aromas of sweet lime and mandarin oranges that work in tandem with subtle mineral notes. Beautifully balanced between the sweetness and the freshness, the Chateau Ste. Michelle & Dr. Loosen 2019 Eroica Riesling has a nice tartness on the palate that is perfect to pair with a firecracker of chicken preparation.
There are not many wines going around that top this one. An ideal gift option for anyone who loves their share of wine.
Diora La Belle Fête Rosé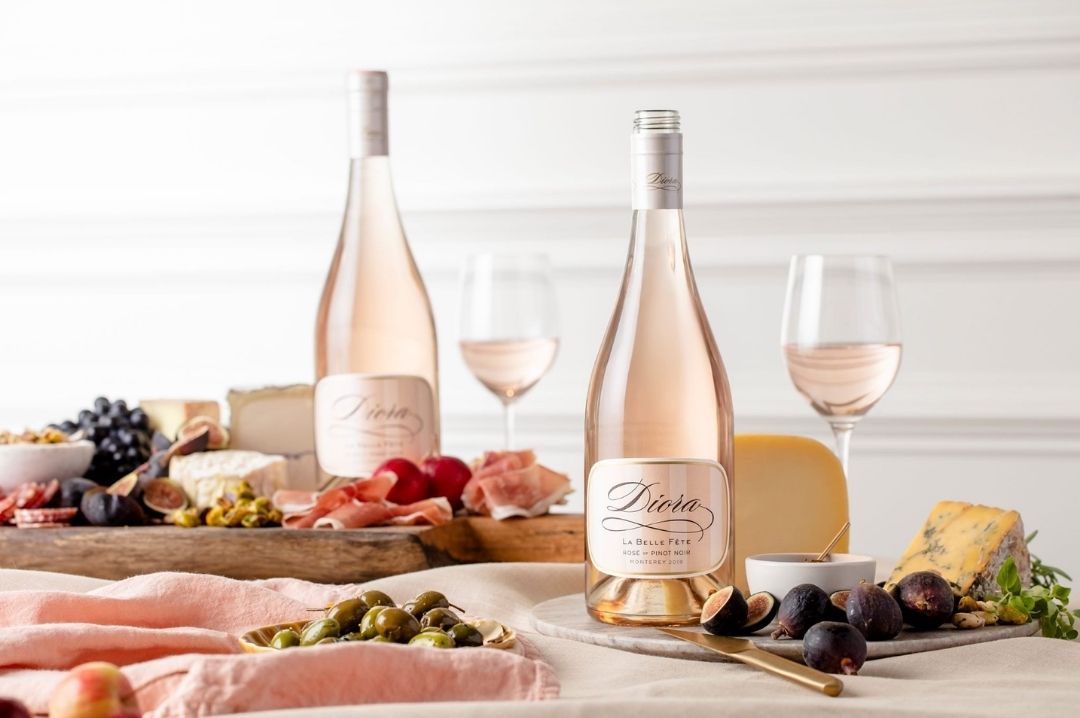 Diora La Belle Fête Rosé from Delicato, Source Facebook
Another top-shelf wine that was among the list of best wines at another prestigious competition, the USA Wine Ratings, the Diora La Belle Fête Rosé from Delicato Family Wines is a top-tier wine choice for those looking to gift wines to friends and family. A beautiful, pink hue adorns the color of this indulgent wine which leads with aromas of ripe strawberries, red grapefruit, and honeydew melon. The aromas carry through on the palate and get complimented by hints on mandarin and watermelon.
Inviting and alluring, the Diora La Belle Fête Rosé is light and refreshing, versatile when it comes to food pairing. Pair it with anything ranging from a salad to rice dishes and from pasta to seafood dishes or grilled meats, the Monterey-made wine definitely has the ability to add a special touch to this year's Christmas festivities.
Persistence
Reynolds Family Wines' 2018 vintage, Persistence is a great choice for those looking to splurge on a Christmas gift wine this year. The bold red wine imagined and created in Napa has a core of ripe bing cherry and briary fruits. Persistence has nuances of blackberries, spiced plum, cassis, and chocolate. The wine is not only dense but also lush and supple on the palate, making the Cabernet Sauvignon, Merlot, and Cabernet Franc blend a brilliant choice for a wine to be enjoyed with the entire Christmas feast. It is also equally enjoyable on its own, so has the capability to be sipped later on as well.
Etoile Rosé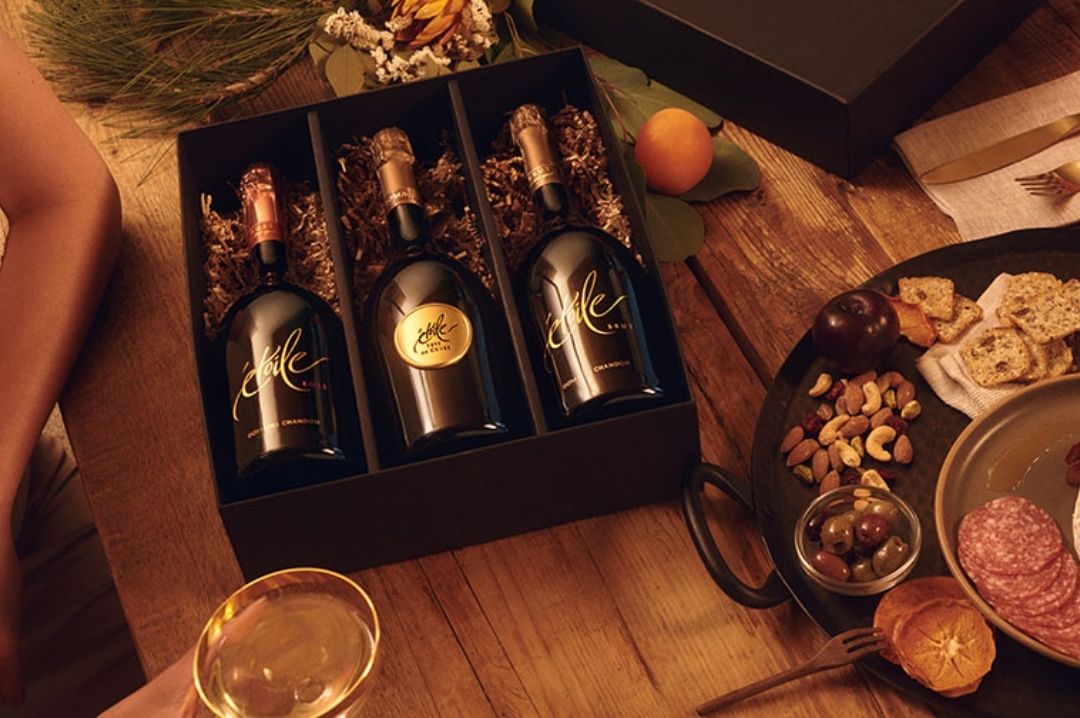 Chandon's gifting wines, Source Website
Christmas wine gift lists seem incomplete without a nice, bubbly sparkling wine on them. The Etoile Rosé from Chandon is a sparkling blend imagined and made in California. Elegant and rich with layers of fresh plum, raspberry and nutmeg, Etoile Rosé's palate is incredibly rich. The mousse and the bubbles of this sparkling non-vintage are nice with the wine also featuring a decent savory component.
A natural accompaniment to a salmon, trout, or duck confit, Etoile Rosé can also hold up to a rich and fatty steak, if that's on the menu for the Christmas feast. A refined, layered, and complex expression that makes for a great Christmas gift.
Gifting the right barware:
For all the wines, spirits, and cocktail classes that we give, the drinking experience often seems incomplete without the right barware to pour them in. As the homes stock up on some of the finest wines and spirits the world has on offer, the right bar tools shouldn't be out of sight. For those of your friends and family who love a decadent glass of the bubbly, the right glass holds as much importance as the drink itself.
Dom Perignon's flute glasses
This season, Riedel has collaborated with former Dom Perignon chef de cave Richard Geoffery to create a line of delicate flute glasses. Specifically designed to bring out the aromatic experience of a vintage (a Dom Perignon over any other bubbly), these flute glasses come with a long stem, making the sipping experience royal as you and the host sit beside the Christmas tree. At $35 per glass, the Dom Perignon flute glass is seamless and exquisite.
Mikasa Luxe Bar Tool Set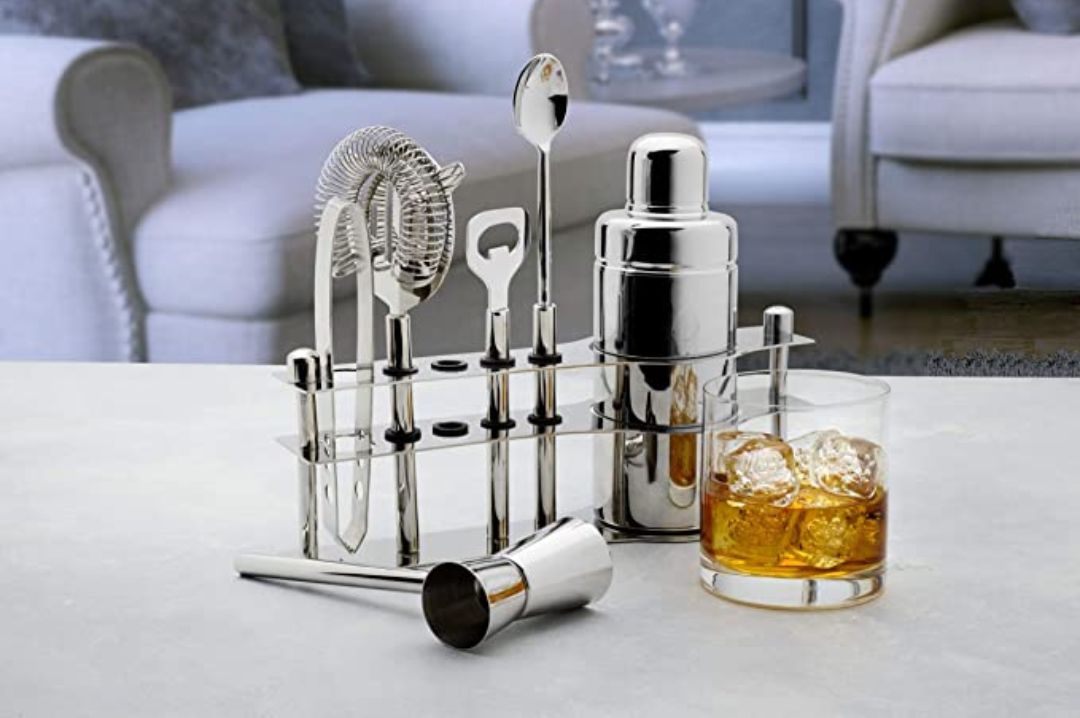 Gifting a barware toolset, Source Amazon
If you were to get on Amazon and skim through barware gifts, there will be plenty of options you will like. Liking and loving a gift, however, are two meteorically different things. For those looking to gift barware that the receiver will love, the Mikasa Luxe Bar Tool Set is the perfect candidate.
Gorgeous when sitting in the bar display, Mikasa's Luxe Bar Tool Set is also equally useful as it is elegant looking. The set includes a shaker, strainer, bottle opener, double jigger, stirrer, and ice tongs, which is essentially everything a mixology enthusiast needs to make a Martini or a Manhattan.
Spirits that match the occasion:
From the world of wines, it's time to look at some spirits that also make for great Christmas gifts, and can be an integral part of the 2021 Christmas gift guide for anyone. The spirits world has a lot to offer, from really good bourbons to tequilas, and from generational spirits makers to celebrity-owned spirit brands, the gifting bottles are endless. While choosing the right bottle can become a bit of an overwhelming affair, we have narrowed down a list that'll make your decision easier.
Uncle Nearest 1820 Premium Single Barrel Whiskey
The top bartenders, bar managers, and spirits buyers were all under one roof at the 2021 Bartender Spirits Awards. They were all in unison when it came to recognizing Uncle Nearest 1820 Premium Single Barrel Whiskey from Uncle Nearest as the Best Whiskey and arguably the Best Spirit in the world.
A limited-release premium whiskey, the Uncle Nearest 1820 Premium Single Barrel Whiskey is an incredibly balanced expression, flavorful, and full of depth. It scored a competition leading 98 points at the 2021 Bartender Spirits Awards, showing it provided value for money along with its obviously undeniable quality. The whiskey is also bottled in a sleek-looking design and is perfect for those who swear by whiskey on cold evenings.
Teremana Tequila Reposado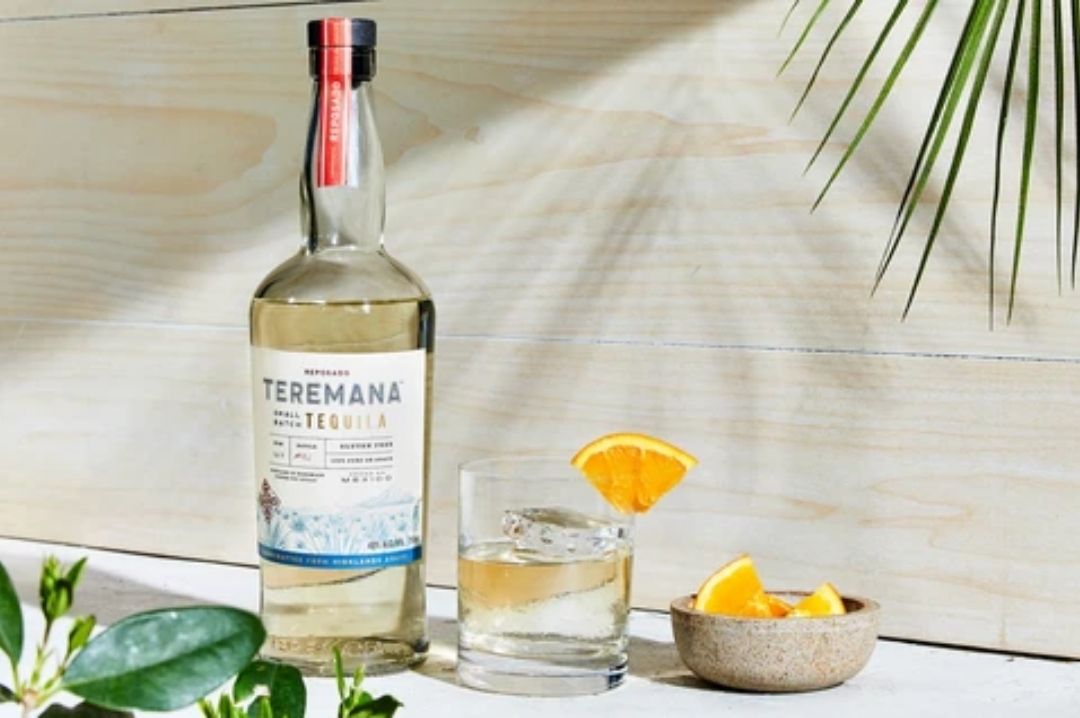 Teremana Reposado 'On the Rock', Source Website
Let's face the facts here. The Rock is creating waves and making his presence felt everywhere possible at the moment. Why then, would his tequila not make a splash as a Christmas gift? Teremana Tequila Reposado, Tequila of the Year at the 2021 USA Spirits Ratings is a 100% reposado made using the best Blue Weber from the Highlands. The notes of oak and vanilla add to the agave's profile, which has a great nose and a very balanced flavor composition. A smooth, round tequila with crisp citrus notes and a rich finish, the Teremana Tequila Reposado has all the requisites to be the "People's Christmas Tequila" this year.
The Teremana Tequila Reposado can also be integrated into wonderful cocktails, making it a drink for everyone. You can always print out a cocktail recipe and stick it on the bottle.
The Teremana Old Fashioned is a great one to try!
Ingredients:
2 oz Teremana Tequila Reposado
1 bar spoon of agave nectar
2 dashes of cocktail bitters (orange or Angostura)
Process:
Mix all the ingredients together and stir. Strain the mix into a rocks glass, add some ice and garnish with an orange peel.
Check out other cocktail recipes from Teremana featuring the Teremana Tequila Reposado and choose your favorite.
Barr Hill Gin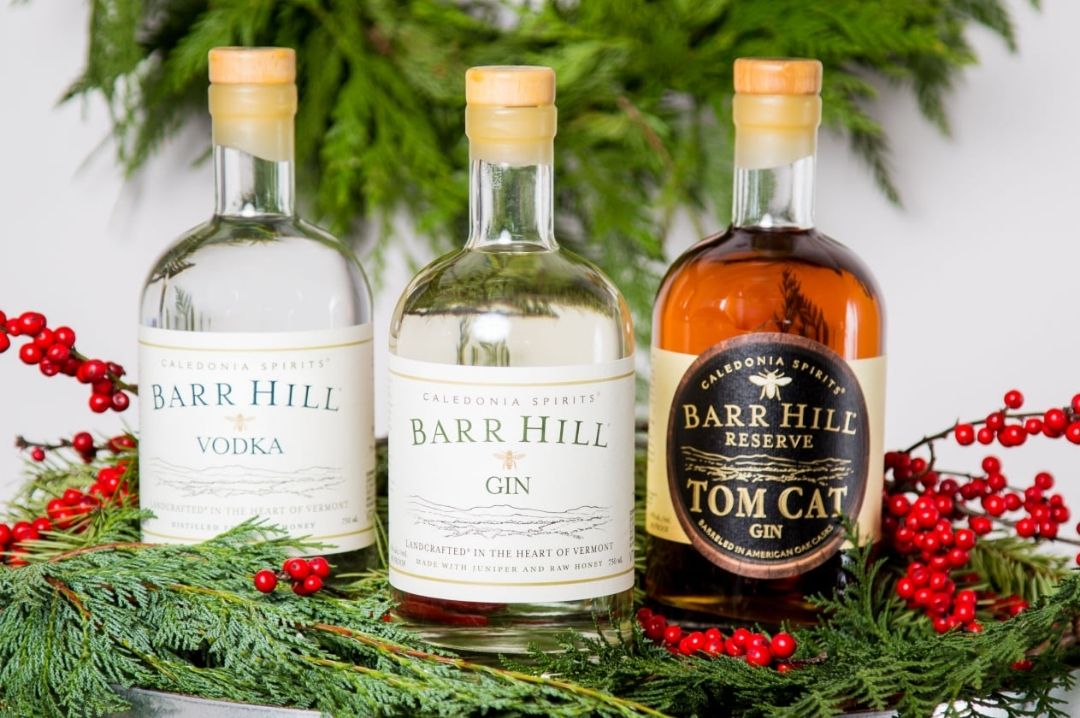 Barr Hill Gin by Caledonia Spirits, Source Facebook
Back to back Spirit of the Year crowns, a perfect 100 score given by a judging panel that knows spirits like the back of their hands, and an overall profile that adds a lot of class to any celebration, Barr Hill Gin fits in any bracket or list of Christmas drinks gifts there can be.
Pine notes leap from Barr Hill Gin when it's poured. Flavors of spice and rich perfumed pepper dominate the nose. There are pine and grass notes on the tip of the tongue. The palate is intensely layered and also has a touch of honey.
"There are so many places Barr Hill gin can travel, and it lends itself beautifully to be sipped on its own or to be made into a cocktail," judges at the 2021 USA Spirits Ratings said while tasting the award-winning gin. For those looking for a gift that showed precision and great taste, the Barr Hill Gin is the ideal choice.
Bati Fijian White Rum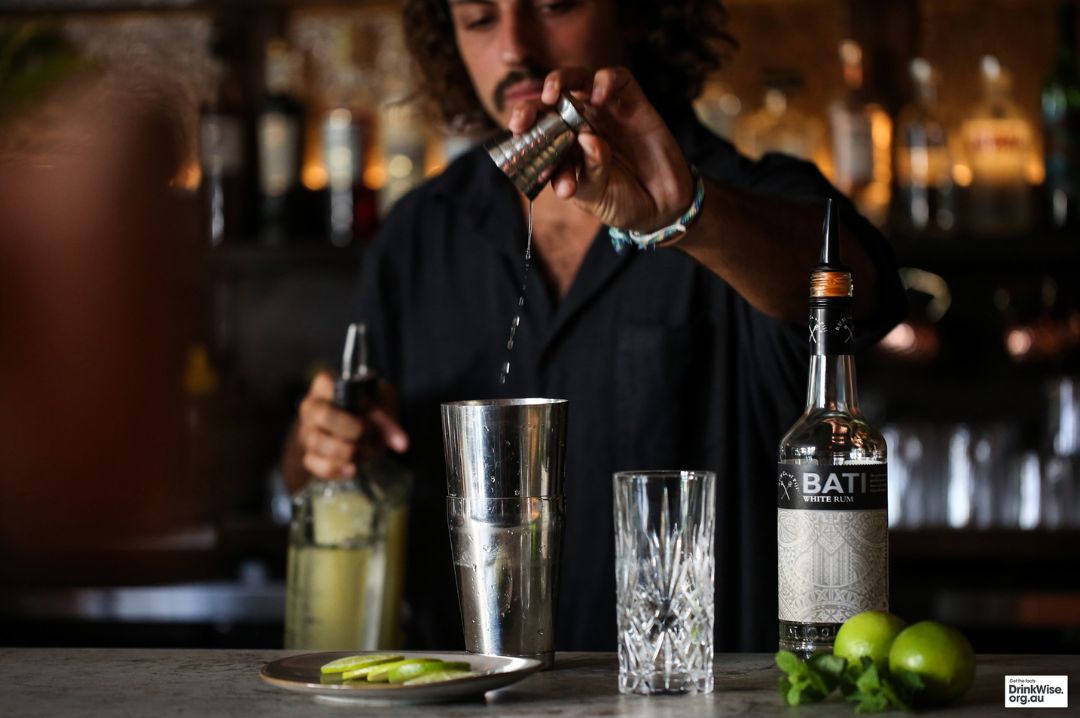 A white rum for a great Christmas, Source Facebook
From the coast of Fiji comes this exciting white rum, capable of adding good depth to the spirits cabinet in any household. Aromas of golden apples, mango, and over-ripe banana linger on the nose with fresh-cut grass and soft vanilla oak taste on the palate. Aged in large oak vats for two years, the 100% column still rum is complex and sweet. The Bati Fijian White Rum is an ideal accompaniment for a savory Christmas feast that will give way to a hearty and delicious dessert table. A perfect gift for all rum connoisseurs you know.
Hangar 1 Buddha's Hand Citron
One would not usually think of gifting a vodka, but if you are looking to go off-script and want to give a little something different when it comes to spirits, the Hangar 1 Buddha's Hand Citron is a worthy choice. The vodka has big citrus notes on the nose with candied lemon peel, lime zest, and grapefruit and is made from the hand citron, an age-old relative of the modern lemon. A sweet lemon flavor dominates and coats a complex palate that also features notes of jasmine, basil, and apricot notes.
A mingling combination of flavors that plays a symphony on the mouth of the drinker, this Christmas, Hangar 1 Buddha's Hand Citron can also play some carols!
Gift a Christmas cocktail masterclass:
While gifting a bottle of wine or a spirit makes for a great present, there's always a nice cocktail masterclass that can be arranged as a gift as well. For those people you know who are obsessed with drinking and learning about new cocktails and how to make them, Avva Experiences has lined up The Perfect Holiday Cocktail Masterclass.
The event will be hosted by a master mixologist who will take you through the process of making three sumptuous cocktails, The Silver Bell, Santa Baby, and Mr. Grinch. Talk about naming them aptly for the Christmas celebrations.
The Silver Bell features tequila, Cointreau, and lime, Santa Baby is made from vodka, Cointreau, cranberry, and lime while Mr. Grinch has rum, apple, and lime as its main ingredients.
Aside from the step-by-step guide on how to make these three cocktails, there will also be plenty of industry tips on offer. Avva Experiences has also lined up a few festive-themed goodies for all those interested, from Santa hats to snacks and personal branding of the event packs. The cocktails will also have alcohol-free alternatives, making it a very inclusive event for everyone to attend.
A great occasion to make and sip on some festive cocktails made right from the comfort of your homes.
Gifting a cocktail kit:
For all those kitchen bartenders you know, there wouldn't be a gift more perfect. Sure, gifting a spirit or a wine has its own charm, but gifting an entire cocktail kit just goes on to show the confidence you have in the receiver's mixology skills. The skill level doesn't matter really though. What matters is the thoughtfulness of the gift. And hey, this one is a very worthy spur of the moment or last moment gift to bring home (or order, if the friend isn't meeting this year).
Spirited Gifts has a huge collection of cocktail kits ready for anyone who likes to stir up a rich Manhattan or bask in the glory of their Old Fashioned. There's something on Spirited Gifts cocktail kit collection for everyone, from purists to someone looking to reinvent or reimagine a popular holiday tipple. The Grey Goose Cosmopolitan gift set or the Don Julio Tequila margarita gift set, the choices are plenty.