Top 5 LA Rooftop Restaurants to Enjoy Great Views and Delicious Food
Discover the best rooftop restaurants in LA to enjoy the wonderful outdoor weather combined with delicious cuisines and magnificent views.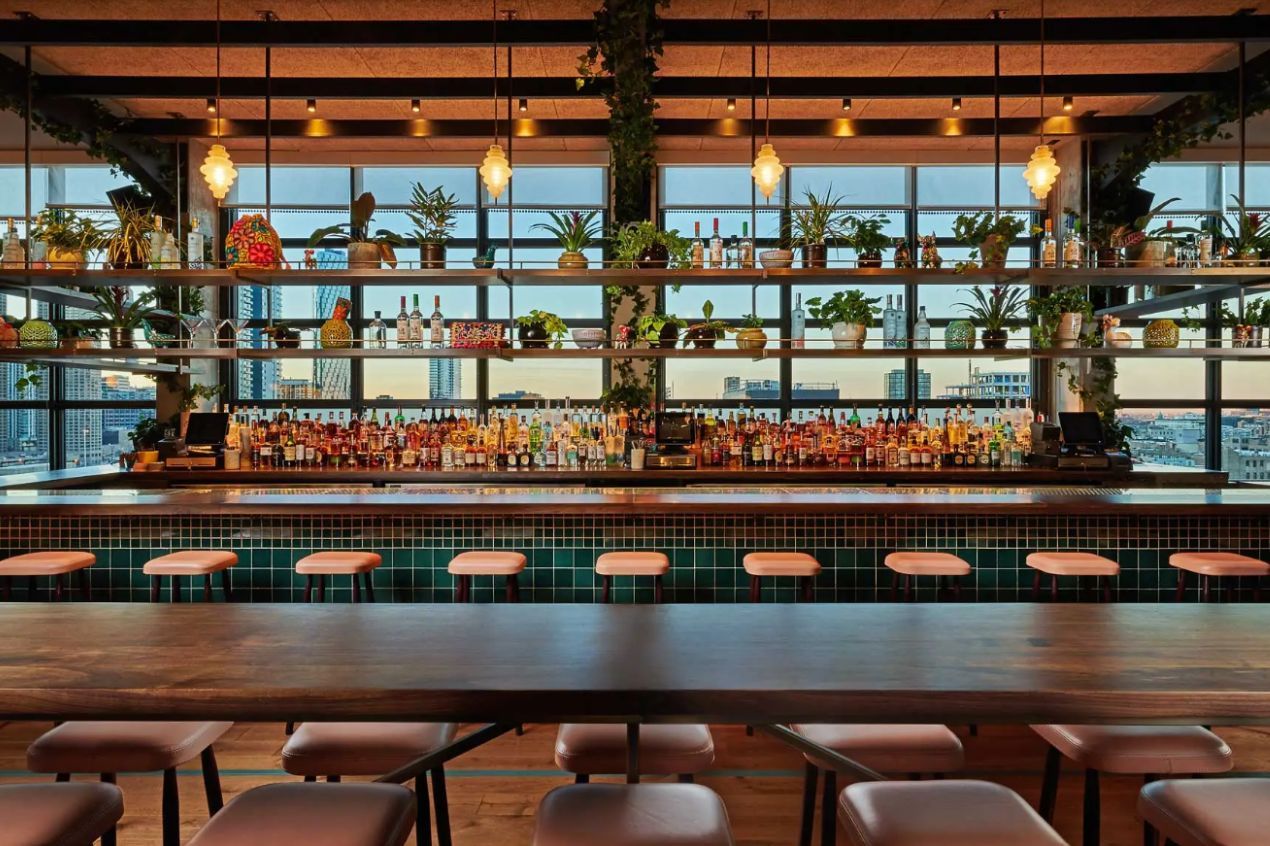 Restaurants and bars are similar to apples and oranges when it comes to Los Angeles rooftops: They both accomplish their goals, but in very different ways. These outdoor rooftop restaurants offer exceptional (instead of just acceptable) food, stunning views, and, in most cases, require a reservation to get a table, unlike some of the rooftop bars in the city of Los Angeles.
You will get rooftop restaurants all around the city, starting from Venice Beach and Santa Monica to Downtown and Hollywood. The styles of the restaurants are also different due to which you will get a lot of options. Los Angeles offers everything, fine dining, a relaxed atmosphere, and sunset dinners. Here is a list of the best rooftop restaurants in LA.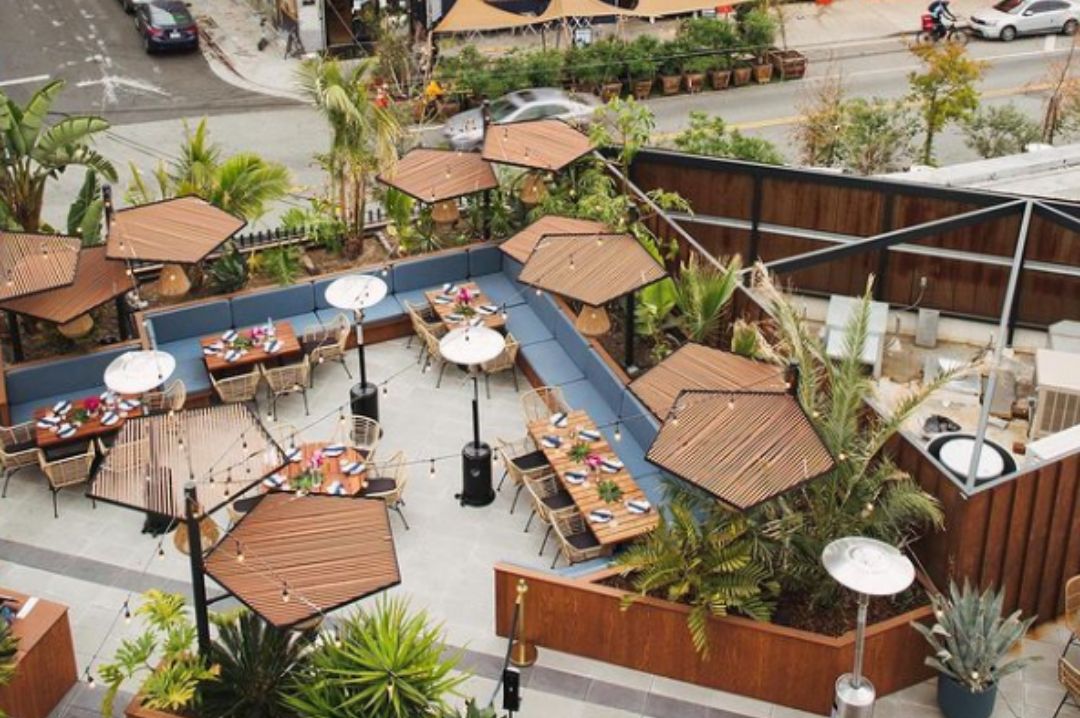 You only need a bluefin tuna tostada and a strawberry milk punch on this Arts District patio if you're yearning for an out-of-L.A. getaway. The aesthetic features in LA Cha Cha Chá channel the culture of its predecessor of Mexico City. If you feel like doing some research, browse the restaurant's process photos to see how they got those white concrete block walls, exquisite hexagonal tiles, and subtropical plants on the second-floor rooftop.
You will like its tequila-based cocktail list, dinner menu that places a strong emphasis on fresh seafood, and dessert menu by Ellen Ramos, which includes the Arroz con Leche with passionfruit topping and the blueberry almond mazapán. An order of guacamole is a necessity for any table due to their irresistible house-made tortilla chips which are thicker than most you will find in the city. It's the ideal way to spend a chill evening out in the city when combined with a few rounds of cocktails, tacos, and the sunset.
Address:
812 E 3rd St
Los Angeles
90013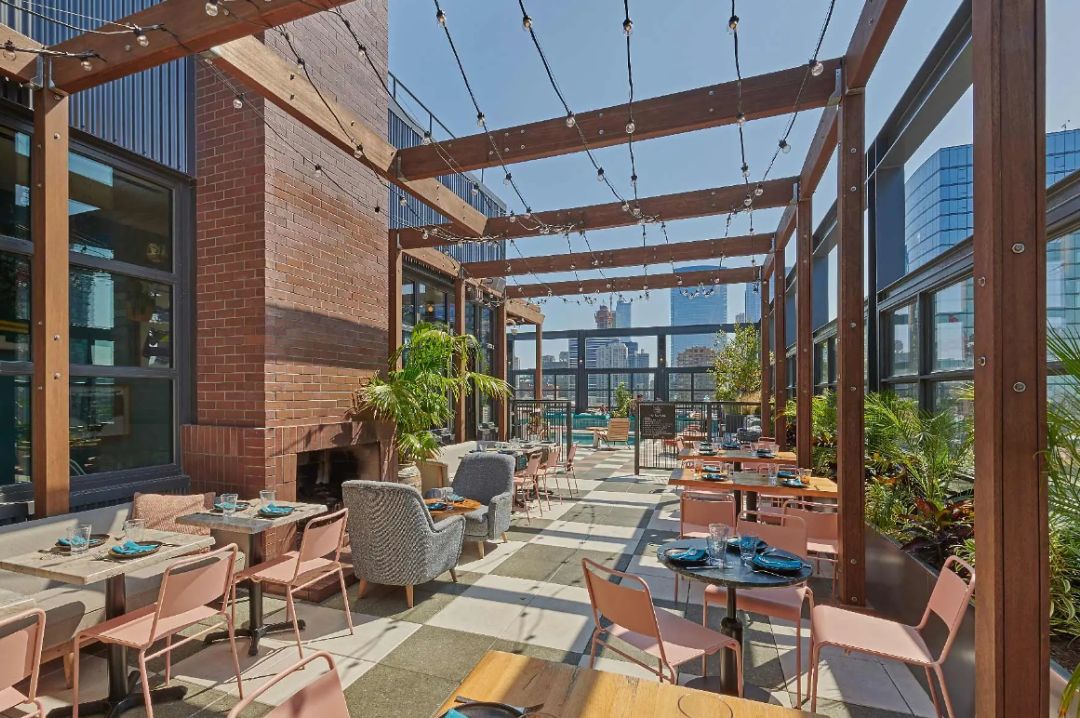 Stephanie Izard, whose Girl & the Goat location in the Arts District has also received glowing reviews, is the owner of this rooftop on the tenth floor of Downtown. Cabra is also popular for the Top Chef winner's Peruvian-inspired small plates concept, with Izard's customary crisp, playful twists on dishes such as striped bass ceviche and lomo saltado. Cabra is also part of The Hoxton, which is a collection of open-house hotels that are influenced by the diversity and originality of the picturesque surroundings.
Cabra has unique and delicious, starting from appetizers to desserts that cater to every taste bud. You will also love the quinoa and tuna salad's bright vibrant flavors and textures and pair it with some of their delicious botanical cocktail or natural wine. For desserts, you can devour their caramel-covered picarones or sweet potato doughnuts topped with puffed rice.
Address:
The Hoxton DTLA
1060 S Broadway
Los Angeles
90015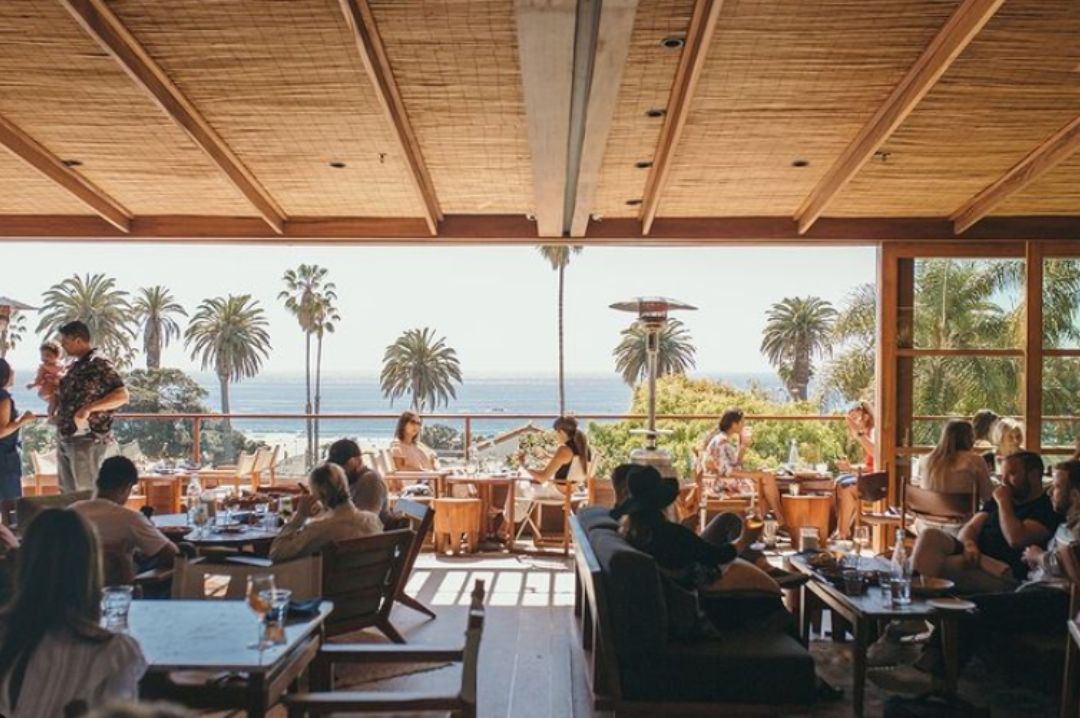 The best Westside rooftop restaurant is none other than Élephante, which is located upstairs from Santa Monica's Laemmle Theater. The interior's stylish modern wood furnishings, various cacti, and lush houseplants create the perfect environment for a breathtaking view of the beach from their cozy Sunset Room.
You can visit this place with your friends or family for brunch or lunch. The place is also perfect for your date night to have some romantic conversation at night. You can have their popular puffy flatbread and whipped eggplant dip, but there are also amazing options of pizza, pasta, and a breezy weekend brunch with dishes like soft polenta with eggs, crab, and sweet corn. If you are in the mood for some drinks you can order from their extensive collection of delicious cocktails or premium-quality wine. Make reservations in advance because it's nearly impossible to get a table as you walk in due to their delicious food and ambiance paired with some good drinks.
Address:
1332 2nd St
Santa Monica
90401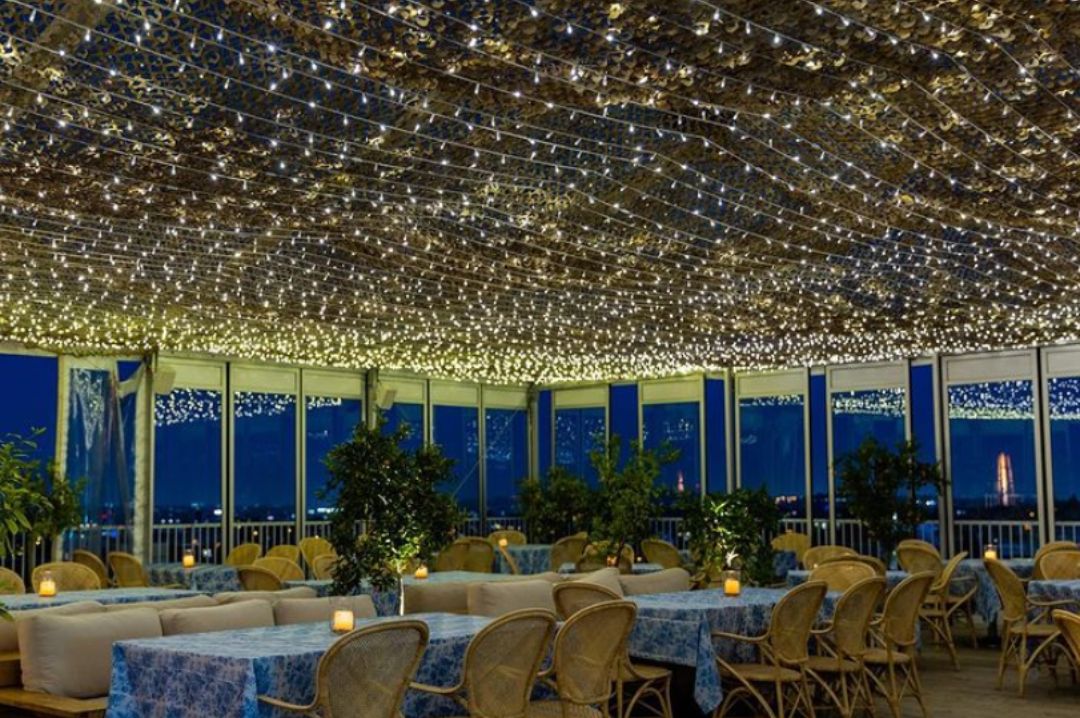 The h.wood Group's (Delilah, The Nice Guy, SLAB) breezy hotel restaurant offers breathtaking views of the hills along with delicious, elegant Cal-Mediterranean cuisine. However, at night, the Beverly Hilton's citrus tree-lined roof completely changes into a perfect setting for romance.
On weekend nights you can enjoy live Greek music from 7 to 10 p.m. with delicious Cal-Mediterranean cuisine from chefs Michael Teich and Burt Bakman. Although you can't go wrong with any of their wood-fired entrées, the beautiful yellowtail Crudo laced with citrus za'atar and the luscious potato latke topped with caviar are must-order appetizers at this restaurant. You can enjoy delicious cocktails, especially Sant'olina's version of a spicy margarita, the Spicy Siena along with the choice of other drinks from their drinks menu.
Address:
9876 Wilshire Blvd.
Beverly Hills
90210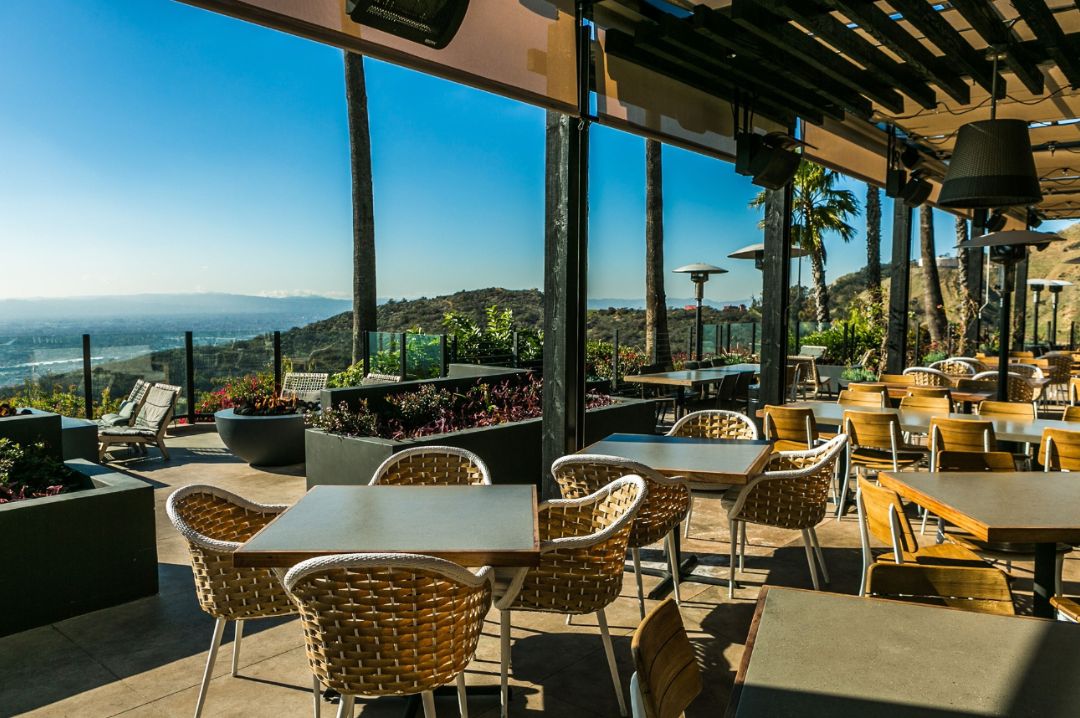 The patio in Burbank is hardly a hidden gem. In fact, it has long been a favorite for special occasions in the Valley. But the Castaway, that your parents visited before prom had been completely renovated. The restaurant has updated its menu along with its breathtaking views of the Valley and Downtown. They also added more sleek and contemporary furnishings to the interior.
You can have their steaks, whole roast fish, outstanding charcuterie boards, or delicious plates of pasta on that huge patio all while watching one of LA's most beautiful views. They also have amazing cocktails that will definitely blow your mind like the Belle and El Mariachi. Apart from that they also have an extensive menu of other drinks like beer, wine, and champagne.
Address:
1250 East Harvard Rd
Burbank
91501
Written by Aparna Dutta, Beverage Trade Network