Pubs open in LA right now
Curb your craving for a pint at the pub at one of these 13 pubs in LA that are open right now.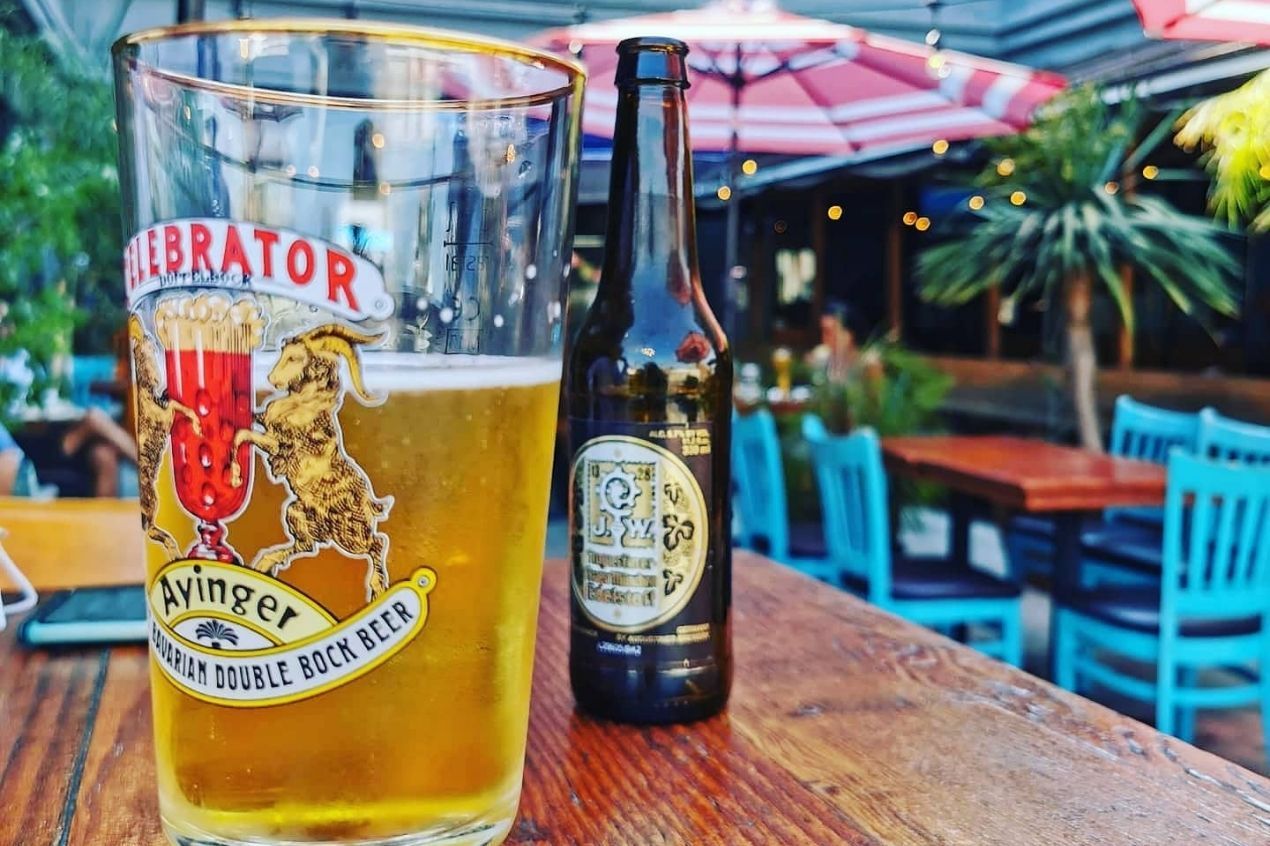 When looking for a place to drink, LA has always delivered an abundance of bars, restaurants, and pubs around the city. Even though the city of Angels has started opening up, not all of our favorite pubs are back in full swing, but the thirst for a good drink is never-ending.
We've racked up a list of pubs in LA that are open right now and ready to serve you that chilled pint you've been waiting for.
Jameson's Irish Pub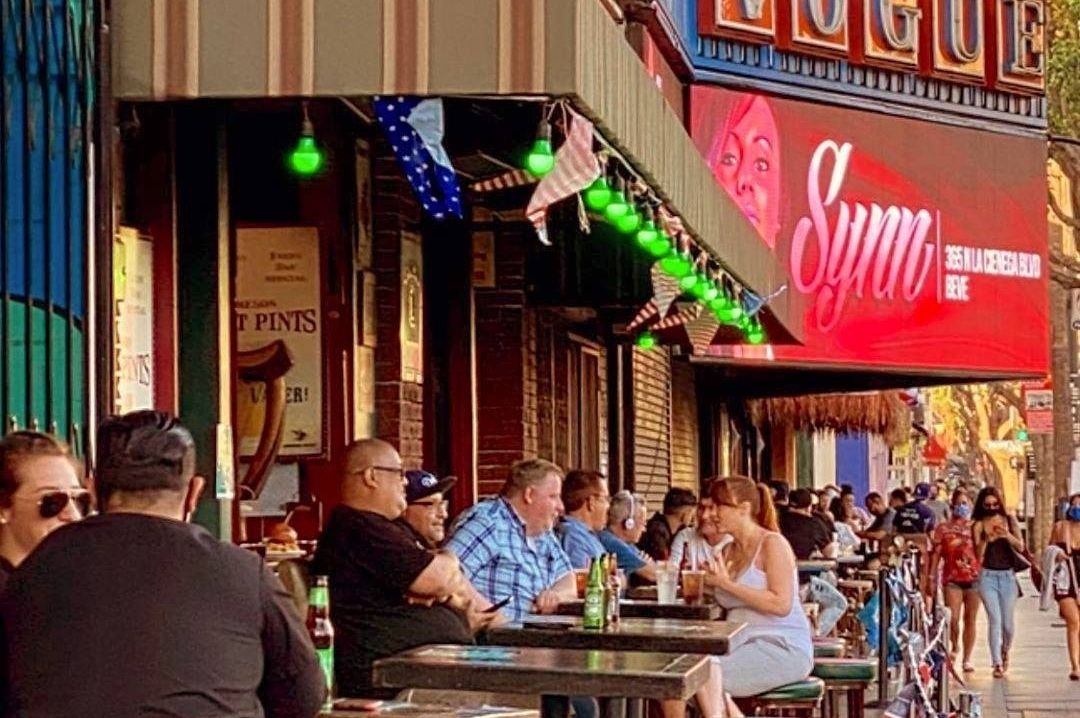 Jameson's Irish Pub Hollywood, source: Facebook
Enjoy an overflow of fun, food, and whiskey at LA's newest neighborhood pub: Jameson's Irish Pub. Located on the Hollywood Walk of Fame, the pub is known for its killer happy hours, which run from 12 pm to 8 pm Monday through Friday. Expect friendly staff, craft beers, and specialty whiskey cocktails at 2-for-1 prices. You can also indulge in their brunch menu from Friday through to Sunday, with bottomless bellinis, Bloody Marys, and mimosas for just $13.25.
Location: 6681 Hollywood Boulevard, Los Angeles, CA, 90028
Dublin's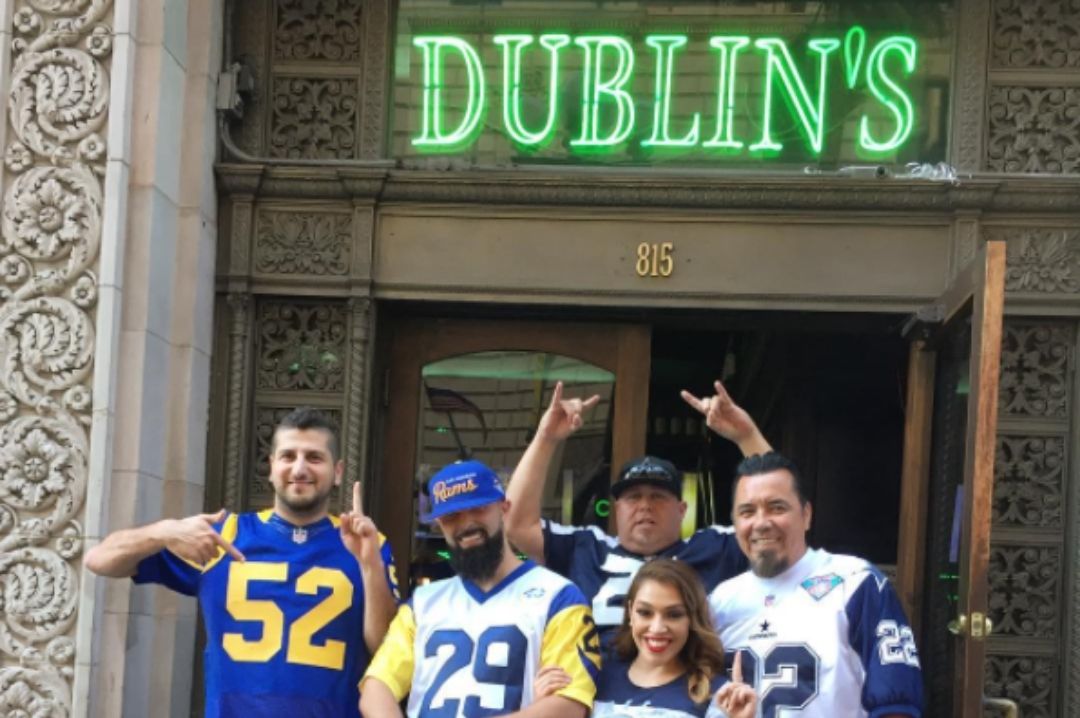 Dublin's DTLA, source: Instagram
Come watch your favorite sports team play while enjoying an ice-cold beer and hot wings at this Irish Whiskey Pub. Dublin screens PPV events such as boxing matches and UFC battles. Additionally, enjoy happy hours every day from 3 p.m. to 6 p.m., get $2 off all food, and $1 off drinks.
Location: 815 W 7th St, Los Angeles, CA 90017
The Brickyard Pub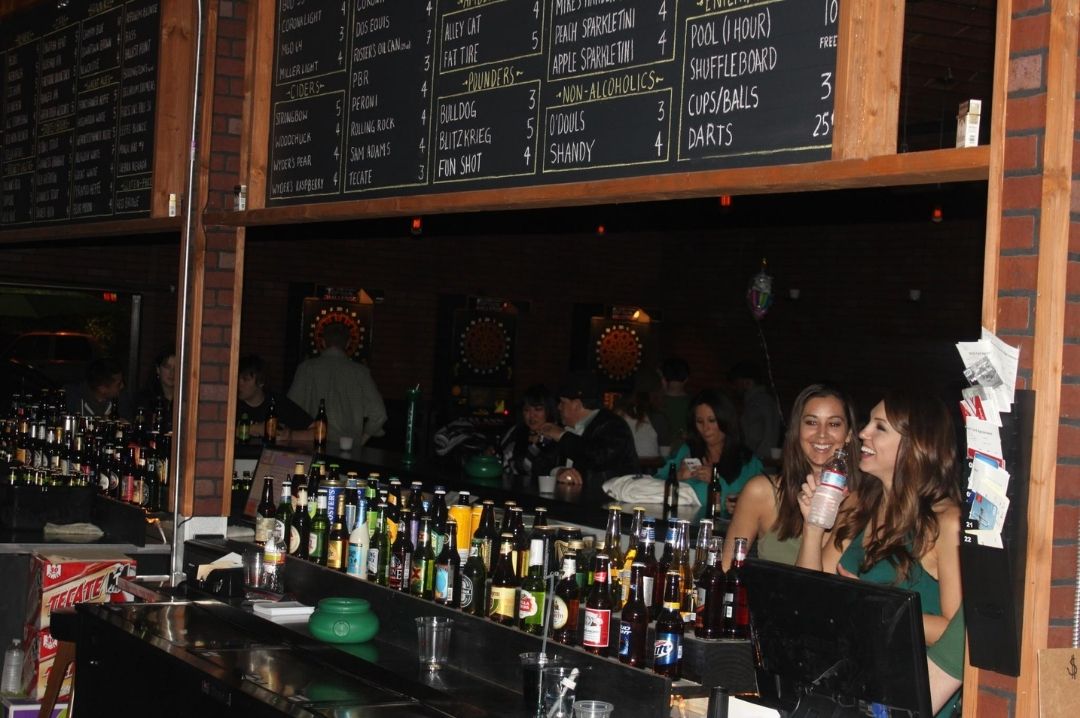 The Brickyard Pub, source: Facebook
If you're looking for a hearty sandwich and a pint to polish it off with, head on over to the Brickyard Pub. The pub has over 100 craft beers for you to choose from. Happy hours go from 5 pm to 9 pm. Buy two drinks from the delicious drinks menu, and get one free.
Location: 1810 Wilcox Ave, Los Angeles, CA 90028
The Cat and Fiddle Restaurant & Pub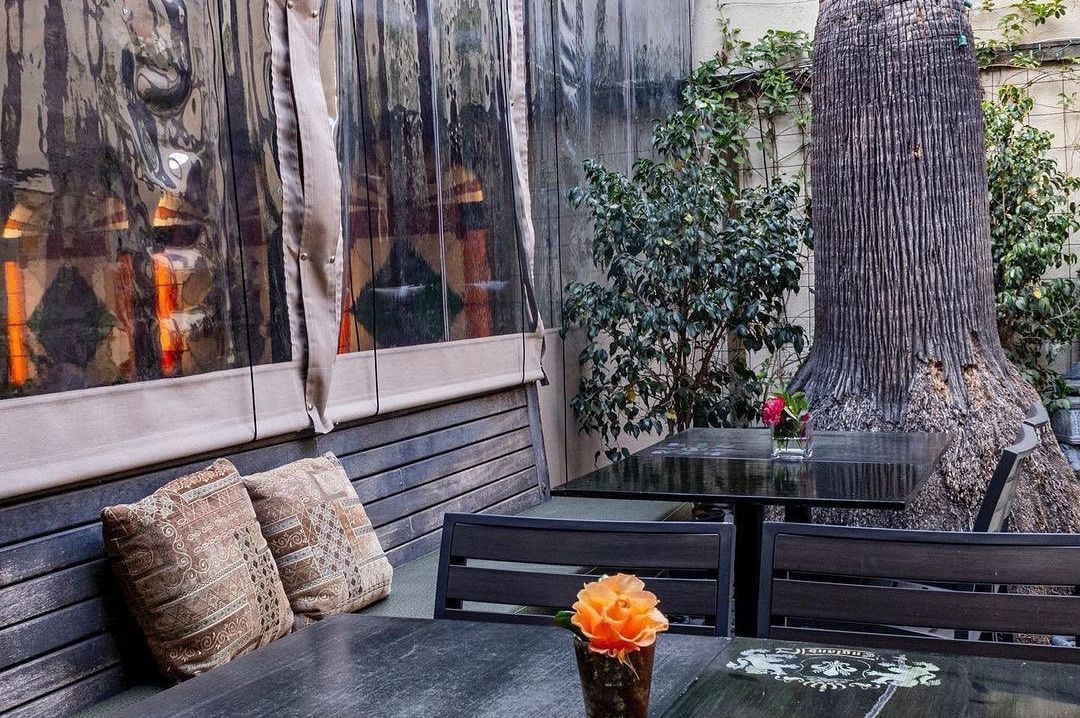 The Cat and Fiddle, source: Facebook
The Cat & Fiddle in Hollywood City has been a favorite amongst locals since 1982. The pub makes a great attraction by serving British cuisine like fish and chips, mash and bangers, and homemade savory pies, along with wonderful cocktails. Serve yourself with a variety of crafts, and imported beers, wines, and cocktails with ingredients directly from the gardeners' pots. We recommend the Piccadilly Pimms, a classic British drink made with Pimm's no. 1, muddled cucumber, fever tree ginger beer & fresh lemon juice
Location: 742 N Highland Ave, Los Angeles, CA 90038
The Pig 'N Whistle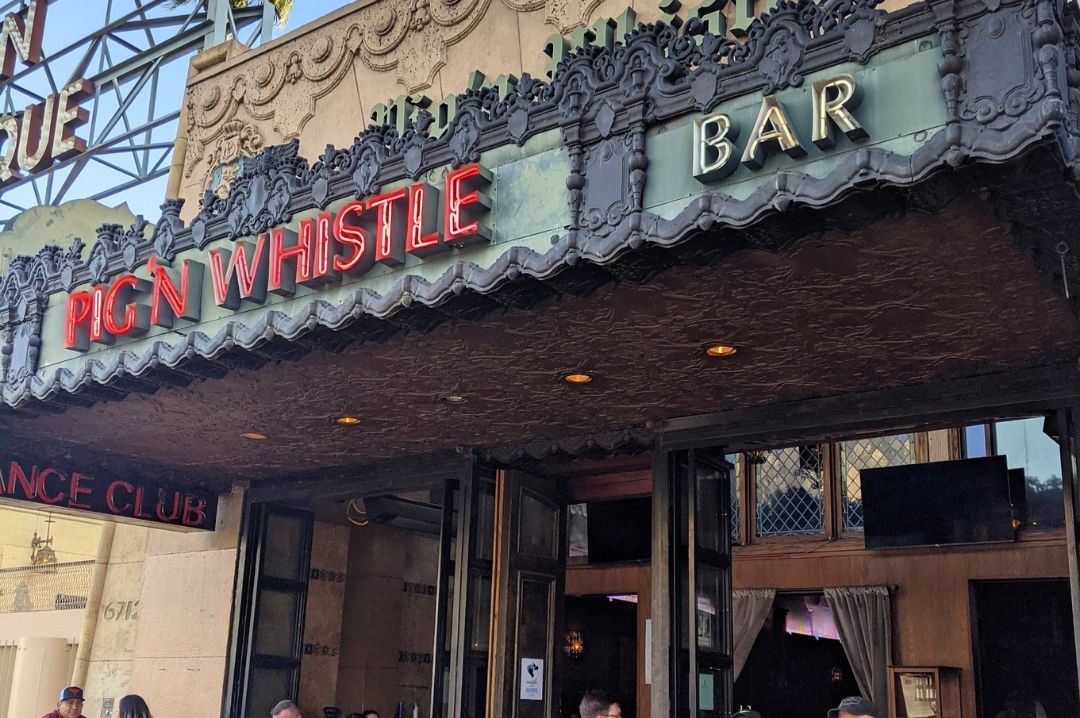 The Pig 'N Whistle, source: Facebook
The Pig 'N Whistle in Los Angeles is one of the few remaining staples offering patrons a genuine "Old Hollywood" taste. The pub has remained a cultural icon, sharing its rich history with the world-famous Egyptian Theatre next door, where stars such as Shirley Temple, Cary Grant, and Jane Wyman have dined before their film premieres. The menu offers everything from all spicy calamari, salads, and gourmet sandwiches to English pub favorites, including Fish and Chips. Drop-in between 3 pm to 6 pm from Monday to Friday to enjoy their happy hours.
Location: 6714 Hollywood Blvd., Los Angeles, CA 90028
The Red Lion Tavern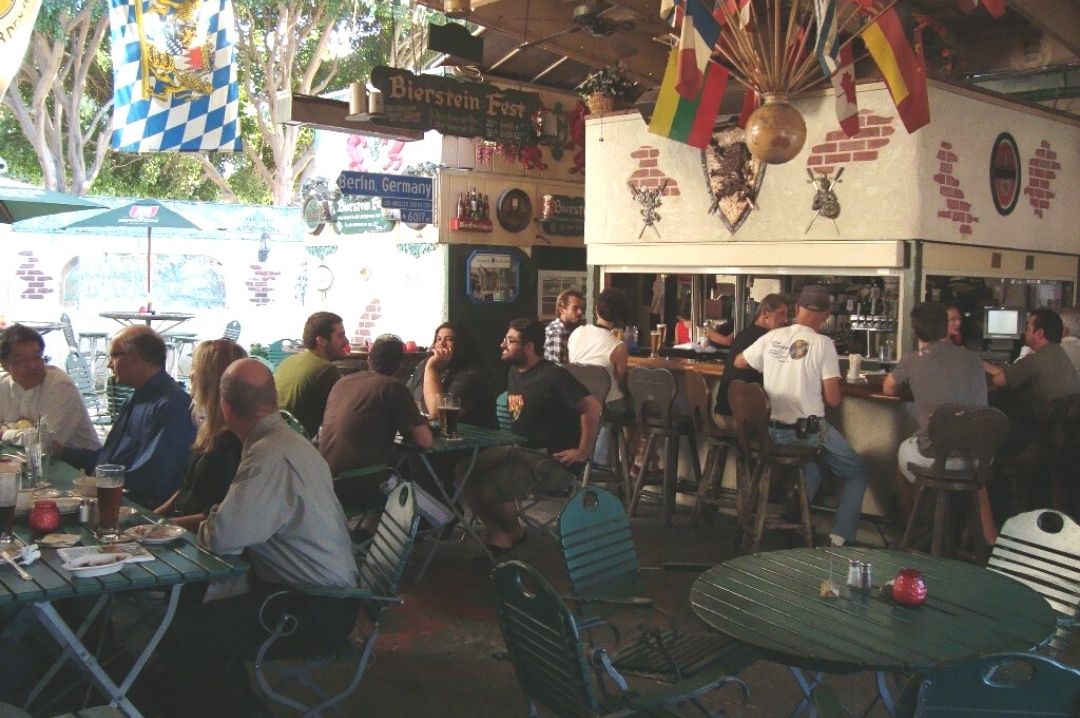 The Red Lion Tavern, source: Facebook
The Red Lion Tavern has transformed its parking lot into a lovely, spacious dining area. Since 1959, this L.A. landmark continues to serve traditional German cuisine and a wide selection of imported German beers in an old-world infra-setting.
Happy hours are from 12 pm to 6 pm, Monday to Friday. Saturdays and Sundays are part of the Brunch Weekend, timed from 11 am to 3 pm.
Location: 2366 Glendale Blvd., Los Angeles, CA 90039
The Irish Times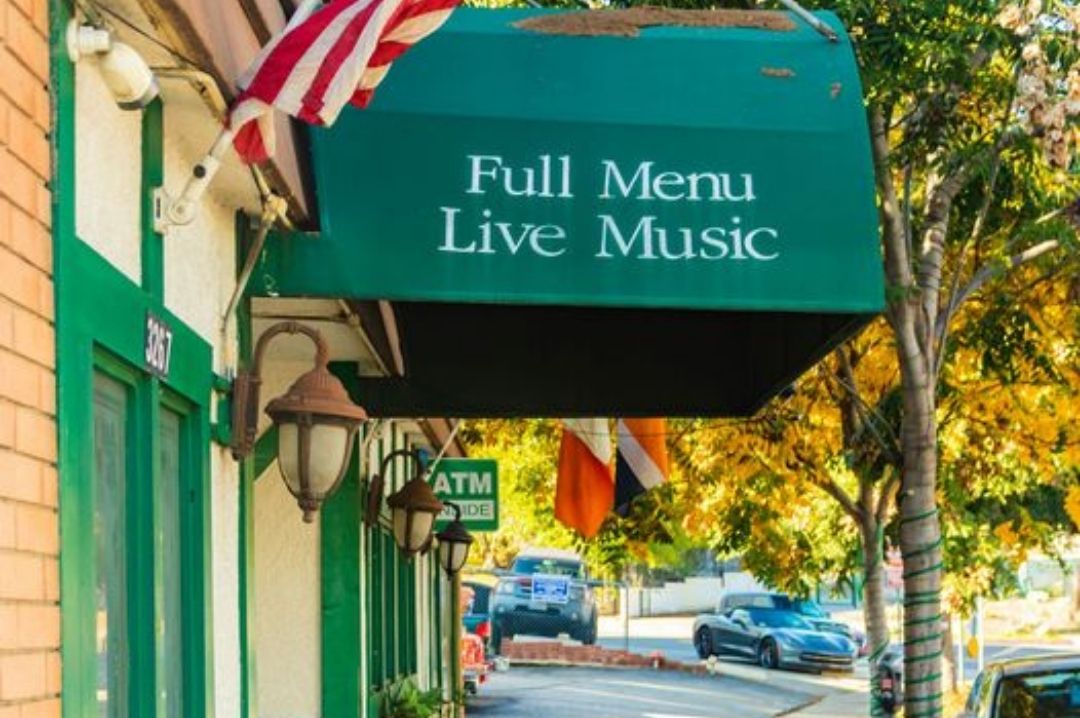 The Irish Times, source: Facebook
Named after The Irish Times newspaper, the pub was opened on November 4th, 1995 by James McGurrin Sr. who had spent many years working as a printer for the newspaper in Ireland. The Irish Times is known for its rotating selection of brews, ranging from the classic Guinness Stout to lighter and fruity beers like the Hell or High Watermelon by the 21st Amendment Brewery. We highly recommend the Irish coffee here.
Location: 3267 Motor Ave, Los Angeles, CA 90034
Casey's Irish Pub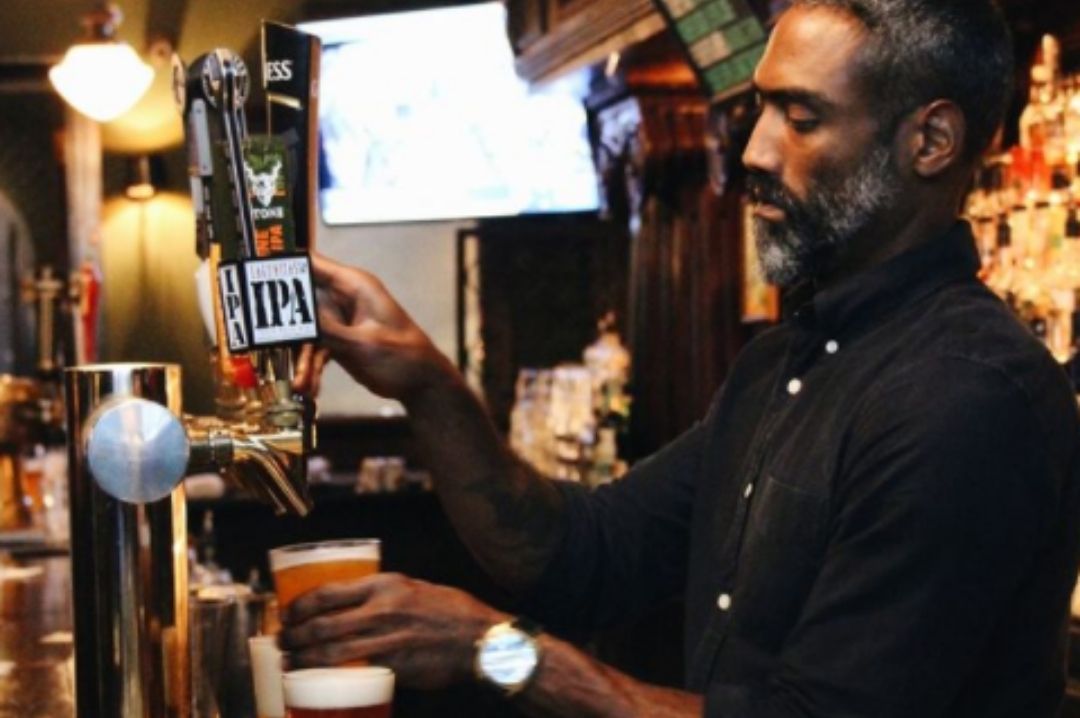 Casey's, source: Instagram
Casey's Irish Pub is an underground pub, located in central downtown Los Angeles. The food menu is made up of classics such as wings, burgers, and sandwiches available at the restaurant and a full tavern, featuring various types of whiskeys.
An outdoor patio, a dart area, billiards, tables, several large-screen televisions, and a variety of private party reception rooms are available for live entertainment in their pub. Furthermore, the stage shows include musical operas, comedy routines, and trivia too.
Location: 613 S Grand Ave, Los Angeles, CA 90017
Irish Pub Tom Bergins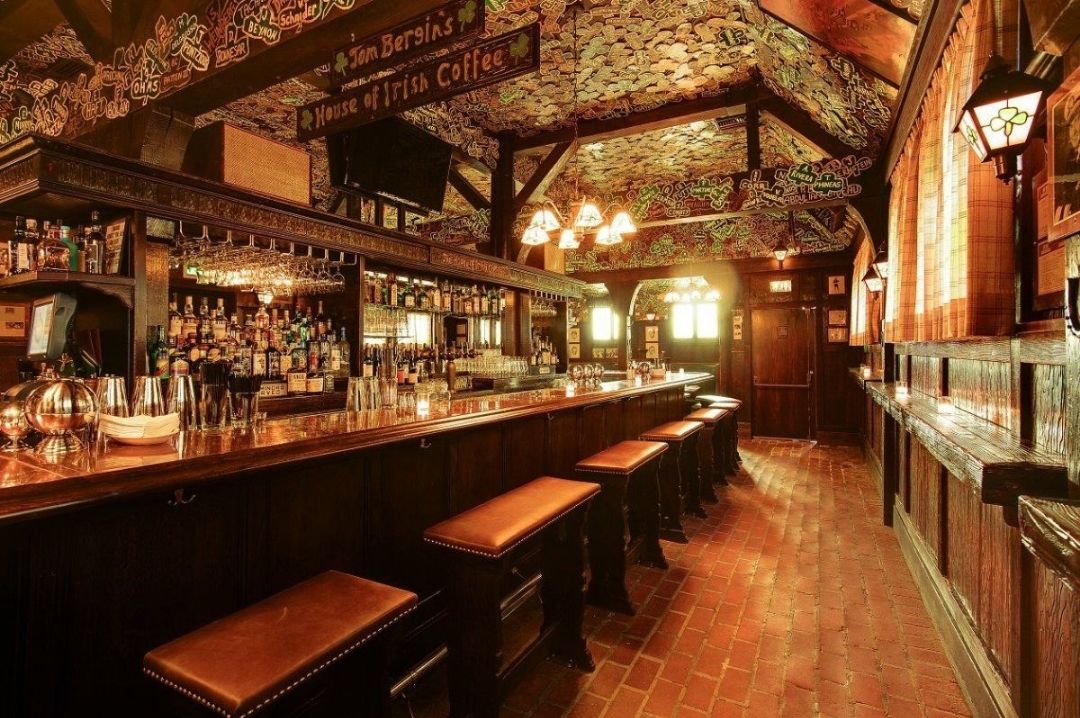 Tom Bergins, source: Website
Famous for its Patio Dining, Tom Bergins' pub is a great place to hang out. Their food menu features sandwiches, burgers, salads, and desserts. A full range of wines, cocktails, and beers are available at the bar. From 4 to 6 p.m., there is a happy hour with a variety of draft beers, well drinks, and shots.
Location: 840 S. Fairfax Ave., Los Angeles, CA 90036
Robin Hood British Pub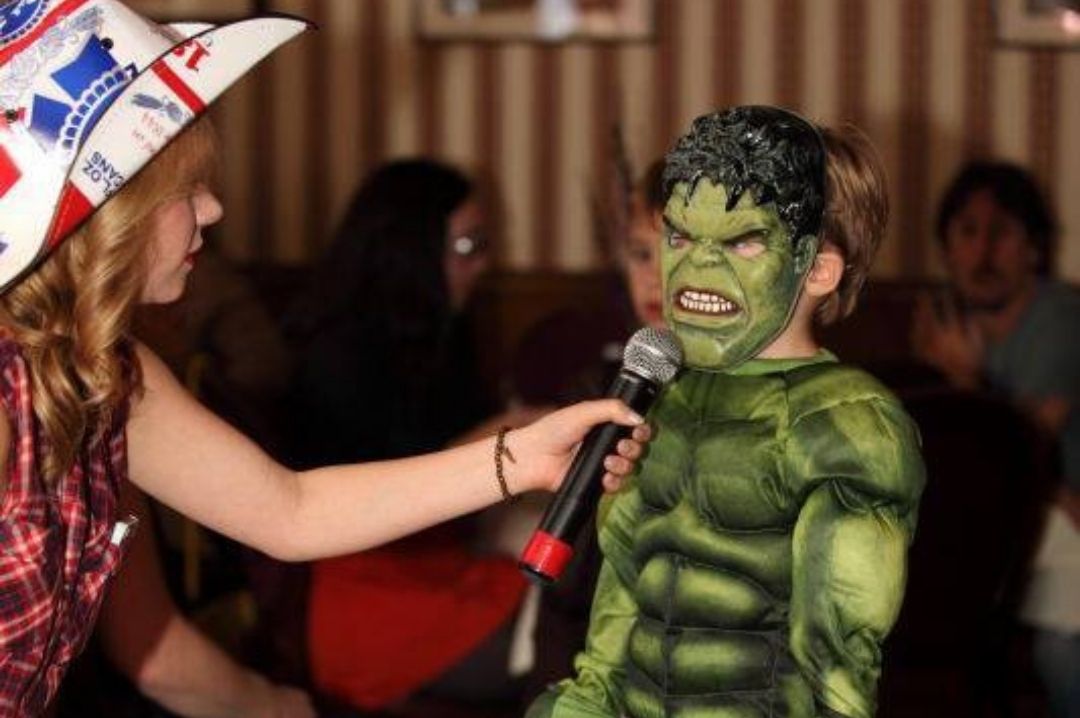 Little Monster night at Robin Hood, source: Facebook
Robin Hood's British pub has been a home away from home for regulars for nearly 30 years, and is genuinely British, from the draught beers to the darts and homemade pink, yellow-checkered Battenburg cake, with marzipan wrapped in wraps, that goes perfectly with afternoon tea. They have homemade chicken curry pie or genuine fish 'n' chips, to carry you to London for a mini-visit.
Location: 13640 Burbank Blvd, Sherman Oaks, CA 91401
Ye Olde King's Head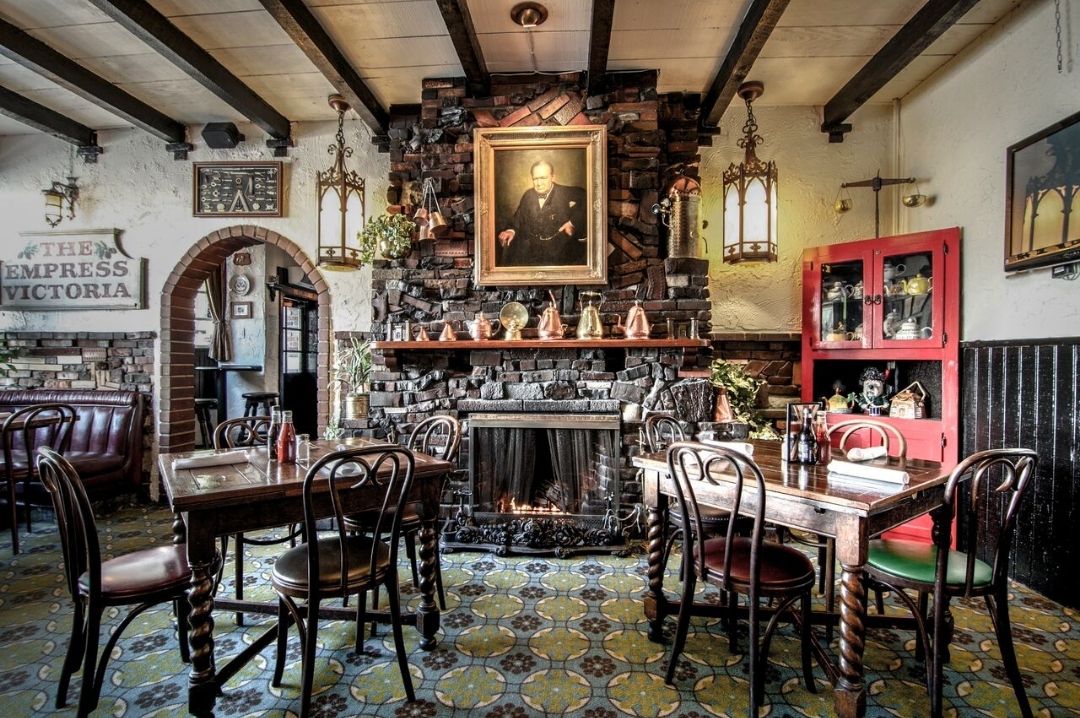 Ye Olde King's Head, source: Facebook
Ye Olde King's Head has been renowned as one of the world's finest and best-known pubs coming from the UK. The pub, lounge, outdoor terrace, and Gift Shoppe have a true taste of Britain on the west coast.
Happy Hours go from 4 pm to 7 pm, Monday through Friday. Discounted drinks and bar treats are available indoors and on the outdoor patio. Catch up with old friends or mingle with new ones, select the drinks of choice from two bars in the pub. The "Bulldog Bar" is a small and intimate one that is part of the main venue, and the other is the main bar. They screen all the matches, soccer, baseball, basketball, and more.
Location: 16 Santa Monica Blvd, Santa Monica, CA 90401
Saekdong Juhgori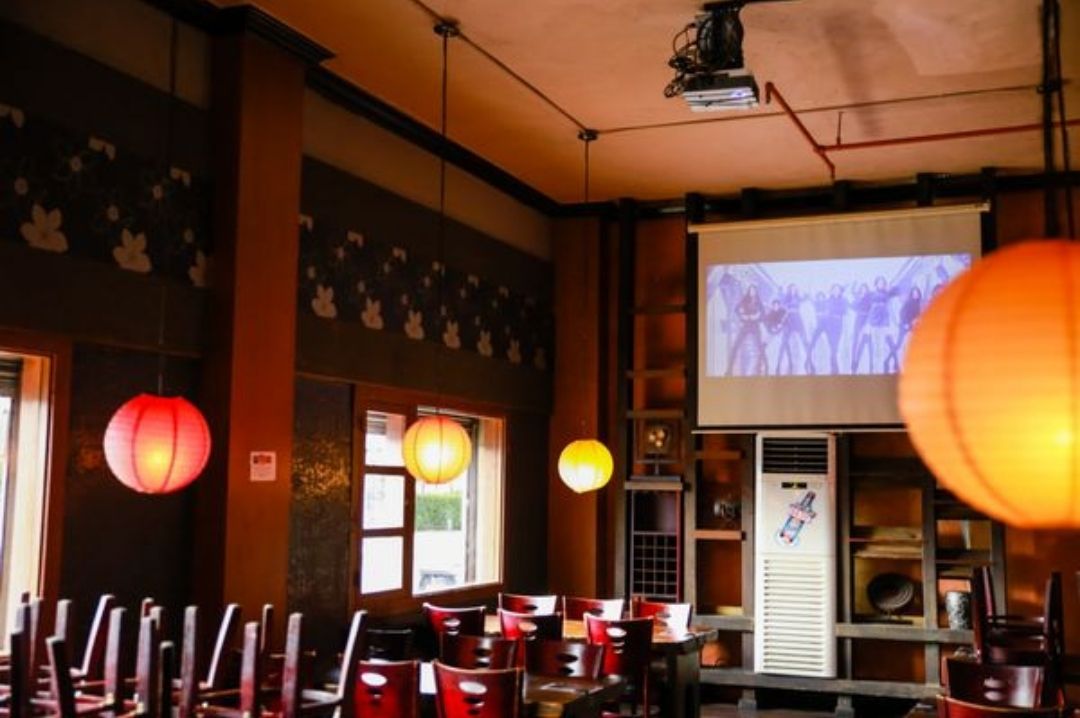 Saekdong Juhgori, source: Website
Stop by Saekdong Juhgori if you want to have an authentic Korean dining experience without having to fly around the world. The pub is enthusiastic about sharing the delectable flavors of the Korean culture with the guests. In addition to the food, it is an ideal location for colleagues and coworkers to enjoy a nice dinner or unwind after a long day. So, if you want to have a good time while eating delicious food, visit Saekdong Juhgori and take your taste buds on a trip to Korea with the traditional Korean Jeon.
Location: 4083 W 3rd St, Los Angeles, CA 90020
Wirtshaus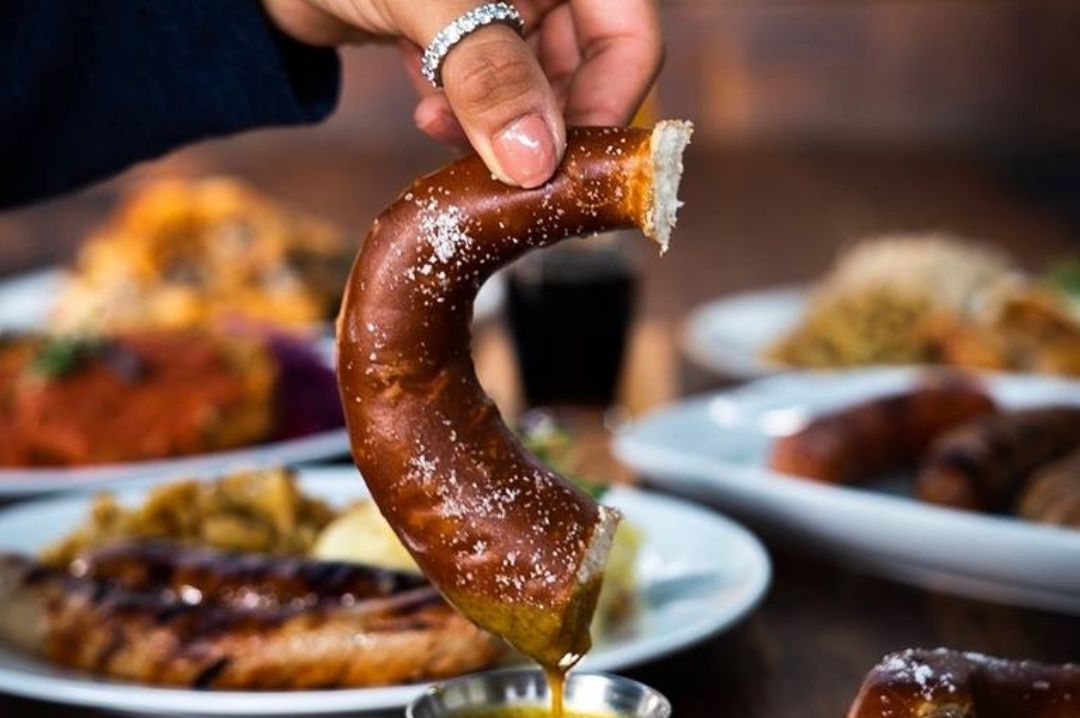 Wirtshaus, source: Facebook
Over 35 German beers and a great range of German and Austrian wines are available at this authentic German Pub and restaurant. The Wirtshaus has a friendly, laid-back, and "gemütlich" atmosphere. Come hang out with children, date, dog, and even your grandmother. Enjoy yourself on one of the long wooden tables inside, outside in the lush Biergarten, or by playing "around the World" on the ping-pong table.
Authenticity is the reason Wirtshaus is so good. They provide you with the best in traditional German cuisine and the menu features schnitzel, sausages, potato pancakes, currywurst, and, of course, pretzels. There are also vegetarian and kid-friendly options available.
Location: 345 N La Brea Ave, Los Angeles, CA 90036
[Header Image: Wirtshaus Beer Garden, source: Facebook]
South San Francisco Conference Center, 255 South Airport Boulevard, South San Francisco, CA 94080, United States
Register Now
South San Francisco Conference Center, 255 South Airport Boulevard, South San Francisco, CA 94080, United States
Register Now