Where to Sip Gin & Tonic in Los Angeles
This time-honored cocktail has been around for millennia. Celebrate Gin & Tonic Day at these popular spots in Los Angeles.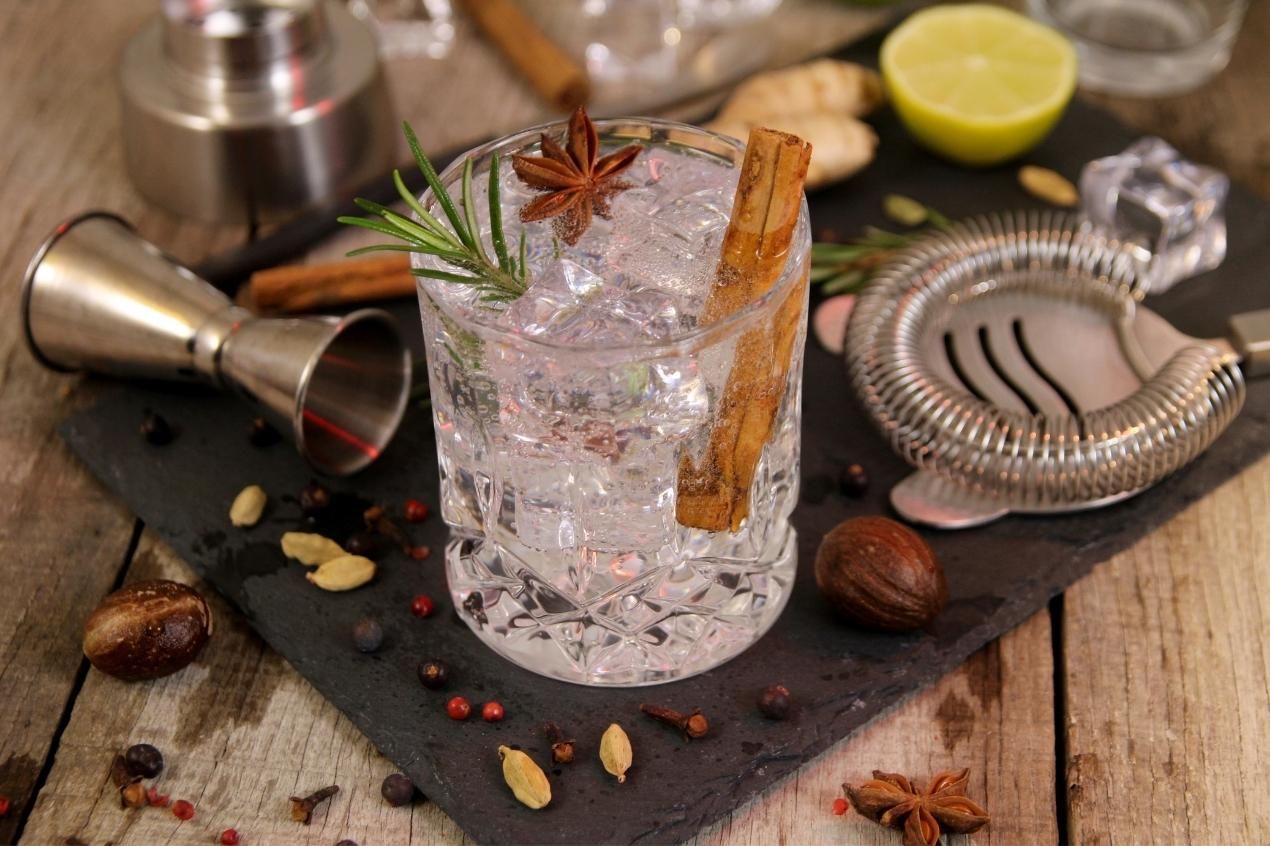 If cocktail list superlatives existed, the gin and tonic would be voted "Most Popular." If you're stuck for ideas or don't have a go-to drink, a gin and tonic never goes wrong.
International G&T day is on the 19th of October, but LA is celebrating this favorite cocktail all week long! On the surface, it appears to be a simple drink, but with only four ingredients — gin, tonic, ice, and sometimes a wedge of lime or a sprig of anything herbaceous — each one must shine. Gin is the most well-known of these.
Just in time for fall, these are the top three spots in Los Angeles for gin and tonics.
Bathtub Gin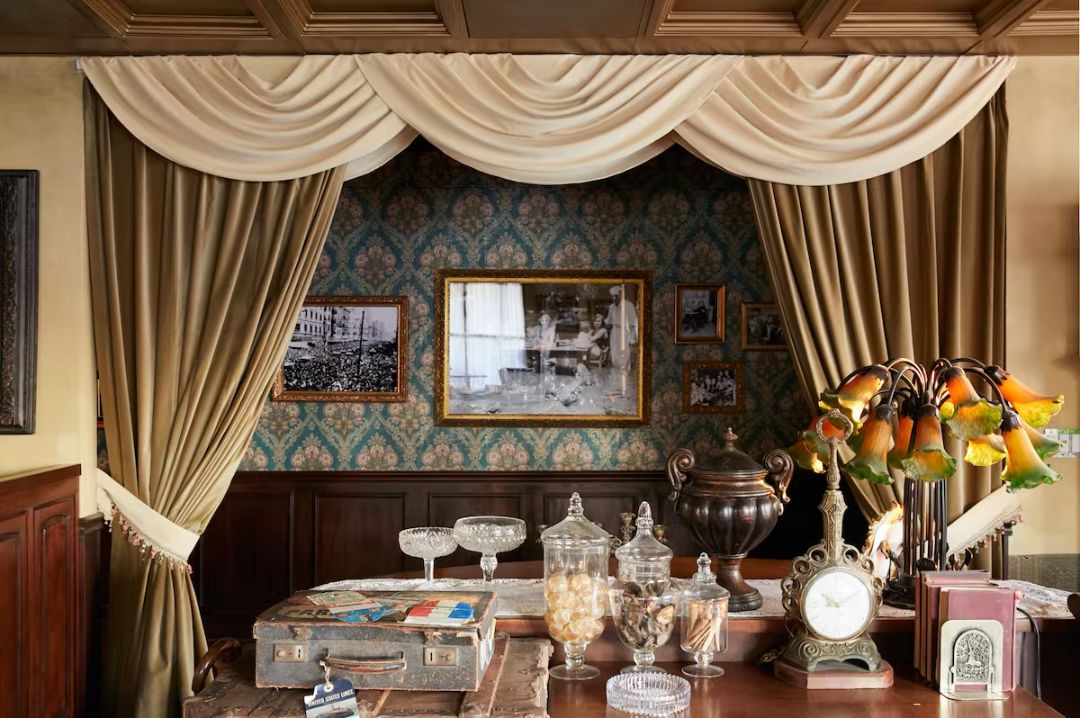 Image Source- Bathtub Gin
Bathtub Gin is a Prohibition-inspired speakeasy that transports customers to the Roaring Twenties with its unique decor, live entertainment, and craft cocktail menu that focuses on gin. If you want to celebrate Gin & Tonic Day this is the ultimate place for you.
You will get an entire section that is dedicated to gin & tonic prepared with gins from different countries, such as Bombay East Gin (England), Malfy Blood Orange Gin (Italy), and many more. Try the gin & tonic with Roku Gin from Japan Umeshu if you want to taste some refreshing East Asian flavors. It is made with Basil, Dried Apricot, Fever-Tree Sparkling Yuzu Lime - East Asian influence and delight. Every gin & tonic in the list is garnished with 2 pairings and 3 Juniper Berries.
Address:
7174 Melrose Ave,
Los Angeles, CA 90046
The Roger Room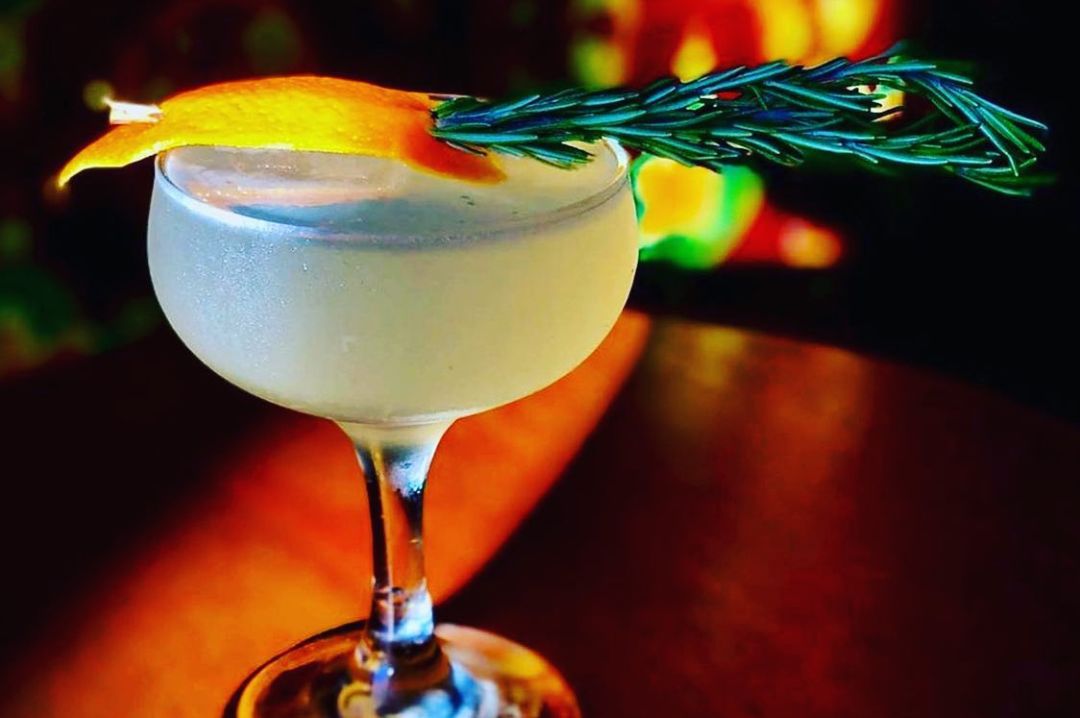 Image Source- The Roger Room
This West Hollywood pub is a true cocktail lover's haven, concealed behind an unmarked entrance. Inside, it's dark and dim, with vest-clad bartenders silently going about their business. Like any good speakeasy, it organizes its drinks by liquor (there's even an absinthe area), and gin is definitely not neglected here.
You can also go complicated with their signature drink, the Old Sport, a unique take on G & T. It is prepared with The Botanist gin, black tea-infused Soho lychee liqueur, and cucumber and lime juices, or you can go for a gin and tonic, which may sound easy, but there's always a creative twist at the Roger Room.
Address:
370 N. La Cienega Boulevard
West Hollywood, CA 90048
Eveleigh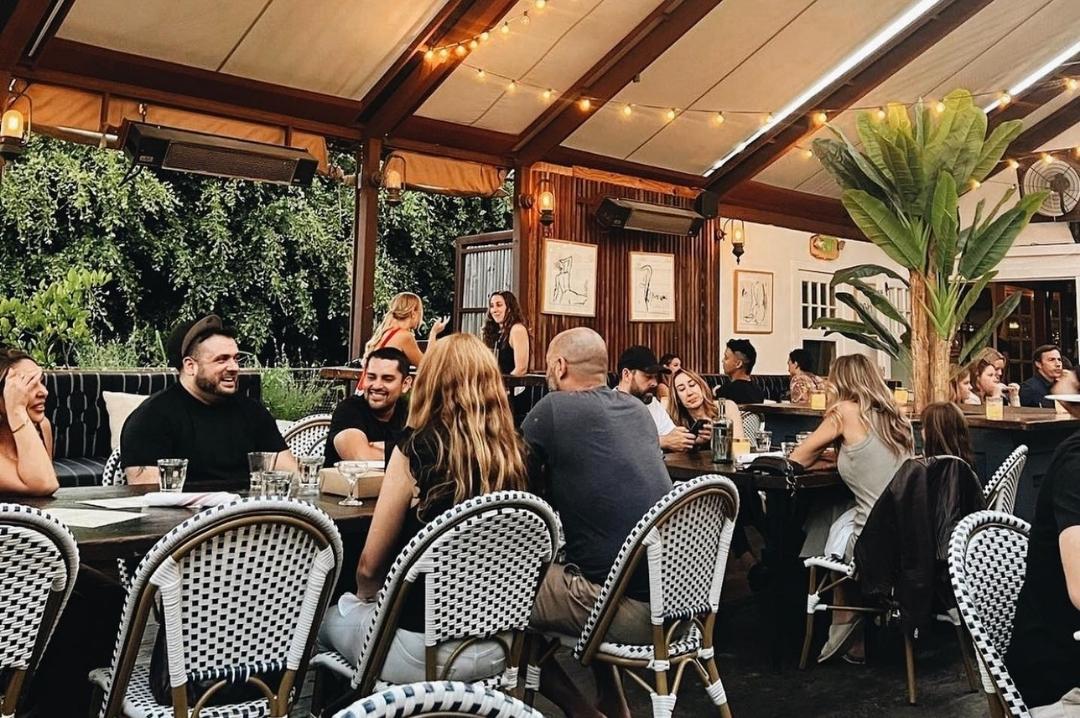 Image Source- Eveleigh
The Eveleigh is a garden party paradise in the middle of West Hollywood, and the barn-like back room serves as a patio and hosts one of the most beautiful parties in town. The owners were clever enough to design two bars, one of them is located at the back of the patio, where you can order excellent cocktails while gazing out over a breathtaking vista of the city laid out in all its jewel-like splendor.
You must definitely try the Eveleigh G&T made with gin and their house-made tonic if you visit here this Gin & Tonic Day. It is extremely popular among regulars. Eveleigh embraces the historic structure's original identity: a small and modest residence constructed on an orchard in 1923.
Address:
8752 West Sunset Blvd
West Hollywood, CA 90069
JOEY DTLA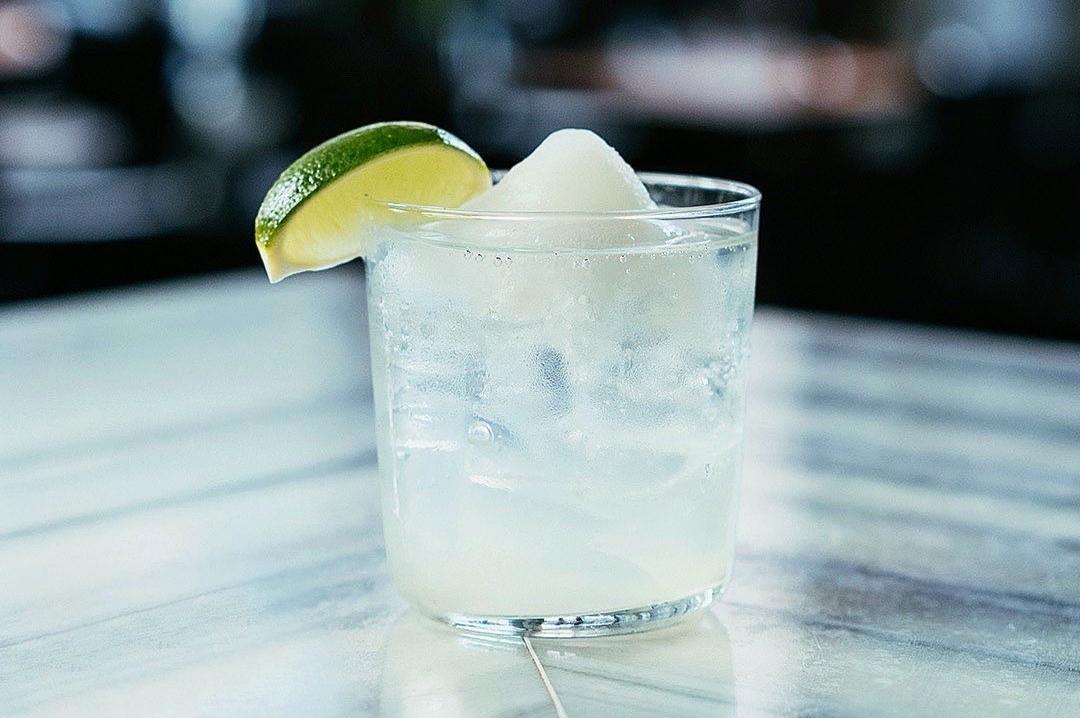 Image Source- JOEY Restaurants
Covering the corner of 7th and S Flower St with the biggest street-level patio in downtown Los Angeles, this space has a theatre kitchen, an amazing stone bar top, and a customized wine wall in the lounge. Offering guests a fabulously modern and refreshingly relaxed upmarket restaurant experience. You must order their Super Sonic Gin cocktail with tonic and Hendrick's Gin for G+T Day prepared with New Amsterdam gin, fever tree Indian tonic, lemon-lime slush, lime, cucumber, and rosemary.
The first JOEY opened in 1992, and as the news spread, a second location was immediately planned. JOEY Restaurants are now located in Vancouver, Kelowna, Calgary, Edmonton, Winnipeg, Toronto, Seattle, California, and Texas. Every JOEY location is unique, but they all have a few things in common: amazing food, vibrant environments, and amazing dining experiences.
Address:
700 W 7th, unit S430
Los Angeles, CA 90017
Brera Ristorante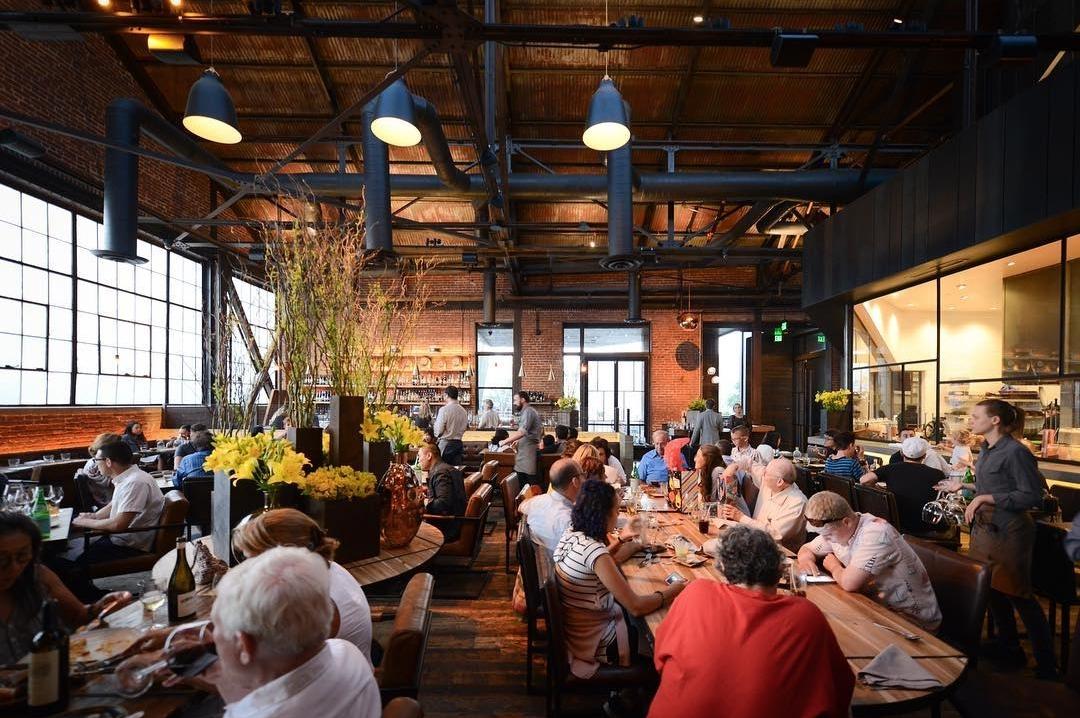 Image Source- Brera Ristorante
Downtown's most popular Italian restaurant Brera ristorante elevates the G&T experience by creating its own tonic. Celebrate your Gin & Tonic day here by ordering BRERA'S GIN & TONIC. If you are having a long day this cocktail is perfect for you made with botanist gin, housemade tonic, and Brera kumquat bitters.
Chef Angelo Auriana and Matteo Ferdinandi's multi-regional Italian Osteria, BRERA Ristorante, is a combination of a casual osteria with relatively formal cooking in an enjoyable location. The Cuisine highlights the unity and complexity of the Italian people's cultural history through traditional local dishes recreated in Chef Angelo's flair, which now defines his contribution to contemporary Italian Cuisine.
Address:
1331 E 6TH Street
Los Angeles, CA 90021
Written by Aparna Dutta, Beverage Trade Network