Where to find the best Sake in LA
Whether you're a veteran or a novice, these Japanese spots in LA will quench your sake thirst.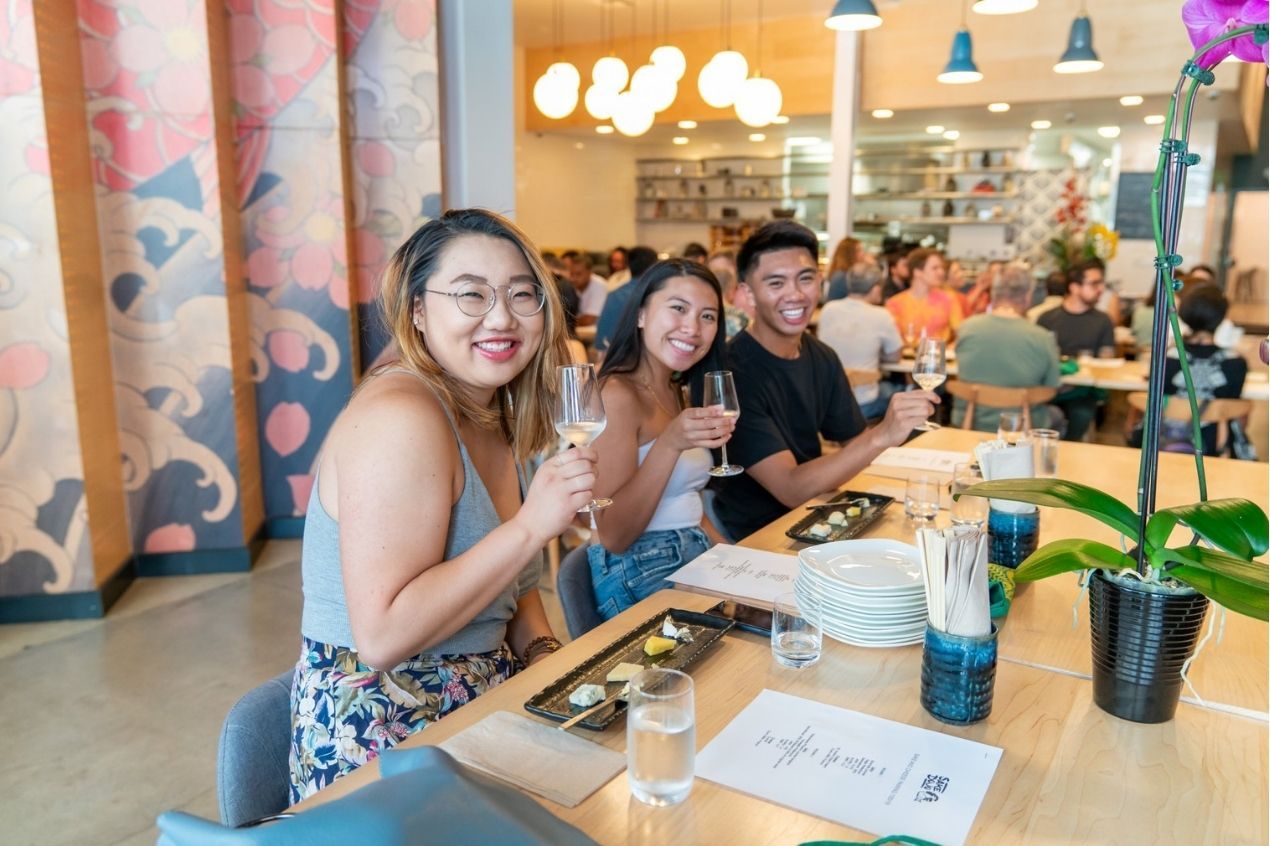 Warm or cold, sake has stolen the hearts of many, ours included. Lucky for us, Los Angeles never runs out of the white elixir. Fuelled by the second-largest Japanese population in the US, LA is home to some great spots that offer sake in its many forms. Here are our top picks.
Kinjiro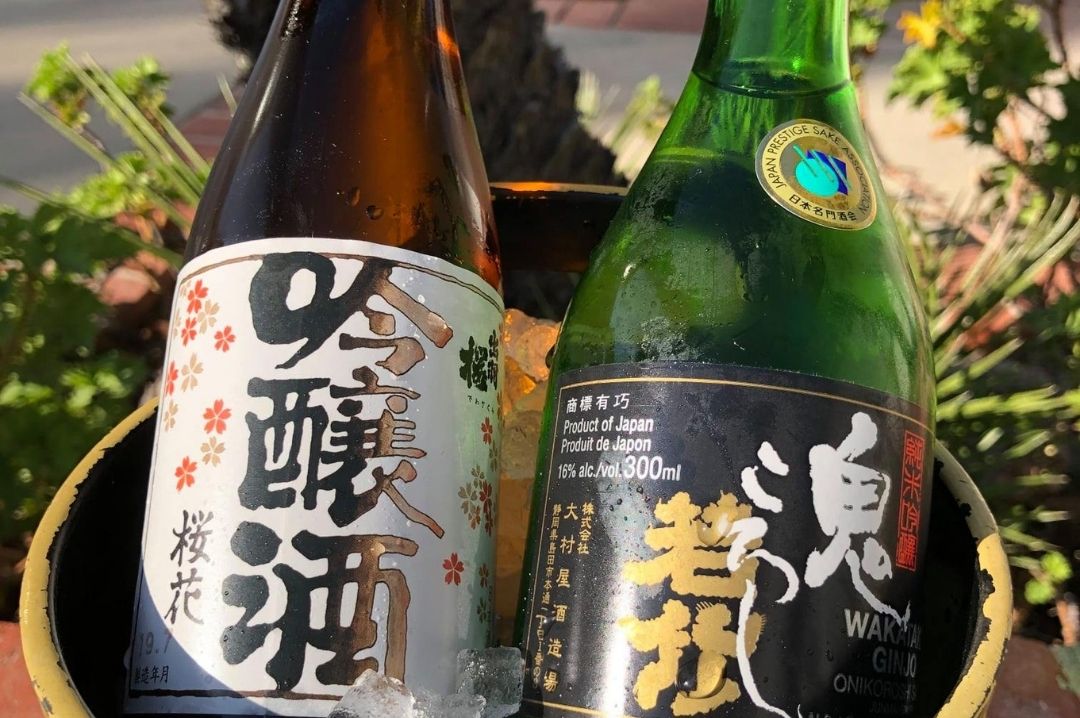 Sake bottles left to chill in an icebox, Source: Facebook
Known for their premium sake in Little Tokyo, Kinjiro has a collection of warm, cold, and specialty sake on the bar. The Kamoizumi Plum Sake carries subtle sweet and acidic notes, making a great pair with Kibinago Sardine Tempura. There are multiple choices for a sake lover to make, as the place serves cold sake in small and large bottles and hot sake like the Kenbishi Kuromatsu Honjozo. Named after a boy, Ninomiya Kinjiro, who became one of the most loved statesmen in Japan for bringing joy to the people with food during hard times, the restaurant aims to carry on the namesake legacy with exemplary food made by chef Yoshikazu Kondo. Sake and shochu drinks at Kinjiro will take you on a Japanese drinking roll.
Location - 424 E 2nd St, Los Angeles, CA 90012.
Timings - Closed (Sunday and Tuesday)
5.30 pm to 9 pm (Monday, Wednesday, Thursday, Friday, and Saturday)
Yen Sushi & Sake Bar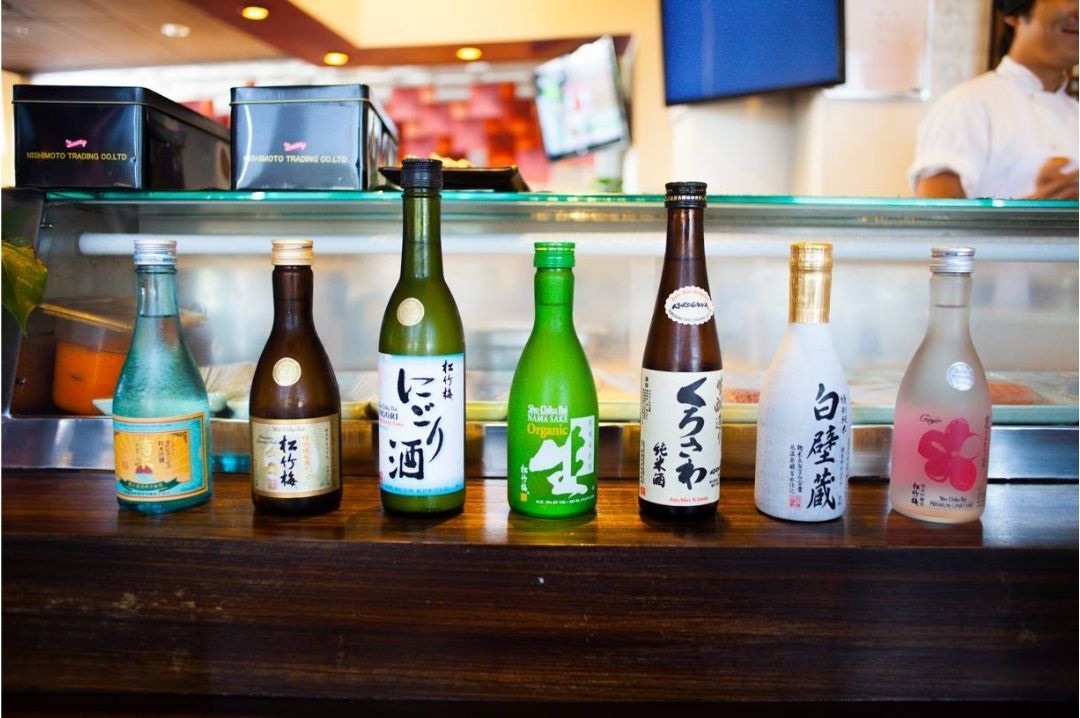 Sake options line up at Yen Sushi & Sake Bar, Source: Facebook
Yen Sushi & Sake Bar is a place to be if you are fond of Japanese cuisine. Not only do they offer tasty sake varieties like Kikusui, Shirakabegura, Hakkaisan, and others, but also present delicious bites such as the Golden Cracker Roll, Crispy Rice with Spicy Tuna, Rainbow Roll, and more. Find yourself sipping on hot sake and relish the Nabeyaki Udon noodle hot pot with it. It wouldn't be an overstatement to call this casual eatery all Japanese, in operation since 2002, serving draft beers and sake under $2.
Location - 9618 W Pico Blvd #509, Los Angeles.
Timings - 12 pm to 3 pm, 4.30 pm to 9 pm (Monday to Sunday)
Sake Dojo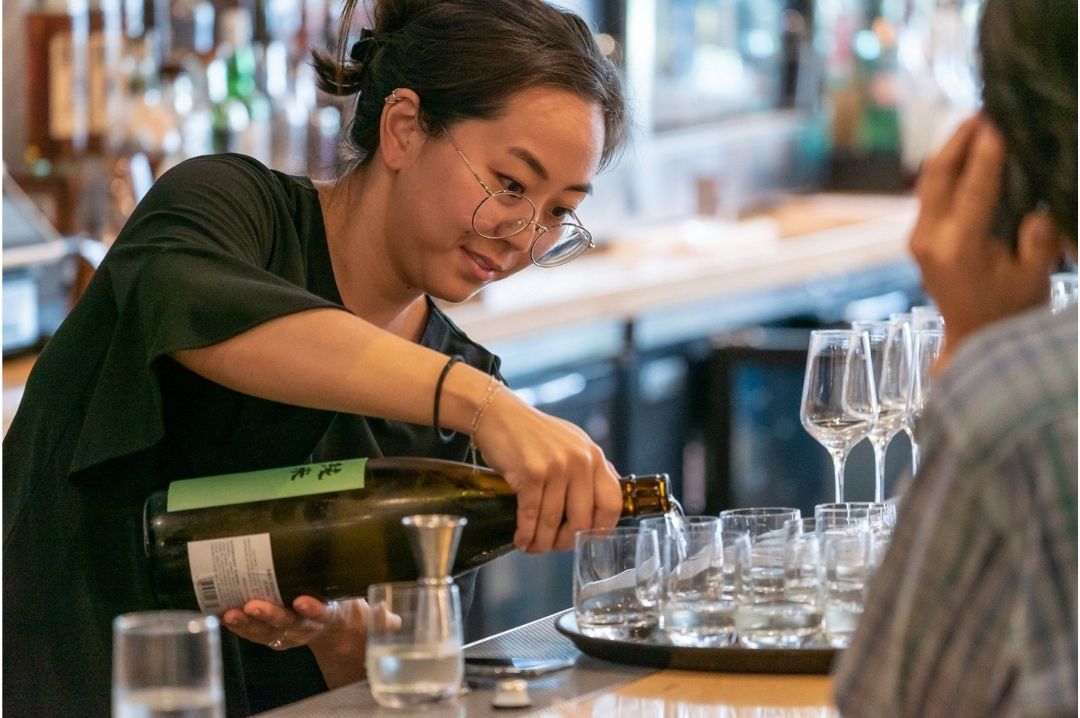 Pouring sake in the glasses, Source: Facebook
Translating the term Sake Dojo from Japanese, 'Place of the Way' will teleport you to a modern Tokyo establishment with an authentic Japanese-style culinary twist. Located in the hustle and bustle of Downtown, Sake Dojo invites you to relax with nigori and ginjo sake choices to go with bottled and canned Japanese beers. Tee up the tofu skewers with the Kikusui Perfect Snow Nigori or chomp on salmon sushi with the Kubota Senjyu Ginjo, as the well-finished wooden interiors make your experience simple and delicate. Everything is neat and tidy at the Sake Dojo, with the well-structured bar proving to be a great place for long drinking hauls. They also serve Jelly Shot Sake and anime-themed cocktails at the bar.
Happy hours - 5 pm to 7 pm
Location - 333 E 1st St, Los Angeles, CA 90012.
Timings - Closed (Monday to Tuesday)
4 pm to 10 pm (Wednesday to Saturday)
Oops Sushi & Sake Bar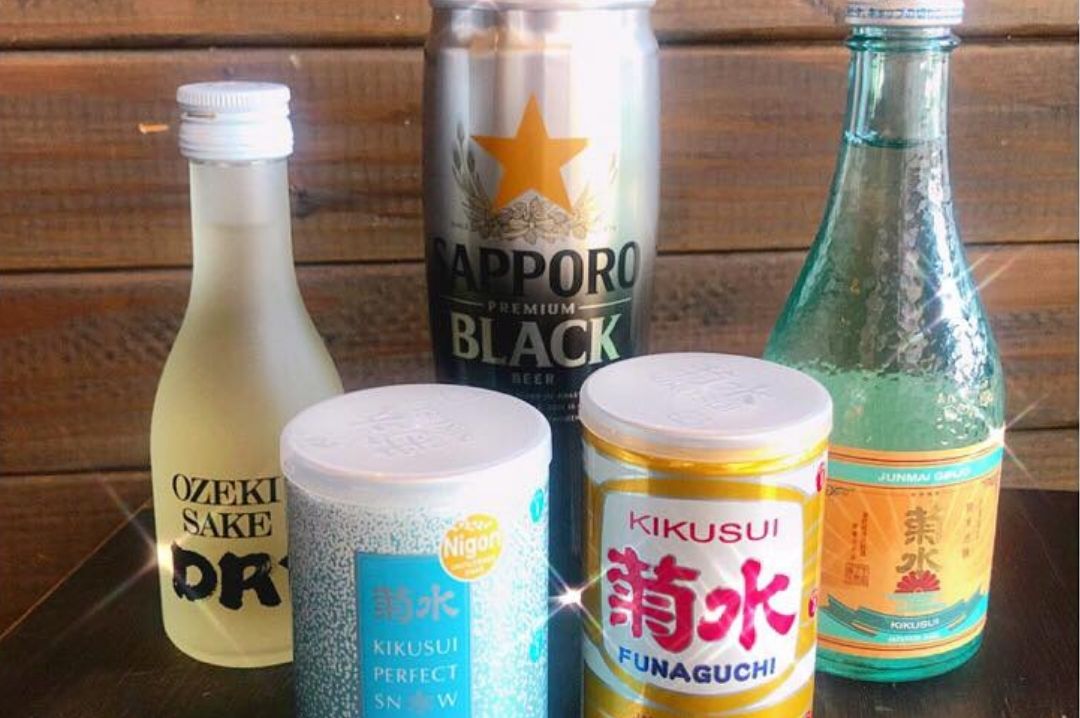 Sake drinks at Oops Sushi & Sake Bar, Source: Facebook
A small place with a surprisingly large Japanese food and drinks menu, Oops Sushi & Sake Bar houses contemporary sake options, with the cheapest starting from $3, by the glass Suigei Tokubetsu junmai. The range extends to $70 with the Hakkaisan Yukimuro bottle that goes well with Tuna Sampler and baked green mussel. Famous for their stylish sushi rolls, the restaurant has a lot in store when it comes to small plates, sashimi, and salad. We recommend the Onikoroshi sake, nicknamed 'Demon Slayer', having a tantalizing palate of fruit flavors, favorably doing well with all meats because of its long dry finish.
Happy hours - 5 pm to 7 pm
Location - 11670 Gateway Blvd, Los Angeles, CA 90064.
Timings - 11.30 am to 9 pm (Sunday to Thursday)
11.30 am to 10 pm (Friday to Saturday)
Shibumi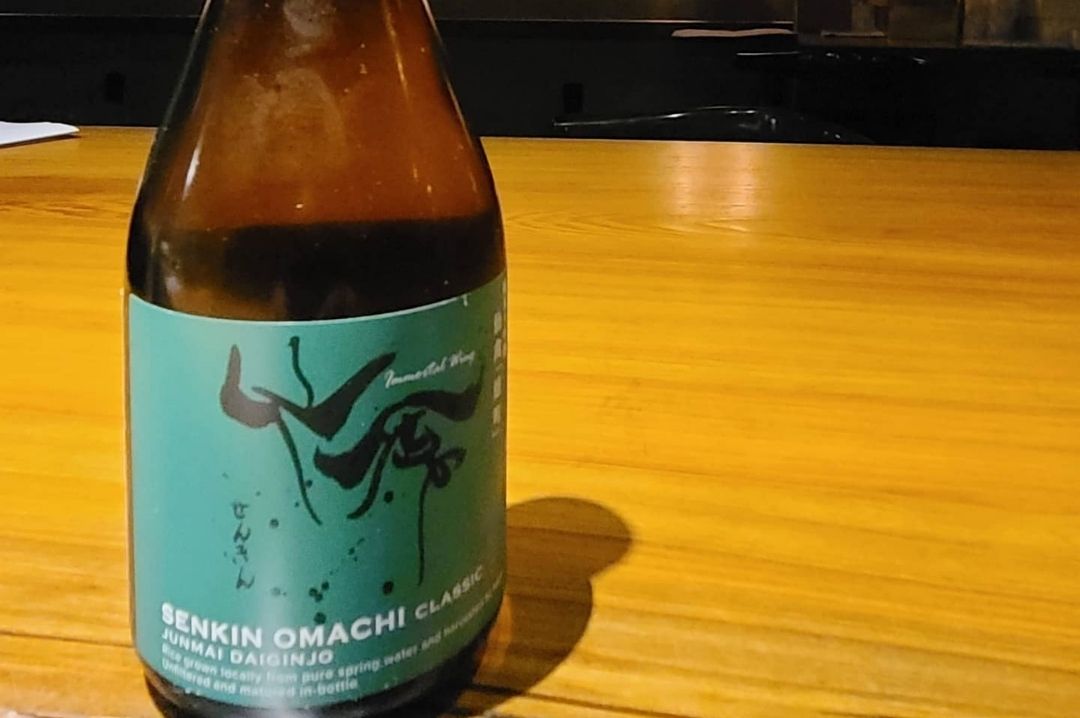 Senkin Omachi Junmai Daiginjo sake bottle, Source: Facebook
The list would have been incomplete without a Michelin star restaurant, thus, we bring forth Shibumi. Their menu might not be as extensive as some other mentions on the list, but Shibumi is paying a great deal of attention to detail. The dishes are made from high-quality organic ingredients, decorated beautifully before serving. Depending on your thirst for the Japanese liquid, select a sake either in a carafe or a bottle. Some notable sake on the menu includes Junmai Daiginjo, Natsu Nama Jinmai, and Tokubetsu Honjonzo. The restaurant is renowned for serving classic cocktails like highball, negroni, and old-fashioned on a 400-year-old cypress counter.
Location - 815 S Hill St, Los Angeles, CA 90014.
Timings - Closed (Monday to Tuesday)
6 pm to 10.30 pm (Wednesday to Sunday)
Izakaya Bizan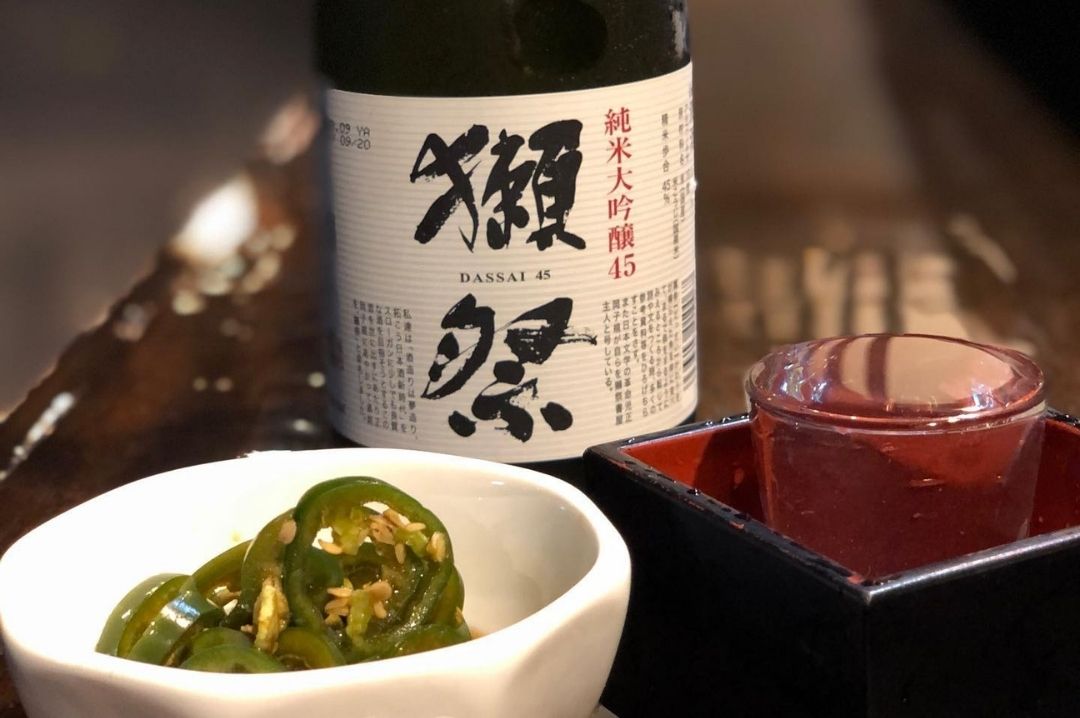 Sake served on the table at Izakaya Bizan, Source: Facebook
Highlighting the Japanese culture of Izakaya, Izakaya Bizan is set out on one clear objective - exceed the customer's expectations with persistent effort towards perfection. Serving home-style food in a relaxed atmosphere, the restaurant is an ideal spot for a casual drinking session. The menu is filled with starter dishes like salads, sushis, cut rolls, sashimi, and more. But, for those searching for a premium sake dose, Izakaya Bizan poses with flamboyance. Apart from fancy bottles like Karatanaba, Kubota Manju, and Kurosawa, the establishment serves house sake (warm and cold), starting from $4. Not to forget their Japanese cocktail called Chu-Hi, made with white peach, green apple, shochu, lemon, orange, coke, calpico, oolong tea, and grapefruit, that comes alive with Yakitori meat dishes.
Happy hours - 5 pm to 6.30 pm
Location - 333 S Alameda St #314, Los Angeles, CA 90013.
Timings - Closed (Monday)
5 pm to 10 pm (Tuesday to Wednesday)
5 pm to 10.30 pm (Thursday)
5 pm to 11.30 (Friday to Saturday)
4 pm to 10 pm (Sunday)
Sake Sushi Bar and Lounge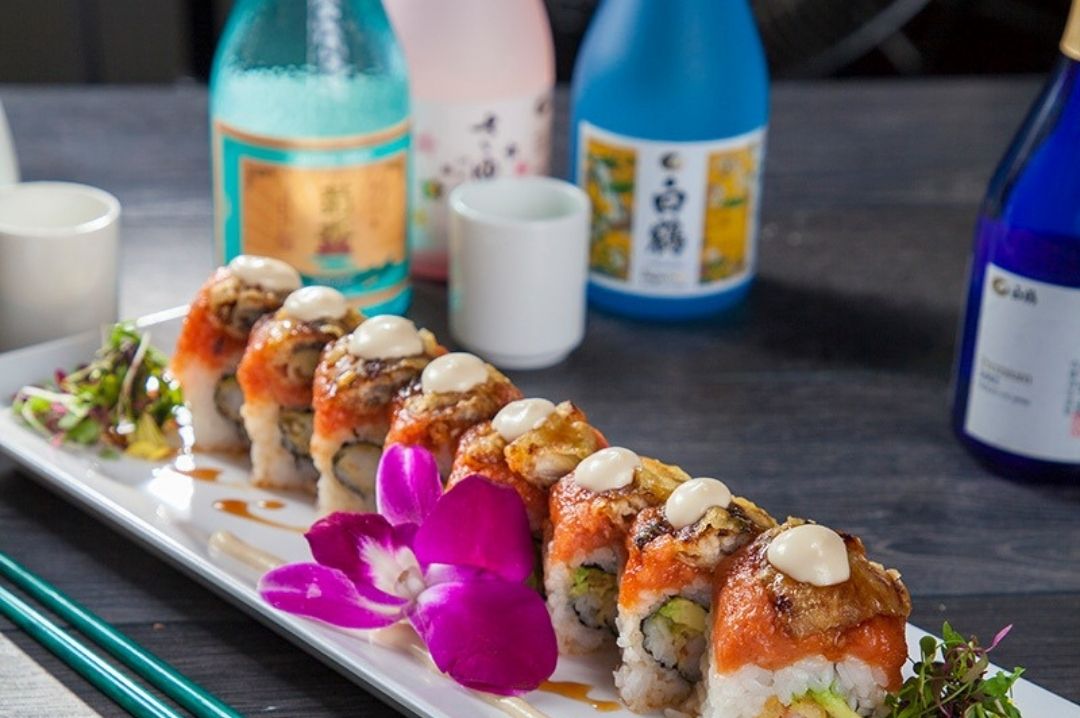 Sushi and sake at the Sake Sushi Bar and Lounge, Source: Facebook
Claiming to be the biggest Japanese fusion restaurant in Montrose, Sake Sushi Bar and Lounge has a rotating selection of premium cold, nigori, regular cold, and ultra-premium sake. The Wakatake Onikoroshi pleases veteran sake drinkers with excellent acidity. Peach and tangerine elements linger with honey tones on the palate, leading to a smooth finish. Another sake worth trying is the Yuki nigori, blossoming with sweet aromas of white peach. From the food menu, Yellowtail Belly nigiri sushi stands out, along with the Hogwarts roll.
Location - 2270 Honolulu Ave, Montrose, CA 91020.
Timings - 11.30 am to 9.30 pm (Monday to Sunday)
n/naka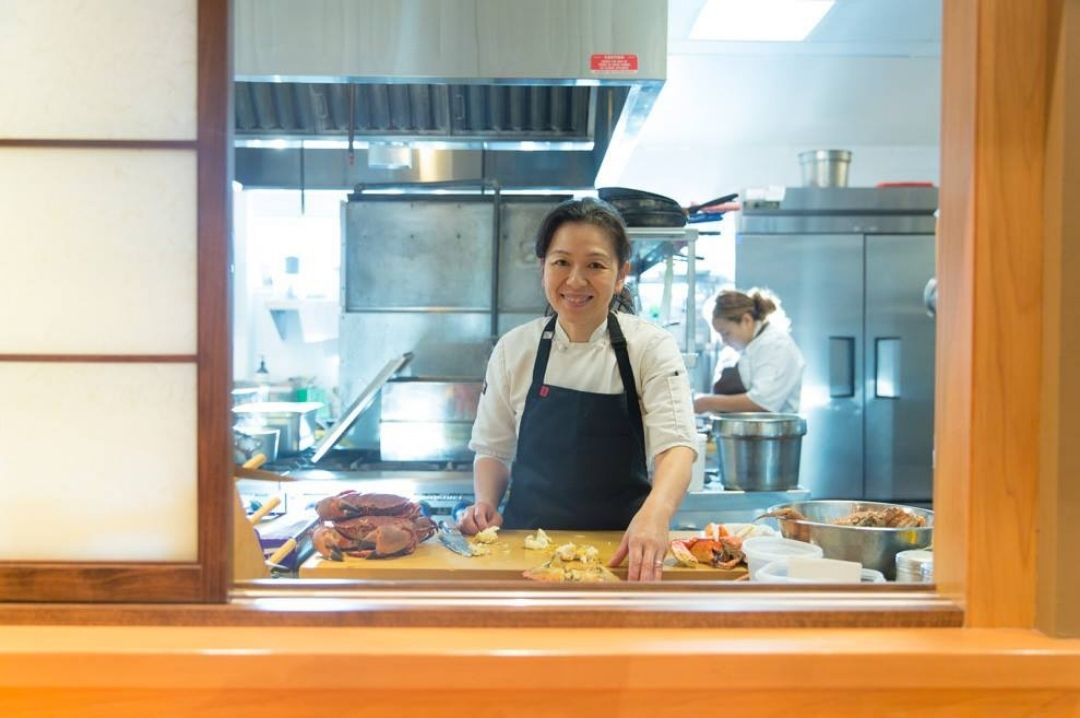 Head chef Niki Nakayama in action, Source: Facebook
A highly rated kaiseki restaurant with two Michelin stars, n/naka presents upscale Japanese tasting menus in a symmetrical modern interior. Head chef Niki Nakayama is responsible for setting out thirteen-course meals with sake, wines, and beer to accompany. With more than 20 sake bottles to choose from, you can also try your hands on the glass options like Fukucho "Seaside", Kagatsuru, Hakurosuishu "Moon's Mountain Dew", and others. The wine/sake pairing starts from $150, while Modern Kaeseki and Vegetarian Tasting meal courses stand at $285 and $245 respectively. Note: Prices listed are per person.
Location - 3455 Overland Ave, Los Angeles, CA 90034.
Timings - Closed (Monday to Tuesday)
5.30 pm to 9 pm (Wednesday to Sunday)
Header image - Sake Dojo, Source: Facebook