Visit these Newly Added Restaurants in LA to the Michelin Guide
If you are looking for proof that Los Angeles is a haven for foodies, you must check out the list of LA area restaurants that the Michelin Guide added to their list.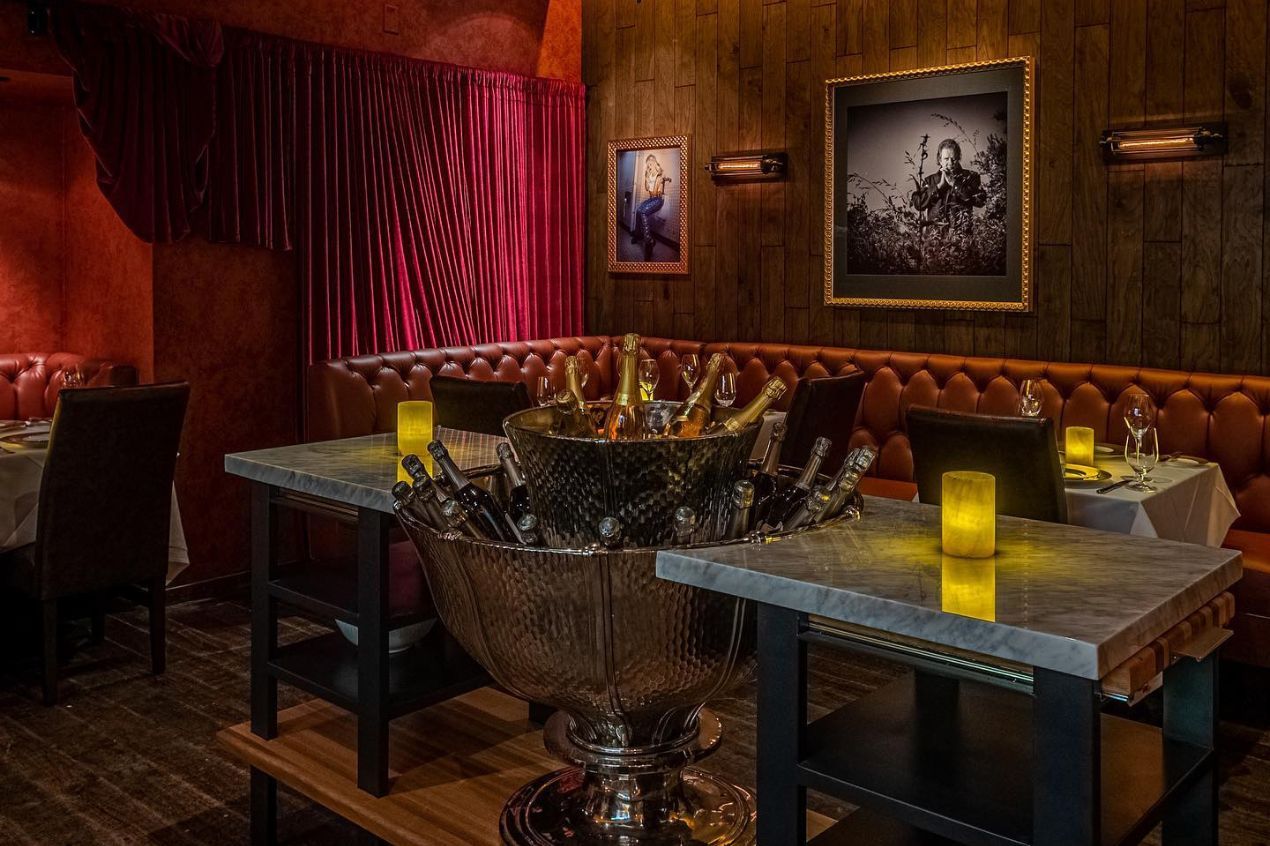 The Michelin Guide has added several Los Angeles-area restaurants to its listings, declaring the "new" spots that are noteworthy after anonymous inspectors from the international publication dined at them within the last year.
These nearby lists of eateries updated by the Michelin Guide gave the foodies new destinations where they can try out delicious food before they come up with the publication of the Bib Gourmands and Stars ranked restaurants.
The Fleur Room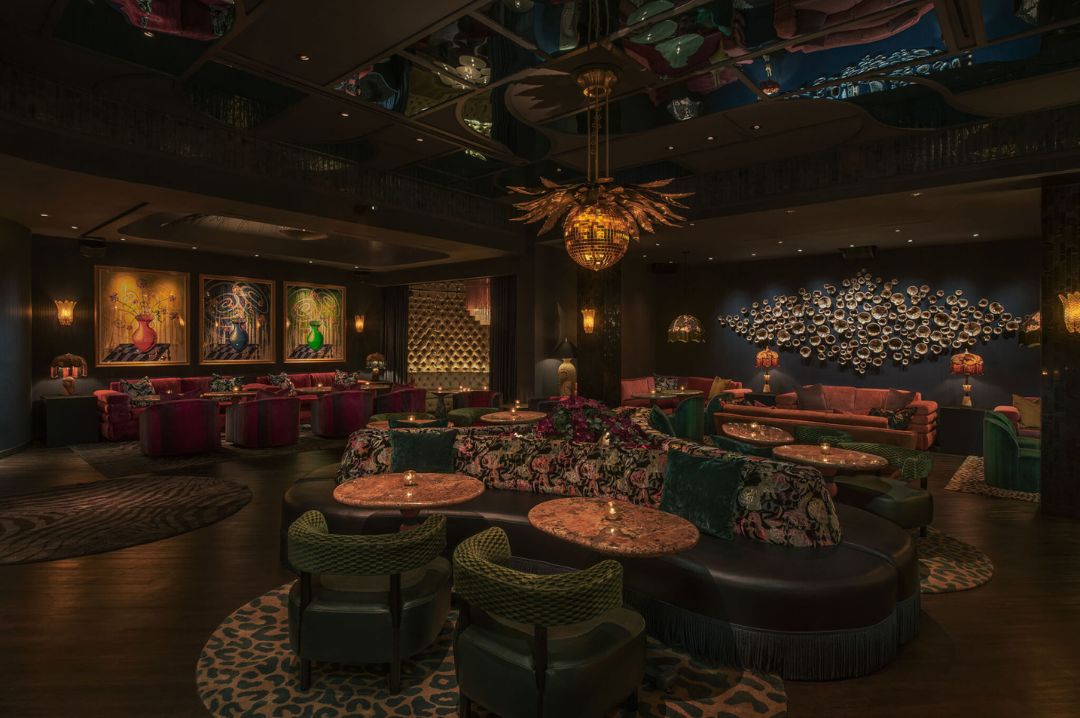 Image Source- The Fleur Room
The Fleur Room is a reservation-only cocktail bar from the hospitality group behind Tao, Lavo, Beauty & Essex, and the Highlight Room. If you love drama you will get it here as they serve their theatrical cocktails in a tucked-away lounge space beside the Lavo in West Hollywood.
The cocktail menu was designed by Craig Schoettler and includes ingredients like flowers, tiramisu dust, rose air, cotton candy, and cucumber ice. The provocative atmosphere of the club is complemented by a carefully curated cocktail menu that includes fresh juices, in-house created syrups and infusions, and elements of surprise such as theatrical vapors and dry ice presentations. The Fleur Room is open from Thursday to Saturday.
Address:
9201 Sunset Blvd
West Hollywood, CA 90069
LuLu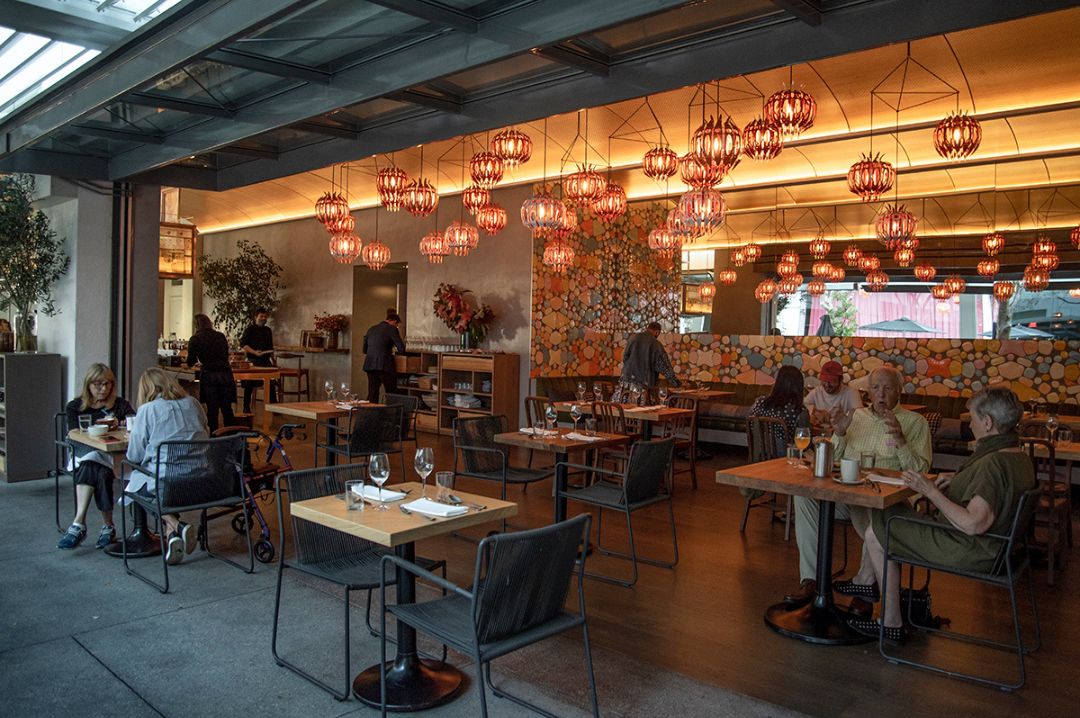 Image Source- LuLu
Imagine carrying a silver tray to dine in a museum! Meet Lulu. Despite being hidden away in a courtyard inside the Hammer Museum, this delightful eatery is anything but ordinary. Lulu rewards visitors who take a lunchtime break from understanding the art under David Tanis' direction with a little assistance from none other than Alice Waters. The fresh produce that is put on display is more than just a design, it is the hint to the philosophy of this restaurant, where the three-course and à la carte menus change daily.
Cooking heavily depends on the seasons while allowing the ingredients to shine. A recent meal of Meyer lemon gelato, chicken saltimbocca, and blood orange citrus salad always proves that the hyper-seasonal and local ingredients are outstanding. Don't forget to try their delicious cocktails like Prairie Gimlet or Ruby Red Paloma from their drinks menu, which also contains other drinks like beer and fruit soda made from seasonal fruits. And if you are a non-alcoholic person you can have coffee with your food.
Address:
Hammer Museum
10899 Wilshire Boulevard
Los Angeles, CA 90024
Manzke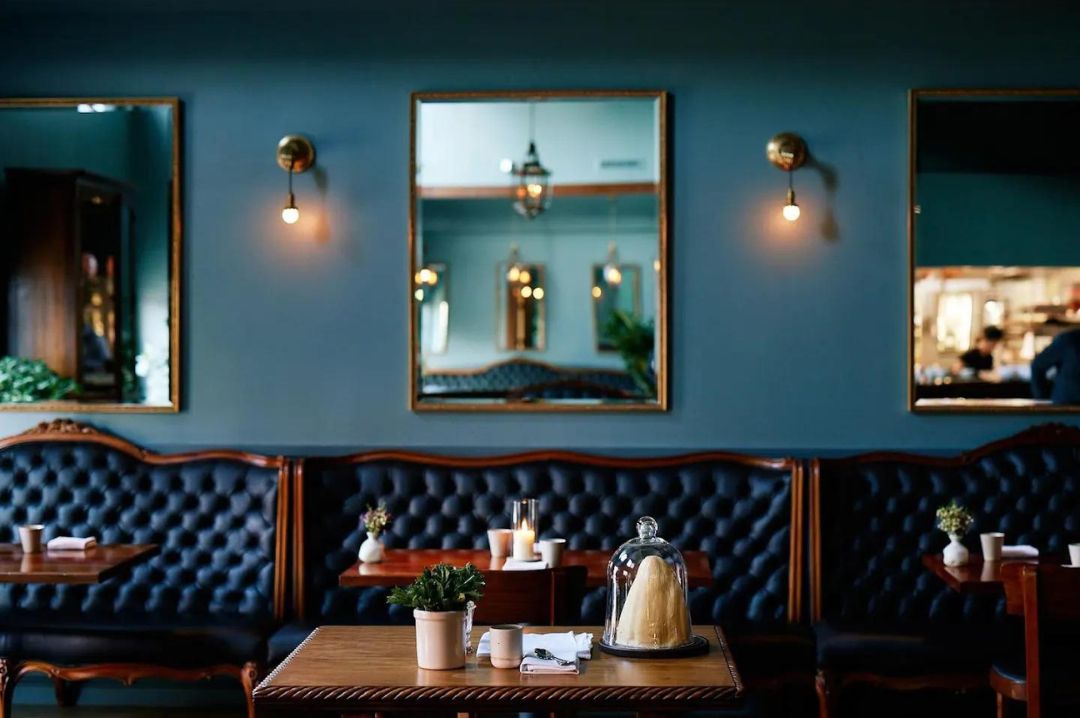 Image Source- Manzke
The more informal Bicyclette Bistro of Walter and Margarita Manzke is housed in the same building as their eponymous gourmet dining concept. A ten-course tasting menu with a modernized French approach, Californian influences, and Asian elements will be served here.
There is creativity everywhere. A round of boudin blanc and a plate of Wolfe Ranch quail are paired with a sauce made of aged balsamic vinegar, grated frozen torchon of foie gras, and black truffle jus. Pure luxury is a Dover sole accompanied by a morel mushroom stuffed with porcini filling and sauce vin jaune. They offer beverage pairings that are specially designed for the cuisine and a full wine cellar. You will also get a sommelier on-site to answer all your queries related to the wine and even suggest you a good wine pairing with your food if the suggested one does not suit your palate. You can also try their vintage cocktail program, it is extremely interesting but a bit expensive.
Address:
9575 W. Pico Blvd.
Los Angeles, 90035, USA
Lumiere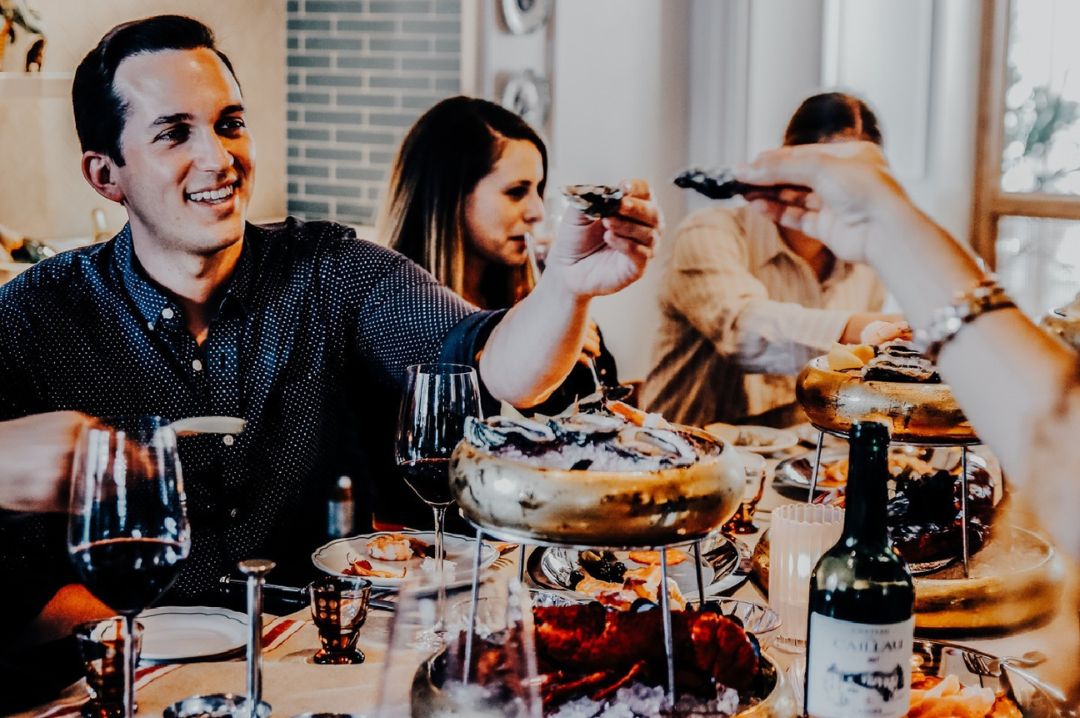 Image Source- Lumiere
Lumière is a casual brasserie-style restaurant with French cuisine that is tucked away inside the Fairmont Century Plaza. The welcoming staff is there to provide advice and discuss their personal favorites, but you'll want to splurge on a variety of classics like fruits de Mer and steak fries, if only for the mouthwatering fries.
Start your meal by ordering the rich chicken liver mousse with an olive jam or try the five-year-aged Iberico ham, Bayonne Iberico, or Fermin Iberico ham from the charcuterie menu. A tasty onion soubise is served on top of seared sea bass on the plate as the main course. Then, for dessert, crème brûlée is always a winner thanks to its pure vanilla flavor and rich caramelized crust. You will also get an extensive option of cocktails and wine by the glass along with beers. Try refreshing cocktails like F. Scott Spritzgerald, Bad & Bijou, and if you like more traditional drinks go for their C.P. Old Fashioned.
Address:
2025 Avenue Of The Stars
Los Angeles – 79 – 149 USD
Fia Steak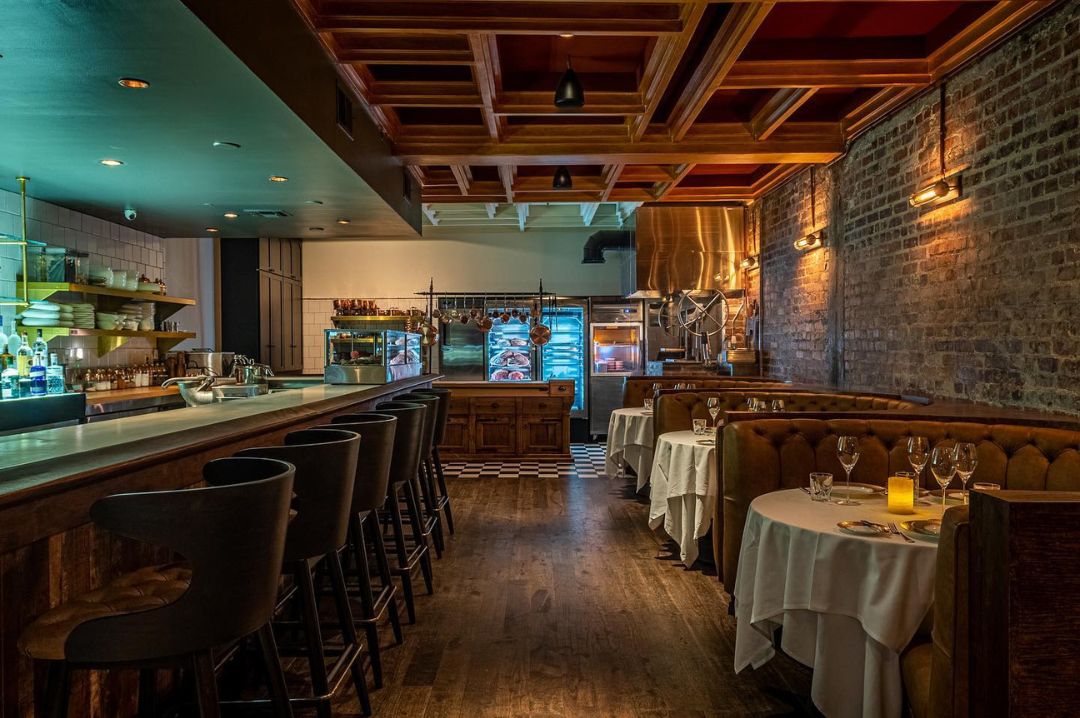 Image Source- Fia Steak
Fia Steak is one of those eateries that are perfect for stopping by on a typical weeknight. Even if the occasion for dressing up and feeling happy is the end of the week, this no-expense-spared location is ideal. Before you even take a mouthful of the delicious meal from Chef/Partner Brendan Collins, the live fire on the wood-burning grill will create a sensory experience that will have you salivating.
It perfectly captures the traditional masculine steakhouse style, complete with dry-aged steaks on display. The cuisine is a traditional ode to meat with luxurious touches. You can also look for separate sections for caviar and Champagne. The meal begins with seafood-focused appetizers; keep a look out for specialties like the Dungeness crab salad with a seafood panna cotta on top. Naturally, you're here for the steak, but the indulgence doesn't stop there. For dessert, choose between a soufflé or a seasonal strawberry trifle with basil ice cream. Have a blast on your weekend as you will get a huge list of drinks menu from where you can choose the choice of your beverages such as cocktails, beers, wine, or other spirits. You will also get half bottles of wine if you are not in the mood to drink too much. Fia Steak is also heaven for cocktail lovers as they can enjoy delicious classic cocktails with a twist like Grapes of Wrath Cocktail, Cucumber Dill Martini, New Fangled Old Fashioned, and many more.
Address:
2454 Wilshire Blvd.
Santa Monica
Written By Aparna Dutta, Beverage Trade Network
Header Image Source : Fia Steak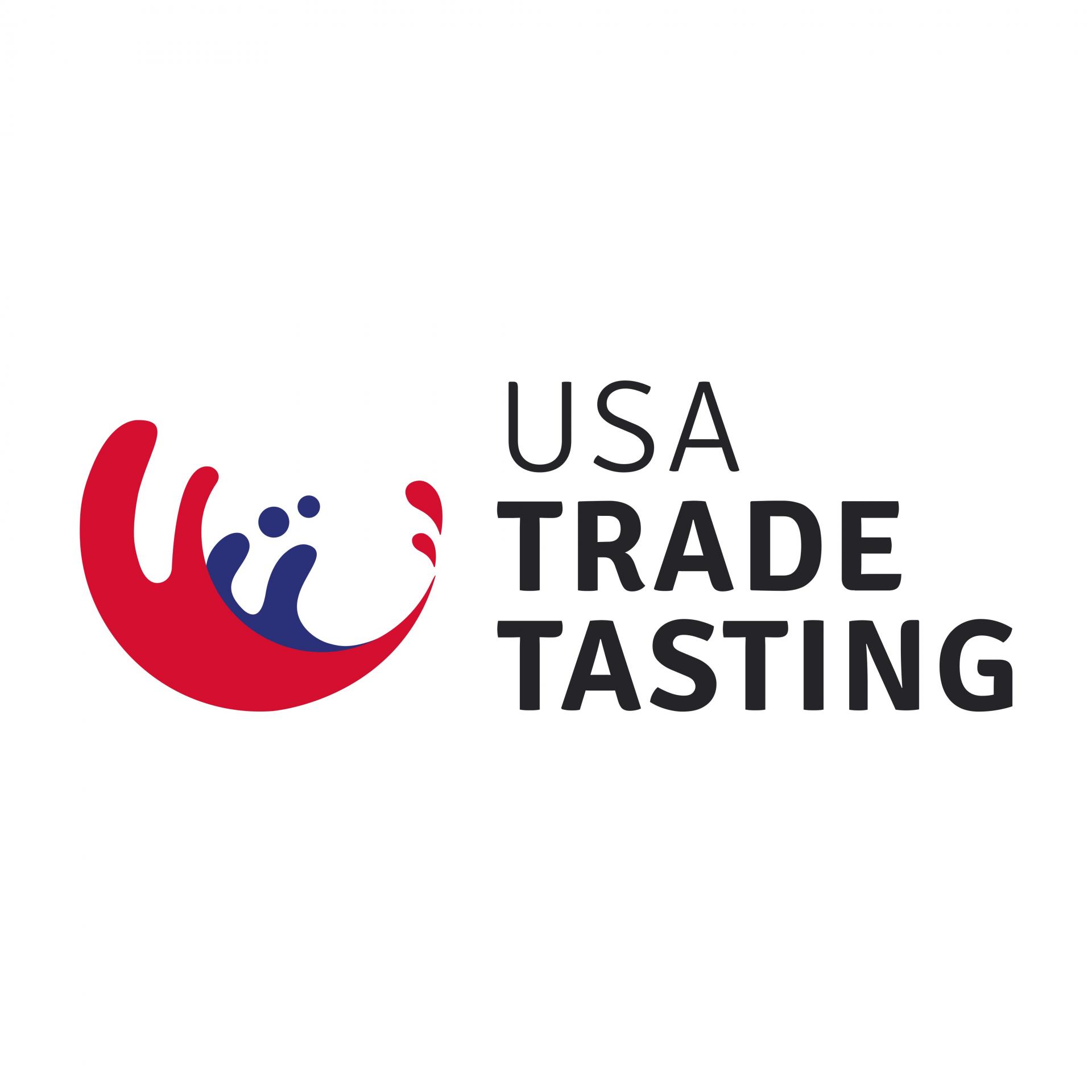 Morgan MFG, 401 N Morgan St Suite #204A, Chicago IL 60642
Register Now
South San Francisco Conference Center, 255 South Airport Boulevard, South San Francisco, CA 94080, United States.
Register Now
South San Francisco Conference Center, 255 South Airport Boulevard, South San Francisco, CA 94080, United States
Register Now