The Great Outdoors: where to get a drink at LA food markets
On this page find where to get a drink at LA food markets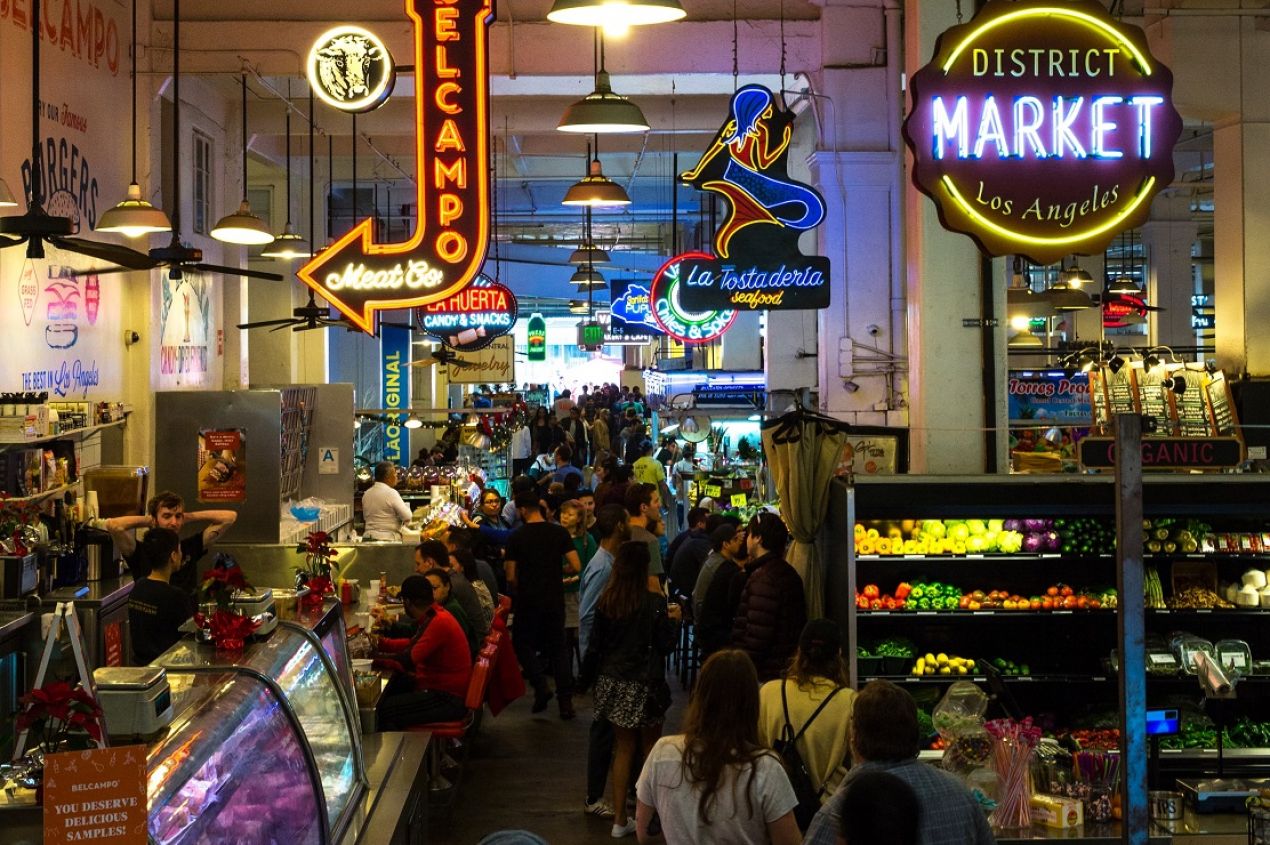 The city is now home to some great food markets - and they're increasingly great places for a drink, too
Angelenos are getting used to drinking outdoors. The Covid-19 crisis has left restaurants and bars scrambling to maximize the use of patios and yards; some cities, like Long Beach, have even annexed road space to allow more outdoor seating, the result of some enlightened legislative liberalization. There's another factor, too, that predates COVID: the city's growing breed of food markets, with their indoor/outdoor mix, where LA natives are learning to love market drinking as much as their counterparts across the Atlantic or Pacific.
In cities as different as Kuala Lumpur and London, it's common to see market customers enjoying beer or wine alongside their Chilli Pan Mee or Scotch Egg. At Borough Market, London's great central food market, you'll find a stall selling cider, for example, while many of the food-focused stands also sell alcoholic drinks that can be drunk there or taken away.
This looks increasingly like the future for LA, too. It's already the present at Grand Central Market, which offers numerous options for a drink, and we can expect it to take off elsewhere, too. Food markets and halls have been multiplying across the USA for a decade or more; they're a big part of the future of American food, and perhaps of American drinking, too.
Nowhere epitomizes the changes that have shaken LA in the last decade or so more than the Grand Central Market. Although the owners advertise loudly its foundation date as 1917, the genesis of the current market began more recently, when the neighborhoods around its home in Downtown LA began to gentrify. Fancier food vendors came in, others that were less fancy departed. It changed the nature of the market, but it's undeniably been a success: tourists and local flock here now, to eat from stalls like Eggslut and Horse Thief Barbecue. The latter is one of the stalls that serve alcohol; amongst the others, Golden Road, run by the LA brewery of the same name, is the pick of the bunch, offering 20 taps and Californian pub grub.
Opened in 2017 a few blocks from Grand Central, Corporation Food Hall offers a more manicured experience, albeit one with some similarly excellent food. That food includes South City Fried Chicken, Gyoza Boys, Buddha Belly, and The Cheesy Chilli, a burger from Burger Shop that wobbles and oozes in a way that is frankly obscene. To wash this down there's The Fountain, where you'll find 80s-themed cocktails ('Huey Lewis and the Booze', yes please) and lots of craft beer. Oh, and candy, if you haven't eaten enough already.
How fast is LA's passion for food markets moving? Well, this place is yet to open (thanks to Covid-19, at least partly) but it's still generated a huge amount of hype over the past 12 months. Based in the former home of Culver City's Citizen newspaper (hence the name), it's slated to be home to any number of delicious options, Jolly Oyster and Pizzette among them. And for drinks? There's set to be a cocktail lounge on the second floor of the building, run by the team from Highland Park's Cafe Birdie and Good Housekeeping alongside barbecue spot Horse Thief.
Of all of Los Angeles' market options, The Original Farmer's Market is perhaps the most European. Opened in 1934, this seven-day-a-week, an open-air warren of stalls is home to an impressive array of fresh food options, including Michelina Artisan Boulanger, Monsieur Marcel Gourmet Market, Huntingdon Meats & Sausage, and Farm Boy Produce. You'll also find a host of drinking options behind the famous clock tower (which was added in 1948), the best of which might be the newly-opened Market Tavern, where you can expect to find as many as 30 taps dispensing beer and cider, and traditional British pub grub including roasts on Sundays. If that's not your cup of tea, try Mixology 101, which offers dozens of cocktails: how about a Jack Rabbit, made with Jack Daniels, carrot, apple, orange and lemon juice, honey syrup, and ginger?
Opened as a restaurant in 1967, The Proud Bird entered a new phase in 2017 when it was converted into a food hall with six different options, including BBQ and Aussie pies. That might not sound like much, but The Proud Bird has a trump card; it's a great spot to watch planes landing into and taking off from LAX, from the patio at the front. (Inside, there's an exhibit about the Tuskegee Airmen which is equally worth a look). Drinks are supplied by The Mile High Club; expect cocktails, beer, and the rest.
Having arrived from New York in 2016, Smorgasburg has set about making itself at home. Open every Sunday at Row DTLA, it offers a huge variety of food, from fried chicken to donuts to tacos to porchetta, and so on. Anyone with any interest in food will find something delicious to enjoy here. And that's not all: every third Sunday of the month, there's a record fair. But what about drinks? Perhaps the most interesting choice is I Love Micheladas, who serve the Bloody Mary/Lager crossover out of the Michemobil, a vintage VW van, although those with more conservative tastes will find plenty of beer to sate their thirst.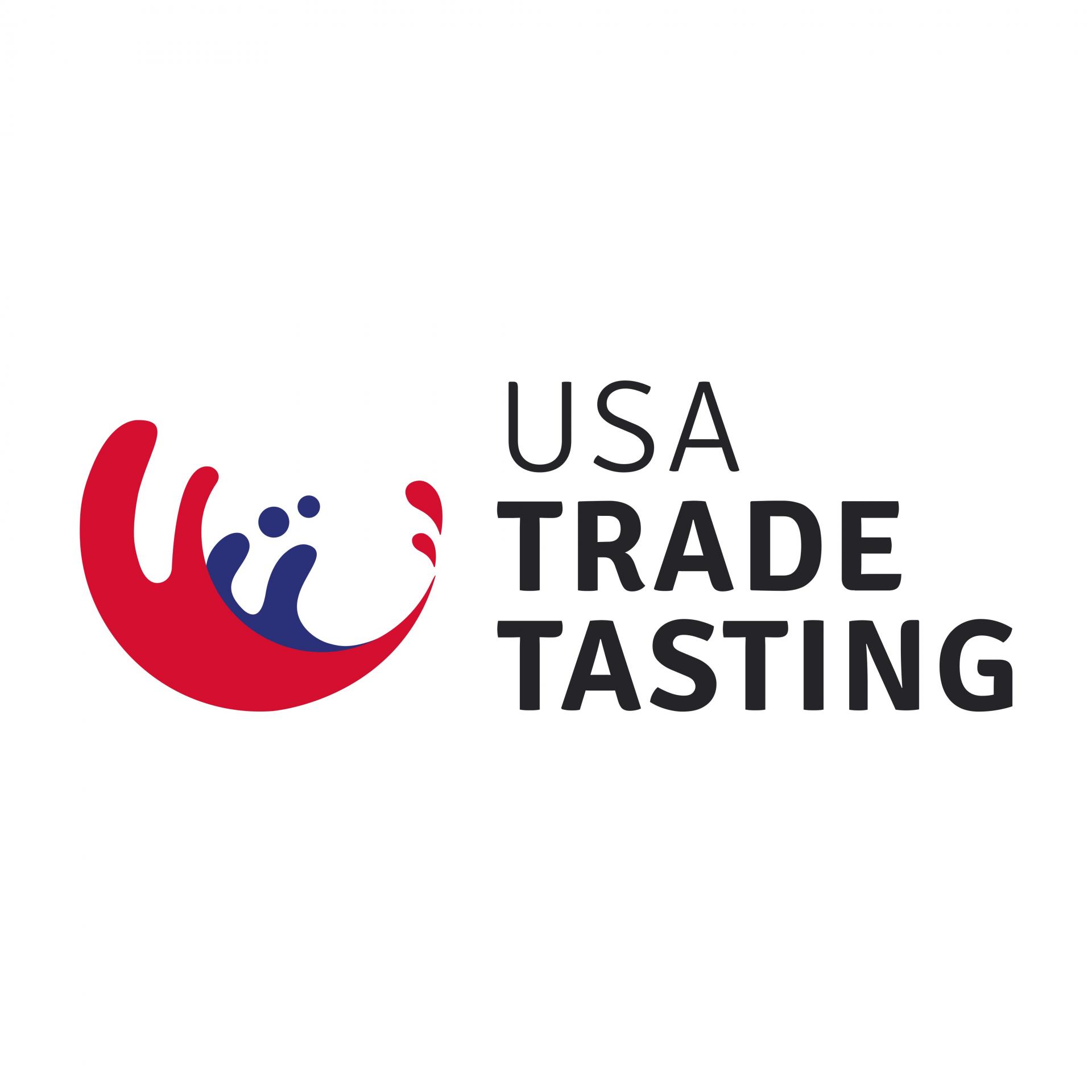 Morgan MFG, 401 N Morgan St Suite #204A, Chicago IL 60642
Register Now
South San Francisco Conference Center, 255 South Airport Boulevard, South San Francisco, CA 94080, United States.
Register Now
South San Francisco Conference Center, 255 South Airport Boulevard, South San Francisco, CA 94080, United States
Register Now