Neighborhood focus: Where to drink in Orange County
Hop on board as we visit the best places to have a drink in LA's Orange County.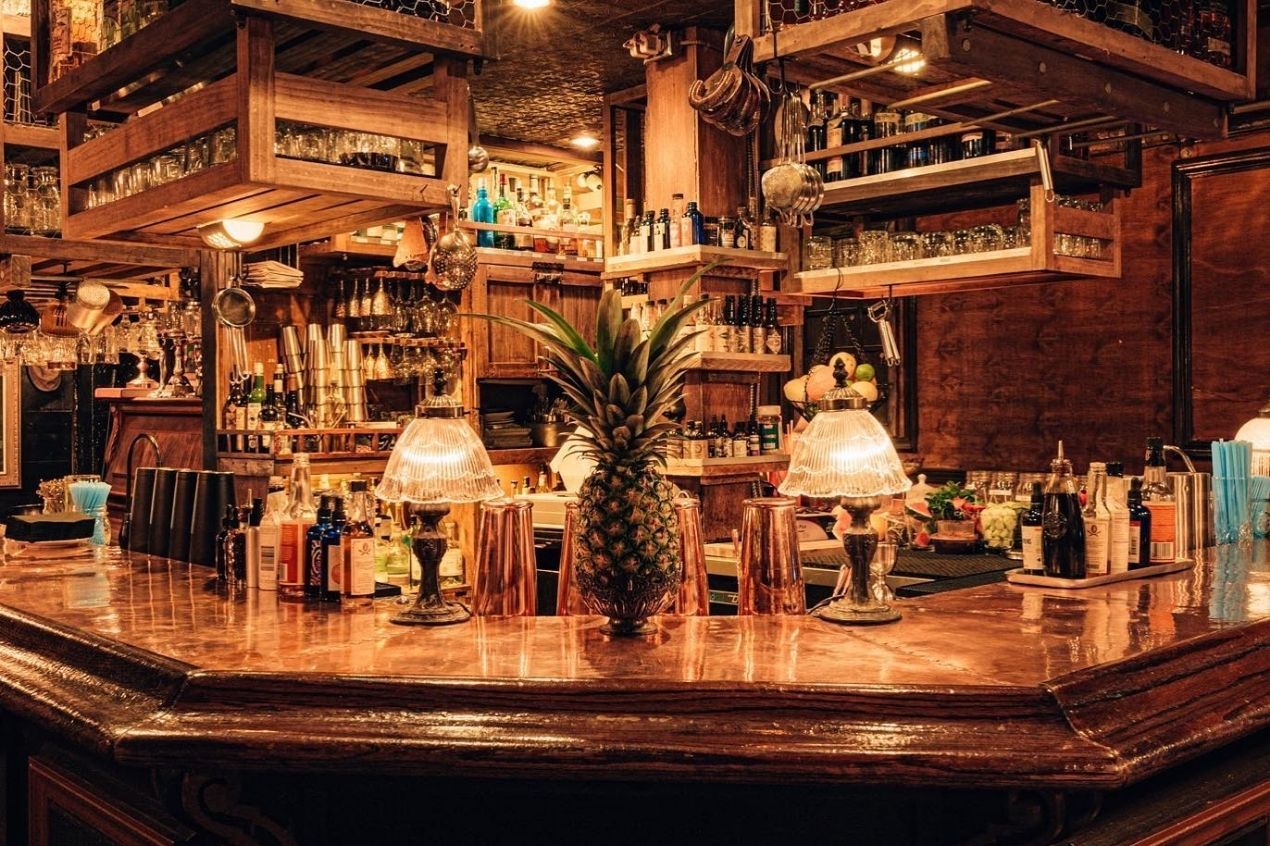 There is a lot more to Orange County than Knott's Berry Farm and Disneyland, and these bars showcase exactly why it is one of the most drink-friendly places. With over 50 golf courses and some of the best beaches in Southern California, Orange County is also home to quite a few bars that thrive on giving the best drinking experience to their customers. Take your pick from rooftop lounges, sports joints, hidden bar rooms, and crafty cocktail bars in the semi-tropical promise land of the orange nation.
Bar Louie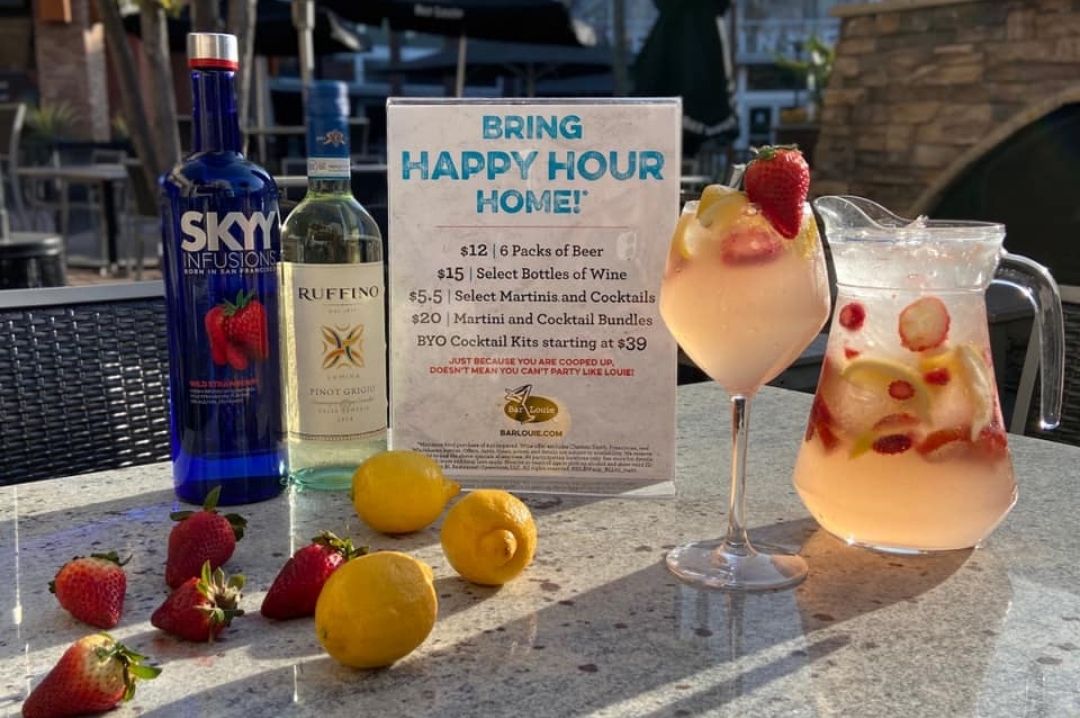 Strawberry Lemonade Sangria up for grabs at $5.50, Source: Facebook
With Bar Louie, no two bars are going to be exactly the same, with the gastro bar serving fine cocktails and food in The District. The bar encourages patrons to sit back, enjoy the drink and food services, and relax in a laid-back atmosphere. Introducing three limited-edition menu items to the list, namely, the Chipotle Chicken Grilled Cheese, Patty Melt Stack, and Frito Pie Mac & Cheese, Bar Louie is always on a roll with marked events and weekly specials ($5 burgers on Tuesday). To keep the ample food items company, you will find twisted mules, signature martinis, margaritas, sangrias, beers on tap, and hard seltzers on the drinks menu. Keep an eye out for newly arrived Louie's cocktails such as the Staycation made with Captain Morgan, aperol, angostura bitters, passion fruit, orange, pineapple, and lime.
And if you seem eager to donate to a cause, grab a Tropical Paradise Punch cocktail made with Tito's handmade vodka, peach liqueur, guava, pineapple, lime, Fever Tree ginger beer, and mint. With that, you will contribute $1 to the Meals on Wheels foundation actively supplying food to older adults in the country.
Happy hours - 4 pm to 7 pm
Location - 2467 Park Ave, Tustin, CA 92782.
Timings - 12 pm to 12 am (Monday to Sunday)
Danny K's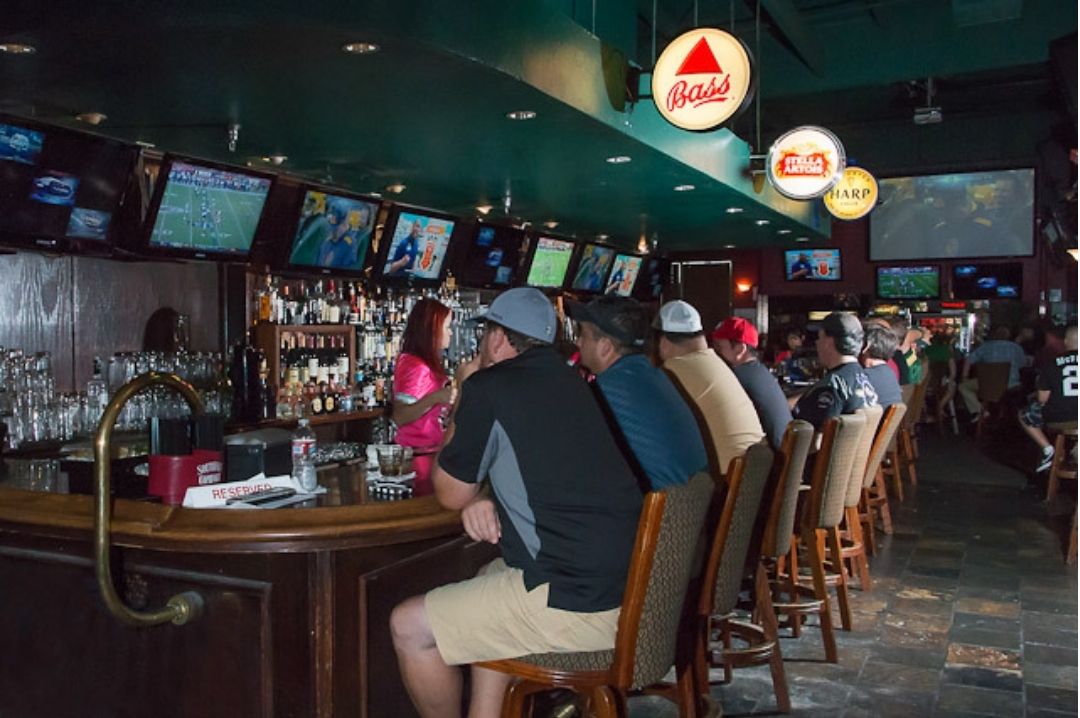 Sports and drinks at Danny K's, Source: Website
A hub for sports fans in Orange County, Danny K's is a sports bar and lounge with more than 45 TV screens and over 30 beers on tap. And, if that is not enough to lure you in, they organize weekly 9 ball billiards tournaments for those wanting to flaunt their skills on the games table. Owner and world-class pocket billiard player, Danny Kuykendall, has made sure the game is always on with featured live NBA and MLB match screenings alongside popular beer options like Heineken, Coors, Carlsberg, and more. Tee up one of the appetizers such as sweet potato fries, fish & chips, chicken tenders, or others as you chomp down a relishing sports outing with your buddies.
Location - 1096 N Main St, Orange, CA 92867.
Timings - 11 am to 1 am (Monday to Thursday)
11 am to 2 am (Friday to Saturday)
9.30 am to 12 am (Sunday)
The Fifth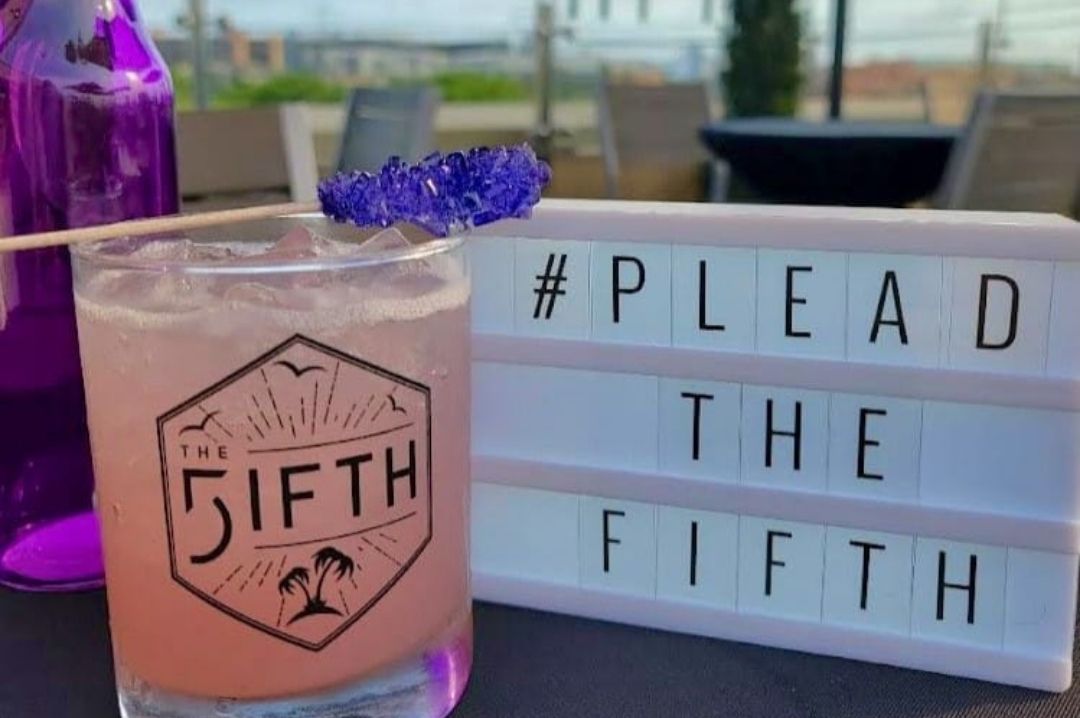 Lowkey Lychee cocktail at The Fifth, Source: Facebook
Looking for an unwinding rooftop experience? The Fifth Rooftop Bar and Restaurant provides an assortment of delicious food, craft cocktails, and live music with stunning skyline views in Anaheim. The bar's 5000 square foot open-air rooftop is a front-row seat to the Disneyland Resort to kick off a celebration in style. You can either choose from a list of signature cocktails such as the Coconut's Revenge made with Nosotros tequila, lime juice, Chartreuse Yellow, Tempus Fugit banana, and coconut cream, or opt for seasonal options like the Watermelon Sugar High, The Cure, Lowkey Lychee, and Rooftop Delight.
Apart from cocktails, you can find wine, beer, and classic spirits options to go with tacos (steak, shrimp, and chicken), Buffalo Shrimp, and nachos from the food menu.
Happy hours - 5 pm to 7 pm (Tuesday to Wednesday)
Location - 1650 S Harbor Blvd, Anaheim, CA 92802.
Timings - Closed (Sunday to Monday)
5 pm to 10 pm (Tuesday to Thursday)
5 pm to 12 am (Friday to Saturday)
Stag Bar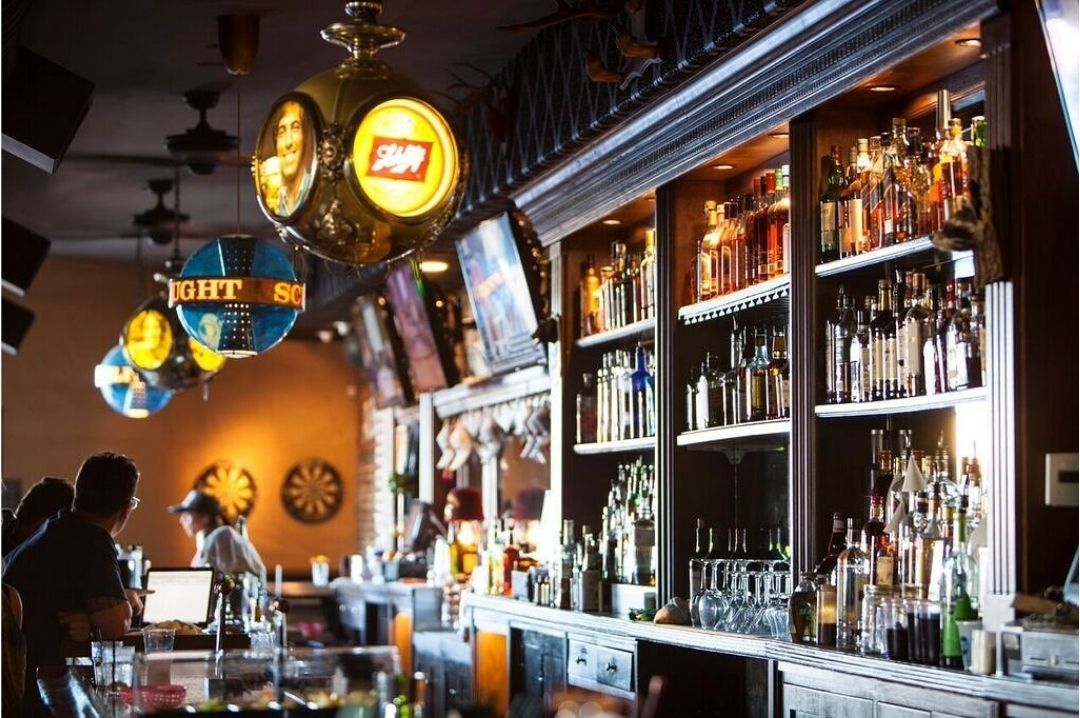 Elusive bar counter, Source: Facebook
Growing from age to age, Stag Bar portrays its rich history and tradition with a long line of cocktails and over 75 small-batch whiskies. Since first opening its doors in 1908, the bar stands tall with its majestic grandeur as Balboa Peninsula's favorite watering hole. Legend has it, the historic bar was known for card games, gambling, and also served as a brothel in the pre Prohibition times. From then, it has evolved and went through a complete reconstruction in 2014 without losing its touch.
You can try your hands on one of the classic cocktails like the Stag Old Fashioned, New York Sour, or the Manhattan for a staggering experience. But, we recommend the Cucumber Cooler cocktail made with Roku gin, St. Elder, lemon juice, agave, basil, and cucumber for a refreshing treat to the soul. And, the best part is that the drinking list only begins to open up for whiskey aficionados, as the bar expands its wings with numerous Irish, Japanese, Canadian, rye, American, and Scotch varieties. There is also a little something for those who have a nose for rare whisky breeds, with Stag Bar housing the much sought-after Pappy Van Winkle collection.
Tip: Have a look at the black and white pictures of the bar from early days while you sip on a drink, and we are certain you will come across a stag head taxidermy and gun rack at the oldest bar in Orange County.
Happy hours - 11 am to 6 pm
Location - 121 McFadden Pl, Newport Beach, CA 92663.
Timings - 10 am to 2 am (Monday to Friday)
8 am to 2 am (Saturday to Sunday)
Paul's Cocktails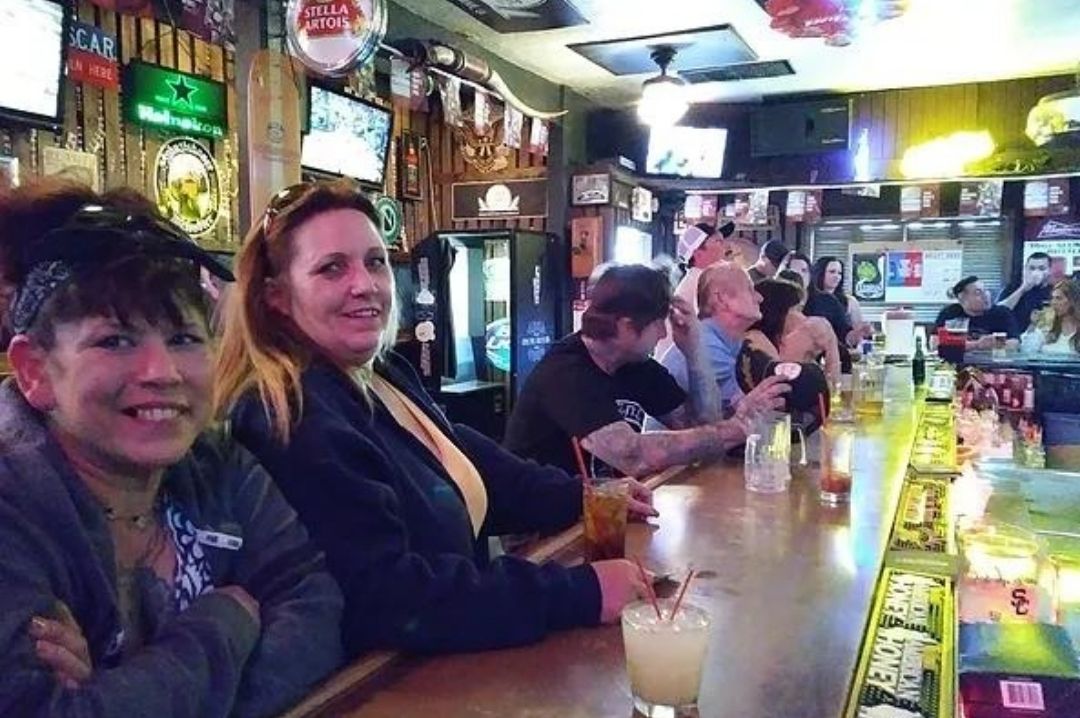 Paul's cocktail bar, Source: Website
You must have heard about the Beer Can Open Golf Tournament, and if not, let us tell you that its dinner reception will be at Paul's Cocktails. Staying true to the orange town feel, the bar has been offering something unique since its origin in 1942. Owner Paul has been instrumental in taking the establishment forward throughout the years as he stays true to the orange nation with an unmatchable outdoor smoking patio. Enjoy an intense Angels or Dodgers game with your drinking squad with the bar's favorite popcorn to accompany the thrills of the game. They serve classics like margaritas, gin and tonic, rum and coke, negroni, and more. But head to the bar and ask the liquid chef to craft a delicious concoction as per your liking.
Location - 207 W Chapman Ave, Orange, CA 92866.
Timings - 6.45 am to 1.45 am (Monday to Sunday)
Hive & Honey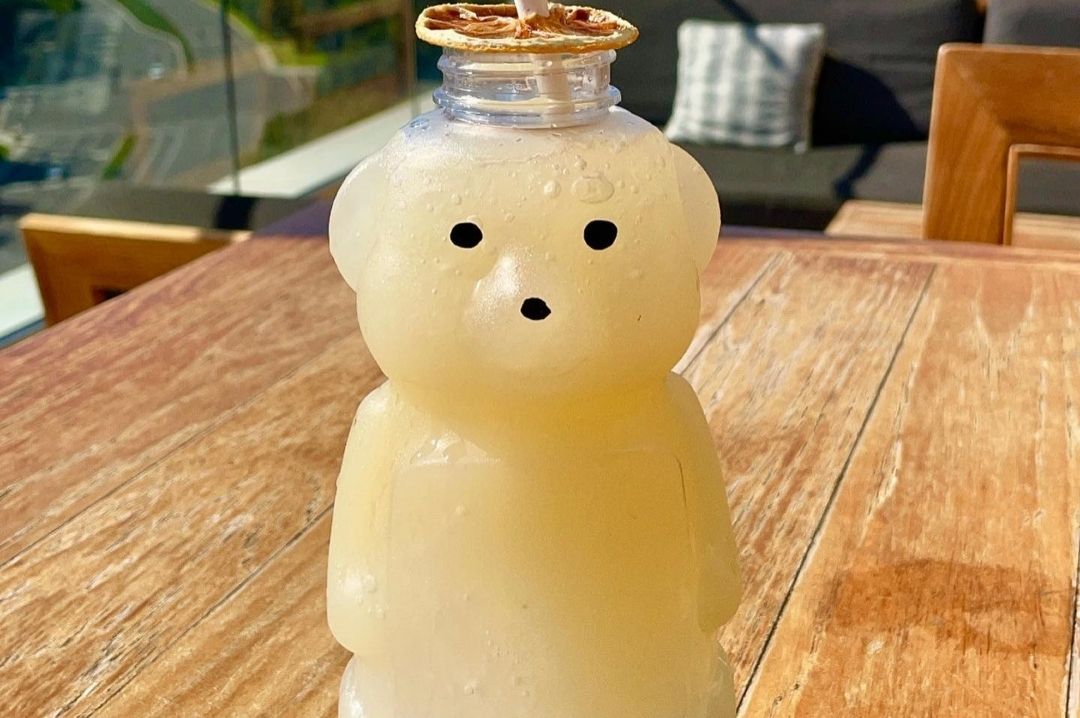 Honey Bear cocktail at Hive & Honey rooftop bar, Source: Facebook
We weren't shy of adding another rooftop bar to the list because, really, who gets tired of sublime aerial views? Hive & Honey is a paradise located on top of the Marriott Irvine Spectrum. For those looking to slurp nectar from a cocktail juice, this is a place to be. Just like the bees store precious honey on heights, the bar stores a touch of ecstasy with the Honey Bear cocktail. To explore more delicious treats from their beehive, we suggest you make your way to the nectar nest.
Location - 7905 Irvine Center Dr, Irvine, CA 92618.
Timings - Closed (Sunday to Monday)
4 pm to 10 am (Tuesday to Thursday)
4 pm to 12 am (Friday to Saturday)
Vacation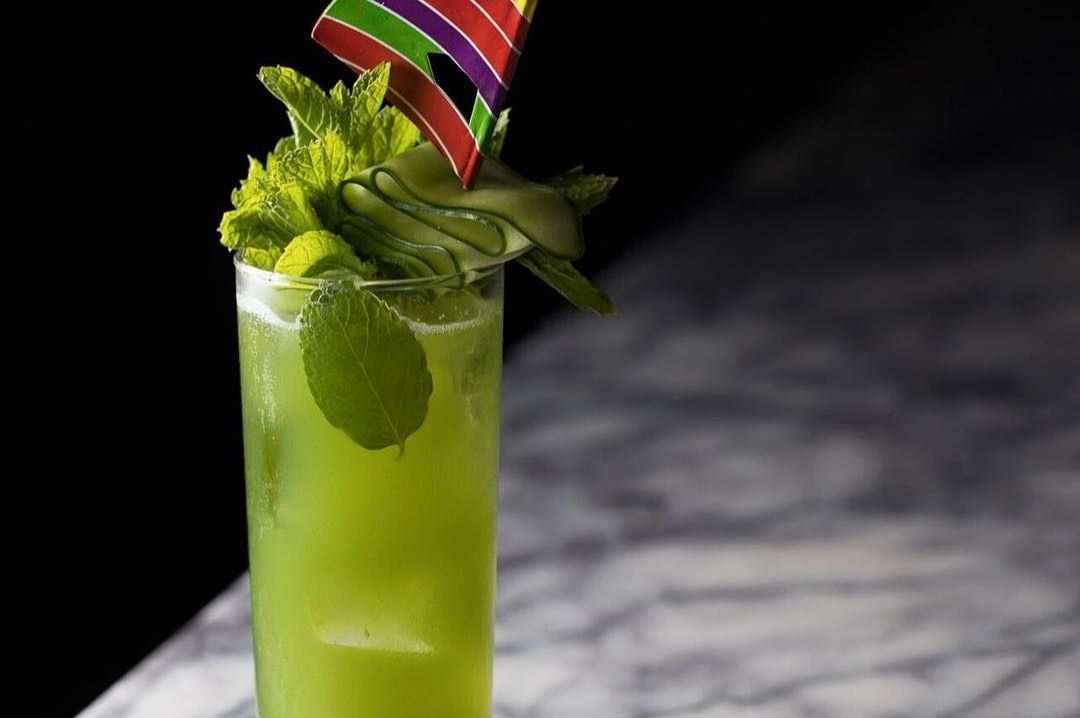 Marrakesh cocktail made with green tea vodka, Source: Facebook
The game of cocktail making doesn't get any more detailed than what Vacation is playing at. Taking inspiration from food and drinks from around the globe, the bar is focused on delivering a distinctive tincture from their locker. The custom craft cocktails are named after famous cities in the world to take you on a stroll in the lands you might not have explored before. For our very own discovery, we tried the Marrakesh cocktail made with green tea vodka, mint, Chartreuse, sumac, lemon, and cucumber; and we weren't disappointed. The owners have taken their imagination of a neoclassical setting with custom-designed furniture where you can sip on the Santa Ana cocktail made with aquavit, carrot, cardamom, lemon, aperol, and pineapple for a dash of authenticity.
Location - 204 W 4th St, Santa Ana, CA 92701.
Timings - Closed (Monday to Thursday)
5 pm to 12 am (Friday to Saturday)
5 pm to 11 pm (Sunday)
Central Bar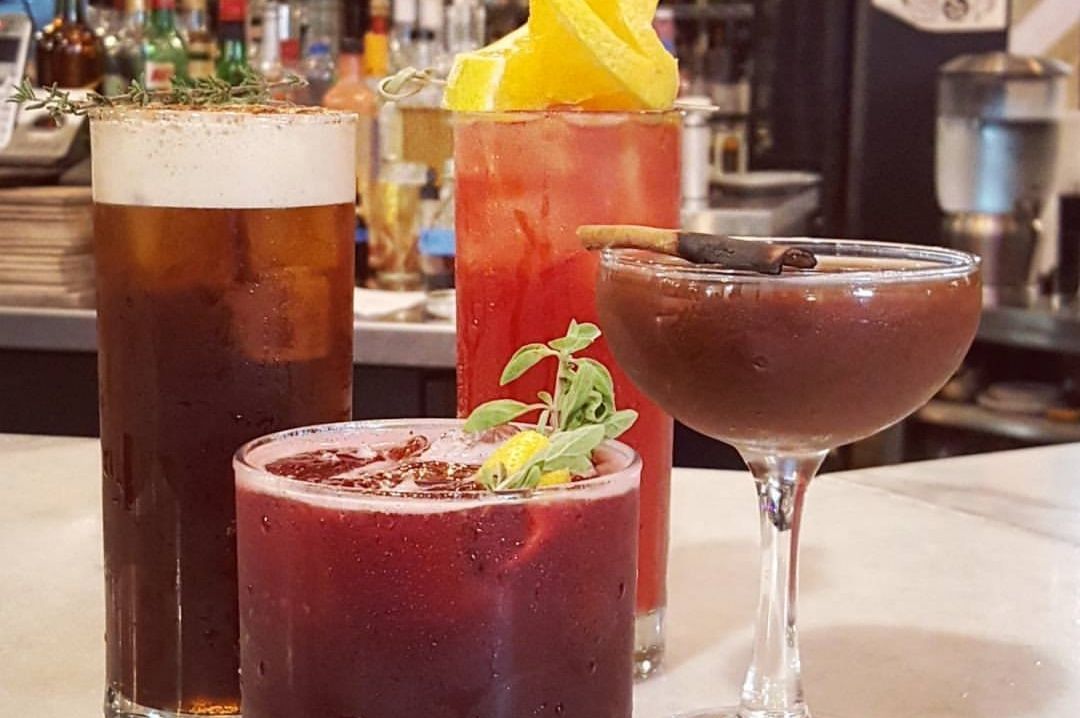 Central Bar's seasonal cocktails, Source: Facebook
Changing seasons call for a changing cocktail list at the Central Bar. Serving unpretentious craft cocktails made from small-batch spirits and hand-crafted ingredients, the bar will engulf you with classics like the sidecar, Moscow mule, daiquiri, mojito, negroni, Manhattan, old fashioned, and many more. If you are looking to dip your taste buds in one of the seasonal options, try the Kick Up the Jams cocktail made with tequila, orange liqueur, strawberry cordial, agave, lime, habanero tincture, and tajin rum.
Location - 2493 Park Ave, Tustin, CA 92782.
Timings - Closed (Monday to Tuesday)
4 pm to 10 pm (Wednesday to Saturday)
12 pm to 5 pm (Sunday)
The Blind Rabbit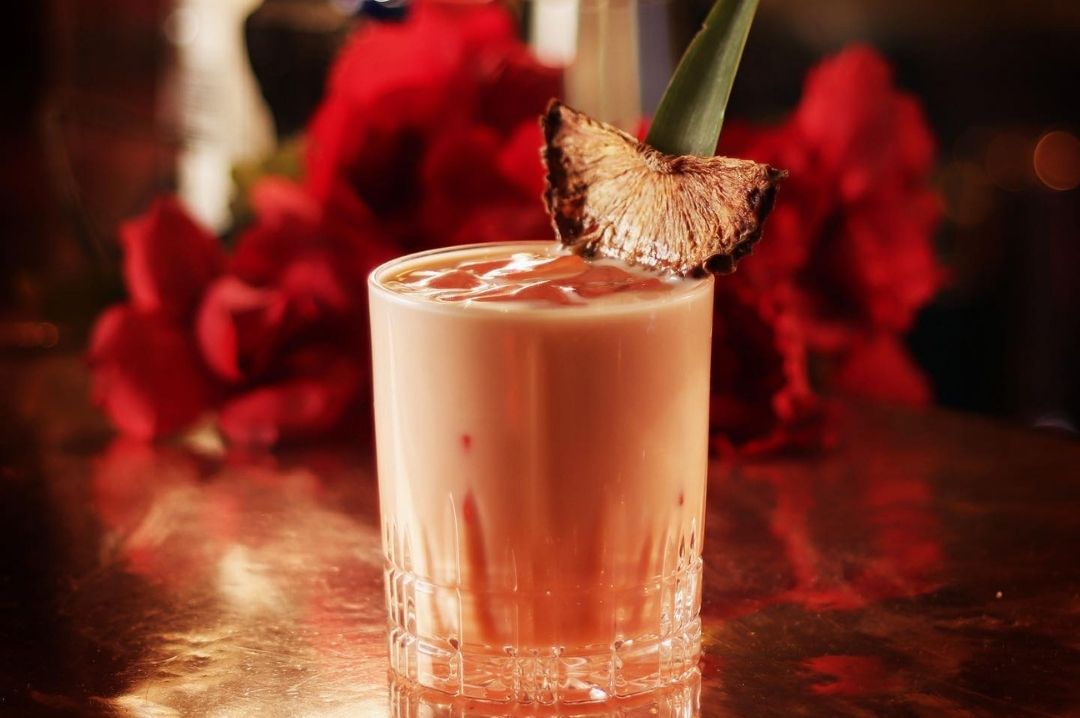 Rich and creamy On Being Earnest cocktail, Source: Facebook
Getting straight to the business with their beautifully crafted cocktails, The Blind Rabbit is a speakeasy, Prohibition-themed bar looking to constantly exceed customer expectations. You will be presented with tasty cocktails like the Blind Rabbit Milk Punch, Bananera, On Being Earnest, The Island in the Heavens, and others in the warm and cozy wooden interiors. The problem arises when you have to pick one because all of them are exceptionally appealing in their own manner.
Hint: Find the door to this hidden gem on the bottom floor of the Anaheim Packing House.
Location - 440 S Anaheim Blvd #104, Anaheim, CA 92805.
Timings - 5 pm to 10 pm (Monday to Sunday)
Header image - The Blind Rabbit, Source: Facebook