Neighborhood Focus: Drinking in Silver Lake
We have put together a list of some of the best neighborhood locations where you can have a good drink in Silver Lake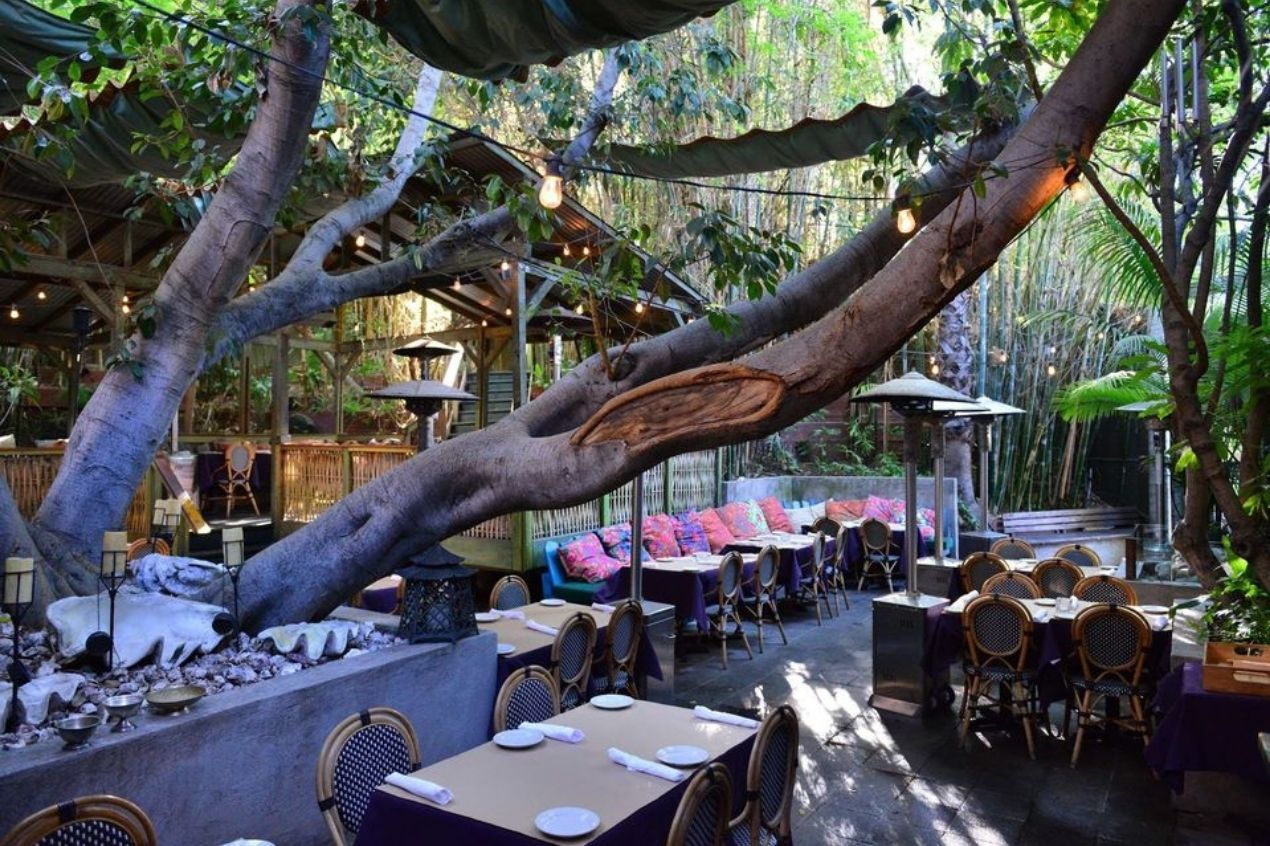 The silver lake neighborhood in Los Angeles is one of the city's most hyped and hip areas. The neighborhood features mostly quiet and hilly residential streets with small apartments and home buildings.
Sunset Blvd and the immodestly loud and fast dining, eating, and trend shopping bisected the Silver Lake area. It's impossible to cover the entire breadth and length of the area, so we have put together a list of some of the best neighborhood locations where you can have a good drink in Silver Lake.
I sometimes wonder why people often compare Silver Lake to Vancouver. But after my visit, I started to appreciate the comparison. The lush and serene side streets and the general terrain in the way the houses spread out to make the comparison a match.
As you take your time to go about the neighborhood, you might come across a wine shop named Vinovore. It is located in Hoover Street, next to a doppelganger called "Maker's Mess."
At Vinovore, they serve good wines, and the price isn't just great but rewarding if you're not alone for the wine tasting experience.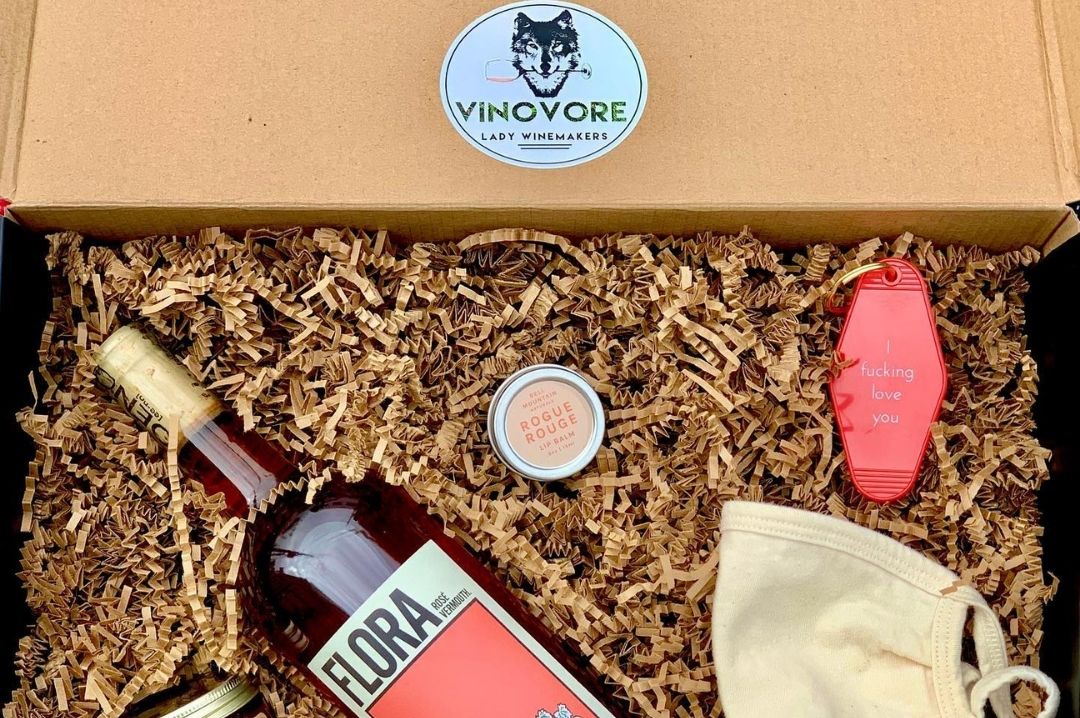 Night + Market Song is the most celebrated and highly recommended of all restaurants in Silver Lake. No surprise after visiting the place, you have many Asians cooking and serving, doing what they know best.
The kitsch design of the space with its neon mish-mashed touch makes it a crowd favorite. The place is usually filled with people having fun drinking and eating in good company. If you think you can't cope with the visual assault around you, you can order a takeaway as an option. Words alone cannot describe the beauty and elegant nature of the place.
Go to Sunset Junction and look for Jiffy Lube; just next to it is a bar called 4100 bar. Once you get close, you will become saturated with the distinct and tasty beer and $4 PBR aroma. The bar has the look of a genuine dive.
Grab a seat and order a Moscow mule for $11. You will be served on a classy, shiny copper mug. Otherwise, order a good beer and enjoy what is right in the mix because almost everyone presents there has one such option. So you won't find it hard to fit in.
4100 offers an even better experience during Fridays and Saturdays when the place is more lively and fun.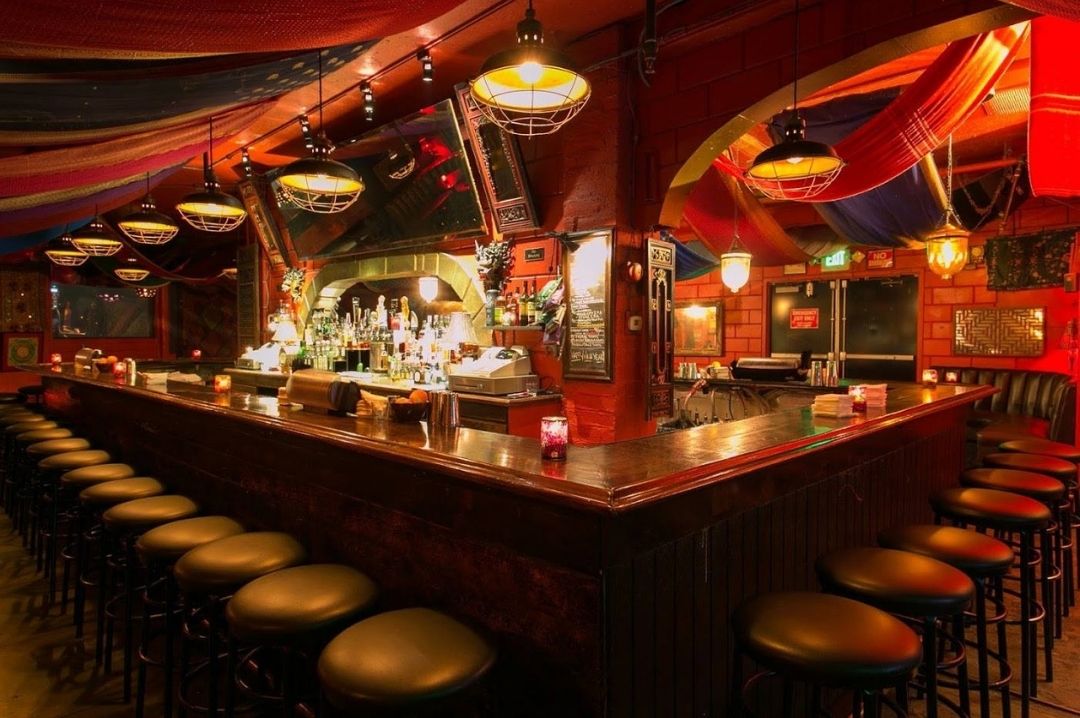 Bar Stella is another must-go-to bar in Silver Lake. It is a cocktail bar, well concealed from the public view. You might even pass straight by the spot without notice. If you do, retrace your steps, grab a seat and get the best-mixed drinks of your life. You can order a Sophia made with agave, Campari, mescal, and pressed lime. Small groups can fit in well with the outdoor patio. It is a nice neighborhood for the cocktail faithful.
This Tijuana-style party bar with its 'lounge' sign boldly written on its front line is a hotbed for denizens who love cheap tap-based PBR or bottle Pacifico. The Mexican paraphernalia is unmistakably colorful, with many flowers and sombreros dangling overhead. Plus, rich pictures of backlight paintings and drag queens on the wall make a unique decorative appearance.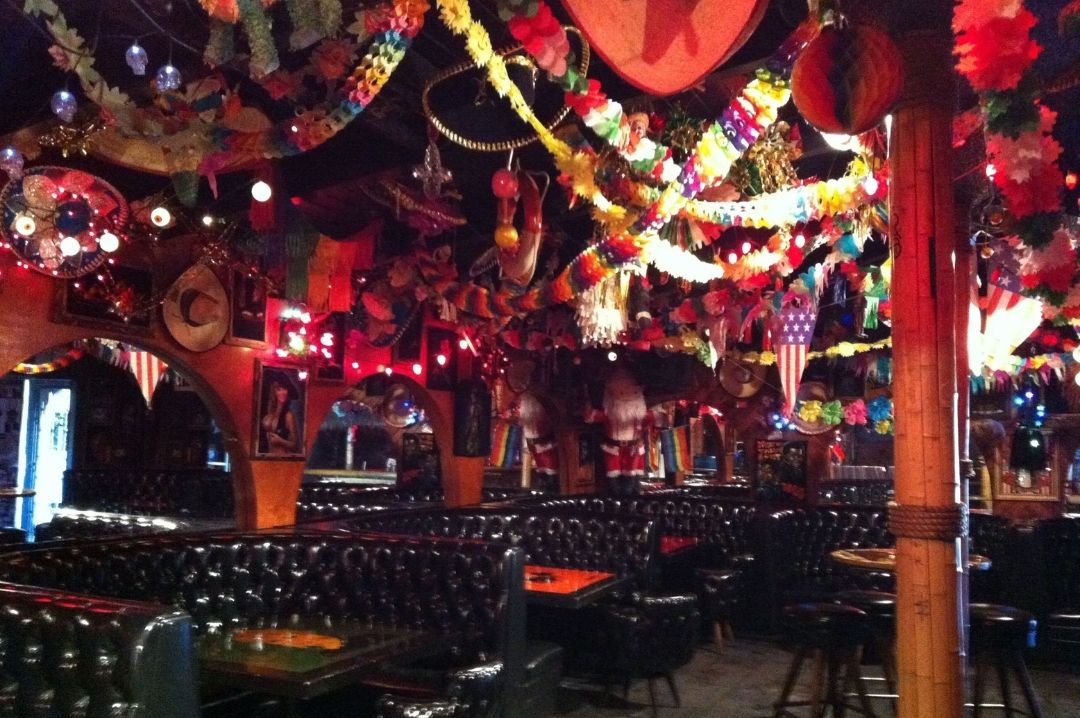 Of course, Silver Lake has many drinking spots. But if you want to have a wonderful, thematic experience, visit the Good Luck Bar. This bar, with its dim, red light, looks illuminating in The Orient's retro kitsch. The hanging Chinese lanterns atop the bar, the walls scrolled with wallpapers, and the mesmerizing dragon drawings on the ceiling tiles elucidate that traditional feel as you sip from a bottle of beer and other Tiki drinks on offer. The bar is the perfect hideout for a first date on the glass.
In the same proximity with The Good Luck Bar stood The Black Cat, a bar with a discernible but having more shyly dispersed outlook due to the dark, large space it occupies. I like their dinner menu because it covers pretty much everything you want. But the most eye-catching aspect of this bar is the booze list; it's so long that you'd probably find whatever you are looking for in there.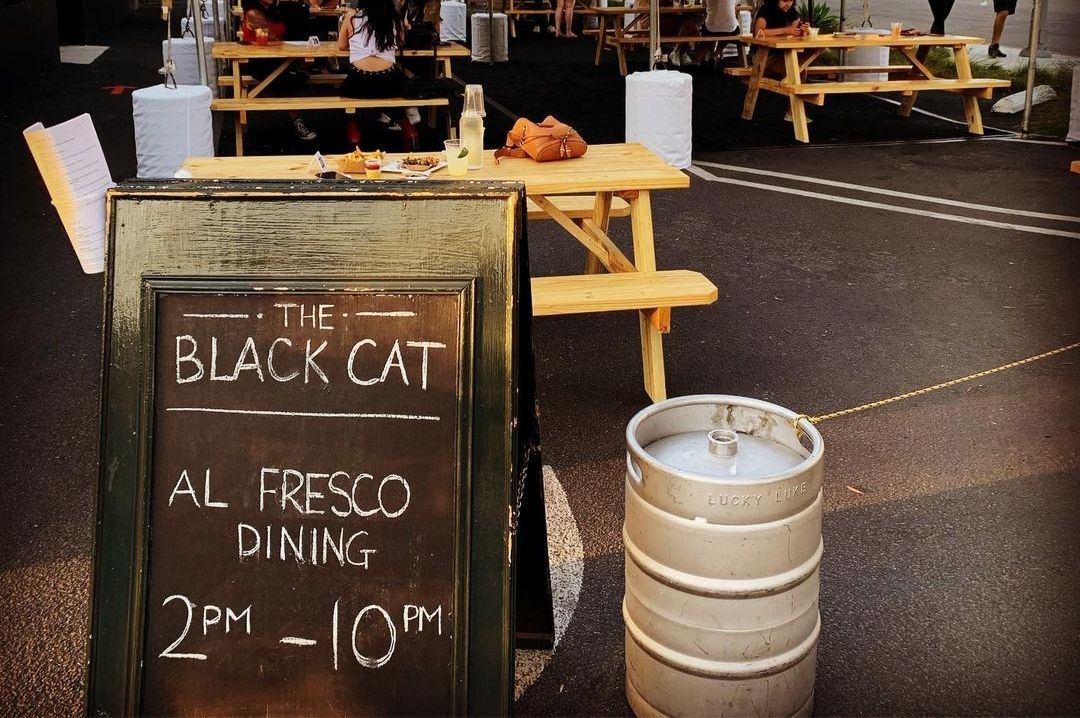 Edendale is one of Silver Lake's most visited restaurants. The sunny patio is always filled up with a crowd of people from all works of life. The building where it is located features a Spanish-style design with gracious decorations. Seats are plentiful--both on the inside and outside, meaning there is always a place for you and for whatever reason, you're there.
Whether it's a group or family birthday party, a date, or a meeting between old friends, Edendale has got you covered. In between all that it covers are the rotating selections of cocktails that may include rum and black-tea concoction or a black and quality walnut Manhattan. It doesn't end there. The wine and beer list also offers incredible selection taste, to sum up, huge drink options.
Before we round up on our neighborhood drinking experience, here is one drinking place you can call a 'community pub,' which also looks like a conventional gastropub. Thanks to its list of beers on the tap and unfussy cocktails that delivers much memorable experience in Hyperion Public 'hidden pub room.'
You can't miss out on the 5$ worth of beer, wine, and cocktails on offer, especially from 4-7 pm every day.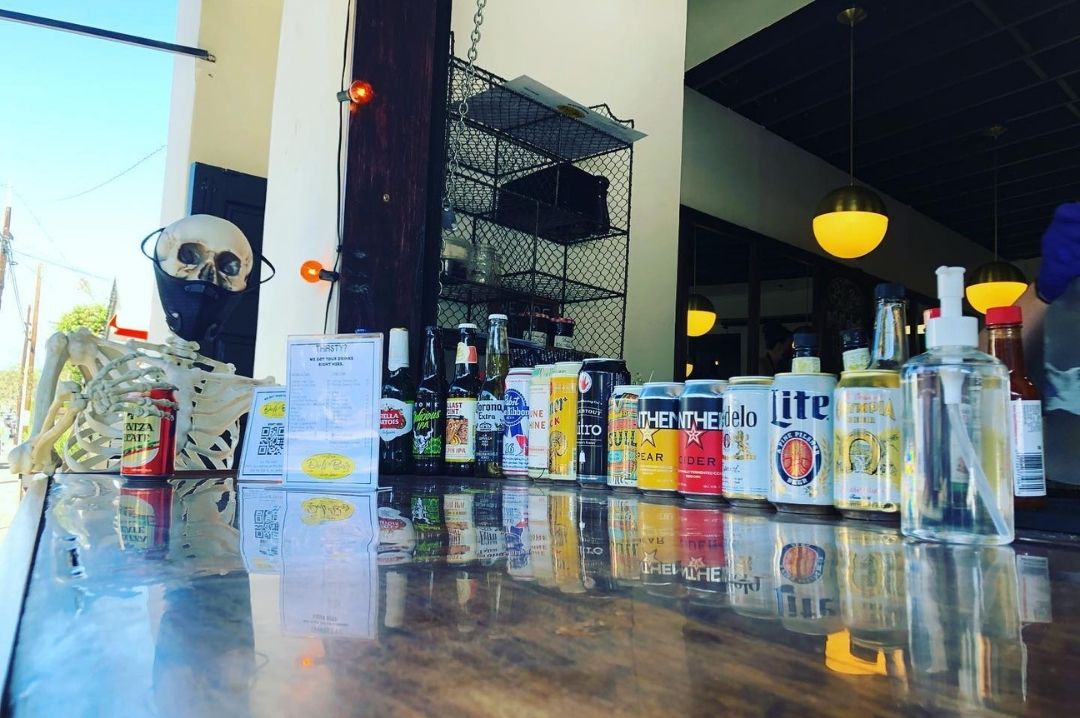 Cliff's Edge is another right booze spot to enjoy the day out drinking with your peers. The patio is scenic, and the restaurant delivers excellent menus. There you can find the best of seafood and much fresh produce straight out of the farmer's yard. As for the drink, you have more than the typical white Pacifico wine. From Fernet Branca to fresh beet juice, lemon to peach liqueur, there is so much to get from this restaurant.
Header Image Credit: Cliff'sEdge