LA's most iconic cocktail bars of all times!
Bored of going to the same normal bars? Visit these iconic bars in Los Angeles with your friends to enjoy the best and most memorable nightlife!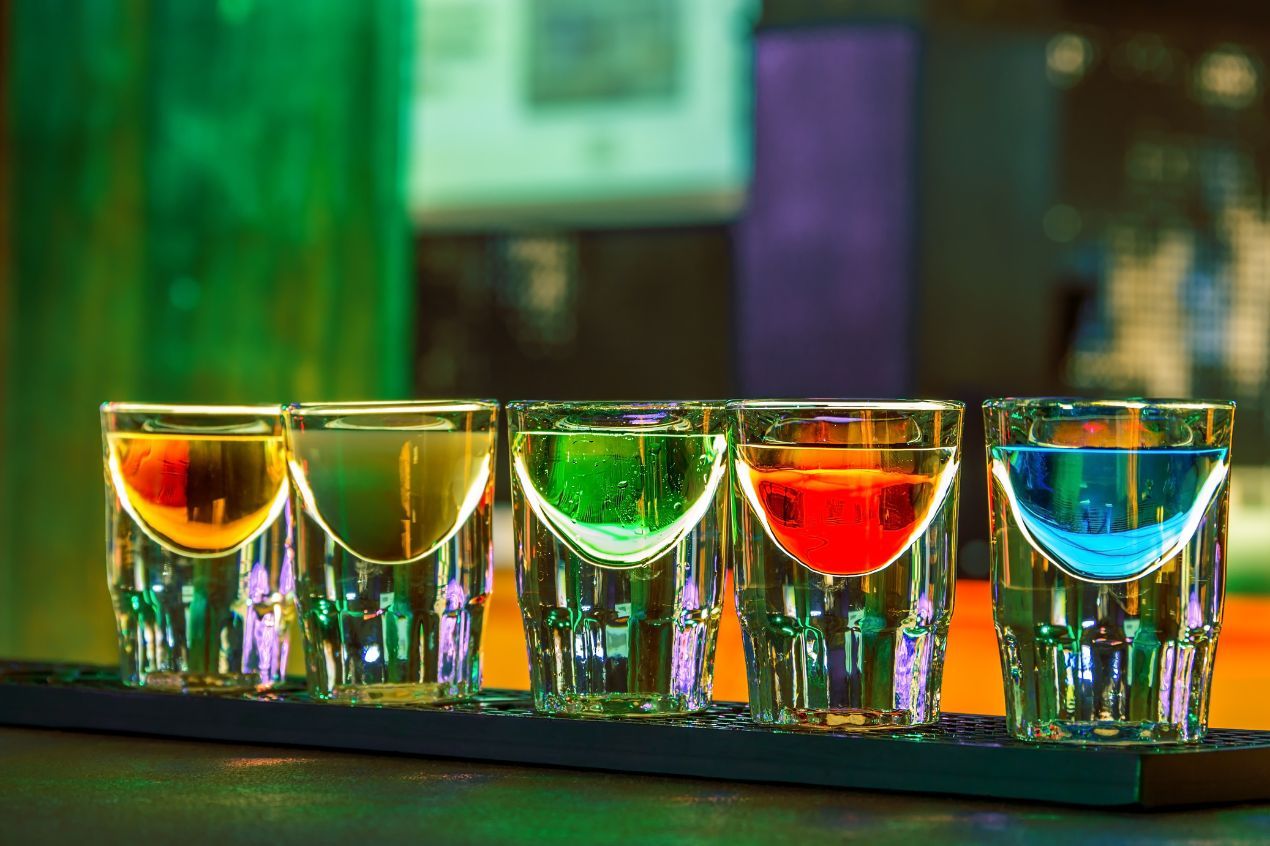 You will get numerous bars and pubs in Los Angeles. And people love that, be they local or tourists! But you will get a few bars that have become iconic in LA nightlife. Especially after the restrictive lockdowns, people have become more eager to pay these iconic bars a visit just like in old times.
Check out this list of our favorite iconic bars in LA where you will feel as if you have stepped in a different decade. Pay them a visit if you haven't yet to enjoy the best nightlife in LA!
The Famous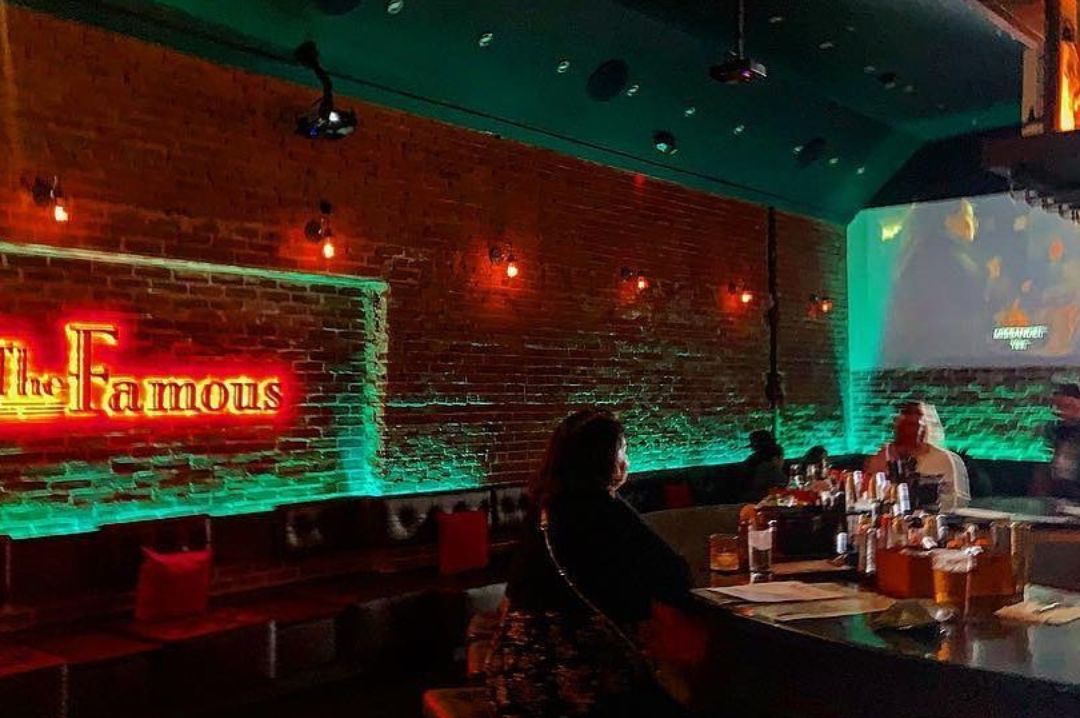 Image Source- The Famous
The Famous is a craft cocktail lounge with a rich LA history. Located in Glendale's historic Huntley Evans, the interior of the pub symbolizes old Los Angeles. The moment you step inside you will be transported to an old Hollywood film. Inside this historic wood-and-brick structure, the interior is furnished entirely with wood and leather, and exposed brick walls project stills from vintage movies. You can also have some of their obscure liquor brands that are served by vested and mutton-chopped bartenders who are sincerely enthusiastic about their craft. Just imagine Hollywood minus the pretension!
Cocktails served at The Famous are similar to the ones that were served almost 100 years ago when the building was constructed. The extensive specialty cocktail and seasonal drink menus are complemented by a large and ever-changing "R&D" menu and draft beer choices. The Famous offers classic cocktails made with fresh ingredients, bitters, juices, syrups, and infusions. Have some of their classic historical cocktails like French 75, Godfather, or French Connection to get the taste of old LA. But if you are not much into classics but like cocktails with a twist you can try It's High Noon or Picante Passion where you have to request the level of heat you want in the drink. Apart from these, you can also enjoy many other delicious cocktails in the club along with their weekly draft beer.
Happy Hour Daily 5-7 pm
$3 Off All Cocktails, Spirits, and Draft Beers
Address:
154 S Brand Blvd
Glendale, CA 91205
Harlowe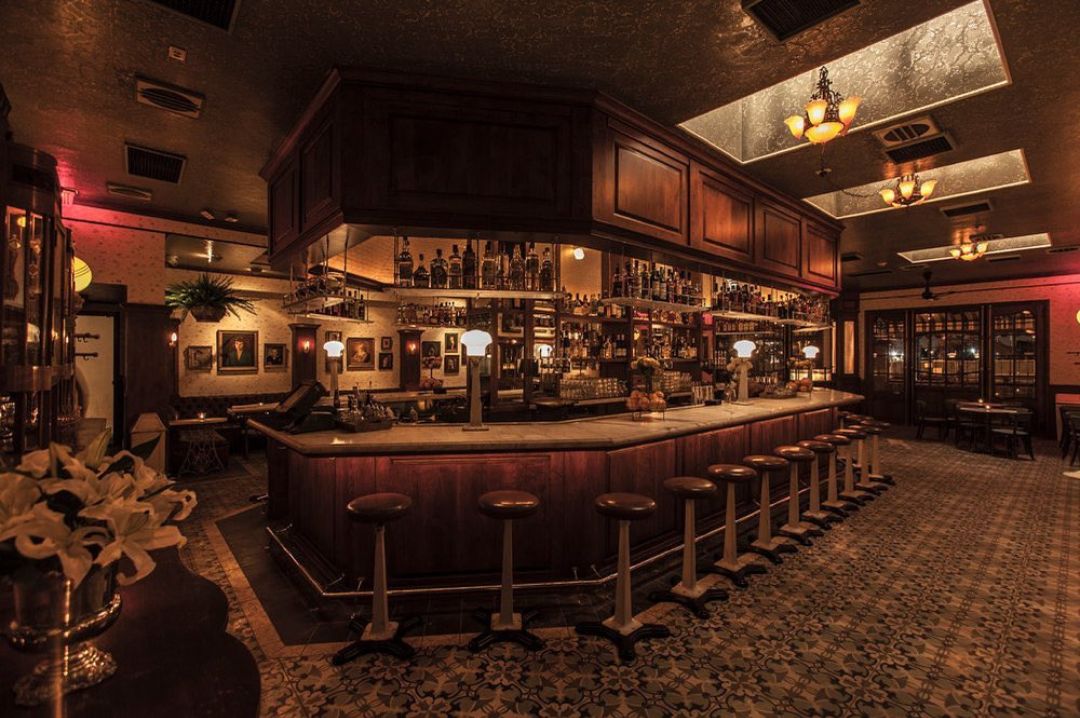 Image Source- Harlowe
The setup of Harlowe's is inspired by Hollywood's Golden Age. The vintage style is European-inspired and appears to be from the 1930s. Harlowe is well-known not only for its retro appearance but also for classic beverages such as its gin and tonic. Harlowe has the charm of a forgotten era and the energy of a vibrant neighborhood tavern.
Visit any night and you will see a vibrant list of classic and innovative drinks and old-meets-new cuisine that excite the taste while patrons snuggle in a booth, chum it up at the bar, or scruff the dance floor. Want to experience the authentic nightlife of LA this is the place for you. Sit at the bar or in the booth with a plate of Charred Octopus or Tiger Prawns and a glass of Stem Apple Cider or Caligad Lager from their draught beer section. You can also taste some of the best cocktails with weird names like Weird Sisters, Tartan Spartan, or Spice Cadet with the appetizers of your choice.
Sun & Mon: Closed
Tues - Thur: 5 pm-10 pm
Fri & Sat: 5 pm-2 am
Address:
7321 Santa Monica Blvd
West Hollywood, CA 90046
The Simple Bar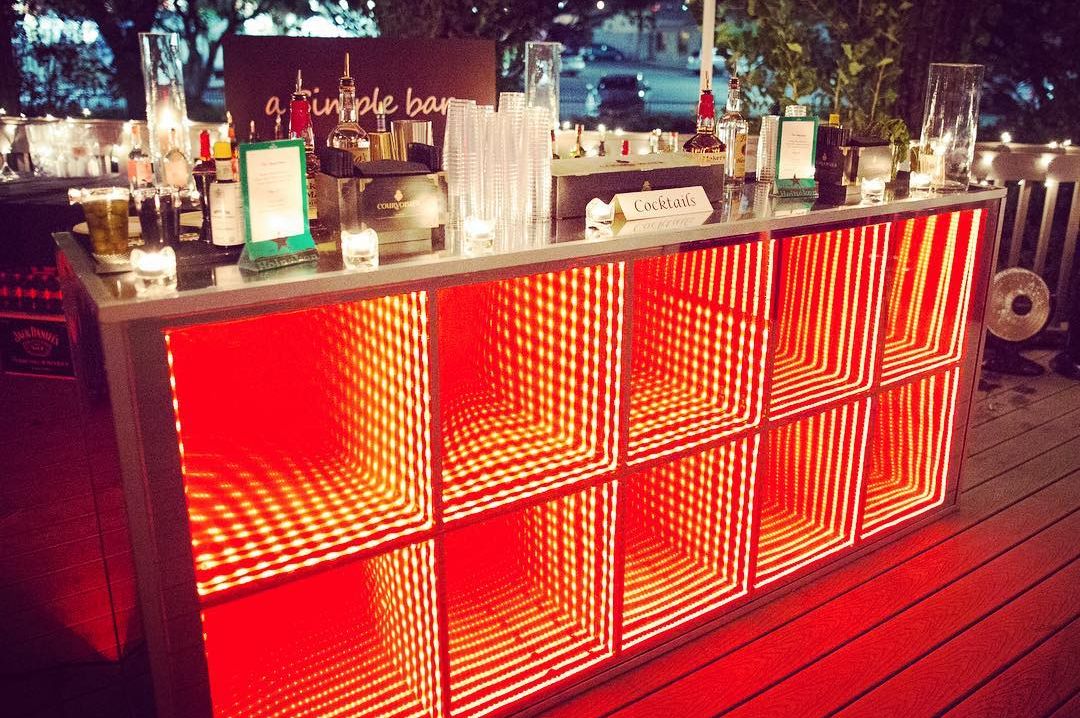 Image Source- The Simple Bar
The Simple Bar, located in Studio City, will transport you to Tron with its neon décor. The bar also serves a wide range of drinks, from their specials to a large selection of wine and beer.
Visit this vibrant bar, especially during their happy hours, which are every day starting from 8 pm to 9 pm to enjoy two-for-one specialty drinks and well drinks. You will also get House wine for 5$ and all types of beers for 1$. If you are having a long day and want something refreshing you must definitely try The Elyx Lemonade cocktail from their Simple Specialities menu. They also have bottled beer like Corona and Bud Light apart from their Simple Draft Beer. Want to have a nice time in a lively bar, this can be your place.
Happy Hour 8 pm-9 pm Everyday
2 for 1 All specialty drink
$5 House Wine
$1 Off all beers
Address:
3256 Cahuenga Blvd W
Los Angeles, CA 90068
Tramp Stamp Granny's- "Drinks, Dancing, And Upscale Debauchery"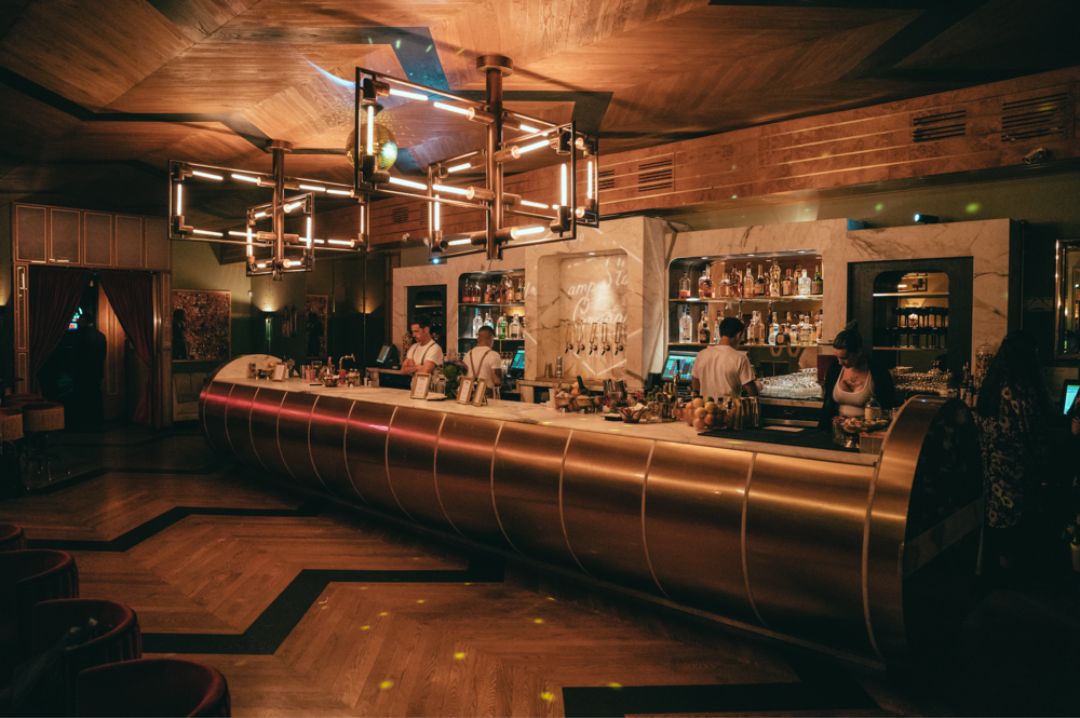 Image Source- Tramp Stamp Granny's
Sometimes you walk into a place and you know you know it got everything right and whatever you want. Tramp Stamp Granny's is that place. The Cahuenga Piano Bar offers amazing cocktails, a 1920s art décor, and a rowdy crowd. But it isn't what makes this area genuinely unique. That honor goes to the guy at the piano, who is singing everything from ABBA to Frank Sinatra to Mary J. Blige and encourages everyone inside the bar to join in.
This lively piano bar on Cahuenga is one of the favorite bars in Los Angeles. Almost any night of the week, you'll find Wicked sing-alongs, drag queen cabarets, and servers humming Celine Dion while pouring tequila shots. This is the kind of place you stumble into with your buddies because you heard singing from the sidewalk and leave three hours later wishing you had stayed in high school for musical theater. Having a bad day or going through a breakup visit Tramp Stamp Granny with your besties and drink to your heart's content, go wild! Sing, dance, and enjoy the glamorous environment of the bar with some of their delicious cocktails.
Open Thursday - Saturday
8:00 pm - 2:00 am
Piano 9 pm-1 am
Dress to Impress!
Address:
1638 N Cahuenga Blvd
Los Angeles, CA 90028
Tiki Ti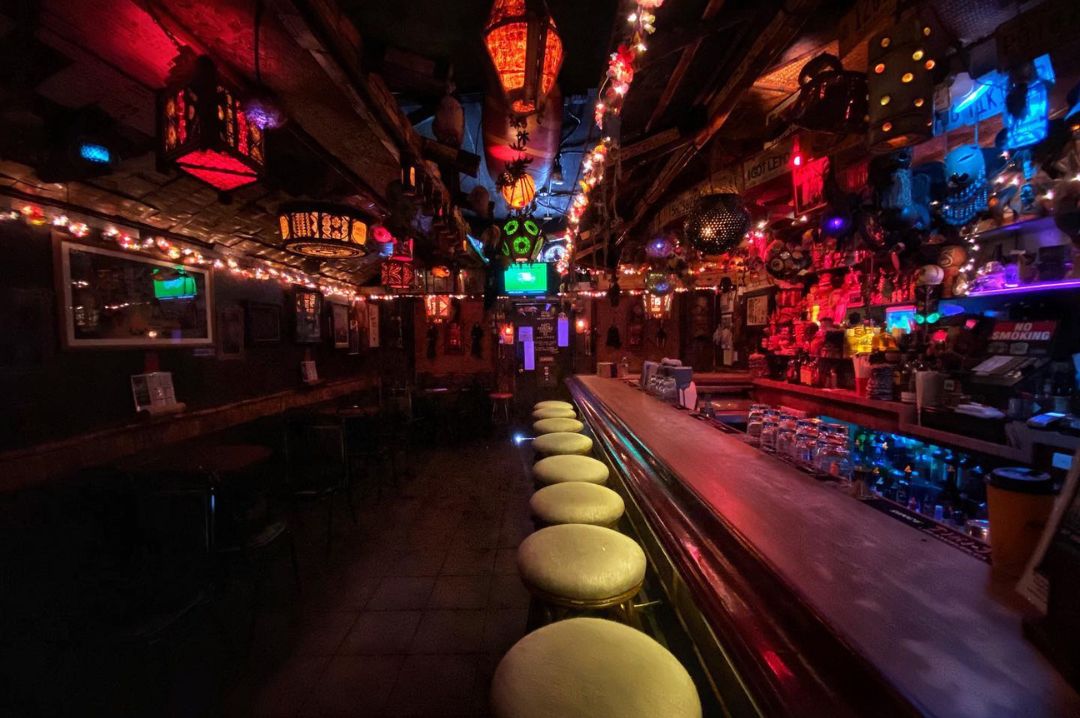 Image Source- Tiki Ti
The tiki bar is one of the greatest achievements of society, and Los Angeles is home to the Mona Lisa of them all. Tiki Ti, located in a glorified lean-to in Los Feliz that's hardly bigger than a Honda Accord, is where you visit when you want to party. The crowd is mostly the regulars who have been there since the 80s. You will see a mechanical toy bull that walks along the bar, and two of those cocktails will put you under the table.
If you want to taste some of the most delicious tropical cocktails Tiki Ti is the place for you! You must definitely taste the Tiki Ti original cocktail- Bayanihan and it is people's favorite. This cocktail means "togetherness" or "friendship" in the Filipino language. It is their twist on Pina Colada. The refreshing cocktail is made from lime, passion, coconut, pineapple, and amber rum. They also have other delicious cocktails on their menu like the Blood & Sand, Bloody Tiki, Chi Chi, and many more. All of them taste amazing and are popular among the crowd. Take your friends to this amazing bar and enjoy some of the best cocktails that you will ever get with some of the weirdest names!
Open Wednesday-Saturday
4:00 pm-2:00 pm
Address:
4427 Sunset Blvd
Los Angeles, CA 90027
Written by Aparna Dutta, Beverage Trade Network