Happy Hours in LA!
Why limit happiness just to an hour? Here is an extensive list of the best happy hours in the city for you to choose from!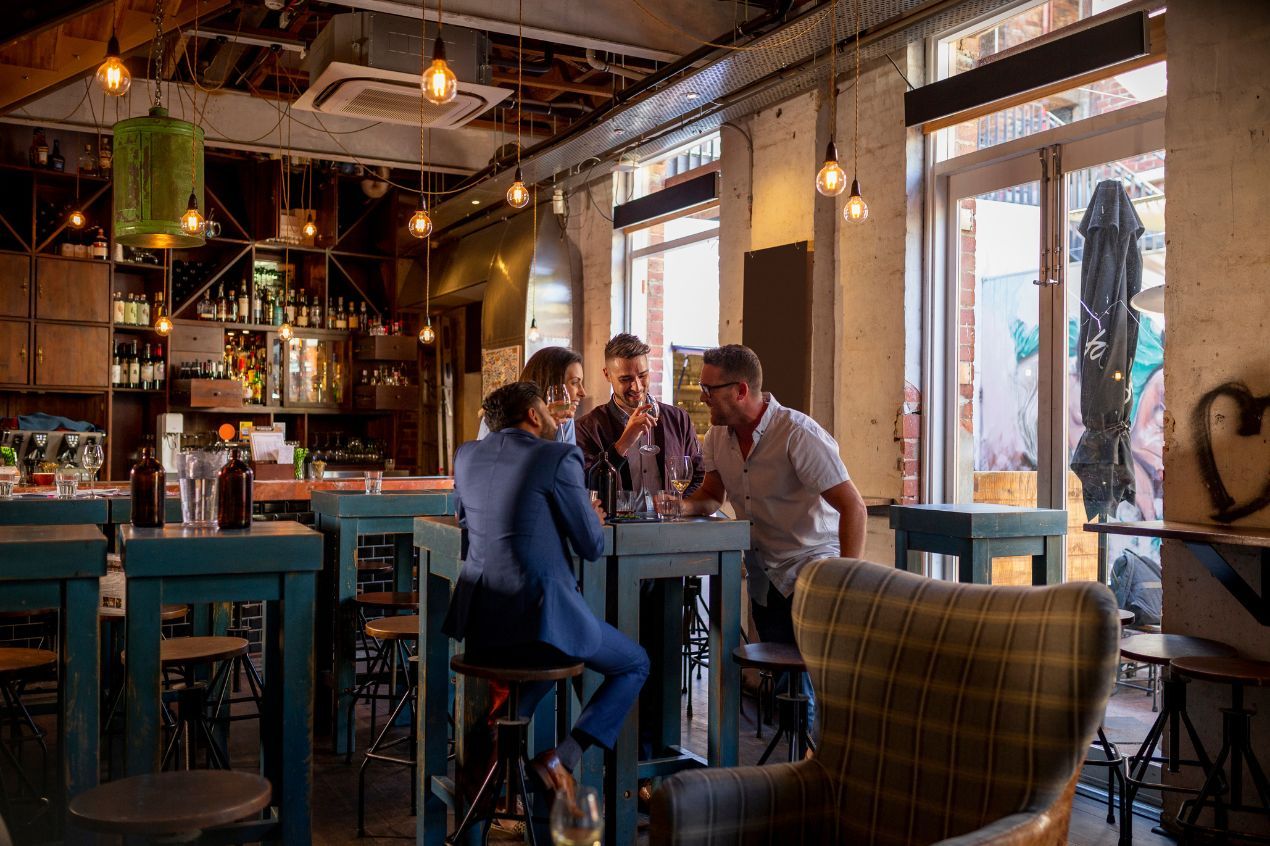 Happy hours are not just limited to college students or teens. We all love our beers and cocktails cheaper than regular - and it is always good to plan your outings according to the discounted rates that you know you can score!
Here is a list of the hottest deals in town that you can catch while they are still fresh in the market.
Happy Hour : Every Day 4-6 p.m.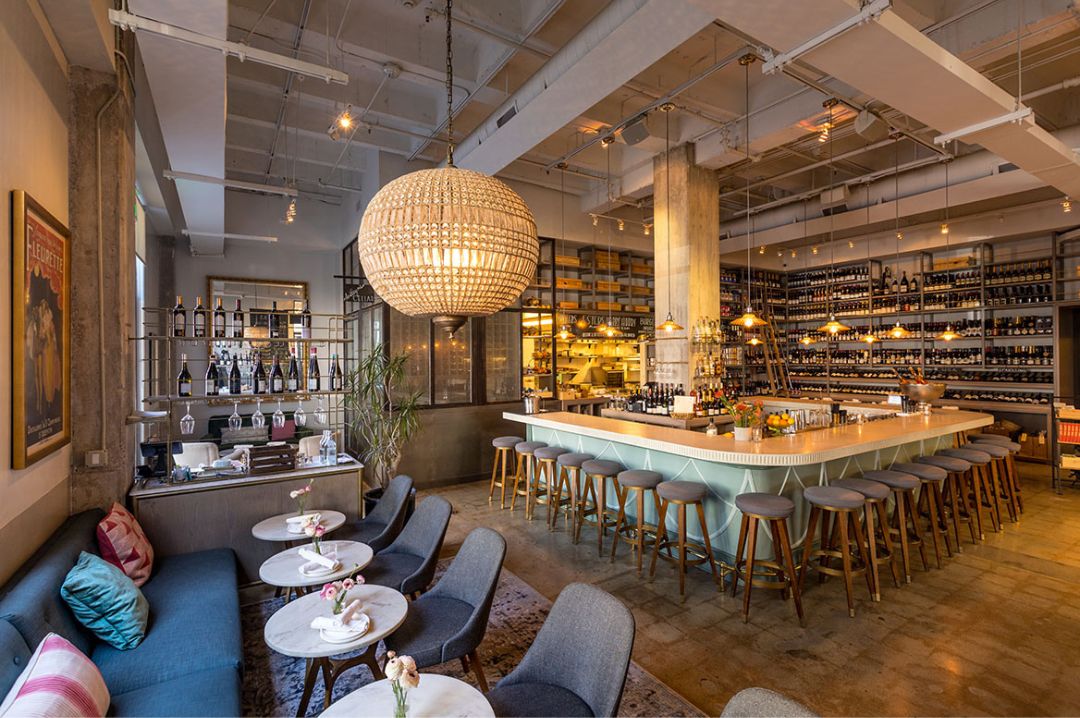 This wine shop & bar is the kind of destination where you can spend an evening leisurely exploring new vintages from the 250+ wine list, enjoy some drinks paired with snacks or a full meal, try a bunch of different wines during the Sunday Tastings, get a glass of something rare or fancy on Monday Cellar Nights or stock up for a dinner party at home. Their chic and welcoming atmosphere encourages socializing with friends and fellow wine lovers, and the knowledgeable team allows for a sense of discovery.
Address : 1314 Seventh Street, Santa Monica, CA 90401
Happy Hour : Mon-Fri, 5-7pm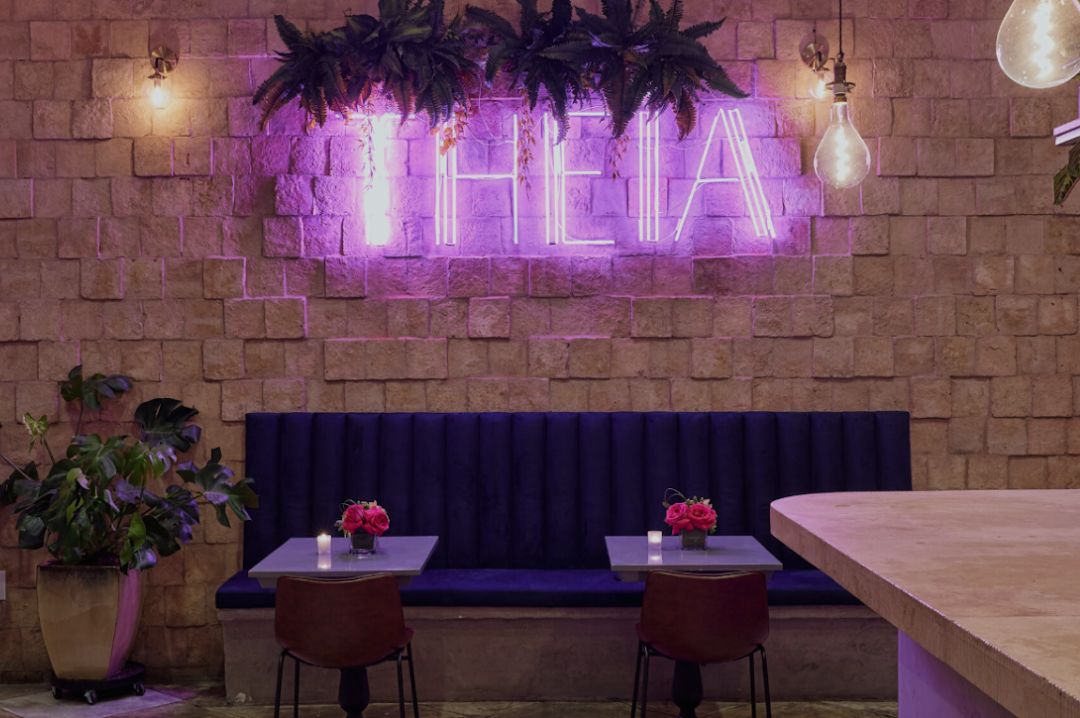 Theia is a restaurant lounge concept that aspires to captivate guests through its alluring ambience, inventive cocktails and contemporary Greek cuisine. It is an interactive dining experience that provides guests with a welcome escape from every day life.
They have performances every day including Fire Dancers, Dance Fusion Show, DJ & Acrobatic Dancers, and more. Check out the whole schedule here.
Address : 8048 W. 3rd. Street, Los Angeles CA 90048
Happy Hours : Sunday 2-6pm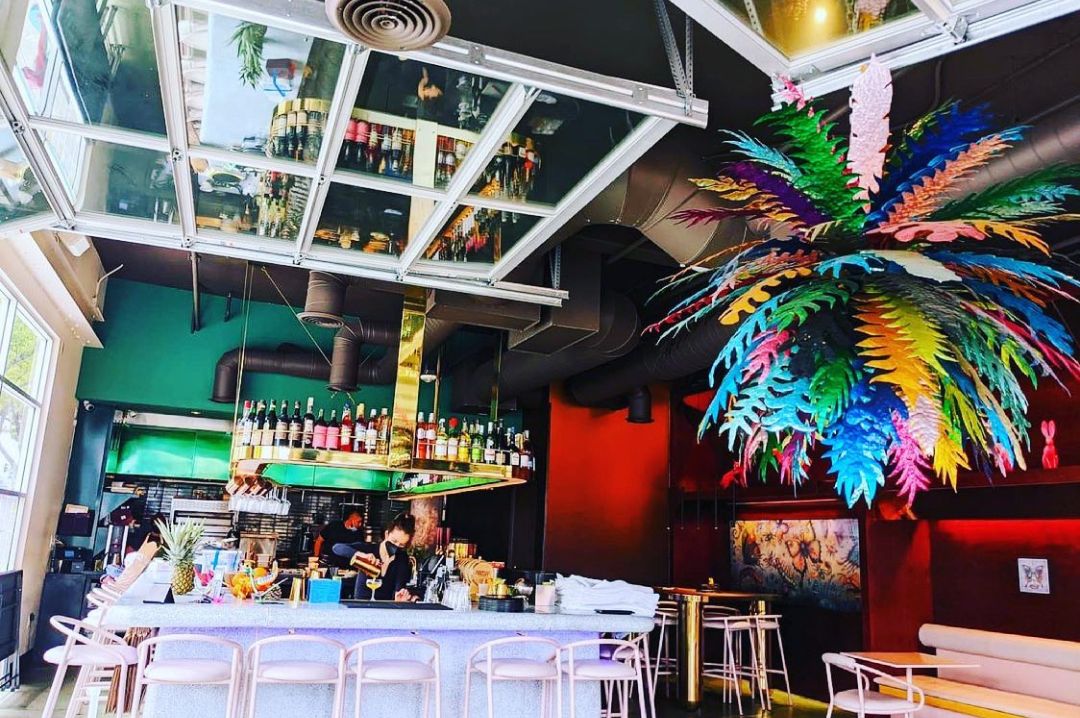 Cali-Asian restaurant with influences from the Lowcountry of the Southeast US with pre-prohibition cocktails, craft beers and curated wine selection served in a vibrant and visually stunning Avante-garde setting.
They have a special Happy Hour menu that you can find here.
Address : 3850 Main Street, Suite A Culver City, CA 90232
Happy Hours : Wed-Friday, 5:00pm – 7:00pm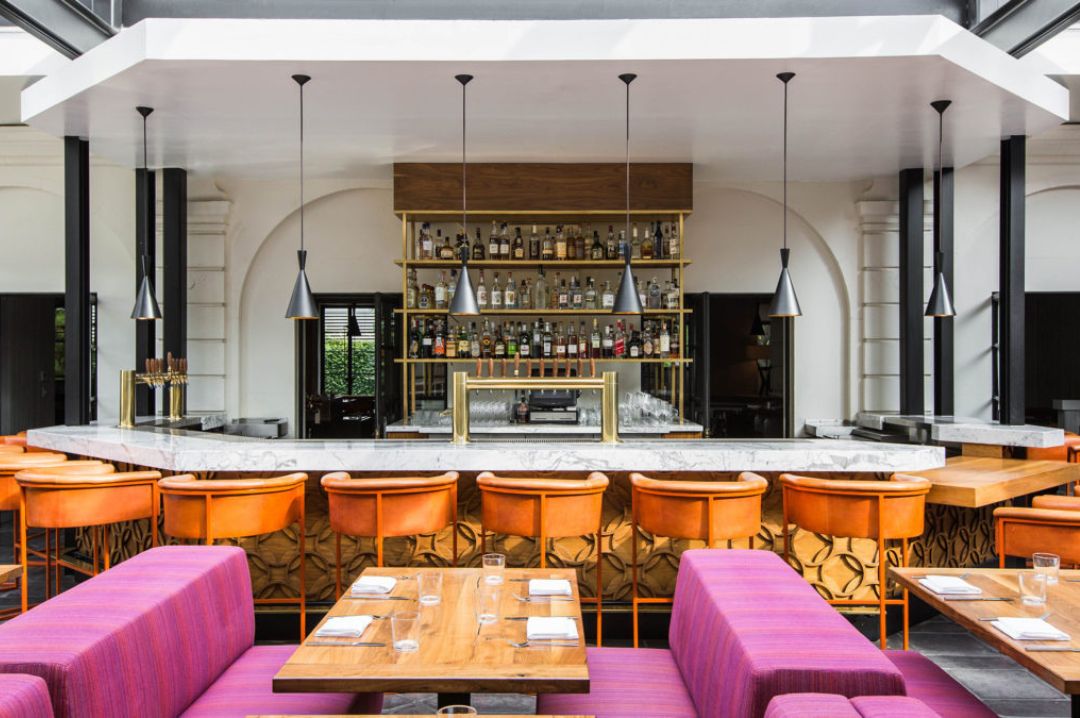 As classy as ever, Redbird has a special and rather extensive menu for Happy Hour that you can find here. Walk-ins are allowed, and the Happy Hour menu is applicable only at the bar. There is seating indoor as well as outdoor. 10 dollar cocktails, 10 dollar wines by the glass and 10 dollar snacks that look and taste like a million bucks!
Address : 114 East Second Street, Downtown Los Angeles California, 90012
Happy Hours : Every day from 4pm-5:45pm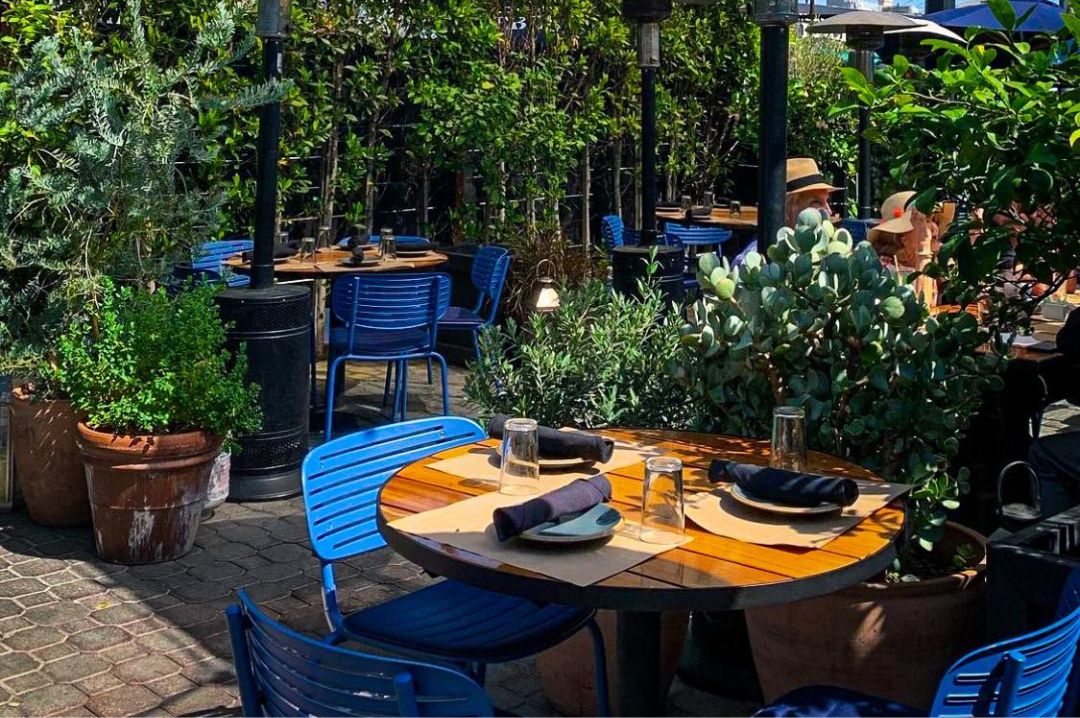 Best known for the anti pastas and pizzas, the happy hour at Spartina is a market driven Cal-Italian eatery from esteemed Chef Stephen Kalt. With a sleek, rustic, mid century dining room, expansive patio and open kitchen, it's the perfect spot to drop in with coworkers for a snack and glass of wine from their "Social Club" menu or to bring someone special for a date night.
Address : 7505 Melrose Ave, Los Angeles CA 90046
Happy Hours, or better known as Golden Hours at the Caravan Swim Club has its own menu here. The breezy Baja-inspired Caravan Swim Club is a poolside gathering place for everything from cabana drinks to fire pit gatherings, creative meetings to laid-back lounging. Spend the day by the pool enjoying cocktails and music or relax on the elevated terrace — and enjoy the view with house favorites like local caught grilled fish, organic steaks, seasonal salads, bright oysters from our raw bar, and shareable snacks paired with biodynamic wines, craft beer, and small-batch tequilas.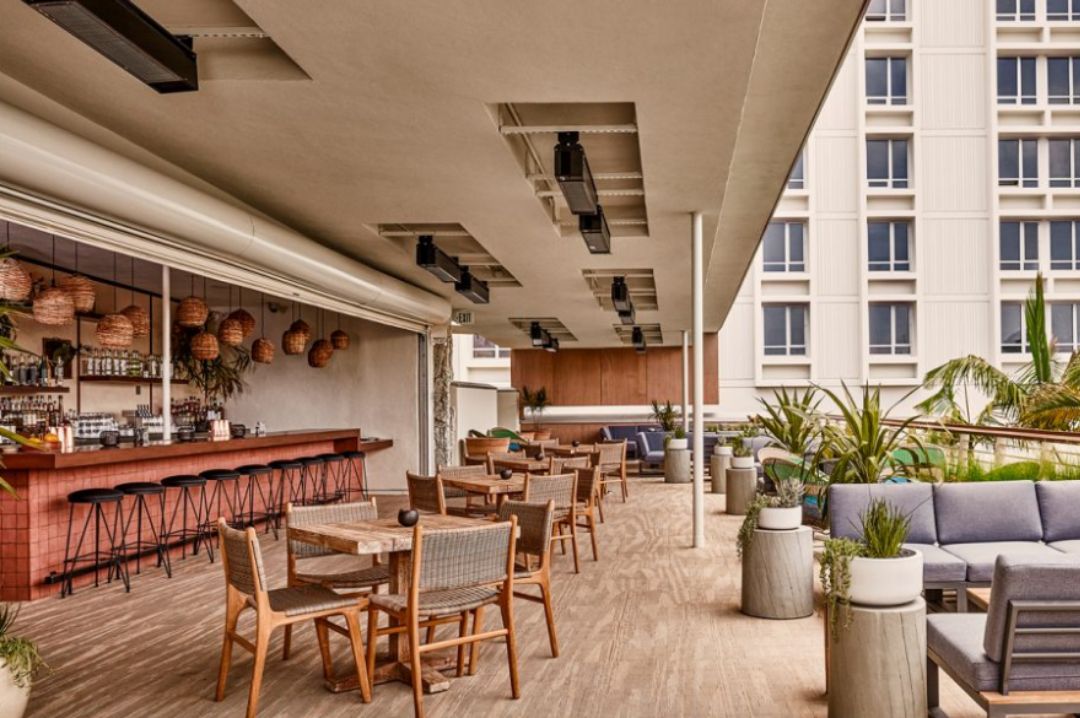 Address : 8639 Lincoln Blvd. Los Angeles, CA 90045
Written by Stuti Khetan, Beverage Trade Network