Drinks Guide PUB GOLF: DOWNTOWN LA
Planning a night-out downtown? Play a game of Pub Golf through DTLA's well-known bars!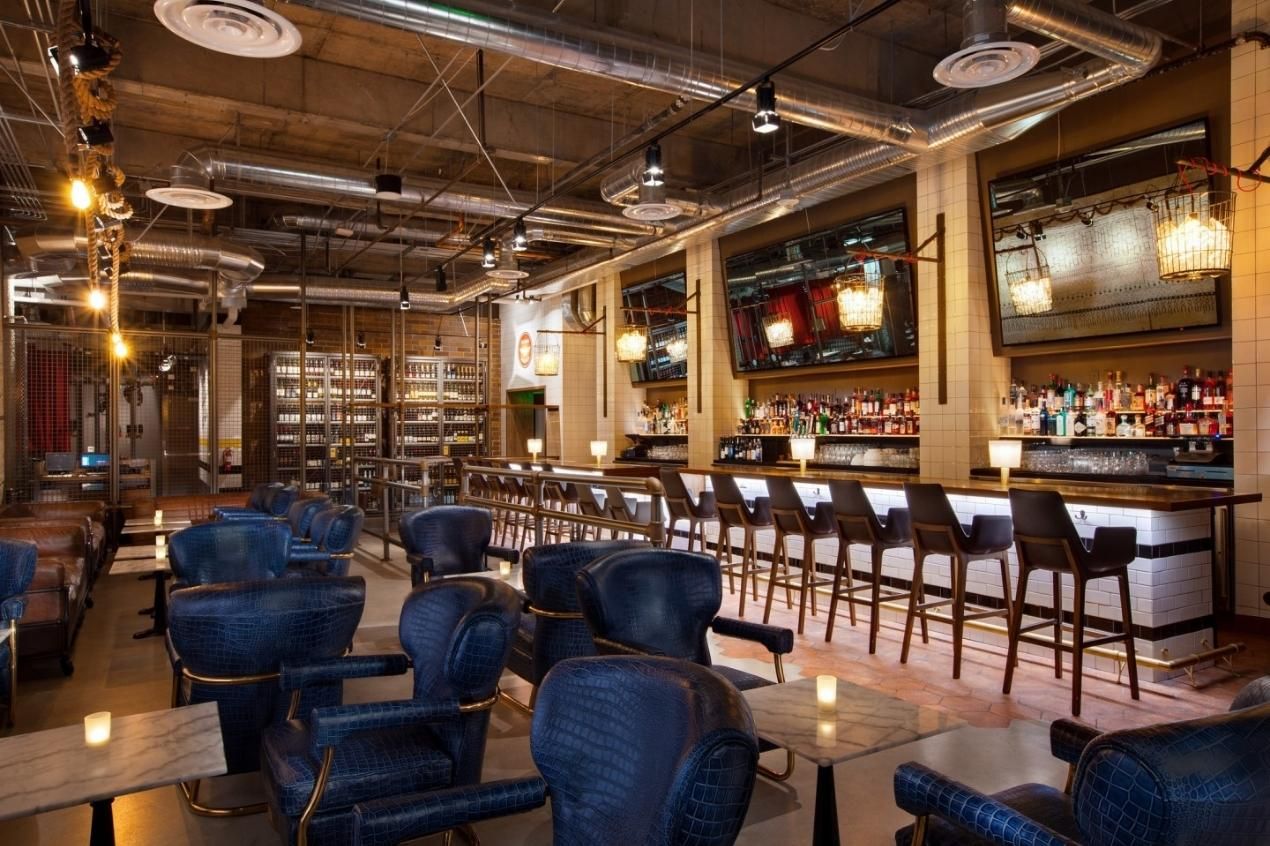 Downtown LA, definitely a spot where you can indulge in bar-hopping, and enjoy a night out with your friends! However, we're under the impression that skipping from one bar to another is starting to get a bit dry. So, we had an idea to make your experience at DTLA an even crazier one, only if you're up for it! Grab a couple friends and get them ready for a game of Pub Golf through Downtown LA.
Here's the rules to the game:
~ Needs one Score-Keeper, who can also participate.
~ Six pubs/bars (can be called "holes") are decided, along with a set drink.
~ Each drink/gulp/swig of the drink counts as a "shot"
~ "Pars" are set for each "hole" where the Score-Keeper announces the maximum amount of swigs you are allowed to take to finish your drink!
~ Minus Points are awarded if the drink is completed "under par" (A '+1' for every additional sip taken)
~ Plus Points if the drink is completed "above par"
~ Participant with the Lower Score = Winner, while the Highest Score loses.
Bar Figueroa: Cocktail of your Choice (PAR: 3 Sips)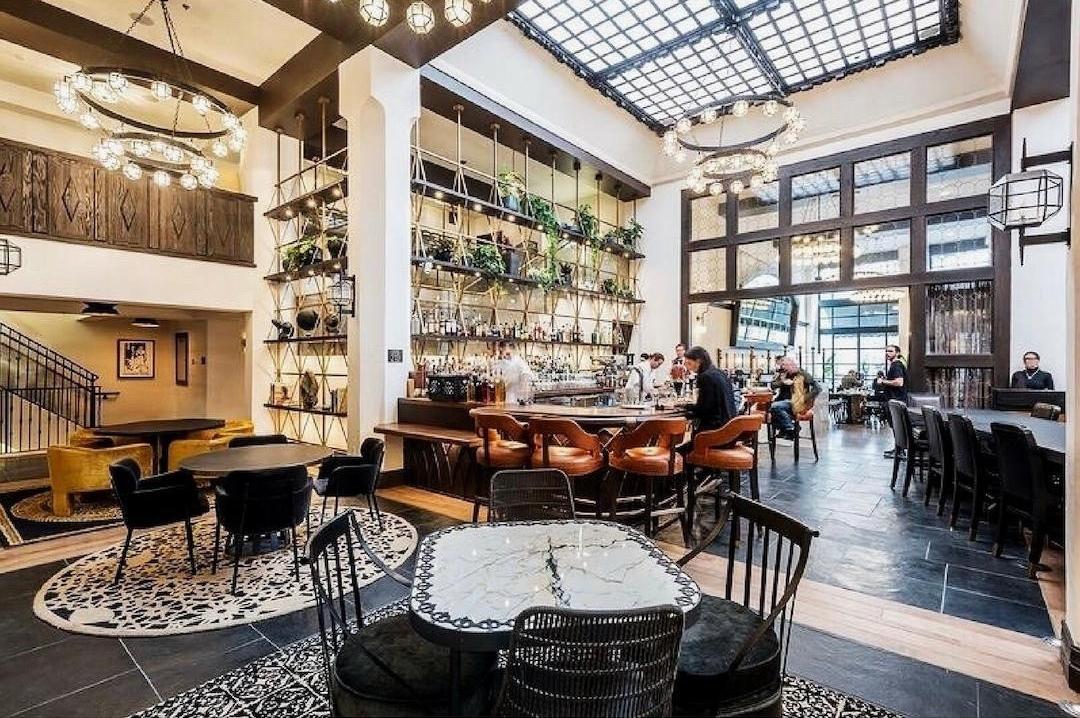 For us the DTLA Pub Crawl should definitely begin at Bar Figueroa, a stylish lobby bar at a hotel. This spot is FANCY, so you better be on your best behaviour! Anyway, there's loads of spots up ahead to get a 'lil wild'
Address: 939 S Figueroa St, Los Angeles, CA 90015
The Burrow: Two Shots (Gourmet Sandwiches)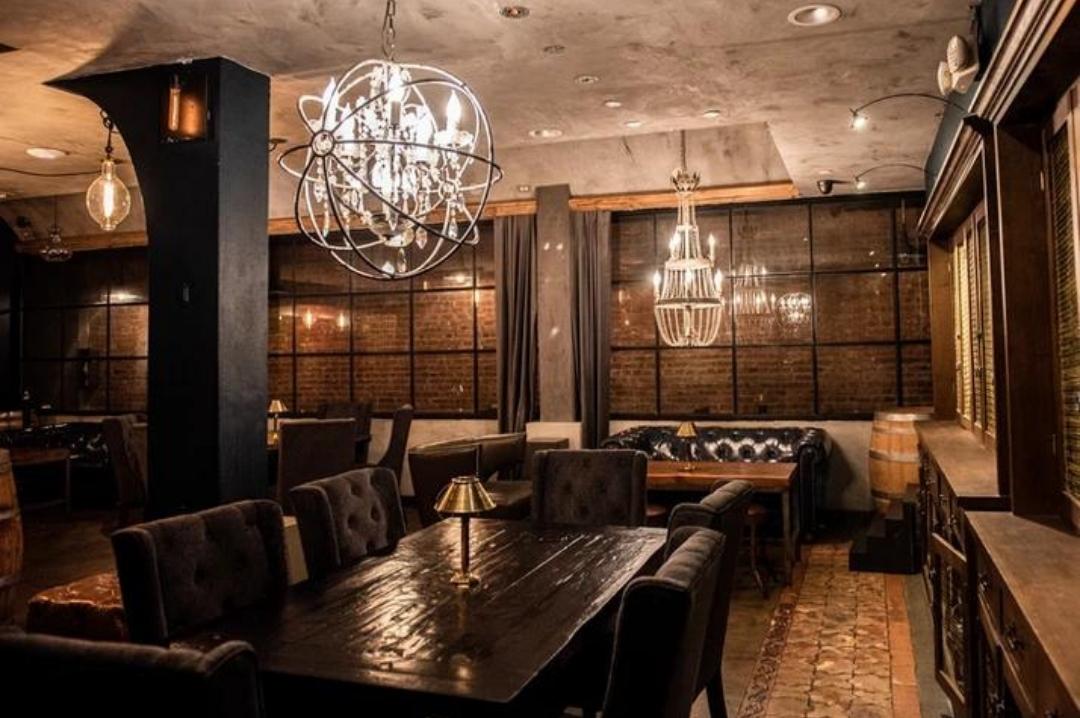 A second hole should definitely get you in the spirit(s) at The Burrow. They have a huge range of amazing gourmet sandwiches that could definitely fill up your stomach before a day filled with drinking, because here, you're doing two shots!
Address: 821 Flower St, Los Angeles, CA 90017
District: Cocktails of Choice, VODKA/GIN only (PAR: 5 sips)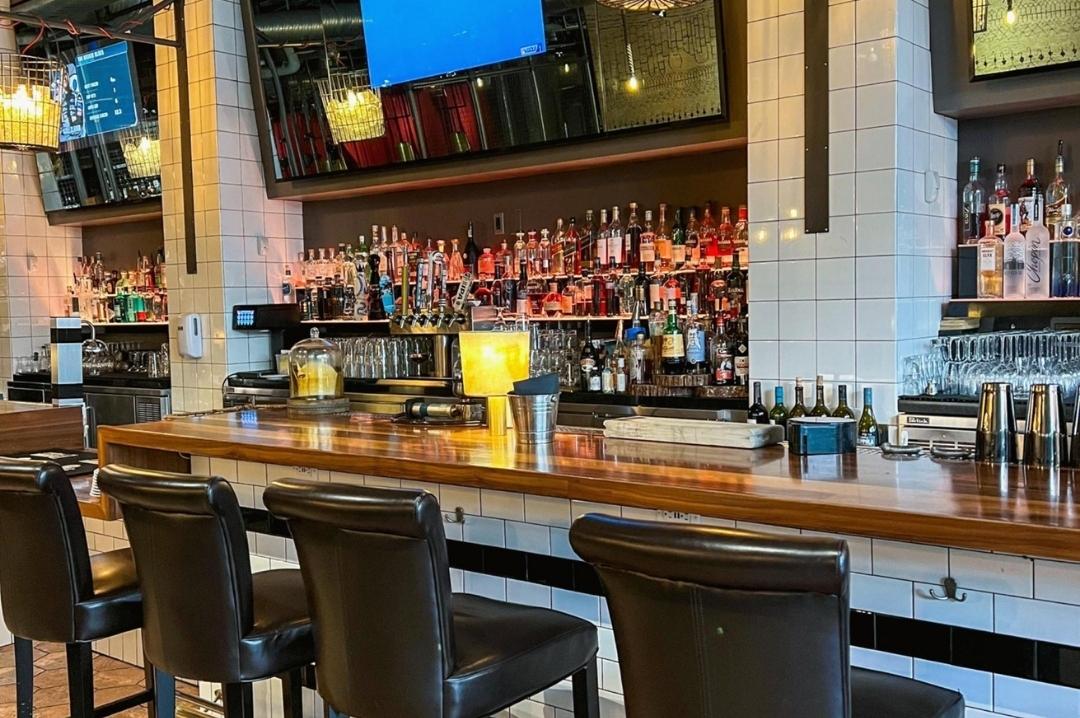 District, a spot where art meets craft! Play a quick game of challenges amongst your friends and while the winner gets a -2 off their final score, the loser gets a +2 added to their board.
(p.s. nobody cares about the score at the end anyway)
Address: Plaza Level in The Bloc, 700 W 7th St, Los Angeles, CA 90017
Shoo Shoo, Baby: Cocktails of Choice, WHISKEY/RUM only (PAR: 2 sips)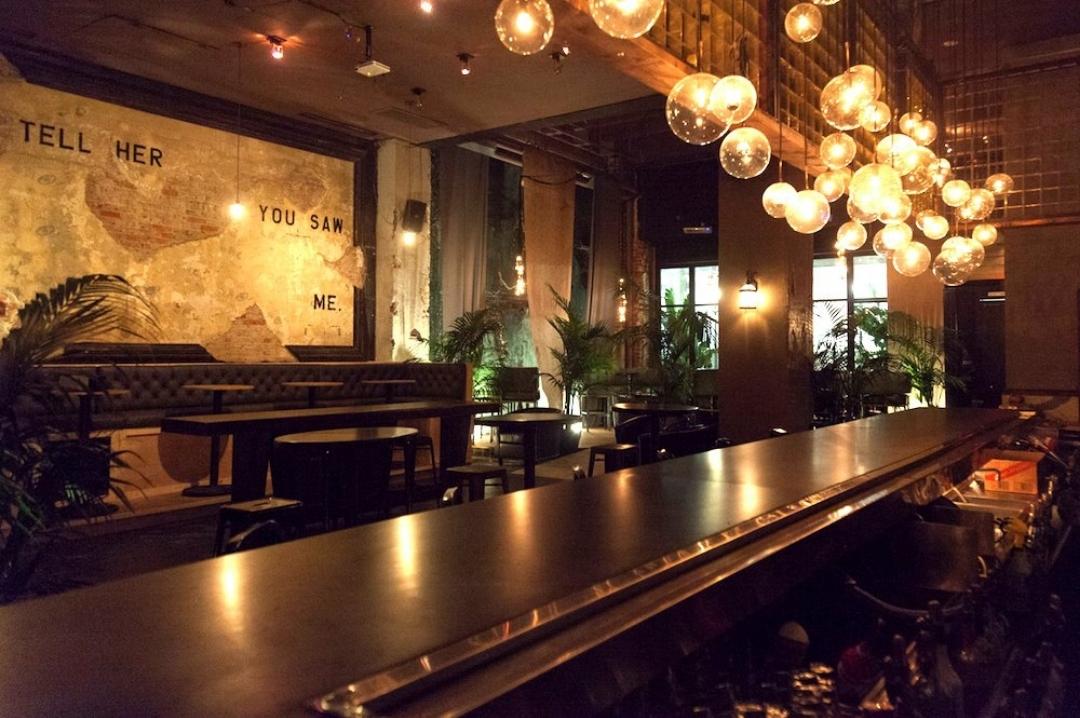 In a bar inspired by a time when the Second World War had just ended and people all around New York were celebrating, it definitely calls for a celebration and a photo. CHALLENGE: give your best pose and post a photo on Instagram, (tag us on @losangelesdrinksguide) and let's see who gets the most likes in an hour! [winner gets a -2 off their final score, the loser gets a +2 added to their board.]
Address: 717 W 7th St, Los Angeles, CA 90017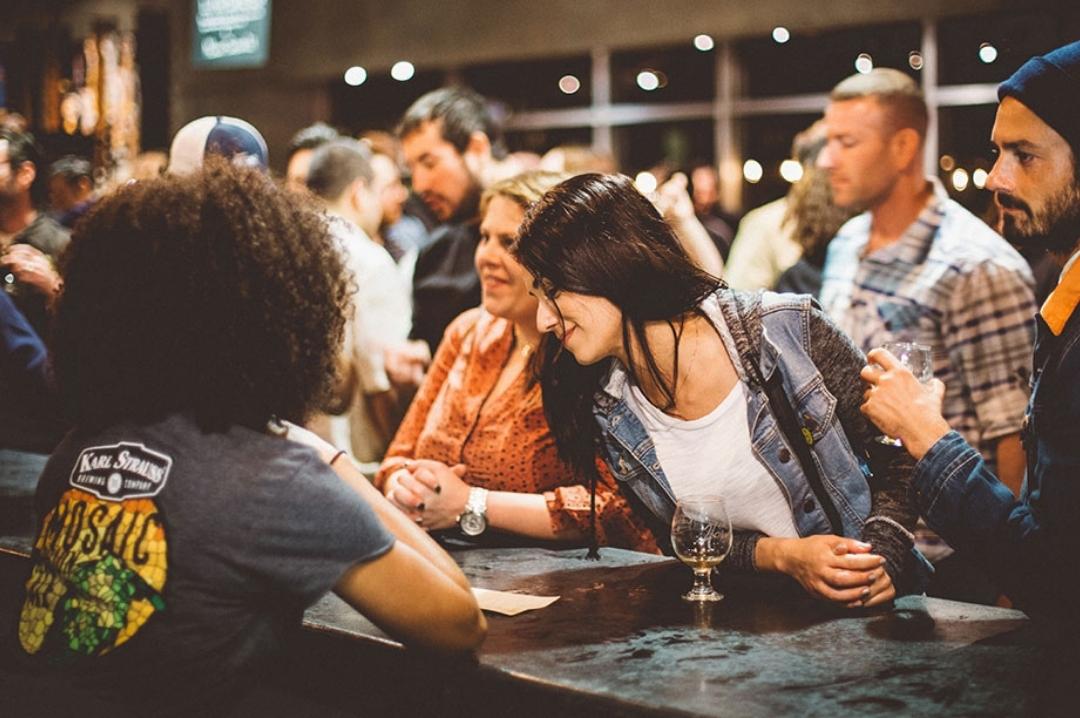 This one's to gettin' a little British. We've heard they love chugging down a pint (for absolutely no reason) so this one goes out to them! So for the penultimate hole, with their award-winning line-up of craft beer and food, Karl Strauss seems like the perfect spot to chug a beer!
Address: 600 Wilshire Blvd Suite 100, Los Angeles, CA 90017
The Eight Bar: A Celebration (check scores, book cabs)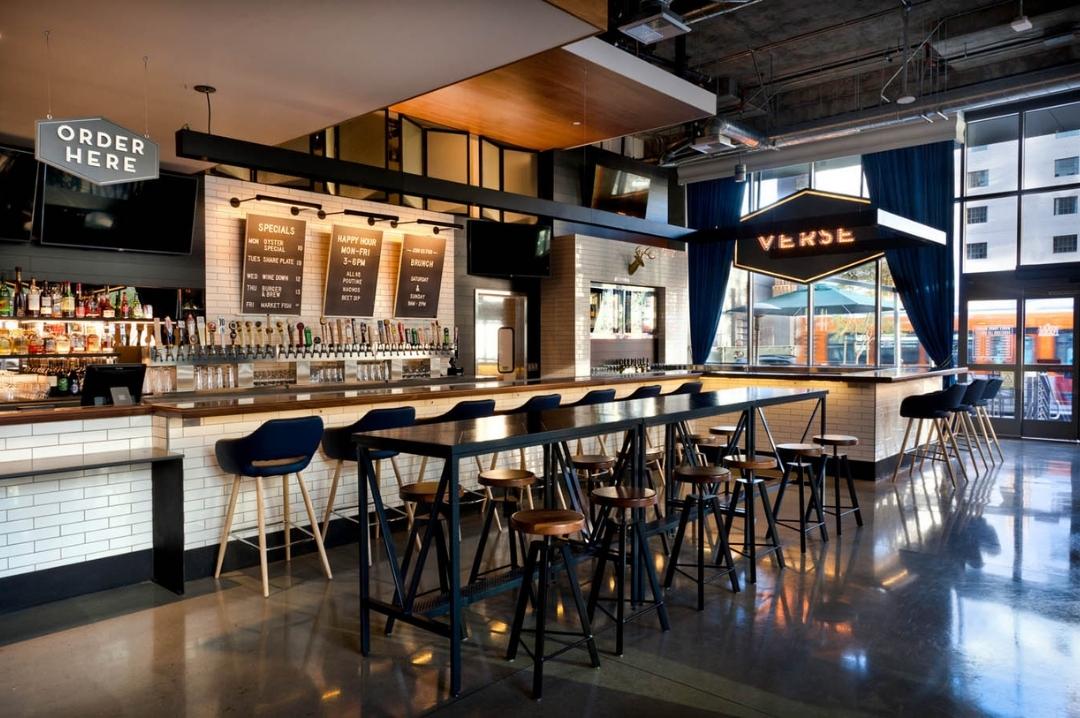 The Eight Bar would be the perfect spot to end The DTLA Pub Golf! With wonderful beers on tap and a refreshing cocktail menu, this spot is perfect for a celebration. Time to check your scores! The Score-Keeper must make a big deal out of this, the winner gets to hand out a drink of their choice to the loser who must down it.
Address: 788 S Grand Ave, Los Angeles, CA 90017
Written by Jason Shepherd, Beverage Trade Network
Header Image Source : District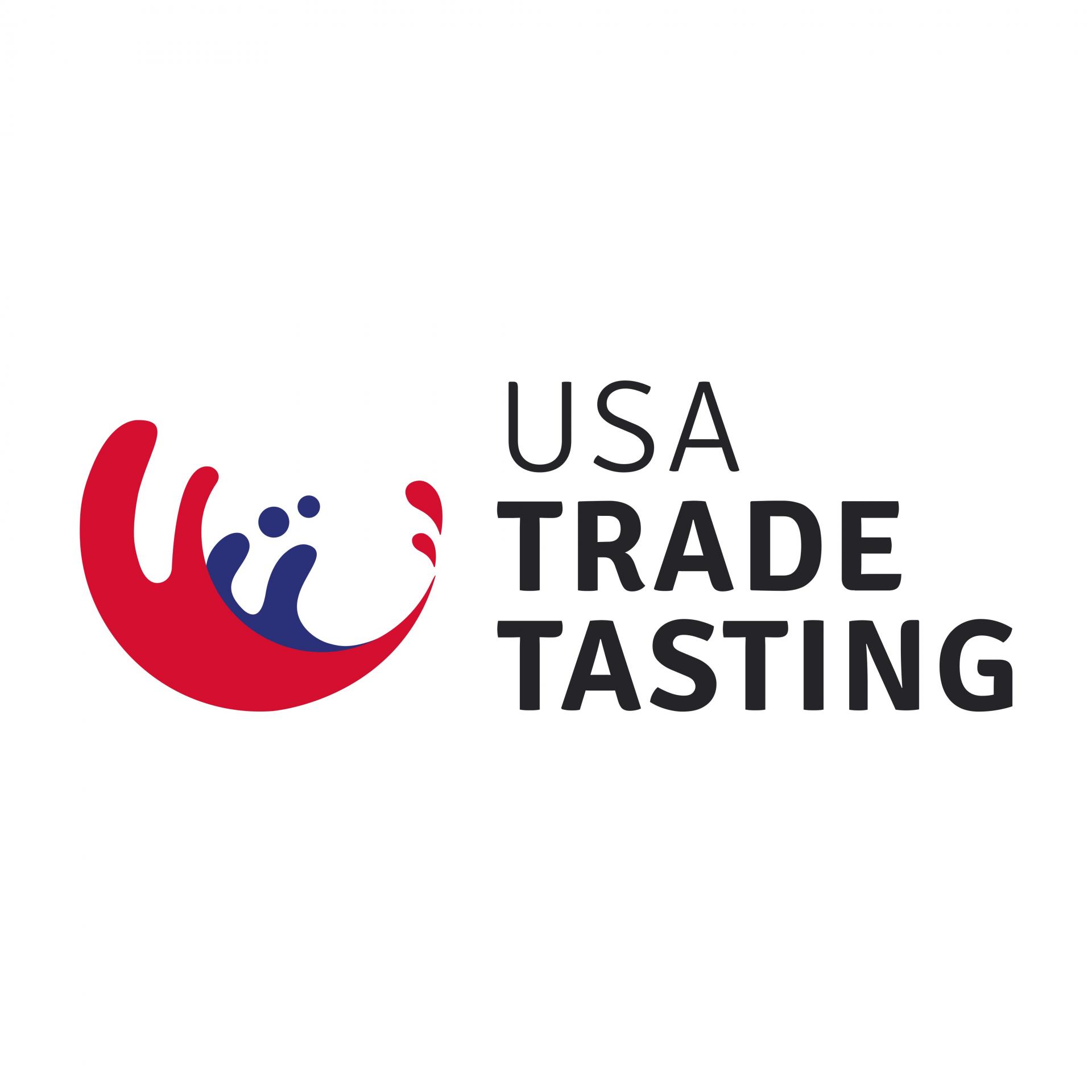 Morgan MFG, 401 N Morgan St Suite #204A, Chicago IL 60642
Register Now
South San Francisco Conference Center, 255 South Airport Boulevard, South San Francisco, CA 94080, United States.
Register Now
South San Francisco Conference Center, 255 South Airport Boulevard, South San Francisco, CA 94080, United States
Register Now