Beat the Heat at these Arts District Breweries
Visit these top breweries this summer, whether you're in the mood for a classic pale ale, something stout, or some seasonal craft beer.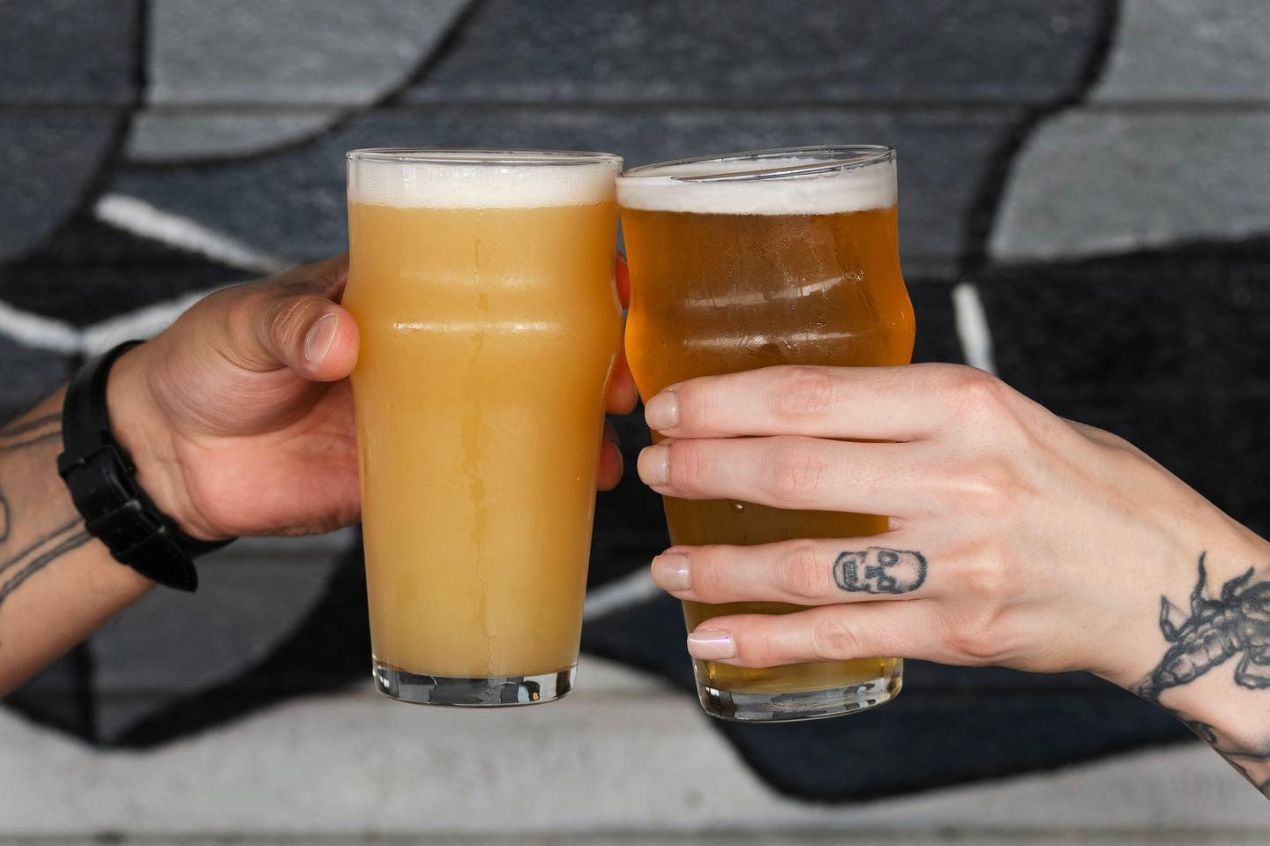 One of the most exciting districts in Los Angeles is the revived Arts District Downtown, where new lofts, galleries, eateries, and boutiques are popping up at a staggering rate. New breweries and gastropubs are joining this revival, making the Arts District another craft beer destination in the South Bay, alongside Torrance and Redondo Beach.
The surge in Downtown L.A. craft beer is not just restricted to Arts District. The Little Tokyo neighborhood is also home to many breweries like the Boomtown Brewery and Mumford Brewery. On the opposite side of the L.A. river, in Boyle Heights, you will get Dry River Brewing and Indie Brewing Company. Lets learn about the breweries that you can visit in the Arts District.
So, if you want to explore the best breweries in Los Angeles you definitely cannot miss the bus to Art District as they produce the maximum beer within the county lines.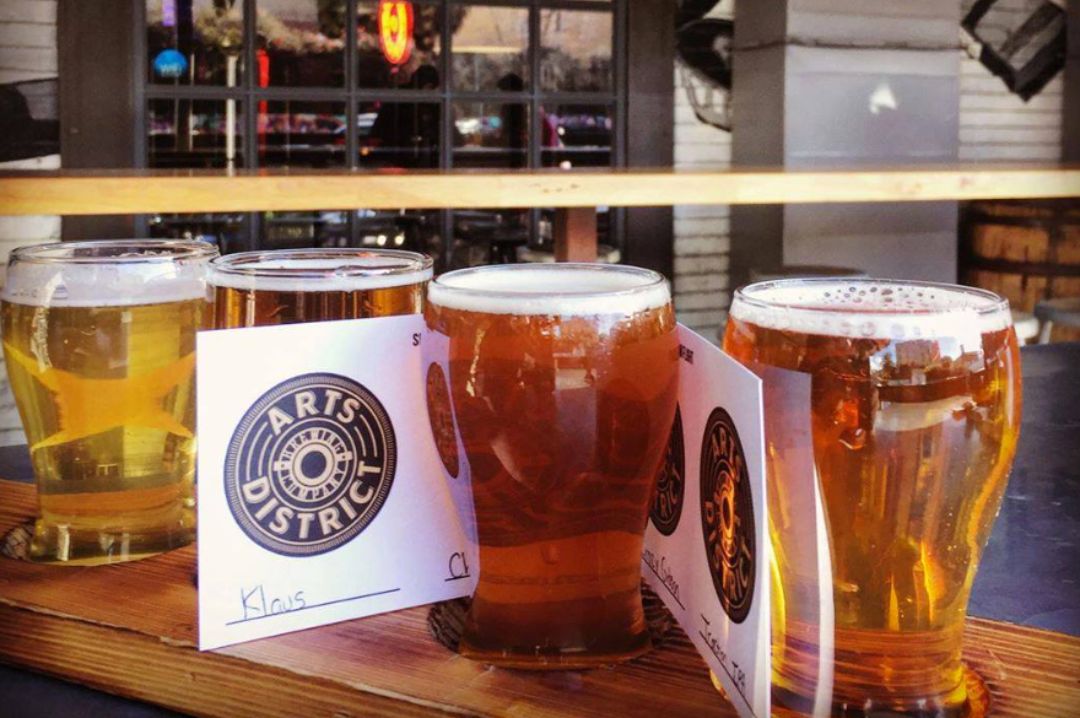 Arts District Brewing which was launched in December 2015 is the first significant entry of 213 Nightlife into the craft brewery industry. The 213 Nightlife owns Downtown L.A. bars like The Varnish, Las Perlas, and Golden Gopher. Their full bar offers a rotating selection of 30 craft beers, cocktails, and wines. People can choose from this wide collection according to their taste.
The brewery offers a huge variety of craft beers, including IPAs, Porters, Saisons, Stouts, and Wheat Ambers. Along with beer pours and flights, Fritzi Dog bites from celebrated L.A. chef Neal Fraser are also offered. You can also play skee ball and even enjoy free games such as corn hole, ping pong, darts, and foosball.
Contact:
828 TRACTION AVENUE
LOS ANGELES, CA 90013
213.519.5887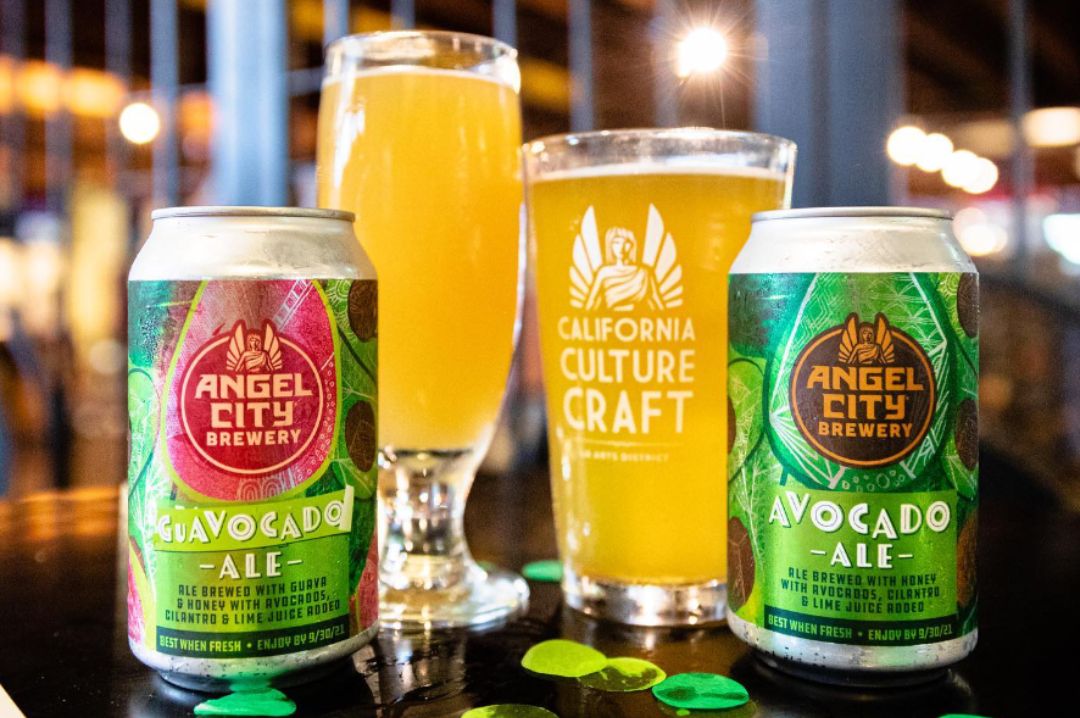 Angel City Brewery is proud to tough things up a bit and work below the glossy surface in a city recognized more for its glitz than its grit. Their home in the Los Angeles Arts District not only serves as the brewery and a canvas but is also the heart of a rebirth for the city's musicians, hustlers, and artisans.
Angel City was established in 1997 and rose to prominence in the Los Angeles craft beer market by introducing traditional small-batch craft brewing to the growing L.A. Arts District. You will get a wide collection of beer which are available all year around. They also have seasonal style beers like Avocado Ale, Bridge Builder, Perry Ale, Tamarind Gose, and many more. Angel City is also popular for its street art decorating the historic buildings like the JR's stunning image from The Wrinkles of the City series and Colette Miller's Angel Wings.
Contact:
216 S. Alameda St.,
Los Angeles 90012
213-622-1261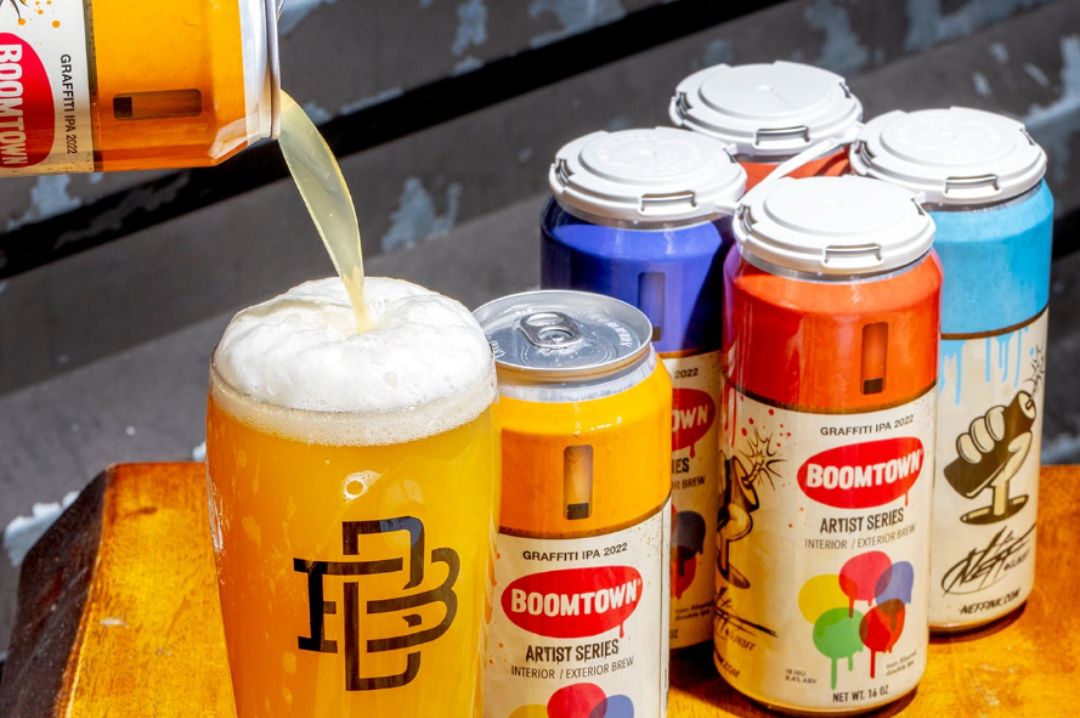 Boomtown Brewery, which opened in 2014 in the nearby Little Tokyo district, aspires to be a creative local establishment that supports local artists' creativity and community through events, music performances, fundraisers, and galleries and by bringing artisan beer to them.
This approach gave rise to The Artist Series, a line of tasty Hazy DIPAs with eye-catching label art that encourages them to expand their brewing creativity. The Artist Series, which releases every 6 to 8 weeks, honors unique artwork and beer that are both handcrafted and loved by many. You will see that not only every label at Boomtown is created by the local artists but they also help with different furnishings and fixtures of the building. Boomtown offers old world, gravity fed, unfiltered, rich flavour tap beers.
Contact:
700 Jackson St,
Los Angeles 90012
213-617-8497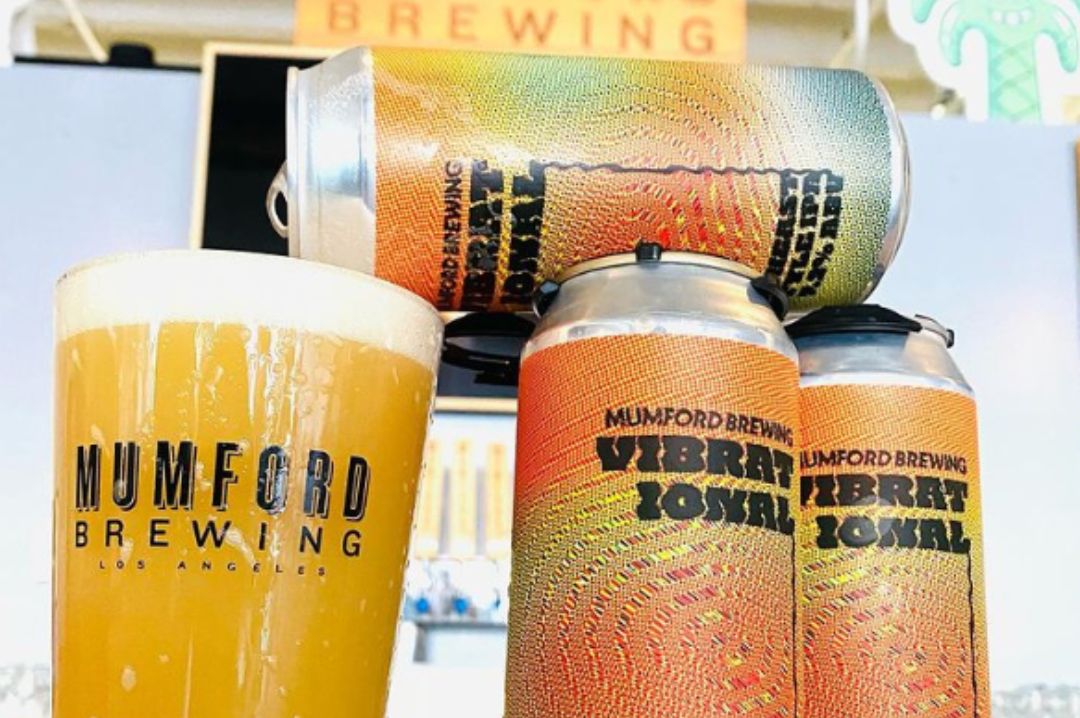 Mumford Brewing, which is located in Little Tokyo, has a welcoming tasting area where customers may enjoy pints of locally brewed craft beers as well as sample flights.
Mumford Brewing offers a selection of beers with distinctive taste profiles on tap, including Black Coffee Mamba (an American black ale with Stumptown coffee), El Fuego (a jalapeno cream ale), and Biggums (a Belgian style Dubbel).
Contact:
416 Boyd St,
Los Angeles 90013
213-346-9970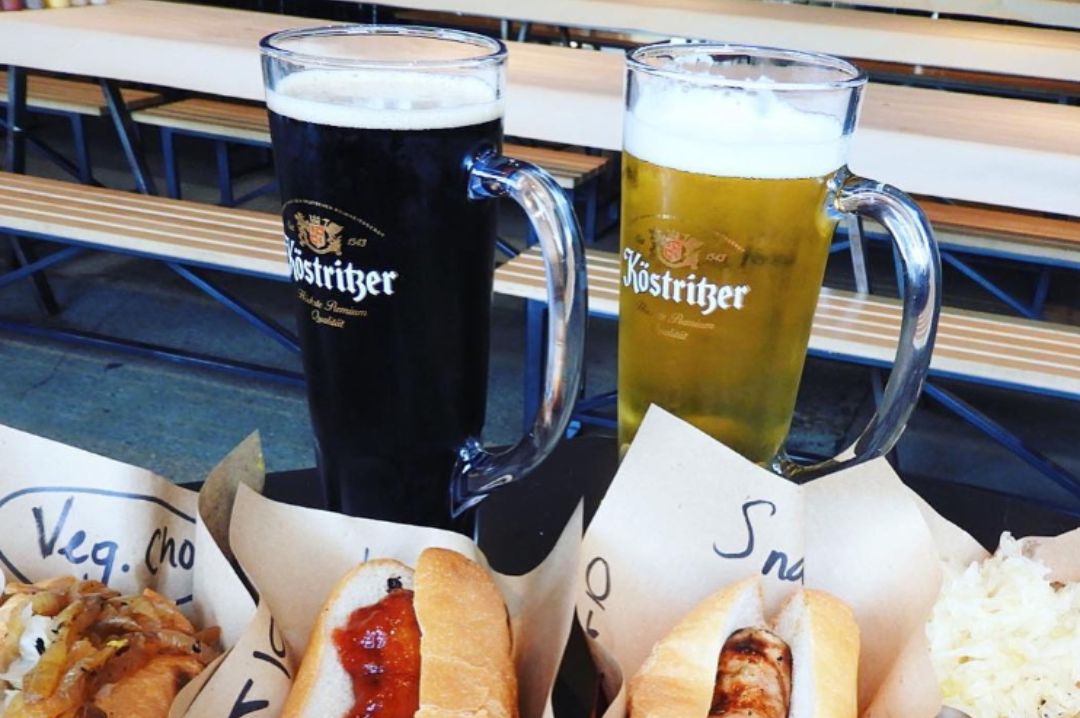 A self-described "purveyor of unique grilled sausages," Wurstküche offers a variety of exotic, gourmet, and traditional sausages with ingredients like rattlesnake, rabbit, and jalapenos, pheasant, and herbs de Provence. Classic fillings include bratwurst and Italian sausage.
They also have a large selection of American, Belgian, and German beers on draft and in bottles, as well as ciders and non-alcoholic beverages that you can pair with their classic sausages.
Contact:
800 E. 3rd St,
Los Angeles 90013
213-687-4444
Written by Aparna Dutta, Beverage Trade Network
Header Image Source : Art District Brewing
South San Francisco Conference Center, 255 South Airport Boulevard, South San Francisco, CA 94080, United States
Register Now
South San Francisco Conference Center, 255 South Airport Boulevard, South San Francisco, CA 94080, United States
Register Now