After hours spots in Los Angeles worth hanging out at
Want to hangout in the after-hours but don't know where to go, check these out.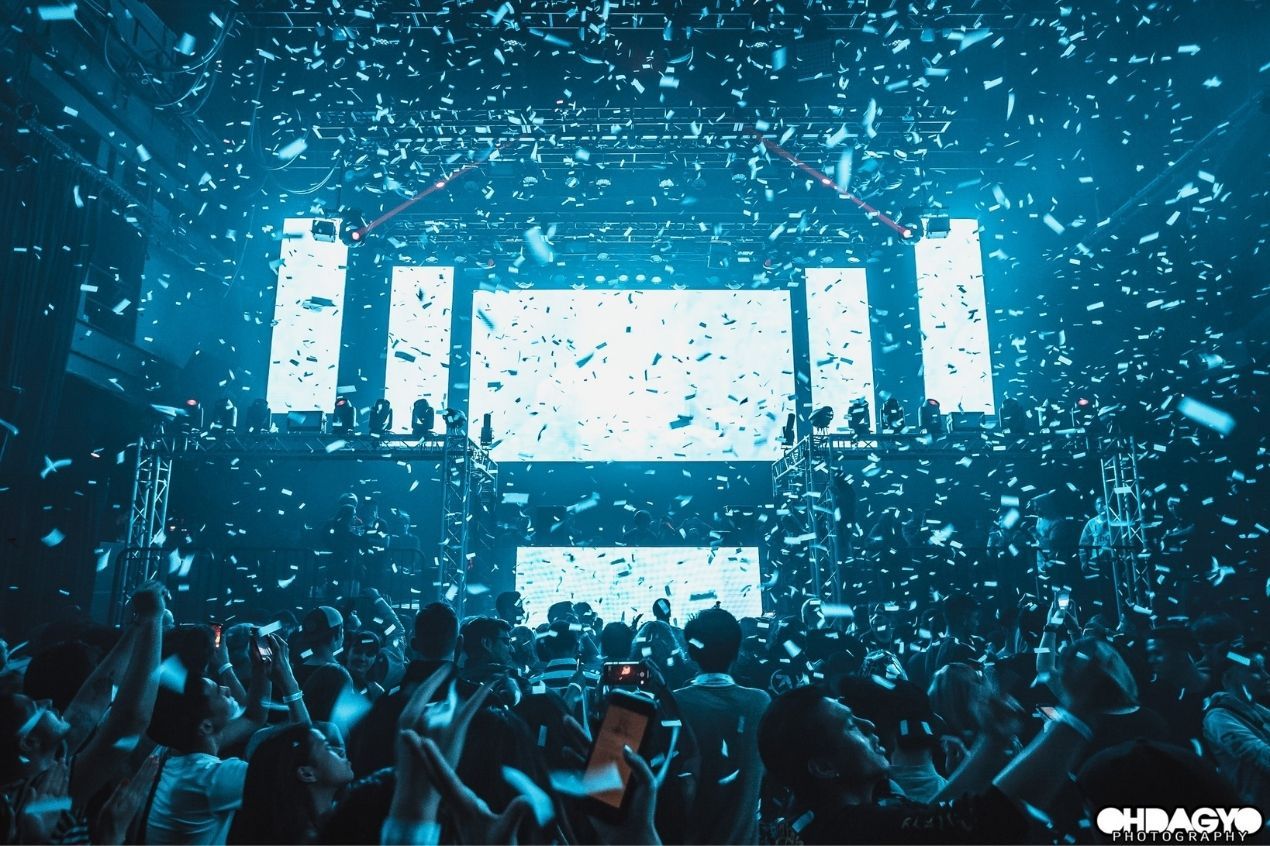 LA currently has a great food scene and a great bar scene, so it's understandable if most evenings are dedicated to working your way down your list of new openings, hotspots, and old favorites to revisit. Being home in Los Angeles means months of driving around and exploring the city until the sun comes up. And so, if you want to shake up your after-dark agenda and are in search of something new and unexpected, LA's got a whole world of interesting nightlife options to explore. From carnival game nights to scary midnight movies, here's an unmatched selection of activities to consider for your next night out.
Du-par's

Du-par's, Source Instagram
When you think about late-night dining, The Grove probably isn't the first place that pops into mind. But tucked deep inside the attached Farmers Market is Du-par's, a classic diner that's open 24 hours a day - a fact even people in the surrounding neighborhood forget about. We like their omelets, turkey club, and patty melt, but we can never pass up the opportunity to take down a stack of their excellent pancakes. They have a location in Pasadena that's also open 24 hours.
Location - 6333 W 3rd St, Los Angeles, CA 90036, United States
Krua Thai Restaurant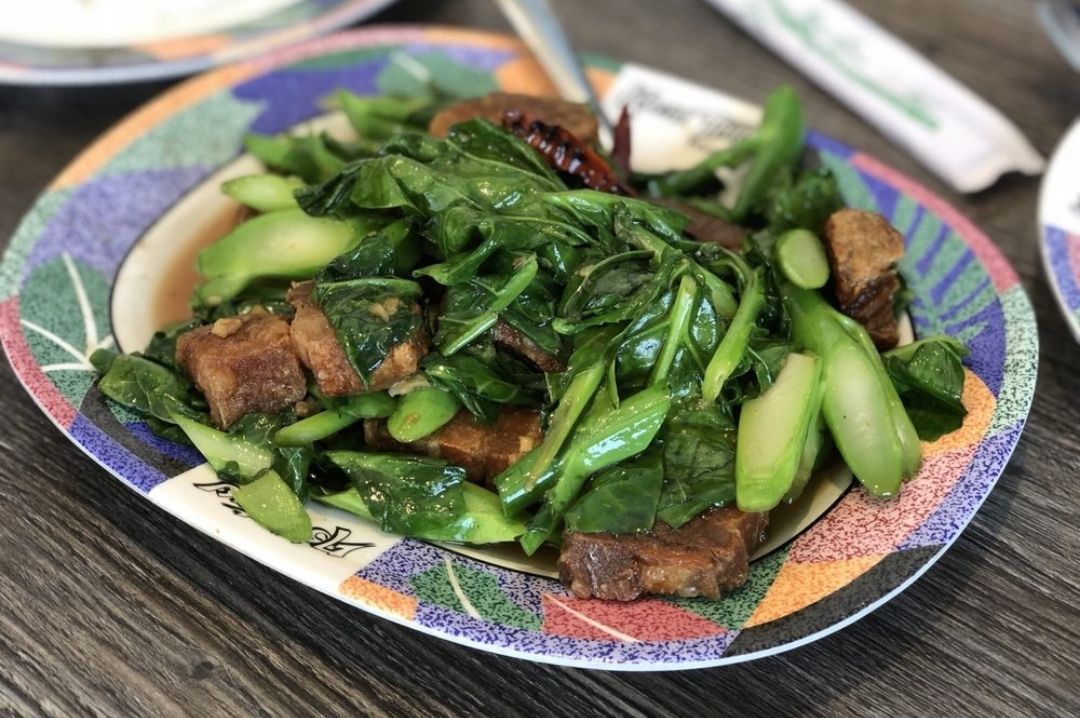 Krua Thai Restaurant, Source Yelp
This late-night spot in the northernmost part of North Hollywood serves one of the best Thai Food until 3:30 a.m. every night. The menu has practically every Thai dish one could want, which works well for large groups with varying tastes. Try the fried wonton and rolled noodles.
Location - 13130 Sherman Way, North Hollywood, CA 91605, United States
Republic of Pie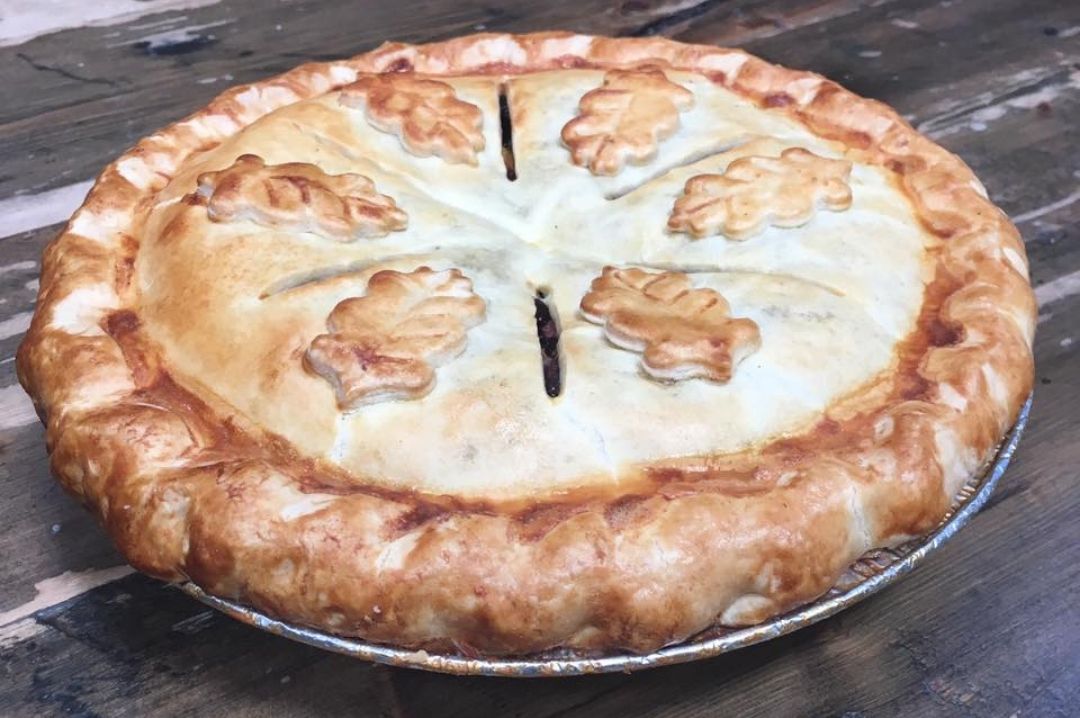 Republic of Pie, Source Facebook
Republic of Pie was intuitively born from a love of baking, a passion for coffee, and a strong sense of community. Nestled in the heart of the NoHo Arts District, they are open 7 days a week. If you want a whole pie, you must order 24 hours in advance. The coffee is top-notch for LA, serving Intelligentsia and Stumptown. And the pies and macarons are to die for, and the Dirty Chai is wonderful, a must-try, also add ice to it.
Location - 11118 W Magnolia Blvd, North Hollywood, CA 91601, United States
La Café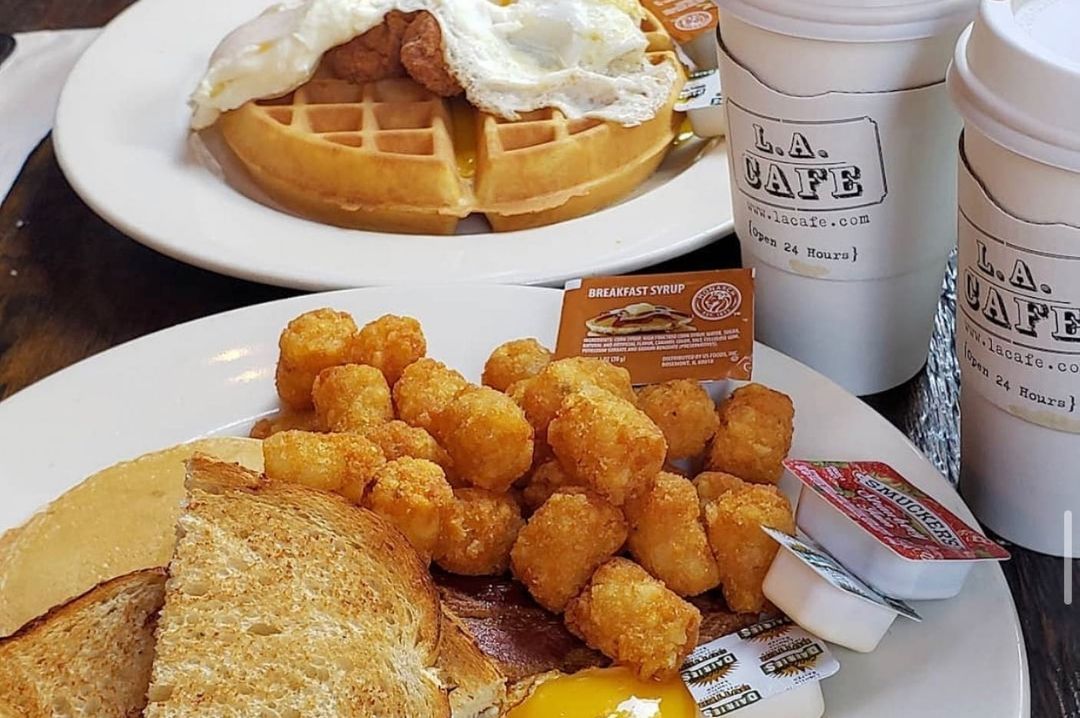 La Café, Source Facebook
LA Café is a DTLA favorite for insomniacs, partygoers, and late-night snackers alike. LA Café is perfect if you're craving classic comfort foods like chili cheese fries, falafel and strawberry milkshakes or fancier fare like salmon tacos with mango salsa. An added bonus is that they deliver. You don't even have to change out of your pajamas for some greasy lobster grilled cheese.
Location - 639 S Spring St, Los Angeles, CA 90014, United States
25 Degrees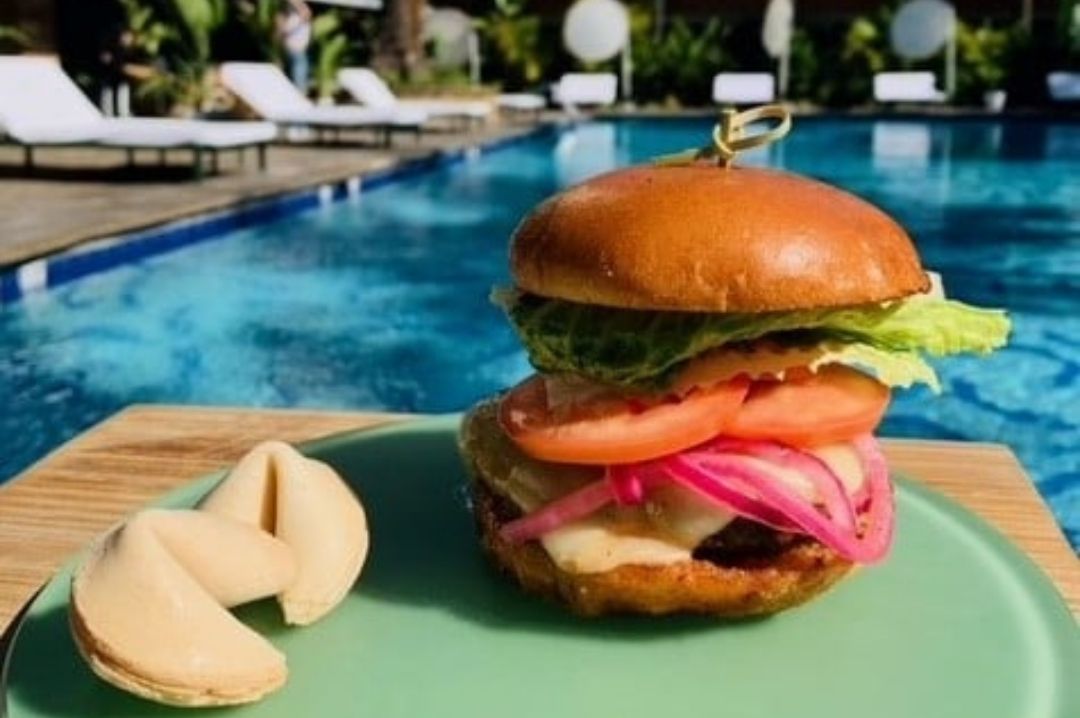 25 Degrees, Source Facebook
25 Degrees is the best 24-hour restaurant in LA that everybody forgets is open 24 hours. Located on the ground floor of the Roosevelt Hotel, this retro diner has plenty of great options, but you're here for the burgers. We usually go for the Number 2 (burrata, pesto, and crispy prosciutto), but if you come during the day, you can build your burger, too. Their milkshakes are pretty great too.
Location - 7000 Hollywood Blvd, Los Angeles, CA 90028, United States
The Original Pantry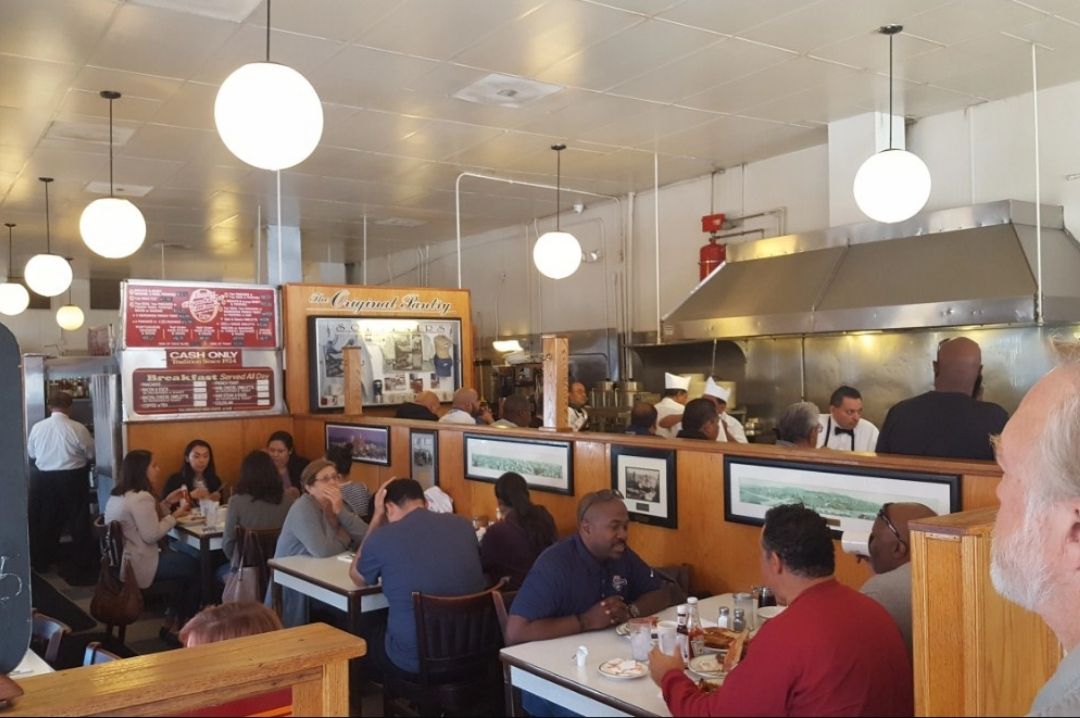 The Original Pantry, Source Facebook
The Original Pantry opened Downtown in 1924, making it a legend in its own right - no matter how objectively mediocre the food is. Come to this old-school diner after the bars get out on the weekend and expect a line out the door. Come at any other point during the week and expect some of the best people-watching in town. Everybody's eating giant plates of eggs and bacon and grumbling about the better days. This is a great place to head after a late concert at Staples. You can order Spaghetti and Meatballs for dinner.
Location - 877 S Figueroa St, Los Angeles, CA 90017, United States
Ruen Pair

Ruen Pair, Source Facebook
This Thai Town favorite, Ruen Pair, serves up tasty dishes at reasonable prices. The stewed pork leg, pad prik king (chicken preferred), turnip omelet, crispy pork belly with morning glory or broccoli, green papaya salad with raw crab, and stir-fried chicken dishes are all worth getting. Normally closed around 3 to 4 a.m. nightly.
Location - 5257 Hollywood Blvd, Los Angeles, CA 90027, United States
Sun Nong Dan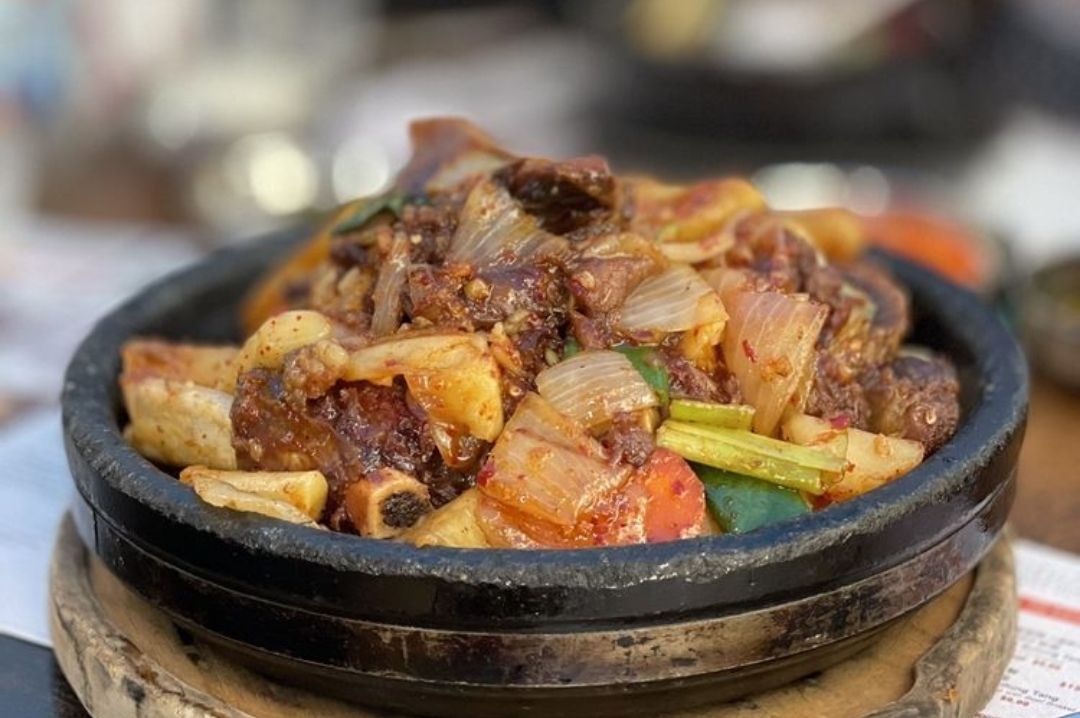 Sun Nong Dan, Source Yelp
Sun Nong Dan is a classic strip mall spot in Koreatown with a full menu of excellent soups and Korean specialty dishes, but everyone is here for one thing - galbi tang. It's a giant cast iron plate filled with rice cakes, vegetables, spicy sauce, and massive chunks of short rib that melts in your mouth. It's a remarkable dish and one that no one should be eating alone. Be sure to bring some friends along, no matter what time you decide to go. The flavors only get better at Sun Nong Dan after the last call as well; just beware of the potential wait times when everyone shows up at the same time trying to cure the hangover. Open 24/7, though there can be waits even in the middle of the night.
Location - 3470 W 6th St #7, Los Angeles, CA 90020, United States
BCD Tofu House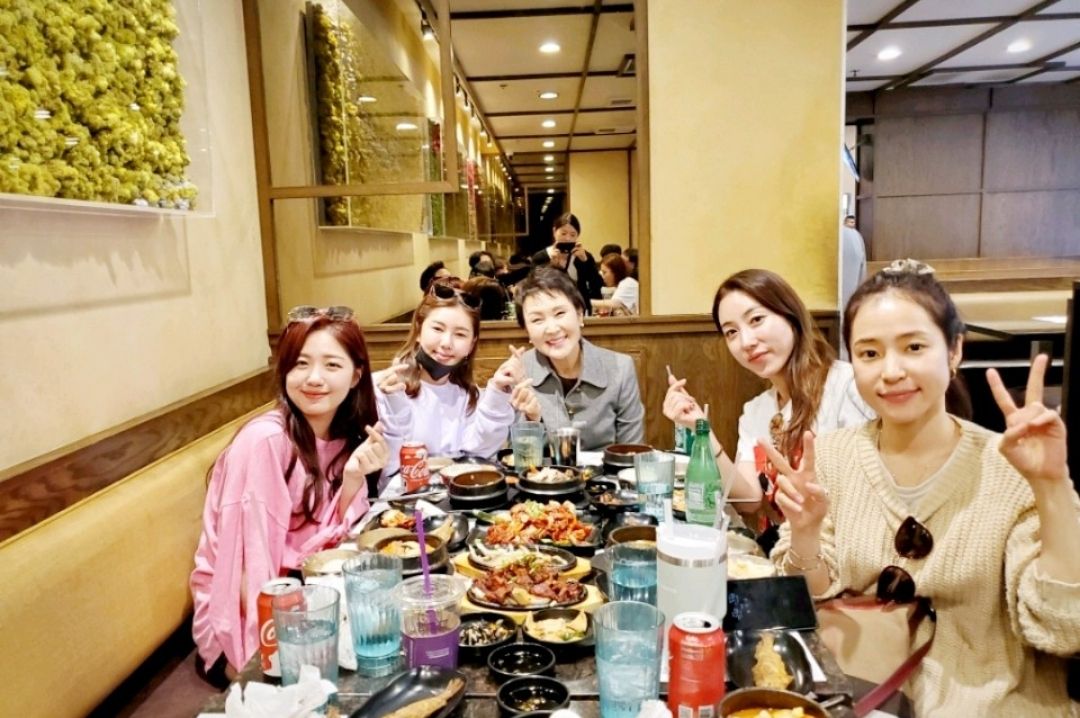 BCD Tofu House, Source Facebook
BCD Tofu has locations all over Southern California, but we love this chain because their two Koreatown locations are both 24-hours and serve the kind of food we want to eat after a long night of hopping around the neighborhood. Soon tofu pots are the specialties, but definitely make sure some galbi, bibimbap, and kimchi dumplings hit the table as well. This is an ideal spot when you're rolling with a big group in K-town, and everybody wants something different.
Koreatown might have the highest density of late-night restaurants in Los Angeles, but BCD Tofu House has long been ground zero for hungry folks past midnight. Spicy tofu stews and a wide range of classic Korean dishes are available 24/7 every night of the week.
Location -
BCD Tofu House, 3575 Wilshire Blvd, Los Angeles, CA 90010, United States
BCD Tofu House, 869 S Western Ave #2, Los Angeles, CA 90005, United States
Header image: Avalon Source Facebook