7 Women-Owned Bars in LA that are Perfect for Date Night
Women are dominating the local booze scene with these women-owned bars in Los Angeles.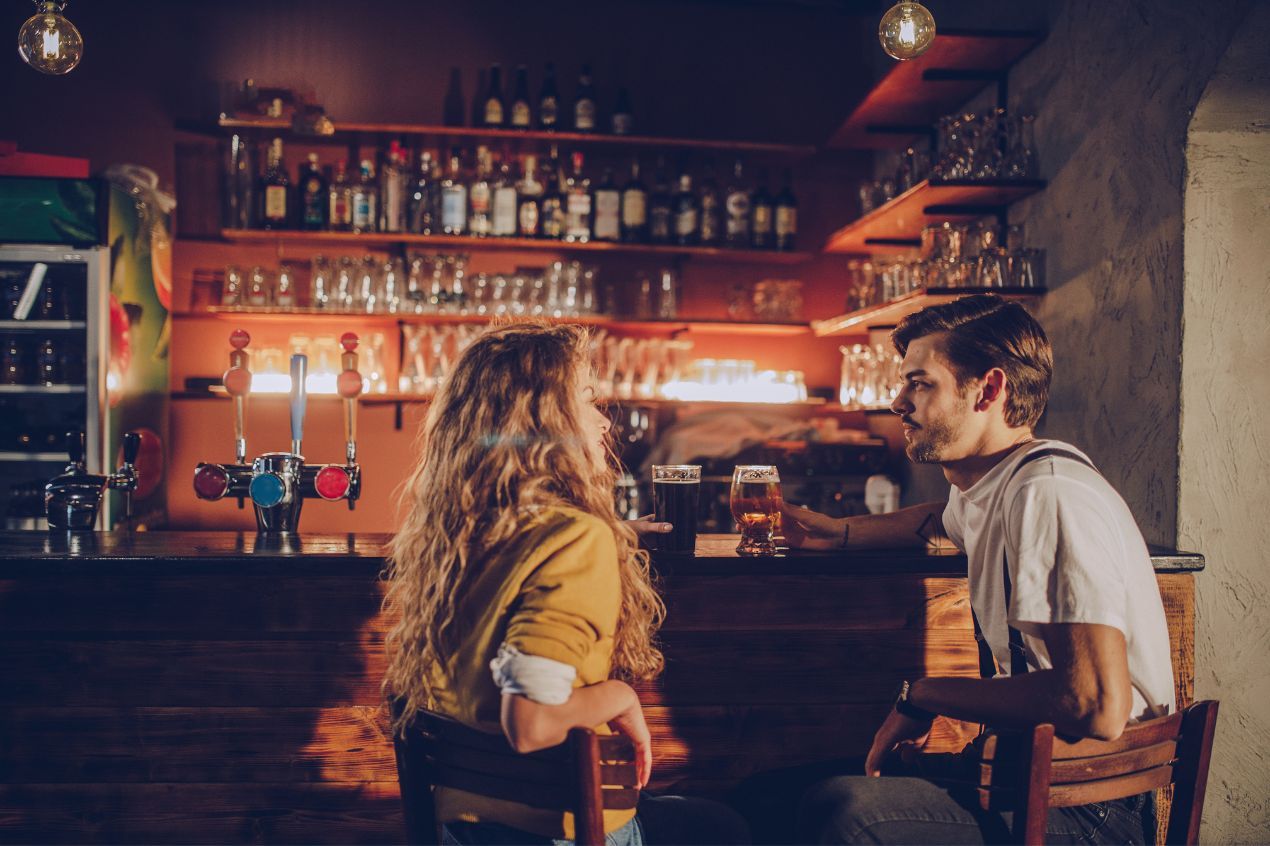 The local booze scene has been populated by only men for a long time. It is time to move over from the overly polished, professional bars because we are loving the ones that are blessed with a woman's homely touch. Los Angeles Drinks Guide wants to highlight some of the best women-owned bars that are thriving with an amazing friendly environment, styles, and heart. Take your date to these nice, relaxing bars to have a good time and create memories for a lifetime.
Sage Vegan Bistro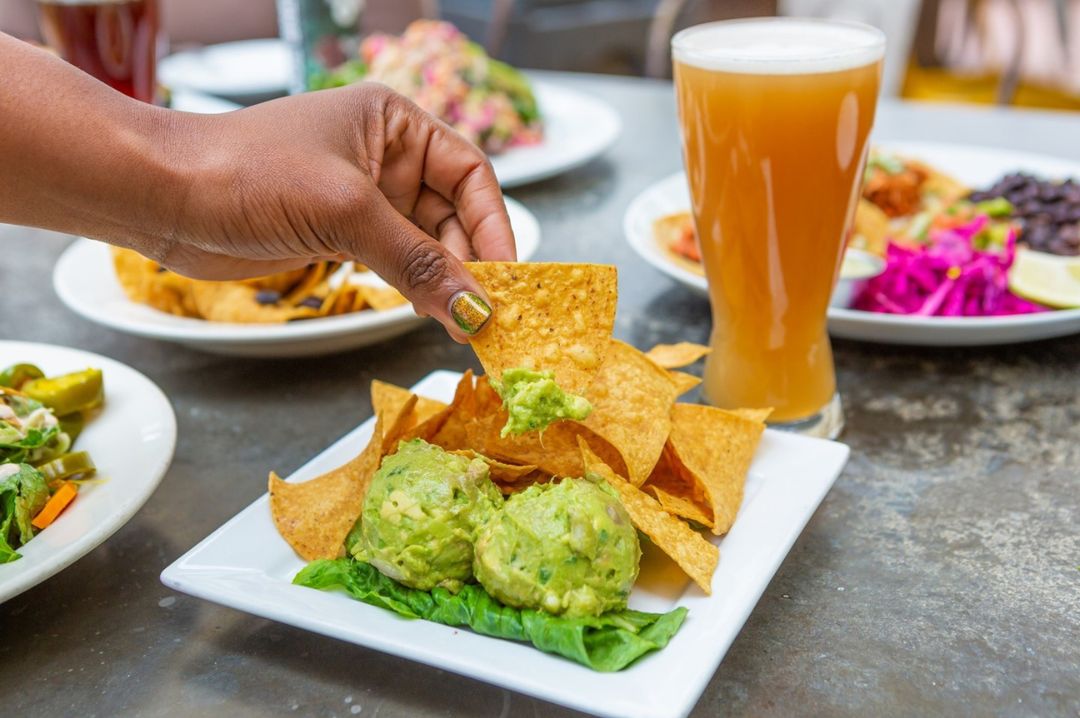 Image Source- Sage Bistro
Head to Sage Vegan Bistro's Echo Park location for a full farm-to-glass experience. The brewery was opened in 2017 by chef Mollie Engelhart and chef Elias Sosa Molina and is still one of the area's only hop yards. At Sage, you can taste some of Los Angeles' freshest seasonal and organic craft beers due to their partnership with the Sow A Heart Farm.
If you can't decide on just one draft, go with one of Sage's flights. If you're looking for something a little less heavy, try one of their fruity, aromatic margarita flights. Good news for all the tequila enthusiasts out there, Sage Bistro even offers El Sativo, a women-owned tequila brand. Request this tequila the next time you visit. You will not be disappointed!
Address:
1700 W SUNSET BLVD
LOS ANGELES, CA 90026
Bar Flores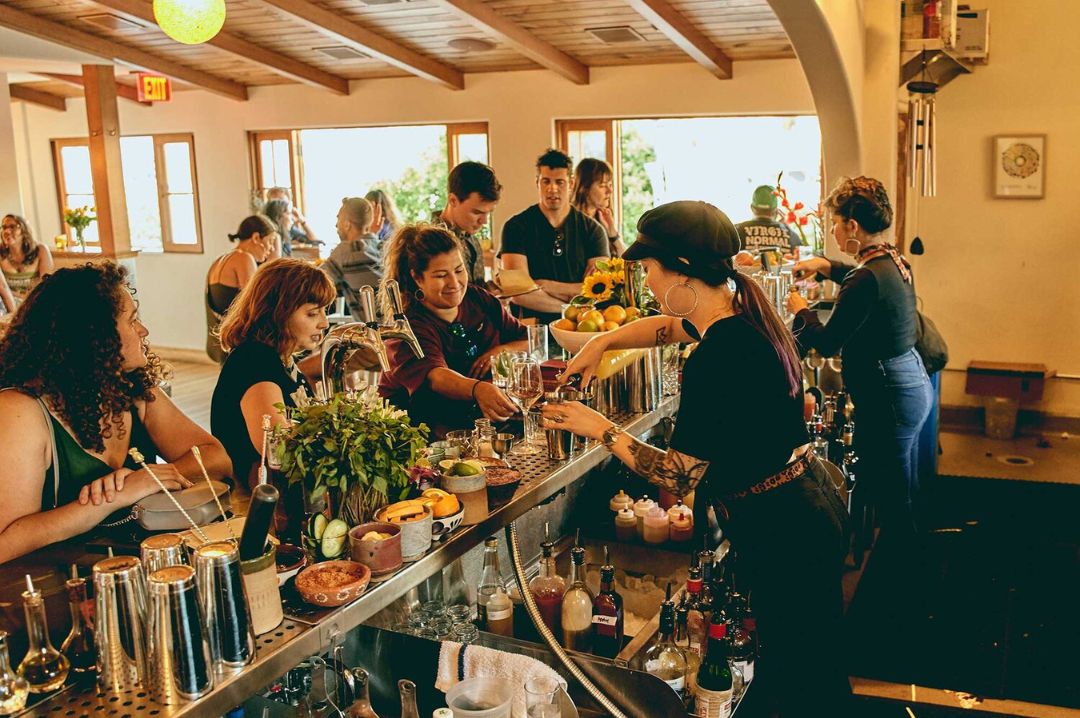 Image Source- Bar Flores
Sunset Blvd drifts away with each step as you climb the flight of stairs that leads to a different and better world filled with vibrant colors, energetic people, and delightful aromas. Our special thanks to owner Karla Flores-Mercado, because Bar Flores is a much-needed getaway from reality.
Even though their Hibiscus Gimlet, Tequila Sour, and Flores Margarita can be delivered, it will be better if you visit Bar Flores in person to experience their outside patio and enjoy your drink with your friends.
Address:
1542 Sunset Blvd,
Los Angeles, CA 90026
Genever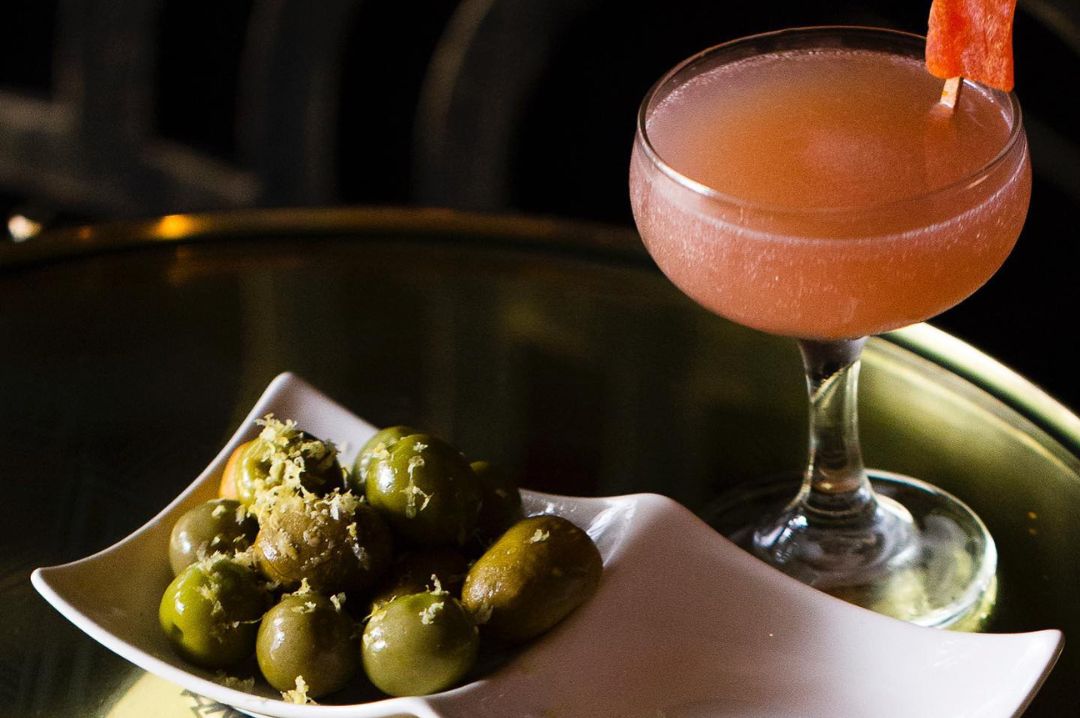 Image Source- Genever
Genever, located in the Historic Filipinotown, is the ideal bar for gin enthusiasts. Roselma Salama, Christine Sumiller, and Patricia Perez were motivated by their travels throughout the world and local pubs. Genever offers fresh drinks to their guests with a focus on local produce and house-made syrups and shrubs.
By highlighting gin on their menu they offer different types of gin cocktails. But you will also get a diverse selection of other alcoholic and non-alcoholic beverages, including beer and wine. Enjoy their cocktail-to-go also that you can drink whenever and wherever you feel like.
Address:
3123 Beverly Blvd
Los Angeles, CA 90057
Botanica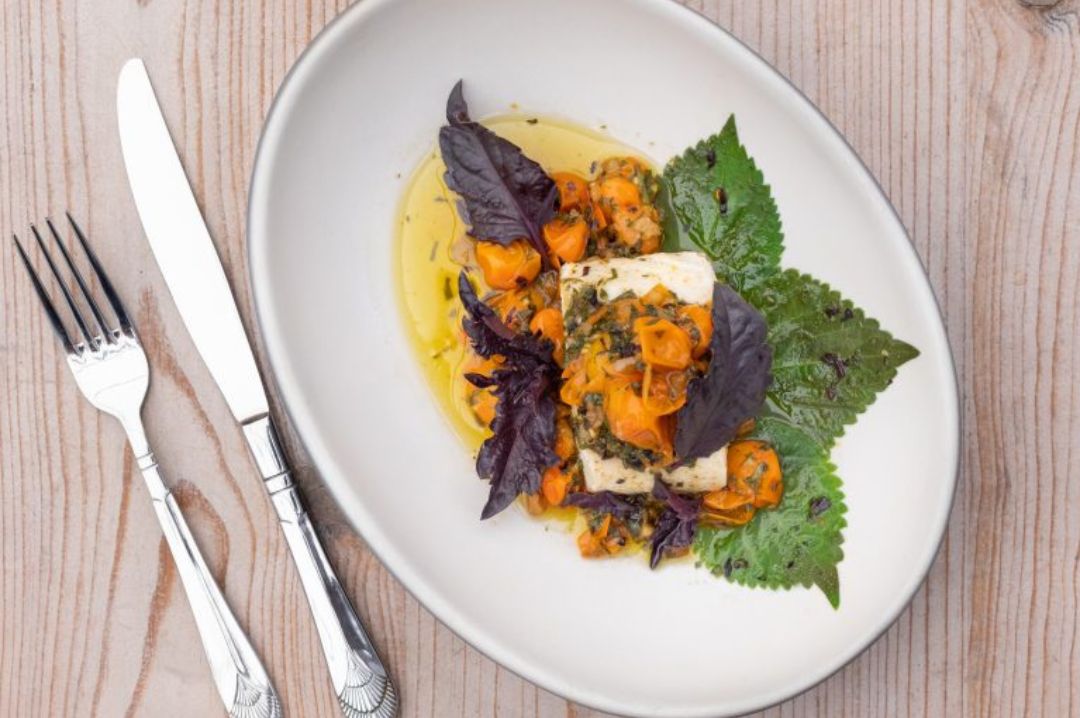 Image Source- Botanica
Heather Sperling and Emily Fiffer run this pleasant all-day restaurant and market, which also offers an outstanding natural wine program that focuses on female winemakers. Do you prefer gin? Future Gin, a women-owned gin brand, is also available at the bar.
If you're more fascinated with innovative, carefully mixed beverages, Botanica also sells spicy, eye-catching cocktails such as the chartreuse-colored Arugula drink mixed with Future Gin, the first-female owned gin. It looks similar to your regular green juice but much more delicious.
Address:
1620 Silver Lake Blvd,
Los Angeles, CA 90026
Esters Wine Shop & Bar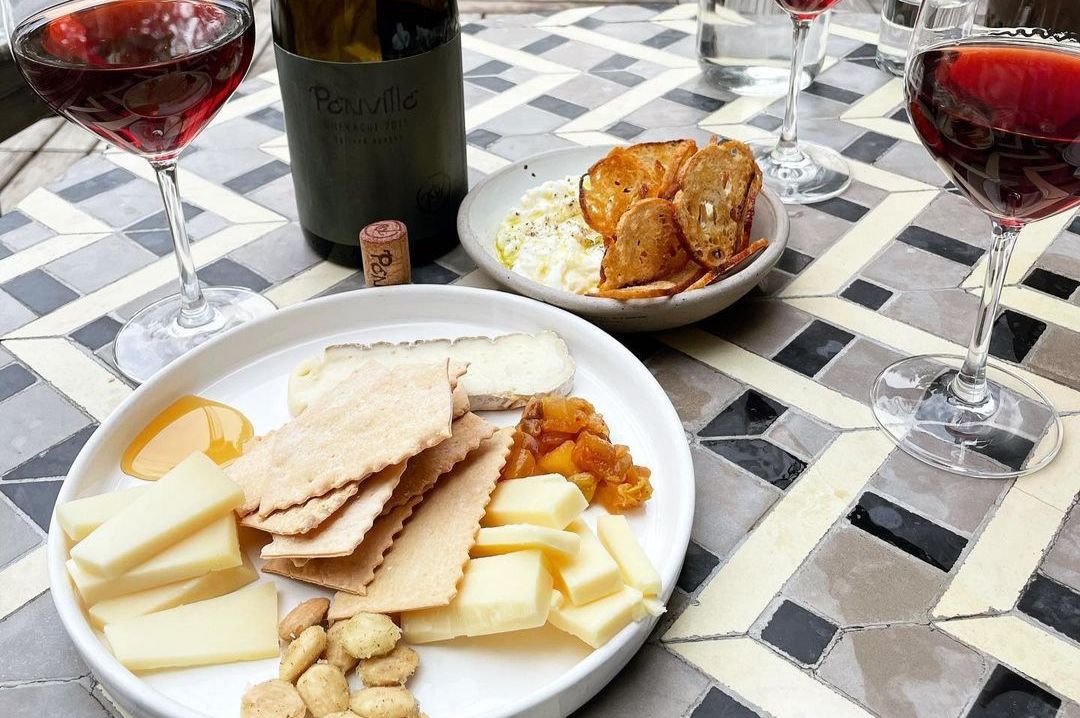 Image Source- Esters Wine Shop & Bar
For your next happy hour with friends or family, look no further than Esters Wine Shop & Bar. Esters assures a fun-filled evening that meets all of your needs with a talented team, delicious food (we recommend the Grilled Cheese with Lavender Almonds), and a more than 250-wine list.
The spot has been offered to you by the Rustic Canyon Family: a collaboration among Zoe Nathan and Josh Loeb, the group's Wine Director Kathryn Coker, and her husband Tug. You will get an extensive list of wines by the glass from where you can choose red, white, or rose to pair with your food. If you don't prefer wine, you can also enjoy your beers and some of the classic cocktails like Mimosa and Barrel-Aged Negroni along with non-alcoholic drinks. Join them for themed Sunday Tastings and Monday Cellar Nights!
Address:
1314 7th St.
Santa Monica, CA 90401
A.O.C. Wine Bar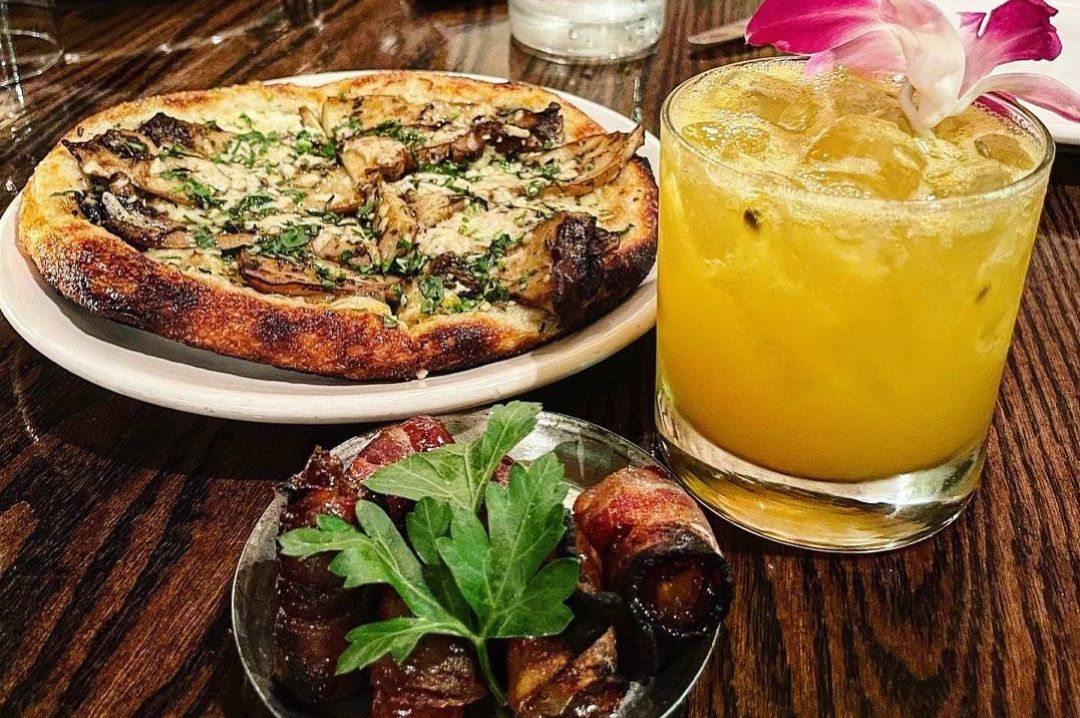 Image Source- A.O.C. Wine Bar
Suzanne Goin and Caroline Styne, the award-winning duo, are the brilliant women behind A.O.C Wine Bar. It is a West 3rd Street institution that marries an indulgent choice of wine by the glass with a menu of market-driven small plates. You can also taste their amazing cocktails with a twist like tartarin old fashioned made with bourbon, house cherry bitters & cherry liqueur.
The stunning outside terrace and wood-covered dining room provide the most picturesque setting in Los Angeles for a glass of wine and a full meal. While the food is great, A.O.C. offers an excellent setting for almost any event.
Address:
8700 West 3rd Street
Los Angeles, CA 90048
Three Weavers Brewing Company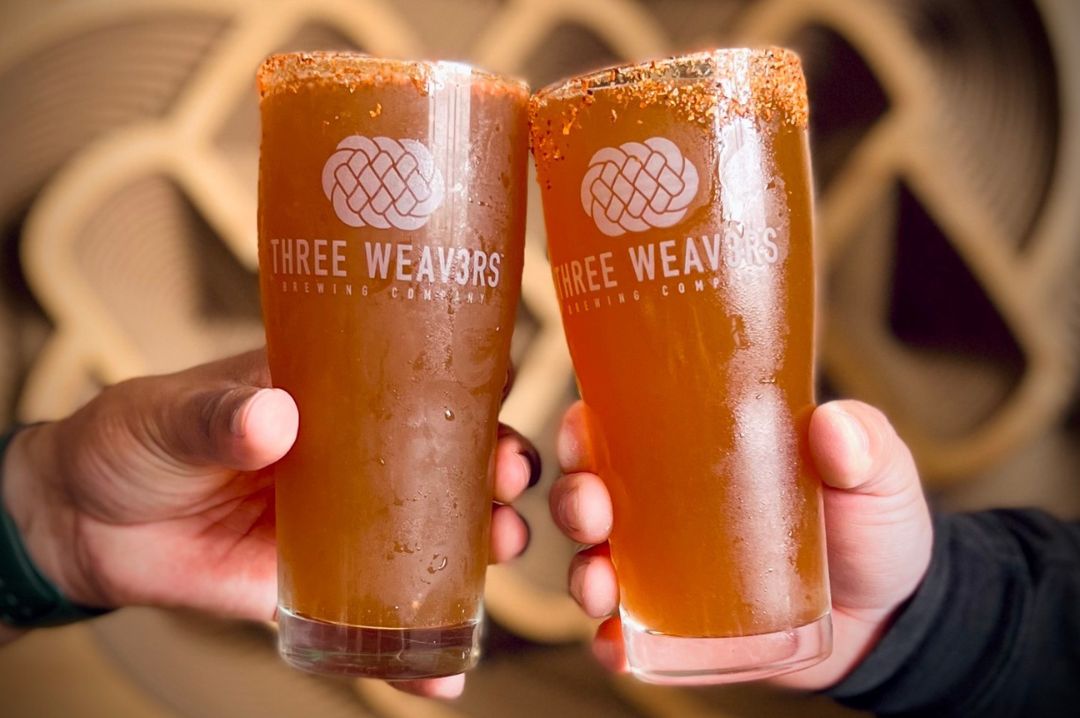 Image Source- Three Weavers Brewing Company
Three Weavers Brewing, owned by Lynne Weaver, is an Inglewood icon that has just expanded with a 20,000-square-foot beer garden. The brewery is well-known not just for its craft beers, but also for its dedication to kindness, humility, and community.
You can also visit the Three Weavers tasting room as it is the heart and soul of the brewery. It is the place to gather with friends and family and truly be part of our community. In fact, they recently made history by hiring Los Angeles' first female brewmaster. Recently they even released their Blursday, a 5.5% ABV Rosé Sour. You will get the beer in Three Weavers' Inglewood taproom and at select California craft beer sellers.
Address:
1031 W Manchester Blvd A-B
Inglewood, CA 90301
Written by Aparna Dutta, Beverage Trade Network