7 Bars with the Perfect LA Vibe
You've just stepped off the plane at LAX and want to go to all the best bars for that perfect LA vibe. We've got you covered...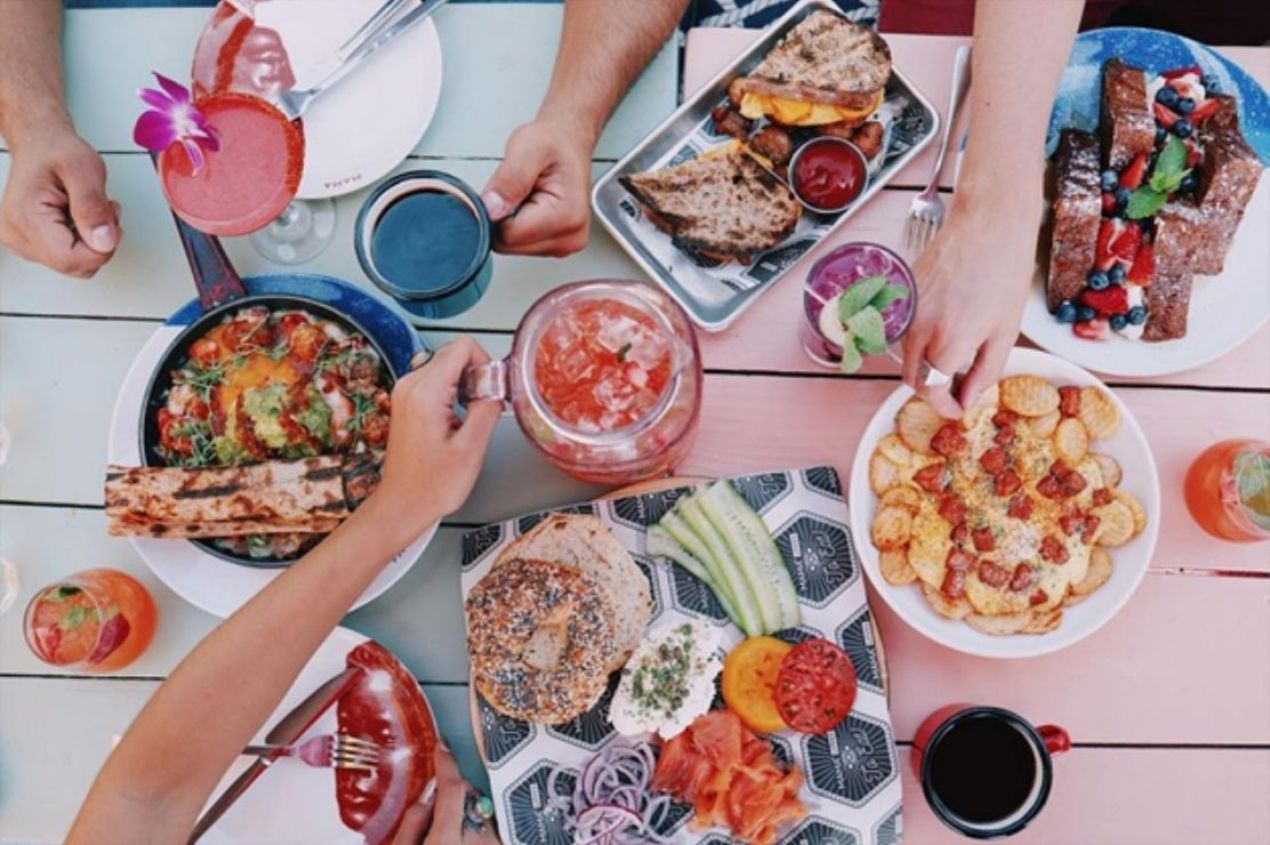 You just arrived in Los Angeles, and the excitement is building up. It's your first time in LA, and our golden city of heat, smog, and CBD-infused drinks is waiting. But as you try to traverse the horseshoe of death that we call the airport, it dawns on you- that you don't know what to do here.
If you're in town for work, finally visiting your college roommate who moved here to become a wellness DJ, or hosting your buddy because you're a wellness DJ, it's not easy to get a handle on where people actually go out and drink in this region. You need those quintessential, sure-fire bets, because four days go fast in LA, and you don't have time to mess around. Here are all the bars you need to be hitting.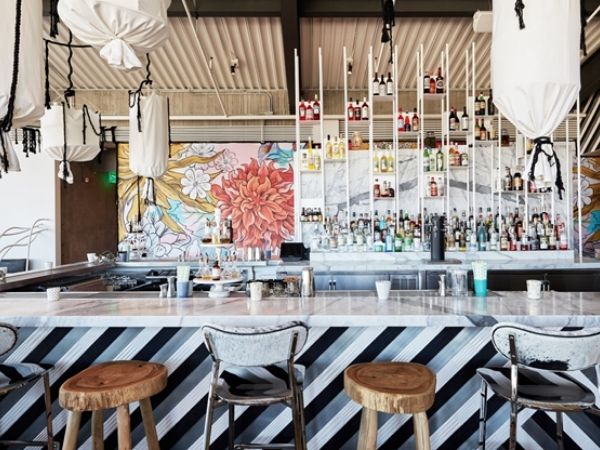 Considering that most of LA's rooftop bars are soul-crushing stretches of concrete packed with self-made binge-drinkers, Margot's fantastic room in Culver City is invaluable. Or at least, a little bit more refined. Located at the top of the Platform complex in Culver City, Margot is just as much a restaurant as a pub. Although the food is solid, we love it most as a lounge spot, to drink some extremely strong gin and tonics, and watch the sunset. And after you've got a nice buzz going, it will be easier to justify spending $40 on the Aesop soap downstairs.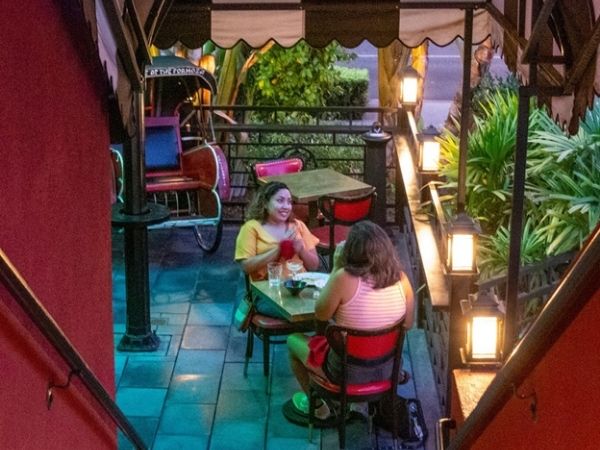 Formosa Cafe is one of the most iconic bars in LA, but it's no secret that this West Hollywood spot has fallen on hard times in recent years. The good news - after a multi-year restoration that saw the return of its historic architecture and character, Formosa is back and better than ever before. The drinks are a combination of tiki-inspired cocktails and old classics such as Scotch-heavy Blood and Sand, and the bar bites are much better than they ought to be (get the chili wontons). If you're in town looking for an Old Hollywood feeling in an environment that's actually packed with people living in Hollywood, head to Formosa.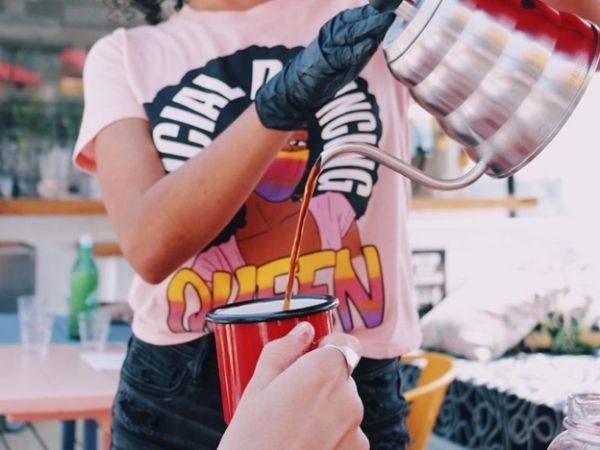 If you come to LA with the intention of dancing and drinking on the rooftop patios all weekend (Miley Cyrus's Party in the USA is playing in my head now!), you're going to be disappointed. We just don't do it, because all of those patios are overpriced, overcrowded, and not where we hang out with the exception of Mama Shelter. The vibrant rooftop hotel in the heart of Hollywood is definitely a group, but that's what you're looking for. Grab a well-made drink from the kitchen, play some foosball, watch a movie on the big screen, and pray for the girl in stilettos trying to make a round-off on a daybed. There is also a separate restaurant section with very strong Mediterranean food in case you get hungry.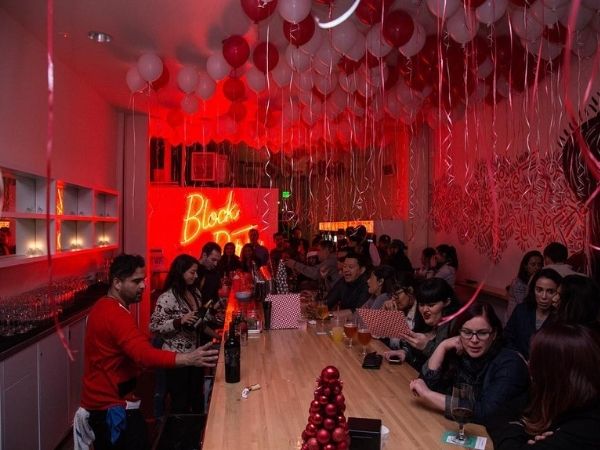 Block Party is a huge beer garden in Highland Park, the ideal place to burn a whole Saturday's drink. From the outside, the place actually seems very small, but the party starts on the back patio, where there are long communal tables and cruise ship-sized shuffleboards for showdowns with your enemies. They also have a great list of craft beers, delicious popsicles, and you can order outdoor food, too.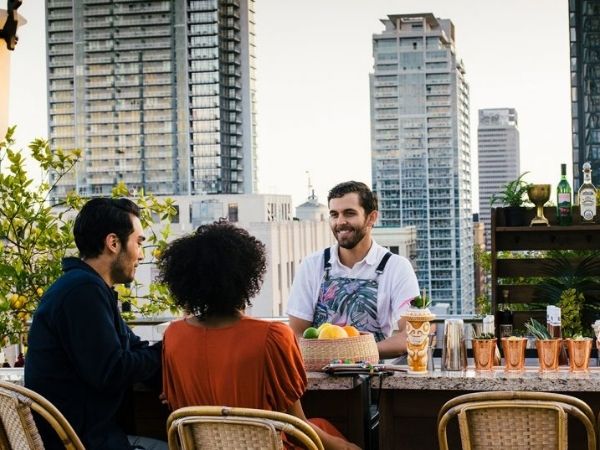 Contrary to what your parents recall from their 1995 visit, Downtown LA is a really important thing today. Although you can find any kind of bar you want in downtown these days, your first move should be Nomad. Located in the DTLA hotel of the same name, you'll take an elevator all the way to the roof, and step out onto an open-air patio with some of the best views of downtown, plus a pool, great drinks, and a friendly, low-key crowd that's always ready to mingle.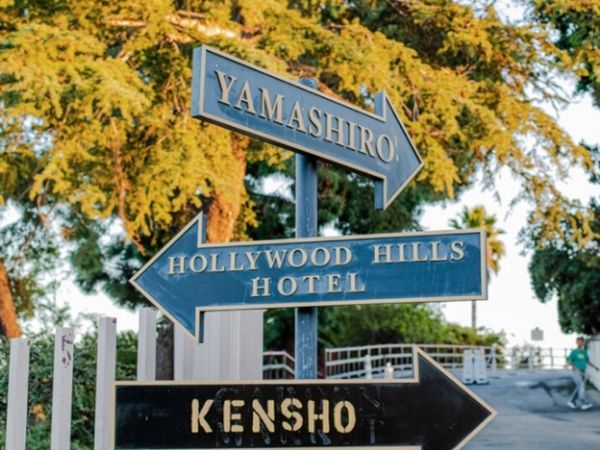 It may be your first visit to LA, but that doesn't mean you have to be a tourist. Located on the top of a hill overlooking Hollywood, you're not going to find Kensho on any of the hotel brochures or LA travel lists, and that's exactly why you need to come here. This casual Japanese wine and sake bar has amazing views (get there before the sun goes down to see the Hollywood sign), a great front patio for lounging around with your friends, and great food too.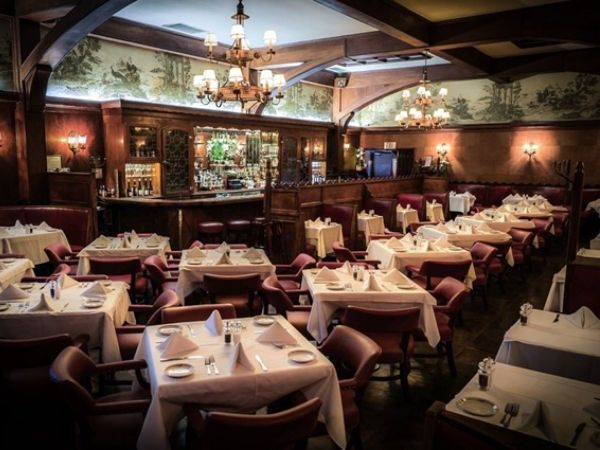 Most people come to Los Angeles with the goal of experiencing some kind of classic, Rat Pack-era Hollywood atmosphere and end up looking in all the wrong places. Go back to Musso & Frank. The Hollywood Blvd steakhouse is one of the oldest restaurants in town, and while it's certainly full of visitors, nothing beats cruising to the bar and enjoying some of their deadly martinis. Most bartenders have been working here for decades, and they're probably going to tell you some wild story about a dead celebrity when they're in the middle of a heavy pour. You're not coming out of Musso & Frank walking, you will stumble.
Header image credit: Mama Shelter Los Angele