6 Outdoor Drinking Spots Around LA
Some with ocean views and others with great bar food, try out these outdoor drinking spots in LA all year round.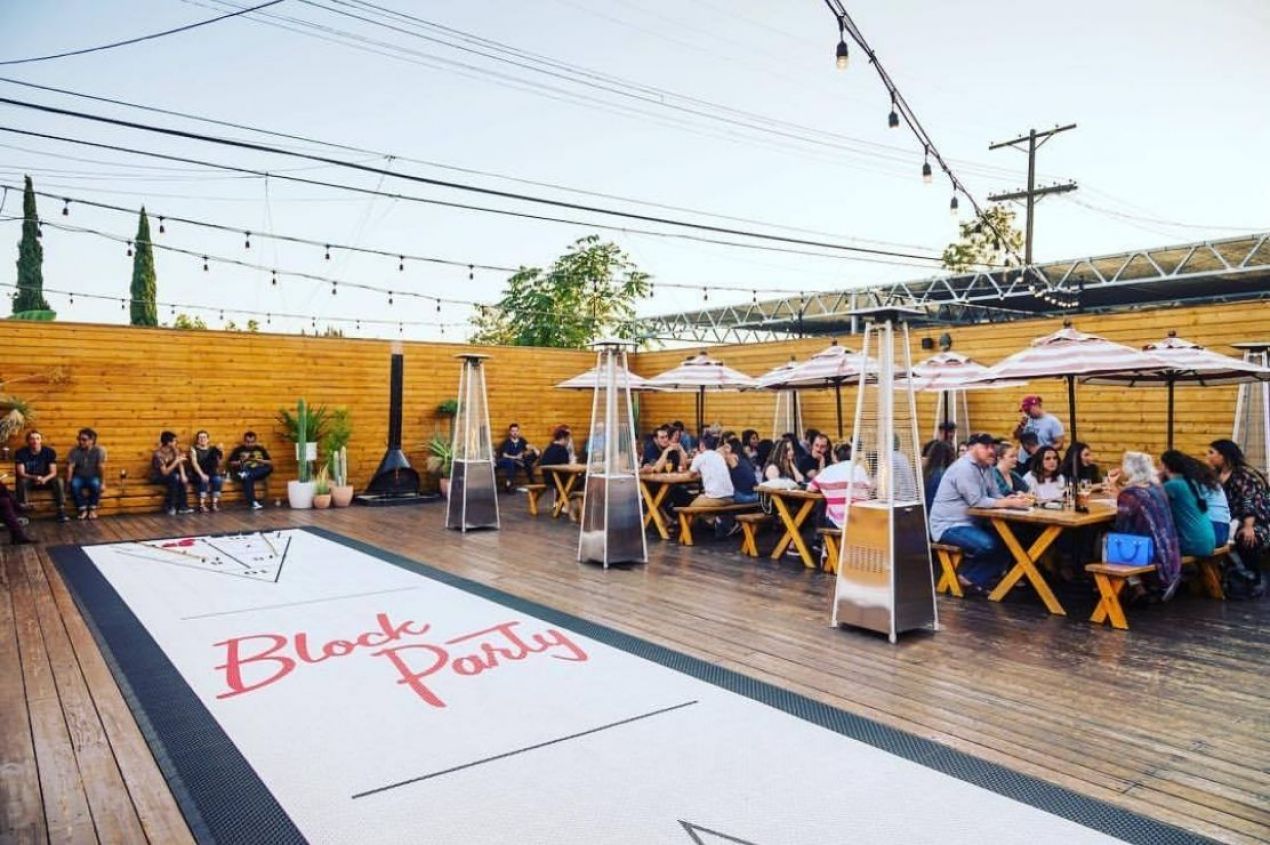 Although our friends in other parts of the world may have to wait for the spring and summer months to drink outdoors, we Angelenos have the good fortune and sunshine to dine al fresco all year round. If you're looking to stick your toes in the sand as you sip or challenge a friend to ping-pong over a pint, we've rounded up our favorite outdoor drink bars around Los Angeles.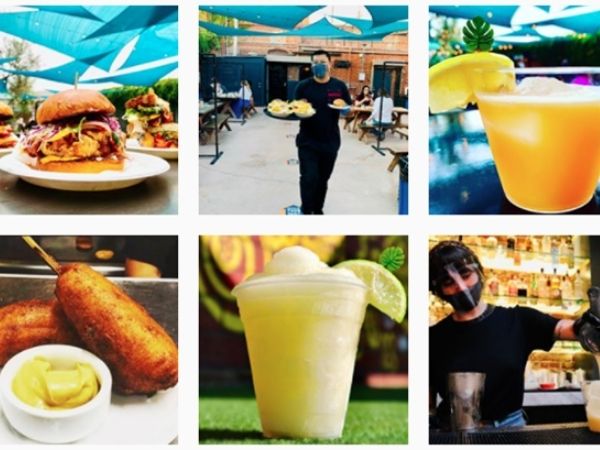 The spacious patio in this new addition to the Arts District is the ideal escape to cool off on a balmy LA night. Although you could stay inside the 40-foot-long marble bar, we recommend heading out where you'll find plenty of picnic table seating options, tiny two-tops and a long wooden bench block complete with twinkling string lights overhead. You also have the chance to show off your skills at the bocce court. The L.A. squad and restaurant vets opened E.R.Bar — including Randy Clement, owner of Silver Lake Wine, chef Matt Molina of Mozza, and Chris Ojeda, who helped launch the Varnish. This means you'll find a fantastic line-up of drinks, wine, beer and snacks. Plans for an alternative bar in the back are still running, but in the meantime, make a buddy save you a seat while you're ordering inside.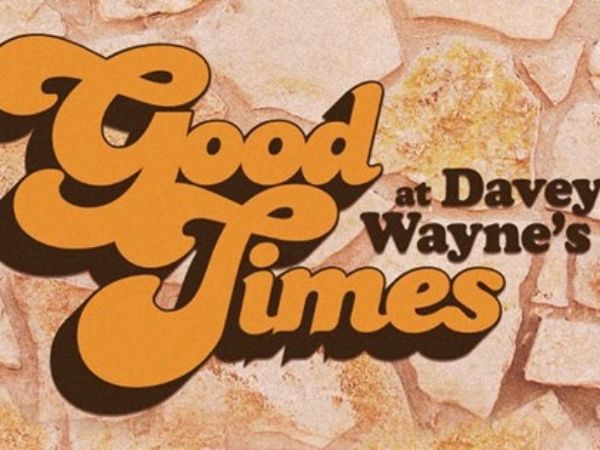 Take a ride back to the 70s and visit the backyard bar of this retro-themed Hollywood outfit from the Houston Brothers. If you've made your way through the hidden door in front of you, head back to the porch and the AstroTurfed yard. Here you can find a retro Airstream, where you can order a drink and a bite from the grill like their spicy pork belly sammies or street corn. Then, curl up on a bench, swing from a hammock or boogie to some sweet retro jams.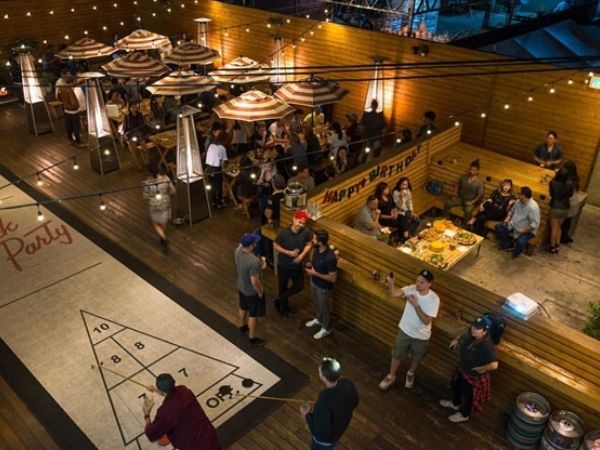 This Highland Park craft beer bar offers a peaceful neighborhood atmosphere and an expansive patio, complete with a massive shuffleboard game. Order a pour from one of the 10 revolving Cali-centric taps, special release bottles and cans, a margarita slushie or a Michelada. Then head to a picnic bench in the back. Try some strong bar bites from their pop-up cart on the patio, or you can order food from nearby restaurants.
In light of COVID-19, Block Party will be open every day 12-10:00 PM for take-out, curbside pick up, and delivery.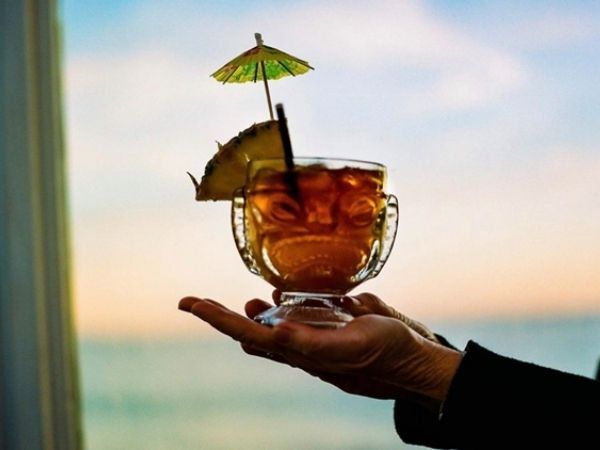 It's hard to compete with the amazing views of the ocean, the mellow vibe and the stiff, tropical-inspired cocktails at the Barefoot outdoor bar in this Malibu institution, so why try. Inspired by Duke Kahanamoku, the Hawaiians' father of international surfing, this kitschy beach classic is perfect to feel those surf vibes. If you can function early, we certainly suggest your Aloha Hour from 4 p.m. to 6 o'clock for 4 bucks off pick drinks and 2 bucks off draught beers. And you really want to check out their Mai Tai Madness on Fridays from 4 pm to close, where you're going to find $6 Mai Tais and Hawaiian dancers.
The dimly-lit and laid-back Arts District haunt a fantastic neighborhood dive that's ideal for wasting a couple of hours. It offers a spacious backyard promising fun without the frills. Grab a well-crafted drink or a cold beer at the bar and head back for a game of ping-pong, foosball or darts, or just hang with your friends under the twinkling light strings. As an added bonus, you can grab a slice next door at Pizzanista or order at the bar. In the summer months, a cookout is always held on Sundays. It's a rumor that Hunter S. Thompson used to hang out at the bar and bet on the ponies before 213 Hospitality took over, which is good enough for us.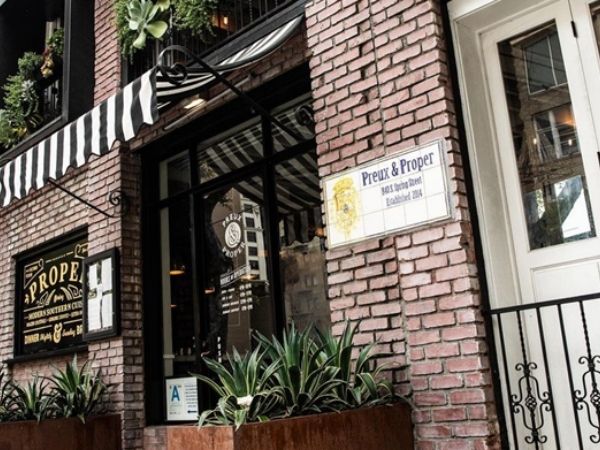 The chic New Orleans-inspired downtown location offers two comfortable patios — one upstairs for dining and one downstairs for casual dining — ideal for day-drinking or night-time wilting. You'll find an impressive selection of beer and wine, well-executed classic cocktails such as Sazerac or French 75, as well as refined takes on Bourbon St.-style frozen daiquiris in the open-air bar downstairs. If you're in a mood to share their boozy punch bowls, don't say we didn't warn you. When you eventually get hungry, owner and Louisiana native Joshua Kopel recently brought Chef Samuel Monsour to turn up the Creole and Cajun flavors with killer menus both upstairs and downstairs. You should hit the happy hour from 4 to 6 pm. Bites along with the drinks are aplenty, such as their "Frito Pie Chili Chz Dog" and Prince's hot style fried catfish po'boy, which are also served as late-night bites from 11 pm to 1.30 am Saturday and Sunday.
Header Image credit: Block Party Highland Park