6 Must-Visit Beer Gardens in Los Angeles
What's better than a beer garden, a beer garden you could be drinking in any time of the year of course!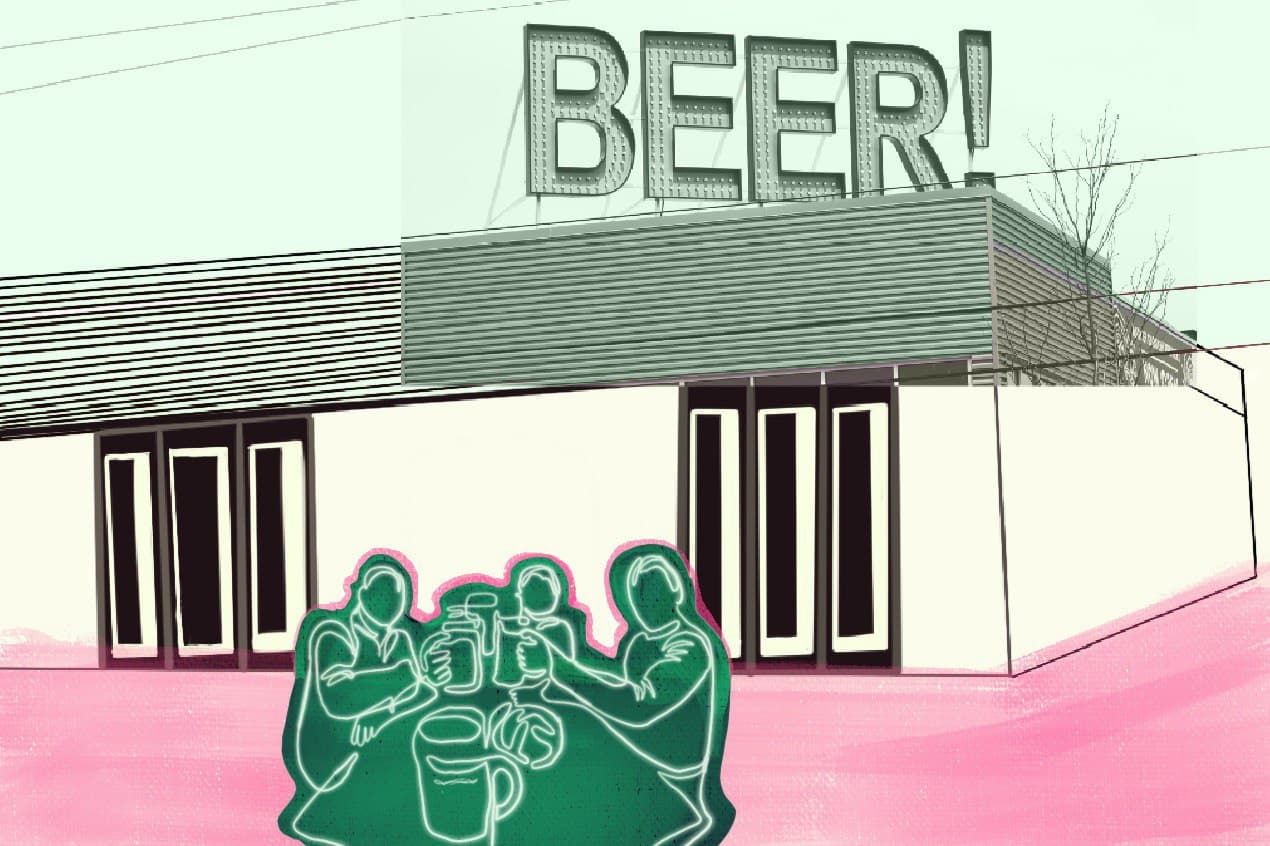 With LA's near-perfect weather all year round, one would think the city would have beer gardens sprouting everywhere. Not so!
Although there are many outdoor drinking spaces scattered around the city, not all promise Instagram-worthy views facing the beach. To avoid driving into a parking lot that also plays as a drinking spot in its off-hours, here's a round-up of the best beer gardens in LA where you should actually be drinking.
Der Wolfskopf: The man behind one of LA's top beer gardens is the mastermind behind beer and whiskey bars like Surly Goat and The Blind Donkey, Ryan Sweeney. Situated in Old Town Pasadena, Der Wolfskopf has quickly risen to become a hotspot for beer enthusiasts. With a diverse range of beers from Germany and a great selection of American German beers to go with a food menu that includes staples like hamburgers, onion rings, and more, Der Wolfskopf is the place to be. The indoor-outdoor patio style is a great attraction alongside the main pull, its beer. The patio and kitchen are open Mondays to Sundays from 11 am to 10 pm with brunches available on weekends. The best spot in Pasadena! Keep a tab on the latest happenings at Der Wolfskopf by following their Facebook and Instagram.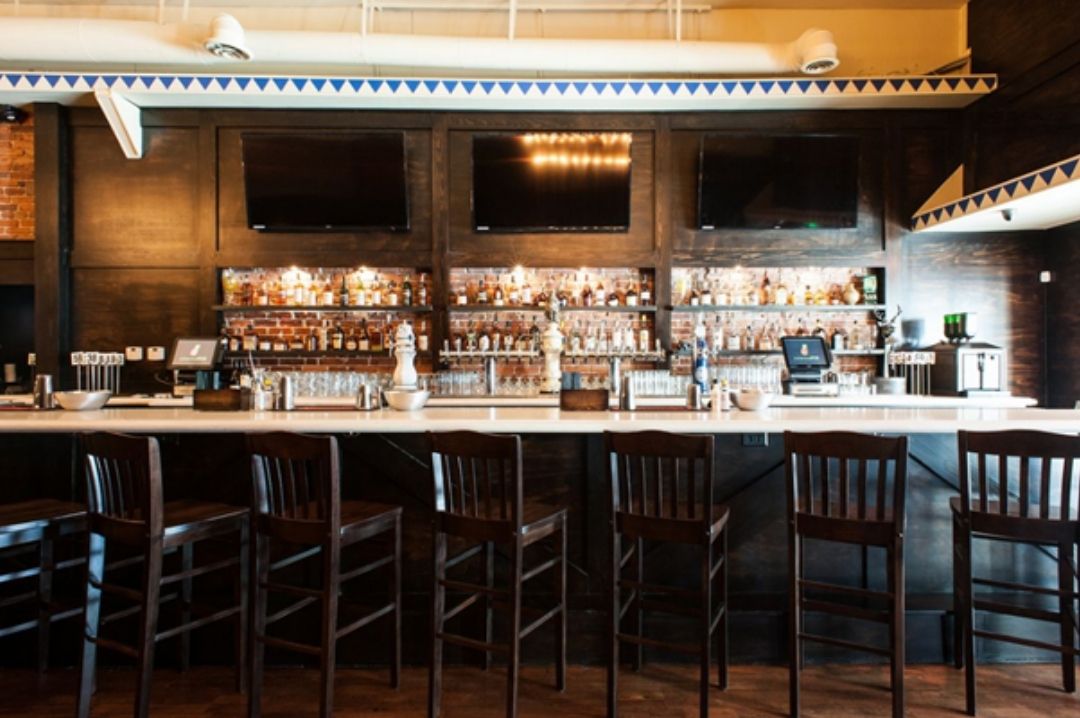 Der Wolfskopf, Source Facebook
Idle Hour: Established way back in 1941 and restored by the 1933 group, Idle Hour in Vineland, Los Angeles is a premier spot for beer lovers. The patio dining will reopen on February 2nd and North Hollywood's famous barrel will be back among the people. The minimalistic design and the classic decor might throw you off at first, but once you settle in, Idle Hour boasts some excellent beers and cocktails. The food menu is equally as good and, the overall impact of Idle Hour reminds you of the olden days when people would gather around every night with friends to have a great time. Open on weekdays from 5 to 10 pm (except Mondays) and on the weekends from 11 am to 10 pm. Their Facebook and Instagram will keep you posted about all the events taking place at Idle Hour.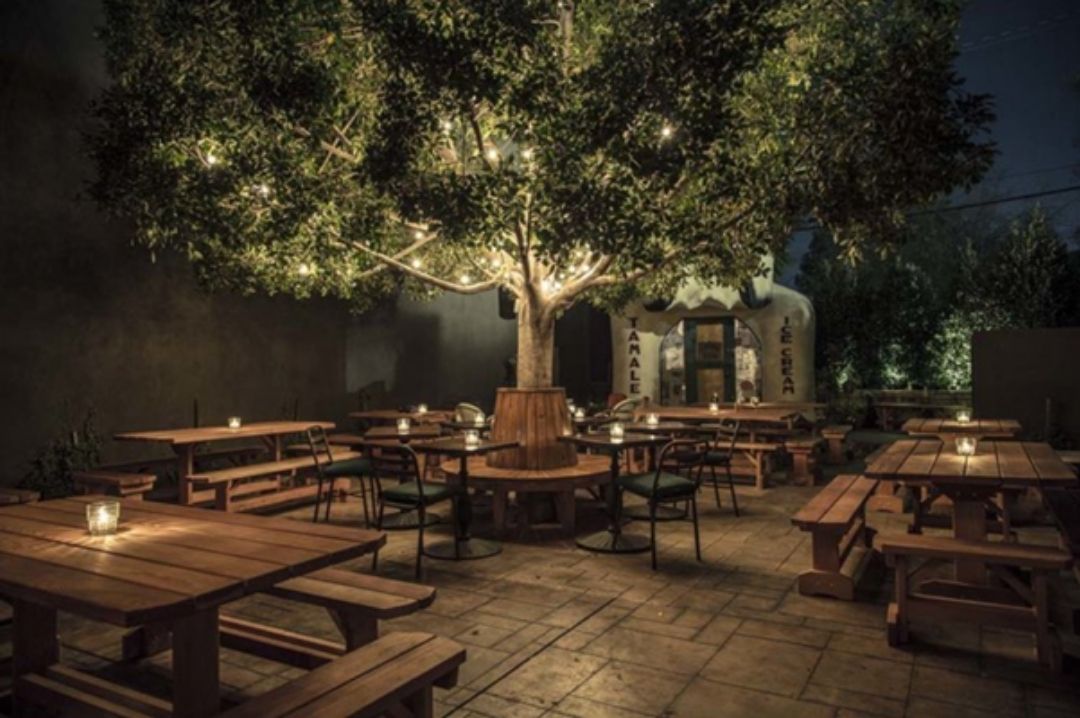 Idle Hour, Source Website
Dog Haus Biergarten: A prominent name in the LA drinks and pubs circuit, the Dog Haus Biergarten is as upbeat as the brands that have showered praise on it. From BuzzFeed to Playboy and many more, Dog Haus Biergarten is a beer garden recommended by just about everyone. Whether you fancy hot dogs, burgers, sausages, or sides, everything on their menu pairs amazingly with their suds. The wordplay on hot dog and sausage names will bring a smile to your face that will not vanish until you get up and exit through the main door. What's more, is that there are plant-based food options as well. A rotating selection of local craft beers and Happy Hours (Mondays to Fridays 3 pm to 6 pm and 3 to 11 pm on Sundays) round off just the perfect ensemble one can expect from a beer garden. If you want to be enticed with their lip-smacking food and drinks long after you leave make sure you follow them on Facebook, Instagram and Twitter.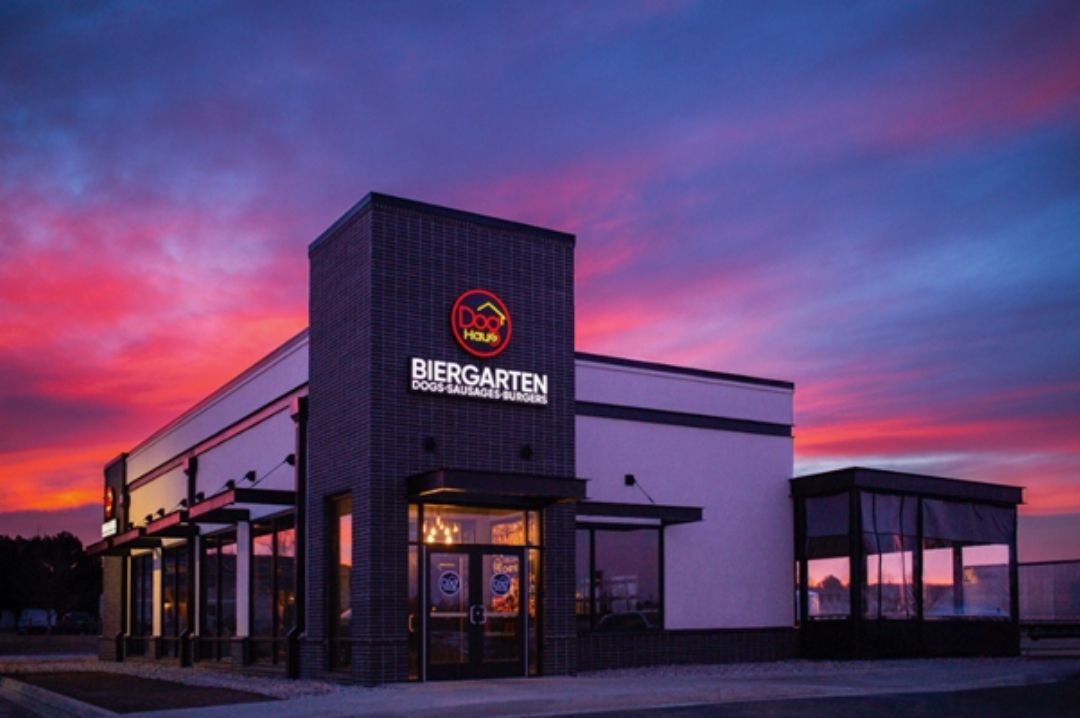 Dog Haus Biergarten, Source Twitter
Ashland Hill: Located directly off the main street on the edge of Santa Monica and Venice, Ashland Hill is fondly called the local stomping ground by the folks running the show at the beer garden. The Verge family opened Ashland Hill in 2016 to bring Santa Monica its first-ever beer garden. From gin cocktails to a small but fine collection of wines and local craft-beers, Ashland Hill's drinks menu is replete with variety. The food menu is a mix of everything and, does not burn a hole in your pocket either! From burgers, shawarmas, rice bowls to salads and great sides, you can enjoy a great meal with your beers and leave Ashland Hill with a happy tummy and an even joyous soul. Ashland Hill is open from Mondays to Thursdays between 11 am to 9 pm, Fridays between 11 am to 10 pm, Saturdays from 10 am to 10 pm and, Sundays from 10 am to 9 pm. It is also pet friendly so bring your dog along. Follow their Facebook and Instagram for their latest updates.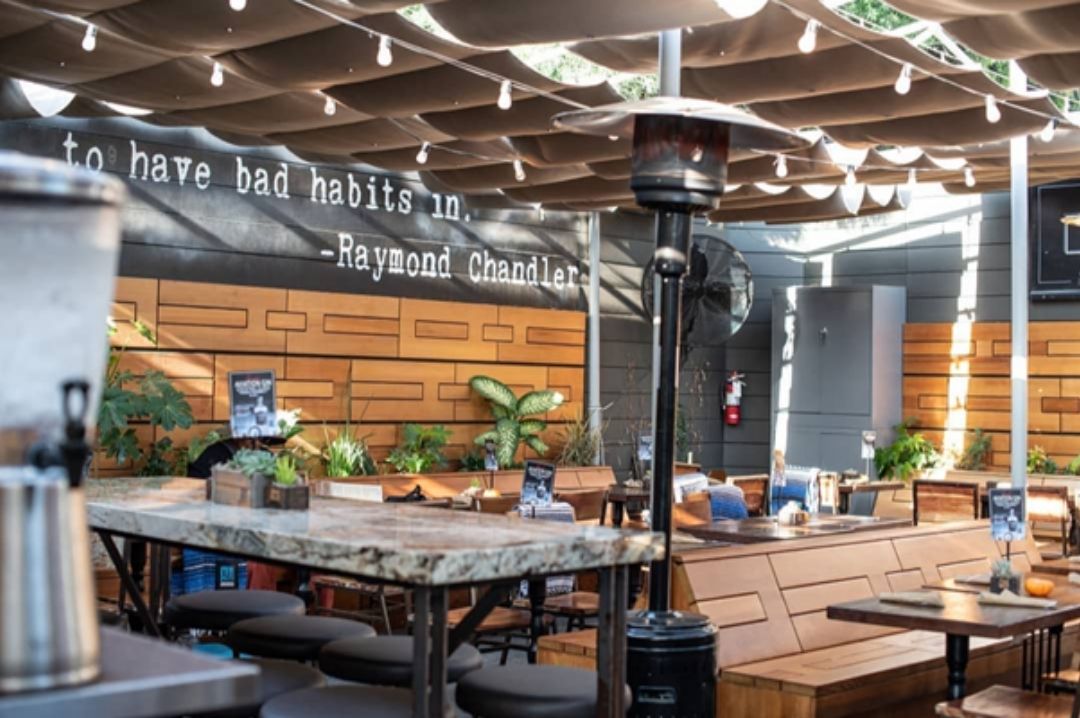 Ashland Hill, Source Facebook
The Red Lion Tavern: Ted Mandekic and Edward Pagliano established The Red Lion Tavern in 1959 after Cole's success with Pacific Electric Buffet. Darts and other pub games defined the atmosphere at The Red Lion Tavern which operated until 1980. The bar was purchased from Uwe Backen by Aidas Mattis and family in 2004. The Marris family continues to run the show at The Red Lion Tavern to this day. The tavern has resumed patio dining and is ready to serve the collection of beers and food that made them a popular neighborhood beer place for all these years. The food menu consists of specials, appetizers, and elaborate meals that go perfectly with their beer menu. Some beers feature as the monthly special and Happy Hours (Monday to Friday 12 to 6 pm, weekends 11 am to 3 pm) that you can enjoy. A landmark of the Los Angeles beer scene, The Red Lion Tavern is an experience for everyone to enjoy. The timings are 12 to 11 pm from Mondays to Thursdays, from 12 pm to 1 am on Fridays, and weekends from 11 am to 11 pm. To know more, follow them on Facebook, Instagram and Twitter.
Wirtshaus: Capping off this list of Best Beer Gardens in Los Angeles is the Wirtshaus, a German restaurant, and Biergarten. It was opened in 2011 and has since brought the locals an authentic selection of German beers and food. Alongside the beers, Wirtshaus also has a selection of German and Austrian wines to drink. Whether it is their long wooden tables or their lush beer garden or the 'Around the World' ping pong table, everything at Wirtshaus exudes charm. The menu is a mix of pretzels, schnitzels, pancakes, and more that you can dive into as you watch your favorite soccer team score goals and win matches. Wirtshaus also has brunches on the weekends between 11 am to 2 pm, while the working hours are from 4 pm to 10 pm from Mondays to Thursdays and from 12 pm to 11 pm on the weekends. A fun, laid back spot in N La Brea Ave, Los Angeles. Make sure you follow them on Facebook, Instagram and Twitter to know the latest happenings at the beer garden.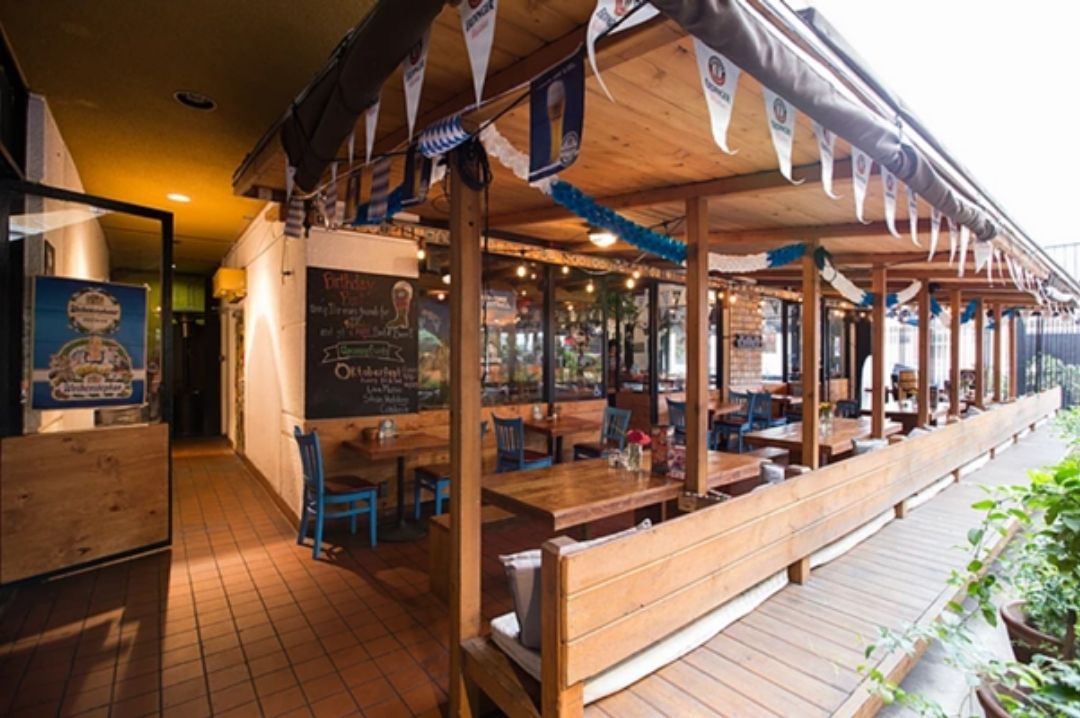 Wirtshaus, Source Website
It can be a tough choice to choose from the best beer gardens Los Angeles has to offer. The solution is simple. Go to all of them whenever possible to get something unique from each and top it all of with exquisite beer, local or global!
Ashland Hill, Source Facebook
South San Francisco Conference Center, 255 South Airport Boulevard, South San Francisco, CA 94080, United States
Register Now
South San Francisco Conference Center, 255 South Airport Boulevard, South San Francisco, CA 94080, United States
Register Now