5 Great Places to Go for a Bloody Mary in Los Angeles
If you are looking for a little spice in your life? Here are some of the best spots to grab a spicy Bloody Mary that can brighten up your day.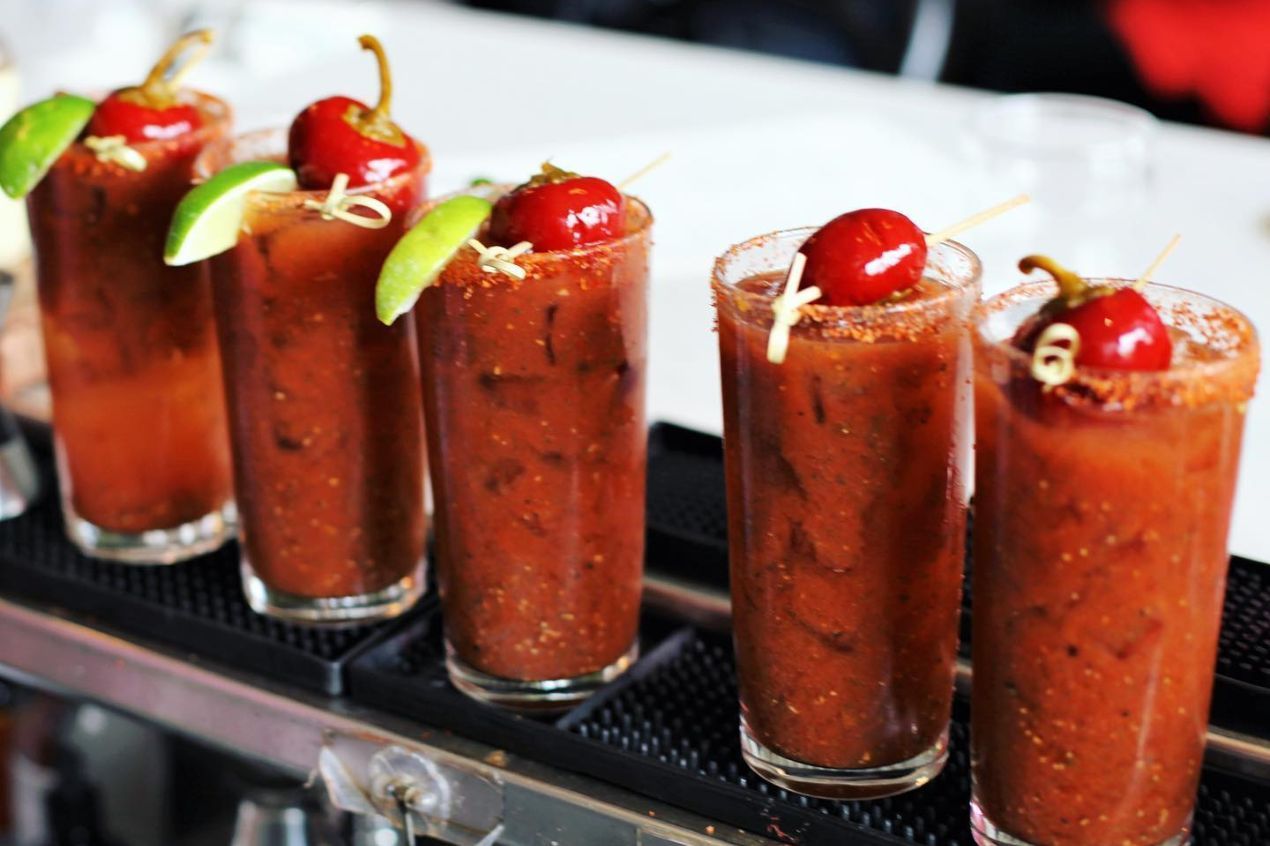 In Los Angeles, weekend brunch is basically a leisure activity, and the Bloody Mary is without a doubt the drink of choice for most people. The drink was allegedly invented in Paris in 1921 at the renowned New York Bar. A Parisian bartender Fernand Petiot claims that he made the drink at the New York Bar and imported the recipe to Manhattan. And from there the news of this delicious tomato-based vodka cocktail started spreading worldwide. The cocktail makes reference to Mary, Queen of Scots, who in the 16th century burnt Protestants at the stake for refusing to become Catholics. Thankfully, this blood-red cocktail tastes delicious.
You will get many restaurants that have developed their own recipes for Bloody Mary over the years. They have their own mixes and garnishes for the drinks, treating them as works of art. Let's learn about some of LA's best Bloody Marys and where you can get them.
EASTERS WINE SHOP & BAR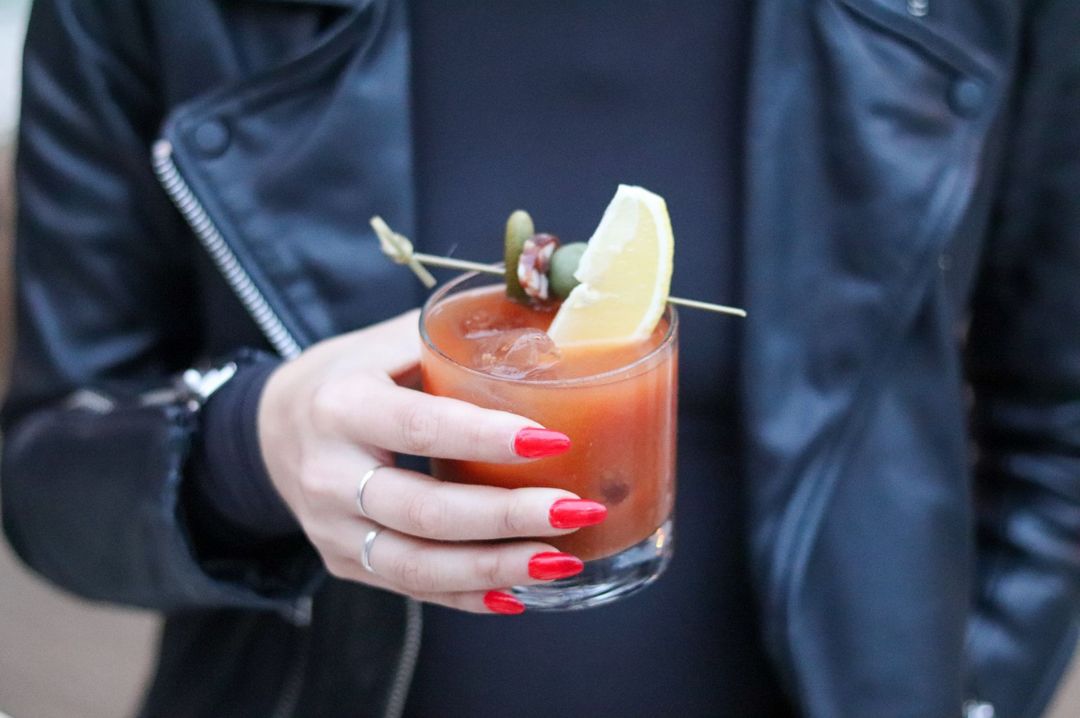 Esters Wine Shop & Bar is a local favorite for drinking and light snacks that go well with a drink thanks to the gifted wine expert Kathryn Weil Coker, her husband Tug, and their RC Family associates. The Bloody Mary has become a favorite at their "boozy brunch" on the weekends. The Esters Bloody Mary has undergone significant changes according to general manager Christian Flaherty.
The most recent version is tasty but light on the palate, it includes vodka and a mixture of market tomato and lemon juices, cucumber, jalapenos, soy, sesame, and rice wine vinegar. The cocktail attains harmony on the rocks in an Old Fashioned glass. Fragrant fennel pollen offers the finishing touch, along with a skewered lemon wedge and green olive.
Location: 1314 7th Street, Santa Monica 90401
Contact: 310-899-6900
CONNIE AND TED'S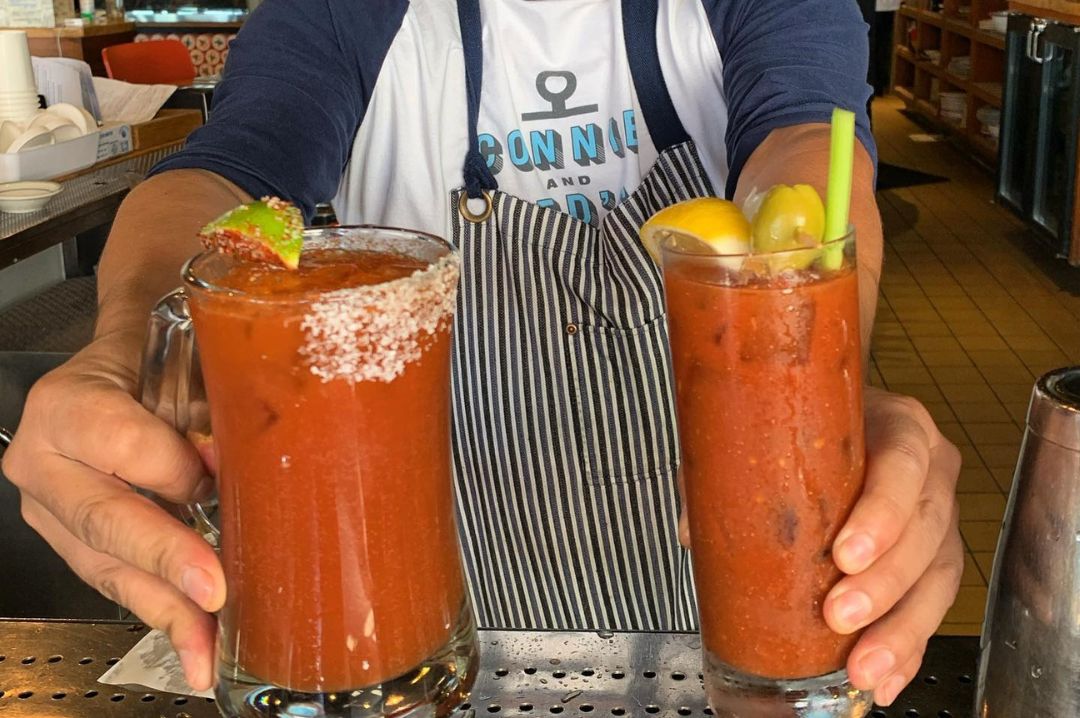 Connie & Ted's, this modern seafood restaurant is named after the chef Michael Cimarusti's maternal grandparents. The restaurant is inspired by their love for family and the good times they have spent on the shores of New England. It is an amazing place to have brunch on the weekends.
Their Bloody Mary, which has a zesty base and vodka infused with celery-bay leaf, goes perfectly with their oceanic comfort food. A cocktail onion, a pimento-stuffed olive, a lemon slice, and a celery stalk the size of a small cactus are used for garnishing the icy glass.
Location: 8171 Santa Monica Blvd, West Hollywood 90046
Contact: 323-848-2722
LUNETTA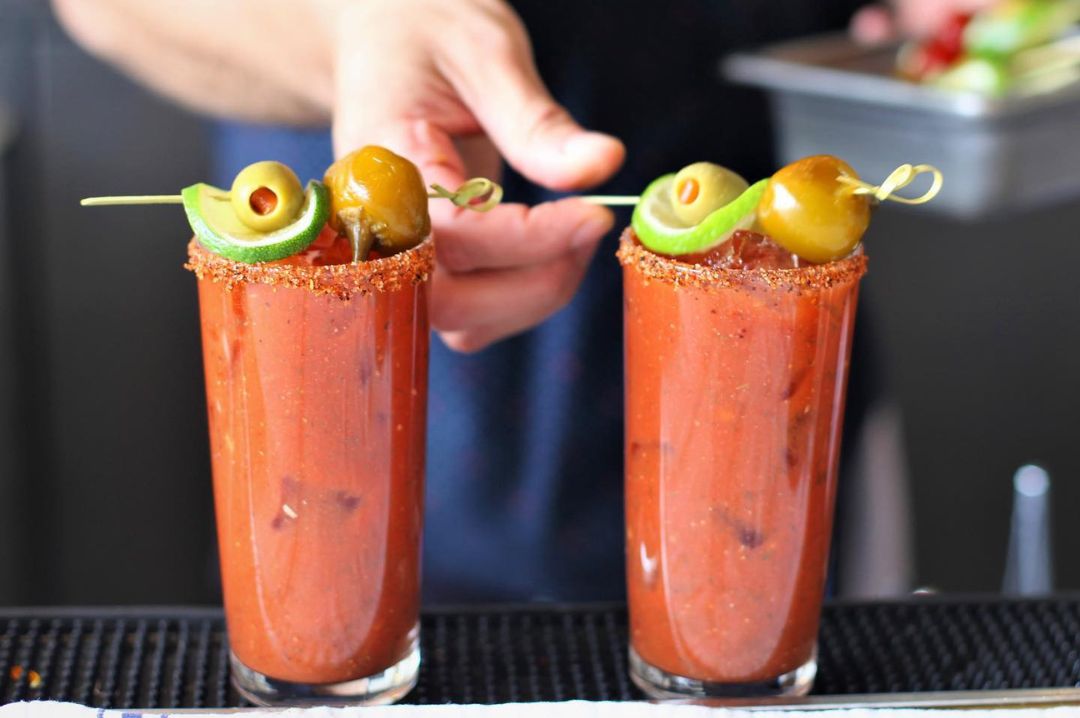 Near Santa Monica College, Raphael Lunetta and his Divide + Conquer company partners Mike Garrett and Daniel Weinstock operate twin concepts. Lunetta becomes more casual during weekends while offering their customers brunch and House-Charred Bloody Marys.
A spicy combination of vodka, charred tomato and tomatillo, dill, white pepper, black pepper, horseradish cream, garlic powder, and Tapatio is served in each Collins glass. The glass of Bloody Mary has a fiery Tajin rim, pimento olives on skewers, lime slices, and roasted cherry peppers.
Location: 2424 Pico Boulevard, Santa Monica 90405
Contact: 310-581-4201
REDBIRD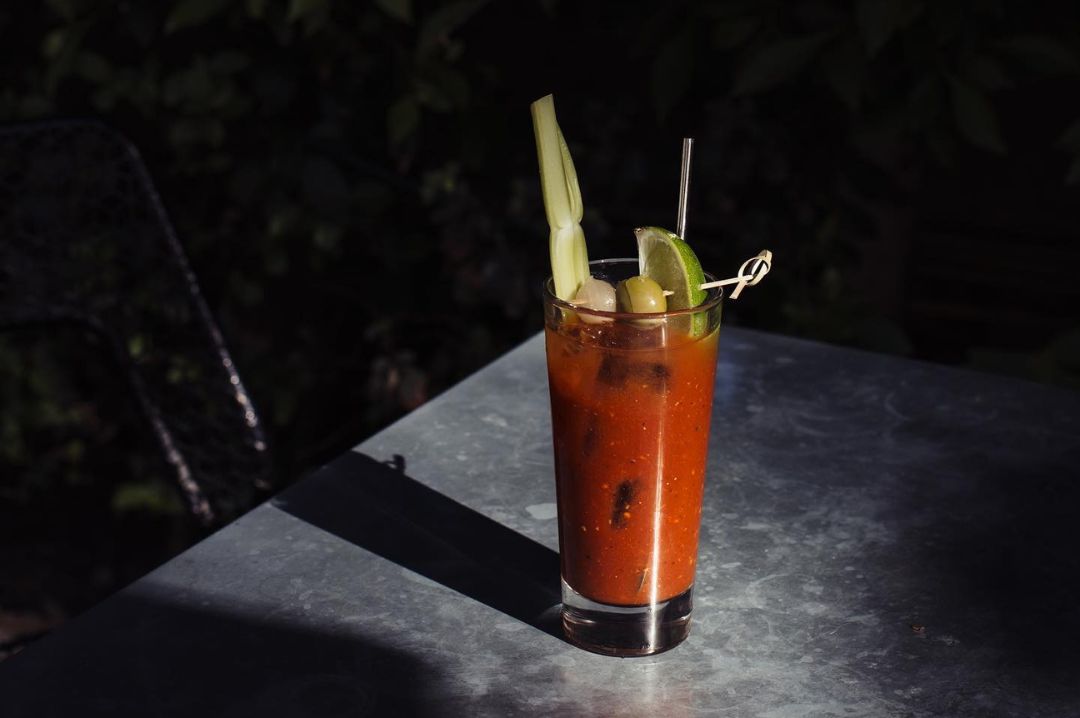 The former Vibiana Cathedral rectory was transformed into Redbird, a breathtaking culinary destination, by chef Neal Fraser and his wife and business partner Amy Knoll Fraser. They have a "traditional" Bloody Mary on the menu, but bartender Tobin Shea found clarity in making a Modern Mary that was more unique.
Clarified lemon juice, acidic white balsamic, fennel, basil, spicy pepper vodka, and fizzy soda water blend well with clarified tomato juice. The drink comes with a celery stalk garnish and is served in a Collins glass.
Location: 114 E 2nd St, Los Angeles 90012
Contact: 213-788-1191
THE TASTING KITCHEN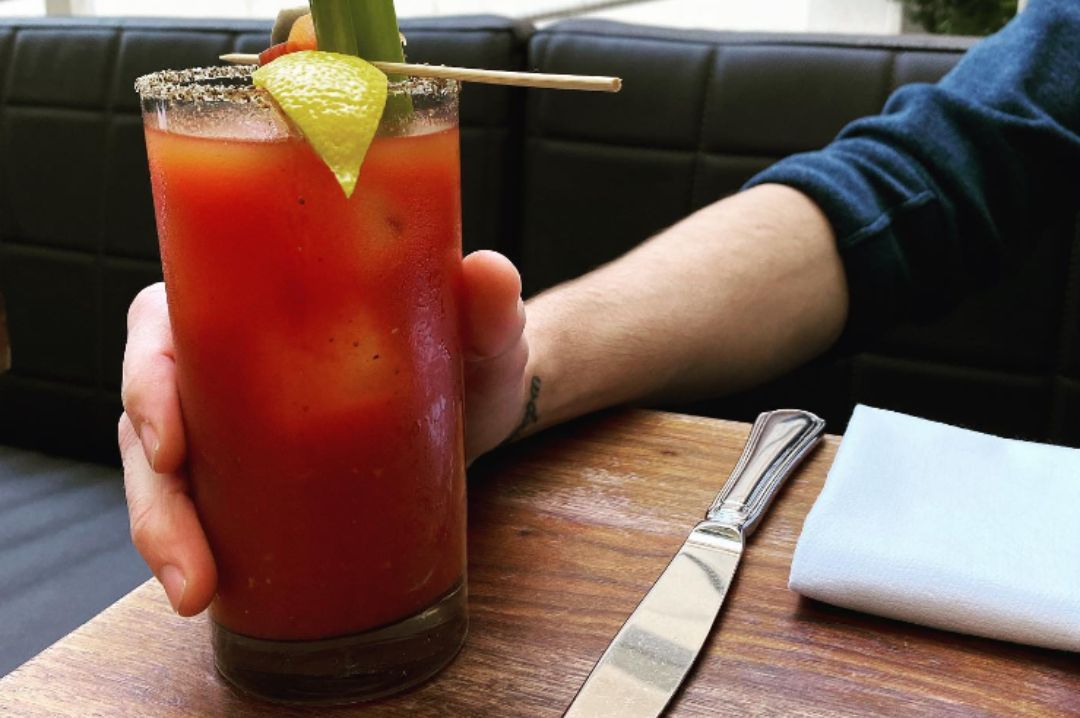 Three different Bloody Marys were made by Justin Pike for the weekend brunch at The Tasting Kitchen on Abbot Kinney, and two of them are still available on the menu. Vodka, aged tomato juice that rests for a full week to enhance flavor, and horseradish are used in the House Bloody. A lemon wedge rests on the top of the rim filled with salt and pepper. The cocktail is then garnished with celery stalk, skewered olives, and caperberry.
The Petite Mary has vodka that is balanced with fresh celery juice, citrus, salt, pepper, and a tangy sumac-lined rim.
Location: 1633 Abbot Kinney Blvd, Venice 90291
Contact: 310-392-6644
Written by Aparna Dutta, Beverage Trade Network
Header Image Source- Lunetta
South San Francisco Conference Center, 255 South Airport Boulevard, South San Francisco, CA 94080, United States
Register Now
South San Francisco Conference Center, 255 South Airport Boulevard, South San Francisco, CA 94080, United States
Register Now