Top 10 Themed Bars in Los Angeles
On this page you will get a list of Themed bars and restaurants that are popping up all over Los Angeles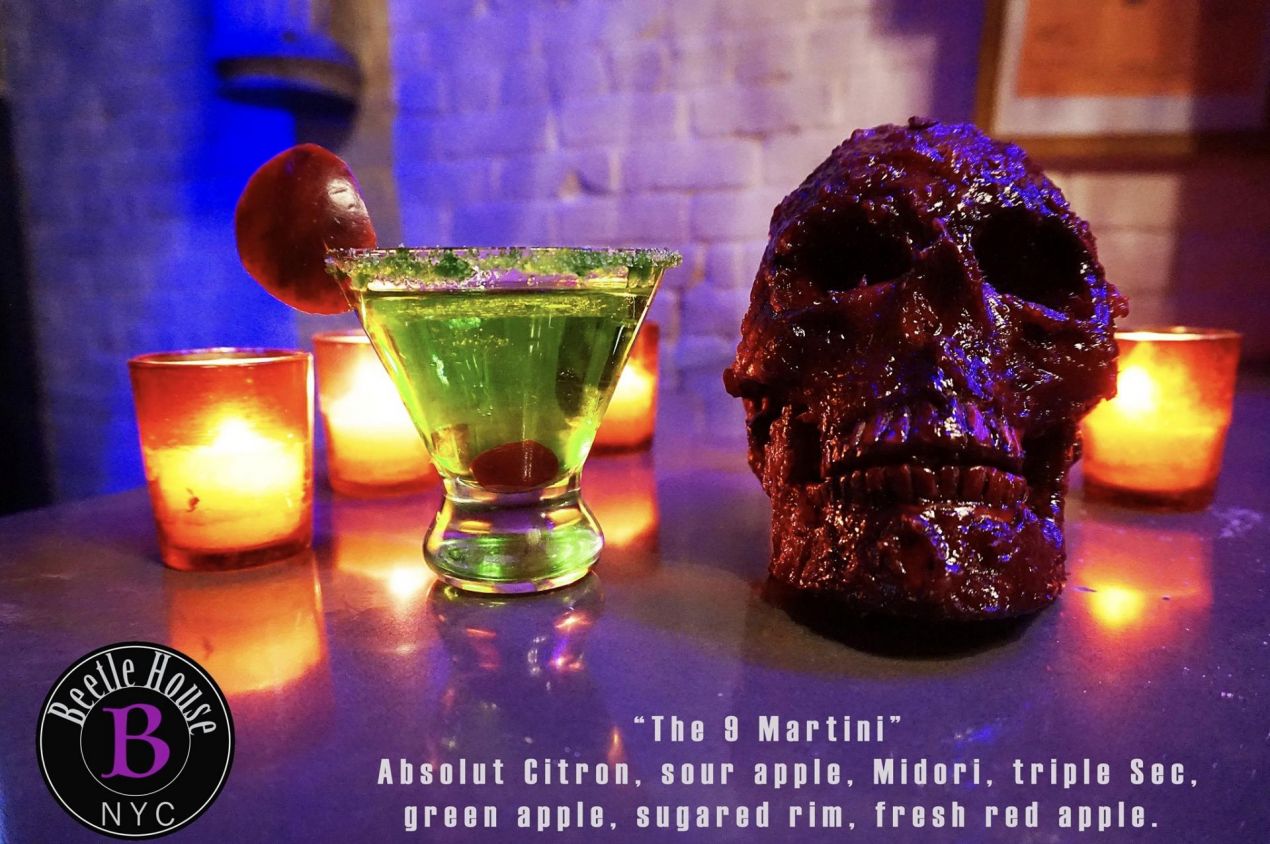 Sometimes you want to add an extra twist to a cocktail-infused evening. Whether you're looking for a prohibition-style speakeasy, or a retro gaming world, LA has you covered with its array of themed bars serving up endless entertainment.Themed bars and restaurants are popping up all over Los Angeles, and they let diners and drinkers step into another time, place, or mindset before they even order their first round.
BeetleHouse LA
Named after an undead bio-exorcist, the bar is a tribute to all things Tim Burton. Artwork, decor and photo-friendly tableaus reference Edward Scissorhands, A Nightmare Before Christmas and Batman Returns. Danny Elfman scores and dark wave tracks from the '80s set a playful, spooky vibe that reflects Burton's aesthetic. Drinks at BeetleHouse LA are themed and mostly sweet.
Scum & Villainy
This Hollywood Boulevard bar does its best to top the cantina where Han shot first, complete with war room-style maps and customers milling about in their best First Order cosplay. It wouldn't be accurate to say Scum & Villainy is only a Star Wars bar. All fandoms are welcome at weekly game nights, karaoke, trivia contests and occasional cosplay evenings. Leading up to the final season of Game of Thrones, it transformed into Fire & Ice Tavern, with a sad-faced Weirwood tree, an Iron Throne , Stark and Targaryen sigils.
Black Rabbit Rose & Madame Siam
One of the Houston Brothers' many nightclubs, Black Rabbit Rose is a magic-themed lounge and theater, decked out with apothecary bottles, portraits of famous magicians and an operational fortune telling machine. The theater offers a variety of ticketed magic and vaudeville shows as well as the occasional jazz night. Guests can order cocktails made with spectacle or Thai-Chinese cuisine from takeout window Crying Tiger.
No Vacancy
Just down the street from Black Rabbit Rose you'll find No Vacancy, another Houston Brothers property. The Prohibition-era speakeasy is set in an old Victorian home and has a clever secret entrance. Once you've made it in, you can explore the many spaces including the lovely back patio or the candlelit parlor. Live entertainment might be music, burlesque or vaudeville. They do serve food although most people come for the ambiance and the ever-changing cocktail menu.
The Green Room
The Green Room is fashioned after the green rooms in theaters and studios where performers relax when they are not on stage or camera. Everyone is a star at The Green Room with the immersive cocktail experiences, VIP service and the best views of the city. This is the place to see and be seen. Reservations are required.
Redwood Bar and Grill
Redwood Bar and Grill has been around Los Angeles for ten years now. Stop by during their lunch for various daily specials. They were once rated for having the best burger in LA! That doesn't mean their other menu items aren't fantastic such as fish and chips, mac and cheese, and even vegan burgers as an option. The pirate theme is included in their atmosphere, with dark wood, skulls and paintings of old ships. Redwood has a music venue where local LA bands perform in the evening.
Two Bit Circus
Two Bit Circus is a micro-amusement park with dozens of arcade and midway games, escape rooms, virtual reality experiences and a high-tech theater equipped for trivia, wine tasting and puzzle games. The main bar is located beneath a red-and-yellow striped circus tent while a robot tends a second, smaller bar.
Cafe Jack
If you've ever wondered what the giant boat near Western and 5th in Koreatown is, it's Cafe Jack, a restaurant, bar and karaoke lounge built in homage to Titanic — not the boat, the 1997 film that shot Leonardo DiCaprio and Kate Winslet to stardom. This is one of the most confusing themed bars in town.
Electric Pussycat
You might wonder why a bar that looks like a '60s discotheque is blasting late '90s/early aughts music. It's because Electric Pussycat is actually a love letter to Austin Powers, teetering between the neon hedonism of the Swinging Sixties and the era that inexplicably gave us not one, not two, but three movies about the horny British spy.
Good Times at Davey Wayne's
Good Times at Davey Wayne's is a '70s-themed bar mostly frequented by people conceived in the '80s and '90s. Guests enter through a fridge door off El Centro and emerge in a lounge that looks like your uncle's basement pad. There's not a bar to slide up to, per se, but you can relax on one of the comfy couches or try to snag a seat on the patio swing out back. Order cocktails and beer from the main bar inside or boozy snow cones and beers from the camper trailer on the patio.