The best whiskey bars to visit in LA
Whether it is spicy ryes or sweet bourbons, whiskey bars in LA have a little something for every aficionado.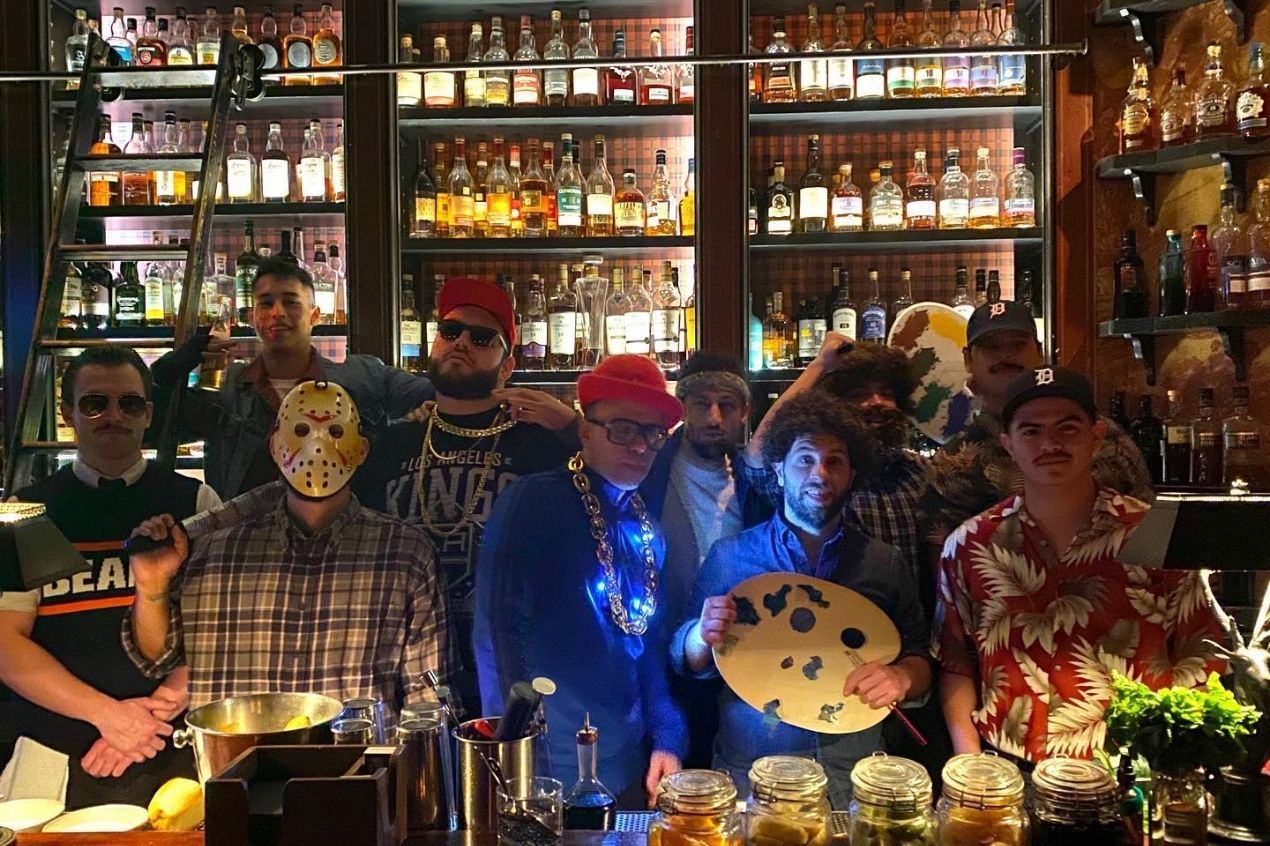 Los Angeles' watering holes are dripping with the best whiskeys you can find. From rare breeds to commonly sought-after whiskeys, bars in LA have made stocking on the brown liquid their forte. Find yourself surrounded by the majestic ambiance of lairs running on the golden liquid. Now, it may be an old-school bottoms-up or a fine cocktail-sipping session, that is up for you to choose!
Thirsty Crow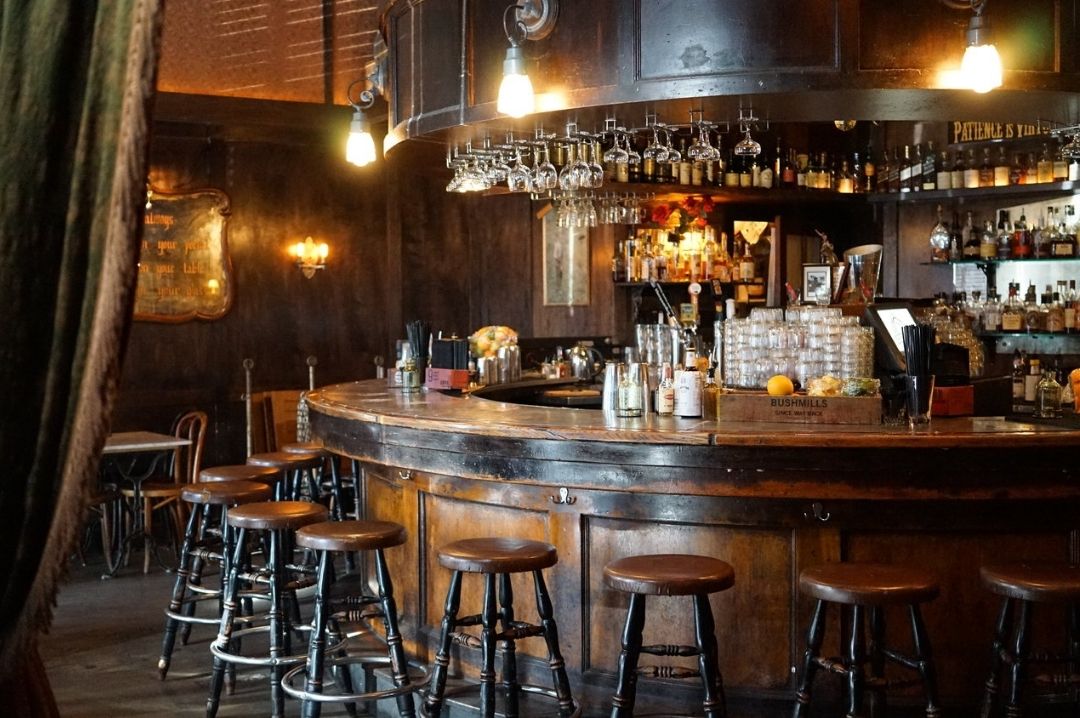 Wooden bar counter at Thirsty Crow, Source: Website
Part of the 1933 Group, Thirsty Crow has more than 60 small-batch bourbons at its disposal at the horseshoe-shaped bar. The Thirsty Crow cocktail made with Old Overholt Rye Whiskey, maraschino, ginger beer, and lemon bodes well with those who like a fine whiskey concoction. Using freshly squeezed juices, in-house infusions, homemade shrubs, sherbets, jams, purees, and fresh seasonal ingredients, Thirsty Crow serves great cocktails. Switching on the wild west feels with its brown leather stools, wooden furniture, and brick walls with glass windows, Thirsty Crow is the place to be if you like your bourbon neat.
Location - 2939 Sunset Blvd, Los Angeles, CA 90026.
Timings - 5 pm to 11 pm (Sunday to Thursday)
5 pm to 2 pm (Friday to Saturday)
Seven Grand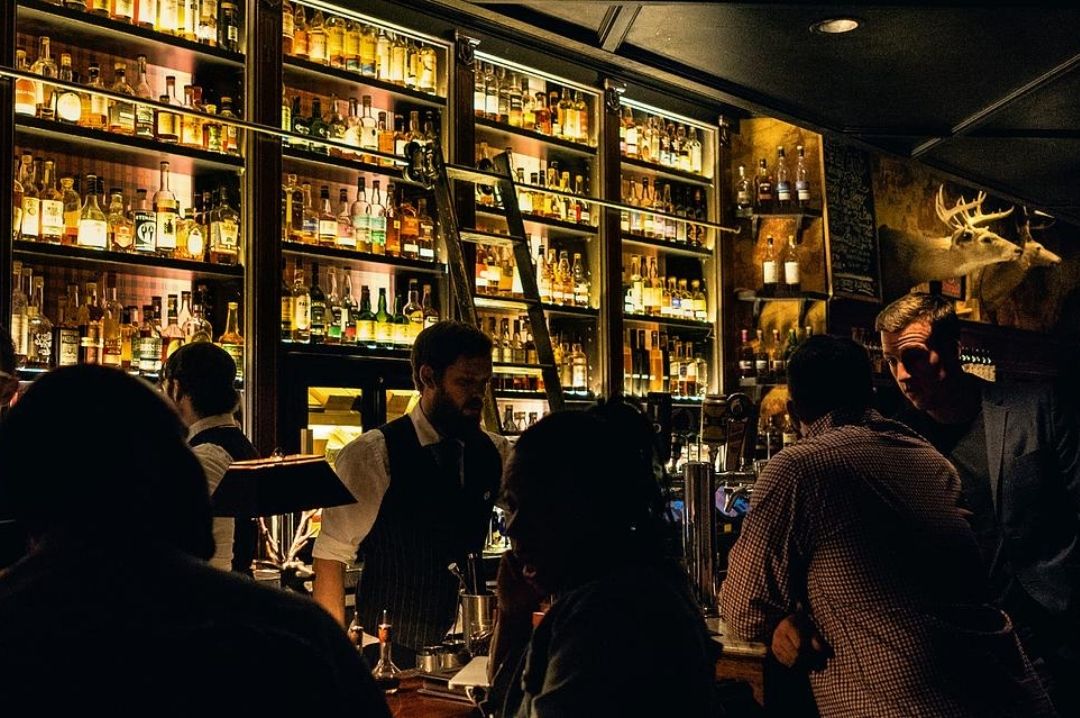 Seven Grand Whiskey Gallery, Source: Website
With over 700 whiskies in their back pocket, Seven Grand bar has the highest collection of whiskies in the West. You can grab classics like the Old Fashioned or Sazerac and gaze at the Whiskey Gallery that houses scotch, bourbon, rye, Japanese, Irish, Indian, single malt, and other types of brown liquids on the show. The bar is dark apart from the glowing golden whiskey bottles. Hosting whiskey tastings, one-to-one sessions with distillers, and launching new bottles, the Seven Grand whiskey cave is a den for boozehounds, with a spirit guide, Pedro Shanahan, orchestrating the drills.
Location -515 W 7th St 2nd floor, Los Angeles, CA 90014.
Timings - 3 pm to 2 am (Monday to Sunday)
Bar Jackalope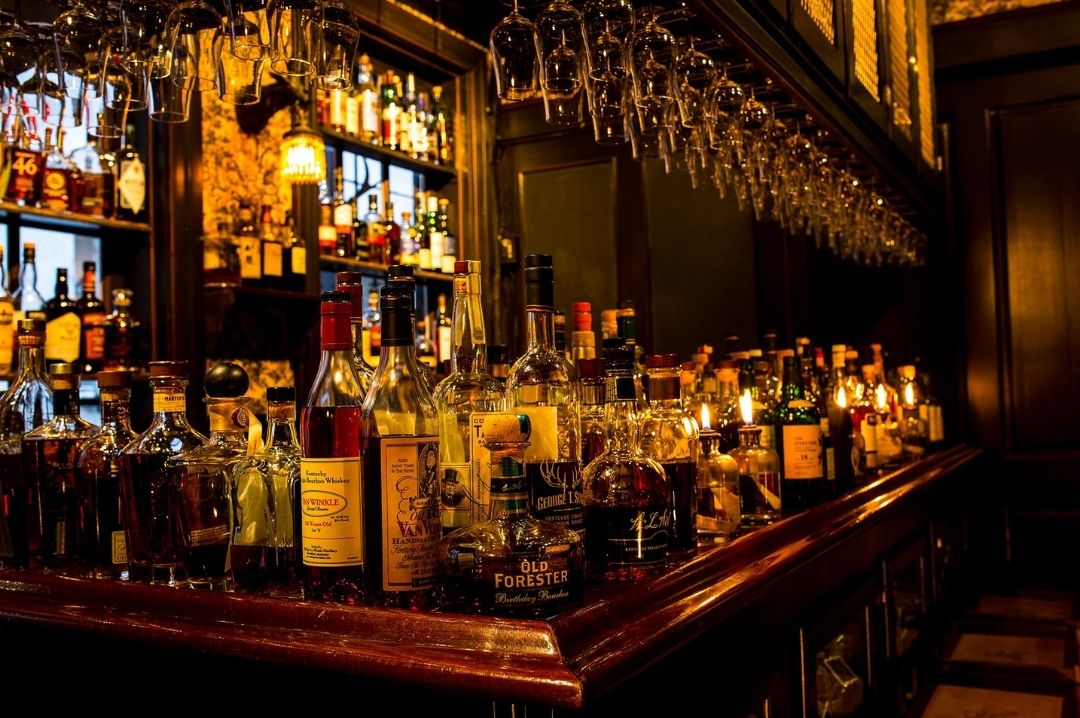 Whiskey collection at Bar Jackalope, Source: Facebook
Sitting right behind the Seven Grand bar, you will need to pick up a phone at the entrance and press the dial button in order to receive instructions to set foot in the hidden bar. And once you do, the astonishing whiskey collection accompanied by enthusiastic staff members will bring forth an array of rare finds such as the 15-year-old Pappy Van Winkle. Claiming to be a whiskey oasis of Los Angeles, Bar Jackalope stores whiskies from all over the world, especially Japan. Bar Jackalope also has a private patio where one can sip on cocktails like the Japanese Highball whilst smoking a cigar.
Location - 515 W 7th St #200, Los Angeles.
Timings - 7 pm to 1.30 am (Monday to Sunday)
Blind Donkey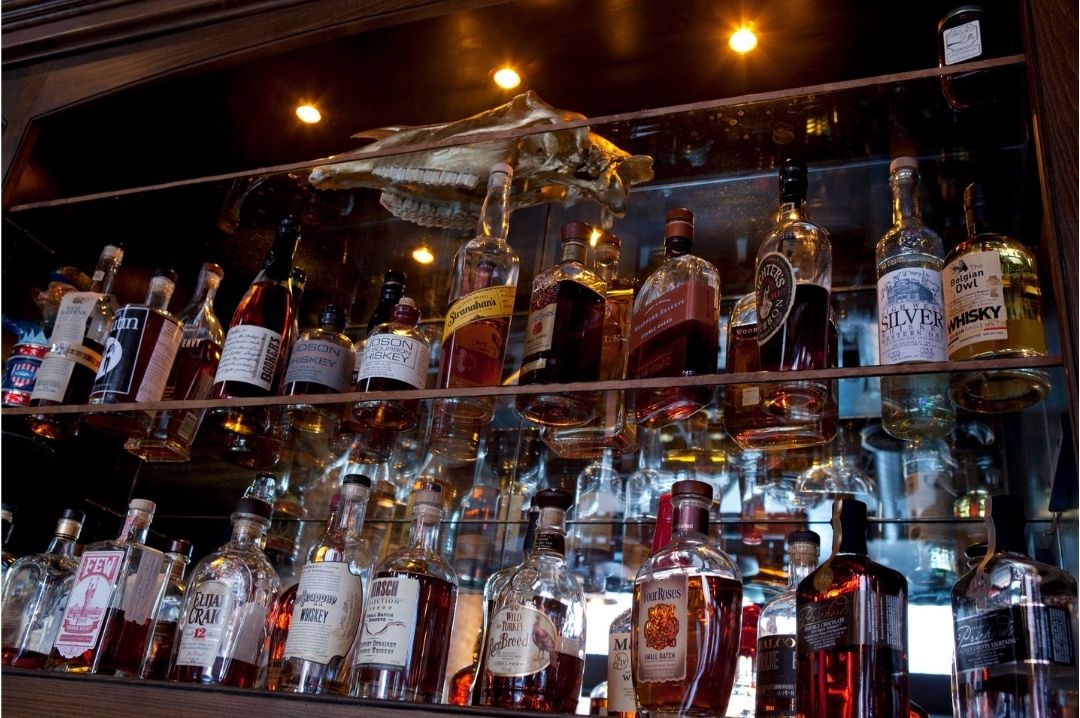 Whiskies on the bar at Blind Donkey, Source: Facebook
Offering more than 200 selections, Blind Donkey Pasadena gastropub has a great deal of whiskey flight options. You will not only taste various types of whiskeys but also understand how an Irish blend differs from an American bourbon and so forth. If you are already a whiskey pro and want to get your hands on a tasty cocktail, the Tokiac made with Suntory Toki, Peychaud's bitters, lemon peel, and St. George absinthe will do the trick. And, they never run dry on classics such as the Manhattan made with Wild Turkey rye and Whiskey Sour made with Templeton rye. There are two Blind Donkey bars in the West, the other located in Long Beach.
Location - 53 Union St, Pasadena, CA 91103 (Pasadena).
149 Linden Ave, Long Beach, CA 90802 (Long Beach).
Timings - 5 pm to 1 am (Sunday to Thursday)
5 pm to 2 am (Friday to Saturday)
Lost Property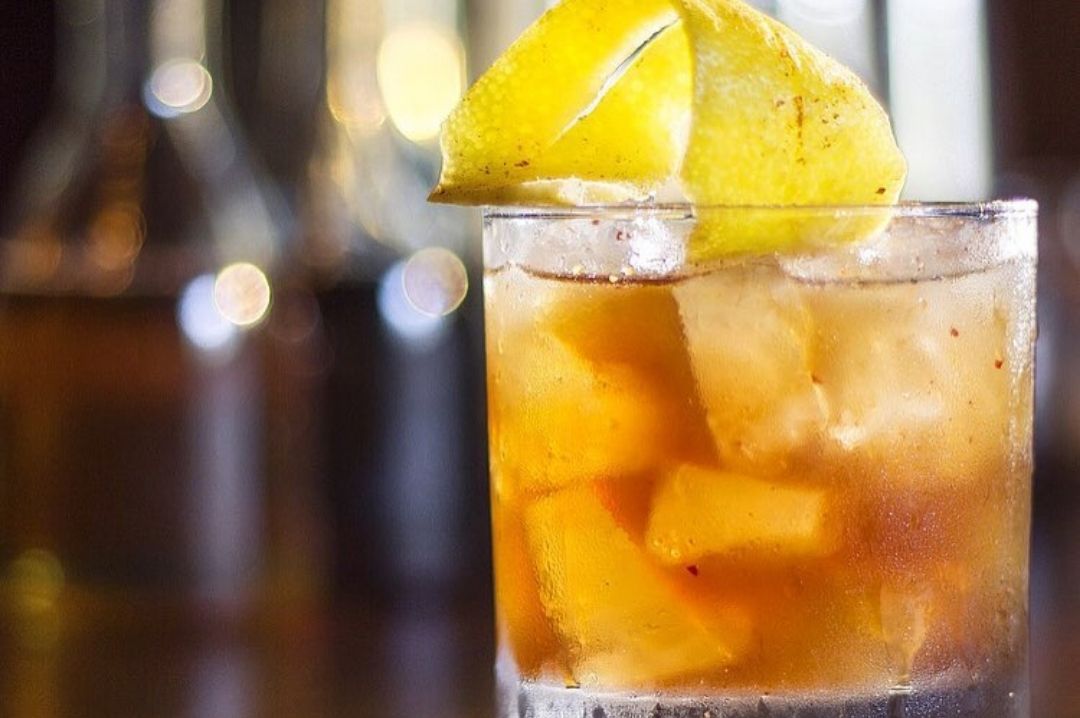 Lincoln's Anecdote cocktail, Source: Instagram
Lost Property is a low-key whiskey bar on Vine Street, you wouldn't come across much often. Serving delectable whiskey cocktails like the Welsh Ginger Hobo, Lincoln's Anecdote, Appalachian Folk Magic, Howard Hawks, and Amelia's Cnarary, the bar is a perfect getaway to indulge in cocktails to cap off your night with a lasting buzz.
Location - 1704 Vine St, Los Angeles, CA 90028.
Timings - Closed (Monday to Wednesday)
6 pm to 12 am (Sunday and Thursday)
6 pm to 2 am (Friday and Saturday)
Old Man's Bar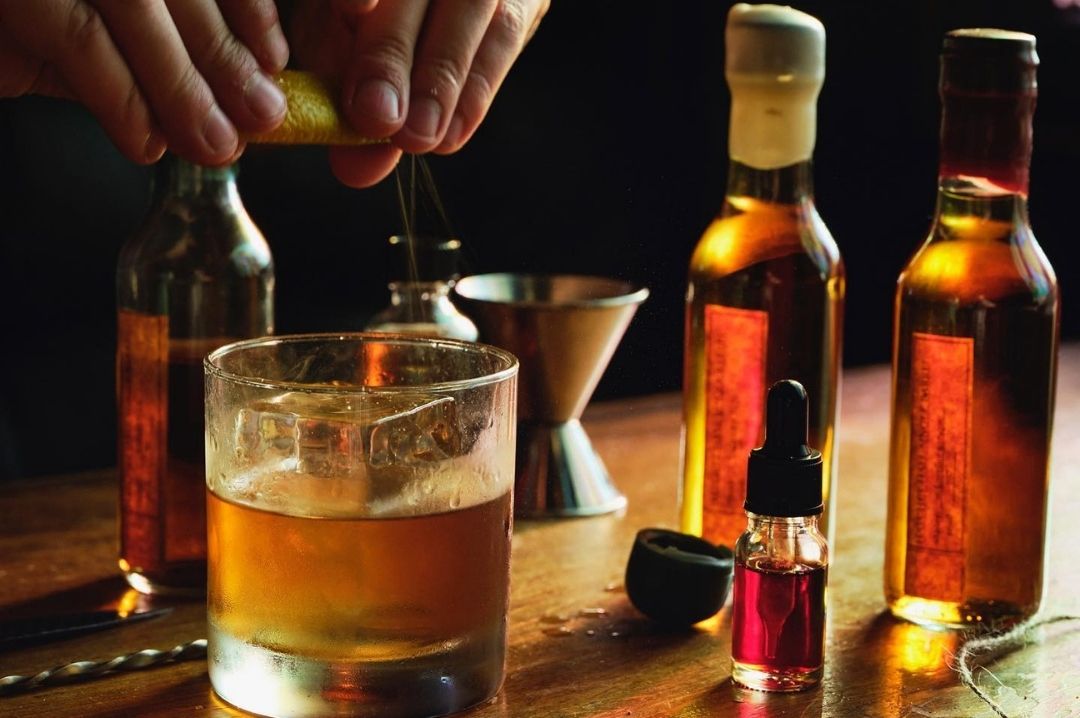 The art of making a cocktail, Source: Facebook
A hard-to-find dimly lit back bar tucked behind the rear of Hatchet Hall, Old Man's Bar is always stocked up on American whiskey and spirits. Ask the bartender to make a sumptuous whiskey cocktail for you, while you become a part of the lodge-isque vibe with vinyl music and hanging taxidermy on the walls, enclosed with the warmth of a fireplace. Some cocktails worth the try include Blackthorn, Bang Bang, and Fancy Boulevardier.
Location - 12517 W Washington Blvd, Los Angeles, CA 90066.
Timings - Closed (Monday to Tuesday)
8 pm to 2 am (Wednesday to Sunday)
Steak & Whisky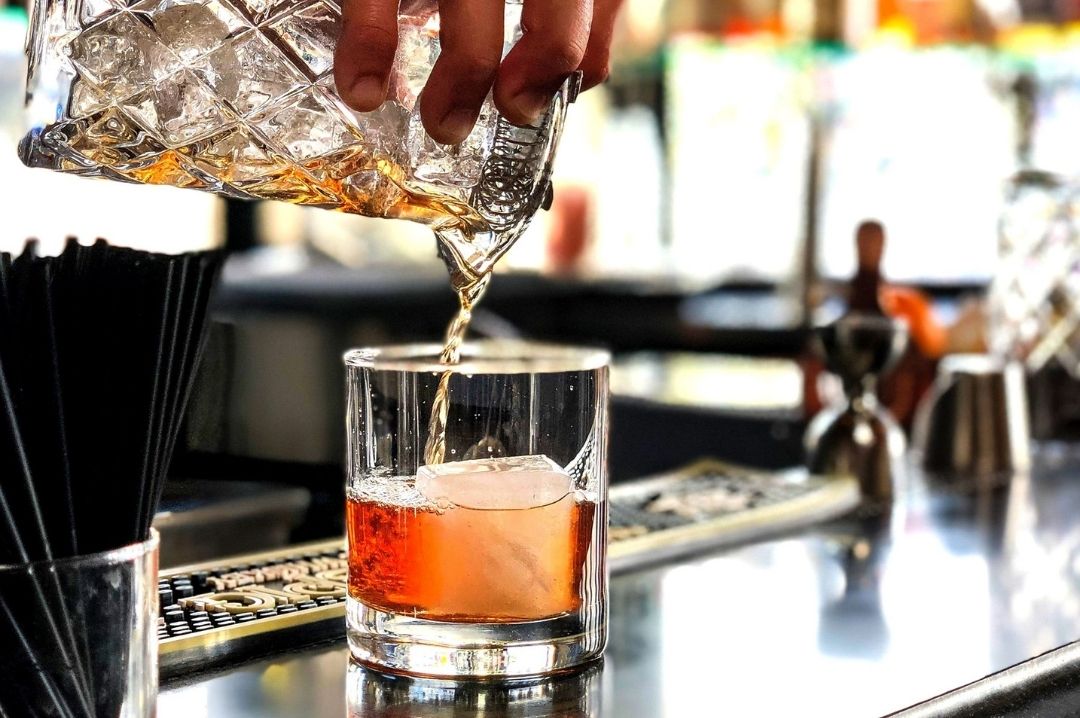 Pouring whiskey in a glass, Source: Facebook
Choose from over 80 whiskey bottles to go with meat options at Steak & Whisky. Or take a quick whiskey flight at the steakhouse in Hermosa beach, providing you with a rotating list of different styles such as Irish, ryes, wheat, single malts, and more. For a feisty steak and whiskey combo, pair up the Sheriff Bart cocktail with the Prime Ribeye. The meat is hand-selected from a single-source herd of cattle for a ravishing dining experience.
Tip: If you plan to visit again, we suggest you buy a whiskey bottle of your choice and store it in the locker above the bar. This will not only hand a straight 40% discount but also activate perks such as getting a priority table during the rush hours.
Location - 117 Pier Ave, Hermosa Beach, CA 90254.
Timings - 4 pm to 10 pm (Monday to Friday)
11 am to 10 pm (Saturday to Sunday)
Header image - Seven Grand, Source: Facebook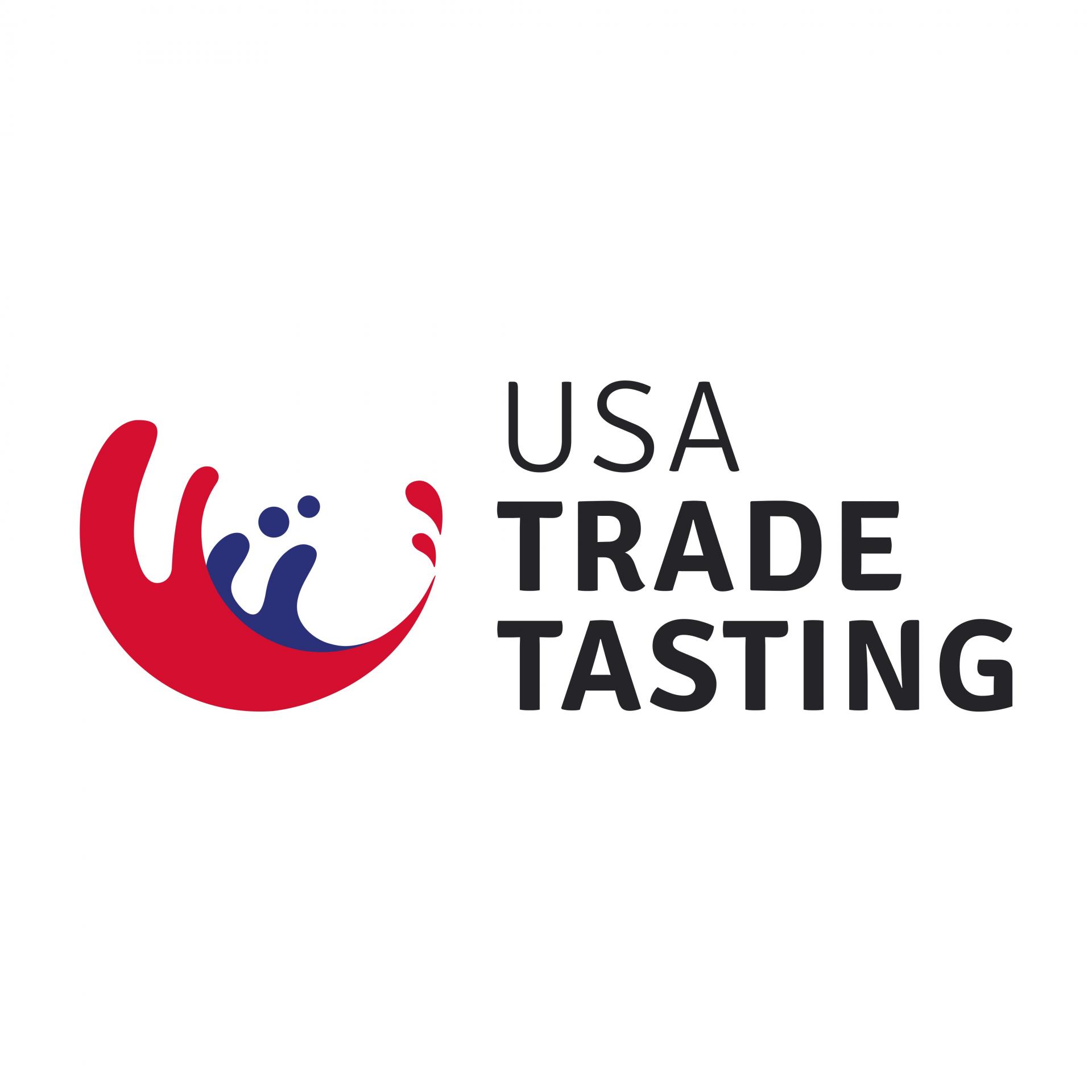 Morgan MFG, 401 N Morgan St Suite #204A, Chicago IL 60642
Register Now
South San Francisco Conference Center, 255 South Airport Boulevard, South San Francisco, CA 94080, United States.
Register Now
South San Francisco Conference Center, 255 South Airport Boulevard, South San Francisco, CA 94080, United States
Register Now