The best karaoke bars in LA
From private room parties to stage performances LA's karaoke bars got everything for you.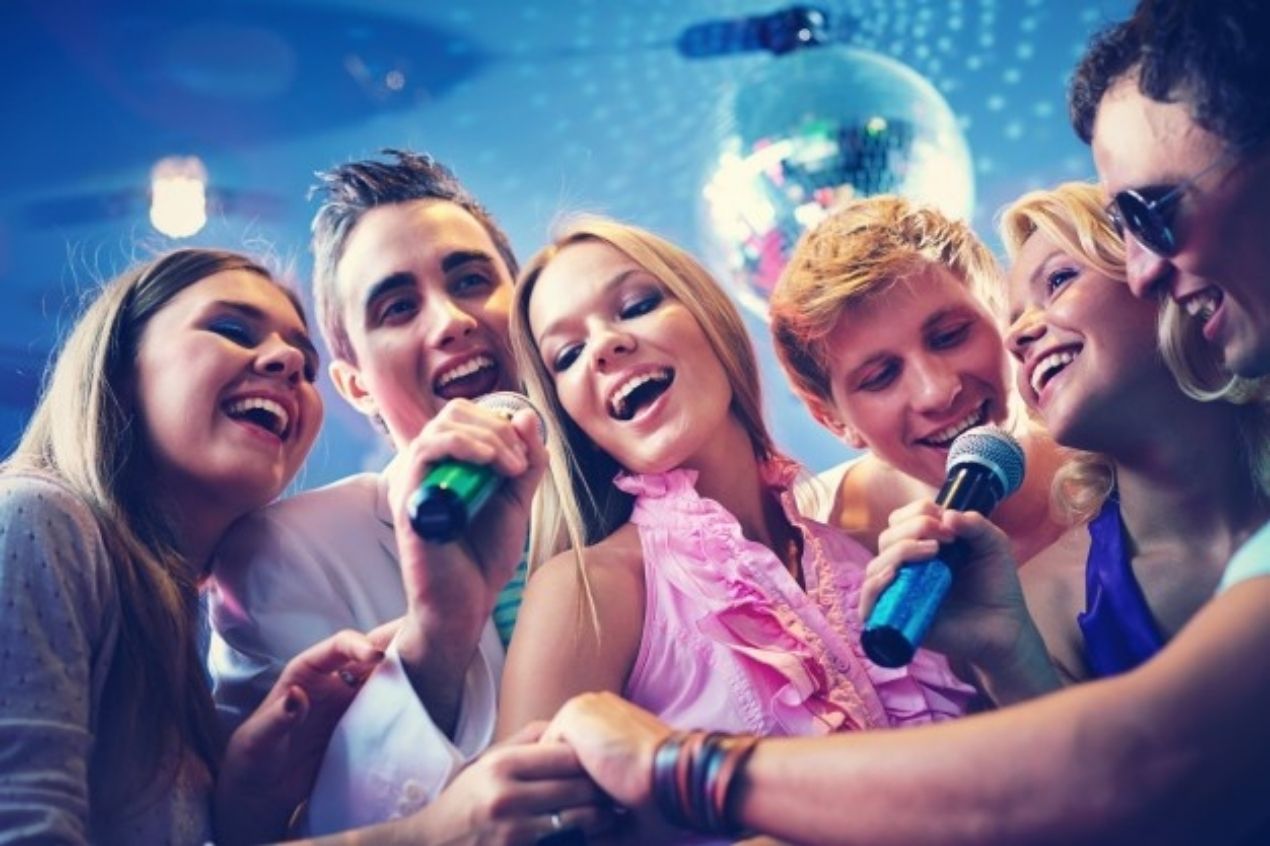 When you're ready to channel your inner Beyoncé these karaoke bars will not leave you disappointed. From celebrity hotspots to Korean karaoke rooms, here are some of the best karaoke spots the city of Angels has to offer.
Boardwalk 11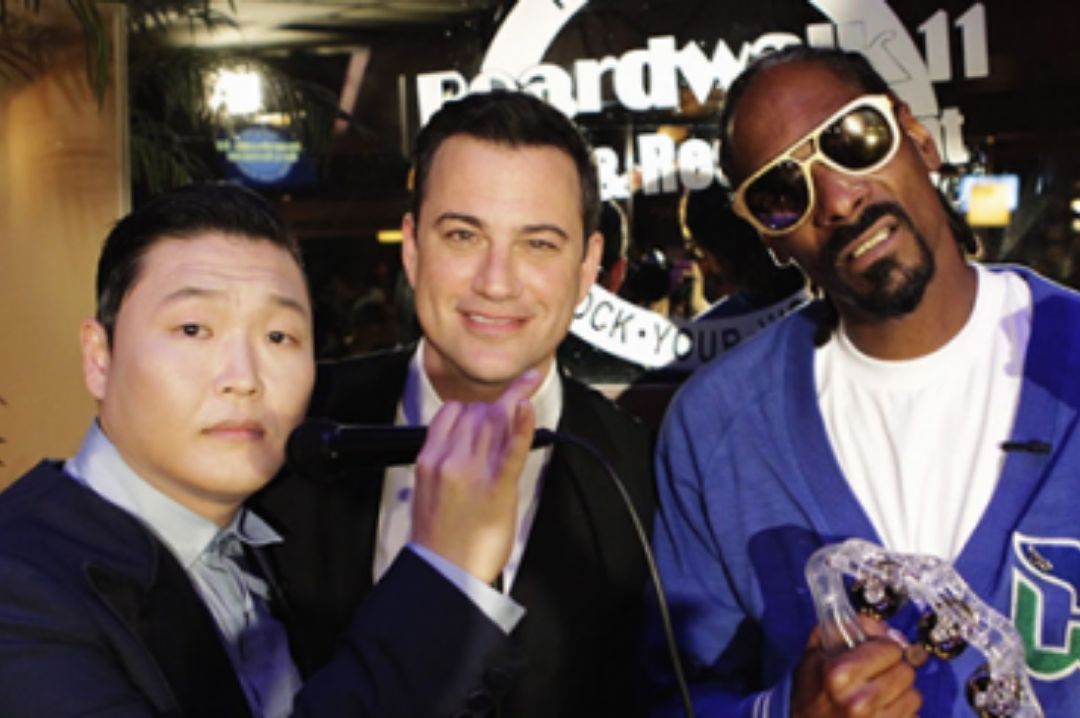 Psy (left), Jimmy Kimmel (center), and Snoop Dogg (right) at the boardwalk 11, source: website
Do you remember when Jimmy Kimmel, Snoop Dogg, and Psy all together went for a karaoke night and sang "That's What Friends Are For"? That event took place at Boardwalk 11. Located in the Westside neighborhood of Palms, this restaurant/bar serves up beers and burgers along with 50000 plus songs on the karaoke machine. During their happy hours, Boardwalk 11 offers $2 off on all well drinks, wines, and tap beers. The kitchen has an extensive list of all American bar food and the drinks list is unstoppable. The bar has 34 beers on taps like Ommegang Solera, Stella Artois Pale Lager, and more. Other than this they also offer 12 varieties of bottled beer, 20 growlers, and 9 cans to savor. We recommend having the Stone Scorpion Bowl or Mikkeller Staff Magician, these craft beers have recently been added to the menu. The karaoke starts at 8 pm but you can show up early to make sure you get your time on the stage.
Happy Hours - Mon-Fri (4 pm- 7 pm)
Where - 10433 National Blvd, Los Angeles
Hours - Mon-Fri (3 pm - 10 pm)
Saturday (11 am -10 pm)
Sunday (3 pm - 10 pm)
Pharaoh Karaoke Lounge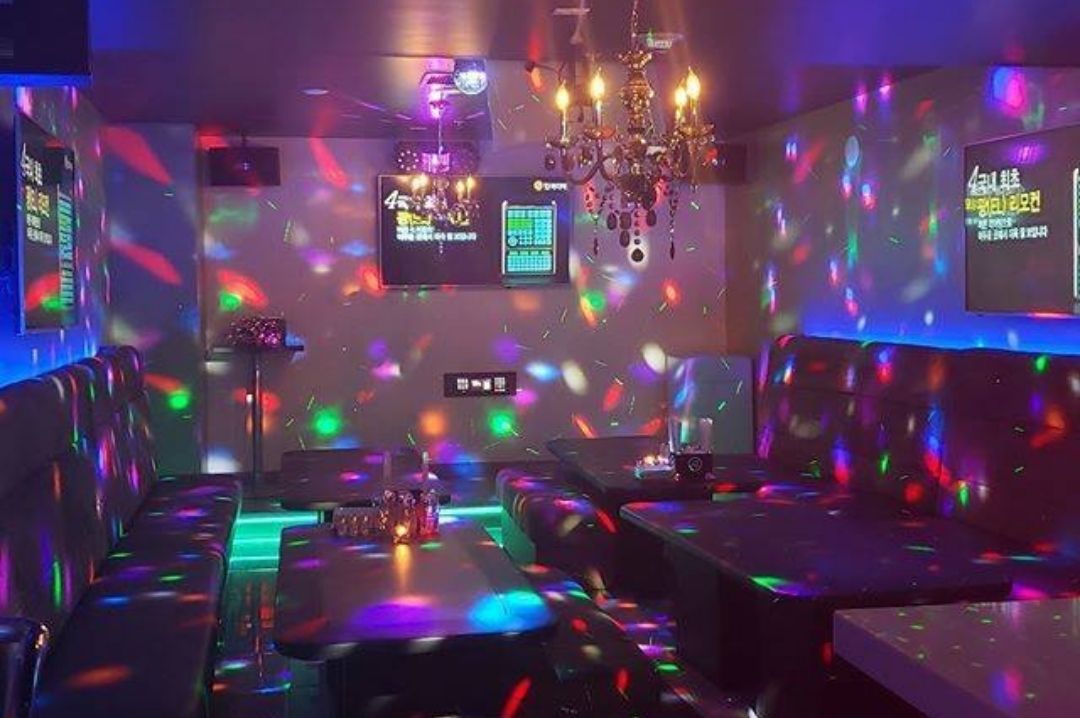 A private for karaoke in Pharaoh Karaoke Lounge, source: website
Located in the heart of Koreatown at the Wilshire Center, Pharaoh Karaoke Lounge offers 17 private rooms from small to x-large. The interior is upscale and equipped with a variety of lasers, LED strobes, and neon-filled decor. Pharao is dedicated to providing a luxurious and fun-filled karaoke experience to its guests. They have 4,000+ songs available and new ones constantly being added. The food menu extends from pizzas, rice, and noodles to seafood - but you must try Pharaoh's fried sampler with your choice of beer. The drinks menu ranges from whiskeys like Johnnie Walker, Glenfiddich, Ballantine to our favorite beers like Corona and Heineken. Don't be shy to shine! Grab your friends and visit Pharaoh Karaoke Lounge for a night of great songs to sing.
Where - 3680 Wilshire Blvd., Suite B-02, Los Angeles
Hours - Mon-Fri (7 pm - 2 am)
Reservations can be made for start times between 7:30 pm to 9:00 pm.
The Gaslite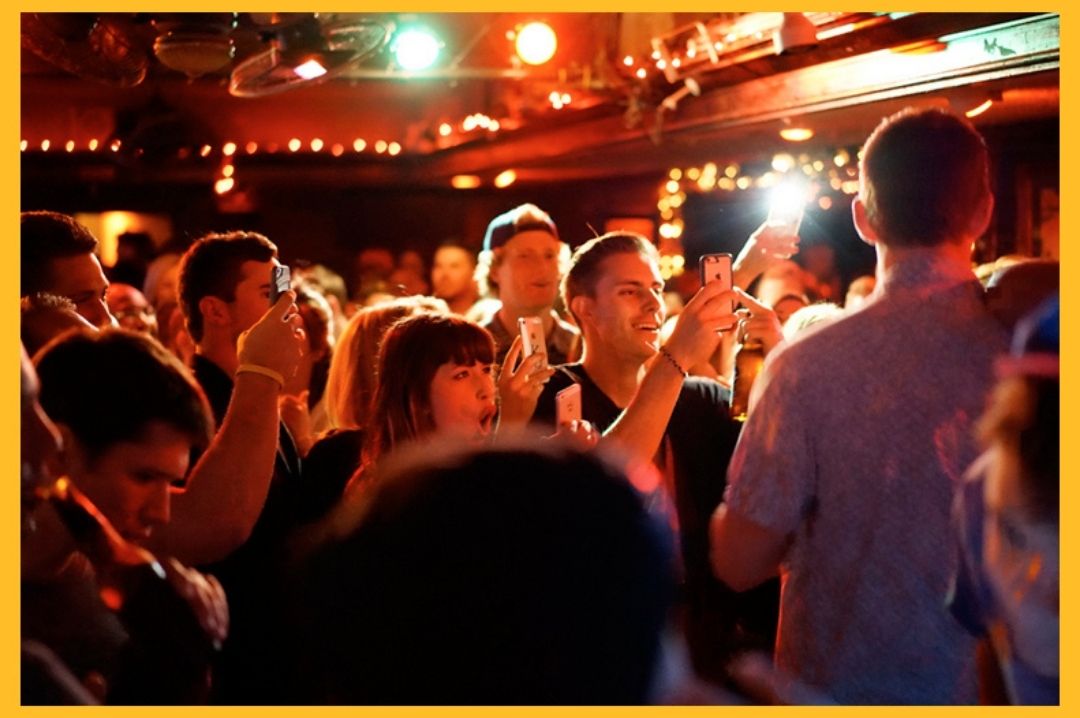 The crowd during a live karaoke performance at The Gaslite, source: website
For a friendly libation or nightclub sensation, The Gaslite is your one-stop party spot. This Santa Monica bar's claim to fame is the 2010 Funny or Die stunt in which Jewel, in disguise, shows up and sings her own songs. Karaoke, dancing, and drink specials go down nightly. Their daily happy hour deal includes $2 off on most beverages, $12 buckets of regular beer, and $14 buckets of premium beer. The karaoke starts at 8 pm every day, except on Friday as it starts at 6 pm. You don't need to be a great singer, the crowd is supportive and will cheer you up.
Happy hours - Daily (4 pm - 9 pm)
Where - 2030 Wilshire Blvd, Santa Monica, CA 90403
Hours - Mon-Sun (4 pm - 2 am)
The Good Nite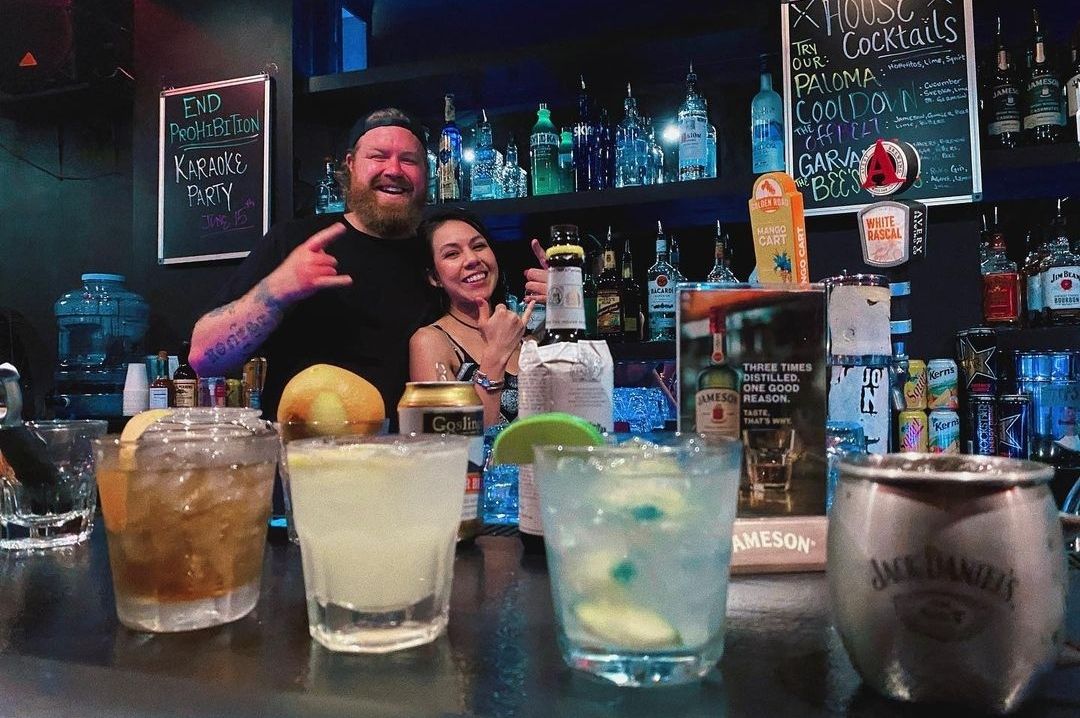 Bartender at The Good Nite bar, source: website
The Good Nite, a 10-year-old bar has a rep for its karaoke scene. The stage is open for karaoke daily from 9 pm, except Mondays and Thursdays when karaoke goes down at 9:30 p.m. after the comedy performances. The drinks here are affordable and strong. When tired from singing, head to bartender Andrew and ask him to make a special cocktail 'The Bee's Knees' made from Bombay Sapphire, lemon juice, and agave. If you can't find what you want to sing, just ask!
Where - 10721 Burbank Blvd, North Hollywood, CA 91601
Hours - Mon-Sun (8 pm - 2 am)
Cafe Brass Monkey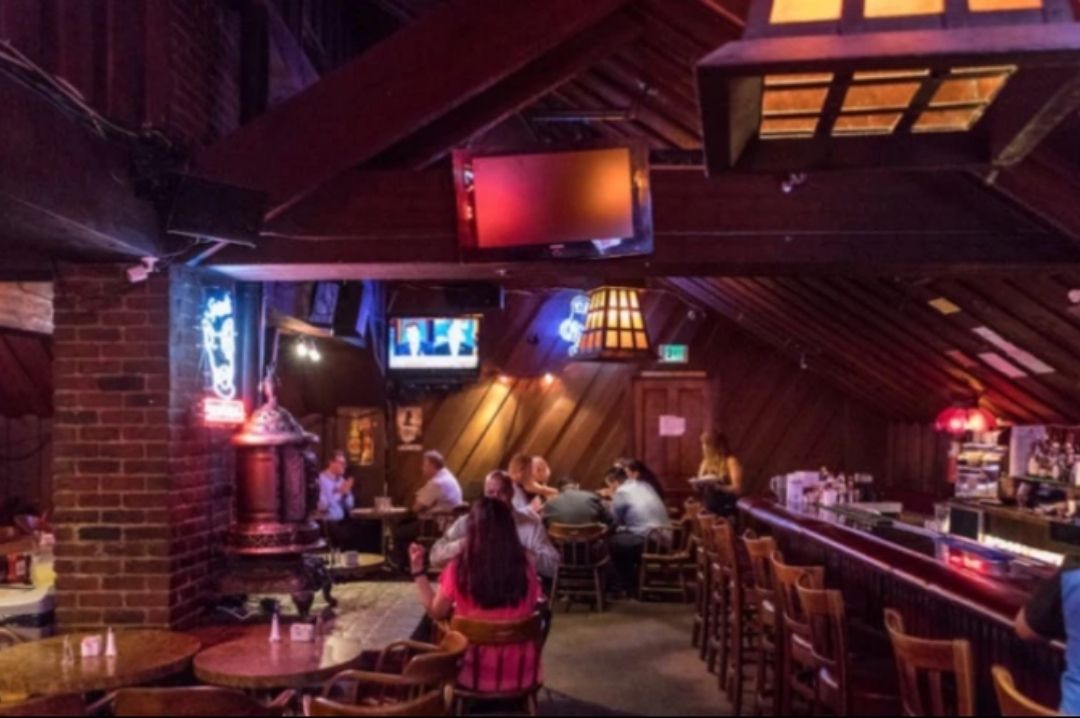 Inside the Cafe Brass Monkey, source: website
Located in the rear of the building at Wilshire, Cafe Brass Monkey provides a stage for all your karaoke anthems circa 1971. Show up before the singing starts and you will find a small, chill bar with vintage appeal. The bar menu ranges from classic cocktails like margaritas to beers like IPA, Bluemoon, and Guinness. The cafe also serves various domestic and imported beers and wines. Enjoy their special Brass Monkey Club Sandwich with a margarita and wait till your turn comes for the stage appearance.
Where - 3440 Wilshire Blvd, Los Angeles, CA 90010
Hours - Monday (8 pm - 2 am)
Tue-Fri (5 pm -2 am)
Saturday (8 pm - 2 pm)
Sunday (8 pm - 2 am)
SoopSok Karaoke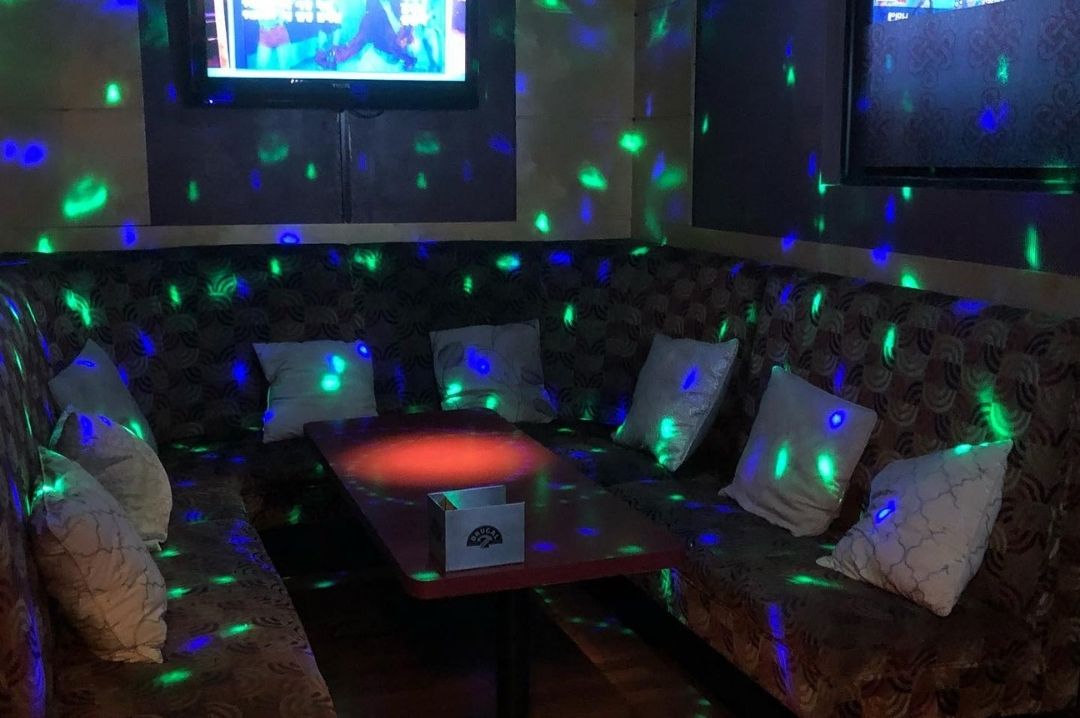 A private room for karaoke at SoopSok, source: Facebook
SoopSok (pronounced "Soup Soak") was established back in 1986 and offers numerous private karaoke rooms, each containing a robust book of songs in English, Korean, Japanese, and Chinese. Order beer, wine, and cocktails from the bar, as well as American and Korean food. Their smallest rooms can accommodate parties of six, while their largest rooms can hold up to 30 people. Prices range from $20 to $60 an hour. Keep an eye out for holiday specials to enjoy some savings with your singing.
Where- 4070 W 3rd St, Los Angeles, CA 90020
Hours - Mon-Fri (10 am -3 pm, 4:30 pm - 8:30 pm)
Sat-Sun (11 am - 9 pm)
Shrine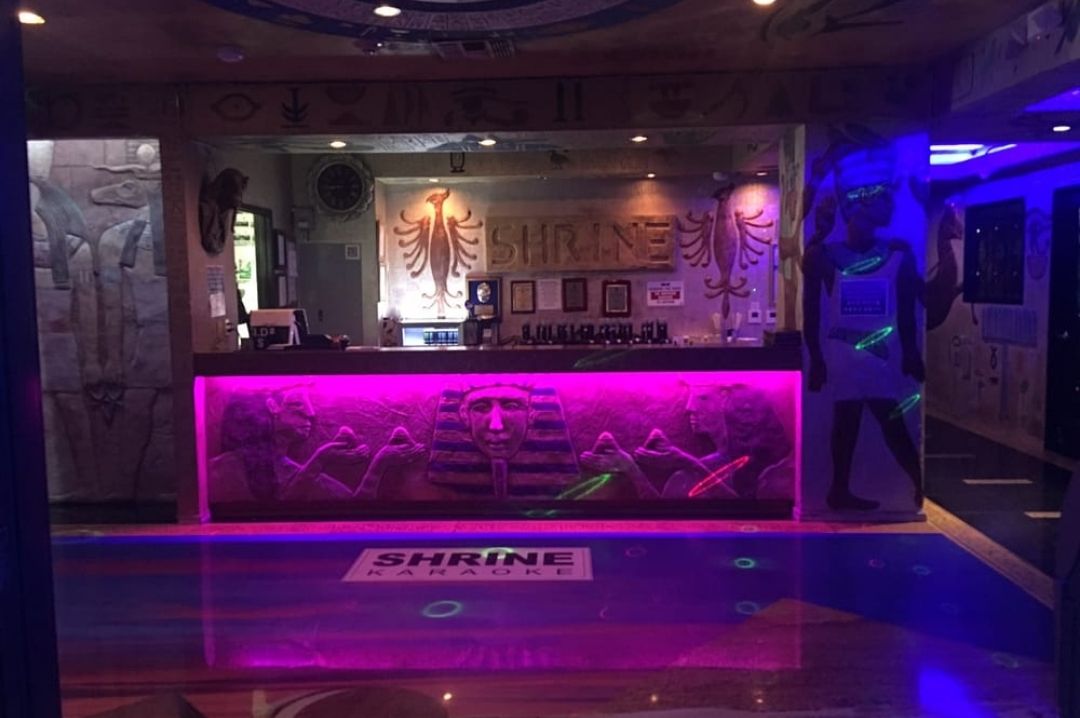 The first sight when you enter Shrine, source: website
The Shrine is the premier Korean karaoke room in Los Angeles. The place has fifteen rooms for karaoke with a team which will help you organize and execute fun. This trendy, late-night karaoke bar features Egyptian-theme decor. The Shrine offers a variety of Korean food but the star is 'Spicy ramen w/ seafood'. Explore their drinks menu, which ranges from whiskeys like Glenfiddich, Ballantine, Johnnie Walker Black, and Blue to Dom Perignon champagne. Head on with your old friends or make new ones and enjoy late-night singing.
Where - 2999 W 6th St, Los Angeles, CA 90020
Hours - Tue-Sat (7 pm - 4 am)
Sunday (7 pm - 2 am)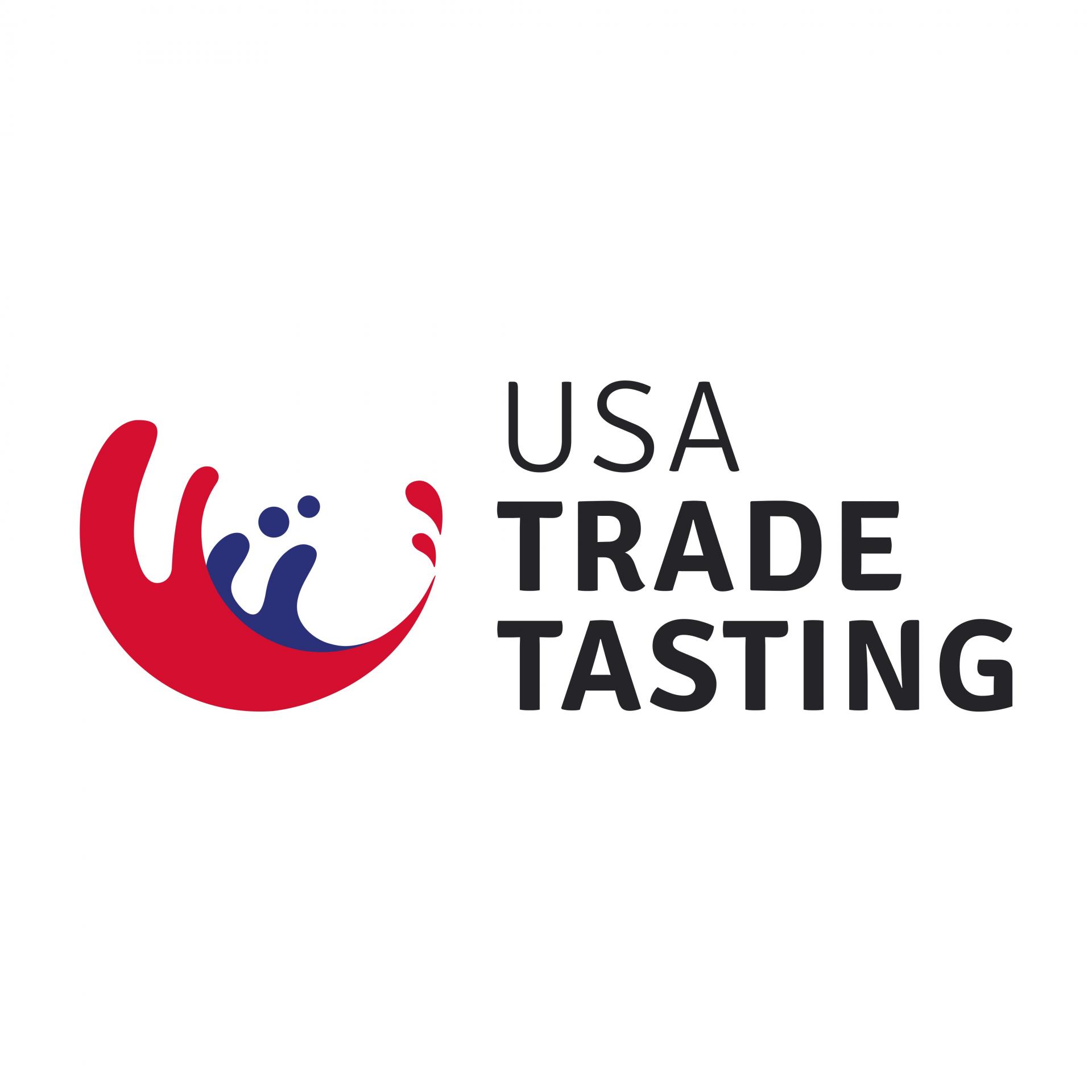 Morgan MFG, 401 N Morgan St Suite #204A, Chicago IL 60642
Register Now
South San Francisco Conference Center, 255 South Airport Boulevard, South San Francisco, CA 94080, United States.
Register Now
South San Francisco Conference Center, 255 South Airport Boulevard, South San Francisco, CA 94080, United States
Register Now