Drinking on a budget in LA
Between these bars, you will never be thirsty again, when only a few bucks are left.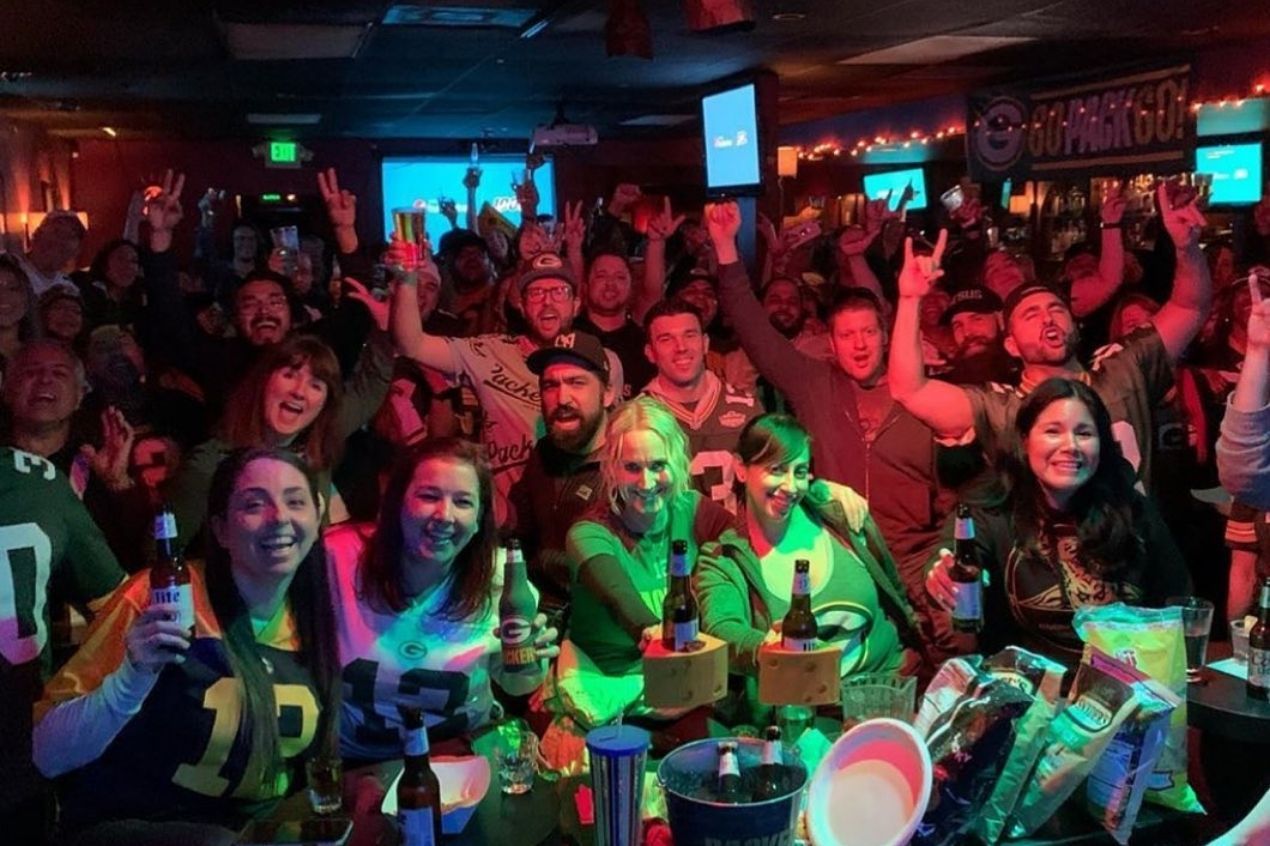 Not everyone who lives in LA is rich and famous. Some of us who don't live in walled villas and don dark glasses perennially, no matter the time of day or night, are well aware of that. And so, we sometimes seek cheap food and drinks in our wonderful city.
Grab that almost maxed-out credit card and head out to have some fun with some of the best deals around town.
Frolic Room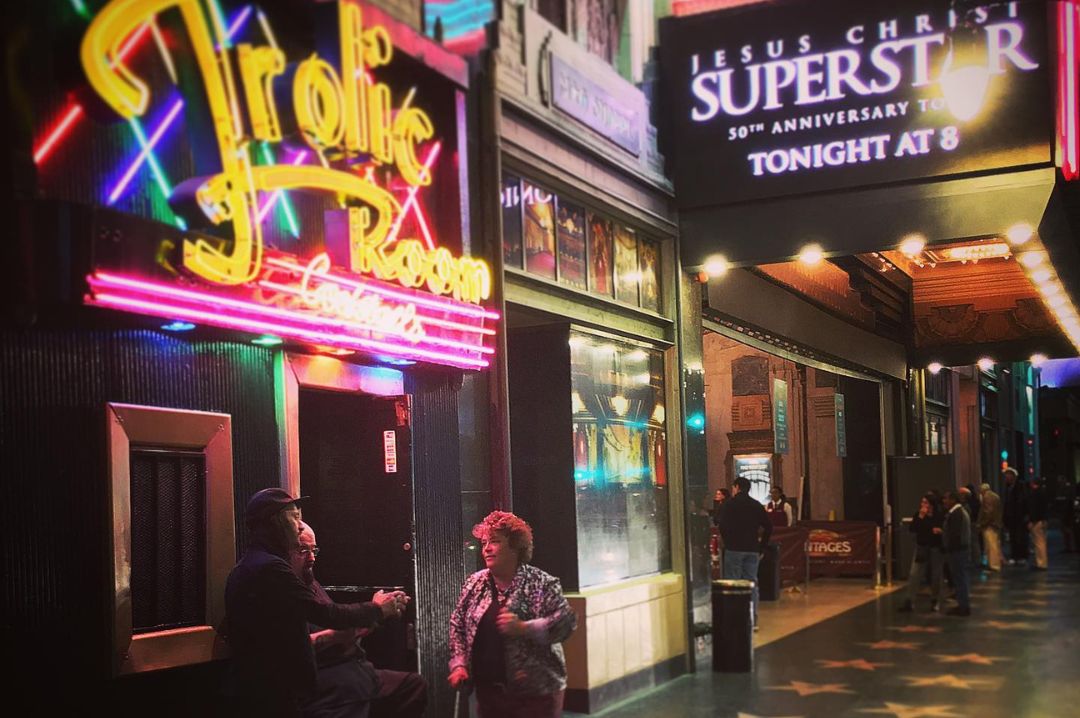 Frolic Bar and the connected Pantages theater, source: Facebook
The Frolic Room started its journey as a speakeasy in 1930. Later when the Prohibition ended the Frolic Room opened as a legal bar in 1934. This bar is said to be the favorite drinking hole of American poet and writer Henry Charles Bukowski and was connected to the Pantages theater. During the 1950s the Pantages played host to the Academy Awards with the Frolic Room enjoying the after-party spillover where Frank Sinatra and Judy Garland were regulars. If this doesn't excite you then there is a rumor that a murder happened at the Frolic Bar in 2010 transforming from being a location used in film noir to the scene of actual "noir". At the bar, there is a classic jukebox, regular cocktails like margaritas and martinis, and of course beers like IPA and Guinness. So if you're in the area and want a beer with a side of authentic Hollywood fame, this is the place to be.
Where - 6245 Hollywood Blvd, Los Angeles, CA 90028
Hours - Mon-Sun (11 am - 2 am)
Mom's Bar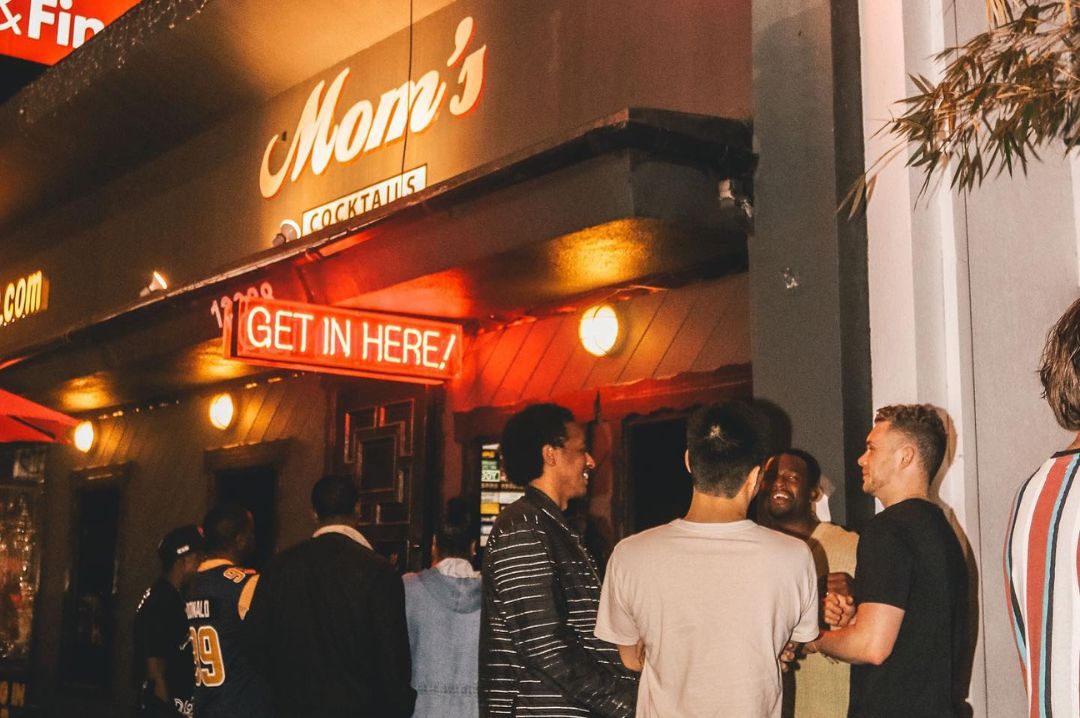 People waiting in line to get into Mom's Bar, source: Facebook
Mom's is a neighborhood bar that has been around since the 1950s. It's a classic local college bar with dim lighting, friendly people, and an easy atmosphere. It's the sister bar of The Backstage in Culver City and both bars share the same great staff and have the same cheap drink prices. The Mom's bar welcomes large parties. Reservations are free and there's never a cover or minimum charge. You can go dancing to the best DJs on the west side every Thursday, Friday, and Saturday night from 9 pm to close, and karaoke is also hosted every Wednesday at 8 pm. The place is a favorite spot for games and they are broadcasted on their big screens. Mom's offers free shots in team colors for big games. With drinks, they also provide complimentary homemade spicy-garlic-lemon potato chips. Inside the bar, there's a pool table, a classic photo booth, a smoking and drinking patio, a ping pong table, Pacman, a great jukebox, and a smooth dance floor.
Happy hours - Mon-Sun (4 pm - 8 pm)
Where - 12238 Santa Monica Blvd, Los Angeles, CA 90025
Hours - Mon-Fri (4 pm -2 am)
Sat-Sun (11 am - 2 am)
Frank 'n Hank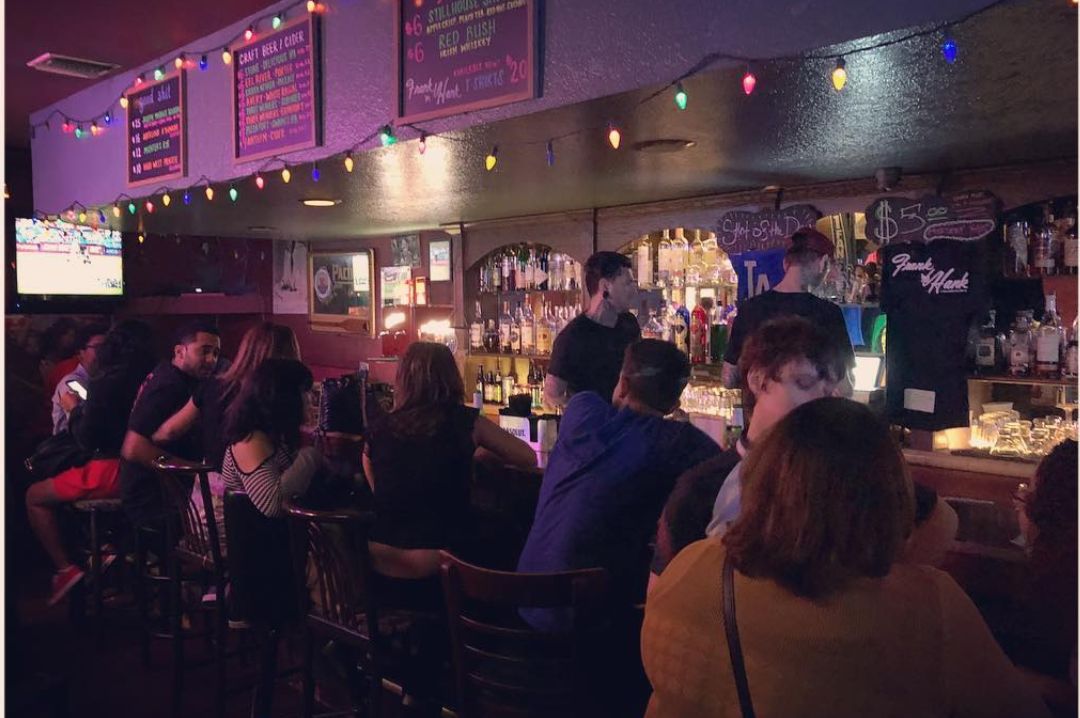 Patrons at the bar, source: Facebook
One of Koreatown's most beloved dive bars, Frank N Hanks, was established in 1933. It is dimly lit from the outside and is wood-paneled from the inside. The place has become home to pool hustlers and cash-only imbibers for years. If bored from playing pool then switch over to dart or the jukebox and play some retro singles, they have plenty of options. The drinks menu has domestic beers like Stone and Three Weavers and the kitchen offers a variety of pizzas and sides to eat. Before going home try their signature 'Hot Thank you sauce' with any of the sides or pizzas you like. Seats are limited so come early to grab yours.
Where - 518 S Western Ave, Los Angeles, CA 90020
Hours - Mon-Sun (6 pm - 2 am)
Tiki-Ti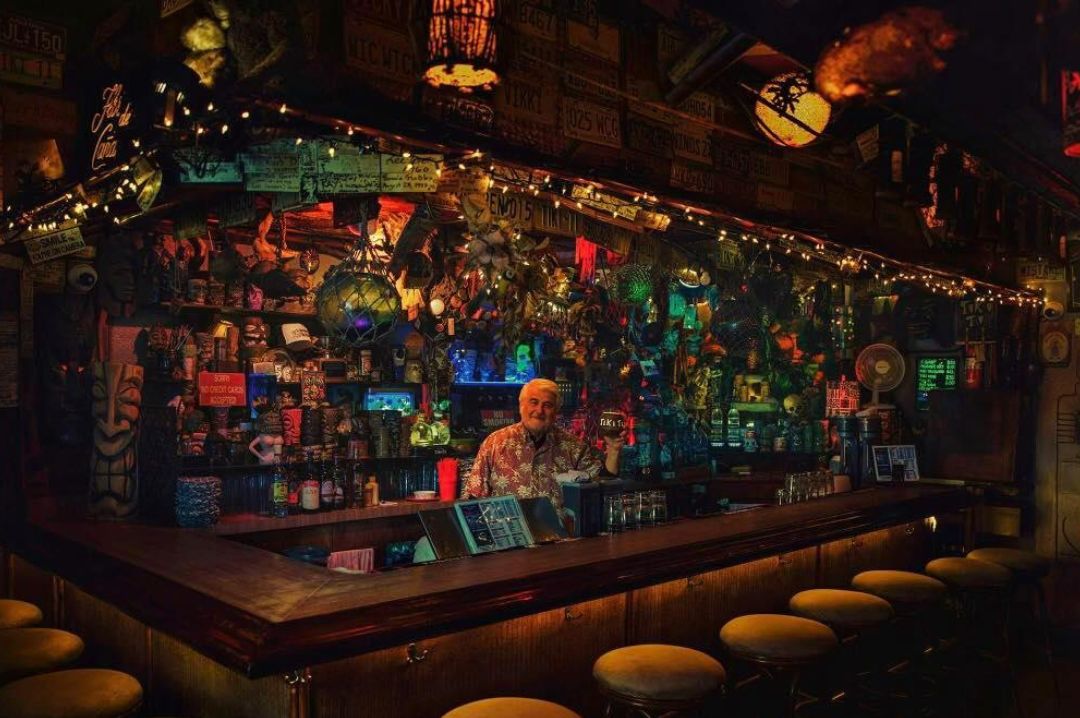 Mike "Big Kahuna" Buhen, son of Ray Buhen the founder of the Tiki-Ti, source: Facebook
Tiki-Ti (tea-key-tea) is a family-owned and operated tropical drink bar. The bar was opened in 1961 by master mixologist Ray Buhen. For 50 years the place has been known for its tiki drinks. With only 12 stools at the bar and a handful of tables against the wall, the bar isn't huge. What it lacks in physical size, it makes up for in its menu size. There are 94 tropical drinks on offer, most of which simply can't be found anywhere else. If you can't select what to drink then just spin the wheel. The drinks section features full-color photos and descriptions of the Tiki-Ti's exotic cocktails. The bar focuses on its exotic cocktails and has no wines or beer on the menu. The cocktails are served in antique and unique mugs shaped as tikis, skulls, and bones. Don't leave before trying the most popular drink here, the 'Ray's Mistake', named after the founder Ray Buhen. This libation includes passion fruit, lime, gin, dark Jamaican rum float, and their secret flavoring which has a hint of vanilla.
Where - 4427 Sunset Blvd, Los Angeles, CA 90027
Hours - Wed-Sat (4 pm - 2 am)
Five Star Bar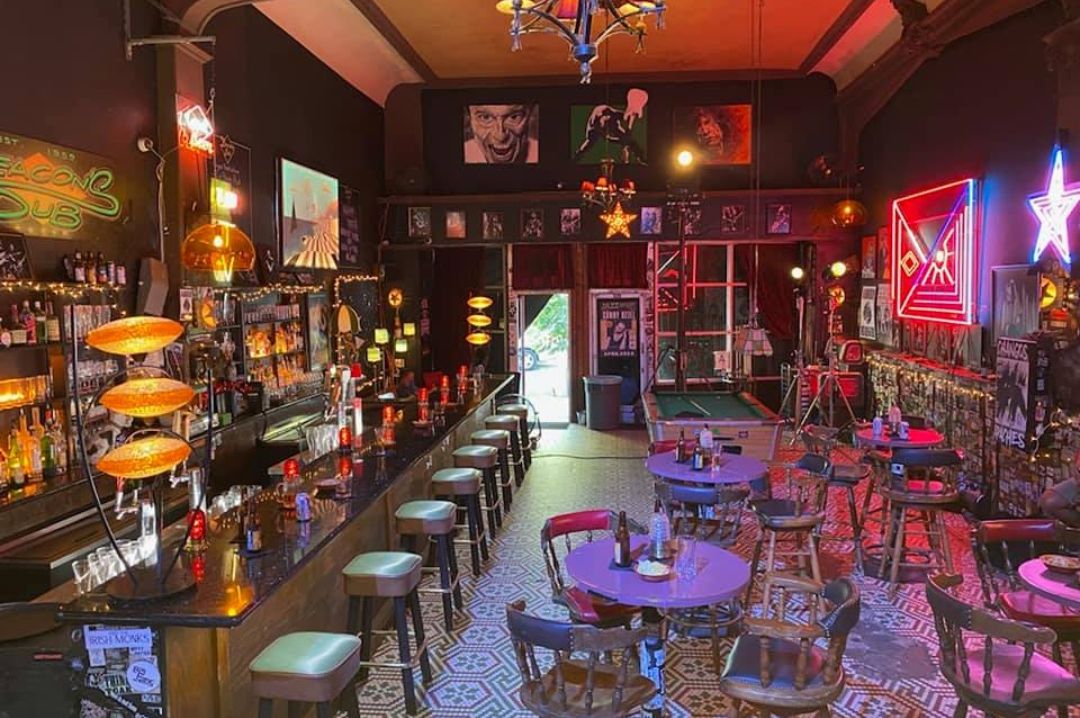 Inside the Five Star Bar, source: Facebook
The Five Star Bar is an art and music venue for the neighborhood and has typical metal-induced energy. Once you enter from the main street you will see a couch on the left followed by a couple of pool tables separated by a few round high-top tables. The decor is mostly rock-related against black-painted everything, walls, and bar. The bartenders are friendly, and they make sure that you don't run out of bar snacks. They have a solid beer menu but the Stella on tap is always on special at $5. If you are hungry and tired after dancing and drinking, the Five Star Bar will grill up one of the best hamburgers in the Downtown area. You can even control the music from the digital jukebox. Mark this spot and stop by when you are in downtown LA.
Where - 267 S Main St, Los Angeles, CA 90012
Hours - Mon-Sun (10 am - 2 am)
Good Times at Davey Wayne's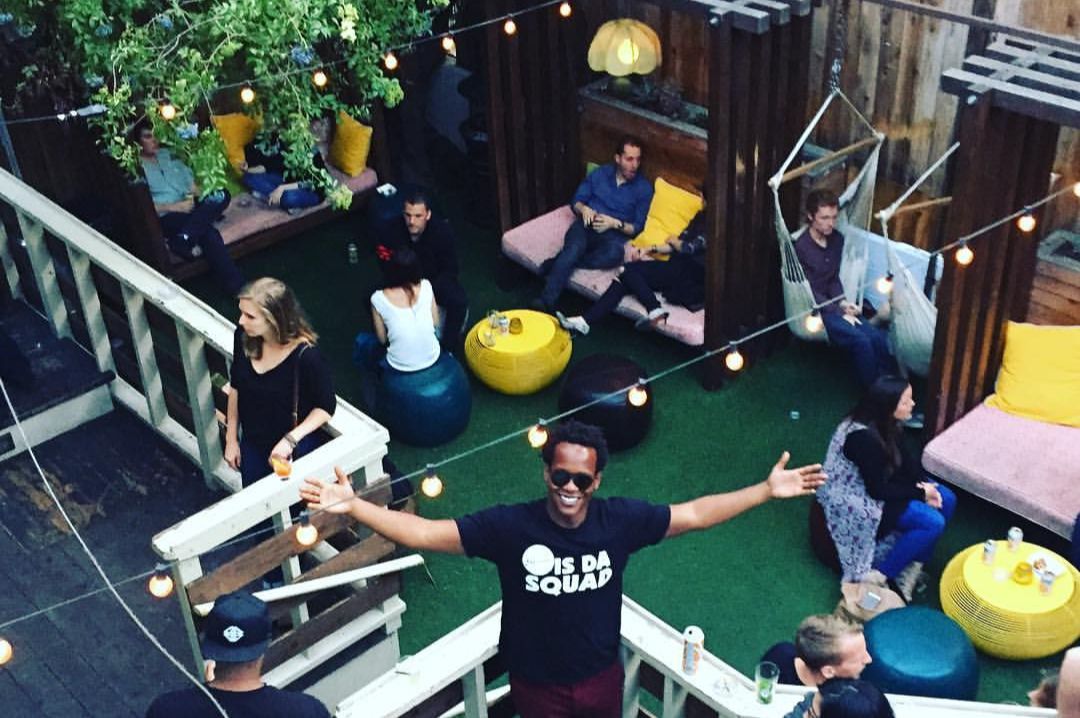 The back patio at Good Times at Davey Wayne's, source: Facebook
The Good Times at Davey Wayne's is a funky 70's themed retro bar. The is a tribute to David Wayne Houston, father to Mark and Jonnie Houston, and to all who have lost their dads. The feel of this place is inspired by their times growing up with their father. You'll find this represented not only in the atmosphere but the music, old beer cans, and in the cocktails. The place is decorated to feel like a living room, it has a fridge-door entrance with rugged ceilings and garage sale decor. There is an Airstream trailer and hammocks for relaxing on the patio. The most popular cocktail is the blackberry ginger served with bourbon. If you're in the mood for something classic, try the Old Fashioned on draft. It's the original recipe that Davey Wayne himself used to drink. To make your experience come full circle, you'll need to have a Snow Cone.
Where - 1611 N El Centro Ave, Los Angeles, CA 90028
Hours - Thu-Sat (8 pm - 2 am)
Sunday (2 pm - 2 am)
R Bar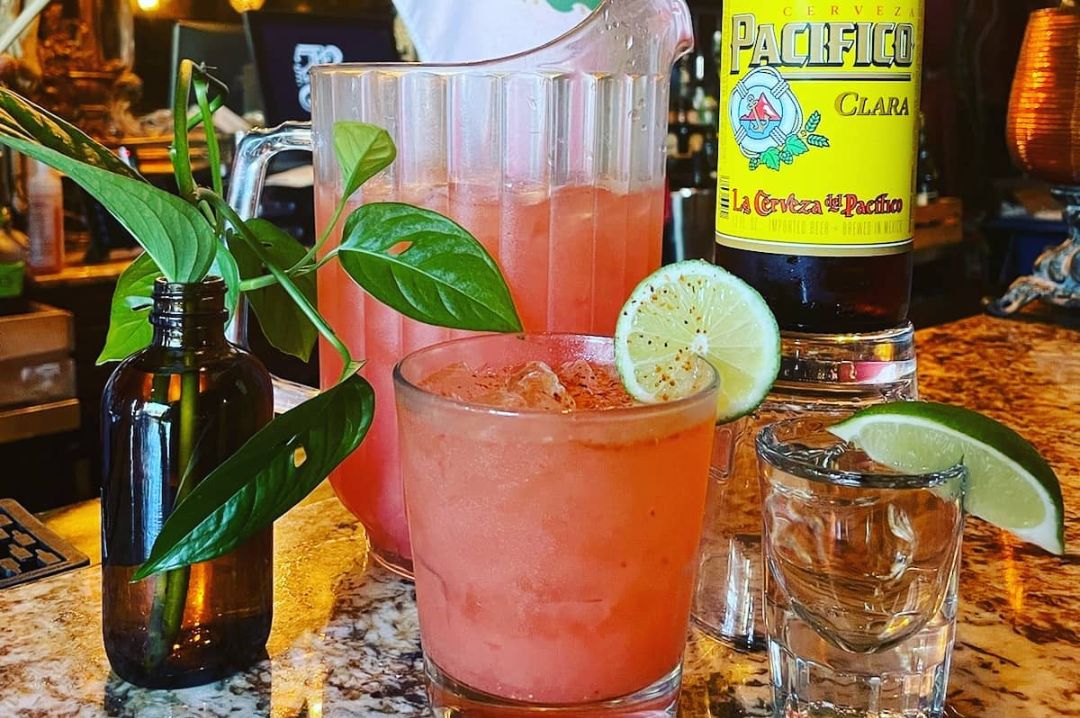 Cocktails and drink at the R Bar, source: Facebook
R Bar was established on St. Paddy's Day 2007 in Koreatown. The bar is female-owned with deep roots in Silver Lake, Los Feliz, and now Ktown! It is an American-style pub and eatery. This speakeasy in Koreatown requires a password for entry, you can check the bar's social media or call ahead for the password. They have a spot for karaoke in the evenings and of course a jukebox that plays rock. The kitchen serves wings, burgers, and some vegetarian options. They have a full bar serving both created and classic cocktails and bottle and draft craft beers like PBR.
Where - 3331 W 8th St, Los Angeles, CA 90005
Hours - Wed-Thu (5 pm - 11 pm)
Fri-Sat (5 pm - 1:30 am)
Sunday (5 pm - 11 pm)
Header image, source: Mom's Bar
Can also check TripAdvisor, Urbanspoon, infatuation_la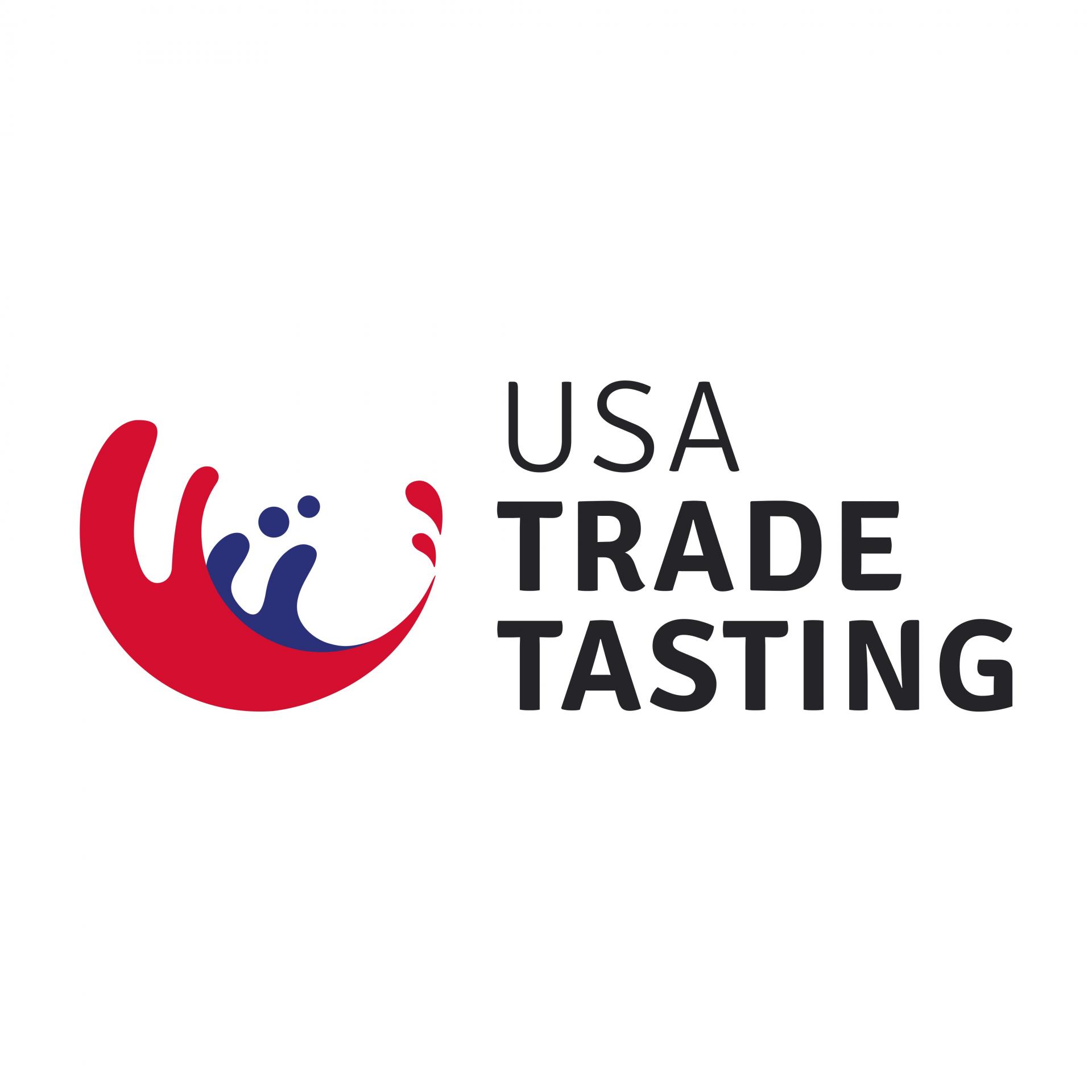 Morgan MFG, 401 N Morgan St Suite #204A, Chicago IL 60642
Register Now
South San Francisco Conference Center, 255 South Airport Boulevard, South San Francisco, CA 94080, United States.
Register Now
South San Francisco Conference Center, 255 South Airport Boulevard, South San Francisco, CA 94080, United States
Register Now