7 Bars in Hollywood that are open right now
Take a break from being your own bartender to step out and enjoy a drink at these bars in Hollywood.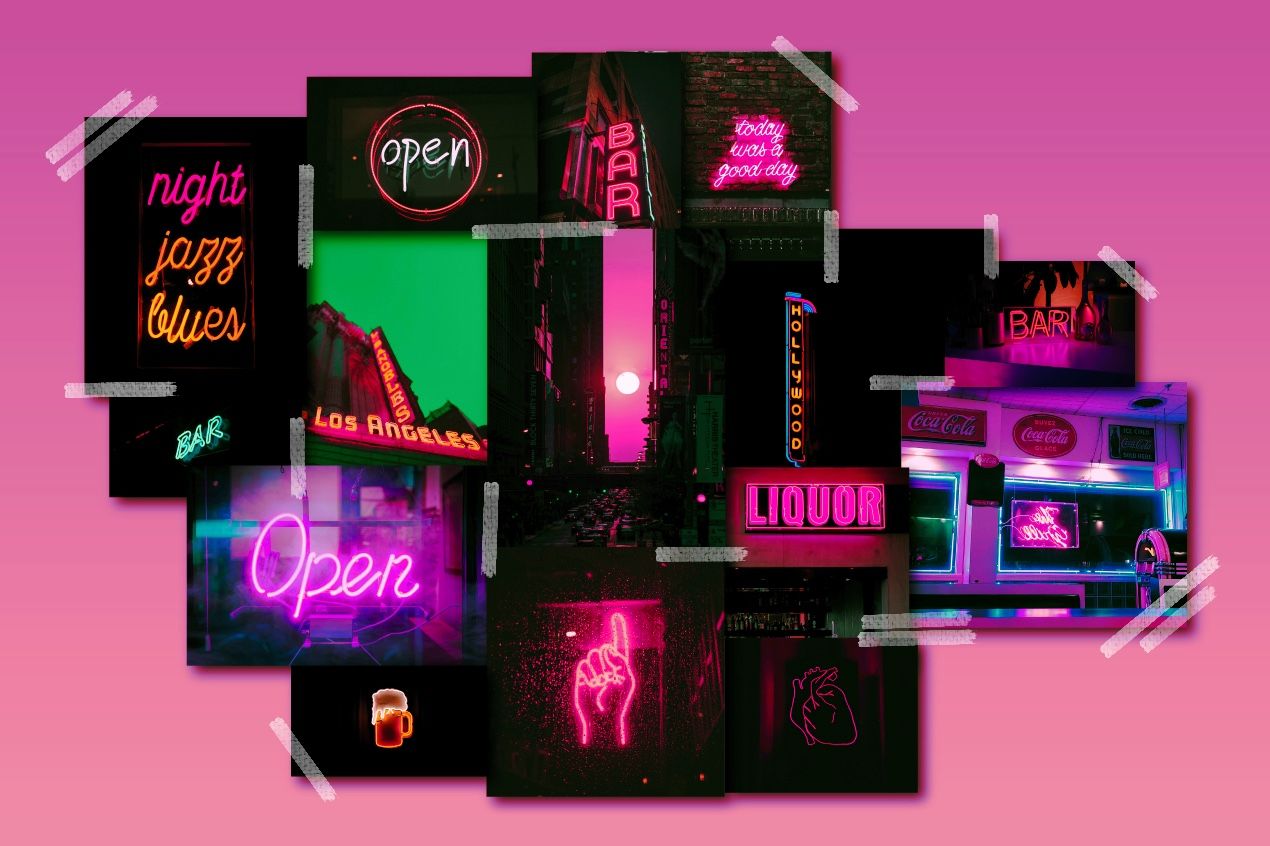 Hollywood, with its extensive list of eateries and places to drink, can be deemed as the realm of bars in LA. But with the pandemic at hand, the majority of bars and restaurants in the Hollywood area have either found a new home, are offering only deliveries and take-out, or have either shut down temporarily or permanently.
Amongst other things, we have missed sitting at the bar and sipping an impeccably mixed Negroni or trying out one of the many innovative drinks bartenders in Hollywood bars create for us. With new laws being put in place for bars and restaurants and the stay-at-home order being lifted from the city, some bars and restaurants have opened up their doors once again, with many of them offering patio dining, outdoor seating, rooftop seating, and some indoor dining with social distancing norms.
We've pulled out a list of watering holes in Hollywood that have reopened with the right social distancing protocols if you need a change from your regular on-the-couch-wine-nights.
1. The Cat and Fiddle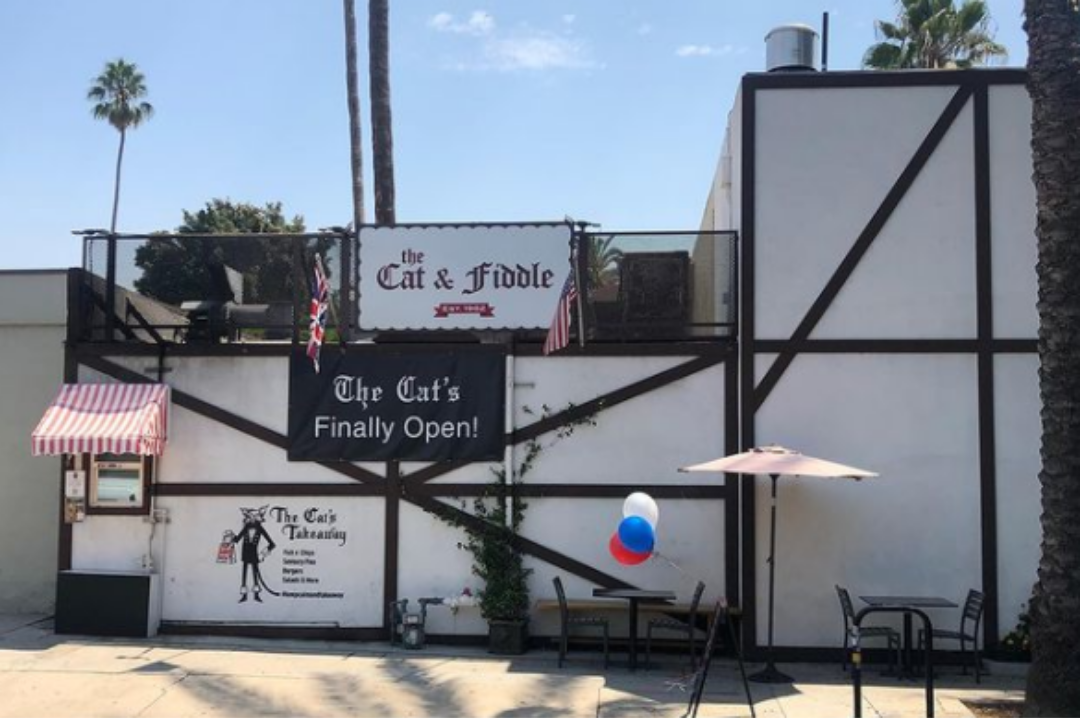 The Cat and Fiddle, source: Instagram

The Cat and Fiddle has been a fan favorite in Hollywood since 1982. Now open for patio dining, the resto-bar is known for British staples like fish & chips, bangers & mash, homemade savory pies, and a mouthwatering Sunday roast. They have a wide range of domestic and international beer, which is what attracts the crowd, along with their fresh signature cocktails with ingredients often from the Gardeners' own garden. Try out the Piccadilly Pimm's made with Pimm's no. 1, muddled cucumber, fever tree ginger beer & fresh lemon juice - a British classic.
Location - 742 N Highland Ave, Los Angeles, CA 90038
2. Mama Shelter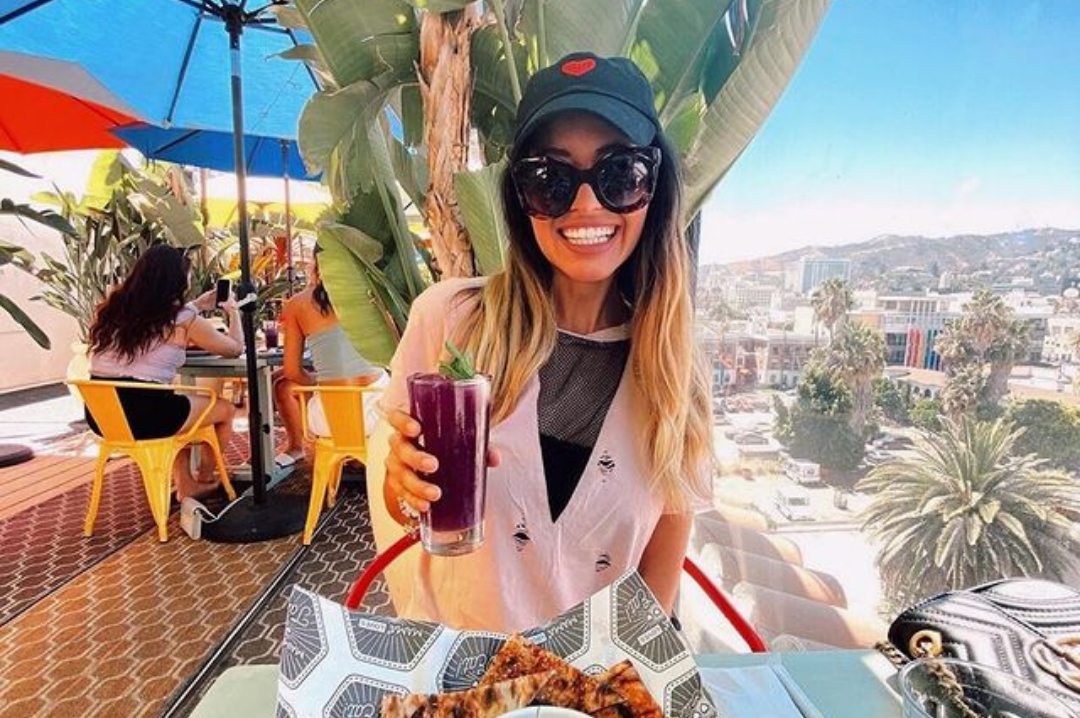 Mama Shelter Rooftop, source: Instagram
Located on Selma Ave in Hollywood, Mama Shelter is known for its rooftop bar. Along with serving 360-degree views of the city, Mama Shelter also offers some great cocktails like the 'Mama goes to Hollywood' [New Amsterdam Gin, white wine, honey, raspberry, basil leaves]. They have a delicious brunch menu, with a finger-licking Rock Shrimp Tostada made with chili oil, smoked paprika, and a side of fresh guacamole.
Location - 6500 Selma Ave, Los Angeles, CA 90028
3. Lost Property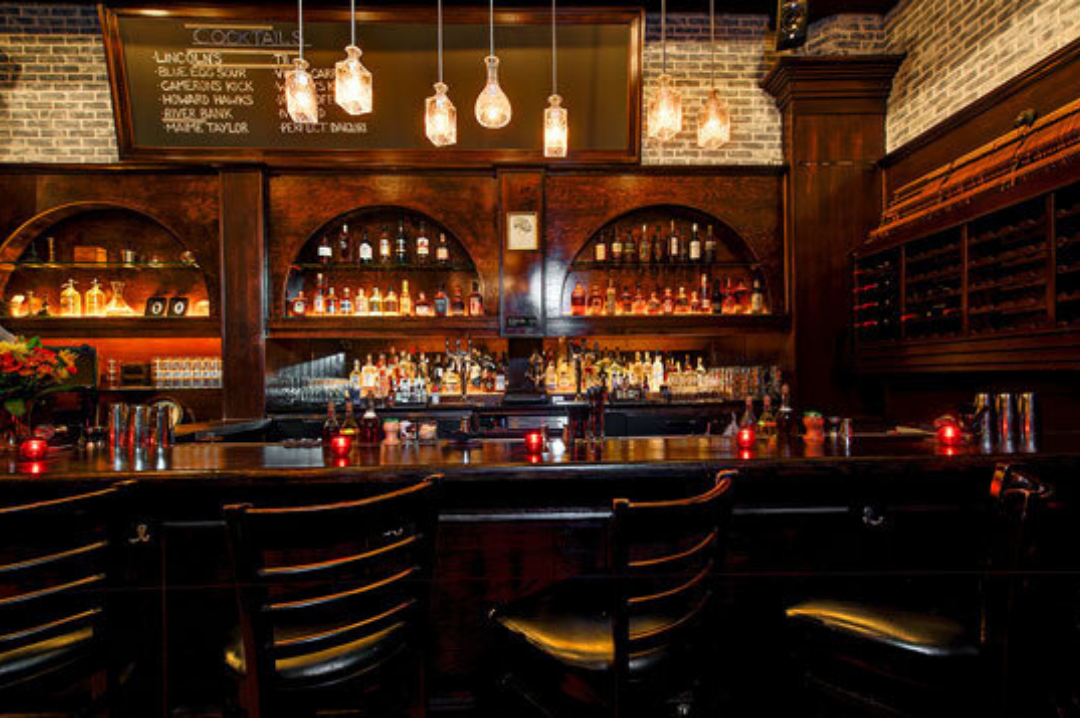 Lost Property Bar, source: Website
Lost Property is one of those bars that you might stumble upon accidentally and wonder where it has been all your life. The speakeasy-style establishment is known for its comfortable atmosphere with rustic chairs, wooden floors, and live music. The bar serves some enticing handcrafted cocktails. Try the Miss B, a refreshing drink made with Hare of the Dog Vodka, basil, lime, and cucumber. Pair it with a portion of their truffle and garlic fries, and we guarantee you'll leave a happy camper.
Location - 1704 Vine St, Los Angeles, CA 90028
4. The Abbey's Food and Bar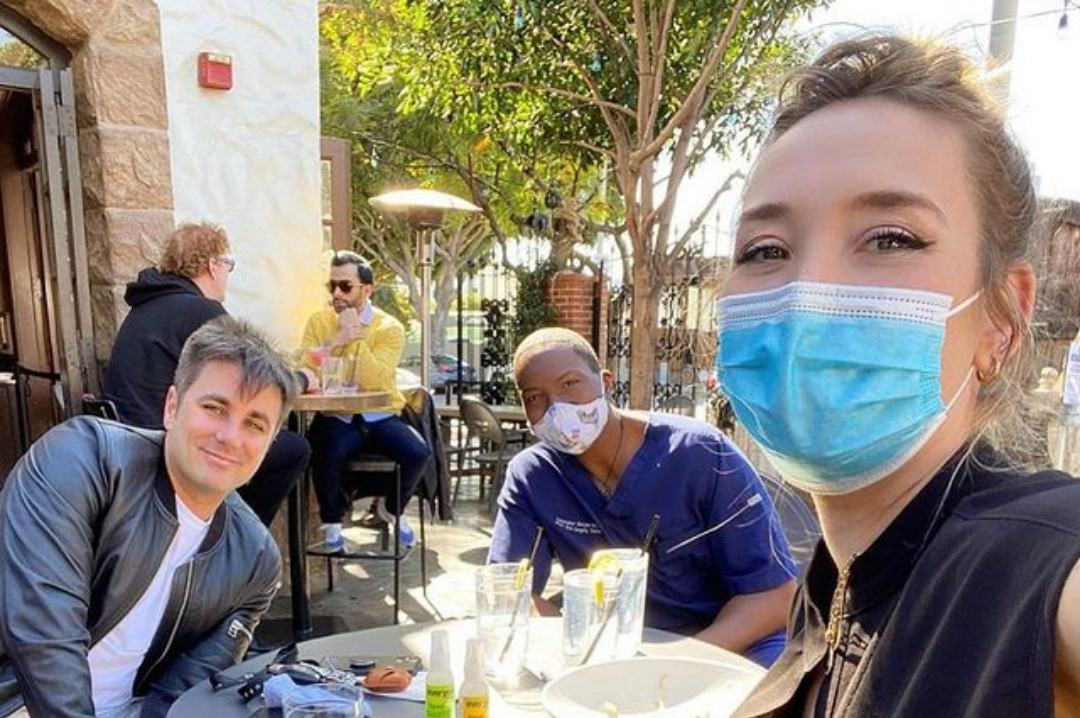 The Abbey's Food & Bar. Source: Instagram
The iconic gay bar located in West Hollywood recently re-opened for patio dining and is welcoming everyone to come and enjoy their scrumptious fare with thirst-quenching cocktails. Try everyone's favorite Bloody Mary, or opt for a ready-to-drink Ketel One Vodka Spritz with your meal. It's also a great place to meet new people and show your love for the LGBTQ community.
Location - 692 N Robertson Blvd, West Hollywood, CA 90069
5. Black Rabbit Rose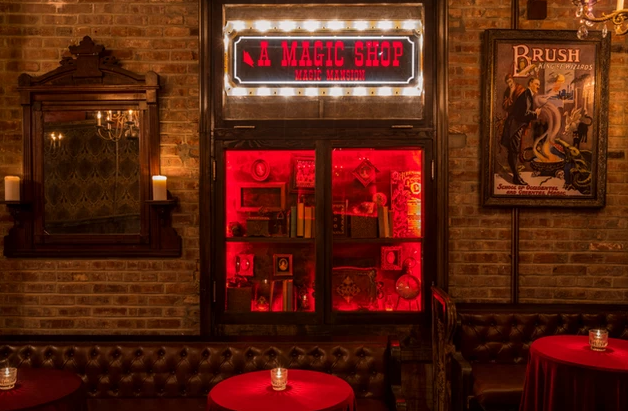 Black Rabbit Rose. Source: Website

Black Rabbit Rose is a magic-themed bar, a great hideaway for unique drinks & Thai-Chinese bites. Currently, they're only operating on the weekends to keep things intimate and safe. If you're looking to add a little oomph to your weekend, try the magic-inspired Smoke & Mirrors cocktail, made with gin, Campari, sweet vermouth, smoked hickory, and orange zest. You can also opt for one of their many punch bowls, which we're sure will last you and your friends the entire night. Don't miss the Dell Odell punch bowl, which is a tangy concoction made with tequila, lime, grapefruit, aperitif, and habanero tincture.
Location - 1719 N Hudson Ave, Los Angeles, CA 90028
6. Electric Owl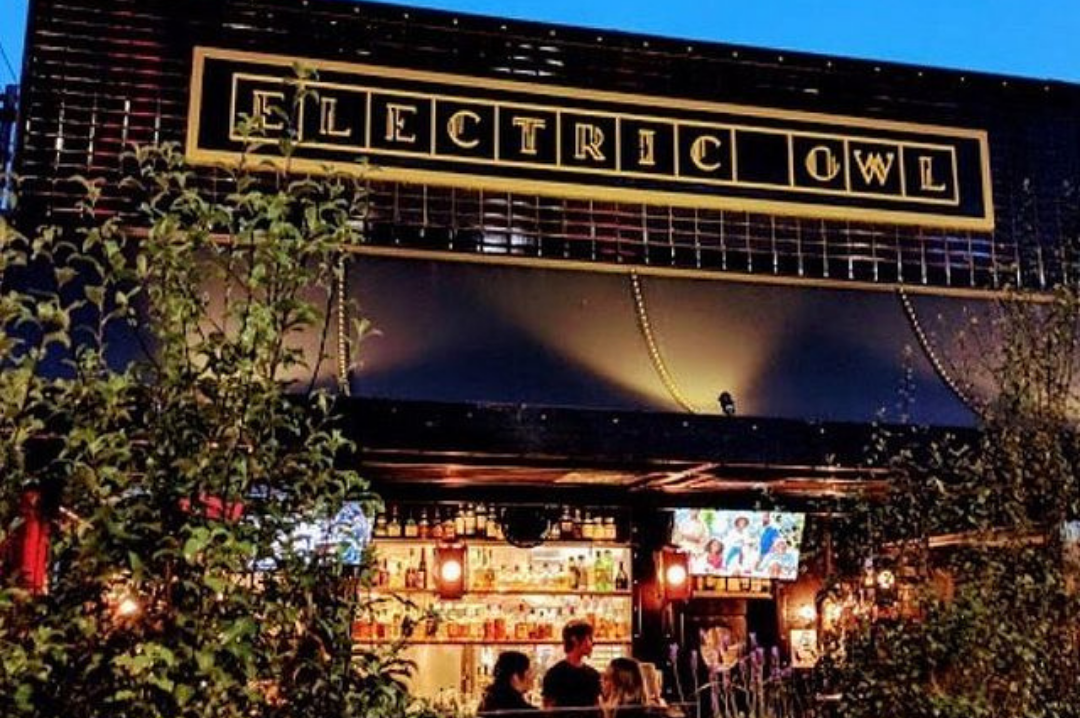 Electric Owl Outdoor Bar. Source: Instagram
Now open for limited patio and indoor dining, Electric Owl has launched a new Owl Express Walk-Up Burger Bar, specializing in burgers, tots, and also wines, beers, and cocktails. Indulge in some meaty goodness along with daily cocktail specials like the Strawberry Lemonade Cocktail, or the Tequila Tang.
Location - 1451 N Gardner St, West Hollywood, CA 90046
7. Harlowe's Bar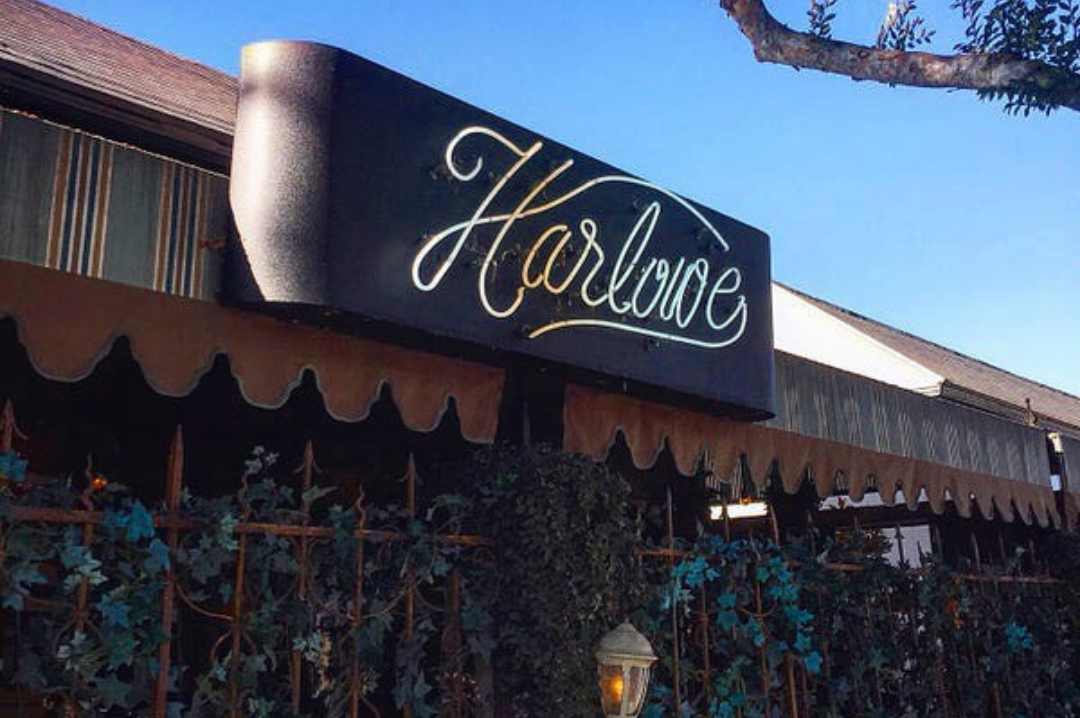 Harlowe's Bar. Source: Instagram
With vintage portraits donning the walls, Harlowe's captures the feel of an invigorating social club from Hollywood's Golden Era. Even though their bar seats are closed, booths and patio dining are available. If you plan to stop by the old-Hollywood-like spot, don't forget to try Dos Pinos, a mezcal-based cocktail made with Cinnamon infused Madre Mezcal, caramelized pineapple purée, Amaro Angeleno, lime, and agave.
Location - 7321 Santa Monica Blvd, West Hollywood, CA 90046
Header Image: Mama's Shelter Rooftop, Source: Instagram

South San Francisco Conference Center, 255 South Airport Boulevard, South San Francisco, CA 94080, United States
Register Now
South San Francisco Conference Center, 255 South Airport Boulevard, South San Francisco, CA 94080, United States
Register Now