The Joy of Cannonball
Award-winning and affordable wines from Sonoma that will bring out your inner child with a splash.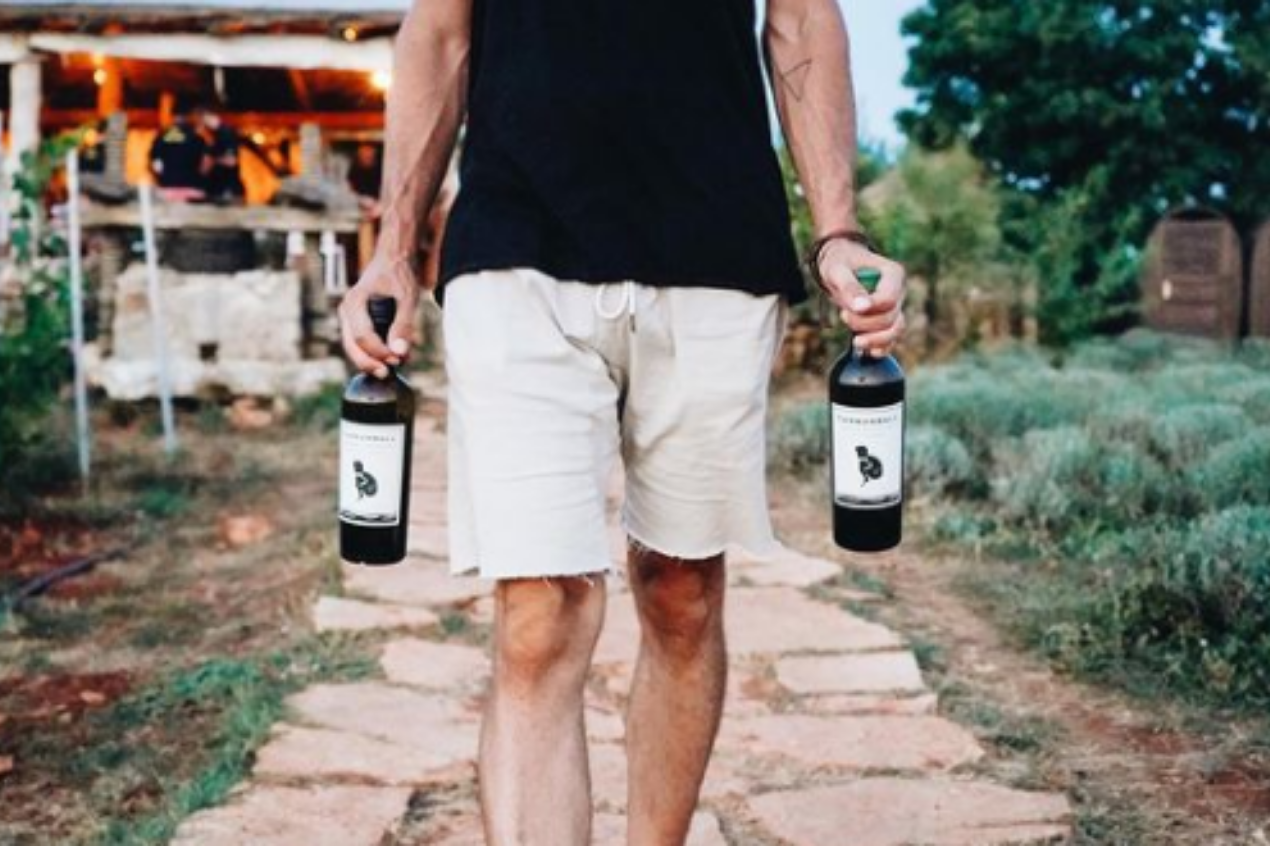 Owned by co-founders Yoav Gilat and Dennis Hill, Cannonball Wines was established in 2006, with a vision to produce one of the best Cabernet under $20 for the U.S. market. Merging together their passion for wine, Dennis' winemaking expertise, grower relationships, and Yoav's business acumen, natural networking, and vision, Cannonball Wines was born.
It didn't take long for the Cannonball Cabernet to build a strong reputation across wine drinkers. By 2010 oenophiles and industry experts were asking for more. With demand rising, Dennis and Yoav decided to extend the Cannonball line, by launching a second wine — the Cannonball Chardonnay, followed by a Merlot, and then a Sauvignon Blanc, all boasting the Sonoma County appellation.
Amongst the hundreds of brands giving California a podium to stand on, Cannonball Wines stands out for constantly creating affordable, yet great quality wines that have caught the eye of both wine lovers and sommeliers nationwide.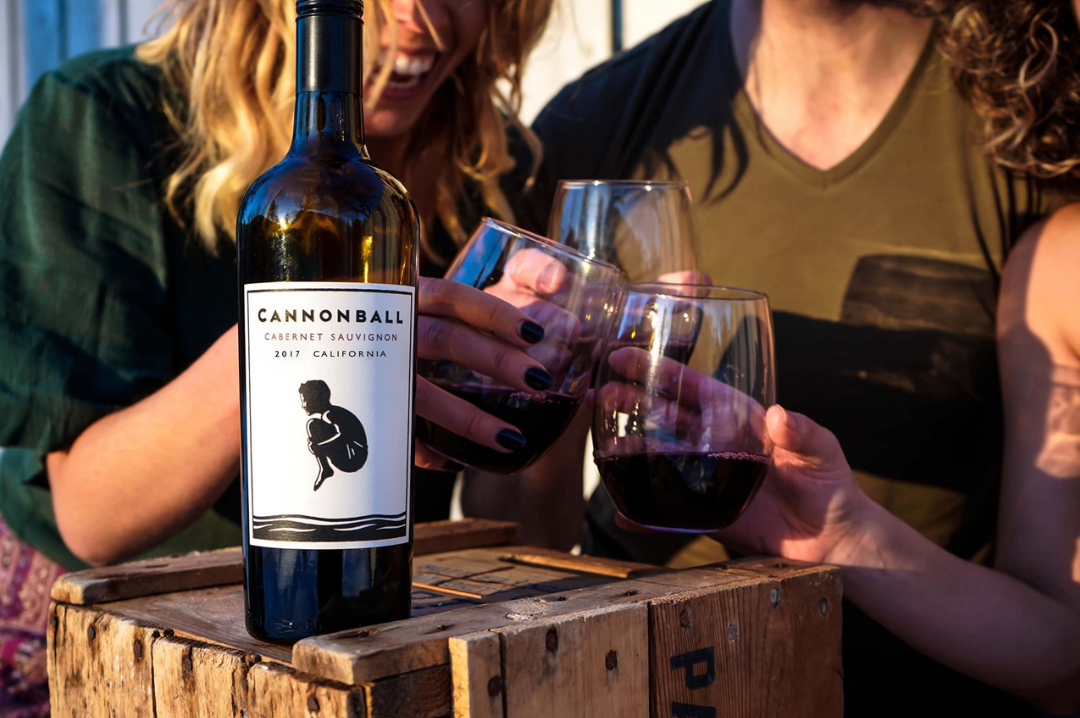 Cannonball Wines Picnic, source: Facebook
Not long after they introduced three additional varietals, the Cannonball team introduced a limited edition collection — Cannonball ELEVEN. The wines part of the ELEVEN range are made by seeking small, meticulously tended vineyards that bear fruit of exceptional character.
Behind-the-scenes: The Cannonball Label
Most wine bottles have a label that connects the wine to the vineyard or winery that it comes from, but the Cannonball label has been beautifully crafted so we, the drinkers, can relate to it. The word 'Cannonball' means jumping into the water with your knees tucked into your chest, just like when we were kids - and that's exactly what the label represents, the elation of childhood.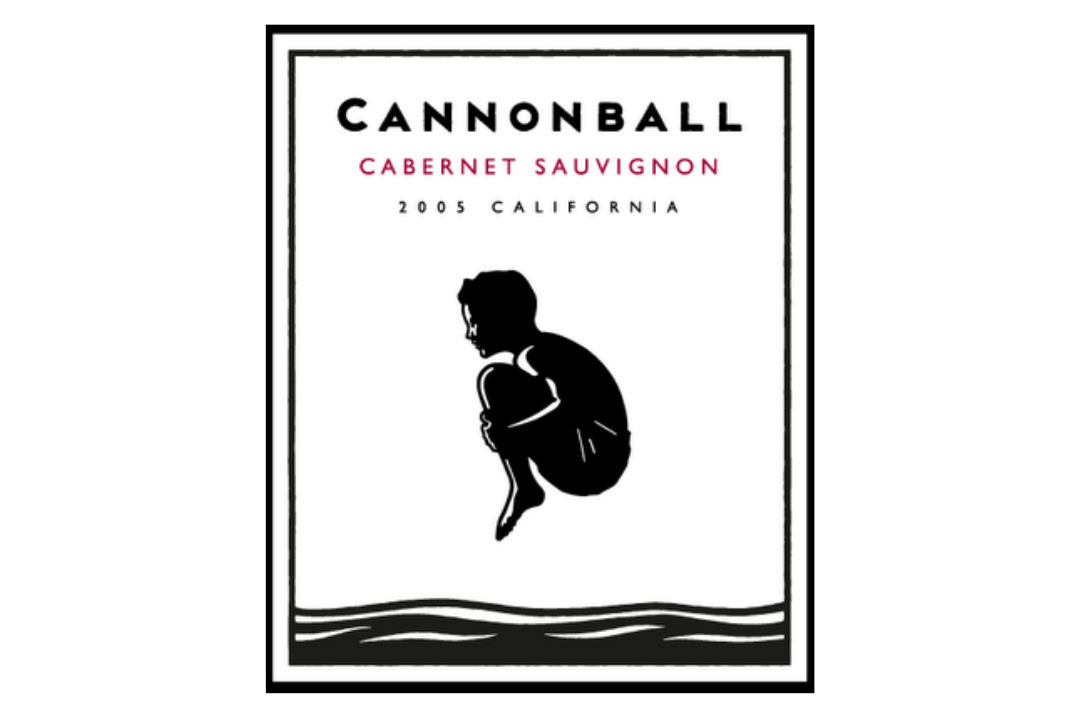 Cannonball Wines Label
The Cannonball icon, as Dennis and Yoav have imagined it to be, is a symbol of one's inner child; that uninhibited spirit is the soul of Cannonball Wines. The duo's aim is to make wines that will make you smile and remember not to take life so seriously.
Over the years, Cannonball Wines have received a great number of accolades, from renowned competitions such as Sommeliers Choice Awards, SF Chronicle Wine Competition, Critics' Challenge, and World Wine Championships, to name a few.
The 2020 Sommeliers Choice Awards lauded Cannonball Wines, with its ELEVEN Chardonnay being crowned 'Wine of the Year by Varietal', and 'White Wine of the Year By The Glass'. The Cannonball ELEVEN Merlot also took home a gold medal, reigning with 91 points based on its quality, value, and packaging.
Cannonball ELEVEN Chardonnay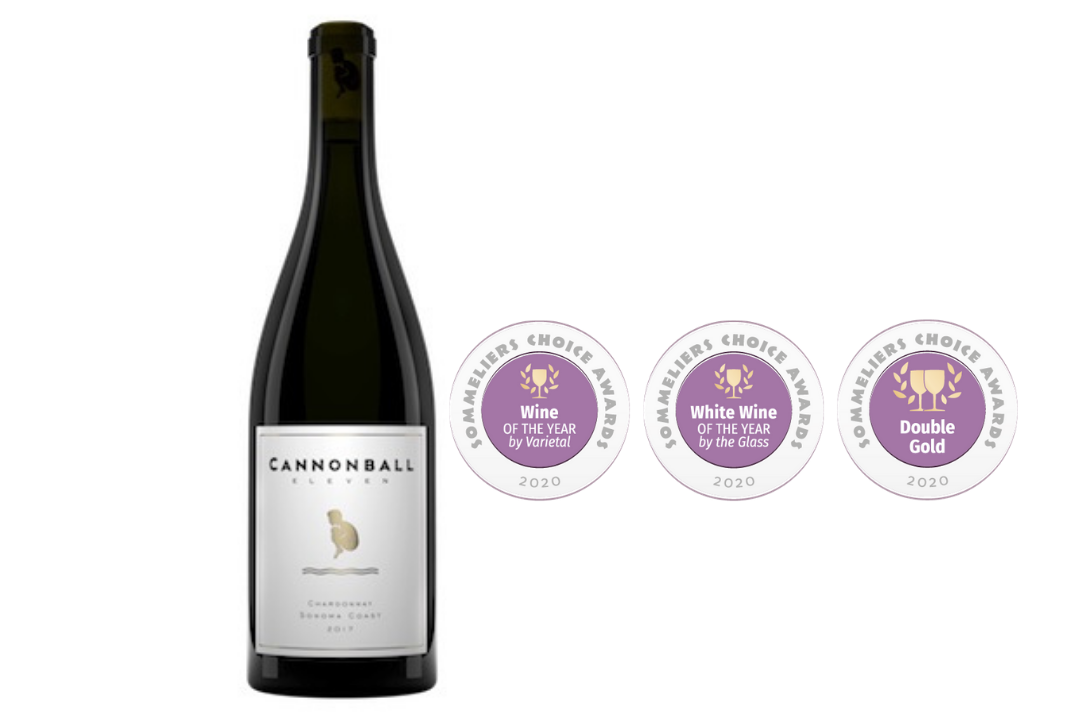 ELEVEN Chardonnay is a 100% Chardonnay, with dominating notes of apple, pear, and melon fruit, with succulent preserved lemon and lime zest back, complimented by honeycomb accents.
The judges at the Sommeliers Choice Awards described this wine to be 'very elegant on the palate.'
ELEVEN Chardonnay was grown in the Sonoma Coast where the cool climate fruit strikes a balance between opulence and elegance. Defined by its proximity to the Pacific coastline and a direct maritime influence, it is characterized by pastoral valleys, rolling hillsides, high rainfall, and adobe to silty sand soils. The growing season is long and natural acidity is abundant. The balance of the blend was aged in stainless steel tanks to retain bright fruit and a vibrant bouquet.

Cannonball ELEVEN Cabernet Sauvignon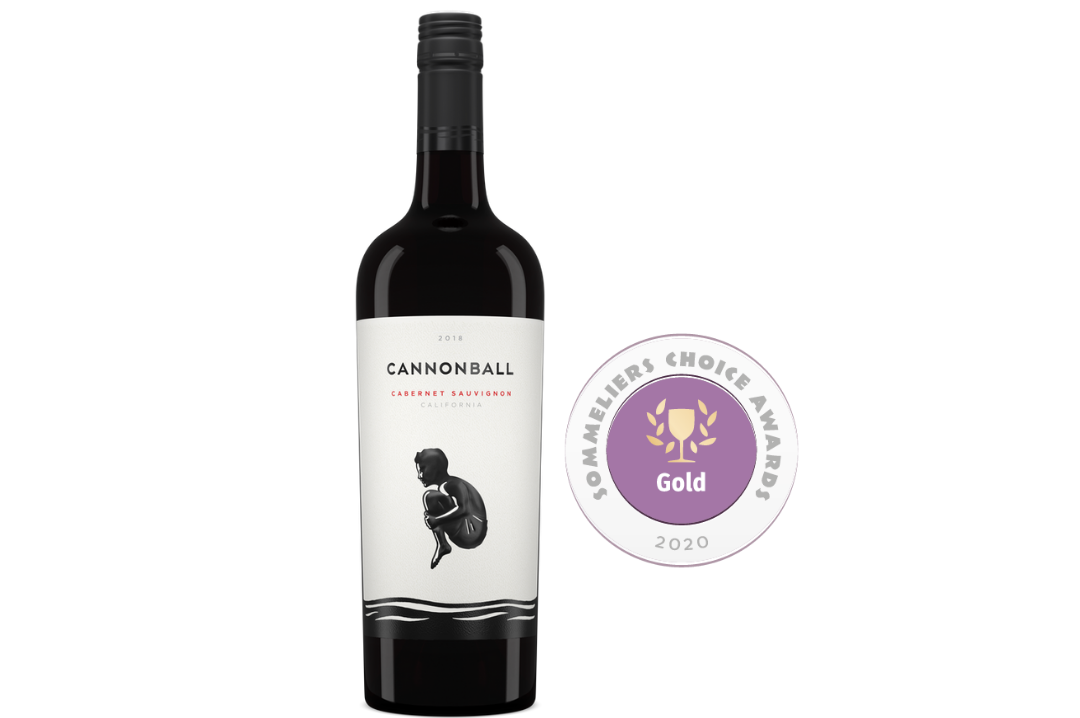 On the nose, the ELEVEN Cabernet Sauvignon opens with boysenberry and black cherry fruit followed by a silky crème de cassis vein accented by hints of licorice, and vanilla spice. Dark cherry flavors continue on the palate; smooth and velvety with tannins becoming more evident on the mid-palate before softening to finish with a flourish of currant-blackberry-fig compote and a lingering savory balsamic complex.
The rich grapes are sourced from a Sonoma Valley vineyard perched on a steep hillside, where intensely rocky soils and elevations of 600 feet and higher coalesce to yield tiny, darkly pigmented berries.
Four other wines from the Cannonball wine list took home silver medals, namely the Cannonball ELEVEN Merlot, Cannonball Merlot, Cannonball Sauvignon Blanc, and the Cannonball ELEVEN Sauvignon Blanc, truly an impressive track record.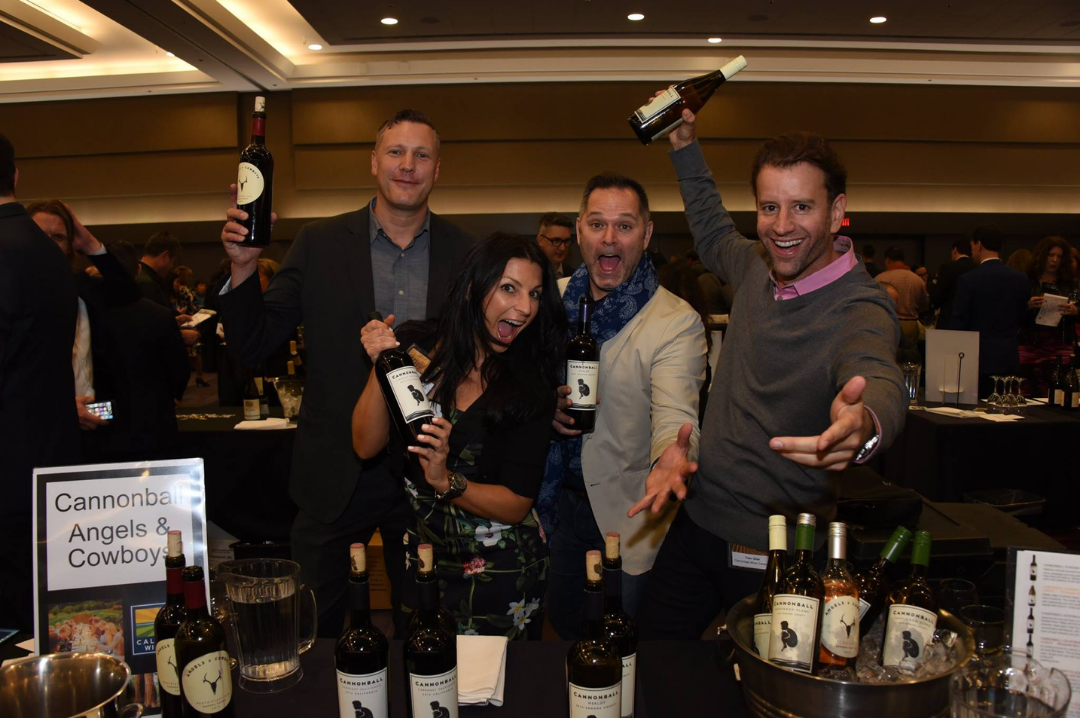 Team Cannonball Founder Yoav Gilat (far right) + Canadian Sales Director, Chantal Landreville (center), source: Facebook
As the Cannonball team continues to create their excellent quality wines, they hope their wines will make you smile like a big kid doing Cannonballs - and don't forget to share a splash or two with your friends.
Header Image: Source, Instagram