Award-winning wines from the Croatian Coast
A Croatian winery's captivating journey from humanitarian aid to a world-class winery.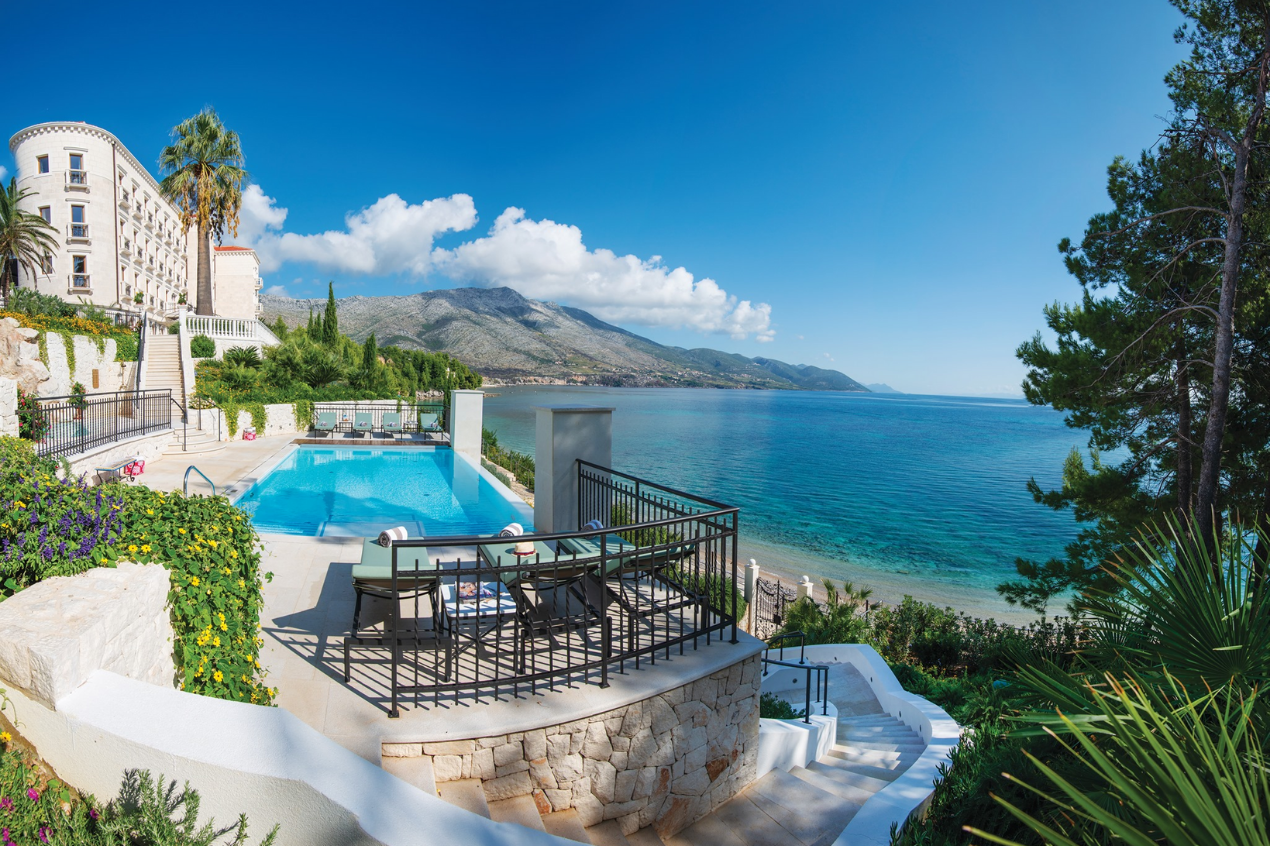 During the postwar turmoil in Croatia and neighboring countries, humanitarian aid was a top priority for people from around the globe. Among those who lent their support and traveled to Croatia were Lee and Penny Anderson, who were a part of the non-profit organization St. David's Relief Foundation. During their time there, the Andersons helped in reconstructing schools and other infrastructure for the people of Croatia and Bosnia-Herzegovina. While doing so, they fell in love with Croatia. While traveling through its Southern regions, they were mesmerized by the cultural heritage of the country, its brilliant architecture and to their surprise, the wine in the country.
Having had a long-reserved passion for wine (Lee and Penny are the trustees of the Naples Winter Wine Festival in Naples, Florida) and their blossoming love for Croatia, they decided to establish the Korta Katarina winery. They bought the Rivijera hotel in the small town of Orebic along with small parcels of land in Dinjac and Postup and 2006 Korta Katarina came out with its first vintage. Since then, they have added other amazing wines, four of which were among the winners at the 2020 USA Wine Ratings.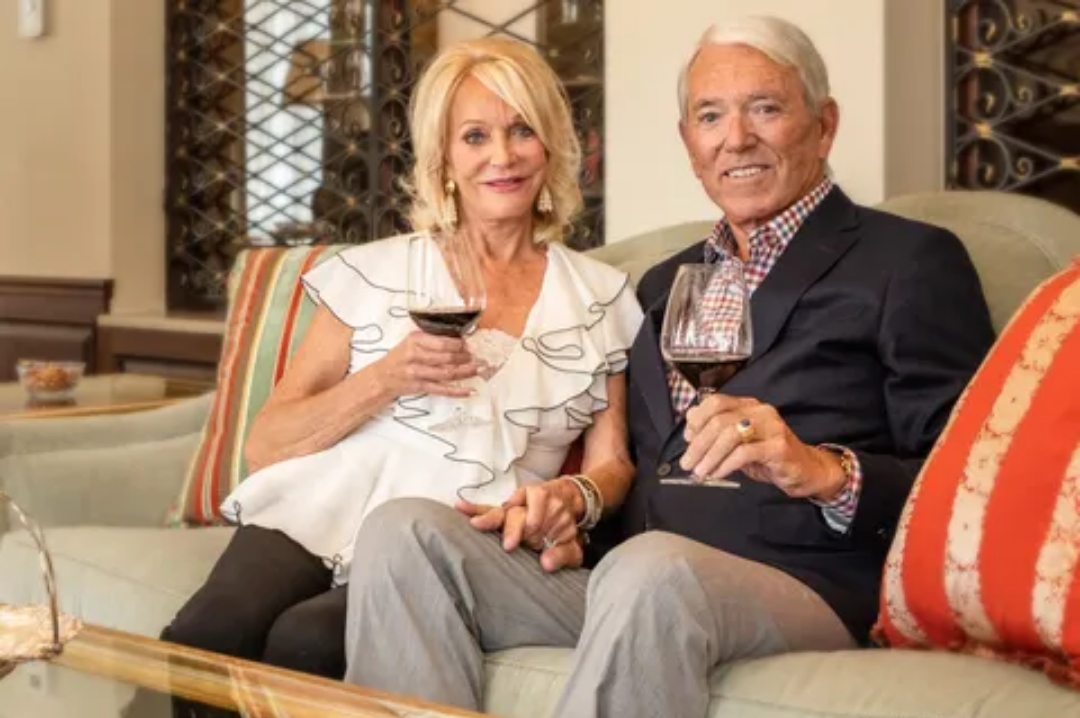 Korta Katarina Winery, Source Website
Korta Katarina Plavac Mali
A dynamic, lively and almost opaque red wine, the Korta Katarina Plavac Mali can be recognized from its aromatic flavours of dried and stewed fruits like plum and cranberries. The fruit flavours are followed by Mediterranean herbs and spices. It has a strong ageing potential and is balanced with a smooth finish. You can pair it with a great hamburger, veal, gnocchi or poultry dishes. It scored a gold medal with 93 points at the competition, where the judges award scores based on the wine's quality, value and packaging.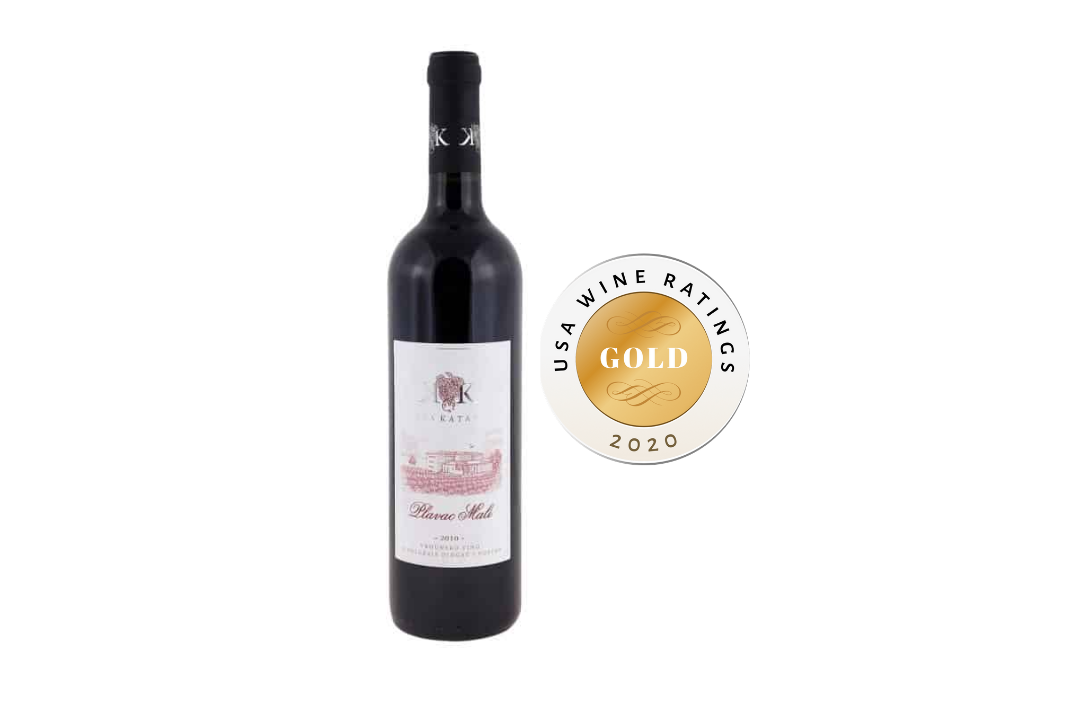 Korta Katarina Posip
Golden-greenish in colour with intense aromas of citrus, white stone flowers and field flowers at the nose, the 2019 Korta Katarina Posip has a delightfully appealing look. The gentle bitterness of this easy-drinking wine pairs well with seafood like crabs and shrimps, sushi and hard cheeses along with some salads. A dry white wine, the Posip has a 14% ABV. It was also awarded a gold medal at the 2020 USA Wine Ratings having scored 91 points.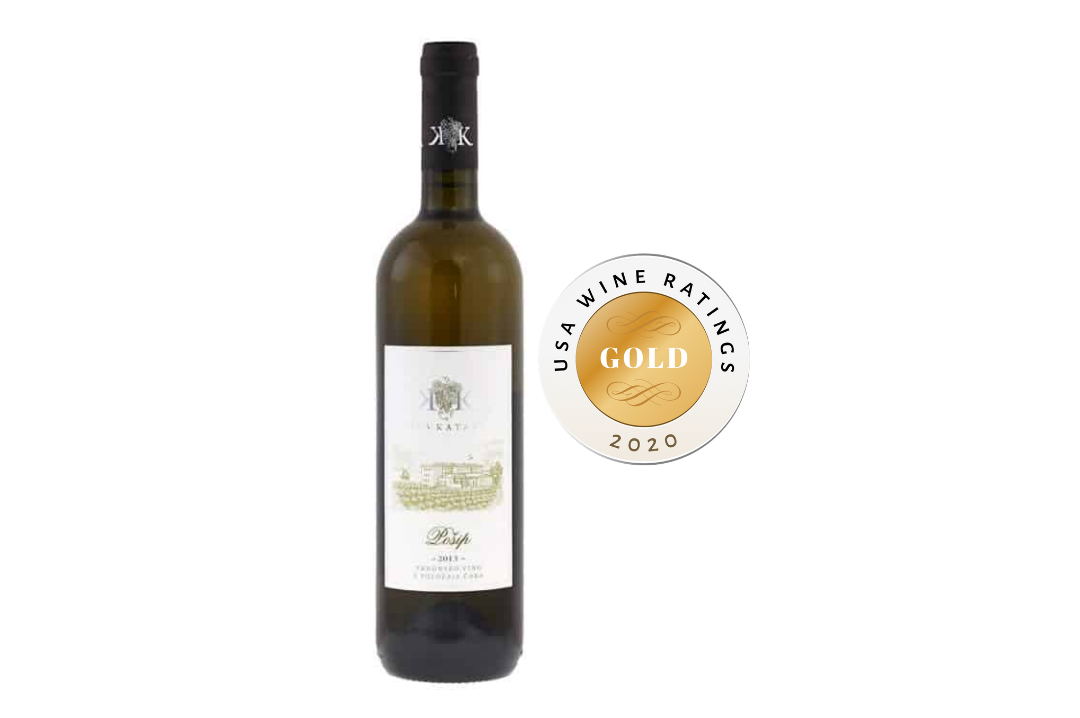 Korta Katarina Winemakers Selection
Another Plavac Mali, the Winemakers selection was introduced to the people after many years of ageing. Having just the perfect tannins you would expect from a Plavac Mali, this 2012 vintage contains carobs, figs, minerality and tobacco flavours. It is ideal to decant this wine for 10-15 minutes and you can pair it with a good steak, red meat, some tuna or blue cheese to have a complete experience. What also makes the Korta Katarina Winemakers Selection so great is that you can save it for a few years. The third gold medallist from Korta Katarina with 90 points.
Korta Katarina Zinfandel
Another red from Korta Katarina, this rich and intense wine was awarded a bronze medal at the 2020 USA Wine Ratings. A full-bodied vintage, the Korta Katarina Zinfandel pairs well with beef and venison dishes and is a great meal wine to add to your collection.
The Korta Katarina wine selection also includes:
- Ruben's Reserve: Dark blackberry coloured vintage with aromas of bing cherries, dried currants and stewed plums.
- The Magnum: A plavac mali reserve well-rounded with tantalizing fruitiness and a long, lingering finish with a pleasant bitterness.
- Rosé: Freshly muddled strawberries, cherry pit, apples and kiwi are the flavours that dominate the nose. Dark-cherry coloured vintage.
- Sabion: The first sparkling wine from Korta Katarina. Refreshing on a summer day, it pairs well with oysters and is a great aperitif.
- Cello: Another sparkling wine, the Cello is adorned with long-lasting freshness. Having a slightly bitter finish, it pairs well with prawns, matured cheeses and cheese desserts.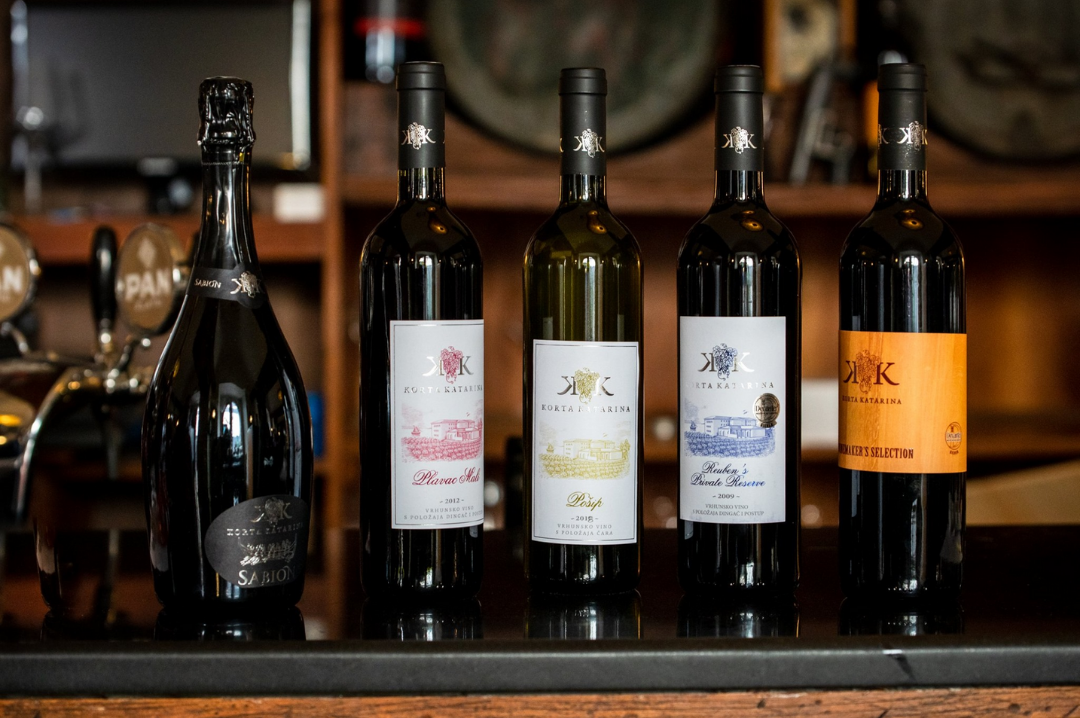 Korta Katarina Winery, Source Facebook
Ever since their first vintage was released back in 2006, Penny and Lee Anderson have overlooked the construction of the Villa Korta Katarina (a luxury boutique villa), a state of the art winery with a tasting room and a wine bar. The family's dedication towards making the winery and their hotel world-class was rewarded with a membership of the prestigious Relais & Chateaux association.
The wine bar is nestled at the base of Mount Sveti Ilija and offers a spectacular view of the seaside village of Orebic. With premium wines, classic cocktails and locally sourced cuisine on the menu, you are in for one of the most enjoyable experiences of your life. The timings are Monday-Thursday 8 am to 9 pm, Fridays 8 am to 12 am with live music and on Saturdays from 4 pm to 9 pm. Pre-request one of the tour options:
- Wine Tasting
- Chocolate & Wine Tasting
- Gourmet Tapas & Wine Tasting
- Five Course Royal Culinary Wine Pairing
- Relais & Chateaux Wine & Gastronomical Experience
- Wine Cellar Experience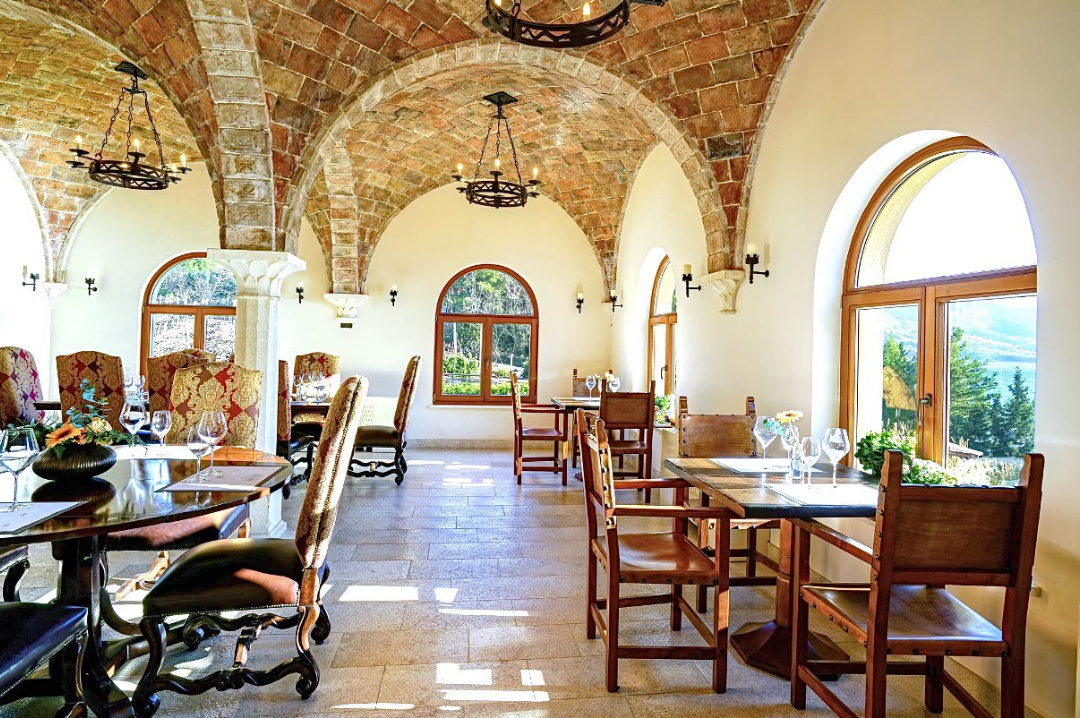 Korta Katarina Winery, Source Twitter
Buy Korta Katarina's award-winning from Katarina's Garden LLC Minneapolis or order from The Wine & More.
What started as a journey to help people recover from life-damaging circumstances has now grown exponentially to helping people understand the culture, heritage, cuisine and wine history of the same war-torn country Lee and Penny visited all those years ago. The tale of Korta Katarina winery has been compelling, riveting and one that shows that success comes to those who desire it and work hard for it. What started as a humanitarian effort has blossomed into so much more and continues to do so today.
To continue looking at the picturesque views of the Korta Katarina Winery, their wine bar and more from the comfort of your home while wishing you were there, follow them on Facebook, Instagram and Twitter.