The Winning Warrior Spirit Prevails
Northwesterners for life, Rich and Mary Clemson are keeping the Warrior spirit alive with their hand-crafted spirits.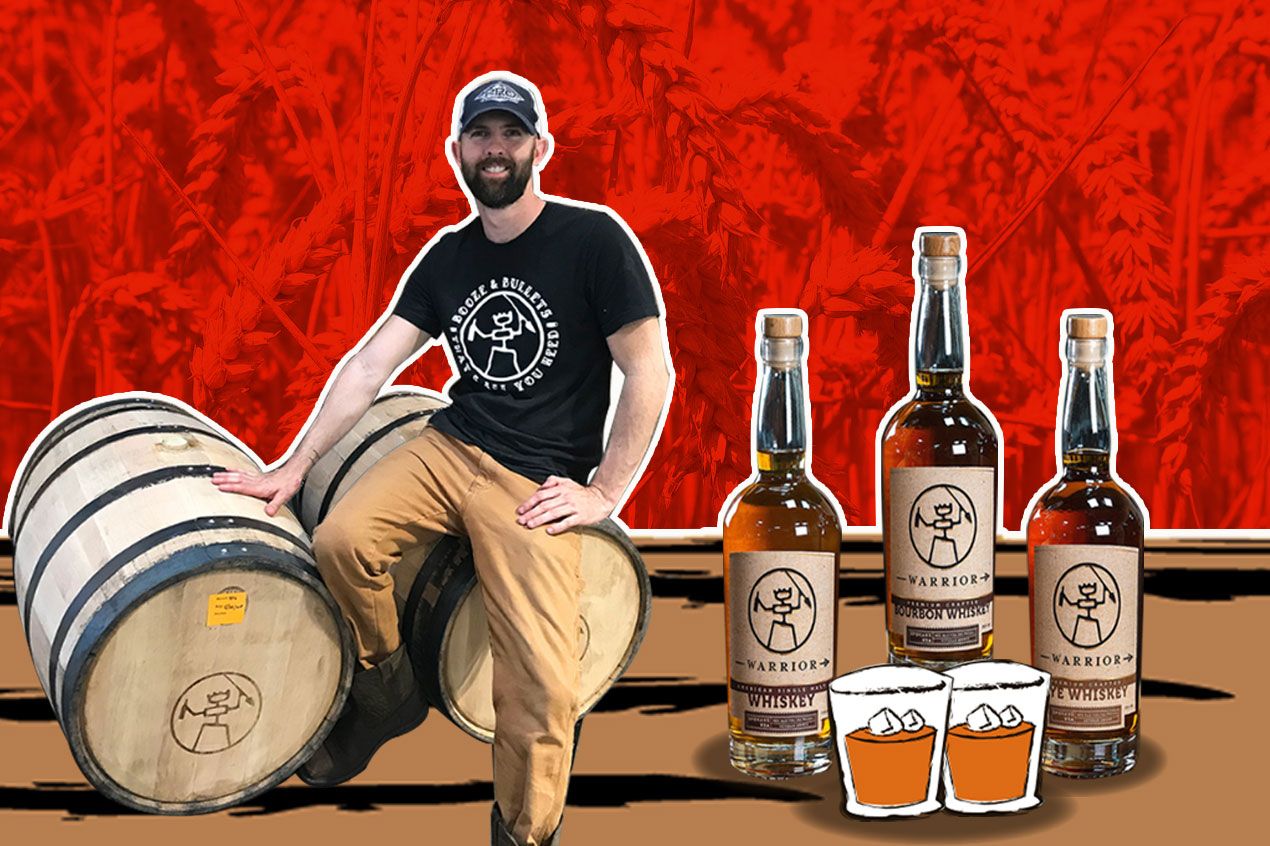 When Richard and Mary Clemson had the idea of creating a spirits brand, their vision was to celebrate the idea of a warrior residing in every person on the face of this planet. They wanted to create a brand that imbibed the spirits of a warrior. The spirits of never giving up, of prevailing over all the odds and overcoming all challenges. When faced by a daunting task, to show courage, strength and bravery and finding a way to conquer. They came up with the Liquid Brands Distillery and Warrior Liquor to celebrate this power that we all have inside of us.
Having been entrepreneurs in the Pacific Northwest for almost all their lives, Rich and Mary had developed connections with the farmers, growers and suppliers that belonged to the region, and it was these connections that came together when they decided to start Liquids Brand Distillery. The brand is all about crafting premium spirits that have a great connection to the roots of the Pacific Northwest and soak in all qualities that the area has to offer. The process of spearheading this vision is done by Aaron Klienhelter, the head distiller. Having grown two miles away from the main Jim Beam plant in Clermont, Kentucky, Aaron has been around the spirits business for all his life.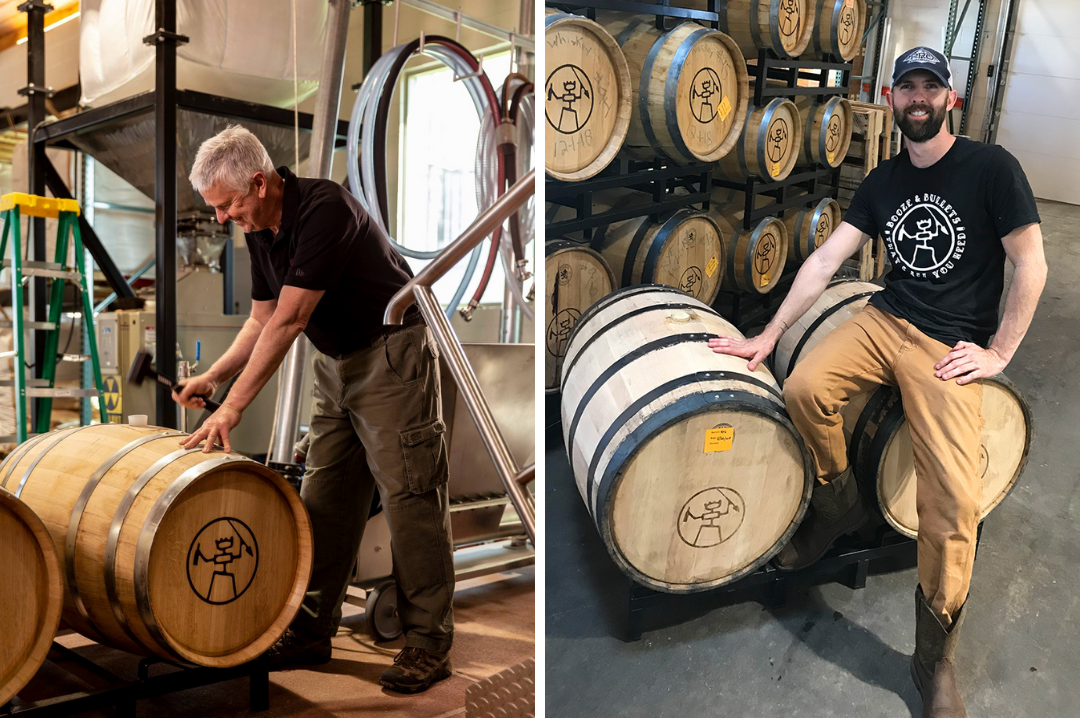 It was this experience along with a degree in the distillation programme from the University of Kentucky that Aaron brought with him to the Warrior Liquor family. With the experience that Aaron brought and the knowledge extended by Rich and Mary, the Liquid Brands Distillery now produces eighteen different spirits out of which three took away silver medals at the 2020 USA Spirits Ratings.
Warrior Peanut Buttercup Whiskey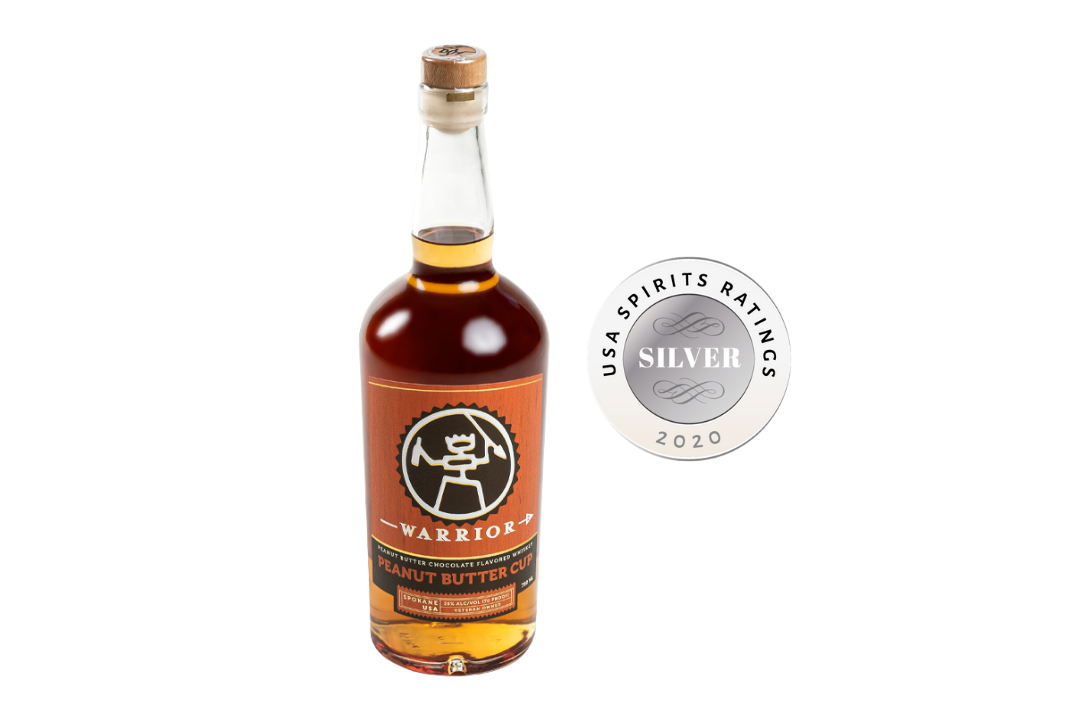 Made from locally sourced corn grain, this handcrafted whiskey was awarded 87 points by the judges. Carefully blended with the rich flavours of peanut butter and dark chocolate, Warrior Peanut Buttercup Whiskey has a smooth and creamy finish. A classic whiskey from the house of Liquid Brands Distillery.
Warrior American Single Malt Whiskey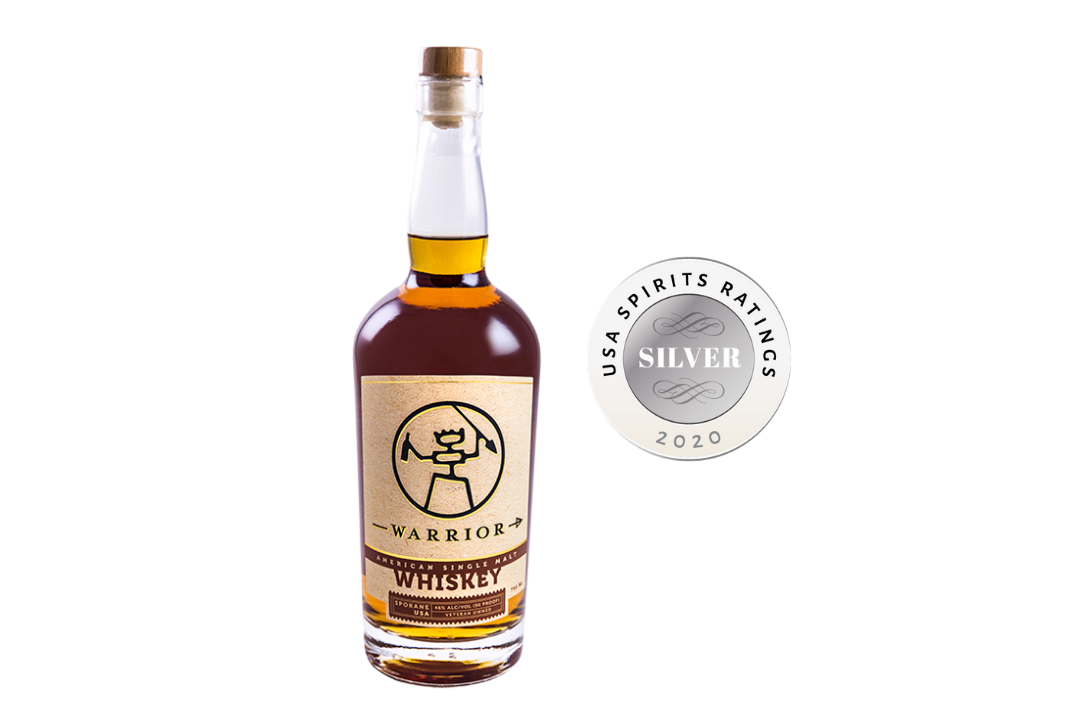 Crafted at Washington State, with 100% barley, this American Single Malt Whiskey is created with a traditional process. The barley used to make this whiskey is sourced from Washington based farmers and along with it, the whiskey contains notes of caramel and vanilla. The whiskey is toasted and charred and finished in New American oak barrels which gives it its mellow oak finish.
Warrior Sugar Baby Bourbon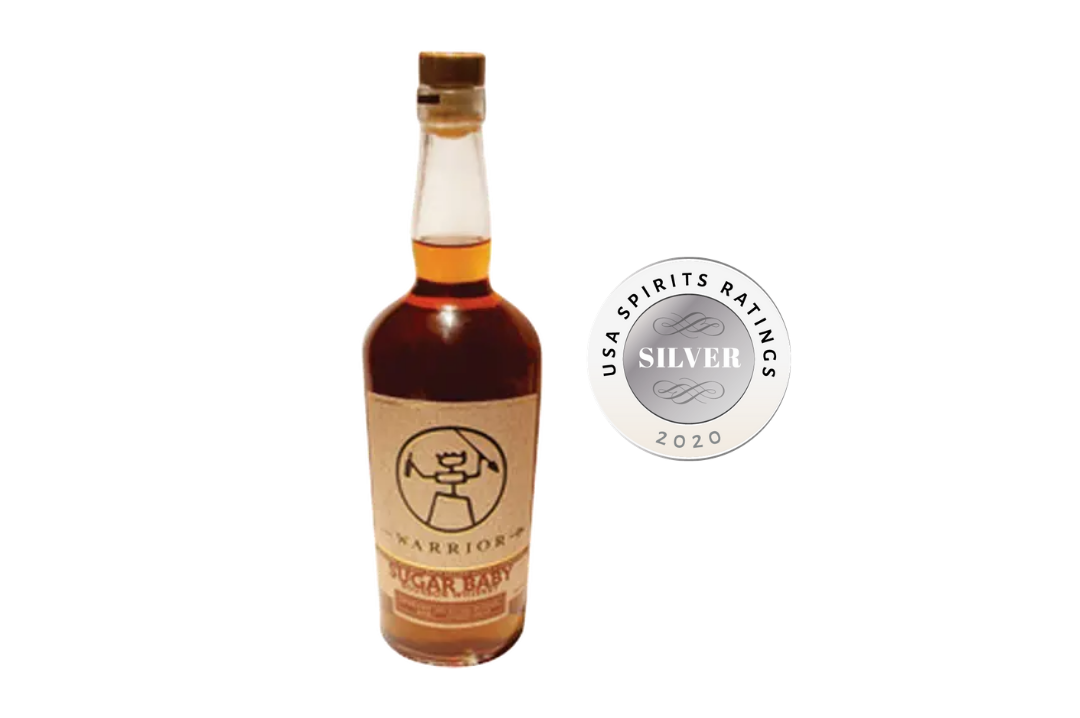 Small batched with notes of proprietary brown sugar and a cinnamon recipe, the Warrior Sugar Baby Bourbon is a Pacific Northwest barrel-aged bourbon. Packed with flavour, depth and colour, this 85 points scoring American Whiskey has a long-lasting finish and an ABV of 40%.
Alongside these three premium spirits, the Warrior Liquor brand also includes:
- Warrior Bourbon Whiskey: Small batch whiskey with vanilla and toffee flavours.
- Warrior American Dry Gin: A perfectly balanced gin with subtle notes of citrus.
- Warrior Lemon Vodka: Milled from a third-generation farming family, an outstandingly well-balanced citrus flavoured vodka.
- Warrior Raspberry Vodka: 100% soft winter wheat grain and a subtle raspberry flavour define this vodka.
- Warrior Coffee Vanilla Vodka: Smooth rich coffee flavour with hints of vanilla.
- Warrior Xpresso Bourbon: A bourbon with cold-brewed coffee and vanilla beans and corn, malted barley and rye.
- Warrior Vodka: A vibrant and crisp vodka with a rich mouthfeel.
- Warrior Vanilla Vodka: A velvety vodka with the finest and the most natural vanilla beans.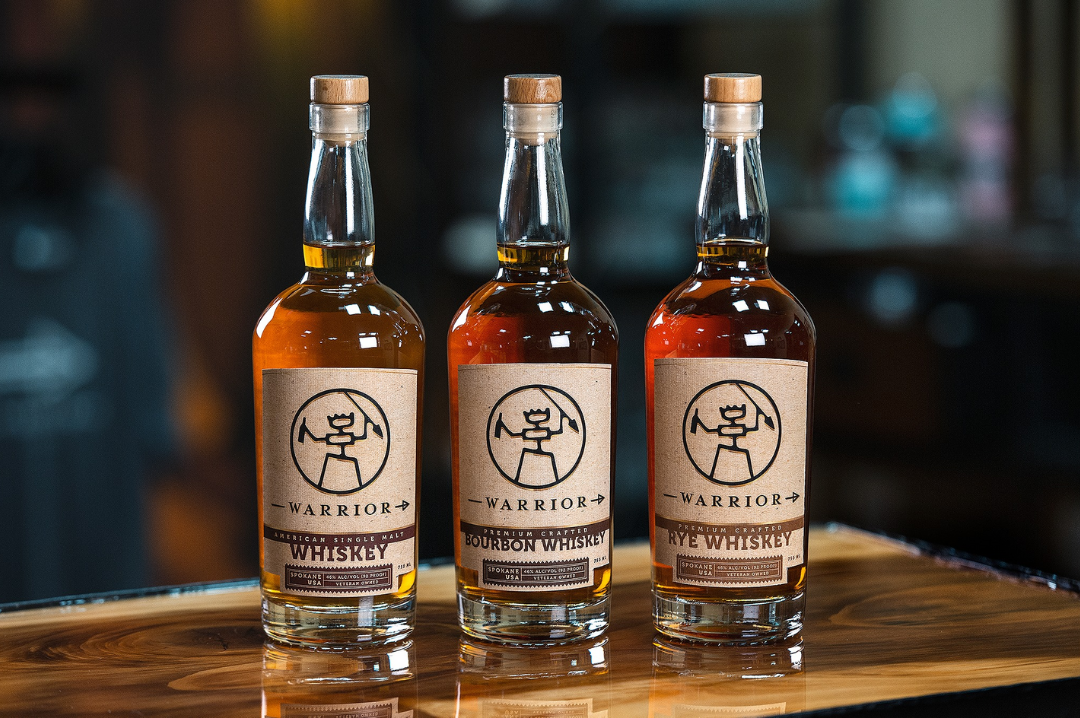 Liquid Brands Distillery, Source Facebook
- Warrior Rye Whiskey: A whiskey with savoury notes of spice and dark fruits.
- Warrior Pineapple Vodka: A tropical pineapple flavour dominates this vibrant vodka.
- Warrior Huckleberry Vodka: A well-balanced vodka with delicate huckleberry hints.
- Warrior Grapefruit Vodka: Smooth, crystal clear vodka with the aroma of fresh grapefruit.
- Warrior Coconut Vodka: Coconut, velvety and a rich vodka.
- Warrior Cherry Bomb Bourbon: A smooth, bursting bourbon with cherry flavours and hints of oak.
- Warrior Blood Orange Vodka: Erupting with fresh orange flavour, smooth and sweet at the mouth.
- Warrior White Hot Vodka: Smooth Vodka accented with cinnamon spice.
Enjoy the Liquid Brand Distillery's handcrafted spirits with great conversations at their tasting room. The tasting room allows you to connect with the people behind the brand, the vision and craftsmanship and know more about the ingredients that go into making these different spirits. As the distillery is family-owned and operated, someone from the family is always around to pour you some interesting Warrior stories.
Stay updated with the stories of Warrior Liquor, the life of Liquid Brands Distillery by following them on their Facebook and Instagram. With the warrior spirit ingrained deep in the people who work for the distillery, this Spokane based distillery has a vision they have stayed on course with for years and will continue to do so for many more.
Header Image: Liquid Brands Distillery, Source: Facebook