JAJA's triple medal haul at the Bartender Spirits Awards
Jalisco-based distillery JAJA tequila had a reposado, añejo, and blanco among the winners at the Bartender Spirits Awards 2021 edition.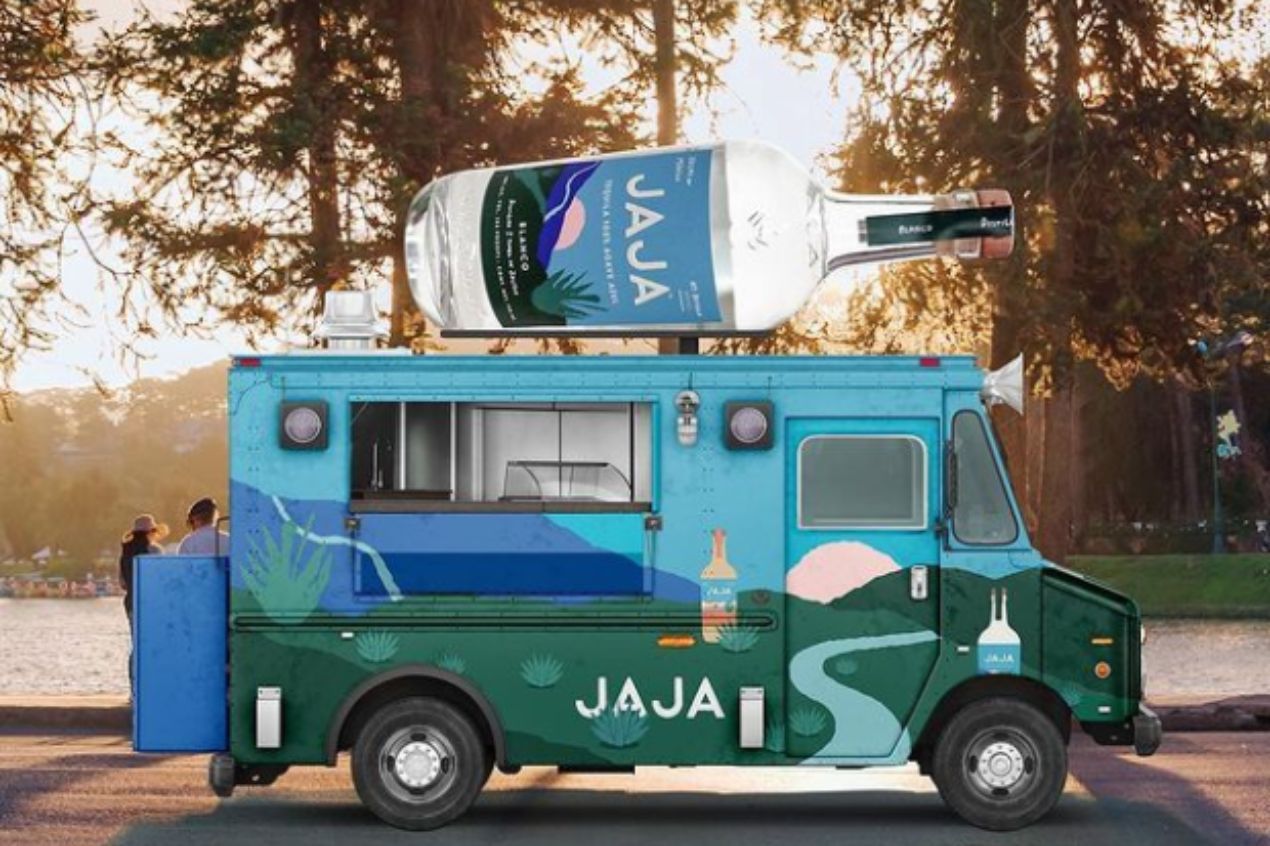 There are many tequila brands out there going above and beyond to create a prime spirit to bring you the ultimate tequila experience. One of these brands is JAJA tequila. Produced in small batches, JAJA Tequila is inspired by the lightness of free-spirited days and intimate nights.
JAJA Tequila has made quite the noise amongst drinkers, especially with the limited edition Nike x JAJA Reposado Air Max shoes. What started out as an April Fools joke turned into a killer collection and was up for grabs for all tequila lovers and Nike fans. Not only has JAJA won the hearts of drinkers, but it also made a mark at the 2021 Bartender Spirits Awards, where all three, Blanco, Reposado, and Añejo took home medals.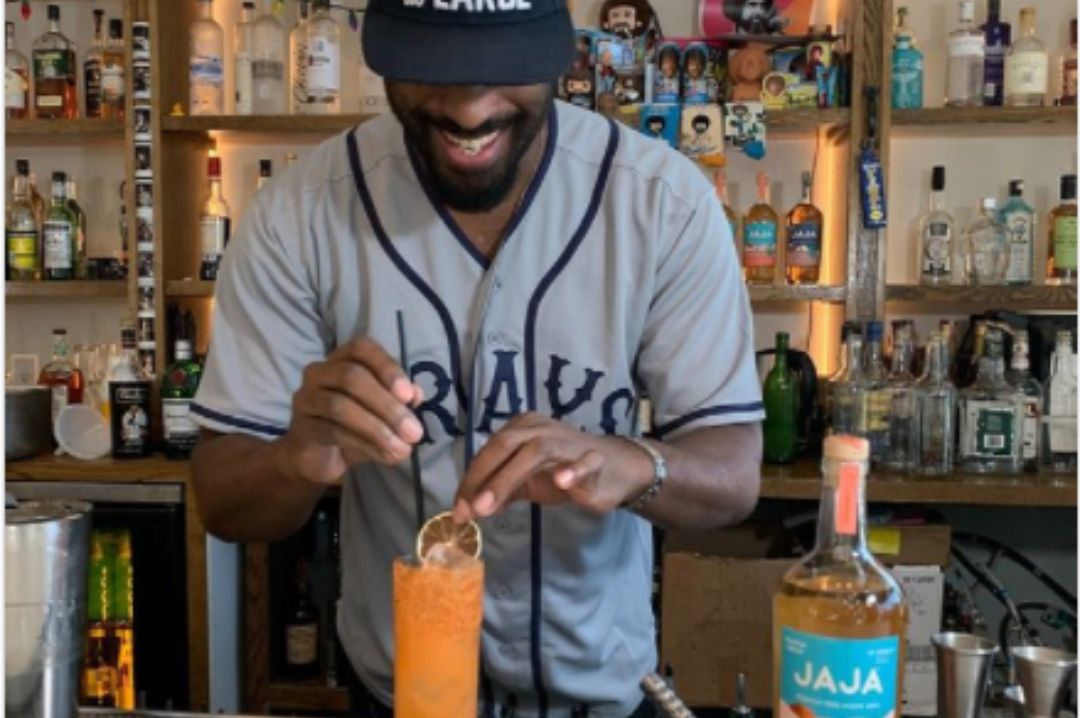 Bartender Jeremy Gelliott making cocktails with JAJA Tequila, source: Instagram
The annual Bartender Spirits Awards puts forward those spirits that would make an impeccable addition to your to-drink list. The competition judges spirits on the basis of mixability, versatility, quality, value, and packaging. All these parameters are exactly what bartenders and mixologists take into consideration when purchasing a spirit for their bars, knowing you're going to go GaGa over them just like they do.
JAJA's Reposado took home a gold medal, meanwhile, both Blanco and Añejo grabbed a silver. These medals were awarded by the Bartender Spirits Awards' esteemed panel of judges that comprises the country's top bartenders, mixologists, and spirits experts. This year's judging panel included names from some of the best establishments, including Brasserie Liberté, Banzarbar, Buffalo Wild Wings, and more. A recommendation from these experts goes a long way!
The Story
The JAJA journey began during the summer not too long ago, when three friends (two brothers and one childhood friend) decided to find the best tequila in the world. In their quest to find this tequila, they traveled through the hills and mountains of Jalisco, Mexico. And finally, they discovered a distillery that embraced traditional processes and eco-friendly production.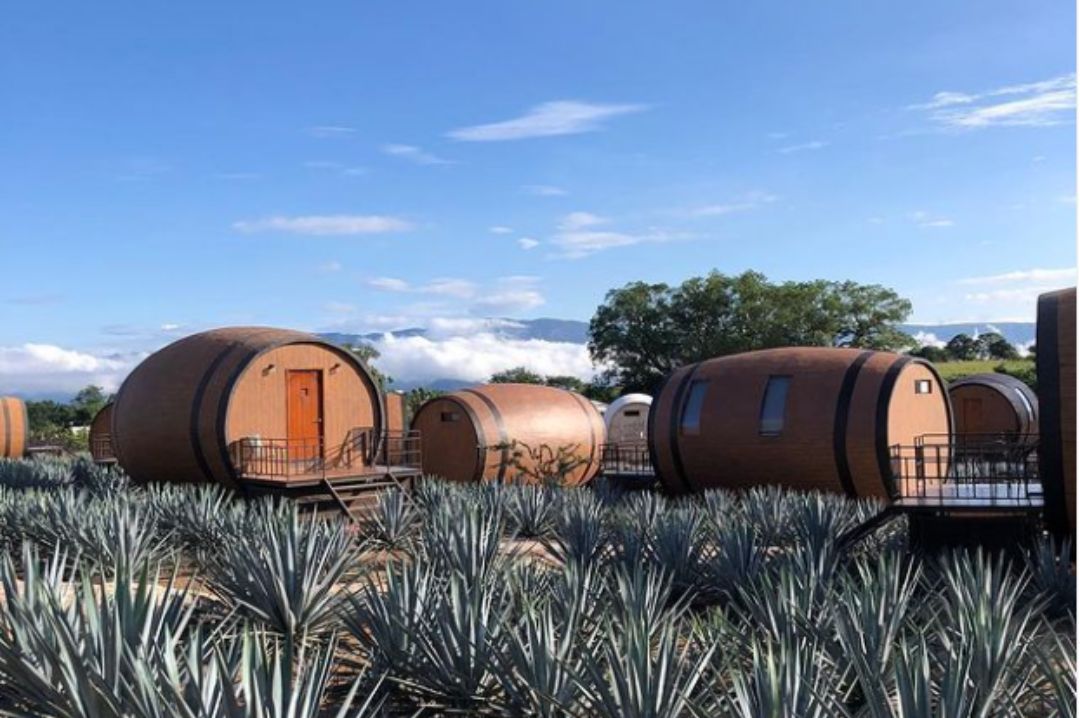 Birthplace of JAJA Tequila, source: Instagram
Their next step was to find the finest agave for their quality tequila and for this they took help from the local jimador. Each agave used for JAJA tequila is aged for 7-8 years and then cooked in brick ovens for a total of 32 hours. Each batch of these cooked agaves is rested for 8 hours and fermented for an additional 72 hours. This process allows the flavors to set in and provides a unique taste to each batch of tequila.
The unique and distinguished profile of an outstanding tequila is marked by its finish. In this last step of making the best tequila, JAJA distills its spirits in copper-lined pot stills using volcanic water to create a smooth experience for each batch. Their Blanco is bottled immediately after a meticulous distillation process, whereas their Reposado and Añejo are aged and then blended for an elevated finish.
Right from sourcing ingredients to materials at every step, they take care of the environment and the community they serve.
With the constant search for the best ingredients, the three created three award-winning tequilas.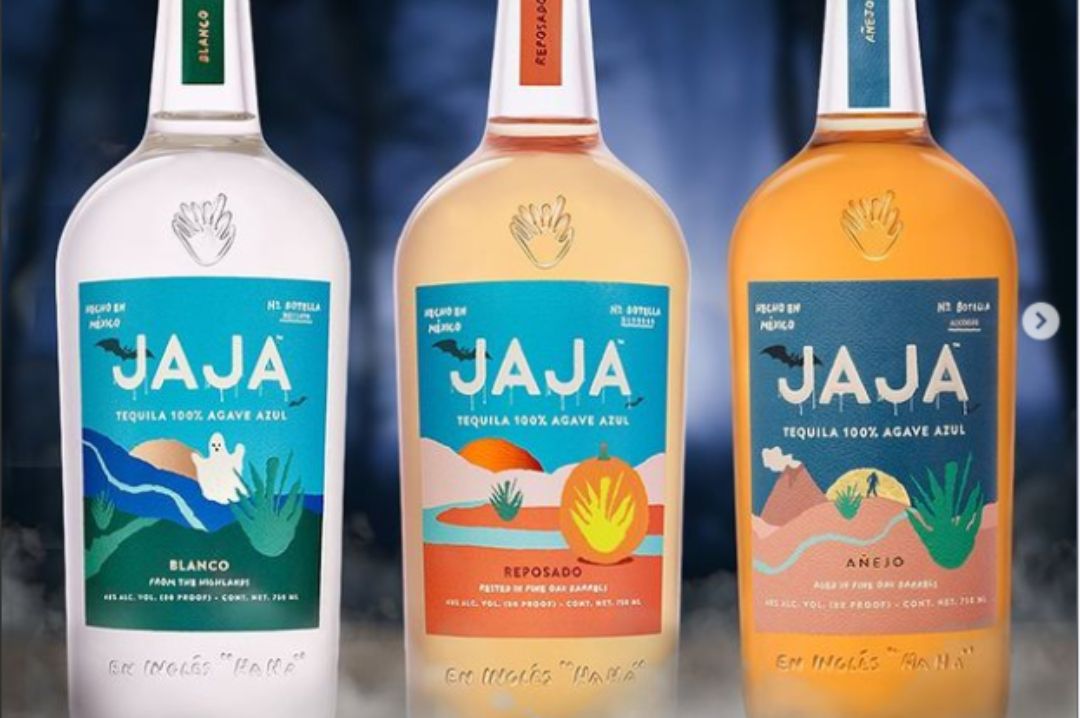 JAJA Tequila Blanco (left), Reposado (center), and Anejo (right), source: Instagram
JAJA Tequila Reposado
The JAJA Reposado was awarded 93 points by the judges at the competition. This reposado is made from Agave Azul for a smooth and satisfying experience. The spirit is made of a proprietary blend of highland and lowland agave, adding additional complexity to its flavor profile.
The reposado is aged for six months in fine American Oak barrels and has notes of vanilla, caramel, and oak. The spirit has layers of bright fruit flavors that move into notes of dark chocolate, apricot, and vanilla. Judges described this reposado as "a solid tequila with lots of developing flavors."
Try JAJA Tequila Reposado in a cocktail:
Jajarita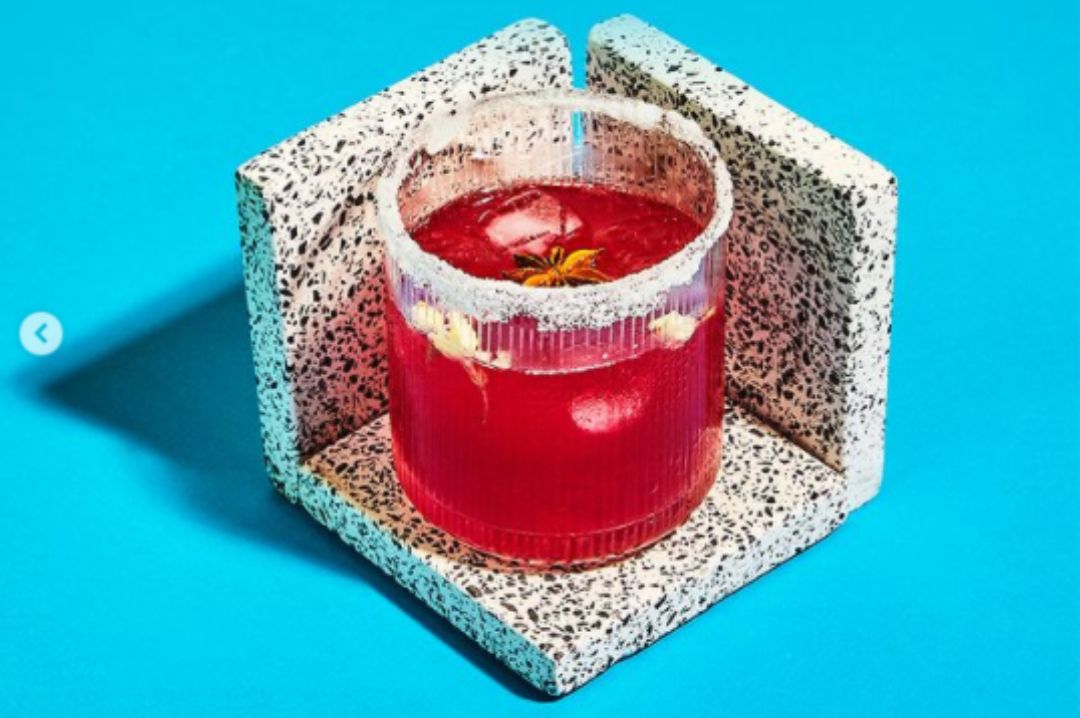 Jajarita cocktail, source: Instagram
Ingredients -
1.50 oz JAJA Reposado⠀⠀⠀⠀⠀⠀⠀⠀⠀
.75 oz fresh lime juice⠀⠀⠀⠀⠀⠀⠀⠀⠀
.75 oz jamaica (hibiscus) concentrate⠀⠀⠀⠀⠀⠀⠀⠀⠀
1 tsp jasmine tea-infused triple-sec⠀⠀⠀⠀⠀⠀⠀⠀⠀
1 tsp jasmine honey⠀⠀⠀⠀⠀⠀⠀⠀⠀⠀⠀⠀⠀⠀⠀⠀⠀⠀
3 dried jasmine buds
Directions -
Add 125 g of hibiscus, 2 cups of sugar, and 2 cups of water in a pot and heat to boiling point. Once boiled let the solution simmer for 20 min. Strain out the leaves. Infuse the triple-sec with jasmine green tea for 20 mins, using 2 tea bags per pint. Jasmine honey can be store-bought or homemade. To make at home add a cup of dry jasmine buds per cup of honey. Infuse to taste. Strain out flowers. Mix infusions with JAJA Reposado Tequila in a shaker. Add ice. Pour over the glass. Garnish the drink with star anise and jasmine buds.
JAJA Tequila Añejo
At the Bartender Spirits Awards, the JAJA Anejo scored 89 points. Made with Agave Azul, the Añejo is small batches and matured for two years in American Whiskey casks and thus offers one of the smoothest finishes in this category. It's not sweetened or put through a diffuser and offers a taste that is true to the heritage production methods.
The JAJA Anejo is a full-bodied spirit that has no added flavors and has notes of vanilla, almond, honey, and oak. Judges at the competition described this anejo as "a lively and decadent añejo"
JAJA Tequila Blanco
With 88 points to its name, the JAJA Blanco is bottled immediately after its meticulous distillation from the volcanic water. This clear tequila is not sweetened or put through a diffuser.
The JAJA Blanco features notes of black pepper and is sweet and herbal. This spirit has the aromas of fresh-cut grass and jalapeños. It is bright on the palate with a sweet finish.
Try JAJA Blanco in a cocktail:
Santa Maria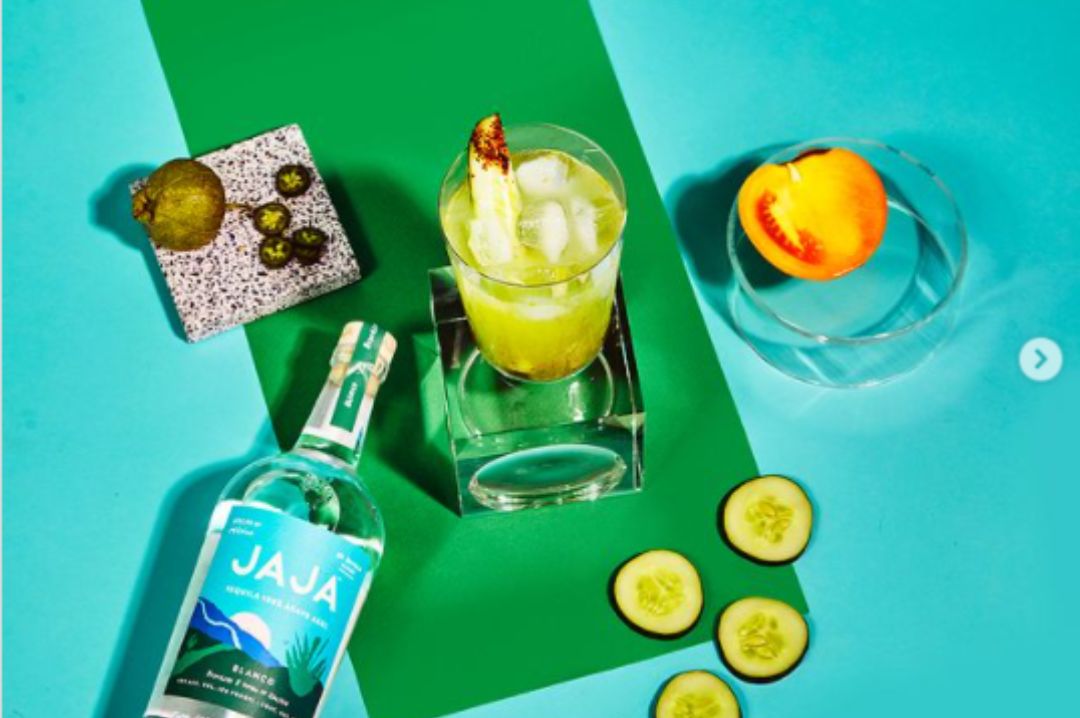 Santa Maria cocktail, source: Instagram
Ingredients -
2 oz JAJA Blanco⠀⠀⠀⠀⠀⠀⠀⠀⠀
o.25 oz fresh lime juice⠀⠀⠀⠀⠀⠀⠀⠀⠀
4 oz Green Santa Maria mix⠀⠀⠀⠀⠀⠀⠀⠀
6 husked tomatillos⠀⠀⠀⠀⠀⠀⠀⠀⠀
3 green or yellow tomatoes⠀⠀⠀⠀⠀⠀⠀⠀⠀
1 cucumber⠀⠀⠀⠀⠀⠀⠀⠀⠀
1/2 serrano pepper⠀⠀⠀⠀⠀⠀⠀⠀⠀
1 tsp celery seeds⠀⠀⠀⠀⠀⠀⠀⠀⠀
1 tsp wasabi powder⠀⠀⠀⠀⠀⠀⠀⠀⠀
1 hoja santa (rootbeer leaf)
Directions -
To create the Green Santa Maria add the husked tomatillos, tomatoes, peeled cucumber, celery seeds, wasabi powder, serrano pepper, and the hoja santa in a blender. Blend to liquefy. Combine lime juice, blend, and JAJA Blanco Tequila in a glass. Add ice. Stir well to mix ingredients. Garnish the drink with spiced cucumber or vegetable of choice (jicama and celery are good substitutes). Drink cold and spicy for full effect.
Header image, source: JAJA Tequila Instagram