From FOMO to NoMo: Hoppin' on the NoLo Curve
Why You Shouldn't Miss Out on the NoLo Alcoholic Drinks Craze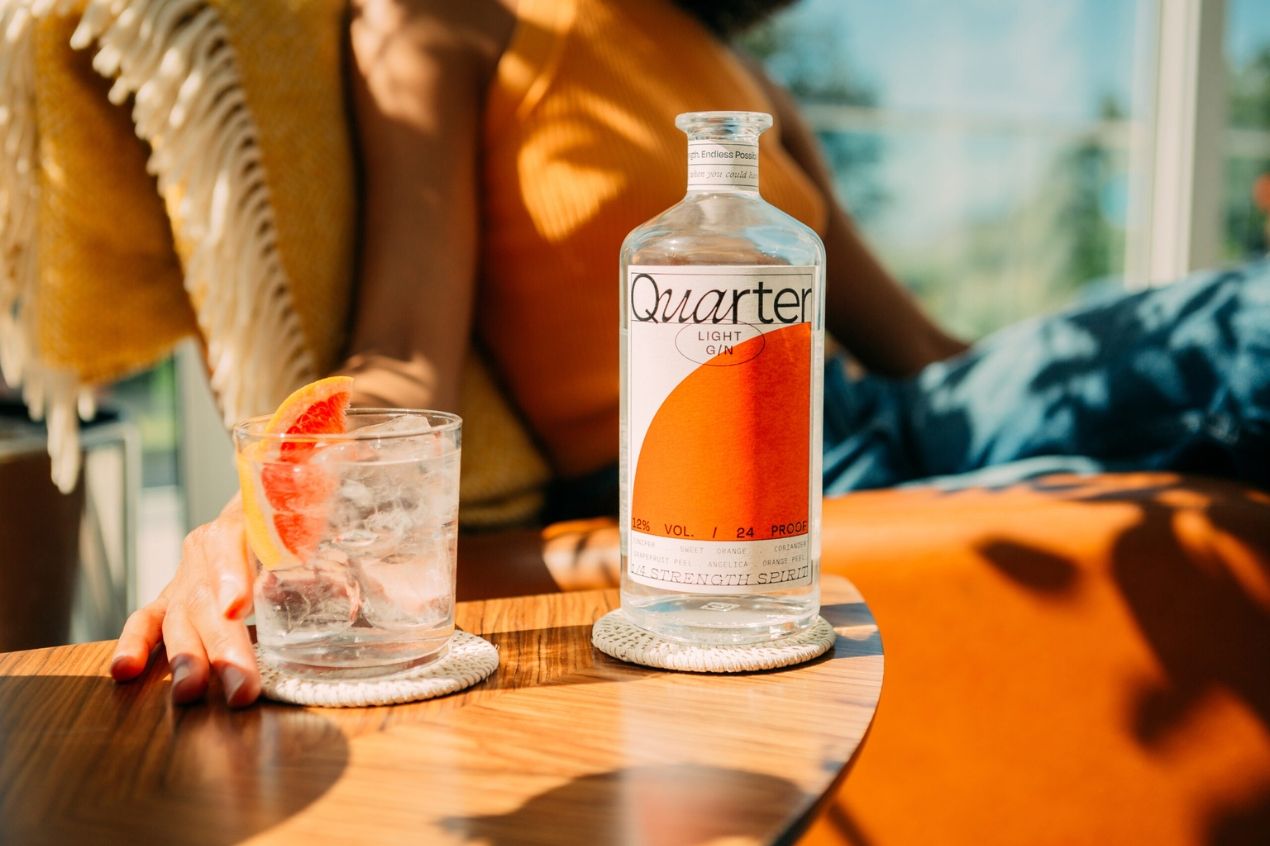 Are you someone who loves the taste of spirits but wants to cut back on the alcohol? Or perhaps you're a designated driver who still wants to join in on the fun? Luckily, the NoLo (No or Low alcohol) trend has reached the world of spirits, and there are now plenty of options for those who want to enjoy the taste and complexity of their favorite tipple without the high ABV. In this article, we've compiled a list of some of the best NoLo spirit brands to try, from gin to whiskey to tequila. So pour yourself a drink and get ready to explore the exciting world of NoLo spirits.
Lose the booze, not the feels with Terps and Co. "Non-Alcoholic Terpene Spirits", we had to do some research to find out what terpene is to understand what makes their spirits so good. As with all NoLo Spirits, the intention is to give you that warm, energizing feeling of the first drink without the downsides of alcohol, and Terps and Co. have done a pretty good job at it! Winning medals at Bartender Spirits Awards for their spirits, 'gin-like', 'rum-esque' and 'tequila-style', the brand from New Zealand does a great job at providing us with an option for a night without any indulgences. With low sugar content, gluten free and plant based drinks that you can actually feel, Terps and Co. would be the right addition to your spring plans.
The Free Spirits Company is big on the ideology that instead of drinking fewer cocktails, we should just drink less alcohol. Of course a majority of us are BIG FANS of cocktails, could hardly ever say no to one, so we are definitely jumping on their bandwagon. Allowing for a consumer to 'dial-up' or 'dial-down' the amount of alcohol in a cocktail without sacrificing anything on taste, their award-winning spirits have already made it to our home bars for nights before work (the ones where you need several cocktails but don't want to regret it the next day). We recommend their Gin, Bourbon and Tequila, winners of medals at Bartender Spirits Awards 2022.
Wellness, Inclusivity and Living Life. Non-Alcoholic Cocktails and craft spirits made with the same heart and passion that help you forget you aren't drinking alcohol. Wilderton Botanical Spirits' award-winning options 'Earthen' and 'Lustre' are two kinds of spirits that really elevate the cocktail experience. With Lustre offering a tangy and fresh taste with bright citrus notes and Earthen giving more of a robust and sultry taste with a warm, lingering finish, if you choose a spirit from Wilderton, you can be assured of some really interesting flavors to try for your cocktails. Non-alcoholic spirits also allow for inclusivity, everyone can enjoy a drink even if they don't want any alcohol. Slow down, take a moment of wellness and toast your accomplishments sans alcohol.
The Quintessential London Gin, hand crafted the way it used to be. Marking the rise of the "modern-day gin-aissaince" Sipsmith started off with their journey of creating the world's best London Dry Gin in 2007. We've seen them succeed in doing so for more than a decade. With the gin scene booming, they continued their tradition of gin-novation and came up with FreeGlider. FreeGlider was their answer to a sensational, sippable, alcohol-free spirit that you could enjoy when you're not drinking. The creativity and efforts that go into every bottle of Sipsmith can be noticed with their quality, so we definitely FreeGlider for days that require G&Ts without the hangover.
We love you by the way, Sipsmith.
Low proof vodka for high res memories. BODY Vodka had this to say about their low-alcohol spirit, "We're all about owning your night, not having your night own you." Redefining the drinking experience with the idea that not all vodka needs to be 40% alcohol volume, they chose to lead with a priority for taste over alcohol quantity and created some great, smooth and clean vodka that's perfect to sip on if you need a next day without any consequences. So make sure the next time you're unsure about picking up the bottle of vodka for a weekend because it might be too wild a decision, you choose BODY instead! Trust us, it's all smooth sipping from there.
12% vol. The world's first quarter strength G/N. At a fraction of the alcohol, you can expect all the flavors and experiences delivered that you'd expect from regular ol' full-strength gin. Distilled and blended in England, the right place for any gin enthusiast, Quarter G/N works to bring about memorable lower strength gin cocktails. If you're not up to full strength spirits but want to hop on the gin trends then make sure you get yourself a bottle. Sorry we're cutting this short because we need to make a decision on whether to have a Quarter & Tonic or a Quarter Negroni.
The story behind CleanCo is absolutely beautiful. Running hand in hand with Spencer Matthews' story who had eventually started living in a cycle of excessive drinking and partying for a majority of his twenties with no end in sight. The birth of his first child saw him unlock a new dimension in his life, and he realized he didn't need alcohol anymore to enjoy his life, so he decided to go clean. We do know that many who are reading this might resonate with Spencer's story, and have already gone through the same realizations. CleanCo was not made to preach about alcohol consumption, but to provide an option to those of us who want a drink without compromising on tastes or a social experience! With alternatives for all sorts of spirits, make sure you check out CleanCo the next time you want to go clean (even if it is just for a night). Cheers to a life less wasted.
We hope this list of NoLo spirit brands has given you some inspiration to try something new and delicious. Remember, drinking responsibly and enjoying great-tasting drinks don't have to be mutually exclusive. Cheers to your next NoLo cocktail adventure!
Written by Jason Shepherd, Beverage Trade Network
South San Francisco Conference Center, 255 South Airport Boulevard, South San Francisco, CA 94080, United States.
Register Now
South San Francisco Conference Center, 255 South Airport Boulevard, South San Francisco, CA 94080, United States
Register Now