Cachaça cocktails: Beat the heat with a tropical beat
Choose your drink from a refreshingly cool range of the famous caipirinha, carioca, and batida cocktails made from the Cachaça spirit.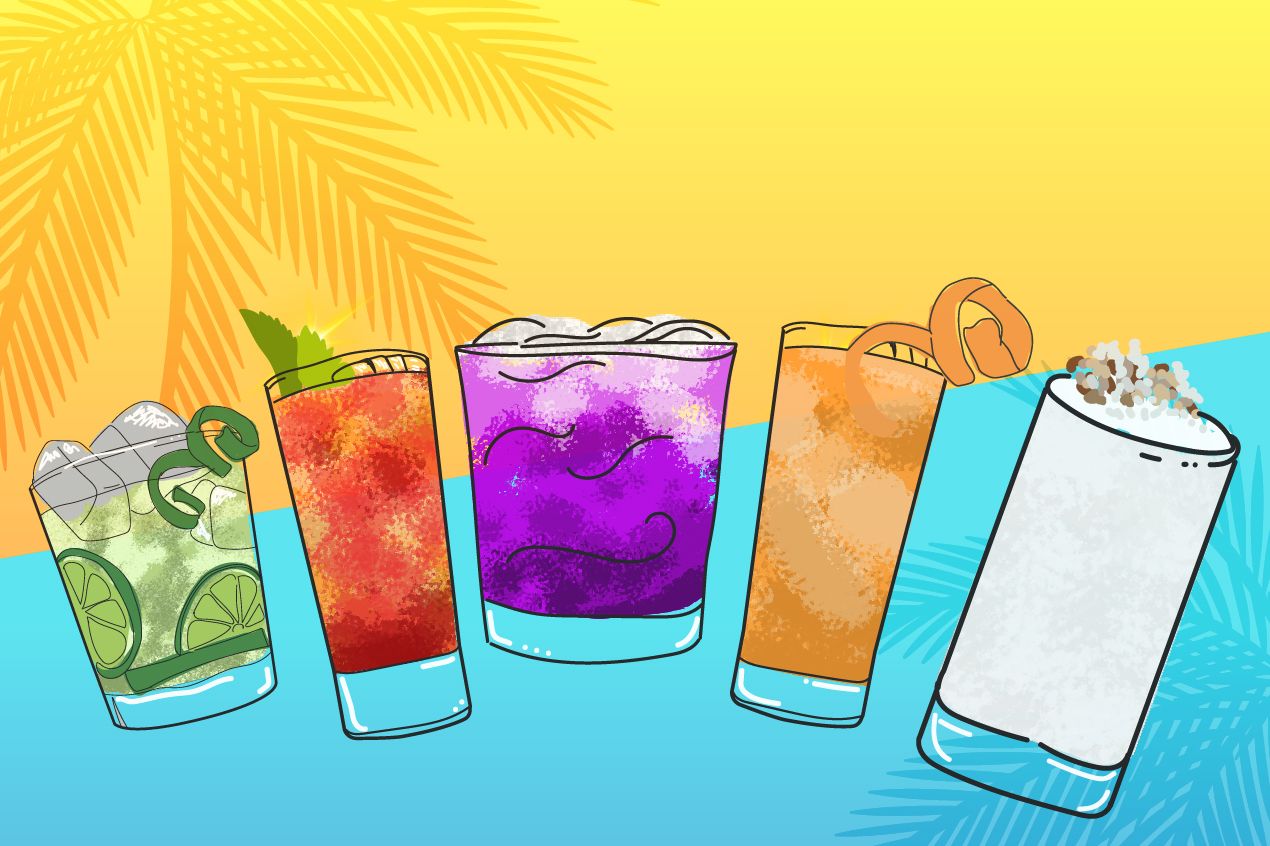 Sitting pretty as Brazil's favorite spirit, the Cachaça is used exclusively in crafting tropical cocktails. Made from sugarcane, the Cachaça is very similar to white rum with sweet fruity herbal nuances . As you sail through summer, we bring to you these Cachaça cocktail recipes with a tropical vibe.
Leblon Caipirinha
Recipe by Leblon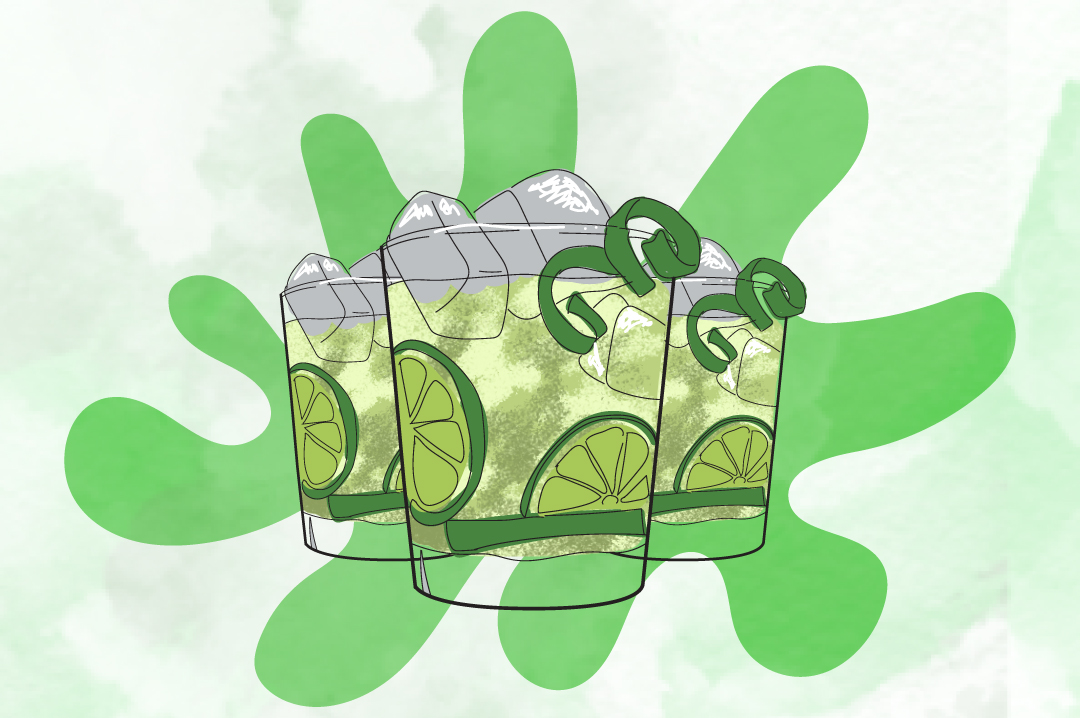 Finely mixing sour and sweet elements, the Leblon Cachaça has a complex palate of citrus, cucumber, and lime which adds a crystalline sweetness to the caipirinha.
1.5 oz Leblon Cachaça
1/2 a lime, cut into wedges
2 tsp Superfine sugar or 1 oz Simple syrup
Muddle the lime and sugar in a shaker. Fill the shaker with ice and add Leblon Cachaça. Shake well and serve in a rocks glass. Garnish with a lime wedge.
Atlantica 1702
Recipe by Yaguara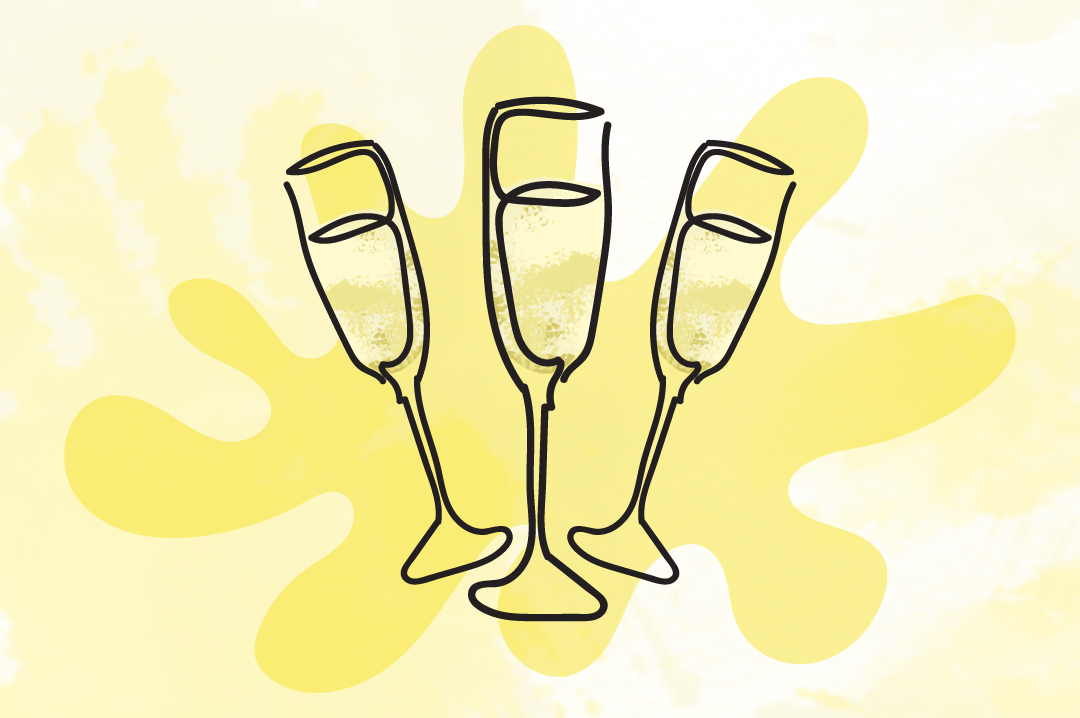 The highly acclaimed Yaguara Blue is aged in European oak barrels for 5-6 years, making it one of the best spirits to use for crafting Cachaça cocktails. Use this to your advantage and make a fine bubbly drink to savur on hot afternoons.
25 ml Yaguara Blue Cachaça
15 ml lemon juice
3 sage leaves
1.5 teaspoon caster sugar
60 ml champagne (try our gold winner Le Ginestre Barolo DOCG Sottocastello Di Novello 2016)
Garnish with a sage leaf.
Your Mate
Recipe by Thor Berquist- Experimental Cocktail Club for Avuá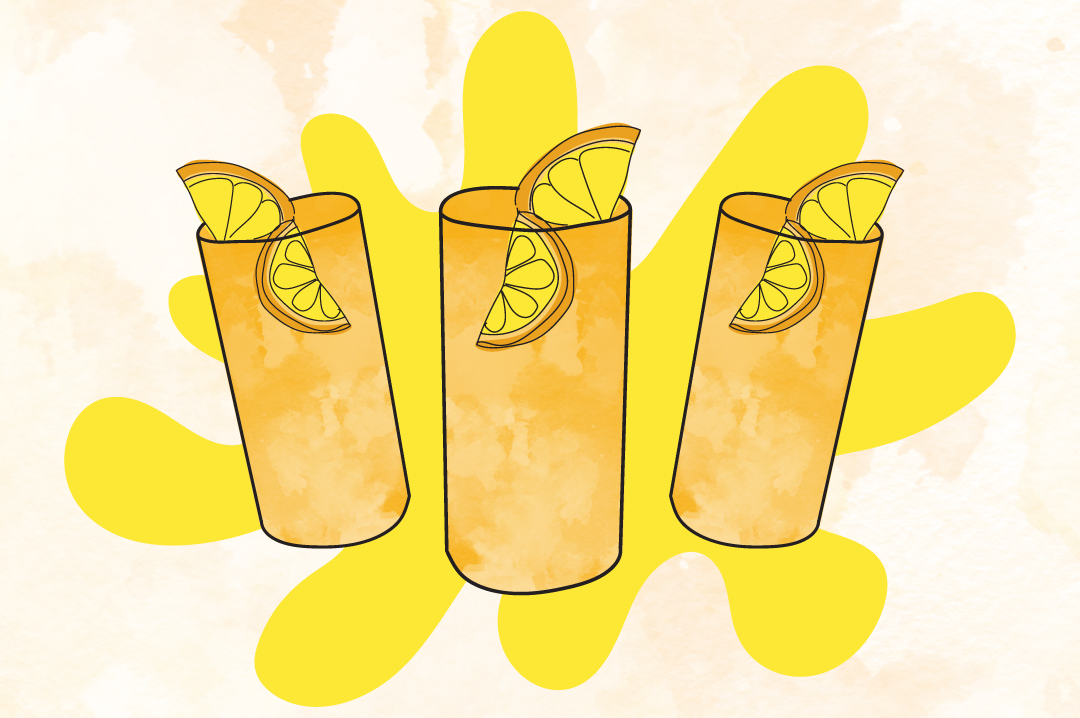 With subtle floral notes, the Avuá Cachaça Prata is a crisp spirit. It's potential to blend well makes it an exciting add to sweet and citrusy cocktails.
1.5oz. Avuá Cachaça Prata
.25oz. Amaro Cio Ciaro
.75oz. lemon juice
.75oz. grapefruit juice
.75oz. Yerba Mate Lemon Verbena Syrup
3 dashes Bittermens Xocolatl Mole Bitters
Garnish with a grapefruit twist.
Coco Batida
Recipe by Liquor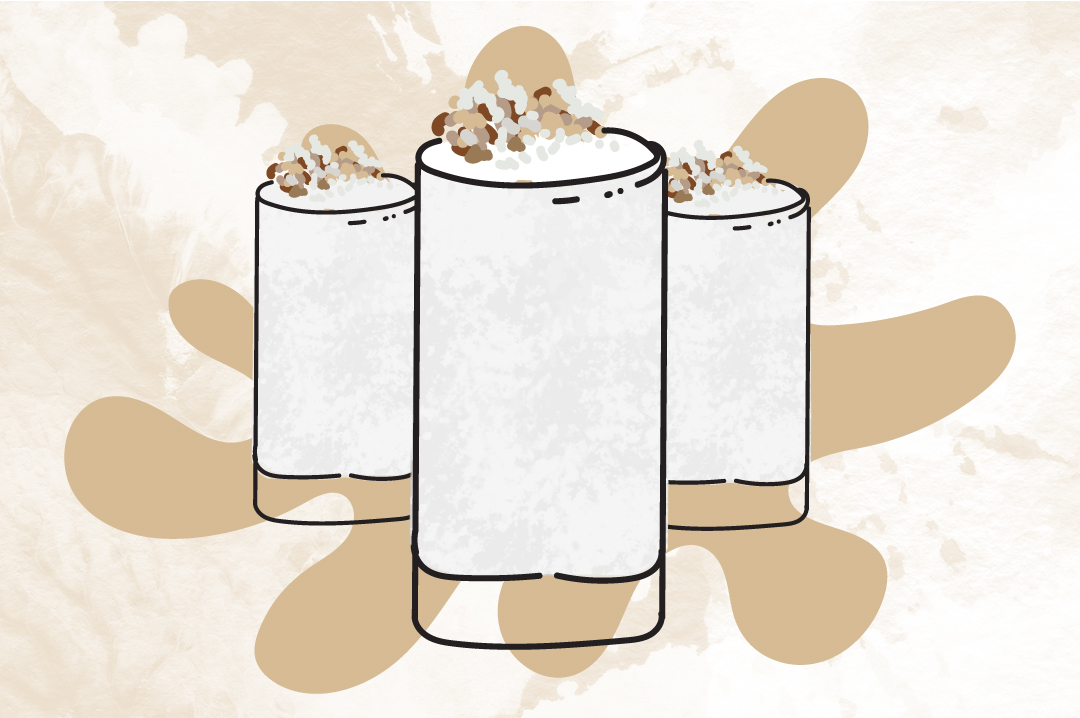 The Coco Batida is a smooth and creamy cocktail, suiting drinkers who like their drinks glutty. With a 42% ABV, the coconut cream and milk do well to resist a strong spirit in Yaguara Ouro.
2 ounces cachaça (try Yaguara Ouro)
2 ounces coconut cream
2 ounces condensed milk
1/2 ounces simple syrup
Garnish with shredded toasted coconut.
Add all ingredients into a blender with 1 cup of cracked ice, and blend until smooth. Pour into a highball glass. Garnish with shredded toasted coconut.
Bloody Carioca
Recipe by Naren Young at Bobo Restaurant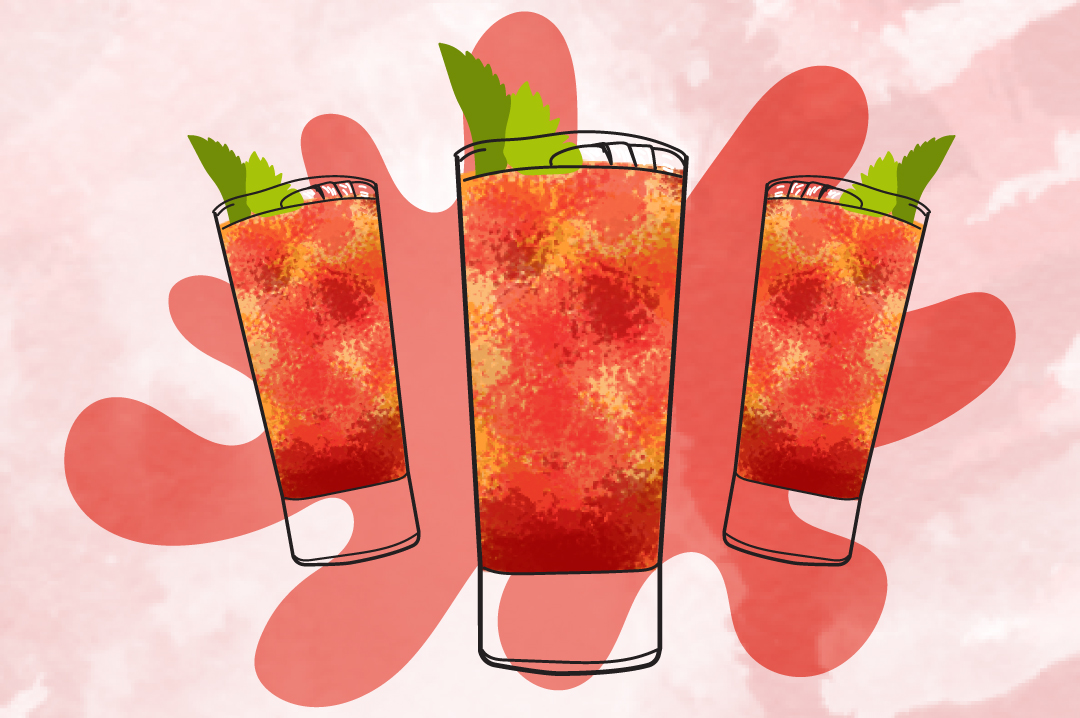 Somewhat derived from the idea of a bloody mary, the similarly named Bloody Carioca has a sizable range of ingredients to make it a masterpiece. The Novo Fogo Chameleon Cachaça brings about sweet flavors which originated from aging the spirit in Four Roses bourbon barrels.
8 to 10 ice cubes
1/4 cup (2 ounces) Novo Fogo Chameleon Cachaça
1/2 cup (4 ounces) tomato juice
1 tablespoon (1/2 ounce) passion fruit juice
1 tablespoon (1/2 ounce) lemon juice
1/2 teaspoon lime juice
1/8 teaspoon freshly ground black pepper
1/8 teaspoon ground celery salt
1/8 teaspoon ground nutmeg
1/8 teaspoon sea salt
1/4 teaspoon hot sauce, such as Tabasco
1/4 teaspoon Worcestershire sauce
1 stick cucumber (about 7 inches long and 1/4 inch thick)
2 green olives
In a cocktail shaker, stir together ice, cachaça, tomato juice, passion fruit juice, lemon juice, lime juice, pepper, celery salt, nutmeg, and salt. Add the hot sauce and Worcestershire sauces, then stir for five seconds. Pour into a highball glass. Thread olives on a toothpick, then add the olives and cucumber stick to the drink and serve immediately.
Bitter Bull
Recipe by Make me a Cocktail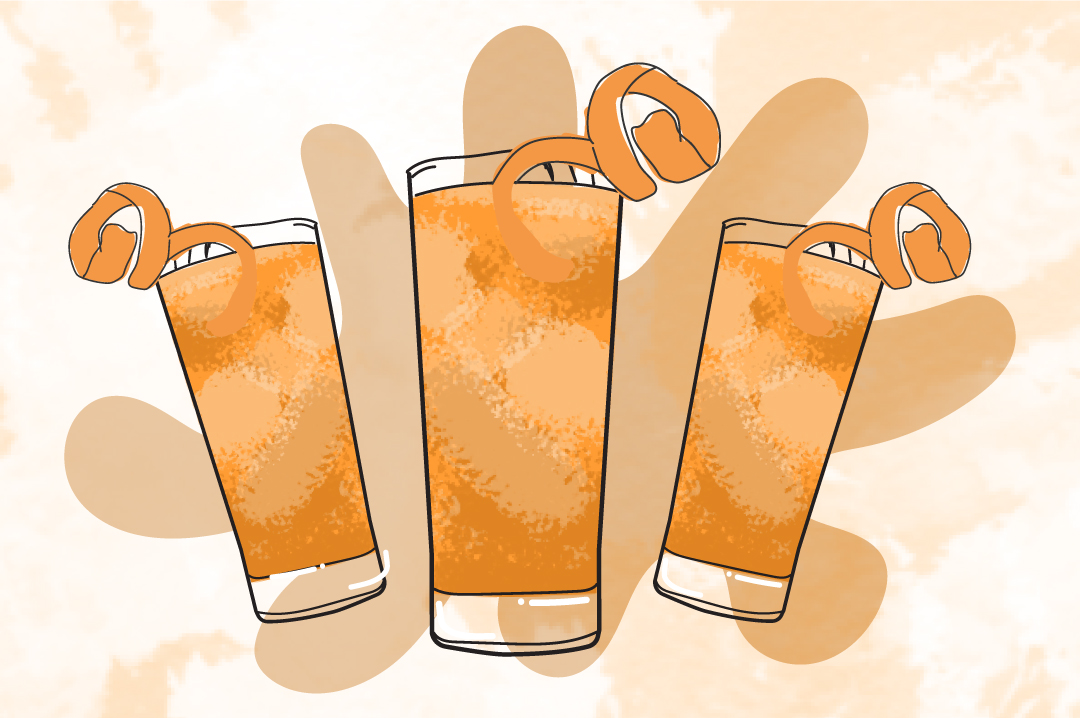 A sweet and floral Cachaça, Velho Barreiro Tradicional combines well with Campari and bitter mixers. The spirit produced in São Paolo balances bitter ingredients in the cocktail with its sweet palate.
30ml orange juice
60ml Red Bull
150ml Campari
60ml Cachaça (try Velho Barreiro Tradicional)
Add the Cachaça, Campari and orange juice to a cocktail shaker with ice. Strain into a highball glass over ice and top up with Red Bull. Garnish with an orange peel and serve.
Blueberry Caipirinha
Recipe by Novo Fogo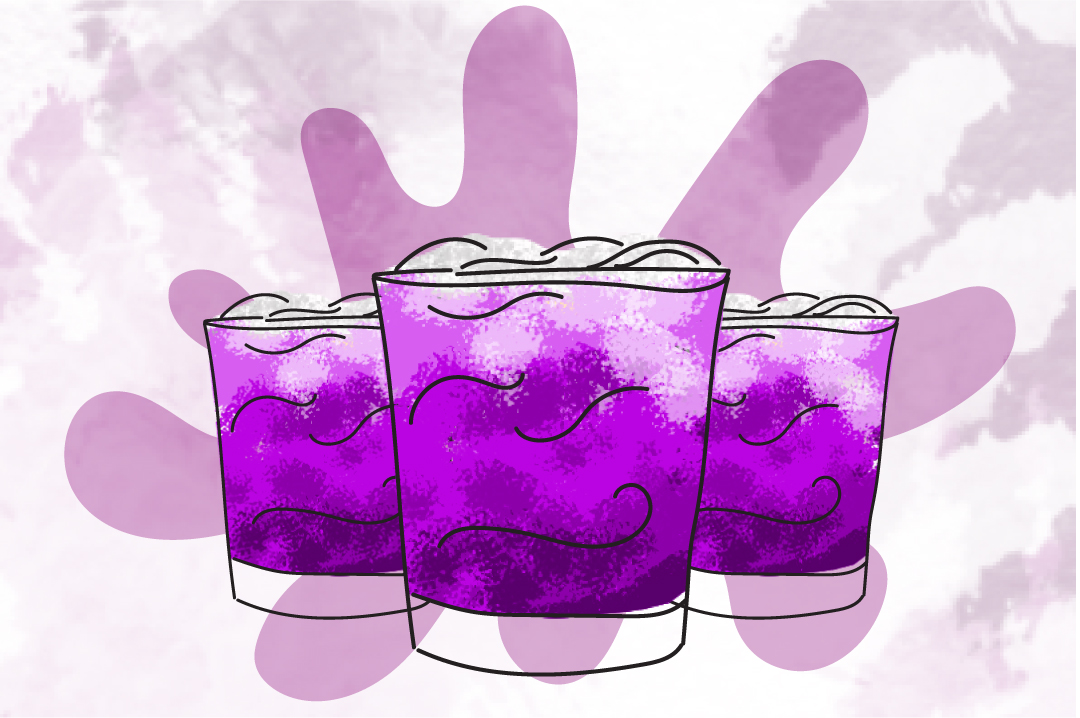 The list would have been incomplete without a berry flavoured cocktail. Novo Fogo's Silver Cachaça unifies a rich and sweet palate of fruity flavors, making the Blueberry Caipirinha an exciting cocktail to try.
2 oz Novo Fogo Silver Cachaça
4-5 blueberries
half of a lime
0.5 tablespoon fine sugar
Slice the lime in half and discard the pith. Cut into slices and drop into your glass. Cover with fine sugar and muddle to extract the juice from the flesh and the oils from the peel. Add the muddled blueberries. Add cachaça and ice, and give it a shake.
Pearl Button
Recipe by Chilled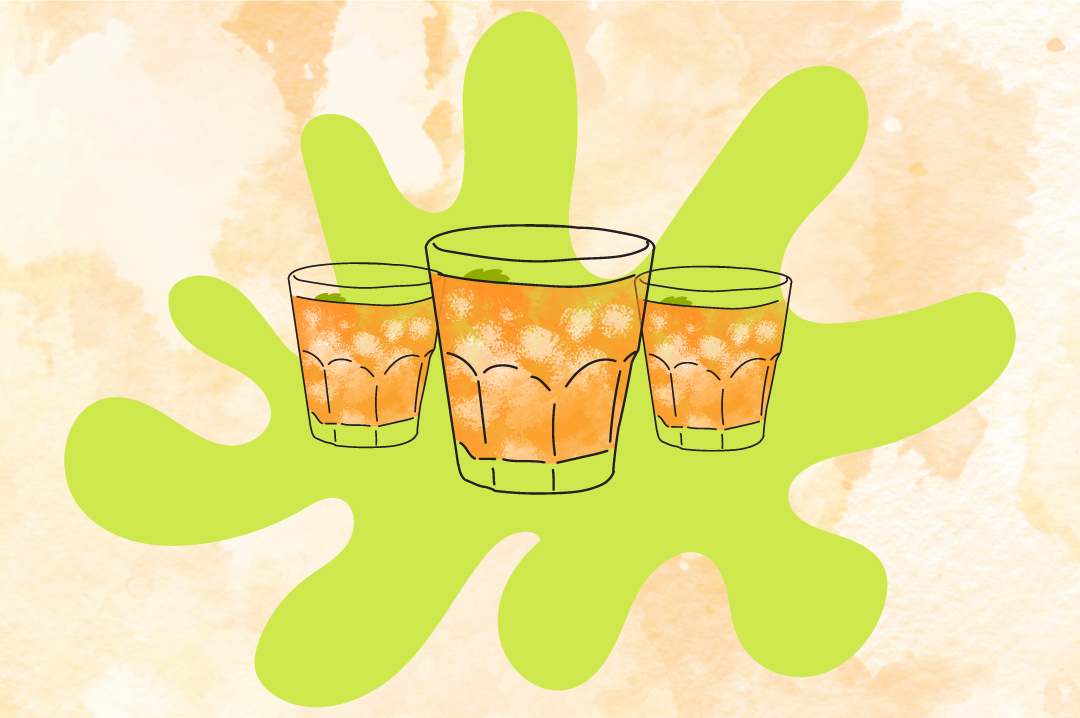 The premium Avuá Amburana Cachaça is aged in Amburana wood found only in Latin America. Due to a fine aging process you can also have the liberty of sipping this spirit neat, but making a Pearl Button cocktail takes it home. When added, it brings together grapefruit and lime ingredients without damaging their acidity.
8 to 10 Ice Cubes
2 oz. Avuá Amburana Cachaça
3/4 oz. Lillet Blanc
1/2 oz. Freshly Squeezed Lime Juice
4 oz. San Pellegrino Limonata
1/2 Grapefruit Wheel
Fill a 10-ounce Collins or highball glass with ice. Add cachaça, Lillet Blanc, and lime juice. Top with San Pellegrino Limonata and stir briefly. Place 1/2 grapefruit wheel in drink and serve immediately.