Los Angeles is home to America's most diverse craft-beer scene: here is where to find the best of it
On this page find out LA being a home to America's most diverse craft-beer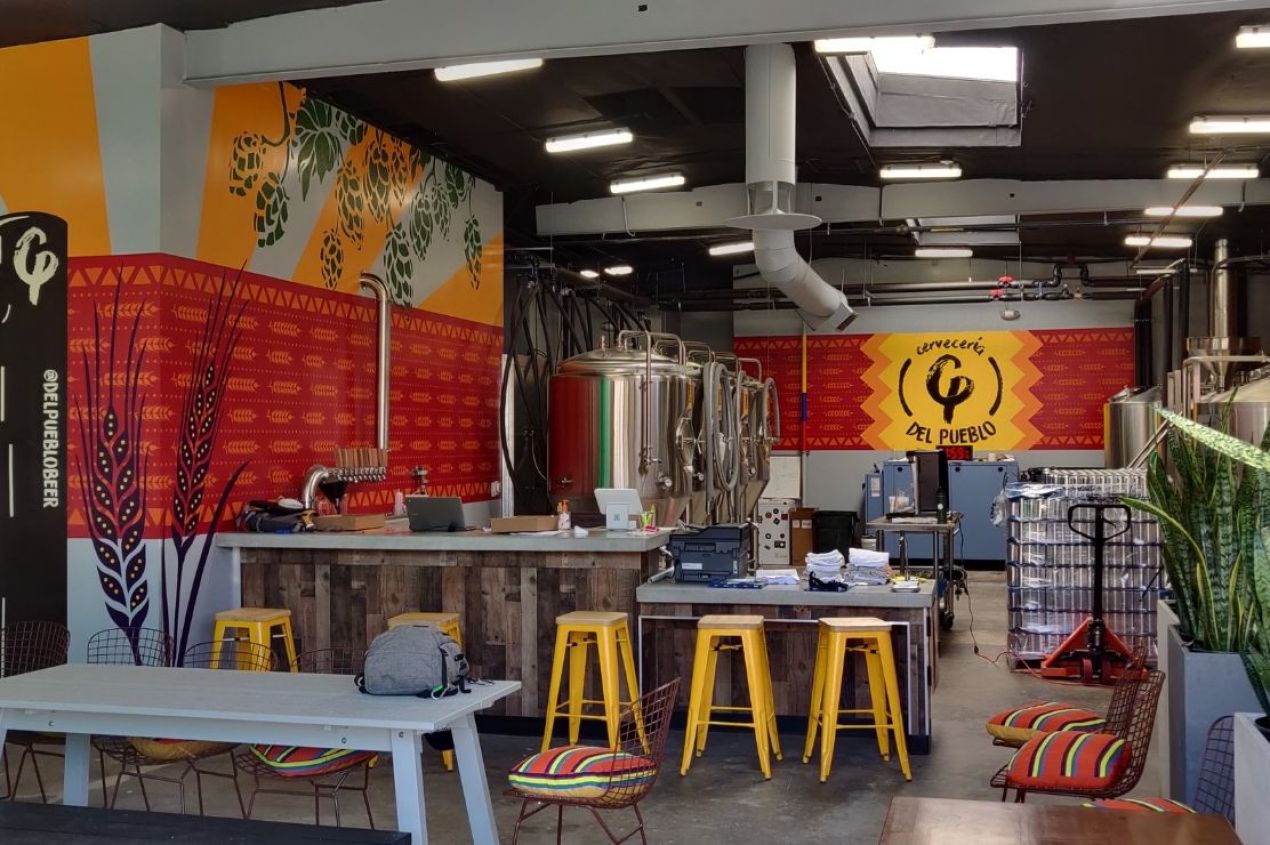 The City of Angels might have been slow to the party, but now it's leading the way in craft beer's next revolution
Los Angeles plays such a central role in western culture that you assume it'll be early to most trends, but that's not always the case. While the West Coast's cultural powerhouse has started global movements in the world of food - notably food trucks - it's spent a decade scrabbling to catch up when it comes to craft beer. Cities like Denver, Portland (Oregon and Maine), and San Diego drove America's craft-beer culture forward between 1980 and 2010; by contrast, Eagle Rock was LA's first brewery to launch in 60 years when it opened in 2009.
Many, many others, though, have followed in their impressive claw steps. Close to 100 breweries now operate in Los Angeles County or did until Covid-19 hit. And while a global pandemic is likely to cast a pall over our lives for the foreseeable future, a taste for interesting and diverse beer seems to have become a non-negotiable part of Los Angeles life. LA is now a good place to get a glass of beer.
And that's not all. The Black Lives Matter movement has cast an unflattering light on all aspects of life in the USA and further afield, and craft beer has been no different. The movement has long been overwhelmingly white and male, a situation widely acknowledged but until now only intermittently challenged. That is beginning to change, and nowhere more so than Los Angeles.
LA's beer scene is more diverse than pretty much anywhere else - a reflection, perhaps, of its remarkable food scene, if not yet of its population. In LA, diverse populations are beginning to make beer their own, in a way that seems likely to happen across the country over the next few years. LA may not have been there at the start, but - with organizations like SoCal Cerveceros, a homebrew club with 150 members - it's become a real craft-beer pioneer. Here are our suggestions for great places to experience the city's unique beer culture.
Founders Sherwin Antonio and Kirk Nishikawa began brewing in the former's garage long ago, but it wasn't until 2015 that they opened their space in Glendale. This pair of native Californians are obsessed with two things: cars, and California Common, a style of hybrid lager/ale that was born in the Golden State in the 19th century. At the taproom, you'll find a 1936 Ford flatbed truck, with seating for customers around the back, and multiple iterations of California Common - which they call California Lager - alongside pale ales, witbiers, and much more.
Owner Martin Quinones planned to open the doors on this Pasadena brewery in March 2020, but … well, we all know what happened next. Luckily, they were able to start selling cans on the door and within a six-mile delivery area. The brewery's focus is on making beers using ingredients from South America, like Curuba, a fruit grown in the mountains of Colombia which they use to make a fruited sour. For those with more conventional tastes, there's also Kolsch - the easy-going beer of Cologne - a wheat beer and an amber ale, amongst other options.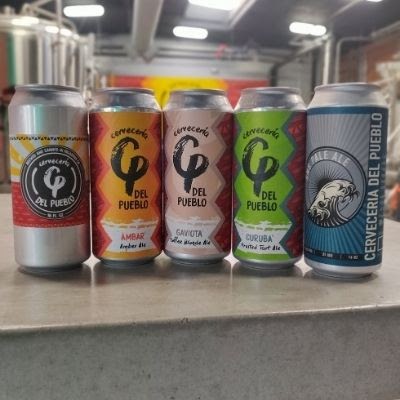 No other modern LA brewery has had the same impact as Monkish, which was founded in Torrance in 2012. Owned and operated by Henry, who grew up in Gardena, and his wife Adriana Nguyen, it made its name brewing perfectly-pitched, barrel-aged Belgian styles before entering the stratosphere with an array of powerfully flavored, hazy, yeast-driven IPAs, double IPAs, and the like. Henry is a perfectionist, which may be why his beers are now in demand from coast to coast. If you can find them, drink them - the best place to get them is down at the brewery, but be prepared to queue.
Don't go looking for South Central's taproom; it doesn't exist. Good luck finding their beer, too, as they only brew once a month, on a tiny kit. Nonetheless, this is one of LA's most distinctive new breweries and, all being well, it could be the next big thing on the West Coast. Founded by three friends who've come up through SoCal Cerveceros, Alex Ruiz, Zaneta Santana, and Melvin Marroquin, the beer is brewed in Ruiz's South Central backyard. A brewery in their neighborhood is the dream, as and when they can afford it.
Few breweries have announced themselves with such impressive force as Crowns and Hops. Just a few years old, this black-owned LA business has already been on tour to the UK, seen its creators named beer people of the year (by Imbibe in 2018), and helped to kickstart the conversation about race in craft beer. Make no mistake: founders Beny Ashburn and Teo Hunte are a mission to bring African American culture and craft beer together. They plan to open their brewery in LA next year but until then you can find their beers in stores all over town, including Whole Foods.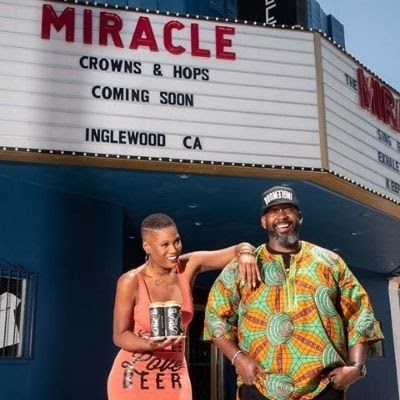 With a self-proclaimed desire to 'treat beer brewing like war and whirlwind thru cities like a cloud', Warcloud is not your average brewery, but then LA is not your average city. The beers from this black-owned brewery are as bullish as the rhetoric; take Annunaki, their peanut butter chocolate stout, for example. With branding that pays tribute to Black, Hispanic, and Native American, Warcloud looks set to make a big impact.
Not a brewery, but a bar you shouldn't miss. In a city with some of the best Japanese food outside of the country itself, here's a classic Izakaya. Here you'll find Japanese craft beer from Baird and others, plus gyozas, chicken wings, fried chicken, and more.