Best Beer on Tap to Have in Los Angeles
With up to 76 taps on rotation, there are definitely no wrong choices!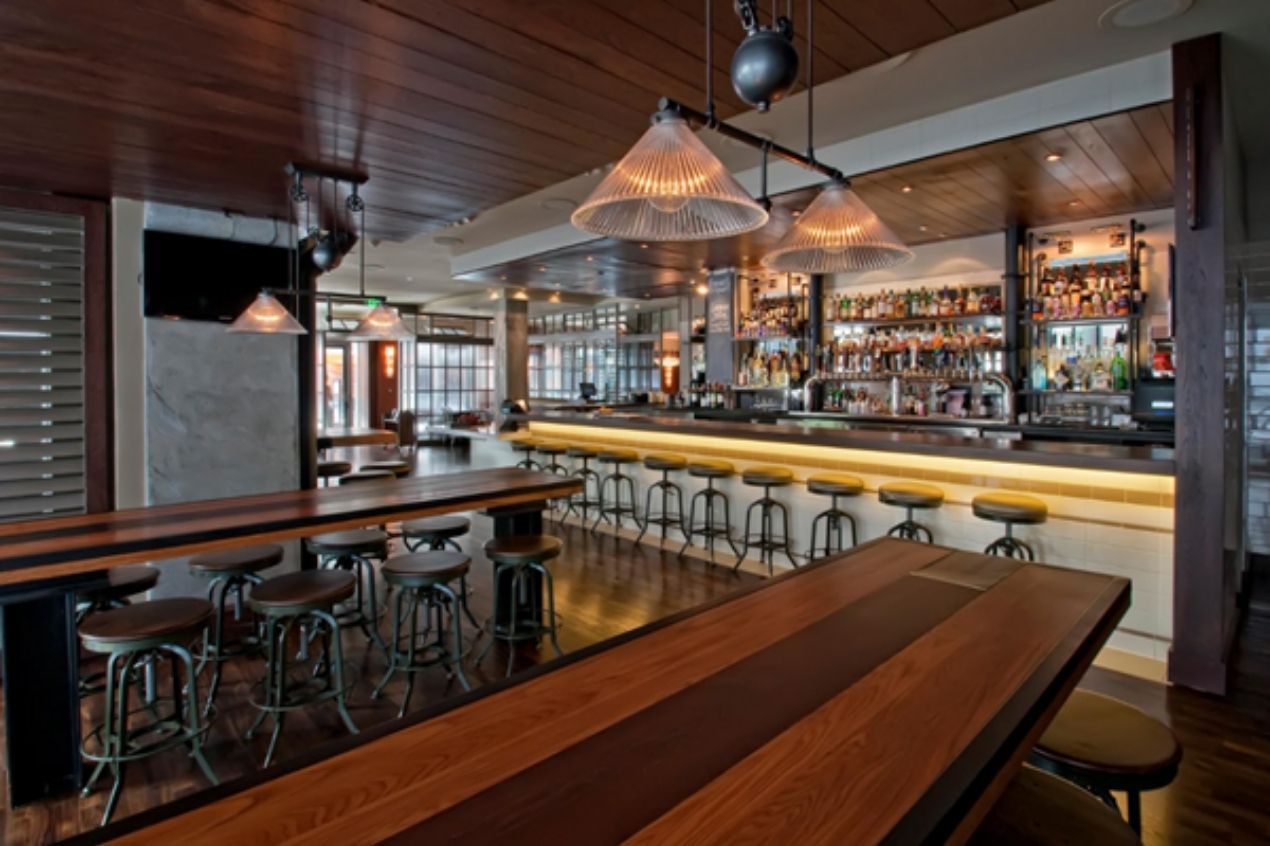 LA bars boast an incredible selection of craft beers, from locally brewed to around the country and around the world. The taps go from seasonal to special releases, rare pours to tap takeovers. There are so many great taprooms scattered around LA that sometimes it's just about which neighborhood you are currently parked in. Instead of braving the traffic, you could easily pick out a great option wherever you happen to be.
Here and now, these are the best beers on tap around Los Angeles. Make that lunch hour count!
Barrel Down: An American beer lovers paradise, Barrel Down is all about showcasing American beers on their taps. Located in one of the hippest areas of town, 7th Street on Downtown, Barrel Down brings beers on 40 taps! The bar is designed by renowned designer Ricki Kline and has spacious seating suitable for different moods. The staff gives you all the information about the beers, cocktails and more to help you make the right choice. With the choice being so extensive, its always good to have a knowledgeable bartender make suggestions on what to try. Their social hours run from Monday to Friday from 4 pm to 7 pm.
Timings:
Monday-Wednesday: 3 pm to 1 am
Thursday-Friday: 12 pm to 2 am
Saturday: 11 am to 2 am
Sunday: 11 am to 12 am
Address: 525 W, 7th Street Los Angeles, CA 90014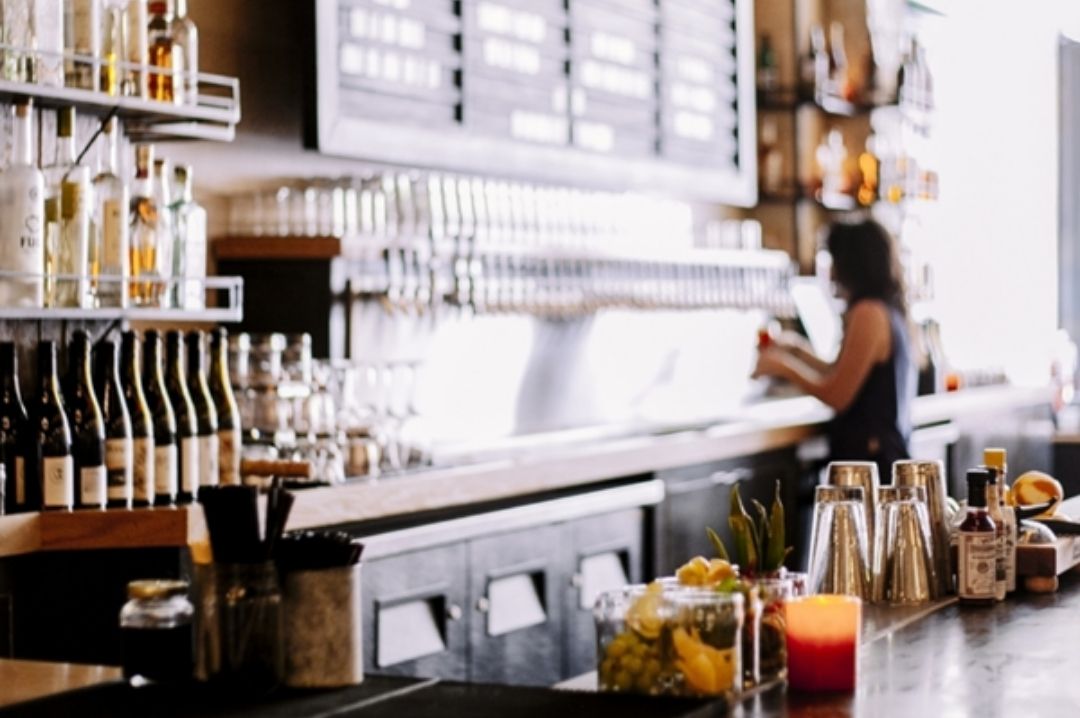 Barrel Down, Source Website
Uncle Henry's Deli: The quintessential feel-good story that everyone loves! Uncle Henry hitchhiked to LA when he was 14 and worked odd jobs before finding a little spot where Uncle Henry's Deli operates from even today. It is now run by George the third, and apart from the iconic sandwich, the deli has added more sandwiches and refurbished the spot. Over and above all of this though, George III added craft beers on tap that now stands at 104. It has a great mix from several breweries that you can enjoy with sandwiches that will entangle your taste buds every time. Follow the Deli's Instagram handle to get the latest updates on their beer, sandwiches and upcoming events.
Timings: 11 am to 7 pm
Address: 7400 Florence Avenue, Downey, CA 90240
Mohawk Bend: Since 2011 Mohawk Bend has brought a variety of local food and drinks to Echo Park. Their beer collection features 76 taps, with each one coming from nearby areas to keep the culture and diversity as much about California as possible. The accompaniments include craft pizzas, seasonal salads and the regular pub food elevated. They also have brunch available on the weekends. To catch the latest updates from Mohawk Bend, follow them on Facebook and Instagram.
Timings:
Monday-Friday: 5 pm to 9:30 pm
Weekends: 11 am to 9:30 pm
Address: 2141 Sunset Boulevard, Los Angeles, CA 90026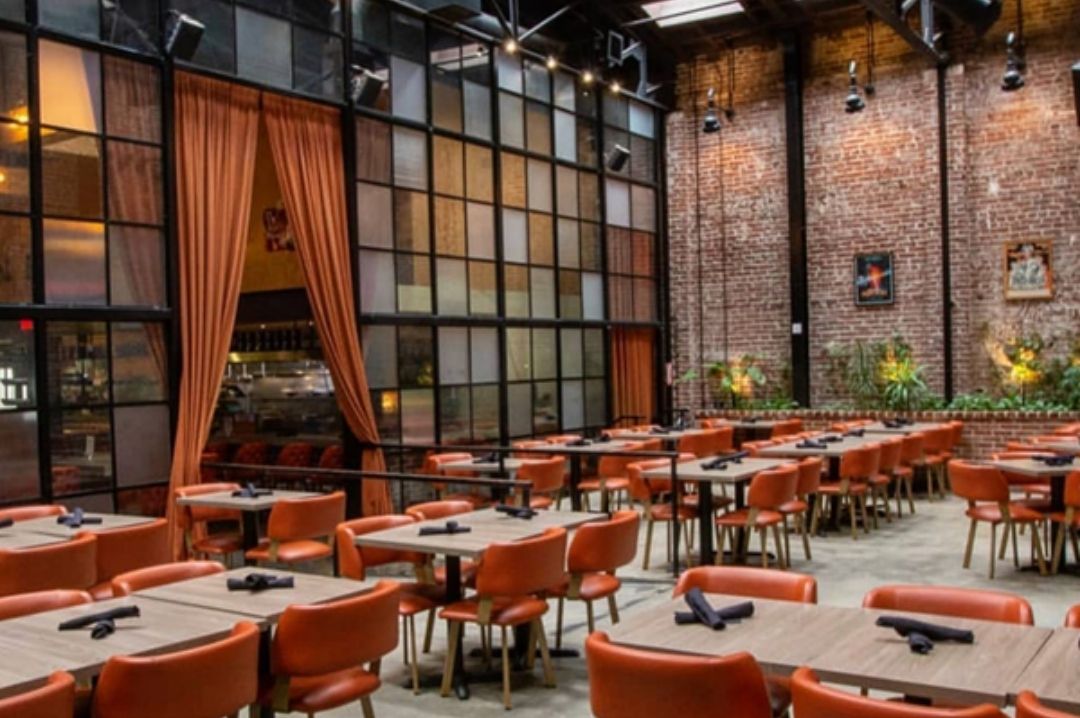 Mohawk Bend, Source Facebook
Boneyard Bistro: One of the most consistent joints in Los Angeles, Boneyard Bistro's BBQ is a thing of beauty. Pair it with their selection of beers on tap and we have a winning combination every day of the week. The beers available on tap come from different parts of the USA and a few from other countries. The food menu consists of BBQ food on the go, burgers, sandwiches, sides, platters and more. Boneyard Bistro also has a happy hour running from 5 pm to 7 pm from Monday to Thursday and other weekly happenings. To know more about the beers, food and the events taking place, follow Boneyard Bistro on Facebook, Twitter and Instagram.
Timings:
Monday- Sunday: 4:30 pm to 9:30 pm
Address: 13539 Ventura Boulevard, Sherman Oaks, CA 91423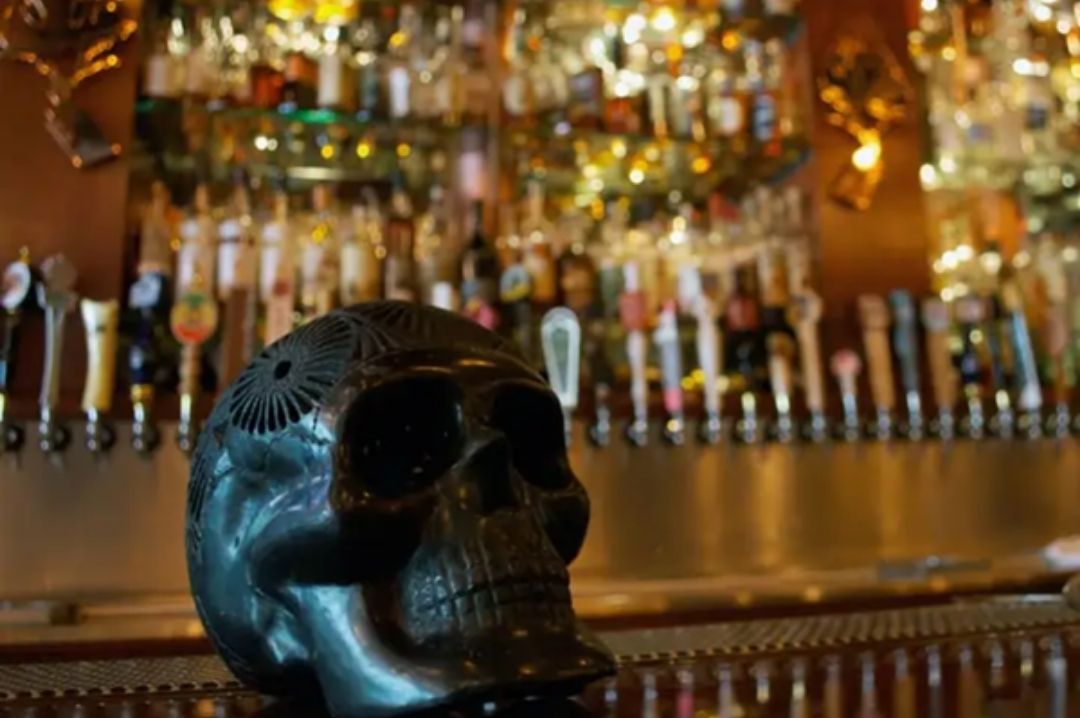 Boneyard Bistro, Source Website
38 Degrees: Since 2009, 38 Degrees has served the LA public with New American cuisine with a diverse selection of ales and lagers. How diverse? They have 38 draught beers on tap. Along with the beers, they also have a selection of wines and cocktails. A little something to please everyone. The food menu is excellently detailed and divided into everything from tacos to smoke trays. A proud addition to the Los Angeles bar scene from Clay Harding, Brian Sugita and, Mike and Chuck Fata. To stay in touch with all of their latest events and more, follow 38 Degrees on Facebook, Twitter and Instagram.
Timings:
Tuesday- Saturday: 4 pm to 8 pm
Address: 100 W Main Street Alhambra, CA 91801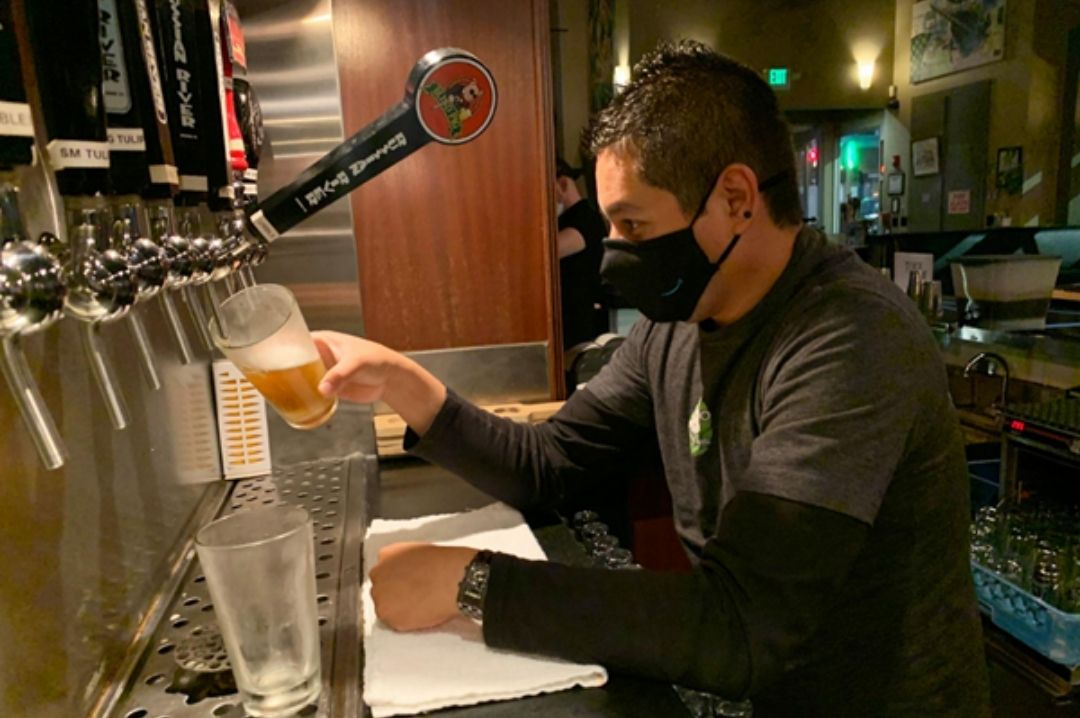 38 Degrees, Source Facebook
Public School: Not your regular craft beer pub, Public School is a chef-driven gastropub. Present in many locations across the country, one of their premier spots in Los Angeles. It serves exclusive craft beer and has an eclectic and seasonal menu that includes the PB&J burger, roasted beet & goat cheese salad and more. Their happy hour is called the 'Recess' and along with their list of draft beer also has artisanal cocktails and sommelier-selected wines. The beer range consists of twenty regulars and seasonal specials from different parts of the world. To know more about their menu, events and more, follow them on Facebook, Twitter and Instagram.
Timings:
Monday- Saturday: 12 pm to 11 pm
Sunday: 12 pm to 10 pm
Recess (Happy Hour): 3 pm to 7 pm
Address: PS213, 612 Flower Street, Los Angeles, CA 90017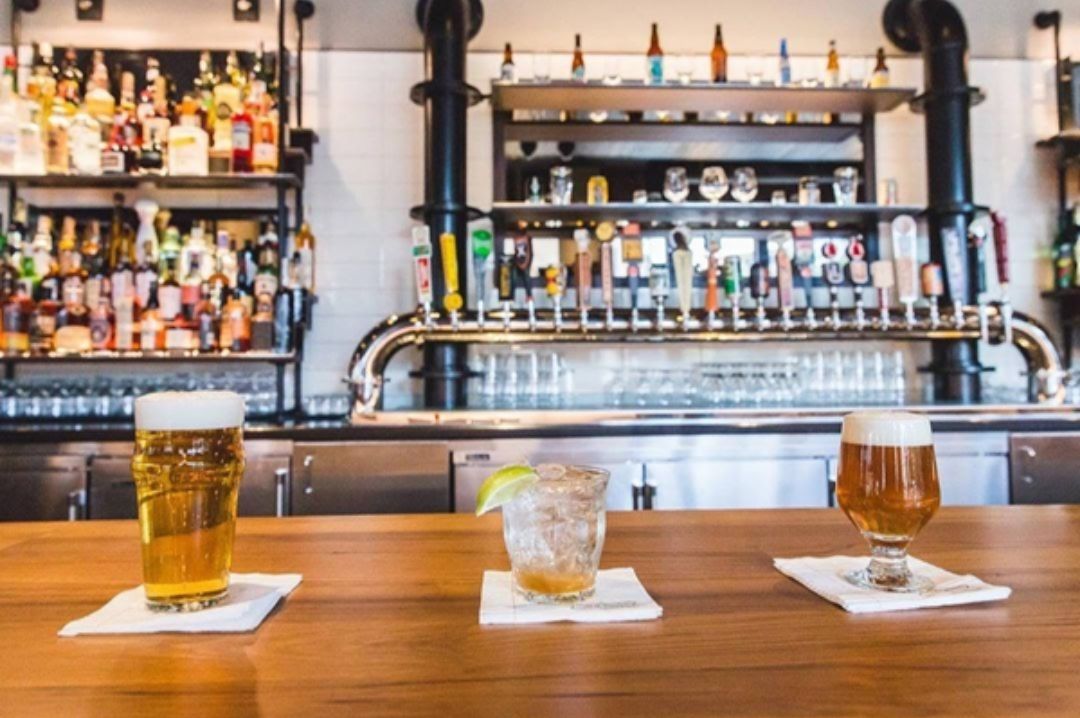 Public School, Source Facebook
The number of beers poured in all of these pubs is enough to keep your tummy in a world of joy. You will have your favorites but its never a bad thing to try something new. Who knows your favorite might just get a new rival!
Header Image: Public School, Source Facebook