10 American brews to crack open today
Top beers from the United States that featured in 2021 USA Beer Ratings.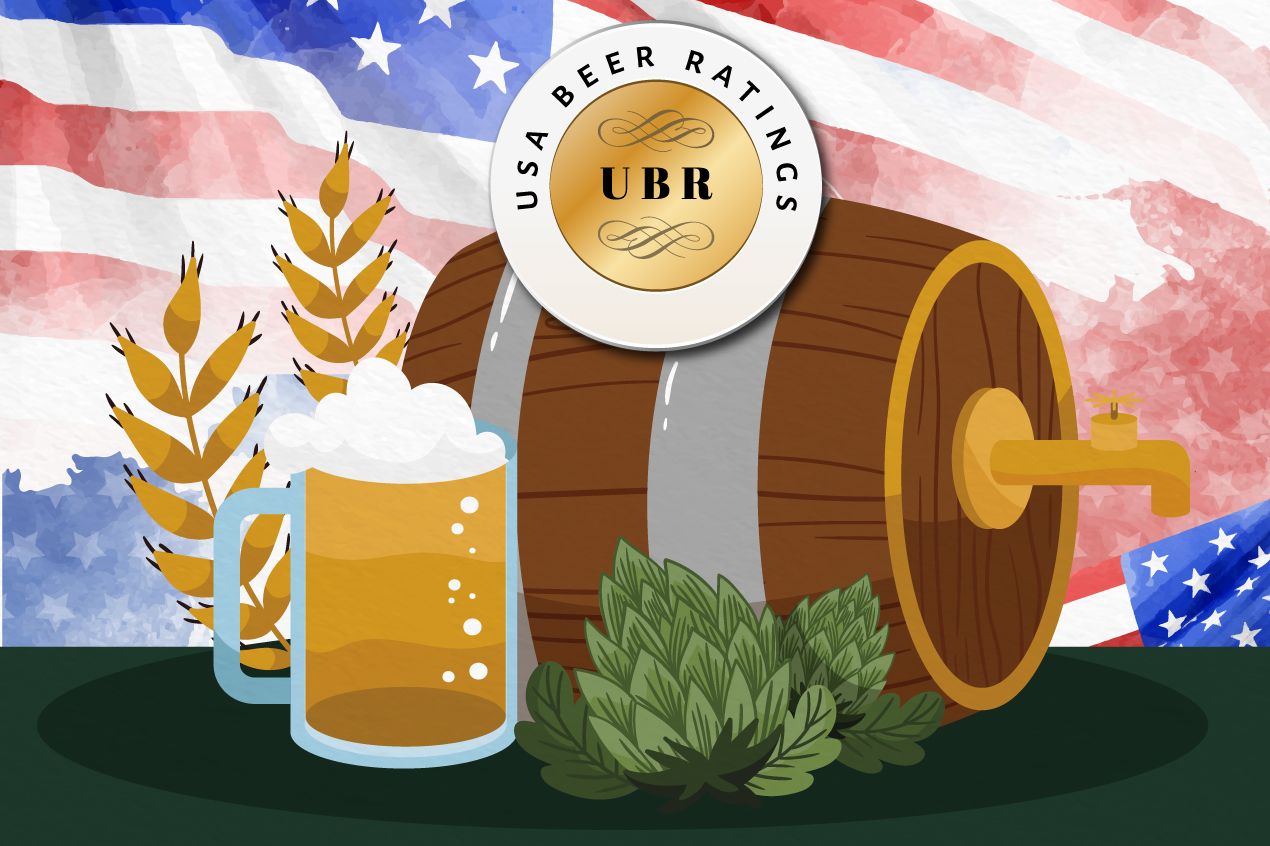 Did you know that the United States is home to over 8000 breweries? Every year, the USA Beer Ratings awards beers from around the world, based on their quality, value, and packaging. This year, at the 2021 USA Beer Ratings, American beers stole the spotlight, taking home over 140 medals.
The annual USA Beer Ratings sheds light on those brews that experts know we would love. The competition is judged by an expert panel of judges, which includes some of the country's top beer buyers, cicerone, beer writers, and other beer experts.
From light and fruity ales to lagers and pilsners, here are 10 American beers you need to try at some point this year.
Dr. Lupulin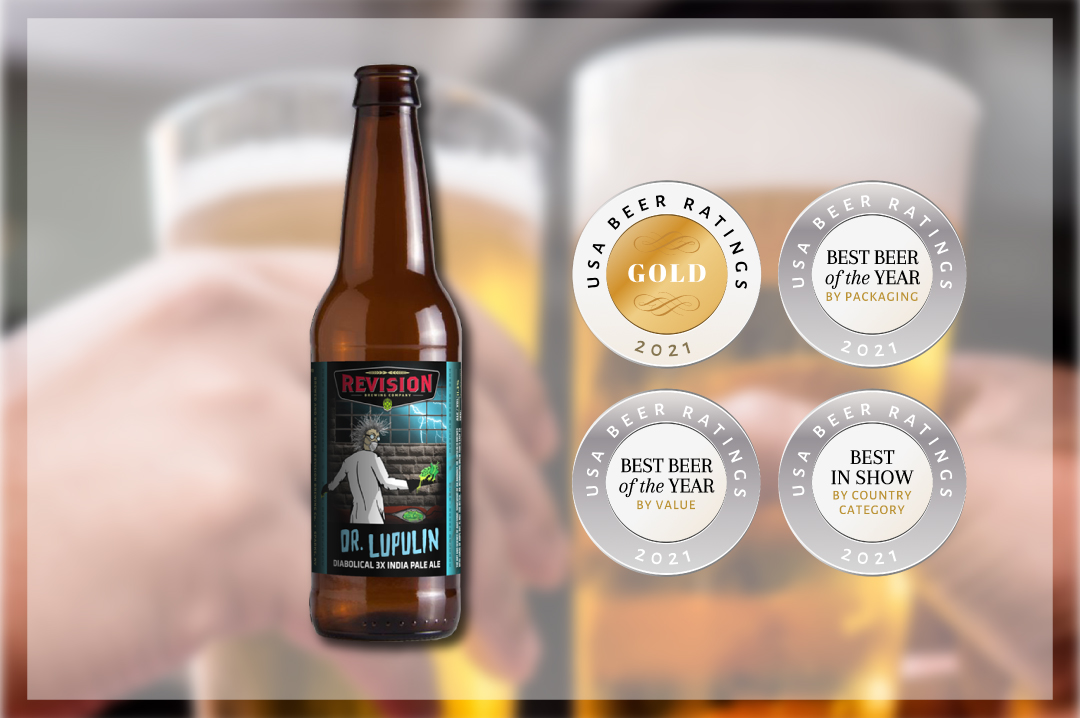 96 points
It all started in 2015 when Jeremy left Knee Deep Brewing Company and formed Revision Brewing with four additional founders. The brewery aims to produce revolutionary spirits and craft beers. This year the brand took home a bounty of medals from the competition, in which Dr. Lupulin was awarded four medals: Best in Show by Country (United States), Beer of the Year, Best Beer by Packaging, and a Gold Medal.
Doctor Lupulin is brewed with tons of hops but is not too bitter. Thus having a nose of hop characters such as pine, grapefruit peel, and underripe orange peel. The palate is mostly refreshing with a touch of malty-ness on the finish.
Average price - $17.99 (4pkb - 12oz)
Lush Puppy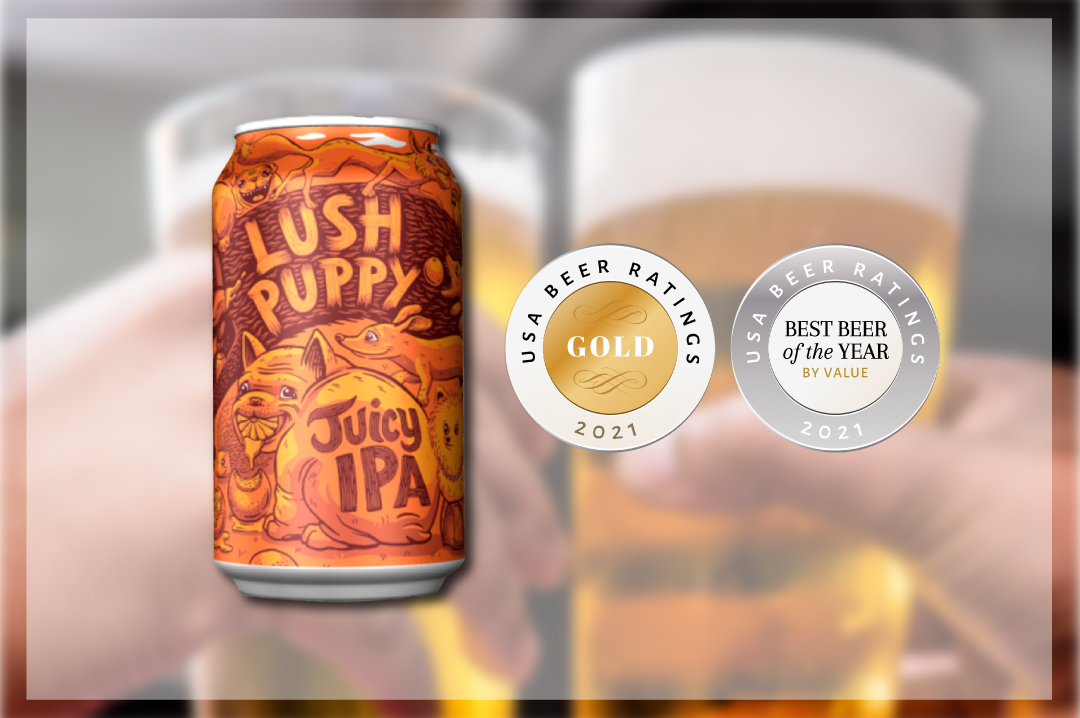 95 points
Made with huge amounts of hops, Lush Puppy is a great tropical beer with a citrusy flavor and aroma. This juicy IPA from Bootstrap Brewing was recognized as Best Beer by Value and was awarded a Gold Medal at the competition. Judges at the competition described this beer as "a juicy IPA with notes of orange and grapefruit juice complemented by notes of candied pine nuts and candied lemon peel."
Bootstrap Brewing is an independent craft brewery in Longmont Colorado, started by Leslie and Steve Kaczeus who left the high-tech industry to follow their dream of creating an adventurous craft brewery dedicated to producing only great beers.
Average price - $10.49 (pack of 6)
As Above Sour Below with Tangerine and Key Lime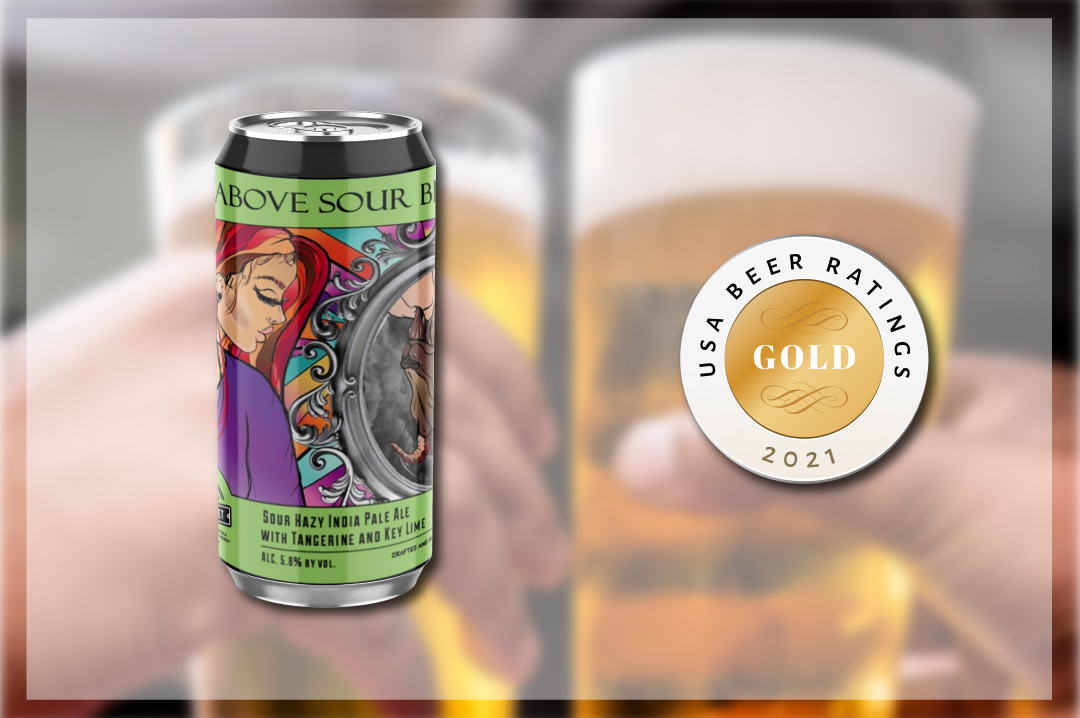 94 points
Letting the name speak for itself, this beer from Church Street Brewing Company has an intense aroma of key lime pie. The brewery was started by Joe Gregor when his son bought him a home brewing kit. Being a chemical engineer, Joe enjoyed brewing beer so much that later he started his own brewery. As Above Sour Below with Tangerine and Key Lime is an incredibly golden beer exploding with bright citrus. This beer is lime and tangerine driven with a slightly salty and savory hop finish. At the competition, the beer was awarded a Gold Medal.
Average price - $12.99 (pack of 4 - 16oz)
Get Right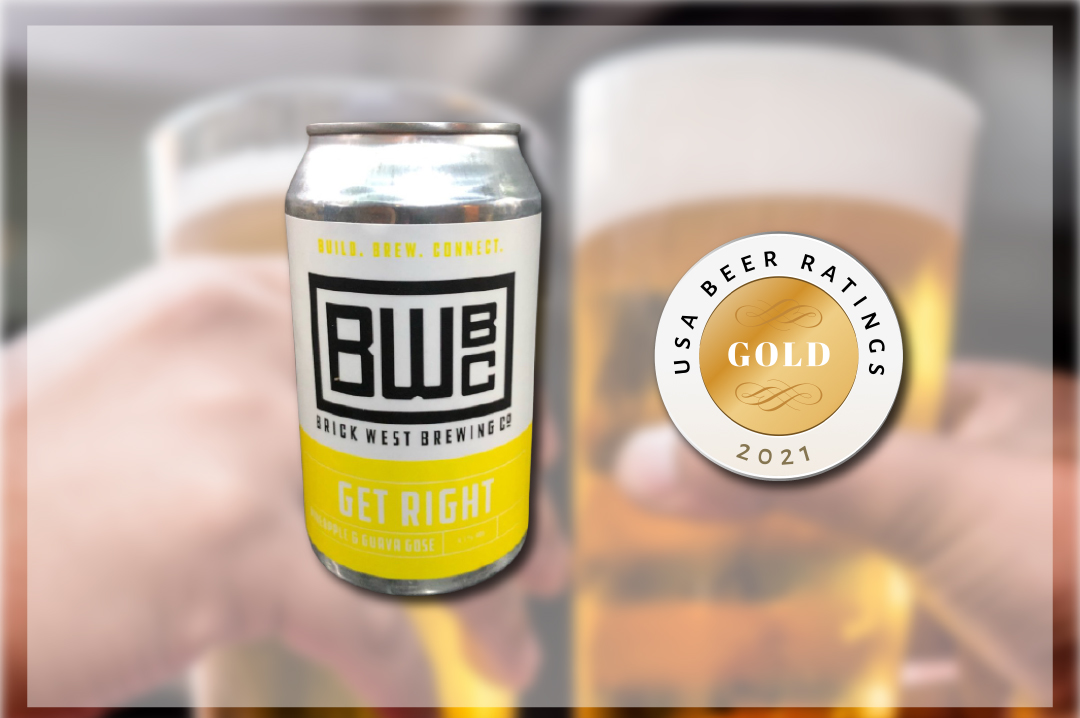 93 points
Get Right is a German Ale from Brick West Brewing Co. which showcases light bready malt flavors and clean fermentation flavors with bright, lemony, and balanced acidity. Brick West Brewing Co.is rooted in Spokane's West End, and the place features a fifteen-barrel brewery, taproom, and beer garden.
The brewery was established as an investment back into the city which they call home. Get Right is a beautiful lime and salt combination that is complimented by a light maltiness. This beer would be great for the beach or as a summer afternoon sipper.
Night Nurse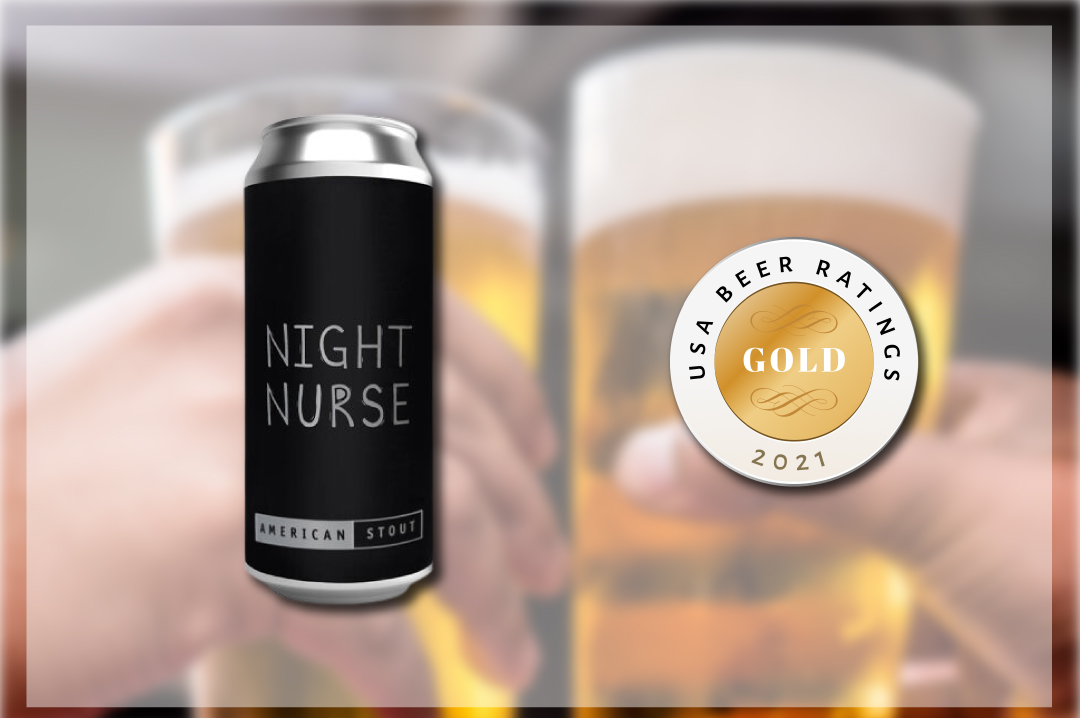 92 points
Night Nurse from Fogtown Brewing Company has nuances of rich chocolate notes with a crisp finish. This beer has flavors of candied walnut, toasted peanut, and burnt espresso on the palate. Judges at the competition described the beer to be "shockingly refreshing."
In 2017, Fogtown was the first to open a brewery in Ellsworth, Maine, with an aim to produce local craft beers. Currently, they run a brewery and beer garden in Ellsworth and a taproom in downtown Bar Harbour. The place features limited-release wines, ciders, and a new barrel blending program. Check out their website for timings, location, and menu.
Leave No Trace Lager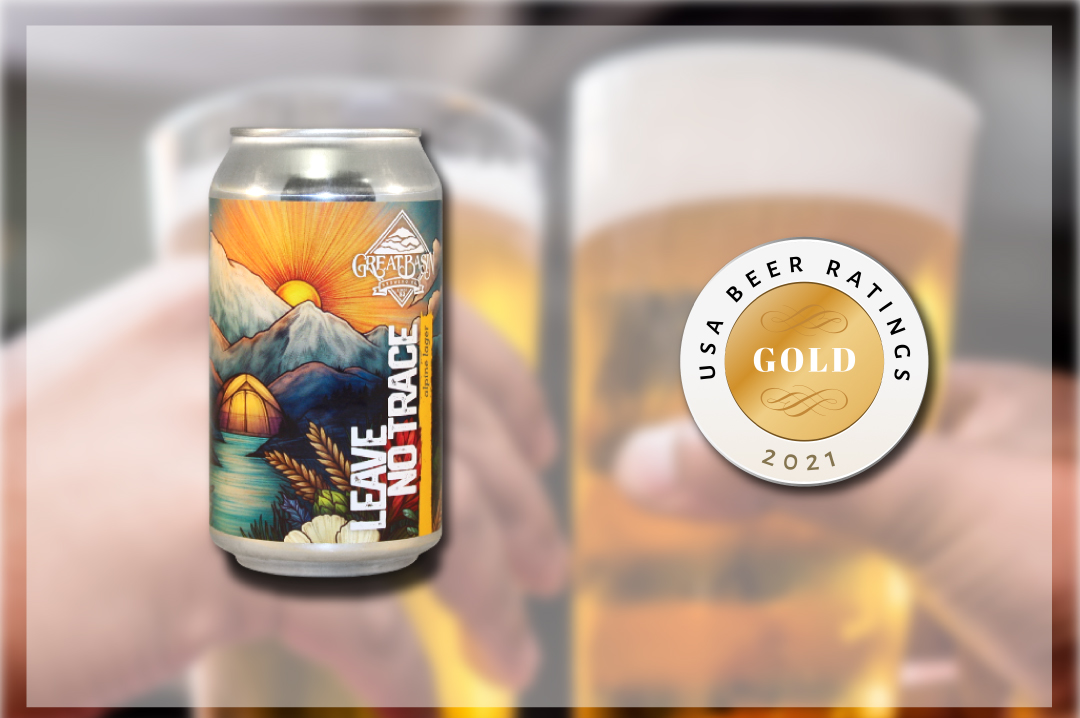 92 points
Great Basin Brewing Company's Leave No Trace Lager, a gold medal winner, is inspired by the pristine forests, lakes, and peaks surrounding their brewery at the edge of the eastern Sierra.
This alpine lager is super refreshing with just the right amount of malt. The beer features great carbonation to clean up the palate and tastes like peanut, cloves, citrus peels, and freshly roasted sweet corn. The Great Basin Brewery has partnered with Pacific Crest Trail Association to help preserve and protect the enduring beauty of the Pacific Crest Trail.
Average price - $9.99 (pack of 6)
Go Nuts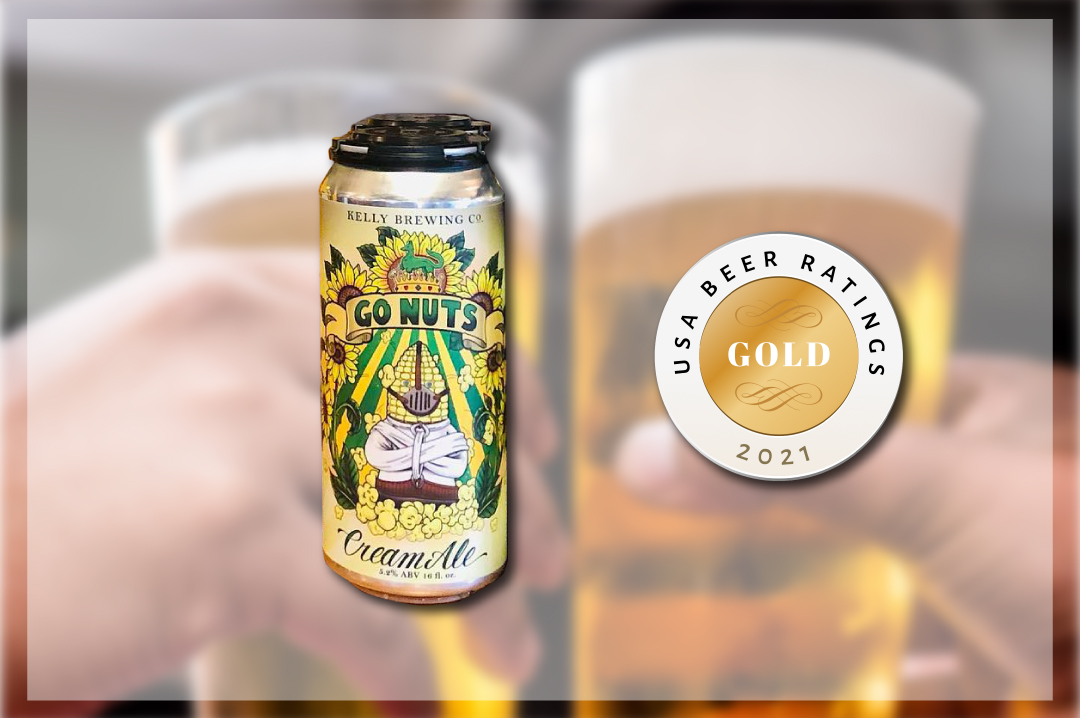 92 points
Go Nuts is a light, crisp, refreshing, and fruit-forward beer with a slightly heavier mouthfeel. Brewed by Kelly Brewing Company, this beer also won a Gold Medal at the competition. With no noticeable hop flavors, the Go Nuts Cream Ale has beautiful notes of bitter bark, orange and lemon peel, and coriander. On the palate, it has flavors of vanilla and finishes clean. Kelly Brewing Company is one of the few breweries in the country to still open-ferment their beers, and they use Morgan Hill water to brew their beer.
Tartbreak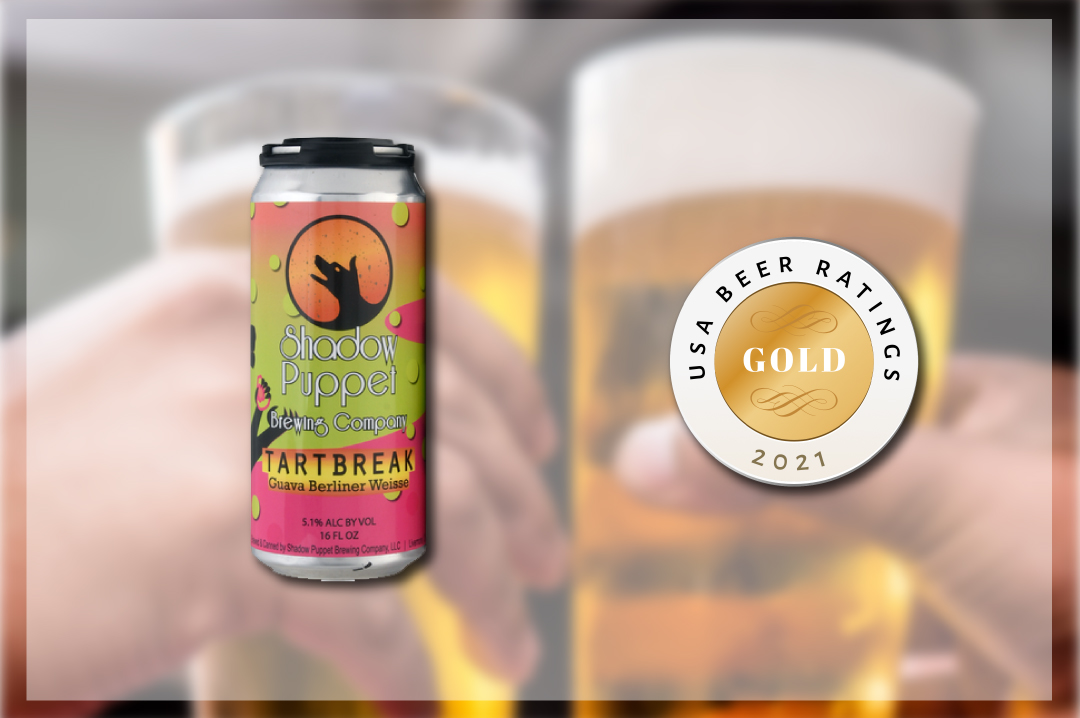 92 points
Located in Livermore CA, Shadow Puppet Brewing Company showcased its Tartbreak at the competition. The award-winning beer provides light hints of guava and slight green apple candy. On the palate, it has tastes of fresh guava notes and a soft pie crust with a hint of citrus tones that balance out the fruit. Overall the beer is light and refreshing.
Shadow Puppet is a family-owned craft brewery, specializing in its very own unique beer flavor profiles. At their brewery, they use traditional brewing techniques with uncommon ingredients to produce beers.
Average price - $107.00 (24 cans of 16oz each)
Veza Sur - Spanglish Lager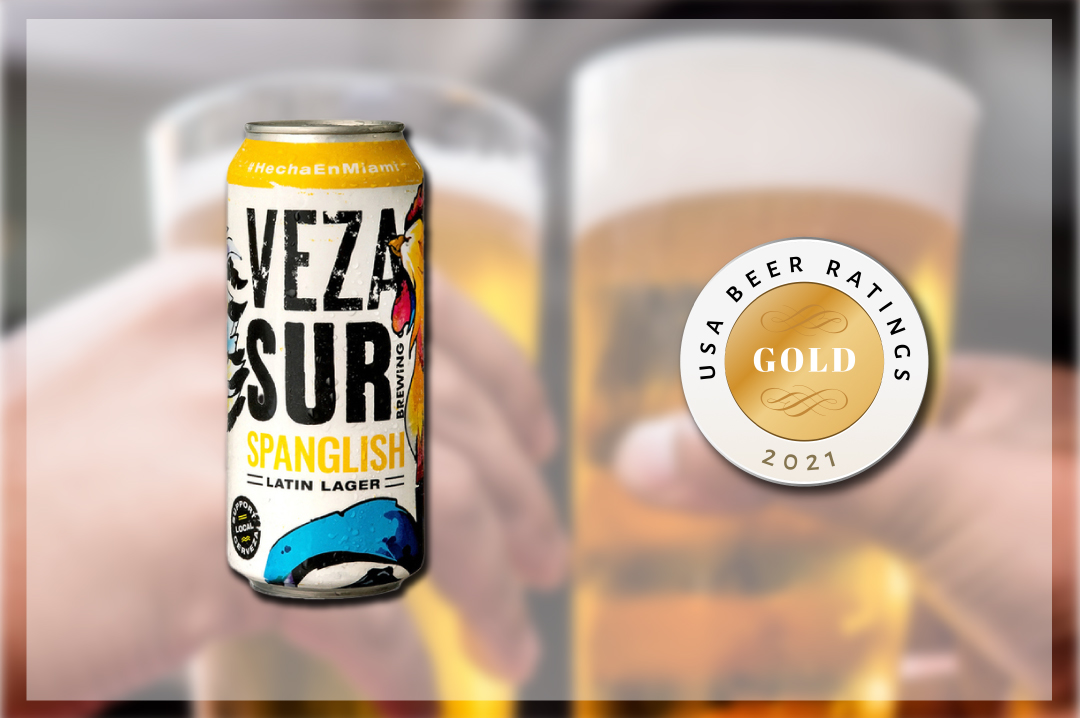 91 points
The Spanglish Lager is inspired by Veza Sur's Latin roots. This Latin lager has just the right amount of malty richness while still being refreshing. On the palate, it has a pleasant faint sweetness of honey, candied apple, and cornbread flavors. In all, the beer is crisp and refreshing, perfect for a hot Miami day. The Veza Sur Brewing Company is Miami-born with Latin American roots. The brewery focuses on flavorful and sessionable beers that are well suited for summers and mild winters.
Bo Pils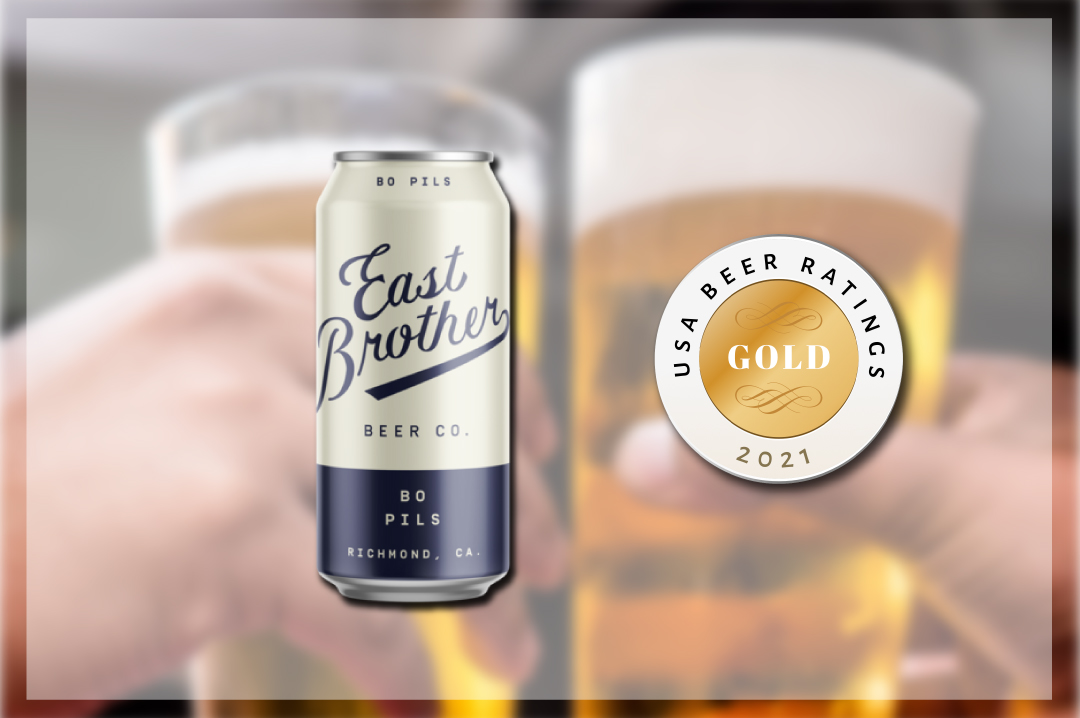 90 points
Bo Pils is a Bohemian-style beer from the East Brother Beer Co. This beer has a golden color with a lemony noble hop character. It has rich malt aromas of graham cracker and lightly toasted challah. Bo Pils is light and crisp with a citrus and herbal finish. The dedicated team of East Brother Beer Co. focuses on traditional and classic brewing styles. The brewery is based in Richmond, CA, and features a taproom.
Average price - $45.00
South San Francisco Conference Center, 255 South Airport Boulevard, South San Francisco, CA 94080, United States
Register Now
South San Francisco Conference Center, 255 South Airport Boulevard, South San Francisco, CA 94080, United States
Register Now