The Best Winery Day Trips around Los Angeles
Live music, ocean views, food trucks, and the most excellent wines to taste around Los Angeles.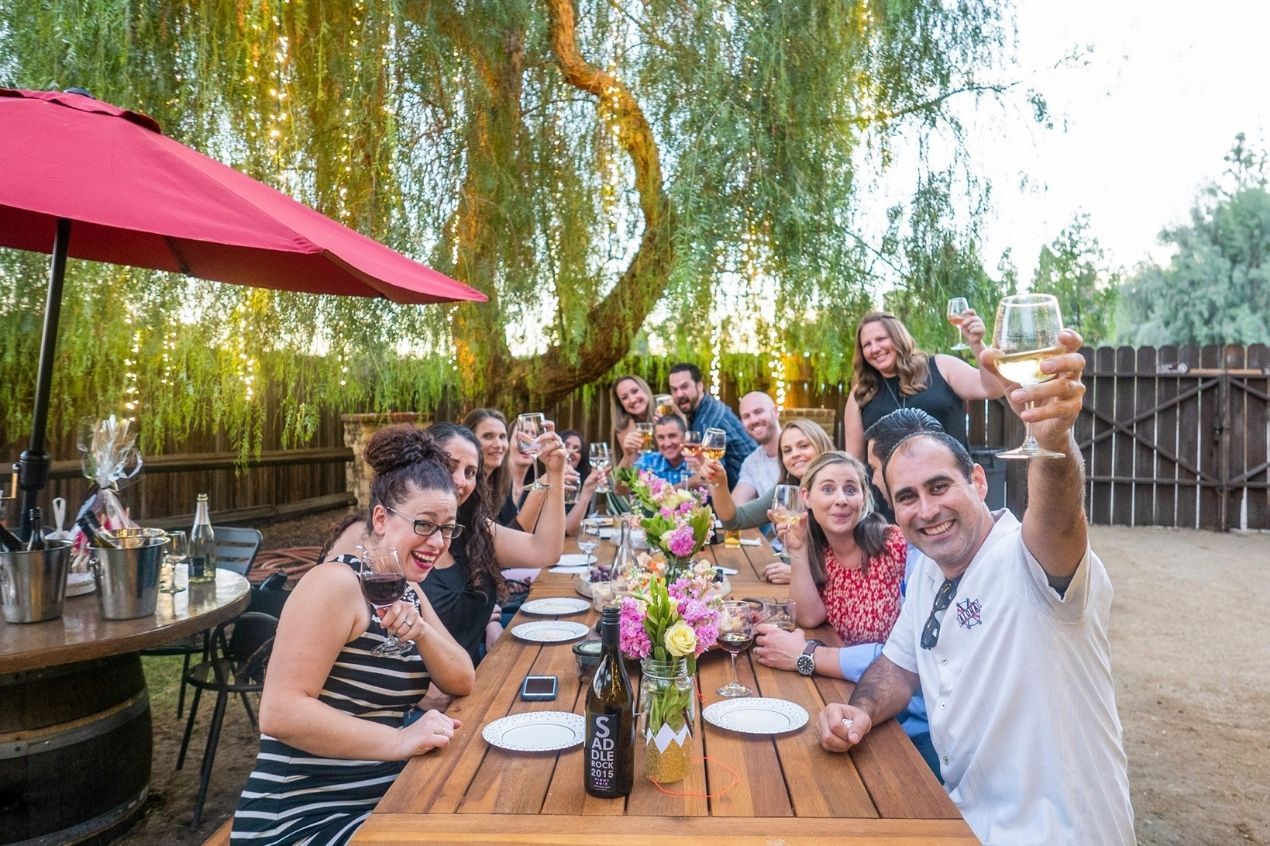 Californians are spoiled for choices in Southern California. With Napa and Sonoma right at their doorstep, a wine tasting weekend away. is easy to do But if you're looking for a wine tasting that is closer to home? These nearby tasting rooms are great for a day trip, no matter what neighborhood in L.A. you stay in. Just a note, guys — whether you're driving for 45 minutes or two hours, you're going to need a designated driver. Happy sipping!
A trip to Malibu Wines is a rite of passage for Angelenos. It's easy to see why: the scenic vineyard and tasting room have plenty of grass for a picnic (you can bring food, but no alcohol); themed activities include Friday night karaoke, Sunday yoga and mimosas, and Thursday nights movies. The drinks behind the bar are swift and abundant. For something a bit more exciting, Malibu Wine Safari blends the experience of a zoo and a winery on its two-hour nature tour, where you can personally feed the animals while stopping to taste different Saddlerock Ranch wines.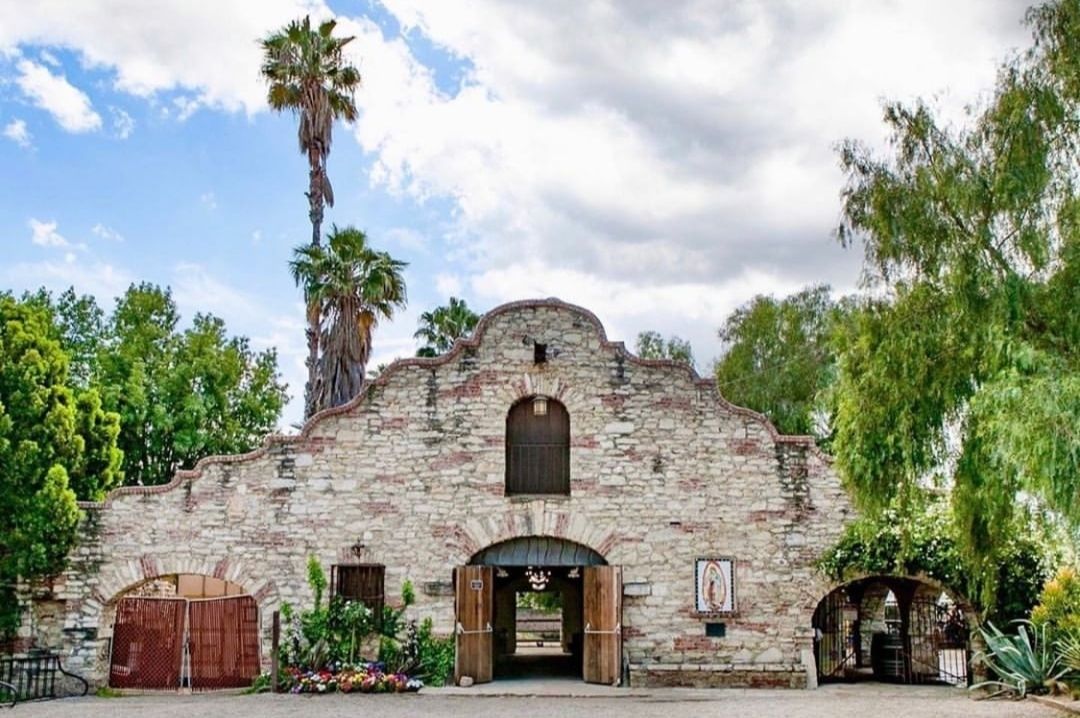 It's only fitting that a winery selling Malibu-grown wine has a stellar view of the ocean. One step into Rosenthal's Winery is an idyllic escape from L.A.'s fast-paced life (and you'll forget about the PCH congestion you've experienced to get there). Boasting beachside views, coastal breezes, and a comfortable outdoor seating area, this casual wine center is the ideal place for a weekend group tasting ($13 for four tastings). Live beach tunes permeate the courtyard with local live bands playing and there is a food truck nearby.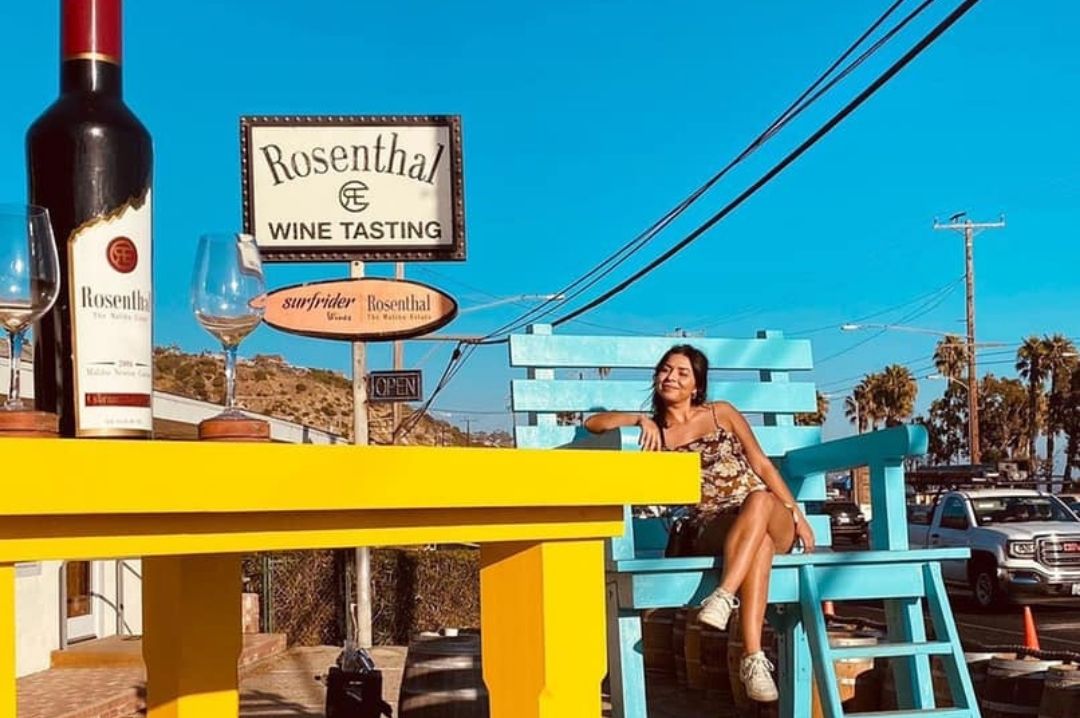 Named after the town of Cornell, which is home to Agoura Hills, Cornell Winery is a luxurious tasting room that celebrates L.A. wines sourced from Monterey.
Adirondack chairs are spread outside. You can take a ride to the scenery before you step into the cabin. A gift shop and an art gallery welcome customers first before they turn into a pub. Tastings are $10 for five tastes of wine that you can enjoy at the bar or in the back room. If you want a bite to eat afterward, Old Place is a restaurant right next door (and run by the same people). It offers comfort food in a rustic environment.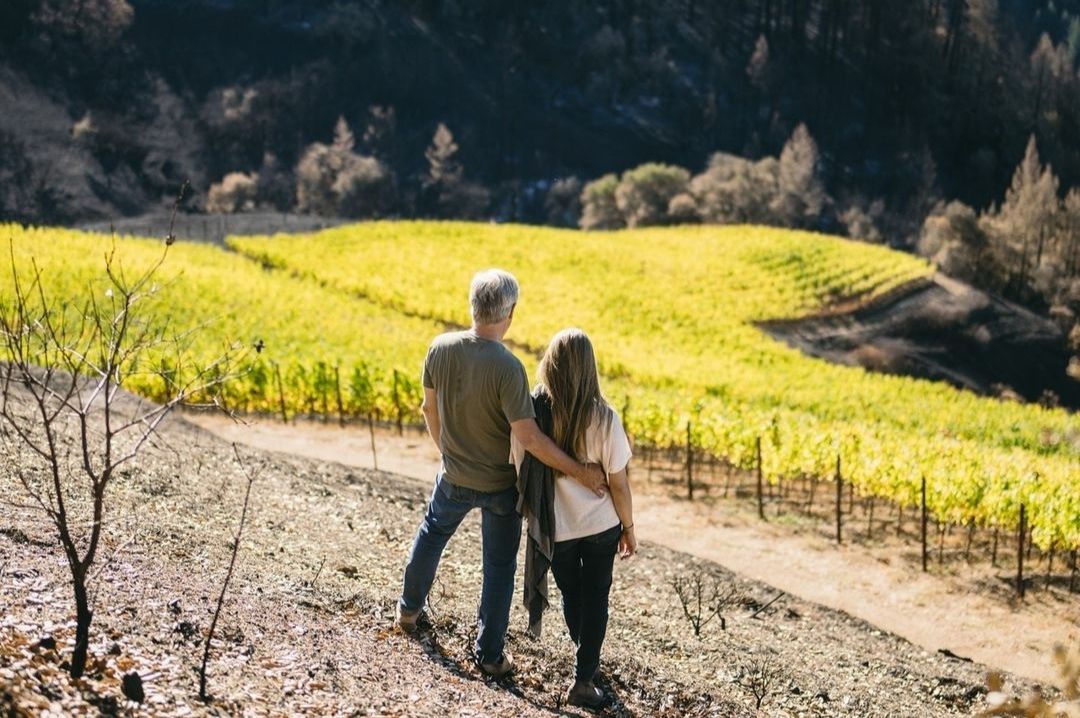 The Ojai Vineyard is about an hour and a half away from Los Angeles, and there are a few great wine-tasting choices in the area. The Ojai Vineyard specializes in pinot noir, syrah, and a range of white wine varietals, offering more than 300 different bottles in their cozy dining room. Friday, Saturday, and Sunday nights spotlight Library flights (wines aged 10-20 years) and occasional food pairings are offered.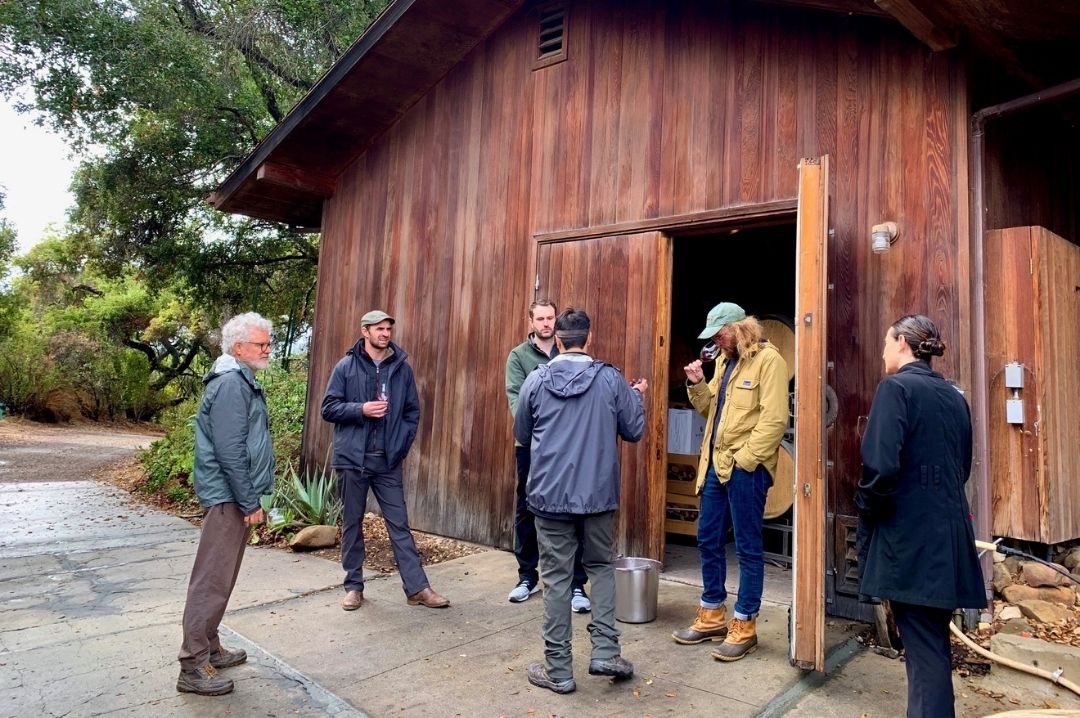 CassaBarranca is another outstanding choice in Ojai. While a sprawling, ancient estate sits on the winery (and is available for private holiday rentals), the tasting room is located in downtown Ojai. Thirty imbibers drink certified organic, award-winning rieslings, available in two separate flights. Afterward, take a walk along the arcade, where you can find clothes, shops, and ice cream.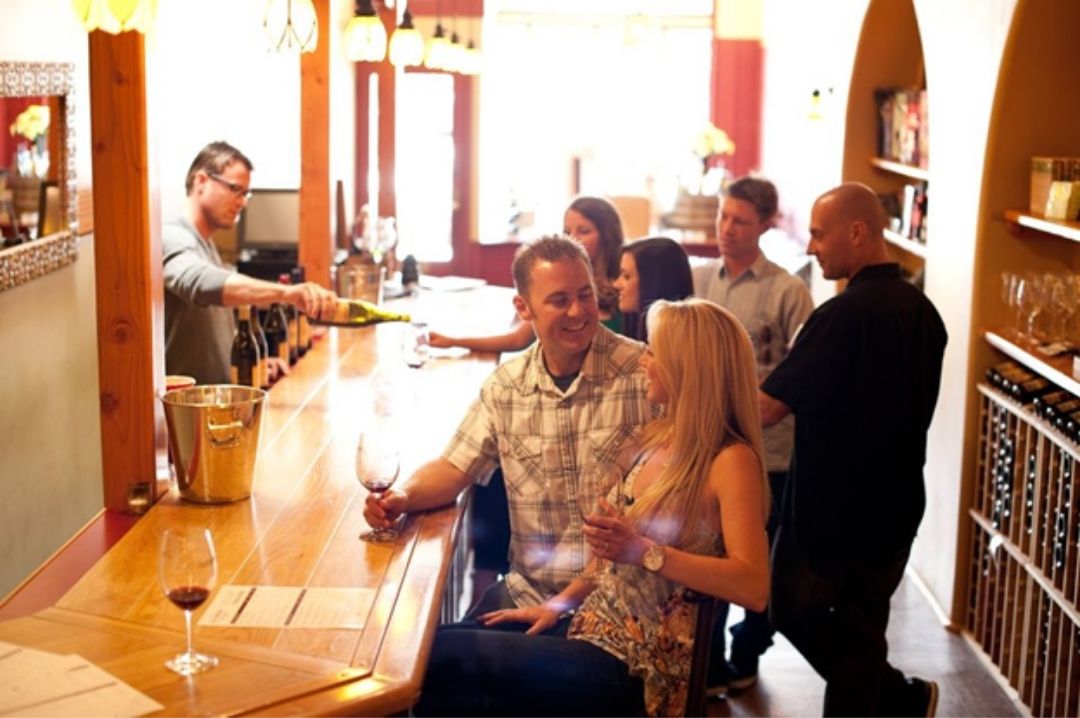 Maurice Carrie Vineyard & Winery (Temecula)
A two-hour drive takes you to Temecula, a significant wine zone and Maurice Carrie Vineyard & Winery is a great place to start. The 91-acre vineyard produces mainly sparkling wine and white wine, although a range of dry red wines is also available. Visitors can have a picnic lunch. They also get to learn about the winemaking process and taste their excellent wines ($15 for five tastings), but be sure to try the winery's famous sourdough bread filled with oozing brie — feeds about five people, so bring your mates.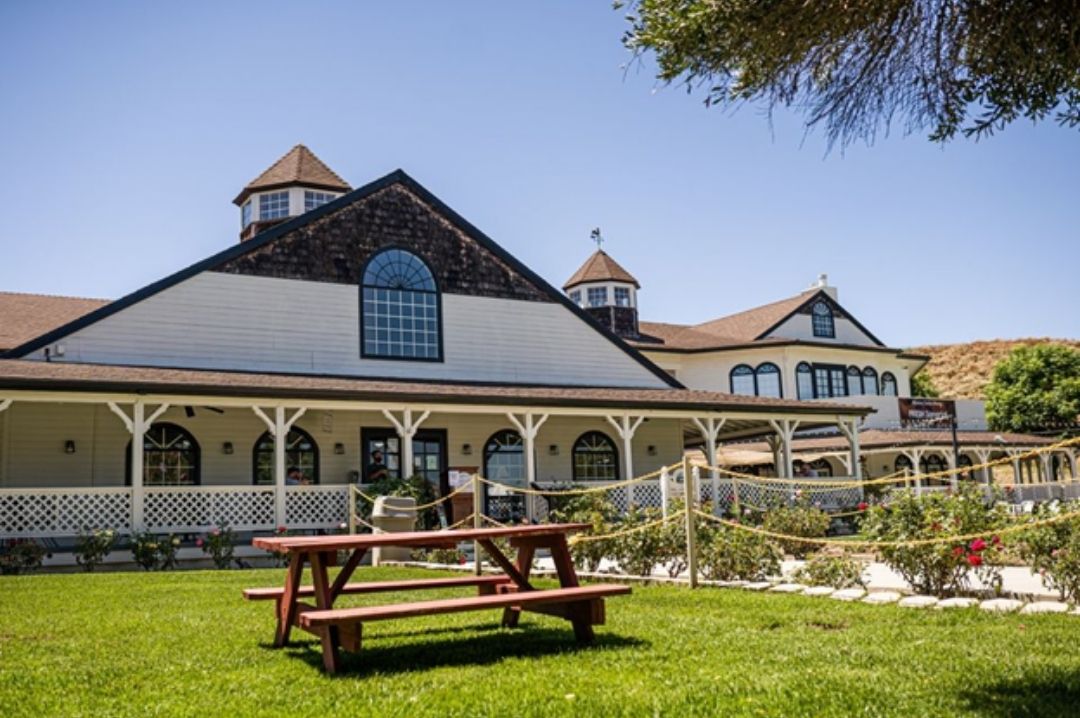 Lorimar Vineyards & Wineries (Temecula)
Temecula is also host to Lorimar Vineyards & Winery, which boasts a Tuscan-style tasting room and breathtaking views of the Santa Ana Mountains and Mount Palomar. Tastings range from $14 to $25 and are best enjoyed on the idyllic patio, where live music is playing all weekend.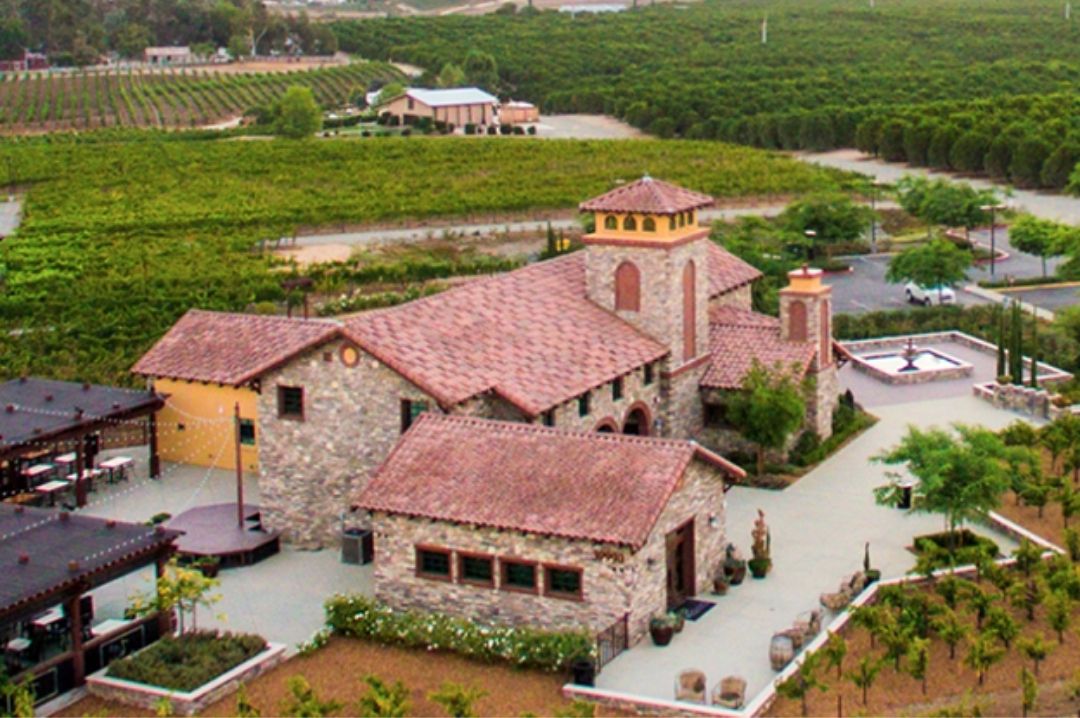 Carhartt Vineyard (Los Olivos)
Los Olivos is another attractive wine tasting area, and Carhartt Vineyard is one of the most popular wine tasting locations. The family-owned and run winery is based in Santa Ynez, but you can taste their wares at the self-titled "world's smallest tasting room" in Los Olivos, where you'll typically stand shoulder to shoulder with fellow tasters. It is truly a wonderful environment in which to try the excellent range of Carhatt wines.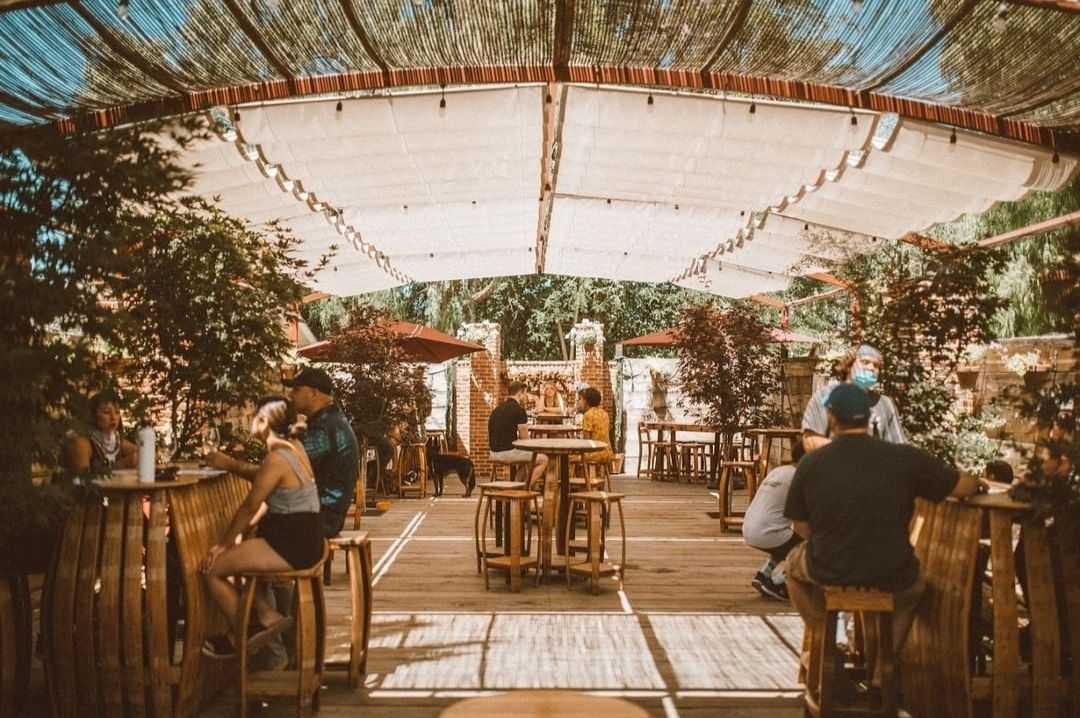 The Santa Barbara Urban Wine Trail
This is not a single winery, but a series of wine tasting rooms, which may be one of the best ways to experience Santa Barbara's rich wine culture. Half a dozen tasting rooms are located in the historic El Paseo complex, and even more so in the eclectic neighborhood. Visitors can pay for a flight at each tasting room, or a $150 membership card (decent for a round of free tastings at each one).