What to do in LA this September
Out and about in LA this September? Here's what the city is up to.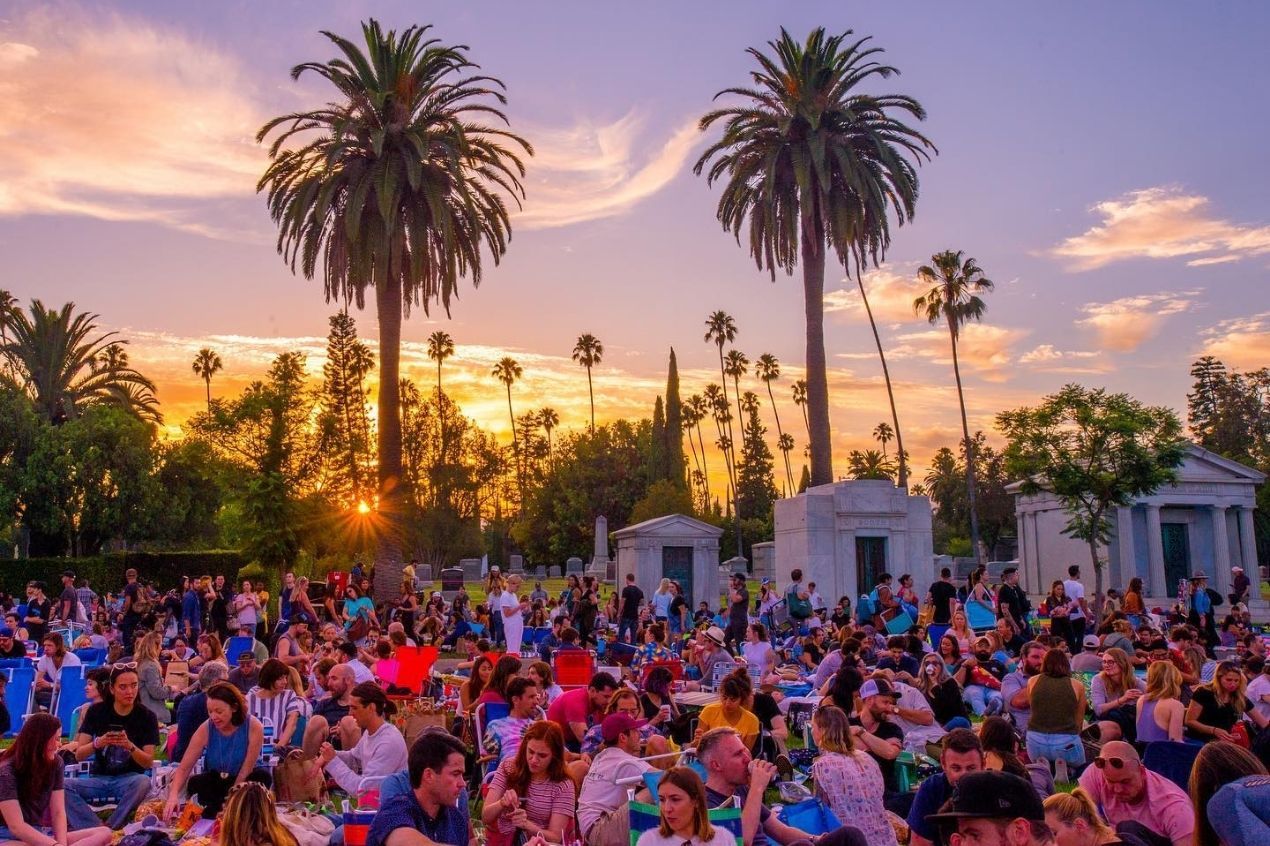 Rejoice in LA's finest events this September with food fairs, music concerts, movie nights, beach activities, and more as you lace your boots and get ready for some action. From thrilling affairs to quiet night-outs, LA surrounds itself with the best and we have made sure you make the most of it with these options.
Vegan Playground Summer Nights
(Every Wednesday, throughout September)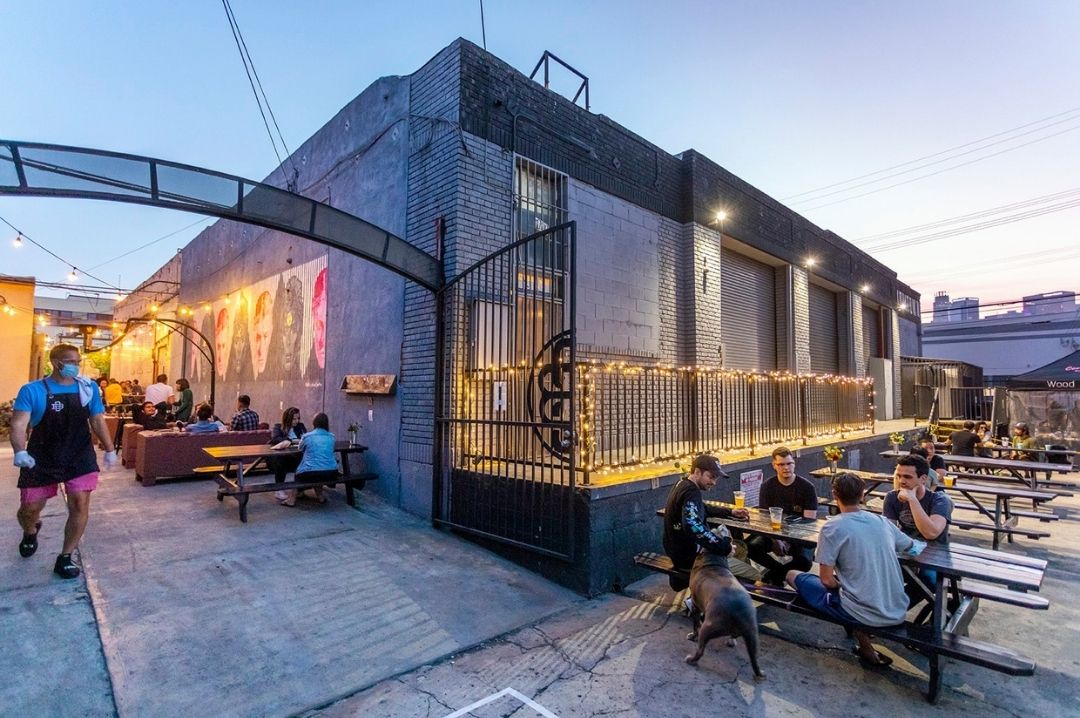 Boomtown Brewery, Source: Facebook
Attention vegan lovers, there is a market just for you with a lineup of more than 20 vegan vendors at the Boomtown Brewery. Yes, it is open for all and provides free parking. There is a lot to grab at the Vegan Playground Summer Nights with vegan food, drinks, and merchandise. It is pet-friendly so don't feel shy to bring your fluffy companion along.
Location - 700 Jackson St, Los Angeles 90012.
Timings - 5 pm to 9 pm
Click here to register for free.
Delusion
(Throughout September)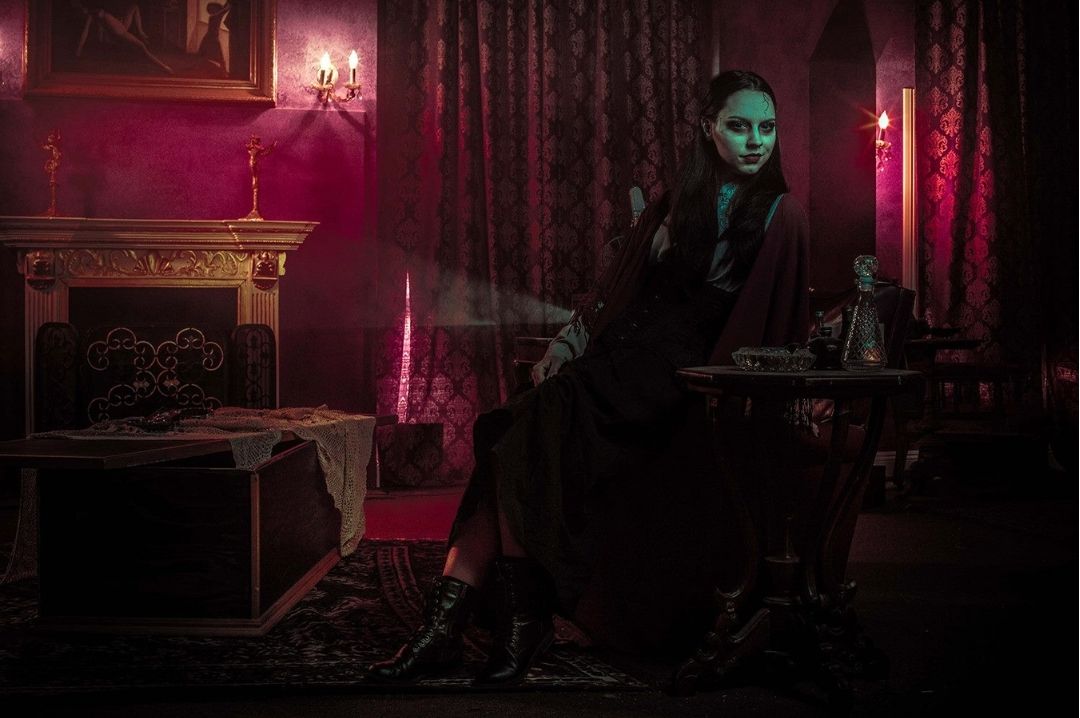 Enter a world of horror with Delusion, Source: Facebook
Up for a jump? Get ready for an interactive horror experience - Delusion. Play your part in the horror story of Reapers Remorse set in a 146-year-old mansion. Roam around the mansion's open area with a cocktail in your hand or dare to step in and face the mysterious horror show that awaits. Opt for the VIP ticket if you are looking for an immersive experience, taking you to the mansion's second floor and drowning you in the storyline.
Ticket per person - $89.99
VIP ticket per person - $89.99 + $30
Location - 2640 Pomona Blvd, Pomona, 91768.
Rooftop Cinema Club
(Throughout September)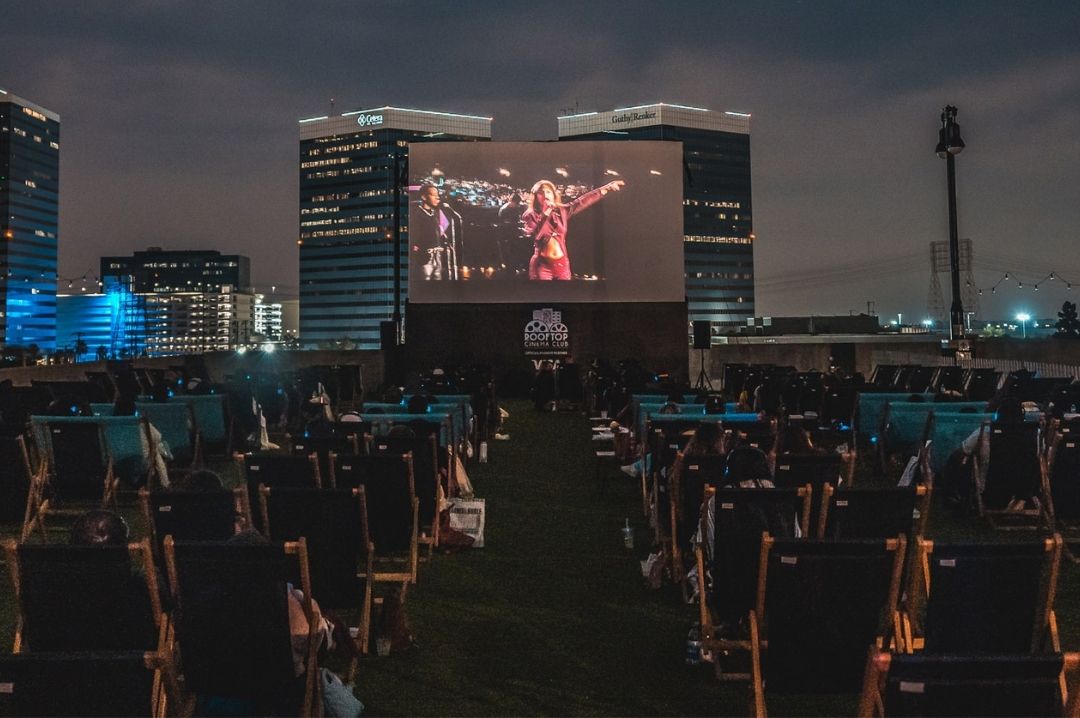 Movie night at Rooftop Cinema Club El Segundo, Source: Facebook
Screening blockbuster movies like La La Land, Scream, Greatest Showman, Pulp Fiction, Forrest Gump, and more, at three different locations in LA, the Rooftop Cinema Club is a great pick for romantic dates with your partner - or a chill night out with friends. We recommend the one in the El Segundo district where you can sip on ready-to-drink cocktails and grub on delicious food in the comfort of adjustable deckchairs. A perfect movie night is in the waiting at the Rooftop Cinema Club.
Location - 1310 E Franklin Ave, El Segundo, CA 90245.
Smorgasburg LA
(Every Sunday, throughout September)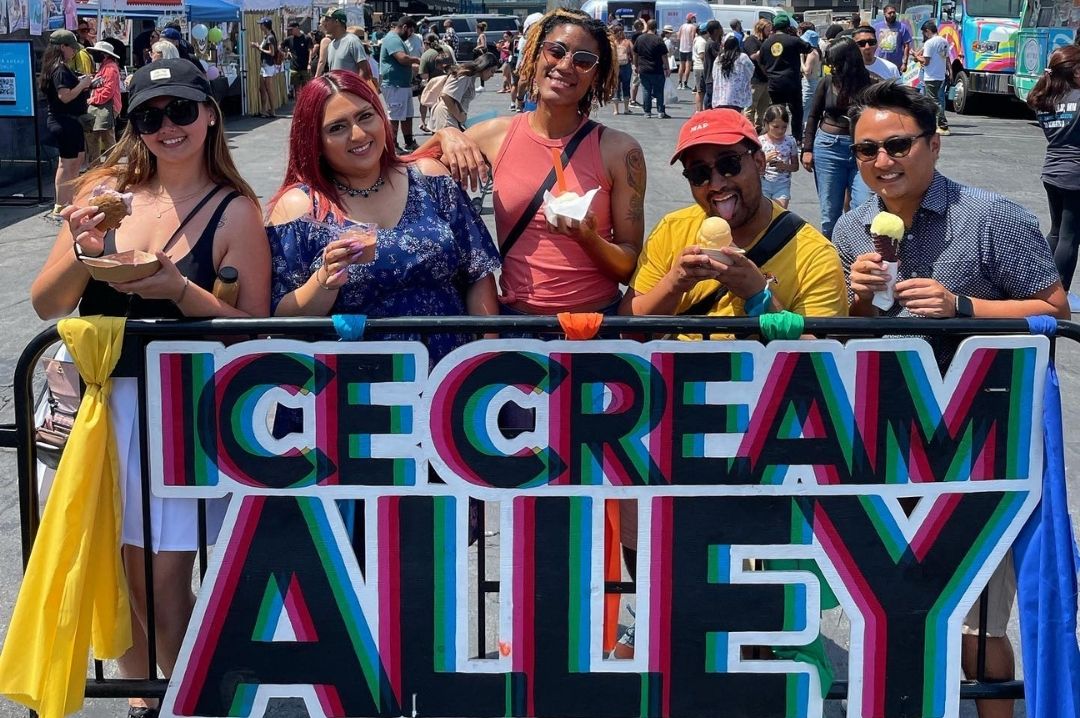 Ice Cream Alley at Smorgasburg market in LA, Source: Facebook
One of the largest open-air weekly food markets in America, Smorgasburg attracts homebodies with a variety of 75 food and retail stalls. Choose from a range of savory items, sweet bites, cocktails, and beer options at the market. The Ice Cream Alley and Love Micheladas beer garden will be star highlights of the open market this year.
Location - 777 S Alameda St, Los Angeles, CA 90021.
Timings - 10 am to 4 am (Sunday)
Cinespia Cemetery Screenings
(Throughout September)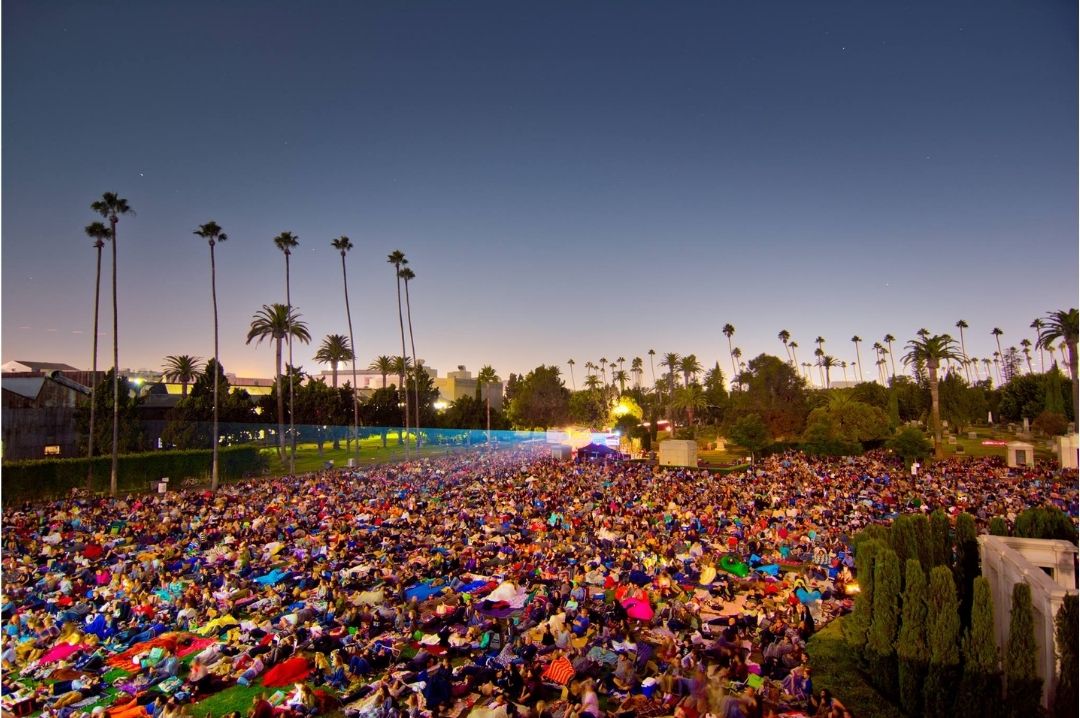 Cinespia Cemetery Screenings at Fairbanks Lawn, Source: Facebook
It doesn't get any better than an evening picnic loaded with drinks, food, movies, and DJ parties. The Cinespia Cemetery Screenings are held at the Fairbanks Lawn, where you can bring your picnic essentials (blanket, pillows, food, and drinks) and enjoy movies with your friends. DJ sets will keep you entertained as you make your way to the park.
Location - 6000 Santa Monica Blvd, Los Angeles, CA 90038.
Green Day + Weezer + Fall Out Boy
(Friday, September 3)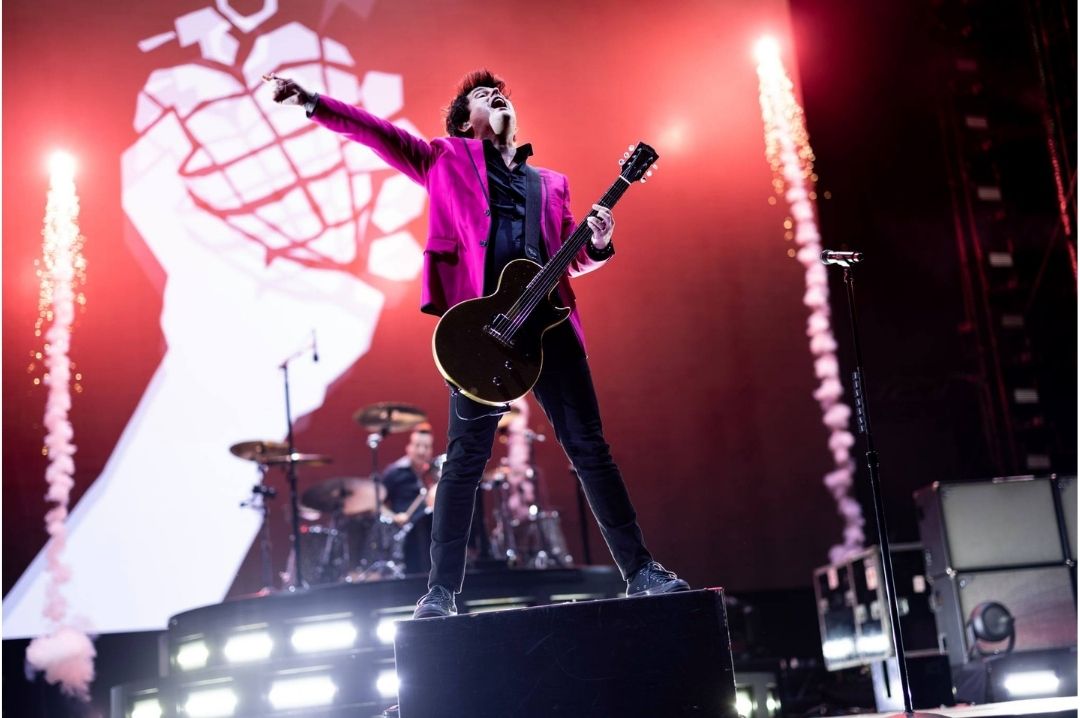 Green Day performing on stage, Source: Facebook
Rock tours are starting to find their rhythm again and there is one in LA this September. The Hella Mega Tour is bringing together Green Day, Fall Out Boy, and Weezer at the Dodger Stadium. We really can't wait for Green Day to light up the stage with our favorite hit, 21 Guns.
Location - 1000 Vin Scully Ave, Los Angeles 90012.
Timings - 5.30 pm onwards
Ankara Festival
(Friday, 3 September to Monday, 6 September)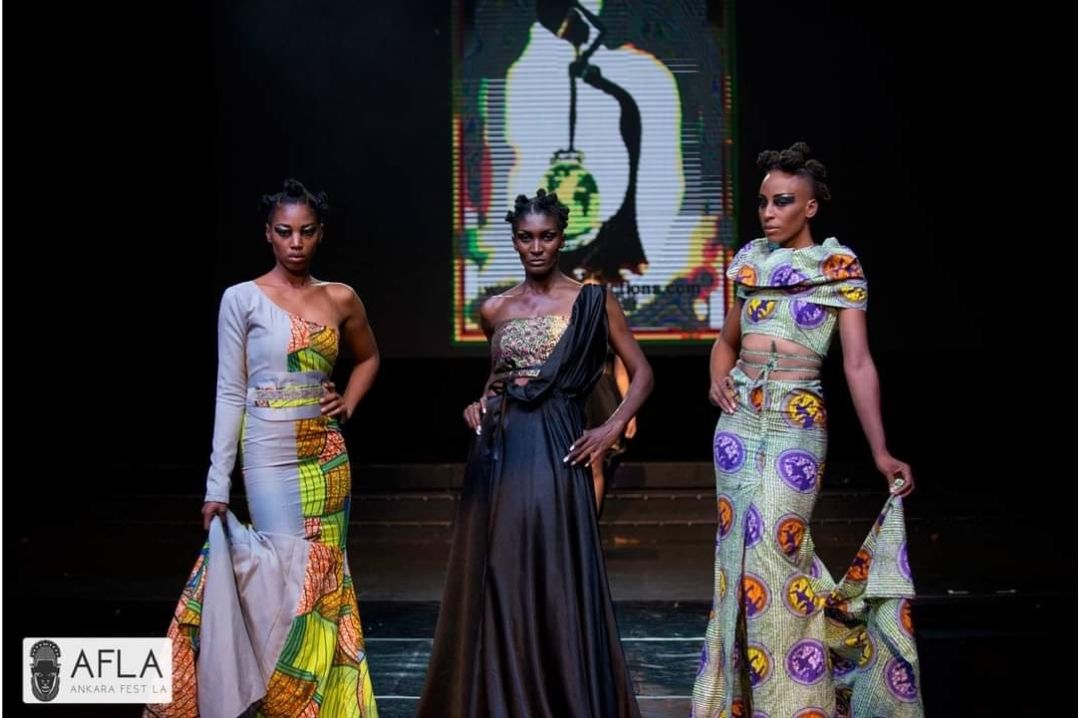 Ankara Festival fashion show, Source: Facebook
Returning for its 11th edition, the Ankara Festival celebrates, promotes, and highlights African culture through fashion, arts, music, dance, and food. Be a part of the fashion shows, enjoy authentic African food, and dance your way to late night after parties. Newly elected Vice President, Kamala Harris, will be leading the line to inaugurate this thrilling festival on Labor Day.
Tickets start from $60.
Location - 740 S Broadway, Los Angeles, CA 90014.
Timings - 7 pm to 2 am
Fiesta Hermosa
(4-6 September)
Broken into three sections, namely, the lawn, the garden, and the sidewalk, Fiesta Hermosa brings together locals through a festival of arts, food, and music. You will find over 100 art booths in the lawn area; merry go round, ferris wheel, and experiential exhibitors in The Garden; and food and art stalls on the sidewalk. If you've had enough of the fest, head to the ever glowing Hermosa beach for some relaxation. Note: Ticket required for the garden area.
Location - Hermosa Ave, Pier Ave, Hermosa Beach, CA 90254.
Timings - 12 pm to 8 pm (Monday)
12 pm to 10 pm (Saturday and Sunday)
Marvel Studios' Black Panther in Concert
(10-12 September)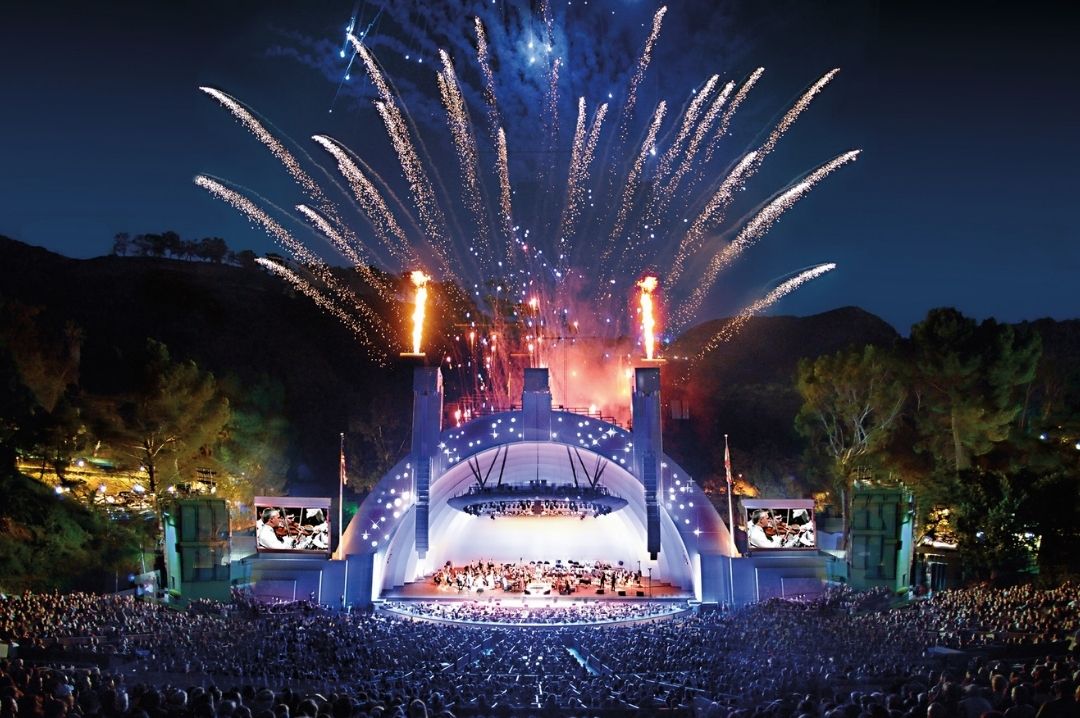 The Hollywood Bowl in LA, Source: Facebook
It is the Hollywood Bowl where Wakandans will gather to see T'Challa crowned as king. For the first time ever, you can watch the Marvel superhero in action with LA Grudwig performing an oscar-winning score at the screening. This one is unmissable, especially if you're a Marvel fan.
Location - 2301 N Highland Ave, Los Angeles, CA 90068.
Timings - 6 pm onwards
Surf City Surf Dog
(Saturday, September 25)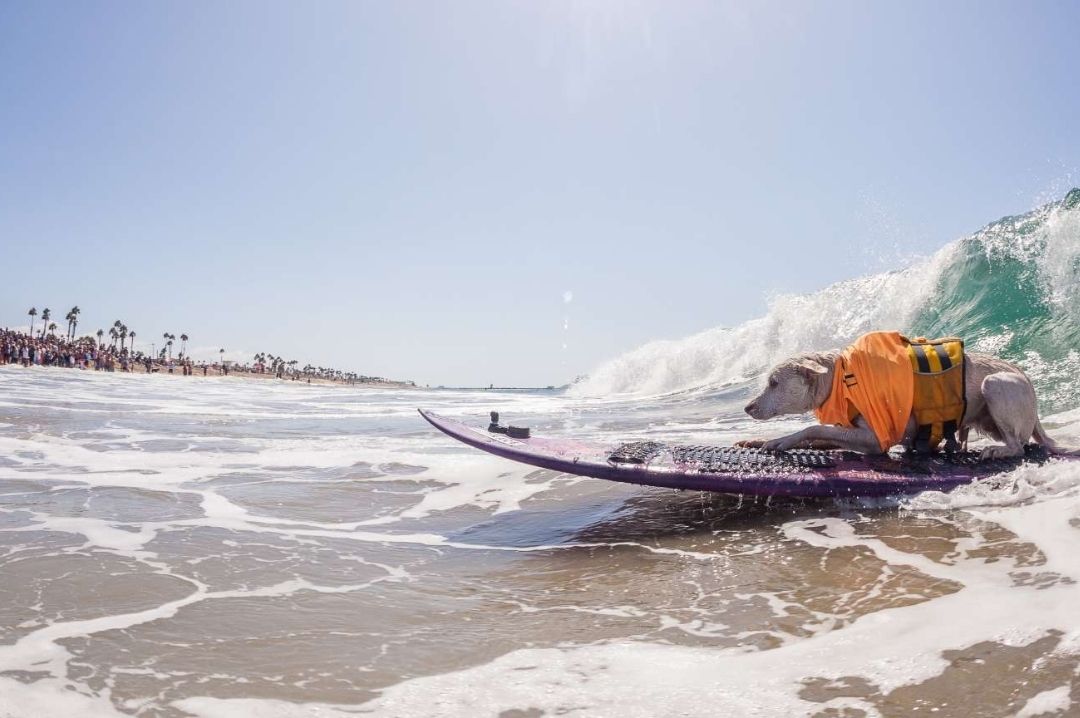 A dog on the surfboard, Source: Website
Have you seen dogs riding the waves before? If not, the Surf City Surf Dog event at Huntington Dog Beach will showcase the surfing skills of our four-legged friends. If your paw-tner has what it takes to be a surfing champion, enroll at the competition and let them take on the waves. There are multiple heat events judged by local celebrities and surf judges on the basis of confidence, length of ride, and overall ability to ride a wave.
Location - Huntington Beach, 20211, CA 92648.
Twenty One Pilots
(Thursday, September 30)
Twenty One Pilots Takeøver Tour, Source: Facebook
Grammy award winners, Twenty One Pilots, are on a tour and they will perform at The Greek Theatre in LA. The Takeøver Tour will take them to various American cities such as Boston, Chicago, Denver, Columbus, Atlanta, and Los Angeles. Brace yourself for some hits like Heathens, Stressed Out, and Ride to accompany songs from their new album, Scaled and Icy.
Location - 2700 North Vermont Avenue, Los Angeles, CA 90027.
Timings - 6 pm onwards
Header image - Cinespia Cemetery Screenings, Source: Facebook