What to do in L.A. this August
Spice up your August in L.A. with these events.
To experience things Hollywood style, you need to step out in the City of Angels. L.A.'s rich diversity and culture is a homeground breeding artisanal values in music, fashion, art, drama, films, and much more.
Prepare yourself for an enticing August this year as vibrant events wrap Los Angeles with a new bounce of enthusiasm. Go to a fair, groove to magical tunes at a concert, and sip on some delicious drinks as summer takes over.
OC Fair
(Wed - Sun, throughout August)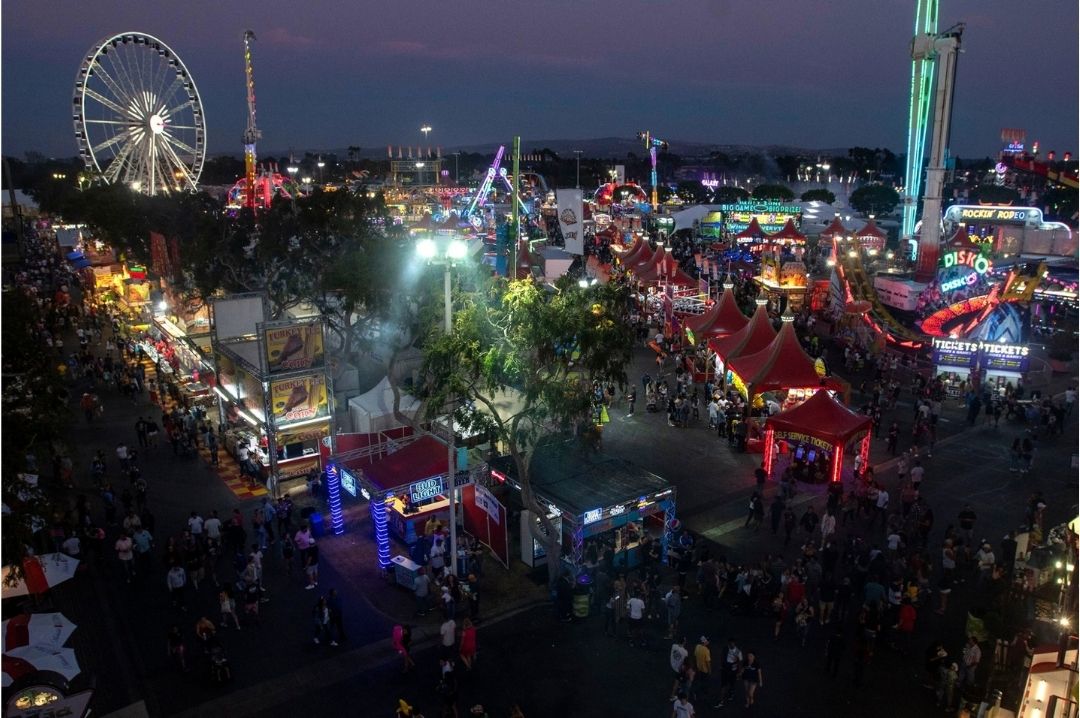 Aerial view of the OC Fair, Source: Facebook
The OC Fair is a carnival that runs for 23 days. Originated in 1889, it has grown exponentially by expanding its offerings in fine arts events, plays, and band performances at the amphitheatre, an expansive range of shopping products, fried food, concerts, a farmers market, and much more.
Ticket prices-
Wed - Thu- General $12, Senior $7, Youth $7.
Fri - Sun- General $14. Senior $7, Youth $7.
Timings-
Wed - Thu (10 am- 11 pm)
Fri - Sun (10 am- 12 am)
Location- 88 Fair Drive - Costa Mesa, CA 92626.
The DiscOasis
(Tue-Sun, throughout August)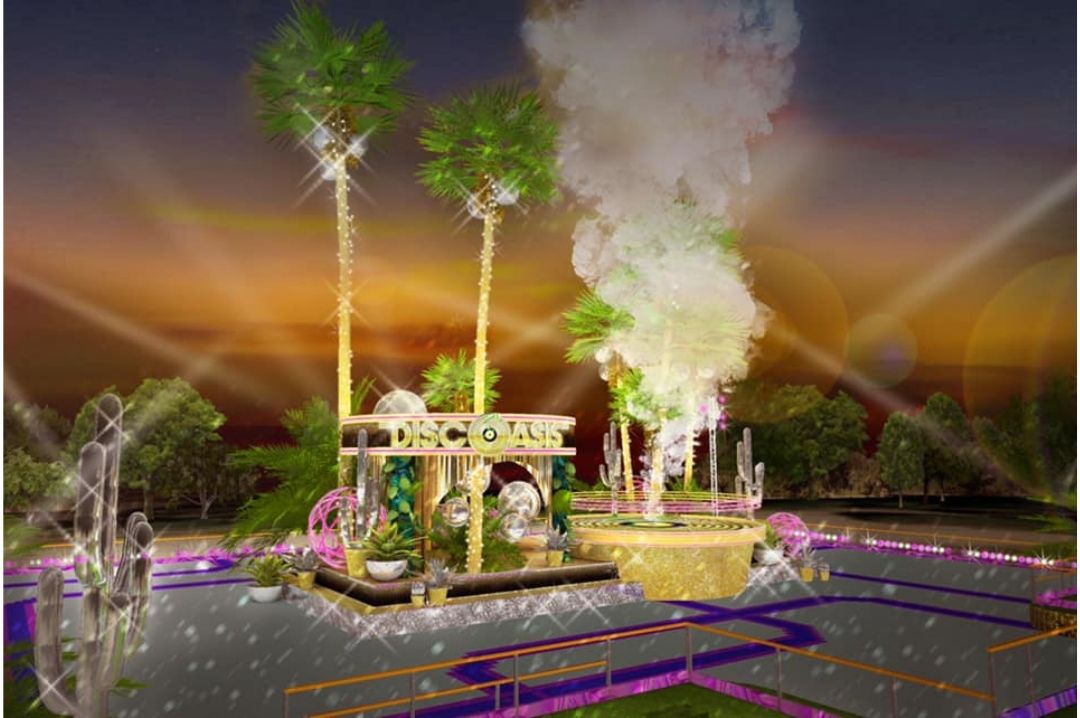 The DiscOasis circuit, Source: Facebook
Taking place at the South Coast Botanic Garden, the DiscOasis is a 90-120 minute theatrical journey with disco lights, rotating DJ performances, and roller skating through the Groovemaster's (disco and funk legend Nile Rodgers) voice guiding you from one level to another. There will also be garden games, food trucks, a retro arcade, and a wide range of local art.
Tickets start at $39.
*Food and beverages available for purchase
Time - (5pm- 7.15pm)
Location- South Coast Botanic Garden, L.A. County.
Hollywood Artisans Market
(Every other Sunday, throughout August)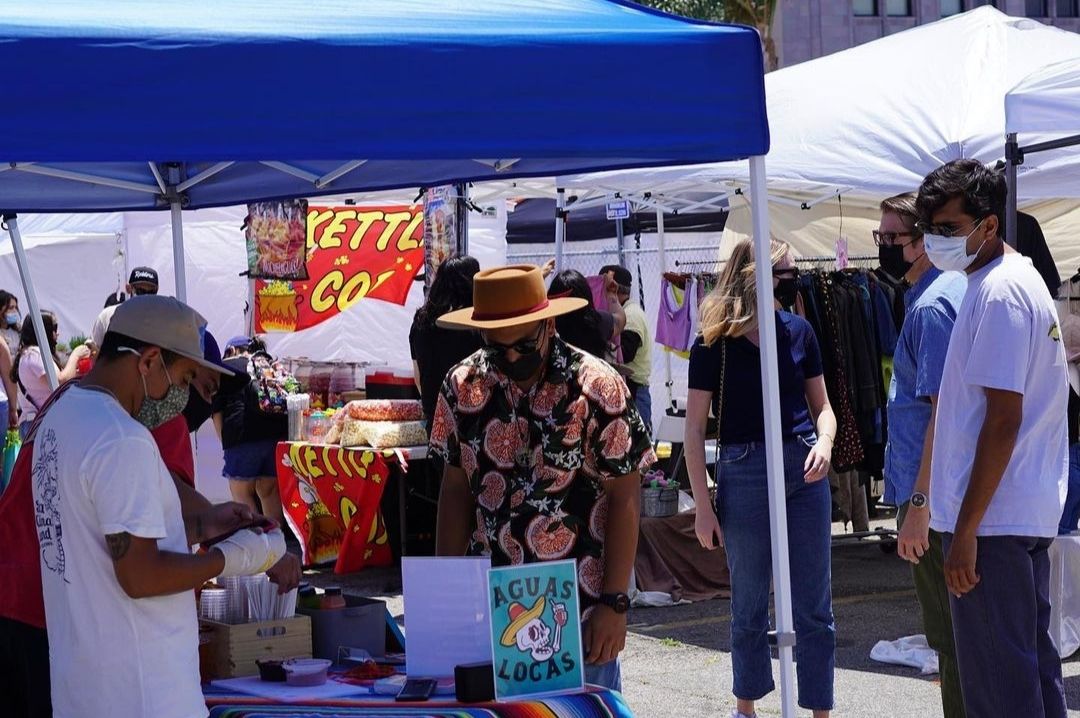 Open artisan market, Source: Instagram
The outdoor Hollywood Artisans Market showcases handmade artifacts, jewelry, furniture, clothing, crafts, and more. Bring your pet along at this open-for-all market and sink into a variety of craft vendors and food trucks, with both food and drinks available for purchase.
Time- (11 am- 4pm)
Location- 1715 Cahuenga Blvd, L.A., CA 90028.
Boat Cinema
(Fri, Sat, and Sun, throughout August)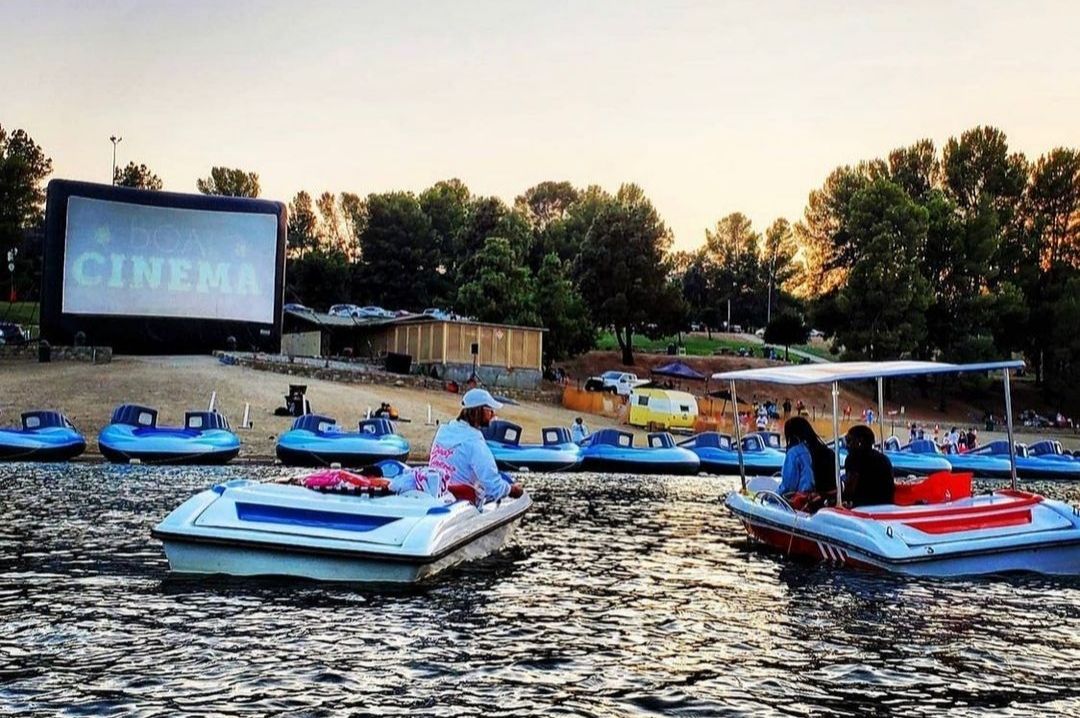 Cinema on boat, Source: Instagram
Movies in a boat? We think yes! The Boat Cinema is LA's first movie experience from your personal mini boat. Head on over to the Castaic lake and enjoy a night of movies, snacks, and good company. You can either bring your own boat or hire one of the boats out there. There's even a party boat float for those in large groups. You can either bring in your own food or pre-order one of the packed picnic baskets available. And let's not forget the boat-side canoe concession stands!
Admissions:
Bring your own boat- $89.
General admission- $249.
VIP- $299.
Party boat float- $99.
Beach seating- $20.
Food and Beverage add-on menu:
Prepared Picnic For Two- $99.
Prepared Picnic For Four- $189.
Charcuterie box For Two- $49.
Charcuterie Box For Four- $89.
Artisan Pizza Delivery To Your Boat- $25.
BYOP (Bring Your Own Picnic)- Corkage fee- $30.
Timings- (6 pm onwards)
Location- 32132 Castaic Lake, Castaic, 91384.
SPLASH HOUSE Palm Springs Pool + Music Weekend
(August 13-15 & August 20- 22)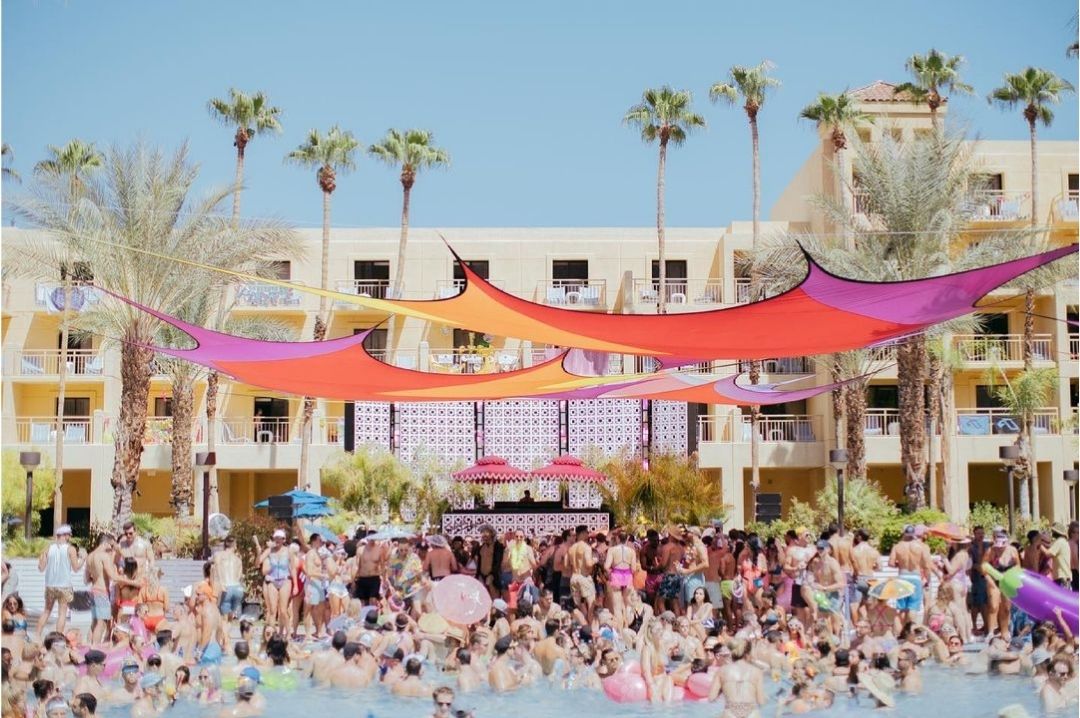 Poolside DJ party, Source: Instagram
Stretching across three hotel resorts in Palm Springs, the Splash House is a summer fest worth the hangover. Starting with poolside DJ parties in the daytime, the concert goes atomic at night with after-hours parties under the stars. Have a look at the hotel packages in case you're not intending to take off your dancing shoes.
Passes:
After hours General Admission- $60 - $70 + Fees.
Tables & Cabanas
Splash House Tables- $1,800 - $2,700 + Fees.
After Hours Tables- $900 + Fees.
Locations-
1800 E Palm Canyon Dr, Palm Springs, CA 92264.
1600 N Indian Canyon Dr, Palm Springs, CA 92262.
888 E Tahquitz Canyon Way, Palm Springs, CA 92262.
Uproar Fest featuring Lil Wayne
(Friday, August 13)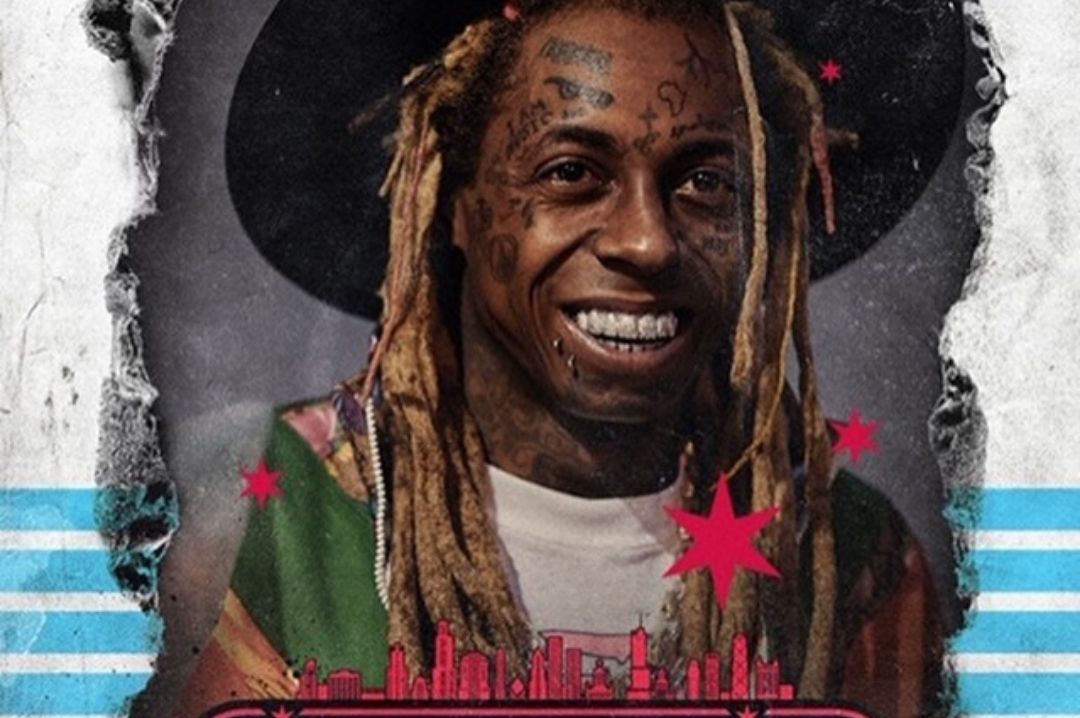 Famous rapper Lil Wayne, Source: Instagram
This one is for all rap, hip-hop, and R&B lovers. Lil Wayne along with his friends will light up the recently renovated Torch at L.A.'s historic Memorial Coliseum. The Uproar will kickstart with a dance competition followed by live performances from Lil Wayne, Young Money, Weezy, and more. Holding a VIP ticket will grant access to a special red carpet, bar, and lounge area where chances of bumping into a Hollywood celebrity are pretty high.
Ticket prices-
General- $89,
VIP- $179.
Timings- (6 pm onwards)
Location- 3911 Figueroa St, Los Angeles, CA 90037.
Sergio Mendes - Blame it on Rio!
(Sunday, August 15)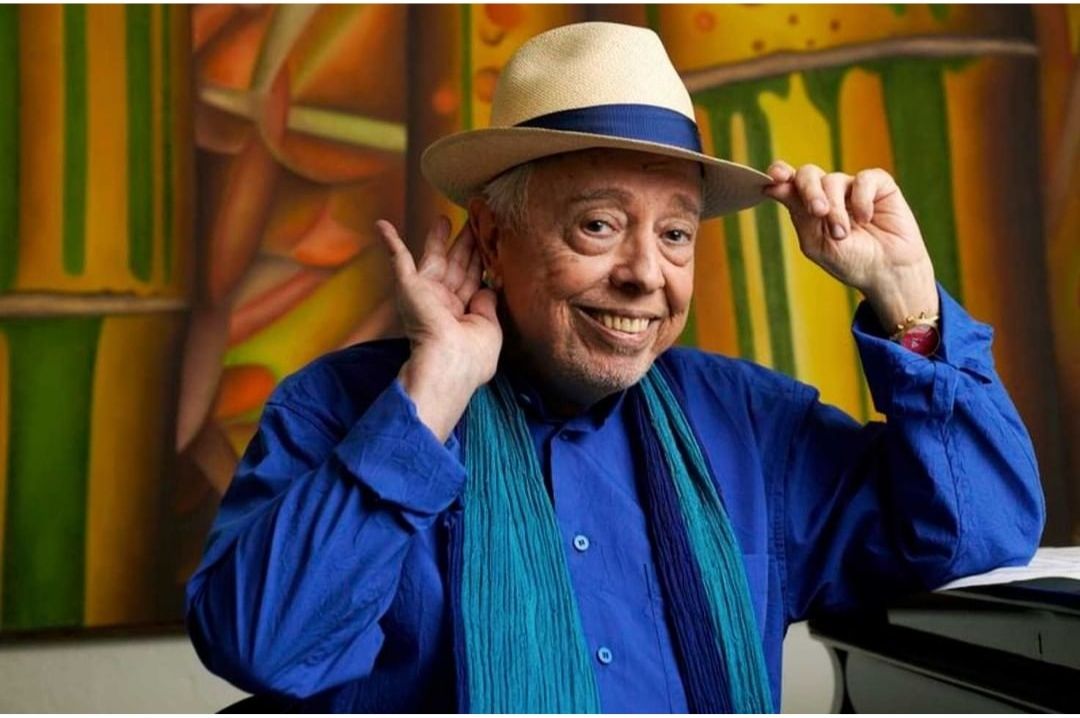 Sergio Mendes, Source: Instagram
The legendary Brazilian artist, Sergio Mendes, is going to arrive at the Hollywood Bowl this summer. Brace yourselves for heart-pounding live performances which include all-time samba, jazz, and bossa nova hits. The Brazilian carnival vibes are on their way!
Timings- (7 pm onwards)
Location- 2301 N Highland Ave, Los Angeles, CA 90068.
DTLA Proud Festival
(27- 29 August)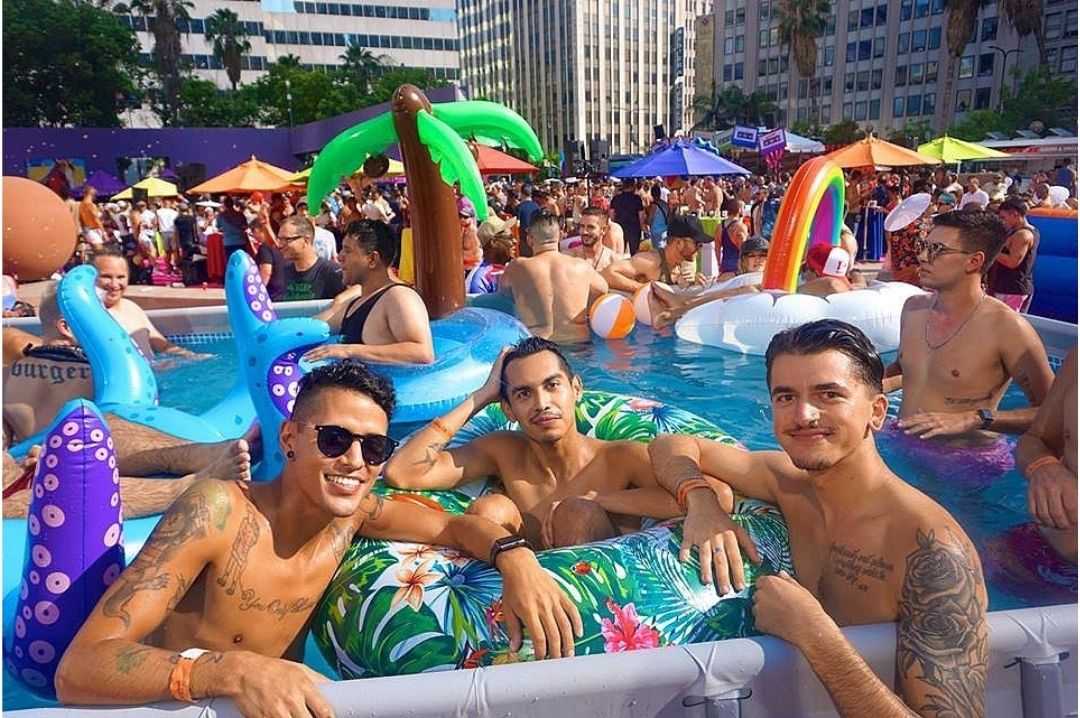 Celebrating with the LGBTQ community, Source: Instagram
Looking to rejoice with L.A.'s diverse community? Head on to the DTLA Proud Festival. Fend off the summer heat in a pop-up water park, have a few drinks, grub on local food, and enjoy the entertaining queer artist performances. The festival has been firing on all cylinders since its introduction three years ago and is packed with high octane energy levels.
Friday- free entry.
Sat- Sun- $10 per head.
Timings-
Friday (4 pm onwards)
Sat- Sun (12 pm onwards)
Location- 532 S Olive St, Los Angeles, CA 90013.
626 Market
(27-29 August)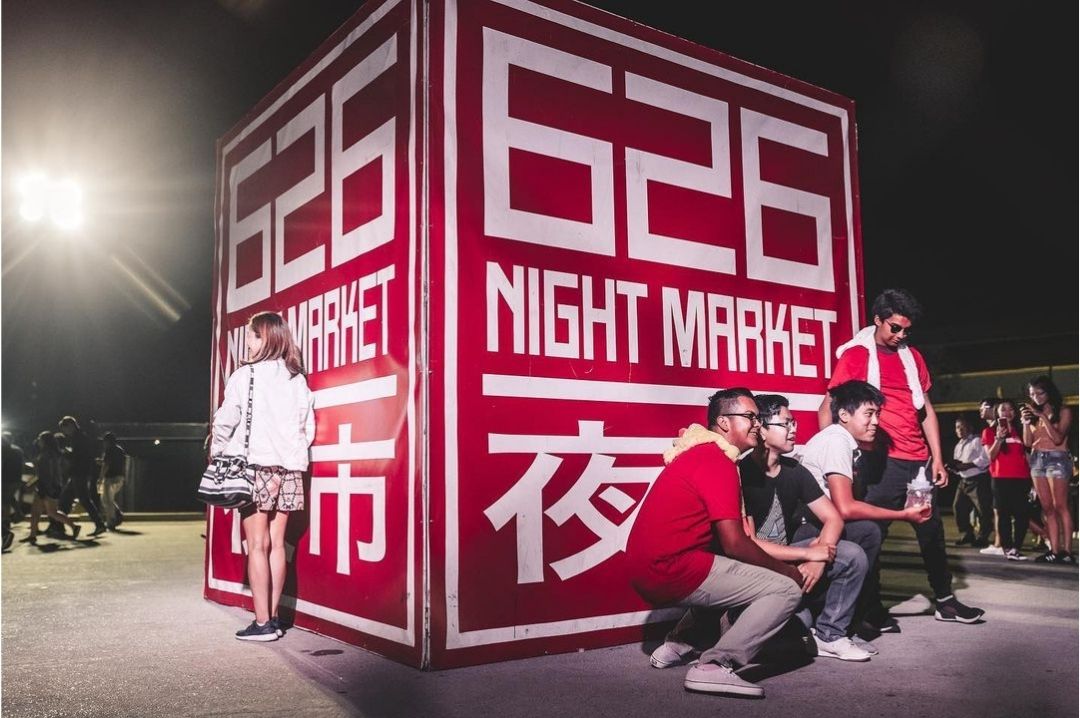 Posing game on!, Source: Instagram
Known for its Asian food in L.A., the 626 Market is a place for nightcrawlers. This bazaar runs till midnight, serving 250 varieties of Asian food, a wide array of drinks, games, merchandise, live concerts, and more. The bazaar attracts more than 100,000 people during its 3 day weekend period, offering artists and entrepreneurs a stage to capture attention.
Entry ticket- $5.75.
Timings- (4 pm- 8 pm)
Location- 285 W Huntington Dr, Arcadia, CA 91007.
Header image- Splash House, Source: Instagram