Trick or drink: here's what to do in LA this Halloween
From horror theatres, drive-throughs, to DJ dance parties indulge yourself in these spirited festive events.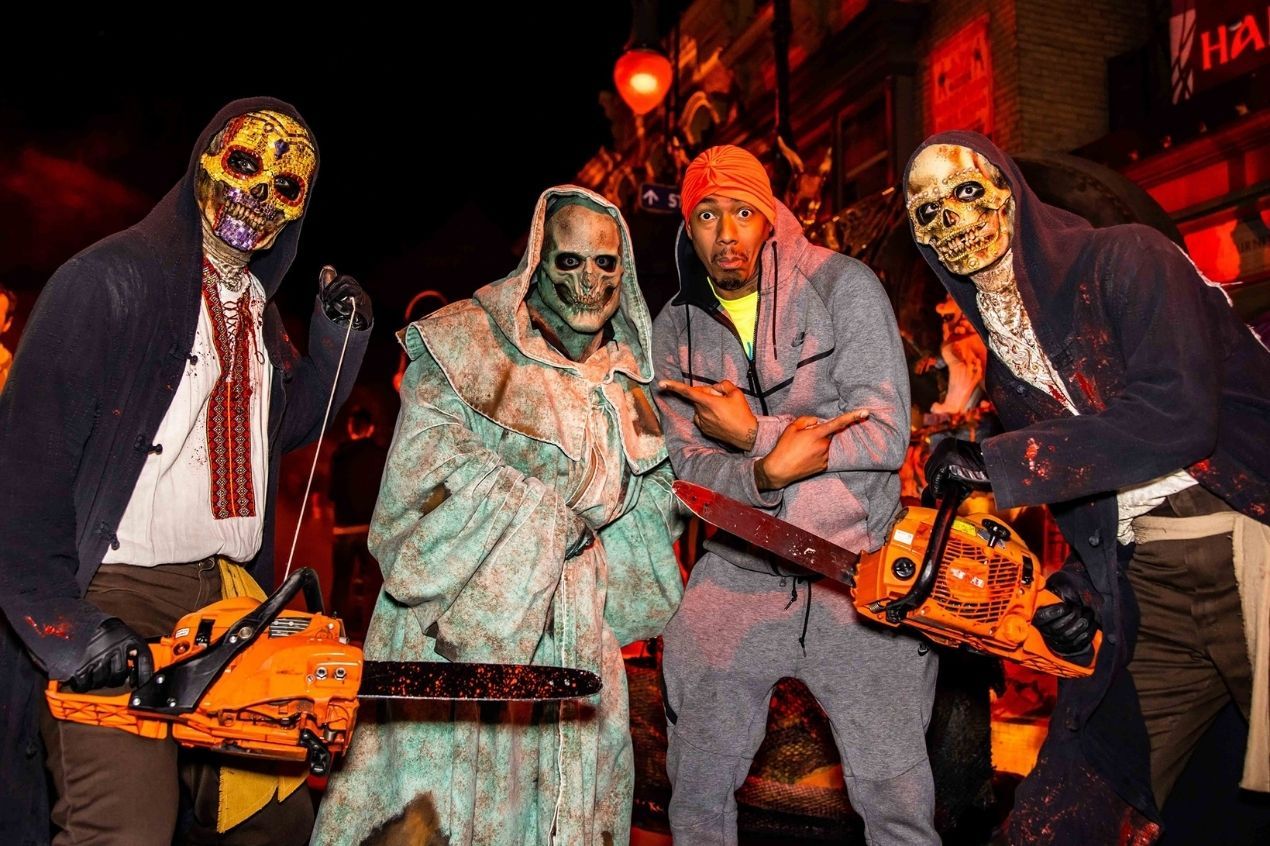 As the calendar turns to fall, the excitement for Halloween just doubles up. With many of your favorite events that were canceled last year, this Halloween they are back with a boom. From horror nights at Universal Studios to DJ parties or horror theatres, choose your favorite way of getting spooked.
P.S get your hands on tickets ASAP, as they're selling out quickly.
Halloween Horror Night At Universal Studios Hollywood
(September 9th - October 31st, 2021)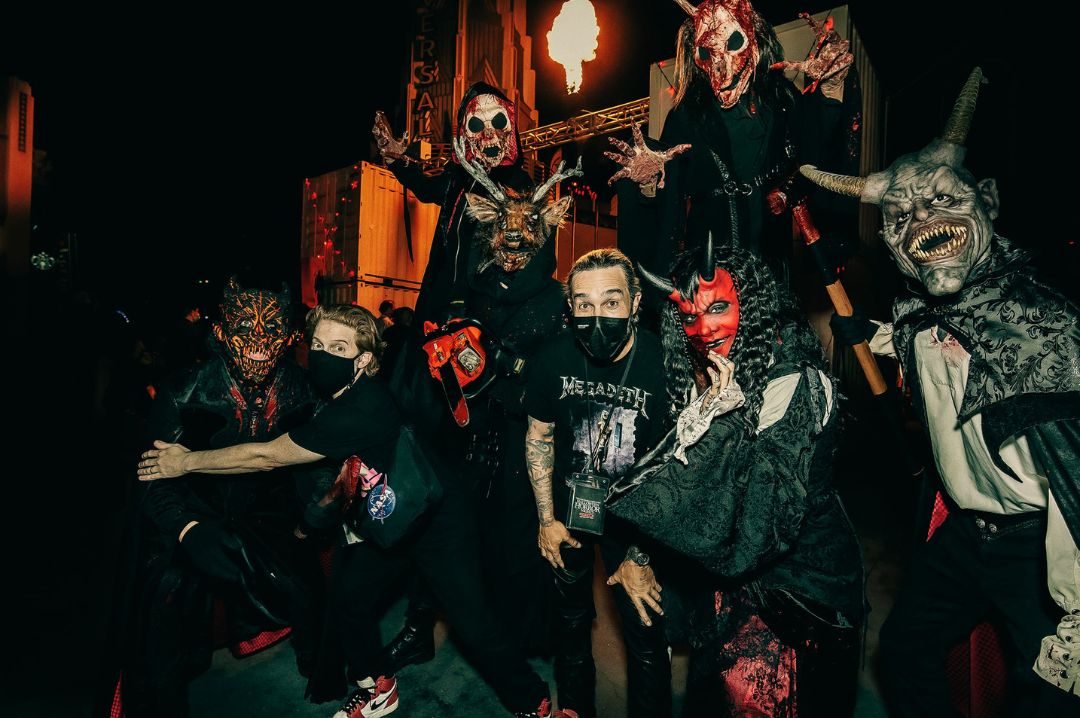 Seth Green and Pete Wentz at Halloween Horror Night, source: Facebook
The much-awaited Halloween Horror Night at Universal Studios Hollywood is back with a bang. It is best advised to bring friends along at the event to share the screams, and watch your back as you all make your way through terrifying mazes. The event boasts outrageous live entertainment, some of the park's most exhilarating attractions, and a chance to meet your favorite star at the studio. The organizers ask their visitors to remember one thing at Halloween Horror Night: "Never Go Alone" because you definitely need someone to hide behind or somebody to panic with.
Price - $84 onwards
Where - 100 Universal City Plaza, Universal City, CA 91608
Hours - As per the event
Delusion: Horror Theatre
(October 14 - 31, 2021)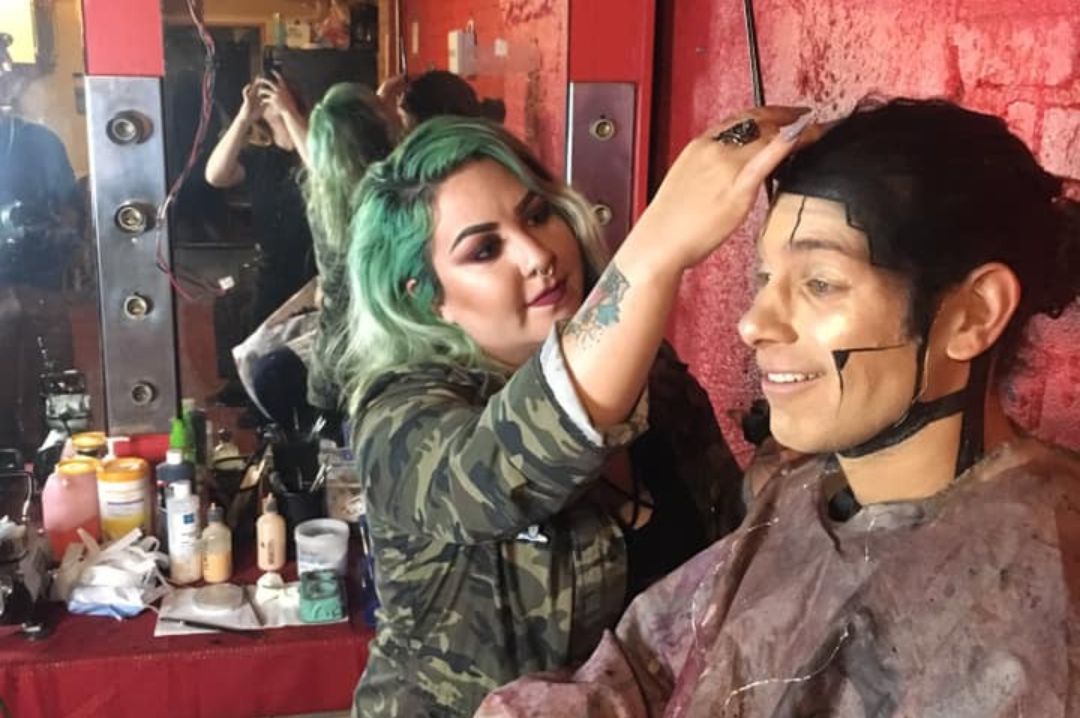 Artist getting ready before their show, source: Facebook
The complete experience of horror theatre, Delusion premiered in 2011 and is still the industry leader in interactive theatre. Delusion is putting on a play called Reaper's Remorse this year. The interactive play will begin at the stated check-in times and will continue for approximately 90 minutes, although guests are welcome to stay as long as they like to explore the manor and gardens (between opening and closing times). For those who want to make it a full night out, there will be a full bar and food options.
Price - $89 onwards
Where - Philips Mansion, 2640 Pomona Blvd, Pomona, CA 91768
Hours - 6:30 pm onwards
Screamfest
(October 12 - 21, 2021)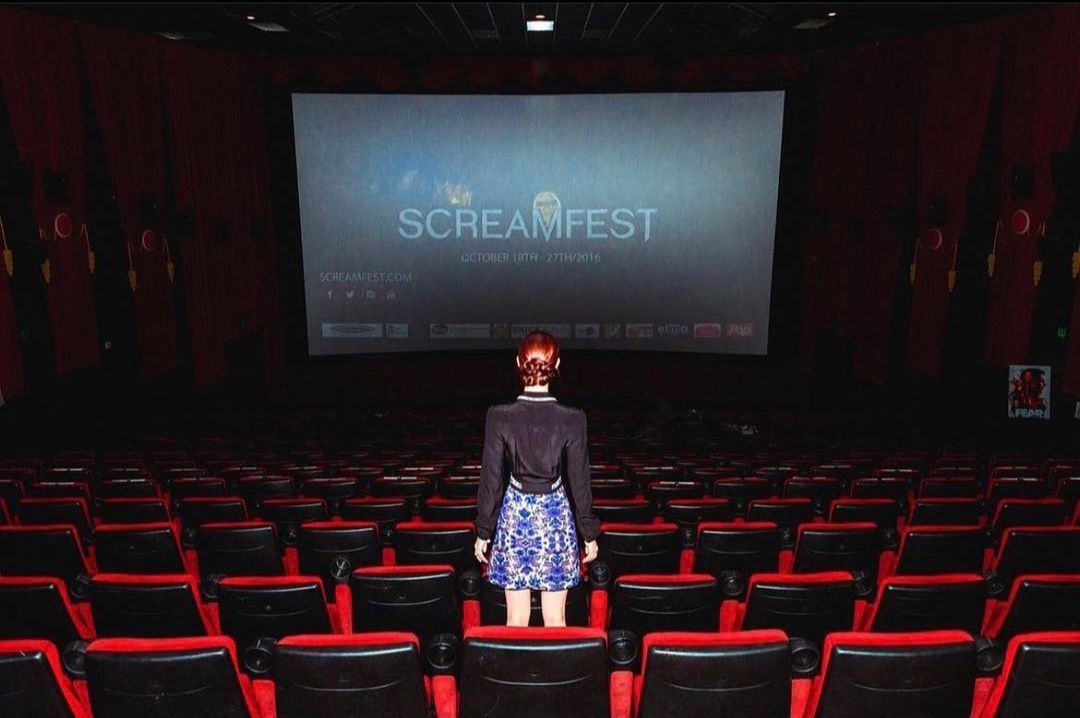 Movie screening at Screamfest, source: Instagram
Screamfest Horror Film festival is one of the largest and longest-running horror film festivals in the United States. The 2021 festival will boast plenty of American and International horror films. The event accepts film entries in the categories of Best Feature, Directing, Cinematography, Editing, Special Effects, and Musical Score. Other than these categories there are special categories for Best Animation, Best Short, Best Documentary, and Best Student Film. You can either create your own film or just get general admission to watch films.
Price - $11 onwards
Where - TCL Chinese Theater, 6925 Hollywood Blvd, Hollywood 90028
Hours - As per movie and day
Voodoo (Halloween Dance Party)
(October 31st, 2021)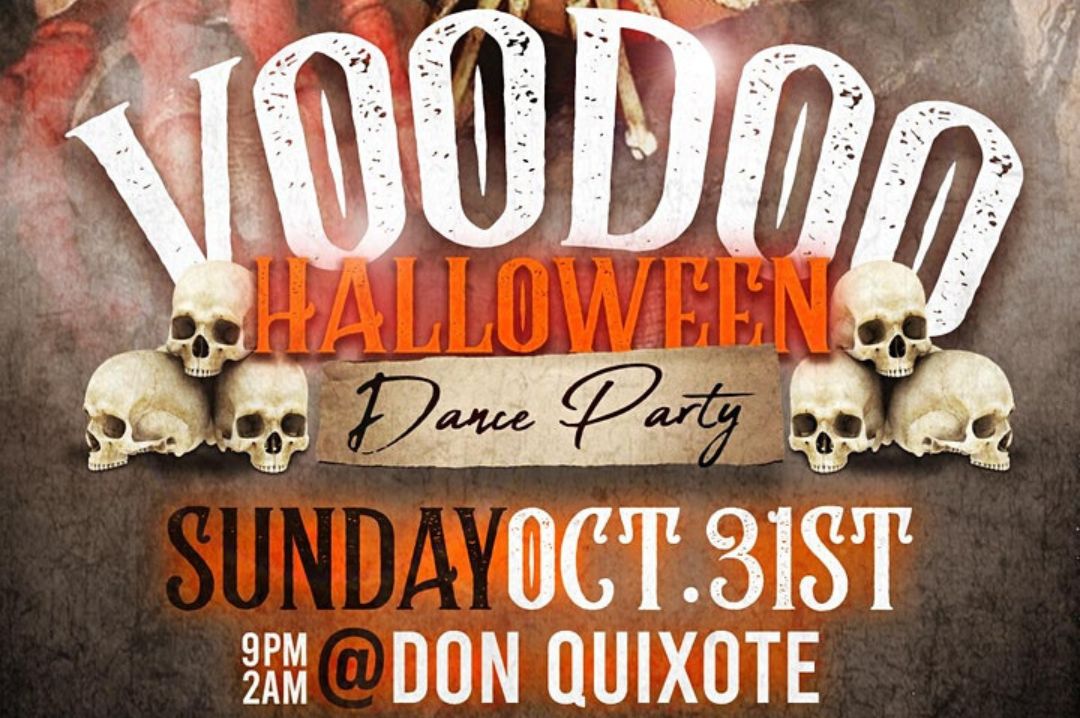 Voodoo Halloween Dance Party, source: website
Afrika Live invites you to one of the scariest and fun Halloween dance parties in Los Angeles. The music will be played by some of the city's best DJs like BLAQ Pages, Major League, and DJ Social and you can shake your leg to afrobeats, dancehall, hip-hop, reggae, RNB, and many more. The full-running bar will be serving drinks regularly so that you can quench your thirst easily. Come out in groups at Don Quixote, and make your Halloween night worth remembering. The event will require a Covid-19 vaccination card.
Price - up to $20
Where - Don Quixote, 2811 East Olympic Boulevard, Los Angeles, CA 90023
Hours - Sunday (9 pm - 2 am)
Speakeasy Halloween Ball
(October 31st, 2021)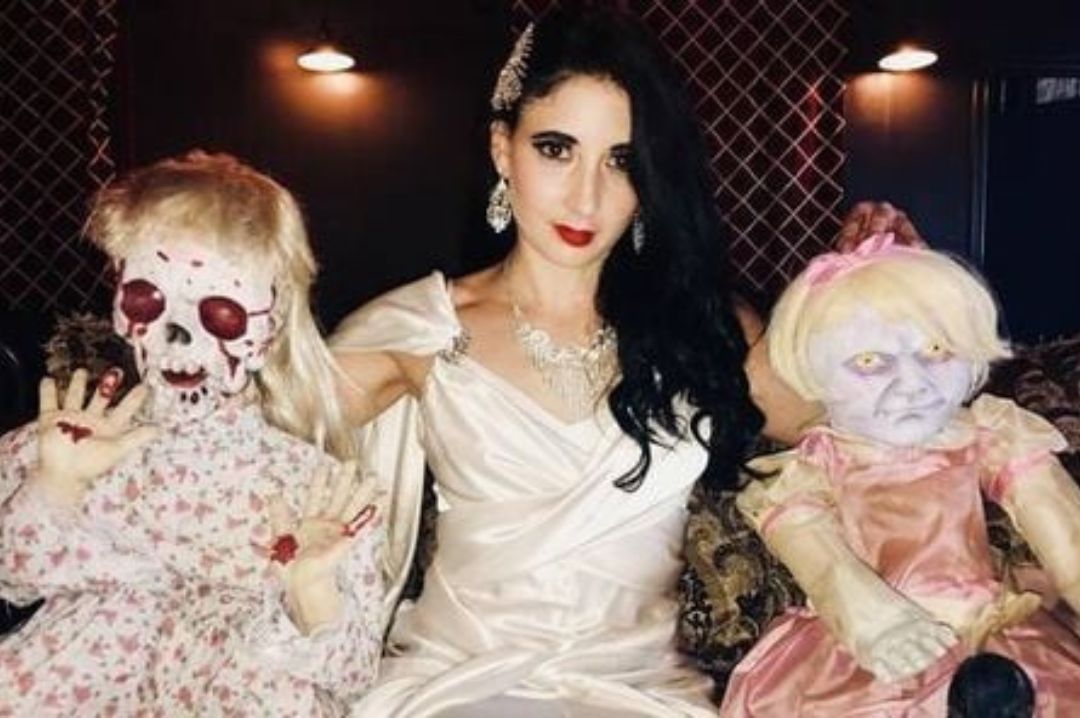 Speakeasy Halloween Ball, source: website
Welcome to R6, California's only joint brewery, distillery, and speakeasy. The distillery invites you to a Halloween Ball where you can get dressed and join the creatures of the night. The event is based on true sightings at R6 Distillery, and they say the only way to get rid of these spirits is with a wild night of dancing, drinking, and lively immersive performances. Upon entering the area, you will find a prohibition-inspired speakeasy with a warm, dark interior, rich leather chairs, and vintage touches all around.
The night will be filled with a DJ dance party, Cabaret performances by The Dollface dames, tarot card reading, strolling characters, photo booth, food trucks, costume contest, and more. Bring your friends along and enjoy the spooky night to its fullest.
Where - R6 Distillery, 909 E El Segundo Blvd, El Segundo, CA 90245
Hours - Sunday (8 pm - 2 am)
Los Angeles Halloween Pub Crawl
(October 31st, 2021)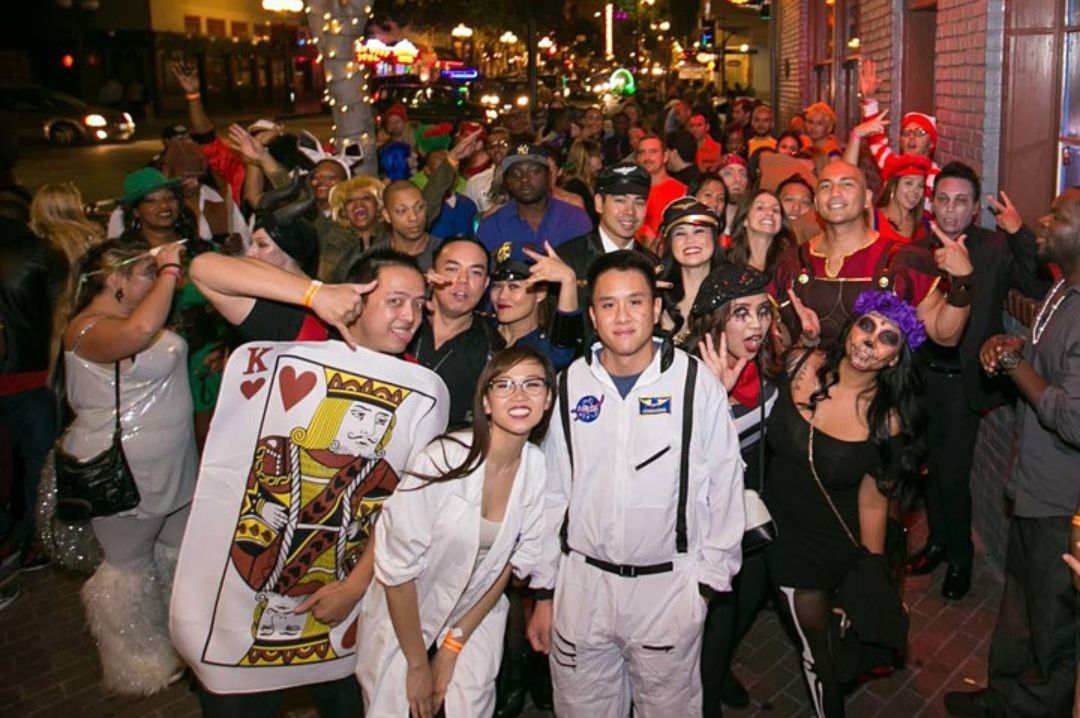 The crowd at Halloween Pub Crawl, source: website
Grab your costumes and join Nasstive Entertainment at the Broadway Bar for a spooky and fun Halloween night. The event allows you to roam all over the streets of Downtown in your costumes and stop at 10+ bars and nightclubs with one all-access pass. All the bars and nightclubs will welcome you with free shots and very cheap drinks. During the event you can enjoy:
free welcome shot tickets for select venues
drink discount vouchers
free nightclub entry passes
pub-crawl map of participating venues
Join hundreds of costumed pub crawlers partying from bar to bar for a Halloween night out to remember!
Price - $15 - $30
Where - Broadway Bar, 830 South Broadway, Los Angeles, CA 90014
Hours - Sunday (7 pm - 2 am)
Header image, source: Universal Studios