Things to do in Los Angeles in Summer 2021
Explore a hotbed of activities in LA this summer, as the city continues to reopen one day at a time.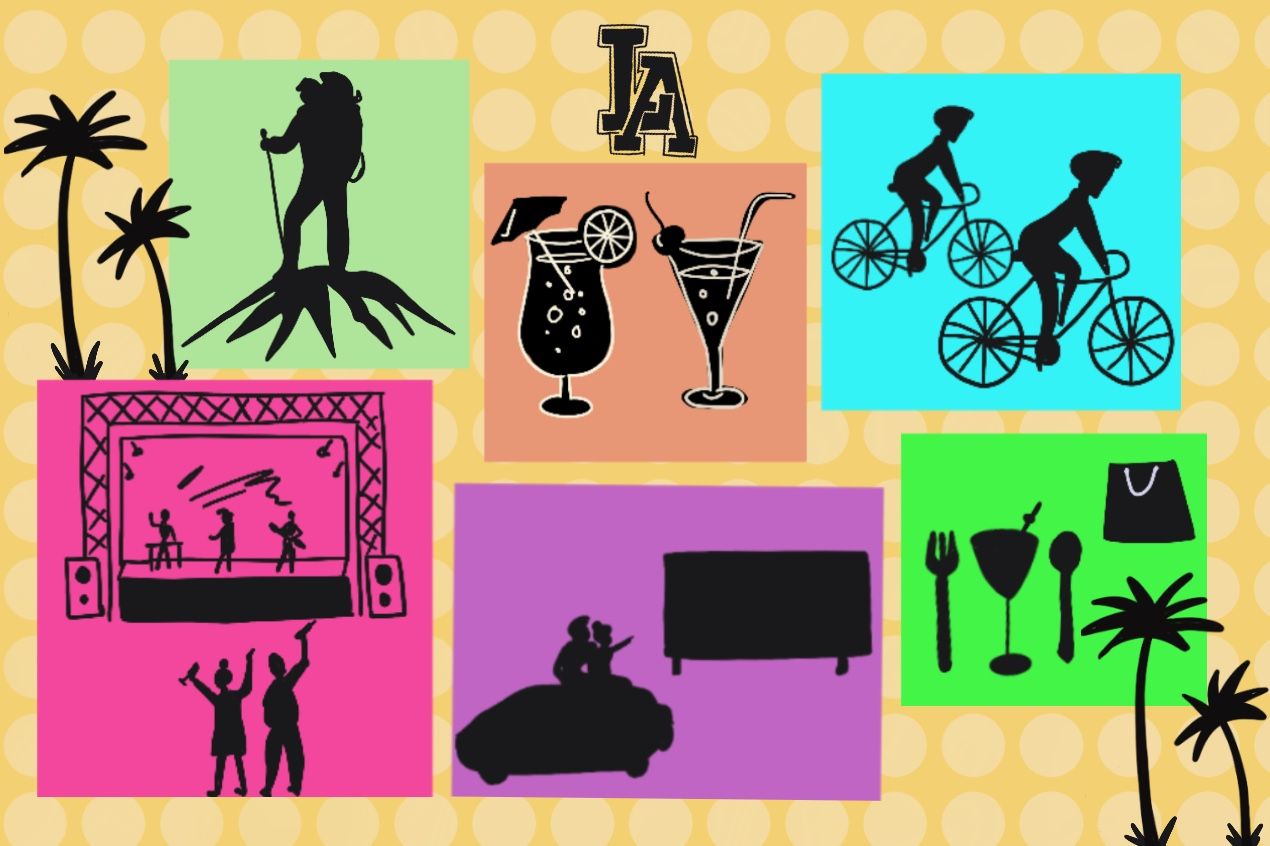 After a year pelted with the pandemic causing restrictions and shutdowns, the LA County has finally received the seal of approval to reopen, taking the first step back to normalcy. As the days get longer Los Angeles continues to offer us a wide choice of activities and events to engage in as we step out of our homes.
From outdoor movies to grabbing a drink at one of many watering holes, we've pulled together some of the hottest things to do in LA this summer.
Get your hike on
Los Angeles is home to many hiking trails popular with the fit locals, first-time hikers, and even celebrities. There are 81 moderate trails in Los Angeles ranging from 1.1 to 11.8 miles and from 331 to 2,772 feet above sea level.
Some of our favorite trails are:
Hollywood Sign via Canyon Drive - This 6-mile trail features a river, and is accessible year-round. Your pets can tag along too as long as they're leashed. You will have the first glimpse of a partial Hollywood Sign after 15 minutes of going uphill and will be able to spot Downtown LA after a further 10 minutes.
Estimated hike time: 3 hours
Hollywood Sign via Canyon Drive, source: Brix Digital via Youtube
Glendale Peak Trail - A very popular hike in Griffith Park, this 3.1-mile roundtrip hiking trail leads to a peak with sweeping views of the mountains, city, and the ocean. The Glendale Peak Trail pays tribute to writer and Sierra Club hiker Henry Shamma, who spent many years leading hikes to Glendale Peak and maintaining trails in Griffith Park.
Estimated hike time: 1.5 hours
Inspiration Point Trail - If you're a beginner, or just want to get a quick hike in, then the Inspiration Point Trail is the one for you. At just a 2-mile long hike, with a minimal climb, you will reach Will Rogers' ranch home, a 31-room abode complete with stables, corrals, a riding ring, roping arena, a polo field, and a small golf course. Tours for the ranch home are open, but make sure to check availability before going.
Estimated hike time: 1 hour or less
Throwback at the drive-in
We bet you're tired of watching movies on your couch, but going to the cinema might still be risky for some. The perfect solution? Drive-ins. Yes, drive-in theatres are still a thing and they're a great date night spot too. Pack a picnic basket with your favorite treats, a bottle of wine, and enjoy a film at one of LA's drive-ins.
Some of our favorite drive-ins are:
Mission Tiki Drive-in - As the name suggests, this is a tiki-themed drive-in located just outside the L.A. County line in Montclair. Mission Tiki was also the only drive-in near L.A. operating during the time of shutdowns in spring 2020. From classics like Tom Cruise's Top Gun to newer releases like The Pale Door and even animations like Boss Baby, Mission Tiki offers films for everyone. Grab a couple of ready-to-drink cocktails to sip on as you enjoy the movie. We love the Cutwater Spirits Tequila Lime Margarita. This drive-in follows strict protocols to make sure you're safe while enjoying one of the many flicks on screen.
Location - 10798 Ramona Ave, Montclair, CA 91763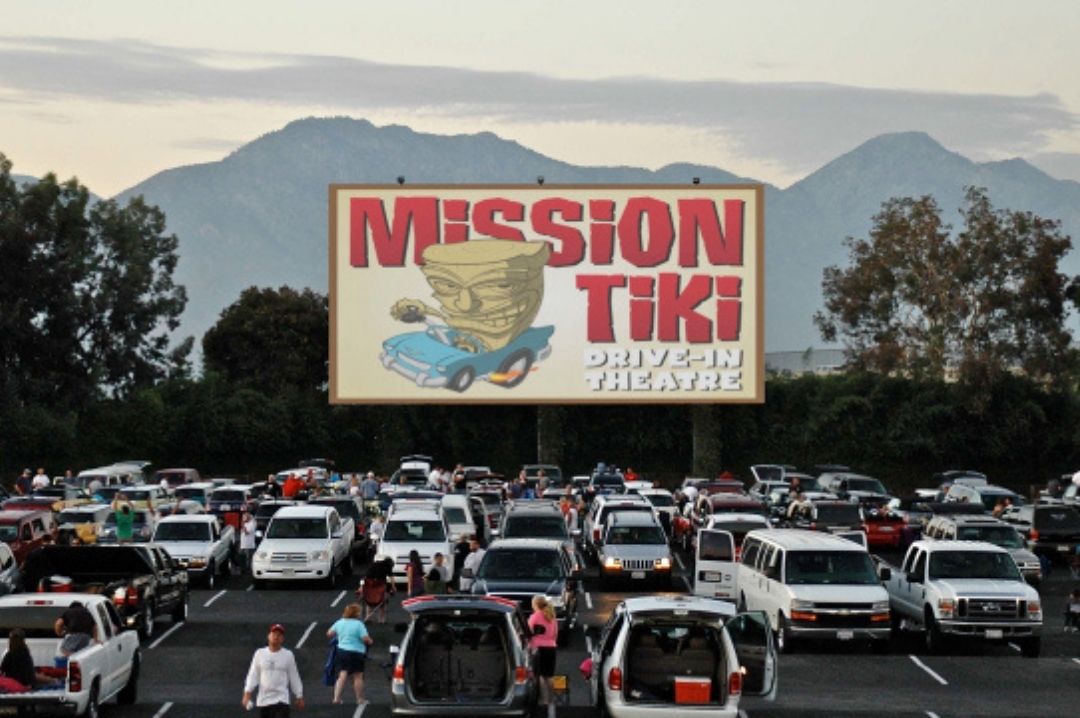 Mission Tiki Drive-in, source: CBS Los Angeles
Vineland Drive-in Theatre - This two-screen drive-in was established in 1952, and after being closed for almost a year, the Vineland Drive-in is once again open, offering mostly new releases, with the occasional classic thrown in. Due to Covid-19 restrictions, Vineland recommends credit card transactions to ensure safety.
Vineland Drive-in Covid-19 guidelines:
Do not enter the premises if you are experiencing flu-like symptoms or have a fever, a persistent cough, or experiencing shortness of breath. Please also do not enter the premises if you have been diagnosed with Covid-19 or have been exposed to someone who has been diagnosed with Covid-19.
You must wear a mask when you are on the premises. This includes wearing a mask when visiting the bathroom and snack bar.
In accordance with LA County guidelines, double features are currently not permitted. One ticket per person for each showtime is required.
You must stay in your vehicle at all times except to visit the bathroom and snack bar.
You must view the movie from within your vehicle.
You must practice social distancing at all times.
When parking your car to view a movie, you must ensure that there is one space between you and the next car.
You must follow all other guidelines posted at the property as well as CDC and LA County Department of Public Health guidelines.
Location - 443 Vineland Ave, City of Industry, CA 91746
Paramount Drive-in - Famous amongst locals, tourists, and even celebrities, the Paramount Drive-in is one of the few located in LA County. Just like other drive-ins, Paramount has its own set of Covid-19 guidelines to ensure your safety.
Location - 7770 Rosecrans Ave, Paramount, CA 90723
Enjoy outdoor concerts
Pick up a quick dinner, a few bottles of beer, and head on over to the amphitheater in Hollywood Bowl, Greek Theatre in Griffith Park, or Pershing Square to experience live music, dancers, and short theatre shows that will be operating all summer long.
Bike the Marvin Braude Bike Trail
Get on your bike, grab your friends, and ride along this 22-mile bike path that traces almost the entire extent of L.A.'s westward-facing coastline. The path starts at Will Rogers State Beach and ends at the Torrance County Beach.
Load up on cocktails at your favorite bars
After what seems like an eternity, the city has finally given bars the thumbs up to open with both indoor and outdoor dining. The drinking scene in LA is a vast one, with bars, pubs, and restaurants at almost every corner. However, not everyone is open yet. So before you head out, make sure to check which bars are open.
Some bars open around the city are:
Big Bar - Located in Alcove, this bar is known for its old-world vibe, serving creative cocktails, top-shelf spirits, and sumptuous bar bites. You can enjoy cocktails indoors, outdoors, or in Big Bar's private event cottage. Try the Let The Mango! - a summer staple made with Cazadores tequila, hibiscus, lime, mango-infused Cointreau, and tajin.
Location - 1927 Hillhurst Ave, Los Angeles, CA 90027
Timings:
9 am to 9 pm (Sunday to Wednesday)
9 am to 10 pm (Thursday to Saturday)
Pattern Bar - Nuzzled in Downtown LA's Fashion District, Pattern Bar serves up some delicious cocktails named after our favorite fashion designers, like The Chanel, and The Lagerfeld. Apart from being known for its drinks, the bar also hosts new DJs every Tuesday, Thursday, Friday, and Saturday from 9 pm to 2 am. If you're still wary of sitting down at a booth, then you can grab one of Pattern Bar's to-go cocktails.
Location - 100 W 9th St, Los Angeles, CA 90015
Timings:
4 pm to 11 pm (Tuesday)
4 pm to 2 am (Friday and Saturday)
4 pm to 10 pm (Sunday)
Closed on Monday, Wednesday, and Thursday
Petty Cash Taqueria & Bar - Now open for both indoor and outdoor dining, this Petty Cash's menu features Chef and Owner Walter Manzke's interpretation of street food classics utilizing the best available local, seasonal, and sustainable ingredients, rooted in multi-generational tradition and technique. Did we mention that Petty Cash is known for its margaritas? We love the Grapefruit Marg - made with tequila, grapefruit, passion fruit, punt e mes, and lime.
Location - 7360 Beverly Blvd, Los Angeles, CA 90036
Timings:
5:30 pm to 9 pm (Monday to Thursday)
5:30 pm to 10 pm (Friday and Saturday)
Closed on Sunday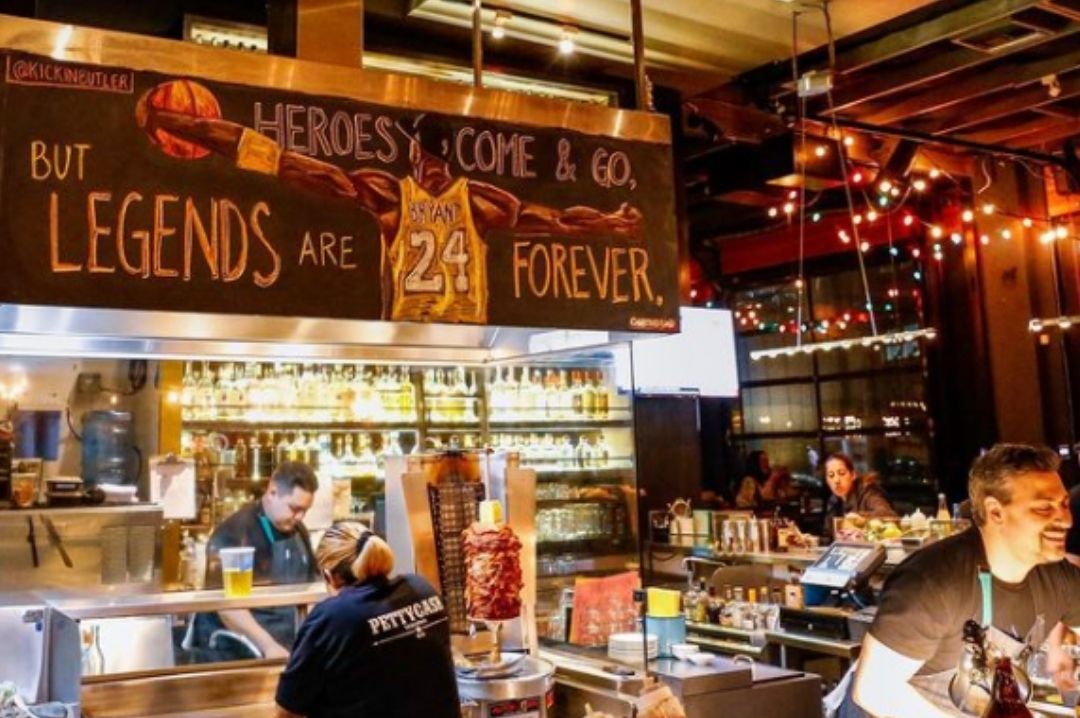 Petty Cash, source: Instagram
Death & Co. - Death & Co recently opened its doors for both indoor and outdoor dining. Their entire drinks menu is also available for pick-up, but with their strict social distancing rules and reservation policy, we recommend enjoying a drink right there. You can make your reservations via Tock. If you want to try something with a punch, order the Bizzy Izzy Highball: Suntory Toki Japanese Whisky, Oloroso Sherry, and Pineapple Soda.
Location - 810 E 3rd St, Los Angeles, CA 90013
Timings:
5 pm to 11 pm (Sunday to Wednesday)
5 pm to 12 am (Thursday to Saturday)
Shop, drink and chill at The Grove
Discover a mix of retail, restaurants, and entertainment at The Grove, which is always pulsing with style and energy. Revamp your summer fits by shopping at Brandy Melville, Kim Kardashian's SKIMS Pop Up, LuluLemon, Topshop, and more.
The Grove, LA, source: Walking Tours via Youtube
You can also enjoy a hearty meal and drinks at the many restaurants, including:
The Fountain Bar - Serving creative cocktails and appealing wines, The Fountain Bar's guests enjoy classic Californian/American staples for a light and fresh bite to eat. Pair the crispy fried chicken sandwich with a refreshing vodka spritz made with Vodka, Aperol, St.Germaine, Fresh Lemon, and Cava.
Maggiano's Little Italy - Enjoy authentic Italian cuisine in a warm, vibrant atmosphere filled with nostalgic Italian charm.
Bar Verde at Nordstrom - From small plates and salads to entrées and desserts, Bar Verde's expertly crafted menu changes seasonally, ensuring a unique culinary experience every time you visit. They also have a killer happy hour menu serving $4 beers, $5 wine by the glass, and $6 spirits.
Location - 89 The Grove Dr, Los Angeles, CA 90036
Timings:
10 am to 8 pm (Monday to Thursday)
10 am to 9 pm (Friday and Saturday)
11 am to 8 pm (Sunday)