The Guide to July in Los Angeles
Headlined by 4th of July celebrations, here's a list of fun events to attend in July in LA.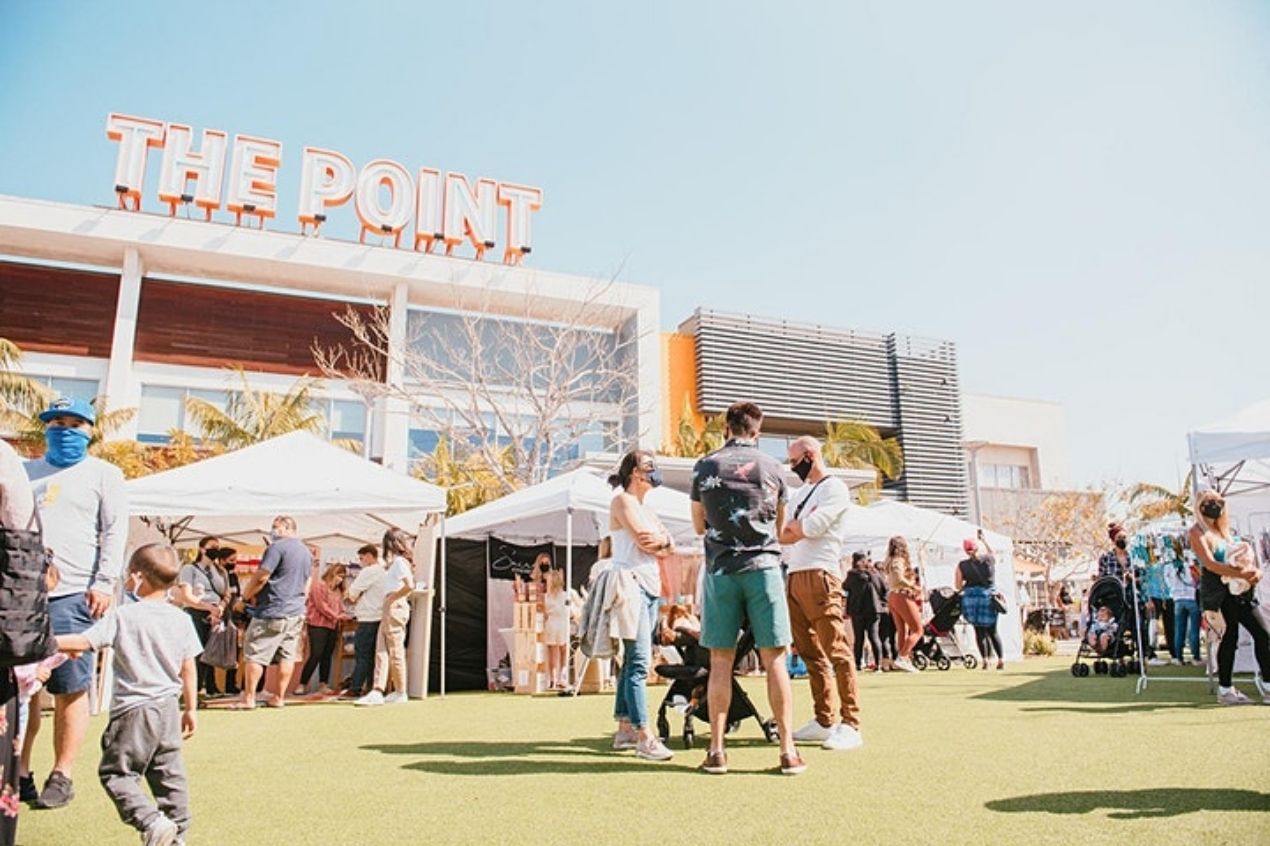 July! The Heart of summer in Los Angeles brings along with its endless possibilities of stepping out and enjoying a great time in the outdoors. The month of July brings new temptations, from a day trip festival to celebrate July 4th to indulging in Mexican food and drink experience unlike any other. Los Angeles and the state of California is set for a month of amazing action. With a jam-packed month of action ahead, here are some of the events that will help ease your choices for the events to attend in LA during the entirety of July.
Day Trip Festival 2021
(July 3)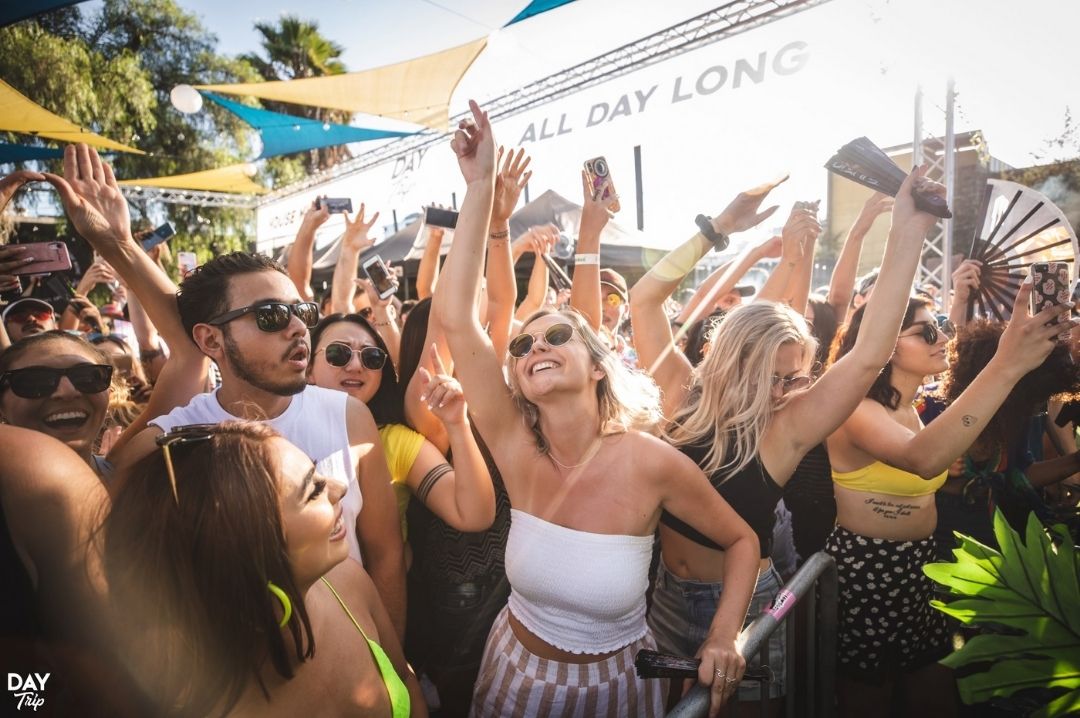 Enjoying the Day Trip 2021 Fest, Source Facebook
A whole weekend of House music all day is an inviting prospect. Add to that the fact that the event takes place on Day Trip Fest's new waterfront venue and the party sounds much more exciting. Soak in the sun, breathe in the ocean air and dance together to house music. Along with the tunes, indulge in craft cocktails, food from gourmet food trucks and the Day Trip fishbowls. Book your tickets well in advance to not be disappointed.
Price- $65
Where- 3011 Miner Street, Los Angeles, CA 90731
Timings- 2 pm to midnight
Hotel Constance- 4th July Celebrations
(July 2 to July 4)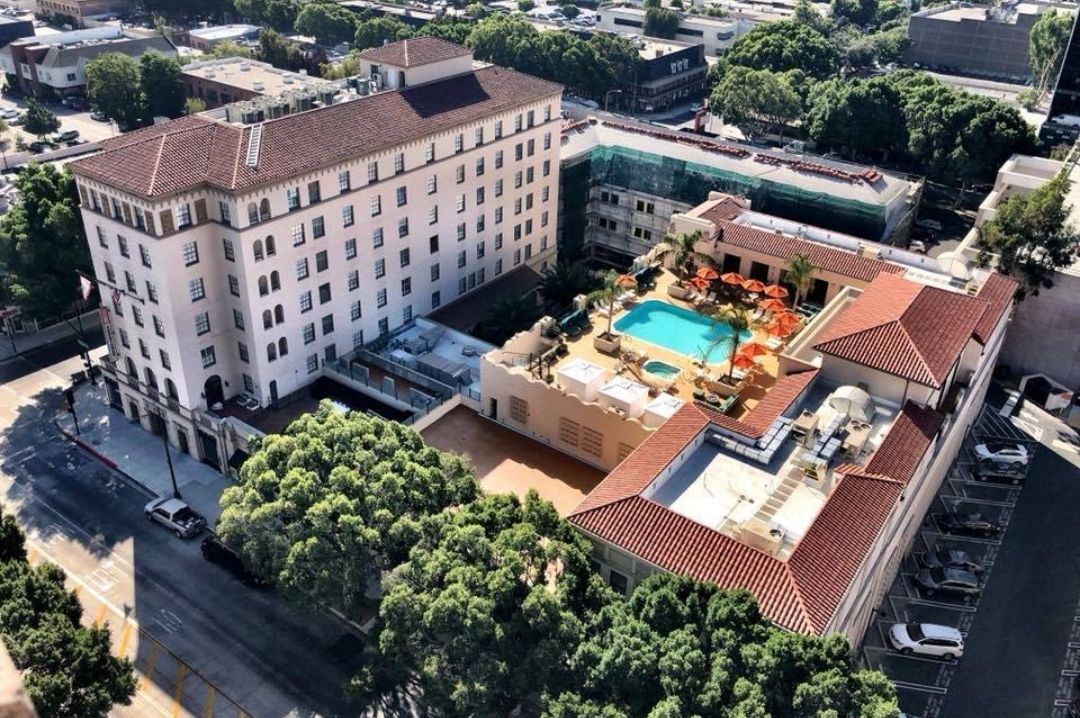 Hotel Constance Pasadena, Source Facebook
Live jazz music, a pool party and five star catering headline the 4th of July celebrations at Hotel Constance in Pasadena. The event kicks off on the 2nd and the festivities go on until the 4th. The best thing about the event is how well it caters to the needs of the patrons. You can reserve a room at the hotel if you choose to opt for a 2 or 3-day ticket. There is also the option of buying tickets for one day (any of the three days), the choice is entirely yours. An event like this will likely sell out pretty quickly, best grab your tickets as soon as possible.
Price- $100 to $2500
Where- Hotel Constance Pasadena, 928 East Colorado Boulevard, Pasadena, CA 91106
L.A. Revolution: A Taste of Los Angeles Wine
(July 9)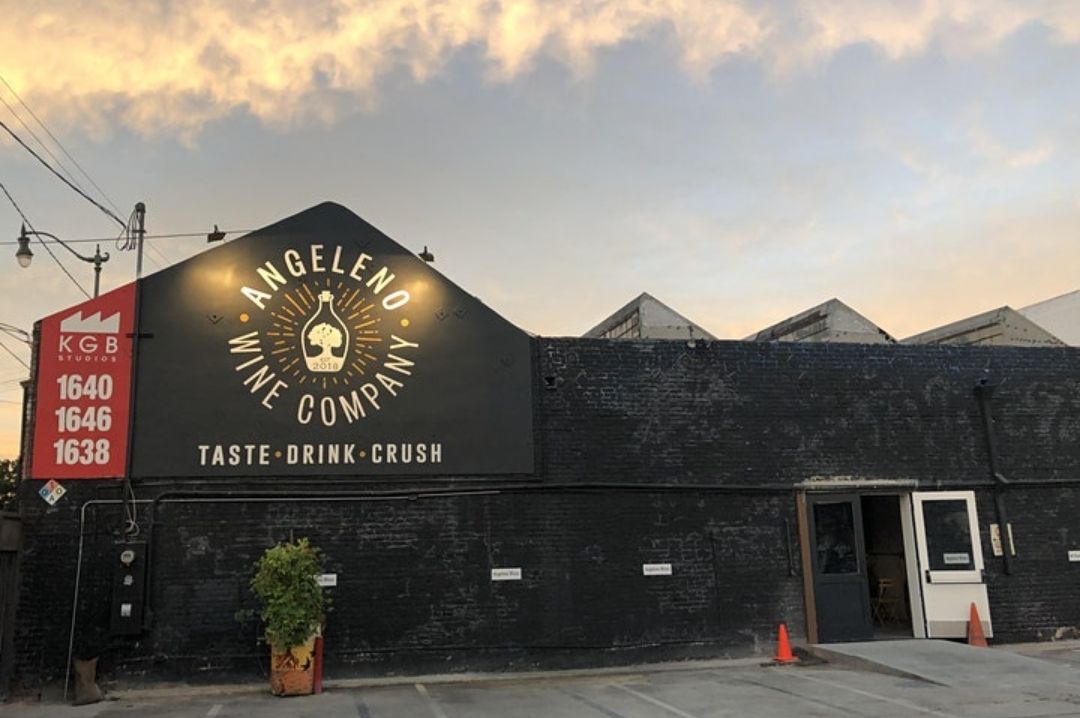 The Hosts of the L.A. Wine Revolution, Source Eventbrite
Five wineries from the Los Angeles Vintners Association will dwell deeper into the history and origins of the Los Angeles wine industry during this event. Taste your way through Los Angeles grown wines, curated specially for you. Ticket holders also get a chance to meet owners and winemakers of the five wineries, Acrii Wine Company, Angeleno Vineyards, Byron Blatty Wines, Cavaletti Wines and Golden Star Vineyards.
The ticket price includes:
Tasting flights of 2-3 wines per winery
A stemless "LA Vintners" wine glass as a souvenir
Copy of the "L.A. Wine Revolution"
With three time slots available to ensure public safety and an enjoyable experience, book the one which suits you best. All three tastings will go on for 90 minutes.
Price- $40
Where- Angeleno Wine Company, 1646 North Spring Street, Los Angeles, CA 90012
Timings- Slot 1- 3 pm
Slot 2- 5 pm
Slot 3- 7 pm
626 Night Market
(July 9-11)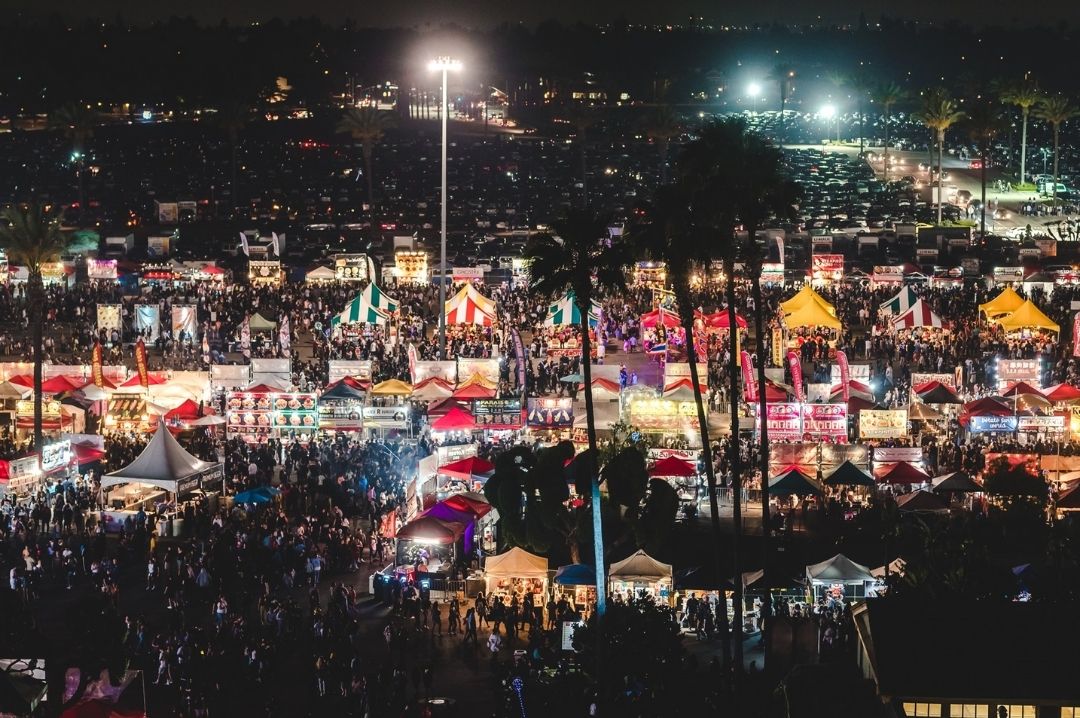 626 Night Market, Source Facebook
The 626 Night Market returns for its 9th year and just like the previous 8 years, it promises to be full of excitement. Featuring 250+ food, games, art, music and merchandise attractions, the event will once again show why it is an icon of the Californian summer events. The event will have a phased opening with reduced capacity with no tickets being sold at the gate. A great place to reunite with friends and enjoy a great evening, downing amazing food and revelling in the LA summer. Book your tickets now!
Price- $5
Where- Santa Anita Park, 285 Huntington Drive, Arcadia, CA 91007
Timings- Two slots
4 pm to 8 pm and 8 pm to midnight
PHENAKITE Bento Box Brunch
(July 11)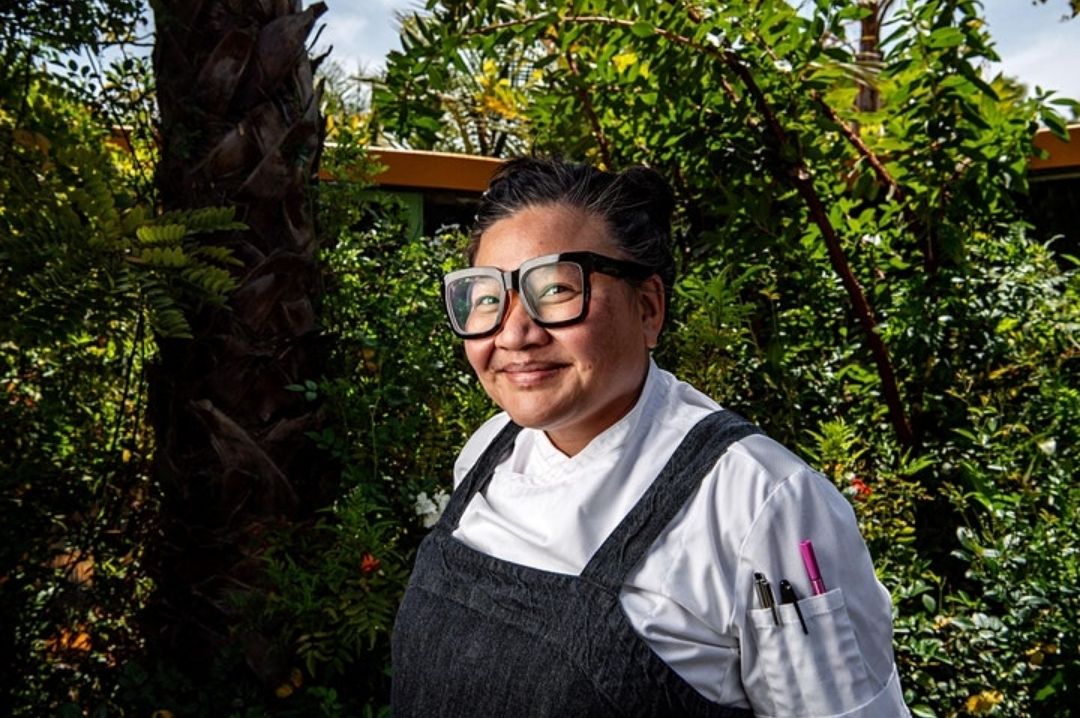 Chef Minh Phan of PHENAKITE, Source Eventbrite
The Los Angeles Times Food Bowl has brought this event to celebrate the 2021 Restaurant of the Year award winner, chef Minh Phan and PHENAKITE. Food critic Bill Addison chose the 5th annual winner which will be celebrated with a series of events at the restaurant. Here's how the celebration is planned.
July 11- PHENAKITE Bento Brunch Box and Award Presentation
Chef Minh Phan will be creating a special seasonal menu that will feature a selection of 12 bites, packaged in a handcrafted custom made wooden picnic bento box. From house-made pickles, an appetizer spread and cocktails to a savory main course and desserts, the brunch will come with an exclusive handmade mother of pearl spoon to take home.
During the brunch, Minh Phan and PHENAKITE will be bestowed with the trophy, to add charm to the already delectable brunch menu. Celebrate the finest restaurant in Los Angeles in a truly elegant manner. The VIP tickets are sold out, get the rest while they are still on sale.
Price- $125
Where- Phenakite Restaurant, Second Home 1370 North Saint Andrews Place, CA 90028
Timings- 1 pm to 3:30 pm
Sun & Sea at The Point
(July 17)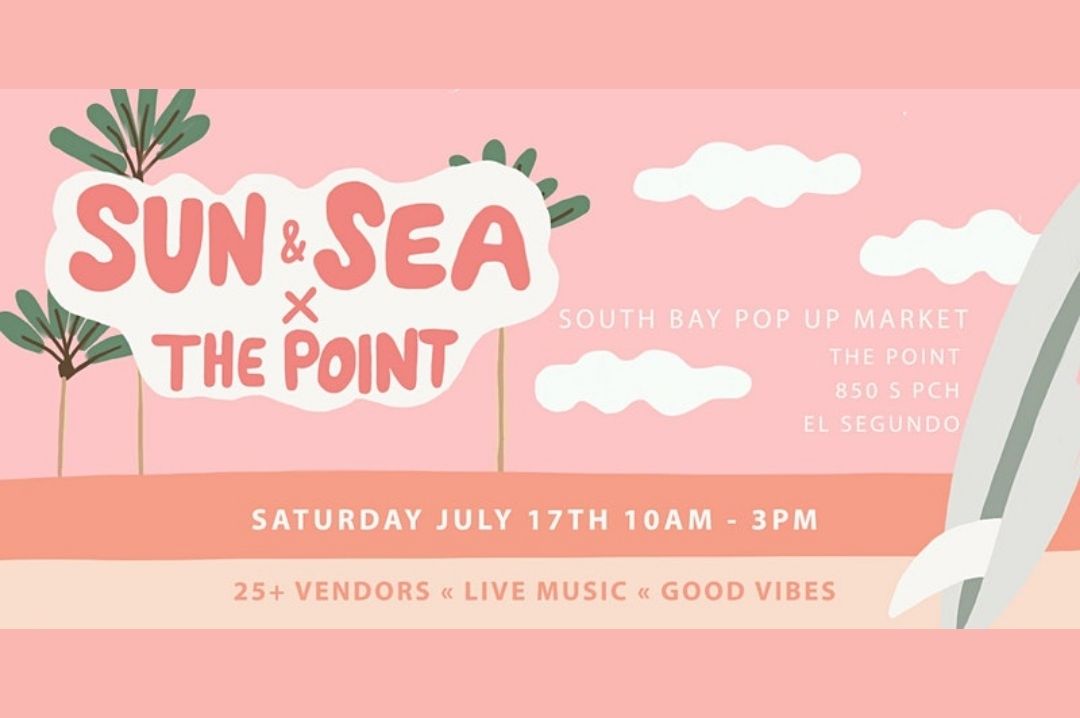 Sun & Sea will be popping up at The Point and bringing along 25 of South Bay's favorite vendors at the outdoor market. The local artists will exhibit everything from apparels and jewellery to food, drinks and plants. Shop from your favorite and help the local artist and selling community grow. There are a few rules you will need to follow at the popup to ensure the continued safety of everyone involved from the coronavirus.
The rules:
Face masks/ coverings required
Hand sanitizing stations available
No cash payments (pay through card, Venmo or Paypal only)
Price- Free Entry for all (register here)
Where- The Point, 850 S Pacific Highway, El Segundo, CA 90245
Timings- 10 am to 3 pm
Sips of Summer: A Cocktail Experience
(July 23)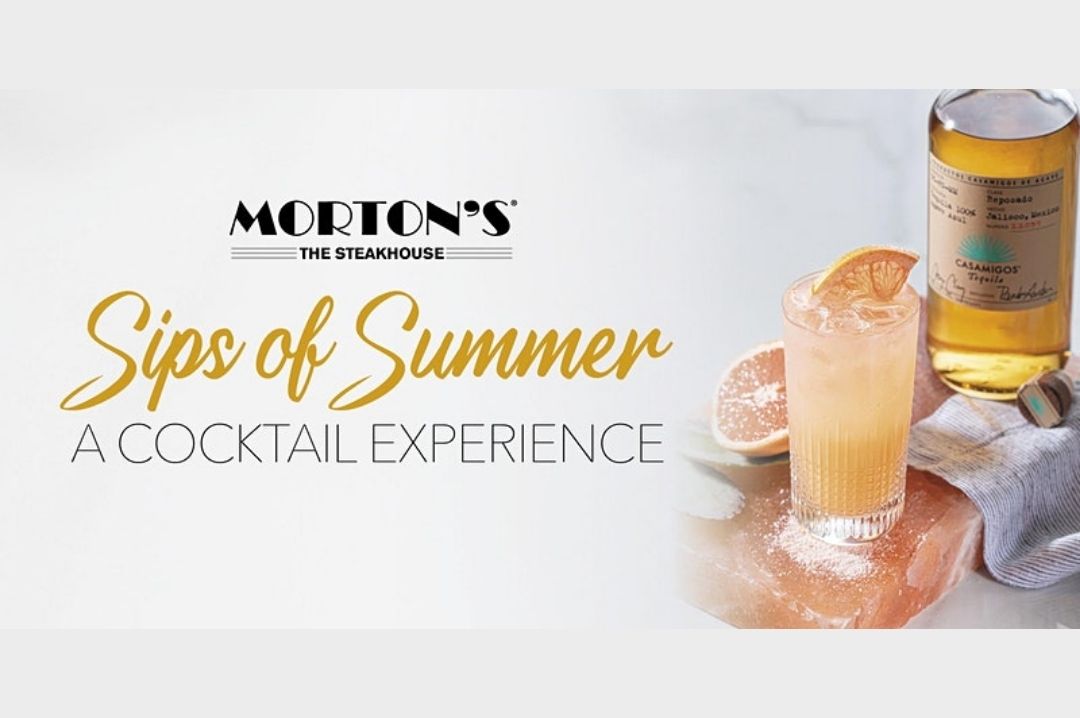 Morton's Steakhouse & Casamigos Tequila brings Los Angeles a Jalisco inspired food and cocktail combination. Indulge in four amazing chef-prepared dishes, each paired with speciality cocktails made with top shelf, Casamigos tequilas.
The four courses include:
First Course:
Tequila Shrimp Street Tacos with Watermelon Mint Margarita
Second Course:
Carne a la Parrilla with Summertime Paloma
Third Course:
Shrimp & Crab Campechana with 'New Fashioned'
Fourth Course:
Chocolate-Ante Chile Torte with Smoky Cinnamon Horchata
The stage is set for an evening of Mexican food and awesome tequila cocktails to pair with each course. All you have to do is be over 21 and book your seats!
Price- $99 (inclusive of tax & gratuity)
Where- Morton's The Steakhouse- Anaheim 1895 South Harbor Boulevard, CA 92802
Timings- 6 pm to 8 pm
Header Image- Sun & Sea at The Point, Source Eventbrite