Revel in the October Festivities in Los Angeles
With NBA action returning to the Staples Center and Halloween around the corner, the event lineup in Los Angeles for October falls in place perfectly.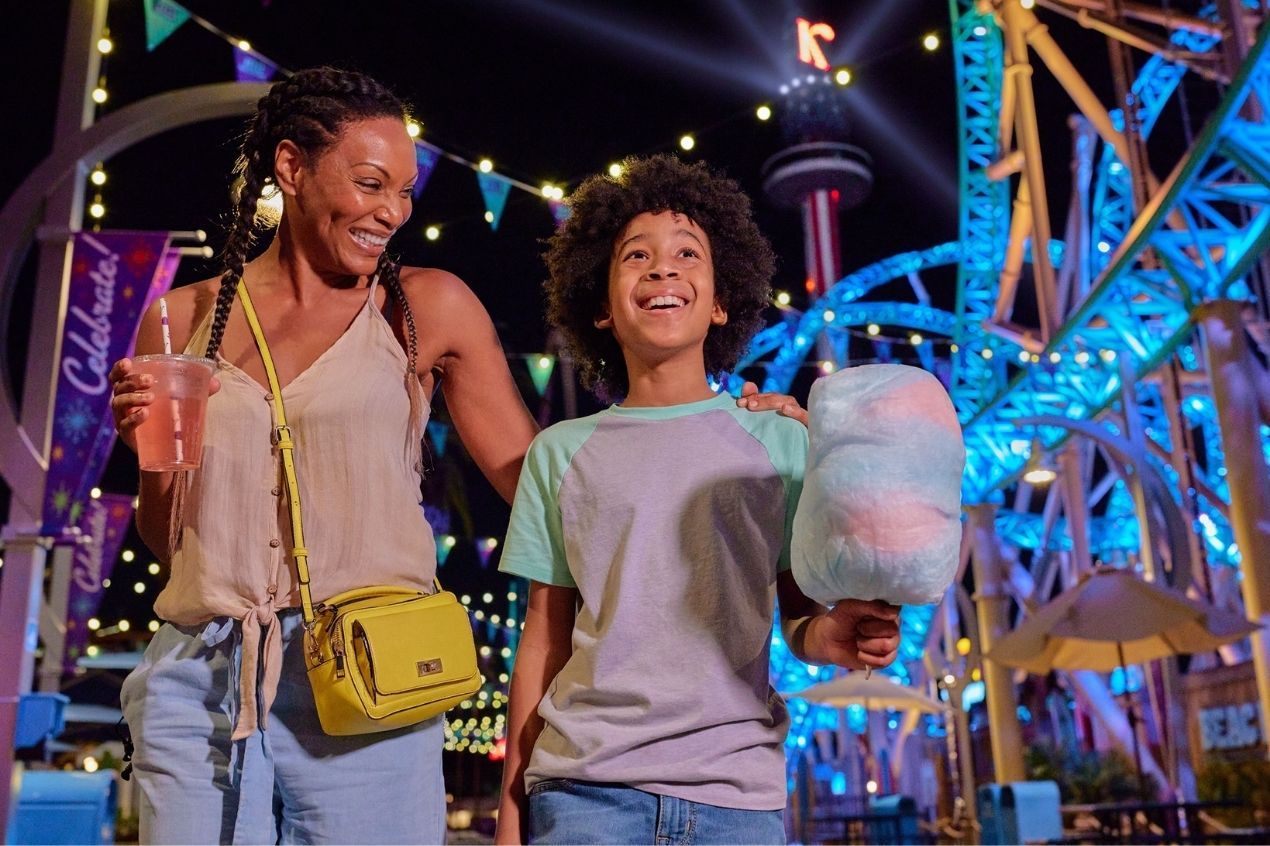 As October comes around, Los Angeles will light up with Halloween preparation. While the leaves on the trees will be sparse, the lineup of events across the city will be quite the other way round. The number of things to do in the city during the month will be high, quite like the Halloween spirit that will engulf LA and California. From the opening day of the NBA season to a month-long Halloween celebration, LA's October calendar is littered with exhilarating activities sans the summer crowd.
Knott's Scary Farm
(Throughout October)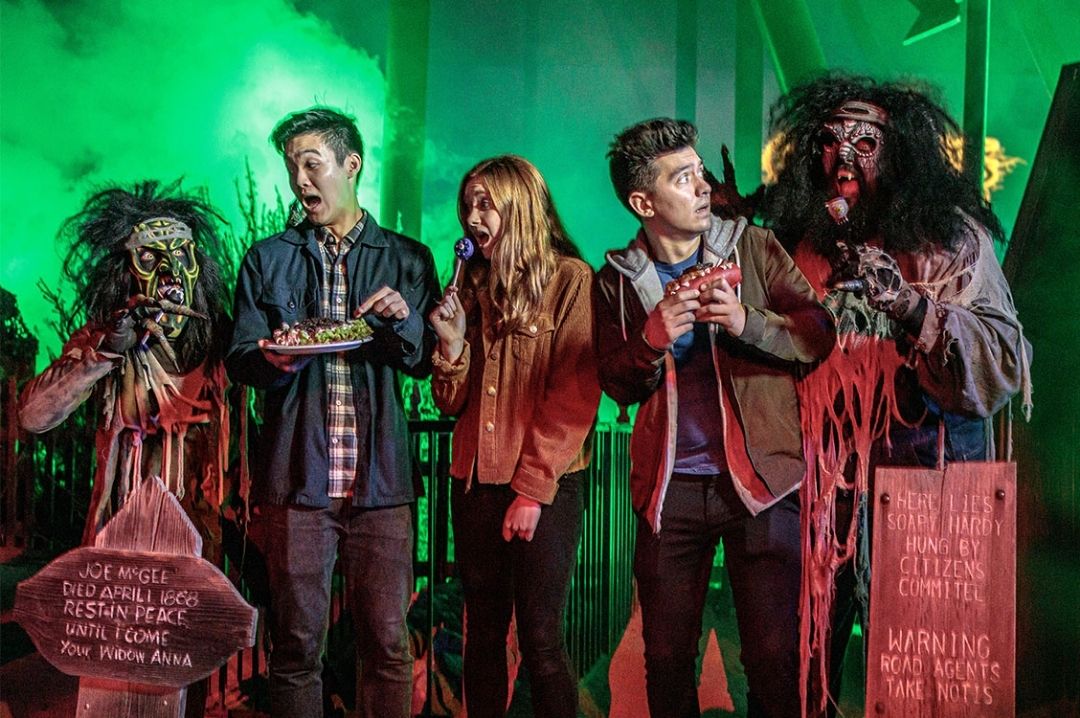 Knott's Scary Farm Boo-fet, Source Website
Southern California's Knott's Berry Farm, on the occasion of Halloween, turns haunting. The scares are unimaginable and at almost every step. The theme park gets transformed, featuring uniquely haunted mazes, sinister shows and scary creatures that lurk in the shadows. If you ever had a terrifying dream about monsters that you thought wouldn't end, Knotts Scary Farm is a real depiction of it.
The list of attractions (if the scares attract you) at Knott's Scary Farm is endless. The scares are not recommended for kids below 13.
Price- $50
Where- Knott's Berry Farm, 8039 Beach Boulevard, Buena Park, CA 90620
Nights of the Jack
(Throughout October)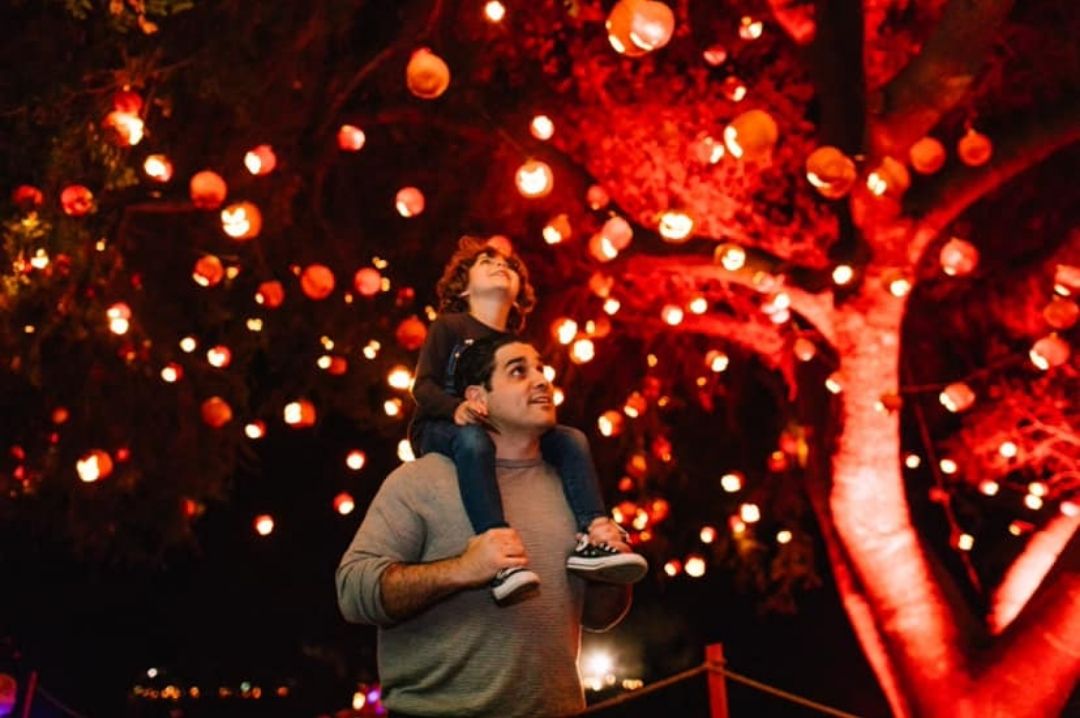 Halloween Month at Nights of the Jack, Source Facebook
The walking trail of the ultimate Halloween event in Los Angeles is back! Tucked in the Santa Monica events, 30 miles off Hollywood, Nights of the Jack is a one of a kind, month long, spooky Halloween celebration. The strange and shadowy Halloween wonderland is the perfect place to enjoy a hair-raising evening or two. The festivities will take place under the autumn sky, adding amazing color to the celebrations. Bring your family, your pals and enjoy the spookiest time of the year, Los Angeles style.
Price- Tickets start from $9.99
Where- 26800 Mullholland Highway, Calabasas, CA 91302
Timings- The event starts at 6:30 pm
Santa Anita Park's Farriers Package
(Every Friday, Saturday and Sunday of October)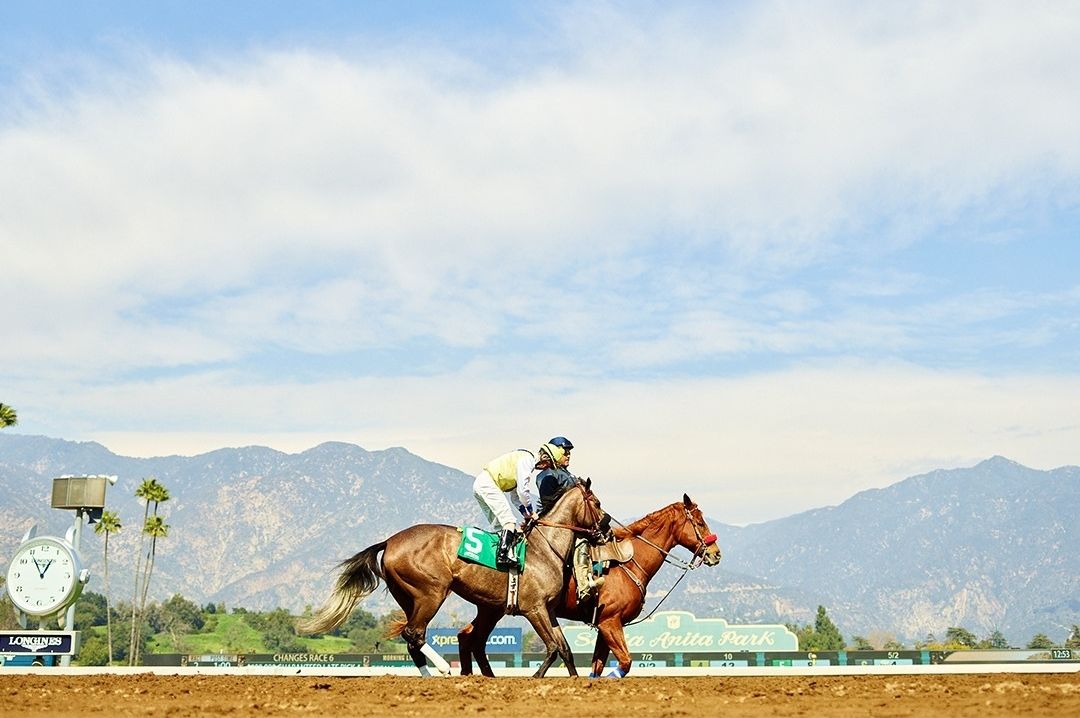 Santa Anita Park, Source Facebook
Race your horses for this one! (see what we did there). Santa Anita Park's Farriers Package is the ultimate programme for those who enjoy dining and drinking by a racetrack watching jockeys compete for a top prize. One farrier package includes:
Admission
Racing Program
Box Seat accommodation (on a minimum purchase of 2 packages)
One craft beer or wine from Farriers Bar
One Voucher for a Single Entrée from one of our Club House Mezzanine Eateries
One Voucher Redeemable for a Santa Anita Pint Glass from Champions! Gift Shop
The event won't be available on the first Saturday of October which is the 2nd.

Price- $10 to $50
Where- Santa Anita Park, 285 Huntington Drive, Arcadia, CA 91007
Timings- Starts at 1 pm
Hollywood Cannabis Tour
(Every Friday of October)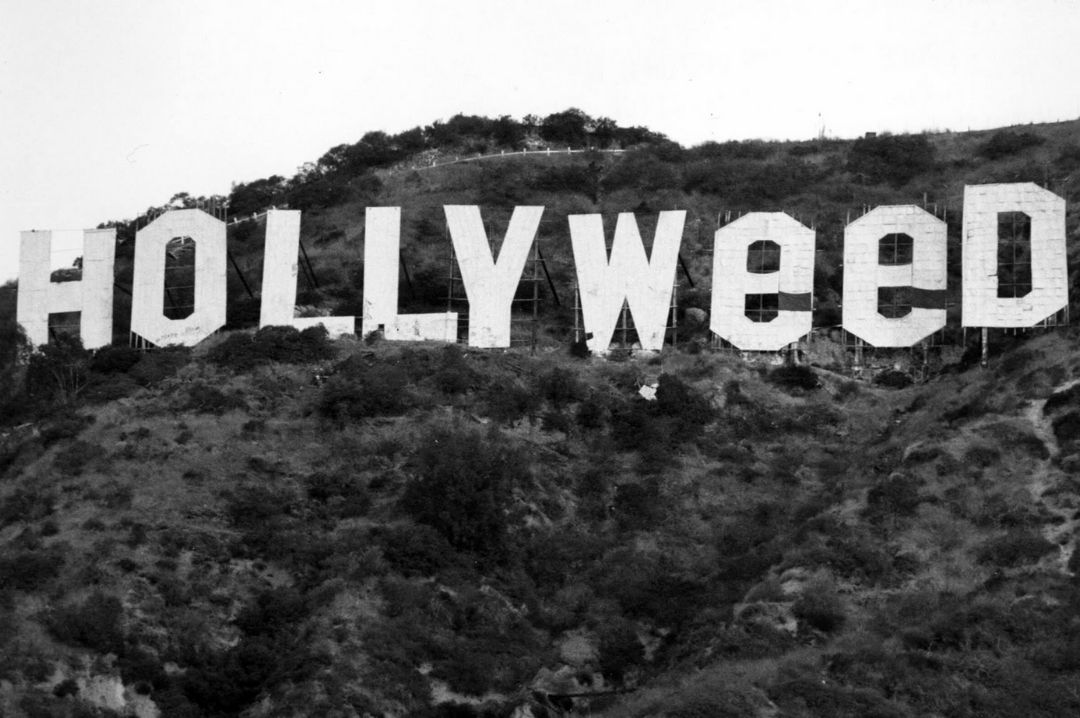 Green Tours LA, Source Facebook
For those that enjoy their stash of cannabis, this is the tour you want to enjoy. For those who don't consume recreational or medicinal weed, this tour is a great starting point to get to know the history of cannabis and the entertainment industry. The tour encompasses everything a cannabis aficionado and Hollywood buff will want from such an experience.
Start with a visit to MMD, a Los Angelean's favorite for all things cannabis. Enjoy a 50% tax break from the owner as you look through their collection of edibles, concentrates, CBD, and more.
Swing by the growing facilities in the area and get a chance to learn about the cultivation process for cannabis. These facilities are famous for their work on the Skywalker OG strain.
Cruise through Hollywood and take in all of the glitz and glamor of this iconic spot. The Hollywood Walk of Fame for cannabis enthusiasts (in a way).
Price- $99
Where- 6633 Hollywood Boulevard, Los Angeles, CA 90028
Timings- 12 pm to 2:30 pm
11th Annual Food, Wine and Brew Festival
(Saturday, October 2)
The City of Gardena brings a seven-hour extravaganza to Los Angeles for its 11th edition. Retail vendors will be at the location serving up juicy food, cold pints and beautiful glasses of wine. For all cigar enthusiasts, The City of Gardena will also host a cigar club to enjoy. The list of musical performers will include local bands and will be headlined by DW3. For all attendees, souvenirs will include a wine glass and a Wine Festival Ticket.
The proceeds from the tickets will go towards the Gardena Senior Citizens Bureau, Senior Day Care Center and Alzheimer's Clinic. Come and enjoy a great time and also do your bit for the community.
Price-
General Admission- $25
Reserved Table Seating- $80
Where- Nakaoka Community Center, 1670 West 162nd Street Gardena, CA 90247
Timings- 12 pm to 7 pm
Vegan Playground LA Arts District
(Wednesday, October 6)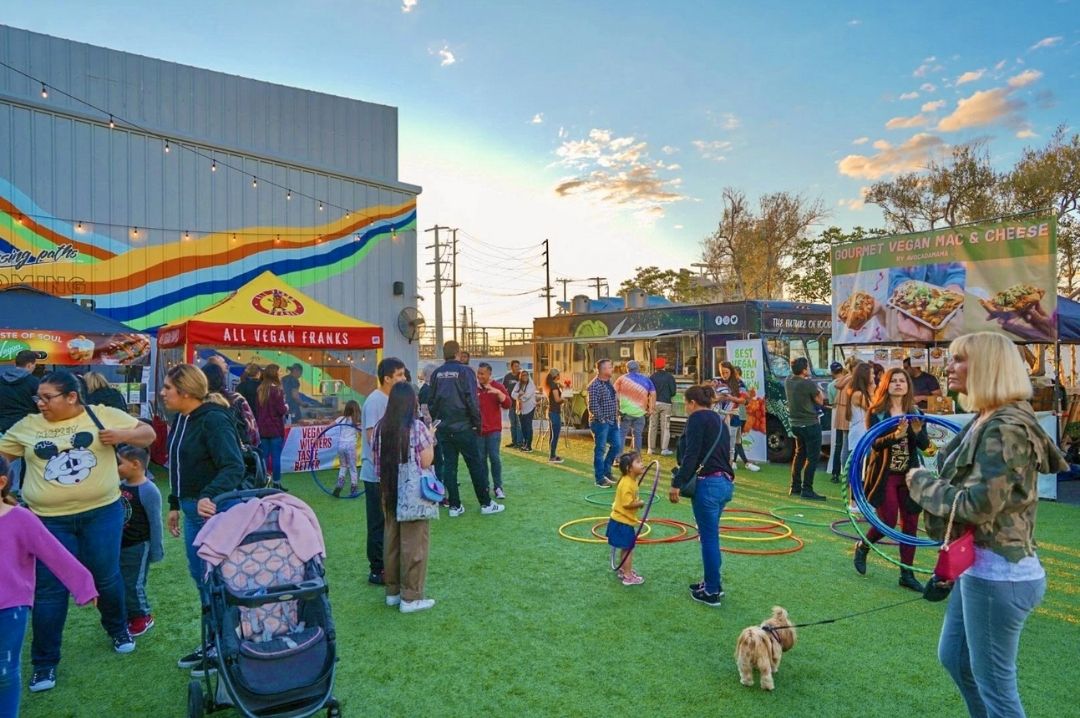 Vegan Playgrounds, Source Website
If there was ever a question about putting a finger on one of the finest night markets in LA's Art District, a very popular choice would be the Vegan Playground. On the first Wednesday of October, Vegan Playground will host the perfect event for food and music lovers. The event will see 20 plus rotating vegan vendors bring their best products. Alongside the food and the music, there will also be some games and brews to enjoy for all attendees. A family and dog friendly event for the natives to enjoy.
Price- Free Registration
Where- Boomtown Brewery, 700 Jackson Street, Los Angeles, CA 90012
Timings- 5 pm to 9 pm
Lakers vs. Warriors on Opening Day
(Tuesday, October 19)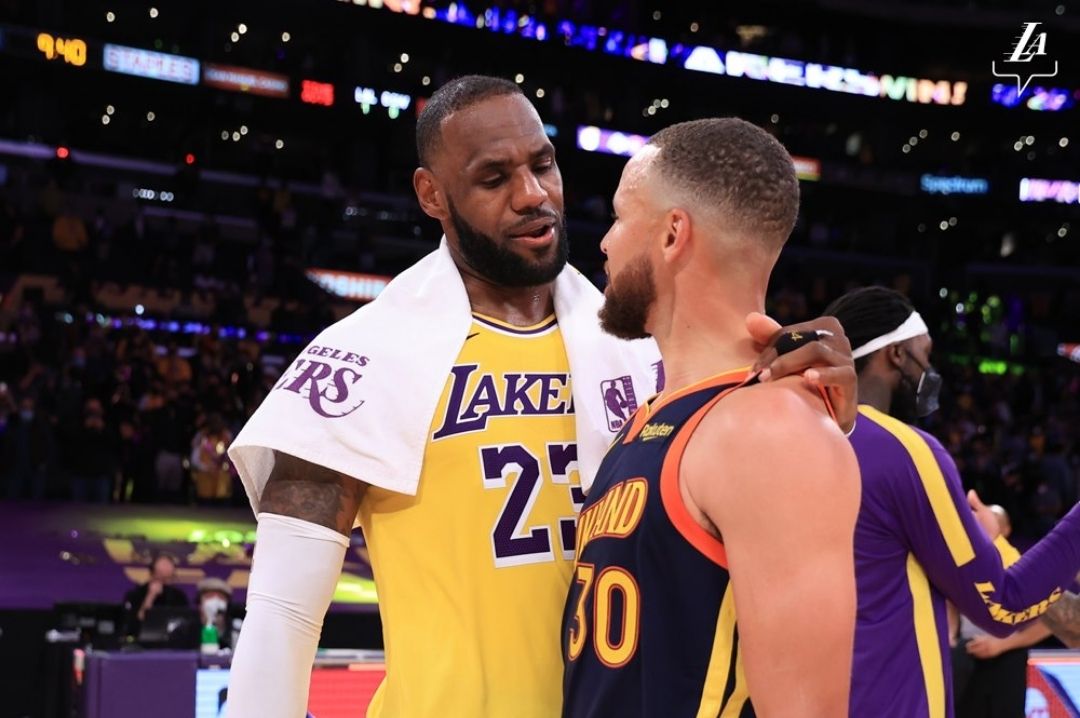 The Steph and Bron Duel returns, Source Facebook
The purple and gold return to Staples Center on opening night for a blockbuster game against Steph Curry's Warriors. Following a spectacular offseason, LeBron James and Anthony Davis will be joined by Russell Westbrook, Deandre Jordan, Carmelo Anthony and a returning Dwight Howard and Rajon Rondo. While the team chemistry and the combinations will be under works, there's no doubt that Lake Show will be on song come opening night. Will this be the start of an 18th championship winning season? Only time will tell, but it's going to be fun, why not start the fun on opening night.
Price- $447 to $884
Where- 1111 S. Figueroa Street, Los Angeles, CA 90015
Timings- Tip-off at 7 pm
J. Cole's The Off Season concert
(Thursday, October 21)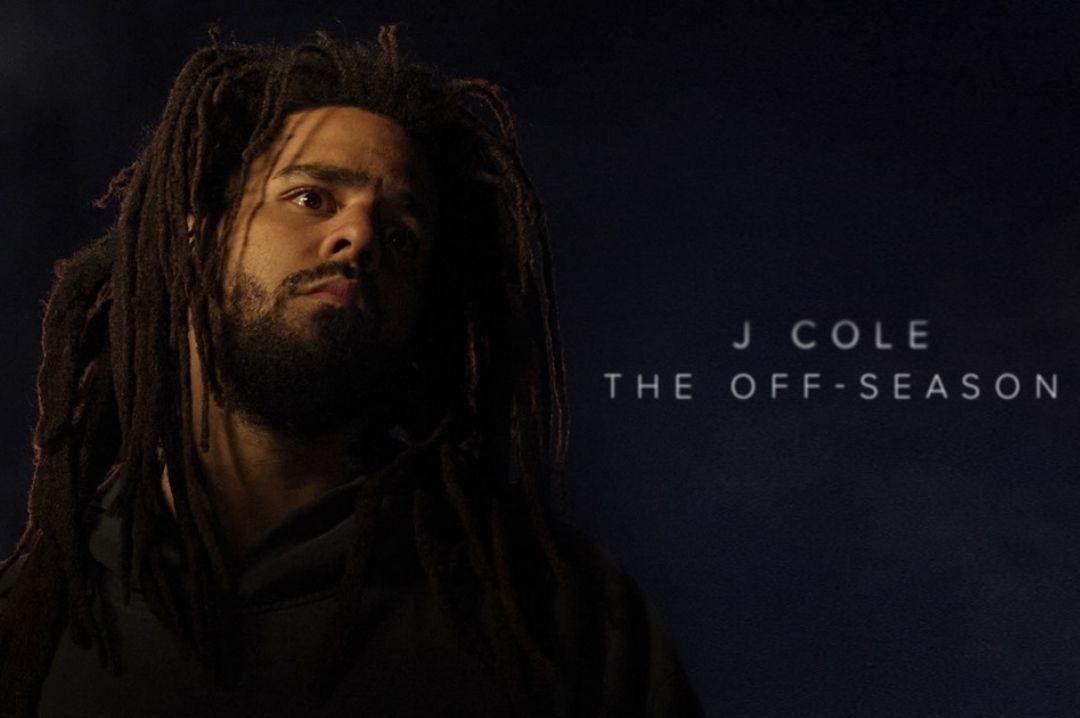 J. Cole's The Off Season, Source Facebook
The prodigy is on the road once again, this time with his tour for The Off Season. In what is definitely a mega tour, which kicked off in Miami, Florida in September, J. Cole will arrive in Los Angeles on October 21 with 21 Savage and Morray in tow. The man is on fire every time he takes the stage, having created knockout albums one after another. Watch one of the biggest talents in the world up close at The Forum.
Price- $216 to $2130 (from Los Angeles Theatre)
Where- The Forum, 3900 West Manchester Boulevard, Inglewood, CA 90305
Timings- 8 pm
Trick or Drink: Los Angeles Halloween Bar Crawl
(Friday, October 29 to Sunday, October 31)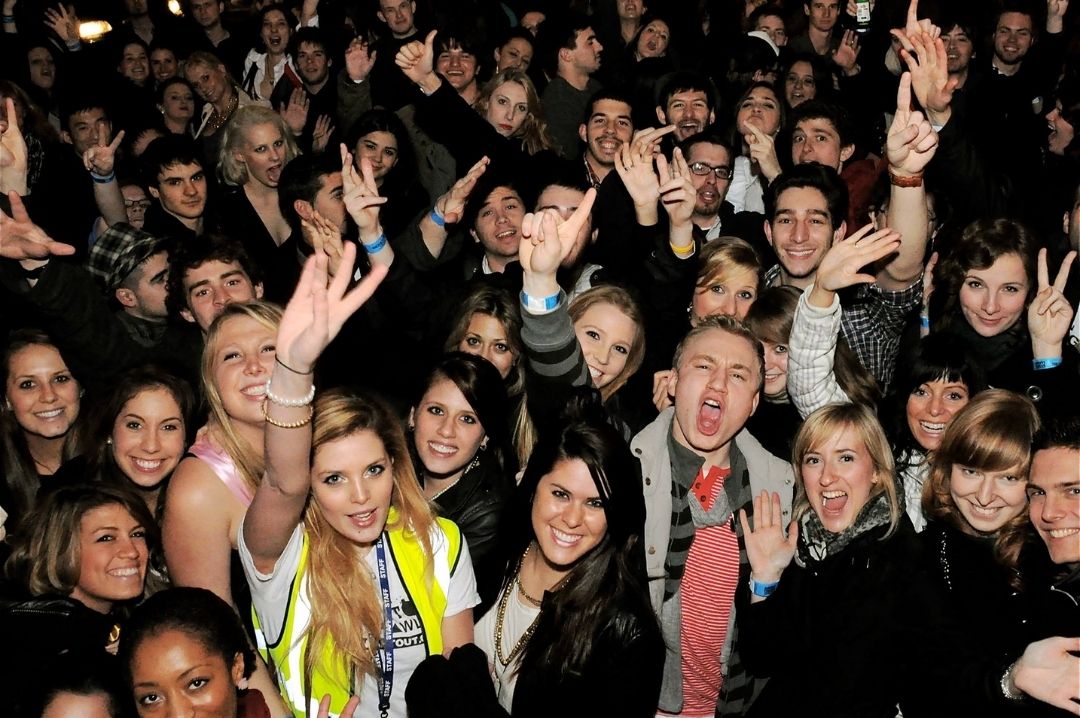 Barcrawlerz, Source Facebook
Barcrawlerz, a popular bar crawl company with its footprint in 22 cities across the country, brings this special Halloween themed bar crawl to Los Angeles. Trick or Drink will feature the best drinks specials and the best bars in town in their three day long bar crawl. In order to be a part of the bar crawl, a pre-purchase of wristbands is mandatory.
The wristband puts you in an elite company of folks who have to bear no cover charges and get drinks specials at all the participating bars of the bar crawl. The wristband will be available at the Brittania Pub, along with the list of participating bars, their location and their drinks specials.
Price- $15 to $45
Where- Britannia Pub, 318 Santa Monica Boulevard, Los Angeles, CA 90401
Timings- October 29, 6 pm to November 1, 2 am
Header Image- Knott's Berry Farm, Source Facebook