In and around LA: What to do on St.Paddy's Day 2021
Even though the parade is canceled, St. Patrick's Day is not. Enjoy the many festivities happening around Los Angeles to celebrate this Irish holiday.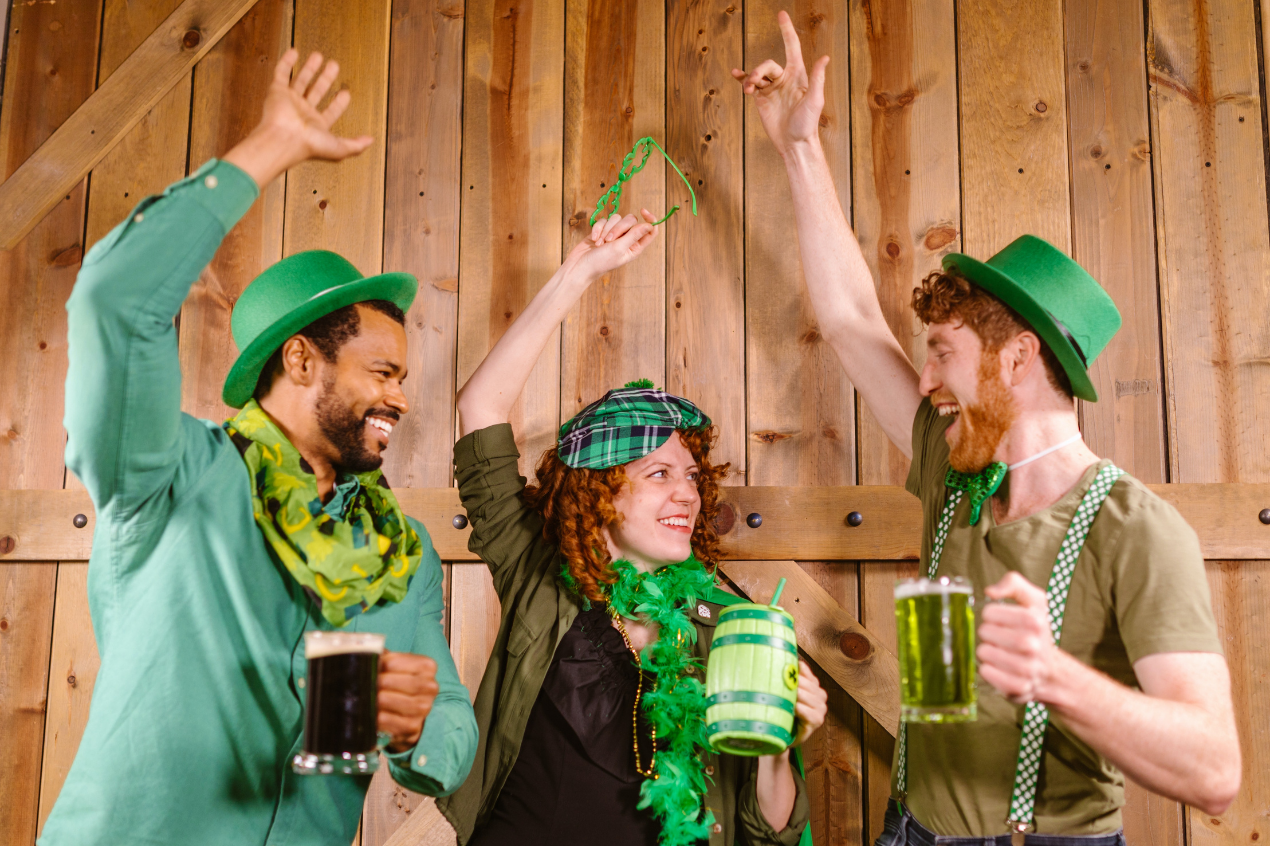 An Irish festival being celebrated in Los Angeles with full gusto sounds out of place given the dominant Latino and Asian population. It may not be on the scale of New York City but LA celebrates St. Patrick's Day no holds barred every year. This year the Hermosa Beach St. Patrick's Day Parade is canceled like most of the large-scale events due to the ongoing pandemic.
Pubs and bars in and around LA will be serving some delicious St.Paddy's Day nibbles along with a selection of cocktails, beers, and more on March 17. Pubs and bars will not be as crowded as they are every year, and for good reason, but you will not miss out on the green spirit of one of the rowdiest festivals of the year.
From green-themed cocktails to a comedy show-turned-drinking game, LA brings to you many St.Patrick's Day events for you to enjoy with friends and family.
Cocktails at Theía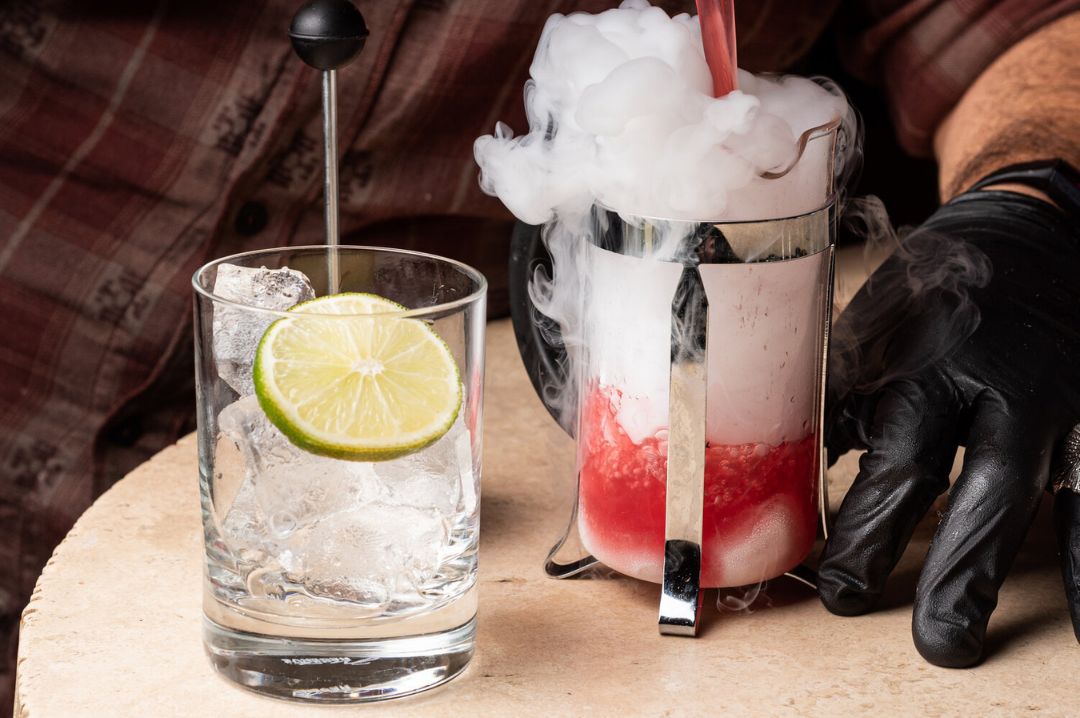 Cocktails at Theía, source: website
The Greek restaurant-lounge is ready to serve up some great treats, which will be available from March 15 to March 21. Theía will be serving a range of St. Patrick's Day-themed cocktails made by mixologist Sean Leopold. The 'Father Ted' — made with vodka, Kahlua, fernet, simple syrup, cold brew & garnished with green banana meringue — is a must-try.
Location: 8048 W. 3rd. Street, Los Angeles CA, 90048
Shots and Nibbles at Dog Haus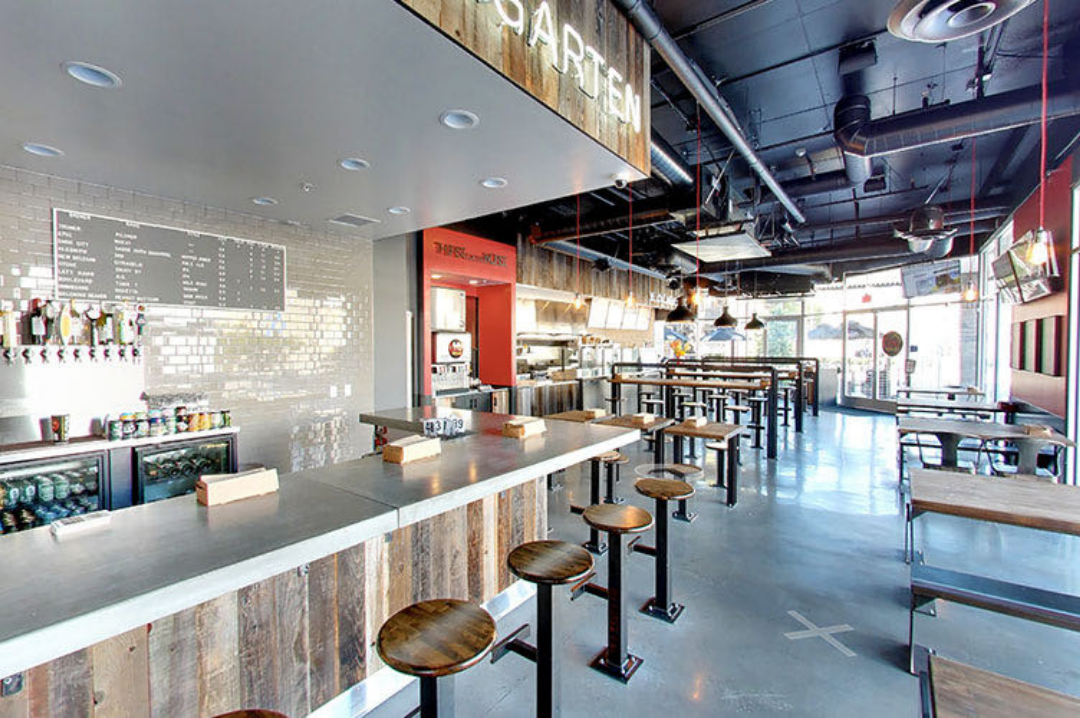 Dog Haus Longbeach, source: website
Staying true to tradition, the various Dog Haus locations in and around LA County will be serving green beer on tap, along with $6 Jameson shots in Pasadena and Claremont. You can also enjoy some of their finger-licking appetizers, like the BLT-loaded tots, topped off with cheddar cheese sauce, smoked bacon, wild arugula, tomato, and miso ranch.
Location(s):
Long Beach - 210 E 3rd St, Long Beach, CA 90802
Claremont - 2209 E Baseline Rd #700, Claremont, CA 91711
Thousand Oaks - 50 Thousand Oaks Blvd, Thousand Oaks, CA 91360
Pasadena - 105 North Hill Avenue, Pasadena, CA 91106
"I'LL DRINK TO THAT!" - A St. Paddy's Day drinking game-comedy show.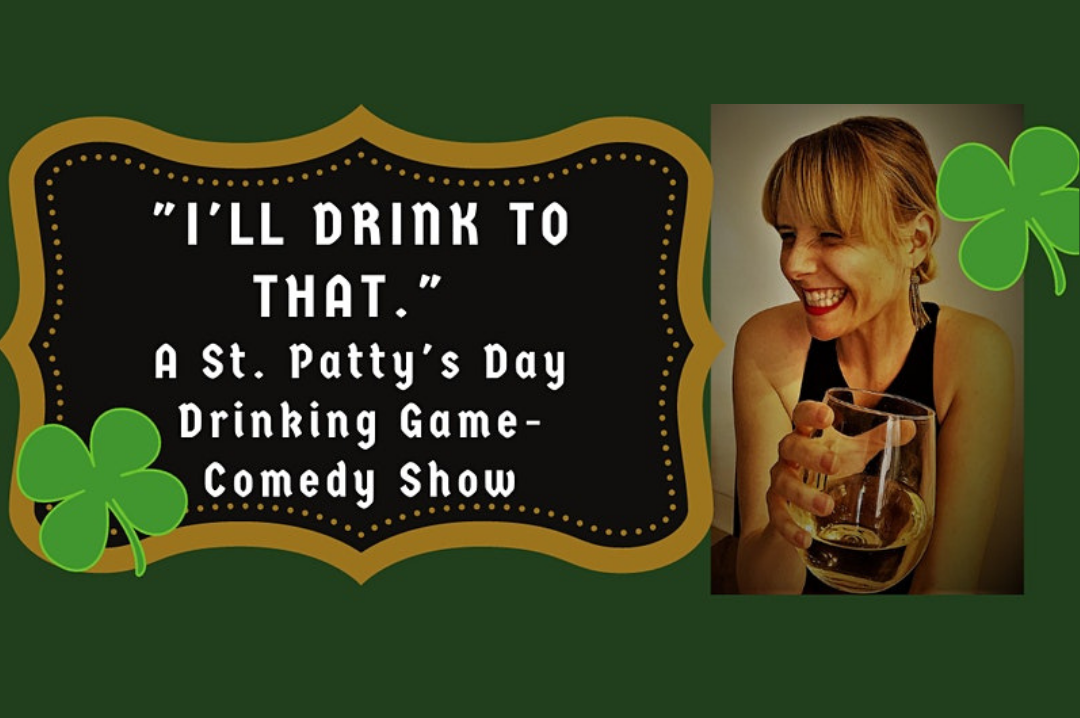 St.Paddy's Day comedy show, source: website
This virtual comedy show is the perfect way to jazz up your St.Paddy's Day celebrations from the safety and comfort of your own home. The show will feature four comedians who will be given difficult words to work into their routines, and when you hear them say the words, you have to drink.
The lineup will feature national touring comics Jimmy Callaway and Peter Liu, along with Time Out LA's 'comics to watch' Julia Austin and Katrina Davis. So grab your choice of drink, gather your friends, and enjoy this St. Paddy's Day-inspired drinking game.
Food overload at Yard House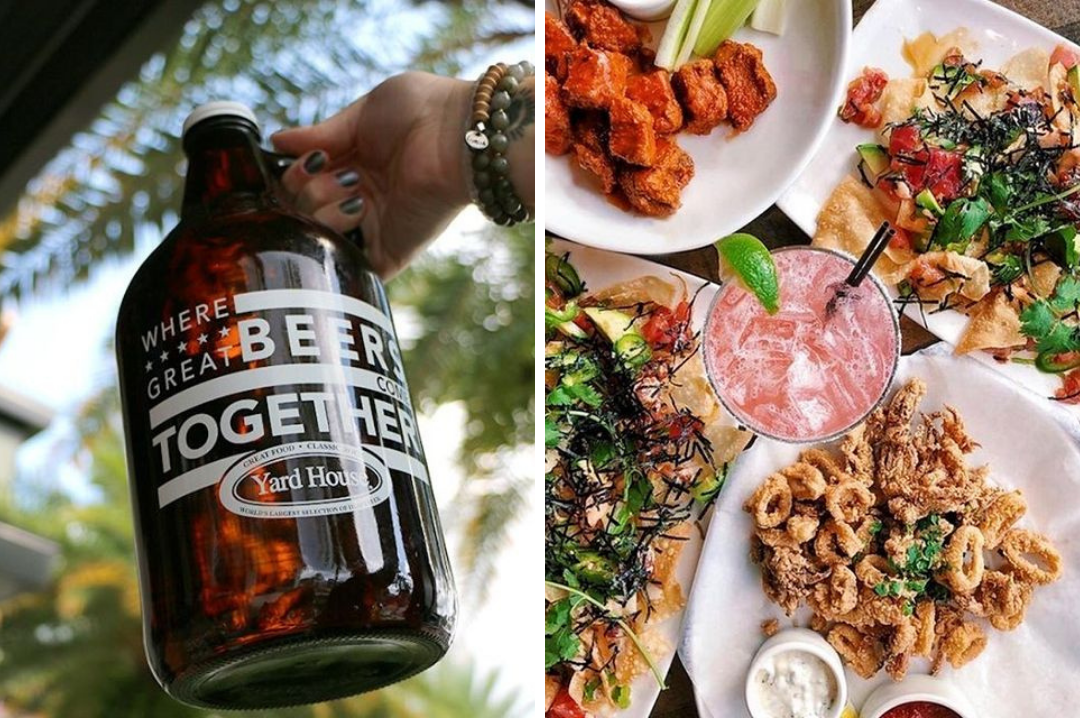 Yard House, source: Instagram
For one day only, the sports bar's LA County locations are offering Irish loaded fries, made with corned beef, onions, cheese, beer cheese sauce, sour cream, & house-pickled jalapeños. The bar menu at Yard House also offers an 'Ultimate Jameson & Ginger', which pairs well with these fries, and other bites.
Location(s):
LA Live - 800 W Olympic Blvd A-115, Los Angeles
Long Beach - 401 Shoreline Village Drive, Long Beach, CA 90802
Marina Del Rey - 13455 Maxella Ave, Marina Del Rey, CA 90292
Northridge - 9301 Tampa Ave Suite 216, Northridge, CA 91324
Pasadena - 300 E Colorado Blvd Suite 220, Pasadena
Happy hour at Market Tavern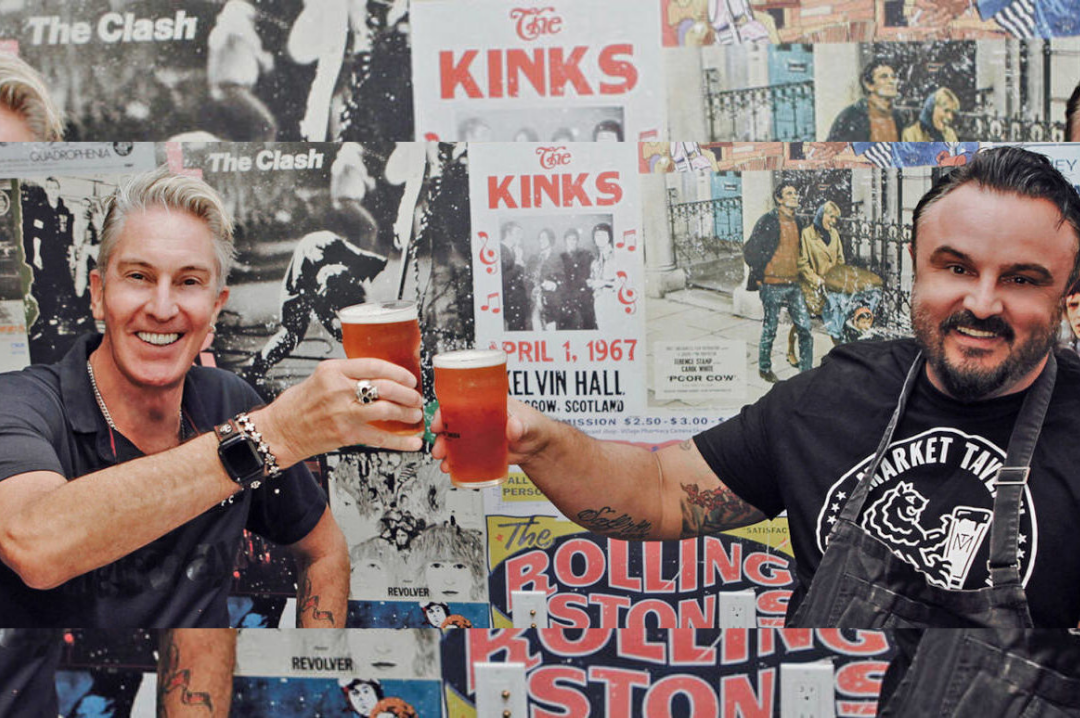 Market Tavern, source: website
Located in the Original Farmer's Market, the Market Tavern will be serving all-day happy hour specials, including a $6 Cut & Stout, and $7 Jameson. The British pub is also offering bangers & mash, fish & chips, and cottage cheese pie to celebrate with. Socialize while sipping on your stout in your best green garb.
Location: 6333 W 3rd St #706, Los Angeles, CA 90036
St. Paddy's Social Night: Angel City Market - Inglewood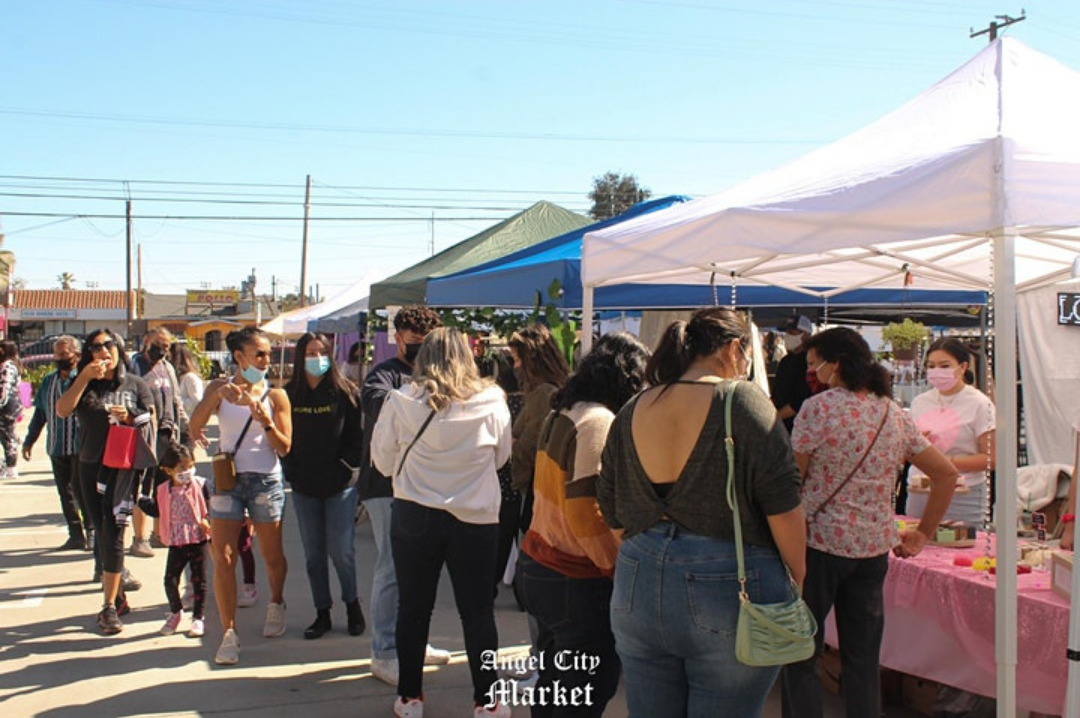 Angel City Market, source: website
Angel City Market, located in Inglewood, is hosting a special St. Paddy Day's Day Social. Come along, and, shop, eat and drink to your heart's content. Shop with 10 local guest vendors that will have on display various hand-made items ranging from jewelry, clothing, to irresistible sweets & treats.
A live DJ will play from 5 pm to 9 pm, along with fun-filled activities like beer pong tournaments, hourly beer buckets giveaways, and a 2 for 1 drinks specials from 5 pm to 7 pm with an Eventbrite RSVP.
Location: 10903 S Inglewood Ave, Inglewood, CA 90304
Casey's St. Patrick's Day Festival
Casey's St Patrick's Day Festival, source: Facebook
This year, the annual Casey's St. Patrick's Day Festival will be taking place at Imperial Western Beer Co. at Union Station. The brew-pub will be serving craft beer, cocktails, green beer, Irish Whiskey, and food specials. You can also pregame at Casey's Irish Pub, which will open at 6 am for an all-day celebration.
Location(s):
Imperial Western Beer Co. - 800 N. Alameda St, Los Angeles 90012
Casey's Irish Pub - 613 S. Grand Ave, Los Angeles 90017
17th March specials at Big Bar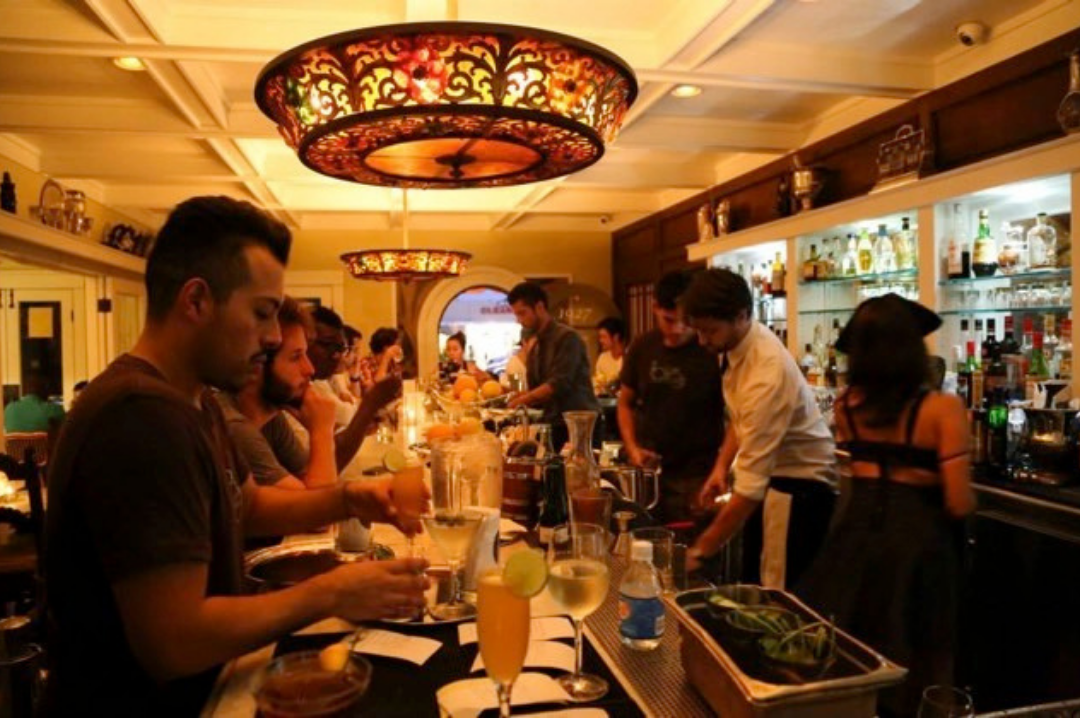 Big Bar, source: Punch Drink
The resto-bar will be serving Chef Jenn McNiel's Shepherd's Pie, along with three St. Patrick's Day-inspired cocktails, including:
Irish Coffee - Teeling Irish Whiskey, Fonté Coffee, demerara sugar, hand-whipped cream
Lucky in Paradise - Teeling Irish Whiskey, pineapple, falernum, lime, Tiki Bitters, Q Mixers Ginger Beer
Patron Saint - Teeling Irish Whiskey, Miracle Mile Forbidden Bitters, Amaro Della Sacra
Header image: Photo by Pressmaster from Pexels